5 Best Online Rent Payment Services
Whether you manage one or hundreds of units, there's an online rent payment service for every budget―some are even free. We reviewed the five best online rent payment services for 2021 based on pricing, features, and ease of use. Based on our research, we're confident you'll find the right one for your needs.
| Online Rent Payment Service | Best For |
| --- | --- |
| | (Best overall) Comprehensive management system |
| | Free rent collection |
| | Unlimited number of units |
| | Works with Payments by Dwollal or Stripe |
| | Same-day rent payment processing |
Avail: (Best Overall) Online Rent Payment Service for Small Portfolios

Avail is the best online rent payment service that allows landlords to collect rent for free or upgrade their accounts to include its FastPay service, cutting the time to receiving rent to the next business day. Its online rent payment service is simple to use. Landlords enter the rent amounts, lease dates, and tenant names with email addresses, and Avail does the rest.
Avail Pricing
Avail offers landlords two pricing plans. Its Unlimited Plan is completely free for landlords to manage an unlimited number of units and includes free online rent payments for landlords. In this plan, tenants pay $2.50 per bank transfer, and there is a 3.5% processing fee for credit card payments.
Avail's Unlimited Plus Plan is $5 per unit, per month. With this plan, landlords receive next-day rent payments with its FastPay service. Under the Unlimited Plus Plan, tenants don't pay the $2.50 bank fee if they pay the rent from their bank accounts, although the 3.5% credit card processing fee still applies.
Avail Features
In addition to online rent collection, both Avail plans include credit, eviction, employment, address, and criminal records tenant background screening. Tenants pay $30 for the background check. Both plans also provide vacancy listing syndication, state-specific leases, and maintenance tracking.
The Unlimited Plus Plan adds customizable rental applications and leases, a landlord website, and waives ACH fees for the next-day rent payments with the bank.
Takeaway
Avail's recent upgrades make it the best online rent payment service in 2021. It's a superb option for landlords with small to medium-sized rental property portfolios who want an easy way to collect rent online, advertise vacancies, and communicate with tenants. With next-day expedited rent payment processing, its automated online rent payment service allows landlords to receive rental income quickly.
Cozy: Best Free Basic Online Rent Payment Service

If you're seeking  a basic, easy-to-use online rent payment service, Cozy is free for landlords. The only time landlords pay fees is if they want expedited rent payments. Cozy also includes a free property management platform for marketing vacancies, tracking maintenance, and expenses.
Cozy Pricing
Landlords who want to get the rent faster through expedited payouts pay just $2.99 per unit, per month, speeding up receiving the rent to three business days. Other costs for using Cozy are paid by tenants.
These include tenant background screening for $24.99 for an individual report and $20 a month for renters' insurance. If tenants wish to pay rent with their credit card, there's a 2.75% processing fee per transaction.
Cozy Features
Cozy recently came together with Apartments.com to help landlords list and market their rentals, filling vacancies quickly. Cozy also allows landlords to communicate with tenants through the software. Tenants can submit maintenance requests and share photos and documents.
In addition to criminal background screening, Cozy's tenant screening includes income, employment, and rental histories. Cozy's Help Center is an easily searchable database of important articles and resources for landlords and tenants.
Takeaway
Cozy is a terrific option for landlords who want an easy-to-use, free online rent payment service and the ability to have tenants pay for their background screening online. Cozy also gives landlords the option to list and market their rentals, track maintenance, and store important documents at no charge.
Buildium: Best Online Rent Payment Service for Large Portfolios

Buildium is one of the best comprehensive property management software platforms on the market. It can accept credit card and bank transfer rent payments easily, plus retail cash payments for renters who don't have credit cards or bank accounts.
Buildium is a comprehensive online rent payment service designed for landlords with large portfolios, and it offers customizable pricing based on the number of units. It provides tenants with multiple ways to pay their rent. For example, Buildium has paired with Pay Near Me to offer retail cash payments for renters that are then transferred to landlord accounts.
Buildium Pricing
Buildium offers three different plans based on the number of units and real estate investing goals. The Essential property management package starts at $50 per month and includes online rent payments for a $99 setup fee, plus $1 per incoming rent payment. All three plans charge 50 cents for outgoing payments. Credit card fees are 2.95% per transaction across all plans.
The Growth plan starts at $160 per month while the Premium plan starts at $460 per month. Both plans offer free incoming rent payments, and you can also set up the first five bank accounts for free. You will need to pay $99 for each additional bank account.
Buildium Features
Buildium's plans are based on the landlord's investment goals and numbers of units. In addition to online rent payment, each plan offers additional property management tools to help landlords and property managers handle growing portfolios.
Standard features for all plans include a free landlord website, financial reporting, and customer support tickets. Buildium also offers e-leases and property inspections for free, except with the Essential package, where you need to pay an additional fee for these features starting at $40.
Takeaway
Buildium is the best online rent payment service for landlords and property managers who want comprehensive award-winning software to manage large and growing portfolios. Its online rent payment service is competitive with other plans, but the best features are its full property management tools. Buildium also has the Buildium Academy, which helps property managers and landlords quickly and easily learn the software.
TenantCloud: Best Online Rent Payment Service Using Dwolla Payments or Stripe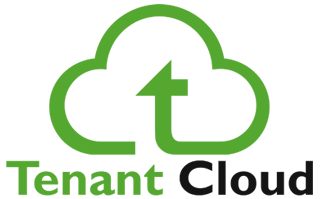 TenantCloud allows landlords to collect rent online via automated clearing house (ACH) transactions powered by Dwolla or credit and debit card payments with Stripe payment processing. Tenants can also pay rent through their PayPal accounts.
TenantCloud Pricing
TenantCloud offers three property management software plans, but you can only get online rent payment services in its two paid plans. The Basic plan without online rent collection is free for up to 75 units. The Standard plan is $9 per month for up to 150 units, and the Advanced plan is $35 per month for up to 500 units.
In the paid plans, online ACH rent payments are completely free. Debit and credit card payments come with standard processing fees based on the credit card companies' individual rules but typically range from 2.5% to 3.99%.
TenantCloud Features
The free TenantCloud account lets landlords manage up to 75 units and provides one admin account, 10 landlord templates, and gives 512MB of online storage, which is very limited. It doesn't offer online rent payments. The Standard and Advanced plans include many of the same features like prospective tenant leads, online rent payments, and e-signatures.
In addition to pricing, the only other differences between the Standard and Advanced plans are the amount of online storage, the number of admin accounts, and the number of accessible templates. The Standard plan offers 1GB of storage while the Advanced plan offers 10GB of storage space. Standard provides one admin account and 30 templates. With the Advanced plan, you get 10 admin accounts and 100 templates.
Takeaway
TenantCloud's Standard package seems to be the most cost-effective for what's included. For $9 a month, landlords and property managers can get online rent payment services, plus additional property management and financial accounting features.
PayYourRent: Best Online Rent Payment Service for Same-day Rent Processing

PayYourRent provides free, same-day rent payment processing, with payments transferring into your account that evening. The software reconciles bank deposits easily and sends daily deposit notifications, so you know when payments are processed. It also reports tenant payments to all three major credit bureaus, so tenants can build their credit by paying their rent on time.
PayYourRent Pricing
PayYourRent offers three plans based on the number of units in a real estate portfolio. The Rental Plan is $9.95 per month and covers one to five units. The Landlord Plan is $19.95 per month for six to 50 units, and the Corporate Plan carries no monthly fee for 50 or more units.
The Rental and Landlord plans charge $2.50 per ACH transfer. This fee varies on the Corporate account. The credit card processing fee is 2.75%―2.95% for American Express cards―and all plans charge $9.95 for returned transactions.
PayYourRent Features
In addition to same-day rent processing, PayYourRent provides extra property management software at no additional cost. The property management features include online rental applications, maintenance requests, and resident announcements so that landlords can notify residents with important messages quickly.
For additional fees, landlords can perform tenant background checks, and tenants can purchase renters insurance. PayYourRent fully integrates with landlord websites and other property management software. Tenants can also connect their accounts with their utilities to receive some discounts, where applicable.
Takeaway
PayYourRent is a good online rent payment service for landlords and property managers who want same-day payment processing. It also provides an incentive for tenants to build their credit by paying rent on time. The downside is payments must be batched for the Rental and Landlord plans since it limits monthly transactions.
Alternative Ways to Collect Rent Online
If you don't want to use an online rent payment service, there are several alternatives for collecting rent without having to wait for checks to arrive in the mail or tracking down tenants. In this table, we list a few options with their fees and how they work.
While there typically are no fees for bank transfers and payroll deductions, landlords want to be aware that setting these up requires providing their bank account information to tenants or human resources (HR).
| Payment Options | Fees | How it works |
| --- | --- | --- |
| Recurring Bank Transfer | none | Landlord and tenant connect bank accounts |
| Electronic Checks | none | Tenant sets up recurring e-check payment |
| Payroll Deduction | none | Employee gives employer consent and landlord's bank information |
| PayPal | 2.9% plus 30 cents per transaction | Landlords can send invoices or set up recurring payments |
| Venmo | 3% for credit cards (additional fees may apply) | |
Bottom Line
Collecting rent online is an easier way to ensure tenants pay on time. It also saves landlords the hassle of waiting for checks or chasing tenants to collect cash. Online rent payment services allow landlords to send tenants reminders ahead of the rent due date. Many of our top picks for 2021 offer free payment processing, although other fees may apply.
Our top pick for online rent payment and property management is Avail. Avail offers both free and paid accounts. The free account includes an unlimited number of units, and tenants pay the $2.50 payment processing fee or a 3.5% credit card fee. The paid account is just $5 per month and deposits happen the next day. The $2.50 processing fee for tenants is also waived, providing an incentive for tenants to pay online, on time.