Tenant screening services run credit reports, background, and eviction checks to assess whether or not someone is financially qualified to rent an apartment. We looked at the most popular options and rising stars and decided to review MyRental, RentPrep, and LeaseRunner. These companies covered the range for landlords, property managers, and real estate agents in terms of pricing and features.
| | Review | |
| --- | --- | --- |
| MyRental | Best overall, with a good suite of screening options and reasonable pricing. | Visit MyRental |
| RentPrep | Most robust screening, with plans that include certified live screeners who can verify key information. | Visit RentPrep |
| LeaseRunner | Most flexible with an ala carte plan where users can pick and choose what they need from several rigorous reports. | Visit LeaseRunner |
Best Overall Tenant Screening Service: MyRental

We recommend MyRental because they offer a well-rounded set of plans at good pricing. Plans begin at $19.95 which provides more comprehensive reporting than either RentPrep or LeaseRunner at the same tier. That makes it good for landlords who are budget-conscious but are concerned with features. Unfortunately, as with most screening software, credit reporting is not included in the entry-level plan.
We also like that this company will automatically generate adverse action letters if an applicant is turned down because of the data uncovered. That is something no other provider offered, and means, with MyRental, the landlord or manager doesn't have to create those letters manually or need to know what to put in them.
Most Robust Tenant Screening Service: RentPrep

RentPrep stands out because it's the only company which will utilize certified live screeners to assist with searches where databases come up short. Simply put – sometimes a phone call is necessary to verify vital information, and RentPrep is the only service that offers that service. All the others are limited to automated research in various databases. Even with the live screeners, pricing is comparable to the others, with plans ranging from $19.95 to $35.00
We also like RentPrep's no-nonsense approach to Federal Credit Reporting Act (FCRA) compliance. They are the one company that seems to give prominence to knowing the laws and taking proactive measures to stay within them. That equates to keeping landlords and property managers in compliance and out of trouble. Despite the emphasis on FCRA compliance and knowing the law, the software does not automatically generate adverse actions letters if an applicant is denied as MyRental does.
Most Flexible Tenant Screening Service: LeaseRunner

What we like most about LeaseRunner may at first be perceived as a deficiency. Unlike the others, it is not plan-based. Instead, LeaseRunner offers an an ala carte menu where you pick and choose the reports you want. The value stems from that flexibility. Only want a credit report? You can order only that. Need only a criminal background check, then pay for it only. The other providers only have "plans" that pre-package what you'll get, even if it's not quite what you need.
Each of LeaseRunner's individual reports is more rigorous than the equivalent provided with the other two packages we profiled. The downside to the mix and match approach is if you need end-to-end screening. If you request all the possible reports, LeaseRunner comes in at the most expensive, by far. Individual reports range from $10 to $20 and choosing all will set you back $57.00 as compared to MyRental's top cost at $34.99 and RentPrep's top cost of $35.00.
Why Tenant Screening Services Are Useful
Tenant screening services offer real estate investors, landlords, property managers and other real estate professionals, credit checks, income and employment verification, background searches, and prior residence verification in order to assess whether a prospective renter will be a good tenant
Here's a quick rundown on the range of what tenant screening services do:
Run Credit Checks
Run Criminal Background Checks
Check Previous Addresses, Landlords, and Eviction History
Income and Employment Verification
Keep You on the Right Side of the Law
Screening services like MyRental, RentPrep, and LeaseRunner provide everyone from small-time landlords to modest property management companies and larger firms the ability to investigate everything from prospects' credit, criminal background, even to conducting landlord inquiries and verifying income – all done for a small fee and in compliance with the law.
While we scrutinized pricing in our evaluation, it's important to note that tenant screening software pricing is pretty competitive, so not a huge difference in price among competitors' offerings. We went beyond price to examine what each service reports. We examined everything: credit reporting, criminal background checks, address and eviction verification, and income and employment verification.
Tenant Screening Services Pricing
Fortunately, today's screening services all run in a similar neighborhood. Low-end pricing starts around $19.95. Most services offer tiers of plans with additional capabilities coming in at higher costs, with most high-end packages topping out around $40. Some offer ala carte purchasing that allows you to pick and choose what you want or add options to a plan.
Here's how the three topic picks for tenant screening software stacked up for pricing: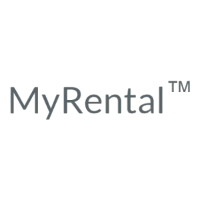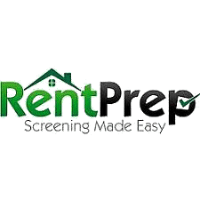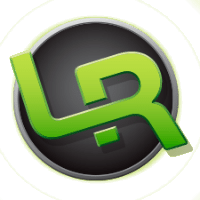 Credit Reporting Methods
Getting credit information is not just about pulling a credit report. First, credit information can come from any or all of 3 major credit reporting agencies (Equifax, TransUnion, and Experian). Recall, soft inquiries of credit data won't affect user's credit scores; so, "soft pulls" are likely to be preferred by informed applicants. Finally, credit information can be provided through tools like FICO scoring which can help both you and the applicant make sense out of raw credit bureau information.
Finally, landlords and property managers are bound by the Fair Credit Reporting Act (FCRA) to supply proper responses if a candidate is denied due to their credit report. These are known as "adverse action letters", and many small landlords are not even aware they're supposed to send them. Yet, very few tenant screening tools provide these letters, leaving it up to the landlord or manager to comply. Two out of 3 of our top picks – MyRental and RentPrep are among the few that do.
Here's how the three tenant screening companies compared in terms of credit reporting processes: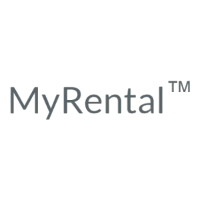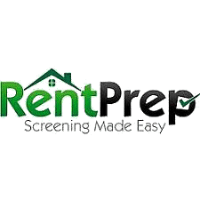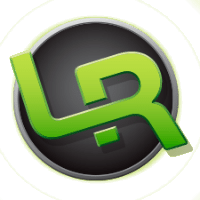 Criminal Background Checks
Criminal background checks can be local, statewide, or national in scope. Criminal background checks can notify landlords about anything from an applicant's known misdemeanors and felonies to noting whether an applicant is on a sex offender's registry or national terrorist watch.
Here's what each provider offers for criminal background checking: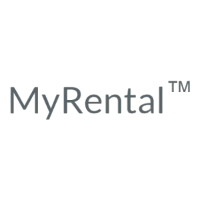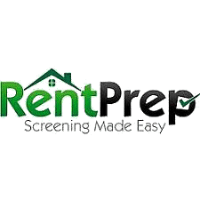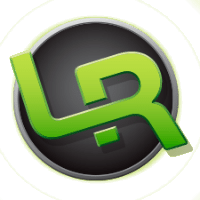 Landlord, Prior Residence, & Eviction Checks
These checks tell landlords whether a tenant honors their lease, pays their rent, and takes care of the property. Information regarding current and prior addresses, evictions, and landlord opinions can come from a variety of screening sources. Everything from credit reports to bank information, to phone-initiated inquiries may be used. Among other things, prior residence history may point to a need for more thorough criminal background checking.
Here's a rundown of what kind of prior landlord, prior residence, and eviction checking each company provides: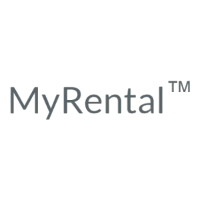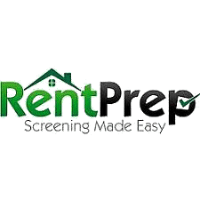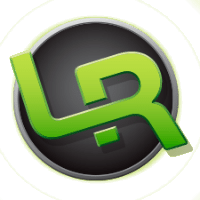 Income and Employment Verifications
Income verification provides a fundamental piece of information – can the applicant afford the rent? Employment verification takes that one step further by verifying that the applicant has the job they indicated and at the income they specified. If self-employed, bank transactions and tax information will help determine whether or not their income figures are inflated.
Data on income and employment can come from credit reports, financial information on bank accounts, tax information, and telephone initiated calls to employers by professional screeners.
Here's what each offers in the way of income and employment verification: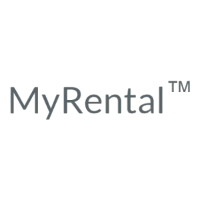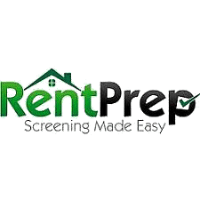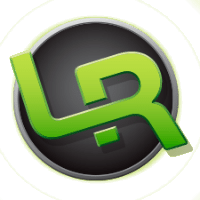 Tenant Versus Landlord Initiated Reporting and Payment
Each of our top selections offers the option of either landlord or tenant initiated reporting. Whether the tenant or landlord/manager initiates the process and payment is important for several reasons. These are:
If screening is initiated by the landlord or manager, it can be considered a "hard pull" of credit information. Tenant initiated reports are considered "soft pulls" and won't affect their credit.
If the tenant initiates the reporting, even though you receive the information, the data file is actually their responsibility. So, you don't have to worry about issues like safeguarding the report.
With landlord initiated reporting, you have to pay the charges. That means collecting a fee from the applicant to cover your costs. With applicant initiated reporting, they pay the screening service directly, taking the payment burden off your shoulders.
If the reporting is landlord initiated, credit reporting agencies may require accreditation and an onsite inspection which can cost up to $100. If a tenant initiates pulling their own information, even if you are supplied with it, accreditation is not an issue.
Here's how each package stacks up in terms of credit access processes: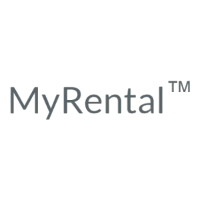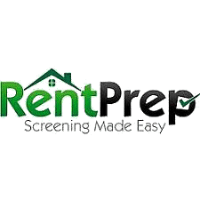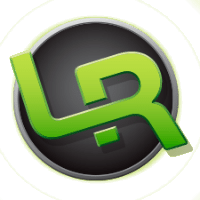 Unique Features of Each
Considering all three services charge very similar fees for very similar services, extra features might be enough to get some landlords to make the switch.
Here's how the three companies stacked up in terms of unique features.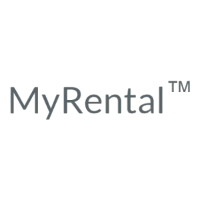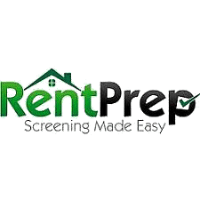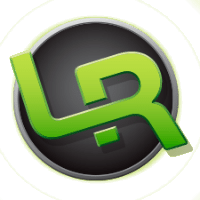 All Tenant Screening Service Choices
The field of tenant screening software is vast and there were a number of other impressive providers that for various reasons didn't make our final list. Here are 6 additional companies to consider:
| Company | Good For |
| --- | --- |
| MyRental | Someone needing a good suite of screening tools with reasonable pricing. |
| RentPrep | Someone desiring live screeners who can verify key information. |
| LeaseRunner | Someone wanting ala carte reporting options and rigorous reporting. |
| TurboTenant | Landlords that want applicant-paid tenant screening & online submissions. |
| Houserie | Someone who wants instant reporting with all packages under $30 |
| Tenantify | Free for landlords and managers; tenants always pay |
| SmartMove | Someone needing mainly credit and eviction data provided directly by a credit reporting agency (TransUnion) |
| TenantMagic | Designed for real estate agents; will work for landlords as well. |
| TenantAlert | Someone who wants credit reporting included at all package levels at no extra charge |
| Cozy | Good for someone who wants a tenant-paid screener as part of a larger property listing and application tool |
The Bottom Line
Tenant screening services help landlords and property management firms run credit reports, conduct background and eviction checks, as well as verify employment and income in order to assess whether applicants are qualified to rent a house or apartment. We looked at more than a dozen of the most popular options and cast our vote to MyRental, RentPrep, and LeaseRunner. These companies provided good reporting options with various tiers of service, in compliance with Fair Credit Reporting Act standards all at very reasonable prices.