A domain is a website address that has three parts, each separated by a dot: the subdomain (www), the midlevel domain (where you can display a business name), and the top-level domain (.com or .net, for example). While domains can be purchased between $10 to $20 per year, some are free with a web hosting service.
If you even think that you need a domain name, we recommend that you get one immediately. Thousands of domains are registered every day, so the chances are that the great name you thought up yesterday will be purchased by someone else today. Get started right away with Bluehost, which lets you register a domain and host your website for just $2.95 per month.
Parts of a Domain With Examples
A domain name has three parts, including a top-level domain (TLD), midlevel domain, and a subdomain. All of them are, to a limited extent, customizable, and each one serves a different purpose. This includes categorization of your website, displaying your business name, or sending website visitors directly to different versions or parts of your website. An example of a complete domain is www.fitsmallbusiness.com.
Top-level Domain or Domain Extension
To the far right of your domain, you will find a dot, then three letters. For example, you might find .com or .net. This part of your domain is called the domain extension or the TLD. It is used to categorize domains into content type, purpose, location, or industry. For example, .com is short for commercial and is often used for commercial or business websites, whereas .org means organization and is commonly used for nonprofit organization websites.
Midlevel Domain
The midlevel domain appears in the middle of the website address, between the subdomain and the domain extension. This is the most customizable part of your domain. Many businesses use it to display their business name. For example, in our domain, www.fitsmallbusiness.com, the midlevel domain is our business name, Fit Small Business, lowercased and without spaces.
Subdomain (www)
The subdomain is the first part of a domain name, most often rendered as www, which stands for "world wide web." This is customizable, however, and is commonly used to create different sites for various business locations or topic areas, like newyork.yourbusiness.com or health.yournewssite.com.
If you want to create a distinction between one of your products or store locations, create a subdomain for it. Google will view this as a separate entity, and you can create a distinct strategy to market it, keeping it from being affected by the rest of your business. However, if you have few marketing resources, use a subfolder like www.yourbusiness.com/health; this way, your main domain ranking and status will increase the subfolder's visibility.
6 Steps to Register a Domain
To register your domain, choose a domain registrar first. After this, the process will vary depending on the registrar you choose. Generally, you will need to search for and choose a domain, then submit payment information and complete registration. Finally, connect the domain to your website. We will use Bluehost as the example in the steps below as it is one of the easiest domain registrars to use.
Here are the six steps for registering a domain.
1. Choose Your Registrar or Web Hosting Service
Choosing the right registrar for your business depends on your website and domain needs. For example, if you need web hosting as well as a domain, choose a registrar that offers a free domain with web hosting like Bluehost. Other domain registrars offer specialties like acquiring an already-owned domain or offering competitively priced standalone domains. To find the right domain registrar for your business needs, consider our 2019 list of the top domain registrars.
2. Search for a Domain Name
Most domain registrars offer a tool to check a domain's availability, like the one from Bluehost below. Enter a domain name that you'd like to use into the search bar, and then click the search icon next to the search bar. The tool will tell you if the domain is available to purchase. If not, it will offer a list of similar but available domains. Select a domain and add-ons you'd like, including domain privacy to shield your contact information in public domain databases. Proceed to the next step.
Choosing a domain name is a big step toward building a positive brand identity, and there are several best practices. If you're struggling to come up with the perfect domain, read our pro-tip list on how to choose a domain.
3. Fill Out the Necessary Forms
The next page will ask you to provide your contact information. This is necessary because domains are listed in the WHOIS domain database, a public database that lists the contact information of domain owners. All domain registrars are required to collect this information, even if you chose to purchase domain privacy in the previous step. Domain privacy simply replaces your contact information with that of the registrar to protect you from spammers.
4. Pay for Your Domain (if Applicable)
Scroll down to the next section on the Bluehost registration page, which offers a total cost of your domain and any add-ons you've selected. If you've chosen a hosting plan that includes a domain, the price will include your hosting plan. It will also ask you to provide your debit or credit card information to pay for them. Some registrars will offer you alternative methods of payment as well, like PayPal.
5. Link Domain and Website
If you've purchased a web hosting plan, connecting your domain to your website is easy. Log into your hosting provider account, install a content management system (CMS) like WordPress using your hosting provider account, and confirm you'd like to connect your domain to your CMS.
For example, if you've purchased a domain as part of a Bluehost hosting plan, log into your Bluehost account. Scroll down to the section titled "Mojo Marketplace" and click the "One-click installs" button within that section. You will land on the "Scripts and Platforms" page within the marketplace.
Choose the CMS you'd like to install. On the installation screen that pops up, click "Start." When Bluehost asks what domain you'd like to connect to your website, use the drop-down menu to select your domain. Click "Check Domain." This will link your domain to your website automatically, then take you to a page where you can set up your CMS username and password.
You can then use your username and password to log into your CMS where you can begin designing your website under your new domain.
6. Confirm Domain Name Is Live
Once you've logged into your CMS and designed the beginnings of your website, be sure to confirm it is live under your purchased domain. To do so, open a browser window and type in your domain. To view it like your visitors do instead of the logged-in version, be sure to open an incognito window.
"When choosing a domain name for your small business it is important to do a thorough search online. I like to Google my name idea first, and then use the site, Namechk. There, you can see if the domain name is taken and check social media profiles at the same time. Make sure to check the name in a few different ways such as with 'the' at the beginning and without. If someone has something close in the same niche as you, go back to the drawing board. You don't want to get in a legal battle in two years over a name when you can avoid it."

―Emma Lee Bates, Blogger, EmmaLeeBates
How to Get a Domain Name: Best Providers 2019
A domain name registrar offers domains for purchase. You can purchase the ability to use a domain for a period of time—like a year, two years, or even 10 years at a time―depending on your registrar. Then, you can renew when your contract ends. The best domain registrars offer domains at a reasonable price, usually less than $20 per year, and include features and services like web hosting, domain broker services, and robust customer support.
Here are the three best domain registrars for 2019.
1. Best for a Free Domain With Web Hosting: Bluehost

Bluehost offers $12.99 per year .com domains. However, the best deal is available through its web hosting plans. For just $2.95 per month, you get a free domain for a year, 50GB of website storage, unlimited bandwidth, five free email addresses, and a secure sockets layer (SSL) certificate for website security. As such, Bluehost is best for startup companies that are creating their first small business website on a budget and need web hosting and a free domain for less than $3 per month.
2. Best for Superior Customer Support: Namecheap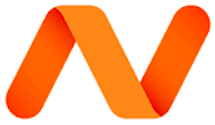 Namecheap offers .com domains for $8.88 for the first year, which renews at $12.98. It stands out for its outstanding customer service, including 24/7 ticket, phone, and live chat support. It takes pride in this service, and its customers say it lives up to it with patient, responsive, and knowledgeable support for both novice and advanced users. As such, it's best for brands that are new to the online world and need guidance.
3. Best for Acquiring an Already-owned Domain: GoDaddy

GoDaddy offers 99-cent .com domains when you sign up for a two-year contract. However, it stands out for its domain broker service. If there is a domain you want, but it is already owned by someone else, GoDaddy will negotiate an acquisition price with the current owner for $69.99 plus a 20% commission. Then, if you agree to that price, the broker will purchase it for you. It is best for brands with an already established name needing a domain to match.
Advantages of Having a Custom Domain
Registering a domain allows you to create, build, and preserve a unique online brand identity as well as promote your business's brand recognition. It also helps your brand be found by online audiences, allows you to create subdomains to run campaigns for company products and promotions, gives you a way to connect your business name to third-party site profile pages, and gives you the basis for creating professional email addresses.
Unique Identity
Just as a business name is created to be catchy, memorable, and reflective of your products or services, a registered domain creates a memorable "name" for your business's online home or website. This helps brand recognition as the internet has a much broader reach than business signs or local advertising.
Online Visibility
Without a website that's set up under a domain, it is much harder for customers to find in-depth information about your products. You can set up profiles on business listing sites like Google My Business, but these sites have complicated URLs that are hard to remember. To make sure your potential customers are getting all of the information they need about your business, it's essential to create an easy-to-remember domain that includes your business name.
Subdomain Creation
You can create subdomains under a domain you own. A subdomain is a subcategory of a domain and includes a prefix to your domain (like sale.yoursite.com). A subdomain can be set up to create a distinct marketing strategy around a key product. For example, Disney uses a subdomain to create distinct marketing campaigns around each new movie launch (cars.disney.com, for example) to allow it to gain traction as a standalone subbrand.
Domain Forwarding
If your business does not have a website, but you instead rely on an online platform like Etsy or LinkedIn to represent your business, you can purchase a domain, then point that domain to wherever your company's online presence resides. This allows you to promote a professional and credible online brand name while still using a third-party platform you don't own.
Professional Email
Purchasing a domain name allows you also to create professional email addresses that include your company's brand name. To set up a custom email address that includes your brand name for your business (like yourname@yoursite.com). You must first purchase a domain name. Then, you can then use that domain to create your matching email address.
How Much Does a Domain Name Cost?
Typically, a .com domain costs between $1 and $20 per year. However, factors that can affect a domain's costs substantially include where you purchase a domain and the promotions they offer, whether your domain is already owned, the domain's extension, the contract length you choose, and what add-ons you buy.
Here are the factors that may affect the cost of your domain.
Domain Extension (TLD)
A domain extension is a suffix that follows your business name in your website domain. In our domain, www.fitsmallbusiness.com, the domain extension is .com. There are a ton of domain extensions, like .net, .org, .com, .tech, .online, .site, and .host. Domain extensions vary greatly in price. For example, common ones like .net or .com range from $8 to $20 per year while more niche domains like .site or .host can range from $1 to over $40 a year.
Domain Add-on Features
Domain add-ons include features like domain privacy, which shields your contact information from public access in domain databases; domain transfer, for transferring your domain from one hosting provider, domain registrar, or website to another; and web hosting, which is storage to keep your website files and make them available for public viewing. These features usually range from free to upward of $40 per month for small businesses.
Term Lengths
In general, purchasing a domain as part of a web hosting package or as part of a contract longer than a year will get you a lower price. Many web hosting plans, like those offered by InMotion and Bluehost, offer a free domain for the first year of a web hosting contract. Other registrars, like 1&1 IONOS, offer the use of domains for $1 for the first year or few months, depending on seasonal promotions.
Domain Availability
An already-owned domain may cost more to acquire it than purchasing an unowned domain. Because they aren't actively up for sale, you may have to hire a broker to help you acquire it and pay for the recognition and traffic the domain has received—both of which are valuable to businesses aiming to increase online visibility. Acquisition costs of an already owned domain can range from as low as a few dollars to thousands of dollars.
Domain Aftermarket Status
Domains that are sold "on the aftermarket" are domains that are currently owned―in contract―but are being sold. The price of these domains depends on how much traffic the domain earns, how memorable the domain name is, if the domain extension is a popular one like .com, and if it uses popular keywords people search for in search engines like Google. Depending on these factors, aftermarket domains can range from just a few dollars to thousands of dollars.
Frequently Asked Questions (FAQs)
Can I purchase a domain name directly from a website builder?
Many website builders offer a free domain name when you sign up for one of web hosting plans. Squarespace, for example, offers plans starting at $12 per month. When you sign up, you get unlimited storage, an SSL certificate for website security, website analytics, and a free custom domain. Other web builders that offer similar plans include Wix and Weebly.
Can I transfer my domain name if I change website builders?
You can transfer a custom domain (like www.yoursite.com) from one web builder to another. However, if you use a subdomain from a web builder (yoursite.weebly.com), you cannot transfer it. For greatest transfer flexibility, register a domain with a hosting provider like Bluehost, then you can point the domain to a website you've created, regardless of the web builder you used to create it.
Should I purchase a domain name through a registrar or a website builder and host platform?
While many website builders and hosting providers offer a domain with paid hosting plans, their domains average about $12 per month on their own. In contrast, many registrars also offer web hosting plans and a free domain starting at less than $3 per month. Some of these plans, like DreamHost's shared hosting plan, for example, offer unlimited storage as well.
Are domain names with .com always preferable?
Unless you own a nonprofit organization, a .com domain is best for creating a memorable and credible website. When people search for a business, many try adding .com to the business name. This also lends an air of credibility to a business's online presence while a lesser-known extension like .guru may have a spammy connotation that deters clicks. Finally, many mobile keyboards have a .com button, making it easier for people to visit your site.
What is the difference between a website and a domain name?
A website is a collection of web pages grouped together for a single purpose. A domain name is the website address that visitors type into their browser bar to access a website (like www.yoursite.com). You must register a domain name before you connect it to your website. Many web hosting providers like Bluehost provide a way for you to connect your domain to your website with just one click.
What is the difference between a domain name and web hosting?
A domain name is the website address people type into a web browser to access a website―www.yoursite.com, for example. Web hosting providers offer site owners a place to store website files that can be accessed using a domain name. The most affordable small business web hosting plans start around $3 per month. Many also provide a free domain when you sign up.
Bottom Line: What Is a Domain?
A domain is a website address used by people to access your website. It has three customizable parts. While the subdomain is usually left as www, it can be changed to various subbrands or business locations. The midlevel domain is traditionally used by businesses to display their business name. Finally, the TLD categorizes a business. For example, a .com TLD tells people that a business is for commercial purposes.
While most domains cost $10 to $20 per year, businesses can get a better deal by buying their domain in a web hosting plan. For example, you can purchase a shared hosting plan from Bluehost for $2.95 per month and receive a free domain, 50GB of storage, an SSL certificate for website security, and five custom email addresses. Click here to get your own low-cost hosting.