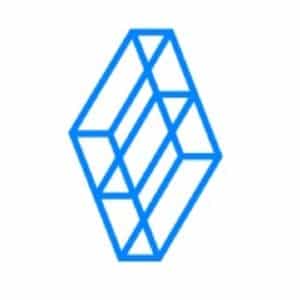 Sling is a scheduling and time clock software with strong communication and tasking features. We've reviewed scheduling software for several industries, and while Sling didn't make our list of the best overall employee scheduling software, it did earn a high rating in our best restaurant scheduling software (earning 4.32 out of 5 stars). We think it has a lot to offer, with great pricing, strong tasking features, and competitive scheduling rules and communications tools.
In short, Sling is best for:
Very small businesses on a budget: Because it charges by the user rather than by location, it's cost-effective for businesses with fewer than 10 employees.
Businesses needing straight scheduling: If all you need is software that lets you schedule shifts, the free version is a great choice. It also lets you offer shifts, manage time off, and send announcements.
Seasonal businesses: With billing by active employees, your costs will adjust to the size of your seasonal labor force.
When Sling Would Not Be a Good Fit
Sling Overview
PROS

CONS

Easy to use
Auto Scheduling in the highest plan only
Free plan
No forecasting tools
Unlimited locations and employees per plan
Reports only in Business plan
Billing by active user
Limited integrations
Sling Pricing
Sling offers a free plan with basic scheduling tools. After that, plans start at $2 per active user monthly. This means you only get billed for the people who use it each month. In fact, if someone you've already paid for is deactivated, you get a prorated credit to your account for the unused time.
Since Sling charges by employee and not location, it's cost-effective if you have several locations but a small number of employees in each. If you only have a single location, once you start getting over 25 employees total, you may find location-based software like Homebase more affordable.
| Features | Free | Premium | Business |
| --- | --- | --- | --- |
| Monthly Price | $0 | $2 per user | $4 per user |
| Shift scheduling | ✔ | ✔ | ✔ |
| Templates | ✔ | ✔ | ✔ |
| Open shifts | ✔ | ✔ | ✔ |
| Time off requests | ✔ | ✔ | ✔ |
| Long-term scheduling | ✔ | ✔ | ✔ |
| Mobile time clock | ✔ | ✔ | ✔ |
| Time sheets | N/A | ✔ | ✔ |
| Prevent early clock in, automatically clock out | N/A | ✔ | ✔ |
| Swap shifts | N/A | ✔ | ✔ |
| Private and group messaging | N/A | ✔ | ✔ |
| Budgeting | N/A | ✔ | ✔ |
| Google calendar sync | N/A | ✔ | ✔ |
| Auto-assign shifts | N/A | N/A | ✔ |
| Reports | N/A | N/A | ✔ |
| Track PTO, no-shows, sick callouts, late arrivals | N/A | N/A | ✔ |
Sling Features
Setting up Sling only takes a few minutes, especially if you prepare an XLS or CSV file to bulk import your employees. You can invite employees to download the app and join. Sling handles scheduling, shift trades, and claiming open shifts. The paid plans include individual and team messaging, auto scheduling, and a time clock and time sheets to make payroll easier. Read on to learn how you can use Sling scheduling for your business.
Scheduling and Time-Tracking
Cook up a great schedule with Sling and save it as a template to use over and over. Sling tracks availability so that you don't schedule someone for overlapping shifts. You can post shifts to employees and let them choose which they prefer or announce open shifts for the taking. The auto-assign shift feature, available with the Business plan, can build the schedule for you by assigning employees based on skills and availability.
The paid plans come with a time clock that is included in the mobile app. You can also set it up as a kiosk. It lets employees clock in and out with their personal devices. You can set rules to prevent early clock-in and automatically clock an employee out at the end of their shift. The geofencing tools ensure employees are at the correct location when clocking in or out.
Communications
Sling starts with sharing schedules, setting shift alarms and notifications, and letting employees swap shifts, either on the mobile app or via desktop. Managers can get alerts when an employee is late, requests time off, is approaching overtime, and more. In addition, Sling offers private and group messages and sends announcements and event notifications. The social-media-style format lets employees "like" and comment on posts, and you can get notifications that messages are read.
Mobile App
The mobile app offers nearly all the features found on the desktop version. Managers can create and post schedules, send announcements, and get notifications and alerts. Employees can chat with co-workers, accept open shifts, request shift trades, request time off, and get reminders about shifts. The GPS feature on the timeclock allows for geofencing and can automatically clock an employee out when they leave an area or after their shift ends.
The app is well-regarded by users, who say it's very easy to use and effective for scheduling. Employees liked the reminders. Some users had trouble with logging in.
User Scores
Android: 4.6 out of 5 stars with 3,758 reviews
iOS: 4.7 out of 5 stars with 21,900 reviews
Task Management
Sling offers a robust task management feature to help clarify shift duties. You can set up to-do lists for individuals, positions, or teams—breaking them down into specific actions using the SMART methodology (Specific, Measurable, Attainable, Relevant, Time-Bound). You can also save recurring lists, such as for opening or closing, so that you can reuse them.
Checklists can be managed on mobile so that employees can mark off items as they complete them, wherever they are. Managers can access the lists to keep up on performances.
Integrations
Sling does not offer as many native integrations as other scheduling software, but it is working on building that list. Currently, it integrates with Toast, Shopify, Square, Gusto, Harbortouch, Restaurant Manager POS, and POSitouch. ADP is also planned for upcoming integrations.
These integrations will make it easier to pull sales information from your point-of-sale (POS) system, send time sheets directly to your payroll service, and sync employee data. This helps you streamline processes and conduct a deeper analysis of labor costs vs sales.
Additional HR and Payroll Tools
Sling's rules setting tools can help you stay compliant with labor laws, and checklists can provide a "paper trail" of compliance for health, safety, and other industry regulations.
Sling pulls the time clock data into time sheets that managers can view and approve at the end of each pay period. Once any issues are fixed, you can export them to your integrated payroll system or as a CSV file.
Sling offers reports for Labor, Time Off, Sales, Attendance, and Payroll. In addition, you can create your own reports by filtering date ranges, locations, and other fields. You can also choose what columns of data you want in a full report and modify how you want to view time—in decimal format or by hours and minutes.
Sling Ease of Use
Auto scheduling and templates
Video tutorials
Intuitive interface
Illustrated how-to articles
Highly rated mobile app
Live support via email
Sling has an intuitive interface that works much like its competitors—no real surprises if you are already familiar with scheduling software. The online knowledge base has a good combination of video and illustrated articles, with an effective search system. It has tools to make scheduling easier, including alerts for overtime or conflicts, auto scheduling, and pay rules for holidays.
Top Sling Alternatives
| | | |
| --- | --- | --- |
| Best for: Businesses needing unlimited free employee shift scheduling | Best for: Companies wanting scheduling software with in-house time and attendance and payroll systems | Best for: Businesses operating across multiple locations and are strict with labor law compliance |
| Base monthly fee from: $19.95 per location | Base monthly fee from: $3 per user | Base monthly fee from: $15.99 per location |
| Other: Free plan available, hiring, applicant tracking | Other: Payroll, HR tools, benefits administration | Other: Free plan available, mobile time clock, certification management |
If you're not sure Sling is right for you, see how it compares with our top scheduling software.
What Users Think About Sling
Overall, employers and employees think highly of this product, both on desktop and mobile. A few users had issues with logging in, but complaints were sparse and spread out—not enough for a trend. There were also some scattered complaints about slow loading, not being able to see the schedule in vertical mode, and one person getting a 404 error trying to access the current date function.
When reading through user reviews, I noticed these trends:
| Users Like | Users Don't Like |
| --- | --- |
| Easy for managers and employees | Inability to limit or customize notifications |
| Free plan | Occasional complaint about slow loading or getting an error on a page |
| Reminders are useful | |
Bottom Line
If you are looking for effective scheduling software that can handle multiple locations, has excellent communication features, and makes building a schedule easy, then Sling is worth checking out. It has a free plan to get you started, or you can jump in with one of its per-employee monthly plans. Give Sling a try today.