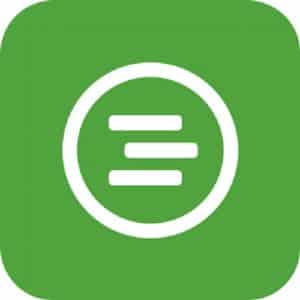 When I Work is an employee scheduling software with time clock and attendance features. It has desktop and mobile apps that make shift management and time tracking easier. With its cloud-based and scalable platform, you can start with a single location subscription and then easily scale up as your business expands to multiple locations.
What We Recommend When I Work For
When I Work ranks well with us as both an employee scheduling solution and time and attendance software. For businesses with shift-based workplaces, When I Work offers a full-featured system that lets you create, share, and track staff shifts easily and efficiently. Setup is easy, plus you get robust shift and staff management tools—from schedule templates and labor forecasting to team messaging and employee time clock apps. When I Work is also affordably priced—monthly fees for its "Small Business" plan (up to 100 employees) start at $2 per user.
In short, When I Work is best for:
Startups looking for an affordable and comprehensive staff management solution: When I Work's robust suite of features lets you manage scheduling, time tracking, and team communications from one dashboard. It even offers a smart auto-scheduling tool that creates optimized work schedules for your staff.
Growing mom-and-pops that need a mobile-friendly app that they can start using quickly: When I Work has been well-reviewed as a straightforward and user-friendly tool that does not require any complicated setup processes.
Employers that hire hourly employees across different locations: Its platform is built to scale across single and multiple business locations, making When I Work an easy system to adopt for a dispersed company.
When When I Work Would Not Be a Good Fit
Businesses that require robust point-of-sale (POS) and payroll software integration options: When I Work has limited third-party software integration options, having only one POS system and eight payroll solution partners, as of this writing. Businesses that need employee scheduling and/or time tracking software that fully integrate with their POS and payroll software should consider our top HRIS picks; they are robust, all-in-one solutions.
Budget-conscious employers that free employee scheduling software: Although affordable, When I Work no longer has a free forever plan. If you want to try a free solution, check out our top free employee scheduling software picks.
Looking for a physical time clock? Read our guide on the best time clocks for small businesses to find a time clock that's right for you.
When I Work Overview
PROS

CONS

Offers a 14-day free trial
Limited reporting; only basic options are available
Has robust employee scheduling and time management features
Lacks phone support; provides email and live chat support that is not available 24/7
Its "Small Business" plan is affordably priced (monthly fees start at $2 per user)
Access to overtime alerts, POS and payroll software integrations, and mobile time clock apps with GPS enforcement cost extra
When I Work Pricing and Features
When I Work's pricing scheme follows a pay-as-you-go service, in which you can either pre-pay annually or pay on a month-to-month basis. It has two plans: Small Business ($2 per employee monthly) and Enterprise (custom priced).
Its Small Business tier is optimal for companies with up to 100 employees and comes with scheduling, team messaging, and time clock tools. For an additional $2 per employee monthly, you are granted access to time and attendance features such as overtime alerts, early clock-in prevention, custom time sheet exports, third-party software integrations, and mobile clock-in with GPS enforcement.
For companies with 100 and more employees, When I Work offers an Enterprise tier that includes all of its Small Business plan features plus customization options. It also comes with system implementation support to help you quickly get When I Work up and running.
Employee Scheduling
When I Work has a wide range of scheduling capabilities that include multi-location scheduling, shift replacements and swapping, and schedule templates. It has shift eligibility and smart auto-scheduling tools that quickly match shifts with employee availability and work qualifications.
Employees can also identify and share their shift preferences online, providing you instant visibility into your staff's preferred schedules. In addition, When I Work lets you list the expected shift and team tasks on employee schedules. This enables you to monitor the completion rates of listed tasks on a per day and per activity basis (such as opening tasks and closing shift activities).
Employee Time Clock
When I Work's online employee time clock is designed to let you track attendance and breaks with ease. It offers time clock apps that work on computers, tablets, and mobile devices (with iOS and Android systems). Your remote workers can record their time entries via their smartphones, and you can set up geofencing and geolocation tracking to restrict and monitor where off-site employees clock in/out. However, you have to purchase the time and attendance add-on in order to gain access to its mobile GPS enforcement functionalities.
You can also activate its "photo clock-in" feature that captures snapshots of your employees when clocking in and out, enabling you to prevent buddy punching and provide an added layer of security. System administrators and authorized managers can access, review, and delete the employee pictures taken for each time transaction. Note that this functionality works only on iOS devices.
Time and Attendance
Apart from tracking time and alerting managers of missed clock-ins and when employees are nearing overtime, When I Work has break management features that include break schedule planning and notifications that inform employees of upcoming rest periods (i.e., lunch break) and the end of break times. It also comes with paid-time-off (PTO) management, digital time sheets with edit histories, and early clock-in prevention tools. You can even set up different pay rates for each position that employees are qualified to work in, allowing you to efficiently track and control labor costs.
If it fits your process, you can enable employee time sheet editing, allowing staff to manually add details for missing time entries online. Employees can then forward the edited time sheets to their managers for approval and payroll processing.
Team Messaging
When I Work offers a secure platform for sending team messages. It features instant notifications, broadcast messaging, private one-on-one communications, and a group chat. It even allows you to send documents and important files to employees.
If you have staff that don't have smartphones, When I Work has a "TeamTxt" function that lets you send messages through group texting. What's also great about its team messaging tool is that your employees have to be invited to join your online workplace in order to access your company's chat thread, making it a secure place for team communications.
Third-Party Software Integrations
When I Work integrates with several third-party software, but this option is available for those who either purchase its optional time and attendance add-on or subscribe to its Enterprise plan. Here are its partner solutions.
POS systems: Square
Payroll solutions: Gusto, ADP Run, ADP Workforce Now, OnPay, Gig Wage, QuickBooks, Paychex, and Simplepay.ca
HR tools and other business apps: People HR, Rippling, GoCo, ResaleAI, Crew, and Zapier
Customer Support
With When I Work, you get customer support through online tickets and live chat. However, these are available only on weekdays from 7 a.m. to 7 p.m. (until 10 p.m. for online tickets), weekends from 9 a.m. to 4:30 p.m., and holidays from 8 a.m. to 5 p.m. Central time.
When I Work Ease of Use
Easy to set up and use
In-app help tools
Library of how-to guides
Instant notifications and alerts
When I Work has a cloud-based platform that's easy to set up, plus its mobile apps are easy to use for both your managers and employees. While its interface is generally user-friendly, some of the features take a while to get used to. You also need to have a good understanding of how scheduling and timekeeping work in order to maximize all of its online tools.
In terms of customer service, When I Work doesn't provide live phone support, but you can submit online tickets and contact its support team through live chat. If you prefer a do-it-yourself (DIY) approach to getting answers to your system queries, you can check its library of how-to guides, training resources, and webinars.
Top When I Work Alternatives
| | | |
| --- | --- | --- |
| Best for: Retail and restaurant businesses that need free and unlimited employee scheduling | Best for: Large restaurants with complex employee work shifts | Best for: Multi-location and global companies that share employees across several business locations |
| Offers a free plan? Yes | Offers a free plan? Yes | Offers a free plan? Yes |
| Base monthly fee from: $19.95 per location | Base monthly fee from: $19.99 | Base monthly fee from: $4.50 per employee |
Looking for payroll solutions that include time tracking? Check out our buyer's guide to the best payroll services.
What Users Think About When I Work
Many users who left positive When I Work reviews online highlighted its ease of setup, affordability, and efficient scheduling tools as its best features. They added that it helps them to easily create schedules for multiple employees and work locations. However, some reviewers said that its mobile app can be glitchy at times and that it isn't as full-featured compared to the desktop version. At the time of publication, When I Work reviews earned the following scores on popular user review sites:
When reading through user reviews, I noticed some of these trends:
| Users Like | Users Don't Like |
| --- | --- |
| Affordably priced | Its mobile apps have fewer features than its desktop version |
| Efficient time tracking and scheduling tools | Some tools aren't intuitive (like making mass schedule changes) |
| Easy to set up and convenient to use | Occasional software lags and glitches |
Bottom Line
If you're looking for flexible and affordable employee scheduling and time tracking tools, When I Work offers the essential features you need for your business. Apart from letting you create schedules, capture employee clock-ins/outs, and monitor attendance online, it has labor cost forecasting and team messaging tools that enable you to efficiently manage your hourly workforce and team communications.
Sign up with When I Work for a 14-day free trial—no credit card required.