There are many places to find vending machines for sale. Which vendor is right for you will depend on a number of factors, like whether you want to buy new or used or need in an indoor or outdoor machine. The vending machine will also vary depending on the products you want to sell.
This list will get you started on your vending machine search. We looked at some of the most popular manufacturers, dealers, and marketplaces and sorted by the product combinations and whether you can buy the machines new or used.  
Before we dive into the details on this topic, we also suggest you check out Square, a free POS system that can manage inventory, process credit cards and so much more. Visit Square to learn more.
Where to Find Vending Machines for Sale
| Name | Types of Machines | Manufacturer, Dealer, or Marketplace | New or Used |
| --- | --- | --- | --- |
| | Soda, Snacks, Combo, Cold Food, Healthy, Coffee and Hot Drinks, Bill & Coin Changer | Manufacturer | New |
| | Soda, Drinks, Freezers | Manufacturer | New |
| | Soda, Snack, Combo, Coffee, Frozen, Cold Food, Bill Changer, Laundry, Medical/Health | Dealer | Both |
| | Soda, Snacks, Combo, Cold Food, Healthy, Coffee and Hot Drinks, Bulk, Toys, Sundry, Laundry, Bill & Coin Changer, and more. | Dealer | Both |
| | Soda, Snack, Combo, Food, Frozen, Coffee, Gumball, Cigarette, Bill Changer | Dealer | Both |
| | Soda, Candy, Snack, Candy & Snack Combination, Soda & Snack Combination, Cold & Frozen Food, Hot Beverage & Coffee | Dealer | New |
| | Drink, Snack, Combo, Healthy, Sandwich, Coffee, Bill & Coin Changers, Beverage Coolers, Cigarette | Dealer | Both |
| | Soda, Candy, Snack, Candy & Snack Combination, Soda & Snack Combination, Cold & Frozen Food, Hot Beverage & Coffee | Dealer | Both |
| | Many options available | Marketplace | Both |
| | Many options available | Marketplace | Both |
How Much Do Vending Machines Cost?
How much vending machines cost will depend on whether you're buying it new or used. Price variations will also depend on size, whether the machine is made for indoor or outdoor service, and whether or not you opt for some upgrades like a touchscreen.
As a rule of thumb, for a classic soda or snack vending machine you should expect to pay $3,000 – $5,000 for a new machine and $1,500 – $3,000 for a used or refurbished machine.
There are many types of vending machines though, and some will come in with a much smaller price tag. For instance, the low tech but indisputable nostalgia inspiring bulk vending machines can be very affordable:
Similarly, a vending machine that doesn't require refrigeration and more sophisticated electronics can also be much more affordable:
Try Amazon Prime for 30-Days Free
The upfront cost for new vending machines isn't chump change. But it's also a relatively affordable way to start a business. Buying the machines won't be your business's only expense though. You'll have energy bills and  inventory expenses. You'll also have at least some amount of machine maintenance.
We spoke to Mark Giroux, National Sales Director for Coinco/Royal Vendors,  North America's largest manufacturer of cold packaged beverage vending machines, who said, "A commercial-grade machine may require one or two service calls per year, at an approximate cost of $100–$150 each, depending upon whom provides the service and where the machine is located. Smaller, less expensive, lesser-designed machines often require much more service."
Beyond the Machine: Financing, Warranties, Shipping
Regardless of whether you buy from a manufacturer or dealer (or even Amazon), there are few other things you'll want to look into before submitting your order.
Financing is offered by many manufacturers and dealers. Financing for vending machines can be done in-house or can be referred to a third-party financing company. Financing for vending machines is often set up as a lease, usually a dollar-buy-out lease where you all but own the machine after the lease ends. To read more about equipment leasing, read our article here.
Warranties get a little tricky (they always do, don't they). Warranties can cover the whole machine or different parts of the machine (parts, refrigeration, etc.). Also, vending machine warranties can be offered by the manufacturer, the dealer, or the refurbisher. Talk to your vendor to make sure you understand what will be covered and for how long.
Shipping is relatively straightforward. They key questions are how much it will cost you and how long it will take. These machine can weigh upwards of half a ton, so this isn't going to be same-day, delivery by Amazon drone. But some vendors will offer free delivery and many can get you your machine in as little as 5 business days.
Should You Buy New Vending Machines or Used?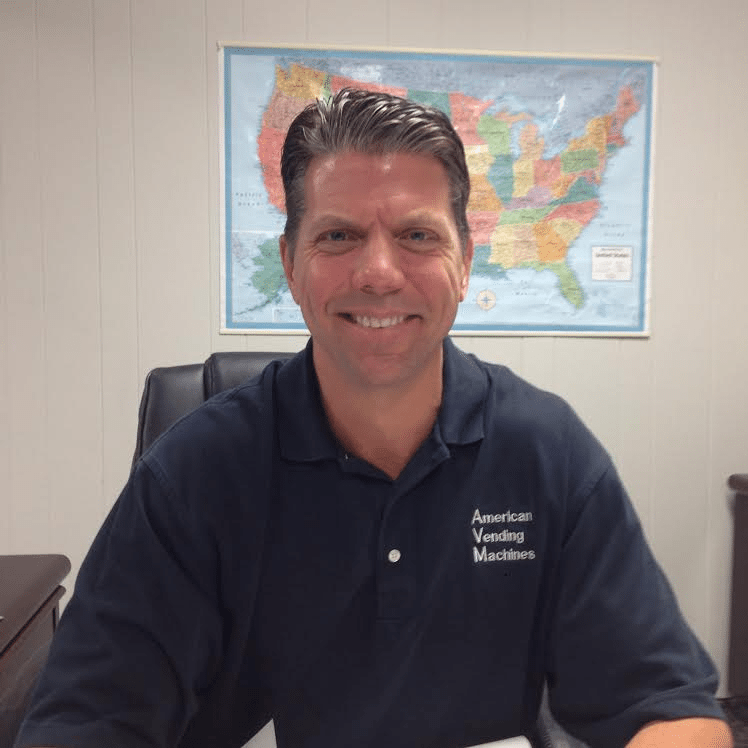 As Andy Hayes, President of American Vending Machines with 27 years of industry experience, said those new to vending "should absolutely consider a used or refurbished vending machine. They do everything new machines do at a fraction of the new machine price."
As you can see from the table above, while manufacturers primarily just deal in their new products, dealers will often offer both new and refurbished vending machines.
Price
Brand new vending machines (you classic snack or soda machine) can cost you around $3,000 – $5,000 and with a little TLC will likely hold up for many years. Used or refurbished vending machines are often priced 40-60% lower than new. But as with any used item, whether this is a value will depend on how soon and how often it needs work. If vending will be a part-time business for you, consider how much time you're willing to spend checking in on a finicky machine.  
Warranty
New vending machines often come with a warranty so if there's a malfunction you can get your machine repaired without a steep bill. Refurbished or used vending machines either won't come with any warranty or it will be significantly shorter and cover less.
Tech
New vending machines can come with touch screens, are capable of offering discounts or suggesting upsells, and can accept payment via credit card and more. A used or refurbished vending machine probably won't have these capabilities. Do you need all the bells and whistles? The answer probably has a lot to do with your location, clientele, and competition.
This doesn't mean you should only consider buying a new machine. If you're especially adept at mechanical or electrical work, you may never run into a problem you can't solve. Used machines might be a good way to test out a location you're uncertain about.
What Can I Sell from Vending Machines?
If you're just getting started in the vending business, you might want to considering going with a tried and true product rather than a more niche product. More popular products are typically easier to source and aren't going to require custom machines.
Widely popular products have an advantage you might not be considering: a product that is popular everywhere can be a real asset for a business that can relatively easily relocate to new, better locations.
Here are some of the items most commonly sold out of vending machines.
| | | | | |
| --- | --- | --- | --- | --- |
| Soda | Snacks | Candy | Ice Cream | Toys |
| Ice | Water | Bulk Snacks | Cold Meals | Health Food |
| Hot Drinks | Cigarettes | Perfume | Toiletries | Accessories |
| Stickers/Tattoos | Office Supplies | Makeup | Media | Phone Cards |
| Coin & Bill Changers | Electronics | Laundry Supplies | Prepaid Credit Cards | And much more... |
You can sell a wide range of products. The key is knowing what the people in a given location will want to buy from a vending machine. According to research by Valuation Resources leaning on data from the National Automatic Merchandising Association (NAMA), here's what selling in the roughly $30 billion dollar industry: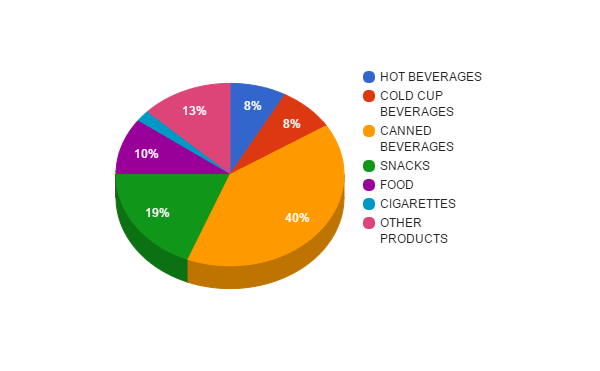 But don't feel boxed in!
If you can imagine it, there is probably a vending machine that already has it in stock.
While not the norm, there are vending machines dispensing gourmet meats and cheeses in Europe. There are vending machines that dispense gold bars. There are even vending machines that dispense cars. Don't believe me? Check it out.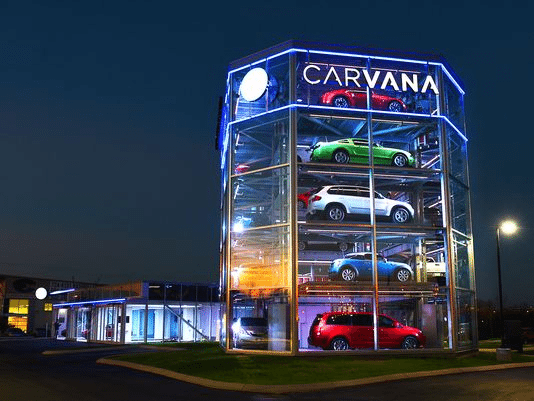 Gold bars and fast cars can wow, but most folks want candy bars and they want them now. The location of your vending machine will determine who your customer is. Make sure you're providing your customers with what they want and can afford.
What Makes a Good Location for Vending Machines?
You know the old saying, "Location! Location! Location!"
It should be the mantra for any vending machine owner. We talked to Tony Buonanno, an Account Sales Manager at Crane Merchandising System with over 30 years in the industry, and he said the biggest mistake made by people new to the vending industry is picking a location that doesn't have enough traffic.
"Each machine should sell at least $150.00 per week. If the location does not sell that much per machine, move the machines to another location. Don't just keep buying machines," Tony said, "As a rule of thumb, office locations might see $1.50 per person, per week and a blue collar workplace will see $3-$6 per person, per week."
Here's a short list of places to consider placing your vending machines.
Office Complexes

Factories

Government Buildings

Schools/Colleges

Hospitals

Health Care Facilities

Commuter Hubs

Community Centers

Hotels/Motels
There are many other perfectly suitable locations to place a vending machine. Keep in mind the size of the space you have available, whether your machine will be inside or outside, and what kind of competition your products will be facing. Another thing to keep in mind is that you'll likely have a few government regulations to abide by.
Vending Machine Regulations
Yes, even vending machines face government regulations.
Vending machine operators have certain obligations under the American with Disabilities Act (ADA).  The rule change (view here) means any vendor who has several machines at any one location has to have at least one of each type (soda, candy, snack) that is ADA compliant.This means it must provide an unobstructed front or side reach. Basically, this means there is a clear approach parallel to to the machine with a max high side reach of 48 inches and a max low side reach of 15 inches.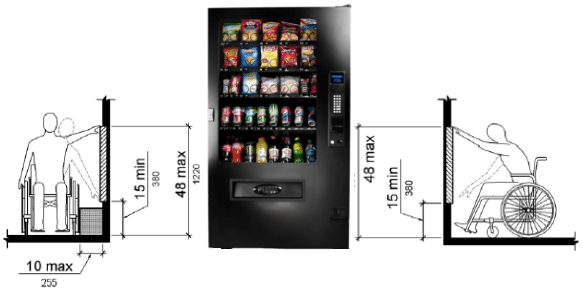 Also, you'll also want to make sure your products can be legally sold in the location you plan to sell them. For instance, cigarette vending machines are only allowed in adult-only facilities (where no person younger than 18 years of age is present, or permitted to enter, at any time)  because of FDA regulations. There may be other regulations if you're selling in a school.
Summary
You can find vending machines for sale in many different places.
Working with a manufacturer or dealer will give you access to more than just the machines. Whether you're buying new or refurbished vending machines from them you will likely be able to find warranty, financing, and shipping options that a far superior to a machine you're buying off Craigslist.
If you're considering financing the purchase of one or multiple vending machines, read our ultimate guide to equipment financing first. The right financing can help you build your fleet of vending machine much more quickly.
And now, a traditional vendor's goodbye: "May your dollar bills be forever crisp."