HomePay is an all-in-one nanny payroll and tax solution ideal for household employers wanting to fully outsource their nanny payroll duties. For more than 25 years, it has handled payroll processing and tax filing for nannies, senior caregivers, housekeepers, personal assistants, and other domestic workers. And to top it off, Care.com is its parent company, so you also get access to recruiting tools for hiring household employees.
HomePay earned an overall score of 3.69 out of 5 in our evaluation of the best nanny payroll services. It got decent marks on all criteria except popularity, as it lacks user reviews on popular review sites such as Capterra and G2.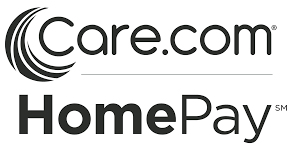 Pros
No registration and setup fees
Experts on staff for advising on compliance issues
Sets up federal and state tax accounts for new household employers
Receives all state tax notices directly and provides support for tax audits
Cons
More expensive than competitors
Year-end tax preparation costs extra
No in-house printing of paper checks
Limited integrations
Deciding Factors
Pricing:
$75 per month for one employee
$100 to include preparation of year-end taxes
Features:
Only allows direct deposit; you can't use checks of any kind or cash app deposits
Partners with Care.com to help users hire household workers
What We Recommend HomePay For
HomePay is one of our top-recommended nanny payroll services primarily because of its nanny-specific expertise and full-service pay processing features. Its reps manage the payroll process for you versus just giving you the tools and training to do it. If you're a new household employer, the provider will even set up your tax accounts—making it easier for you to get started.
Although it's less affordable than doing payroll yourself, using HomePay gives you access to payroll tax experts who stay abreast of changing regulations and can save you money in the long run—plus, it has no registration and setup fees.
In short, HomePay is best for:
Families needing help hiring household employees: HomePay's partnership with Care.com, a service many families use to find nannies and caregivers, provides you with tools to find and hire household employees. Combining it with HomePay's nanny payroll services helps streamline processes since you don't have to use separate solutions to hire and pay workers.
Household employers needing a hands-off nanny payroll solution: If you are always busy with work, HomePay can take care of your household employees' payroll for you. It handles all aspects of payroll, tax, and basic HR with ease. In case you need expert advice, its team is available through live phone, email, and chat—plus, support is unlimited. They will even represent you when dealing with tax agencies.
Household employers wanting a mobile-friendly solution: Apart from email reminders about payroll and tax schedules, HomePay has a portal where you can manage payroll on mobile. You can even change the nanny's hours and rates quickly from any device when using your HomePay account.
When HomePay Would Not Be a Good Fit
Employers needing payroll software with multiple integrations: HomePay has limited integration capabilities with other software. If you have existing third-party software you need to sync with your payroll system, we recommend Paychex, which integrates with accounting, time tracking, and other software. Read our Paychex review to find out more about it.
Employers wanting to provide employee benefits to household staff: While HomePay has an insurance partner for workers' compensation plans, it doesn't have partner brokers for other benefits options you can offer to household employees. If providing health insurance is important to you, consider SurePayroll. It comes with full-service nanny payroll and access to benefits plans—learn more in our review of SurePayroll.
HomePay vs Top Alternatives
Since Our Last Update:
We formerly listed NannyChex as one of the alternatives to HomePay. Recently, Paychex, Inc., the parent company of SurePayroll, acquired NannyChex. Thus, NannyChex became SurePayroll in May 2022. The acquisition has allowed SurePayroll to expand its expertise and services in the household employment market, offering valuable payroll and tax compliance services for household employers.
| | | | | |
| --- | --- | --- | --- | --- |
| | | | | |
| Best for | Families needing help hiring household employees | Employers looking for affordable nanny payroll and tax services | Household employers looking for full-service nanny payroll and benefits | Employers needing help meeting nanny tax requirements |
| Recurring fees start at | $75 per month | $19.99 per month | $39 per month | $165 per worker, quarterly |
| Payroll tax filing fees: | $100 for year-end taxes | None | Quarterly and year-end tax filings cost extra; call Paychex for quote | $110 per employee for year-end tax prep |
| Ease of Use (based on rubric) | 4.00 / 5 | 4.25 / 5 | 4.75 / 5 | 4.25 / 5 |
| Our Reviews | | | | |
If you've narrowed your list down to a few providers but still need help deciding which the best payroll software for you is, follow our step-by-step guide on how to choose the right payroll solution. You may also check out our guide to the best payroll software for small businesses for more options.
Homepay received a decent score for pricing and could have scored higher if it offered multiple plan options. Homepay fees include its payroll service that costs $75 per month. This covers one employee and includes pay and tax processing, direct deposits, paid time off (PTO) tracking, and quarterly tax filing and remittance. However, preparation of year-end tax reports costs extra ($100).
The provider also offers a tax service guarantee, which covers all penalties if its representative makes a tax filing mistake. It even has a "happiness guarantee" for new clients, allowing you to request a refund if its nanny payroll solution doesn't meet your expectations during your first six months.
HomePay would have gotten a perfect score if it offered workers' compensation in its plans—it offers this as an add-on. If you'd like to add workers comp, you can take advantage of HomePay's partnership with Homestaff Protect.
HomePay handles online onboarding for your new employees and files new hire reports for you. It can even apply for an employer identification number or EIN on your behalf and send it to you. An EIN is legally required for all household employers and is used to file payroll taxes for your household employees.
HomePay also monitors your staff's PTO accruals, including reimbursements. Similar to your online HomePay account, your employees can access all payroll information, like pay stubs and other payroll data, via a self-service portal.
HomePay's partnership with Care.com allows you to access online recruiting tools. While Care.com doesn't employ the workers directly, it has an extensive network to help you find and hire nannies, senior caregivers, and other household staff that you need.
Paying household employees can be challenging and stressful given the complexities of calculating salaries and handling nanny taxes. With HomePay payroll, you're assured that your nanny, caregiver, and other household workers are paid correctly, and taxes are filed accurately and on time.
HomePay got a good mark for its payroll features. However, it didn't score higher because it doesn't allow users to pay employees using checks. Also, while it files, calculates, and pays federal and state taxes, it doesn't include local taxes. Also, you need to pay extra if you want HomePay to process year-end tax reports.
HomePay handles and automates payroll processing for any pay schedule. With its mobile-friendly online payroll manager solution, you can view your employees' compensation details, modify work hours and gross wages, and preview paystubs. It also sends email notifications with reminders about upcoming payroll deadlines, including details about the gross and net salaries for the pay period and a link to your online HomePay account.
If you need assistance with payroll changes, you can contact its team of HR and payroll specialists for help. Its payroll rep will correct the payroll and even reconcile any differences in the next pay run. Once payroll has been approved and processed, HomePay pays your household employee via direct deposits. If you prefer to check payments, you have to manually prepare these because HomePay doesn't have check printing capabilities.
---
With HomePay, you don't have to worry about managing payroll taxes for your nanny and household staff. It automatically calculates, withholds, remits, and files quarterly state and federal payroll taxes. For an extra $100 fee, it also prepares year-end tax reports, including Schedule H, 1040, W-2, and W-3 forms.
Aside from payroll tax filings, HomePay helps set up your state and federal tax accounts if you're a new household employer. It even manages your tax correspondence and official notices. HomePay also provides support in case you get audited by the IRS.
---
Managing paper forms to ensure that everything is complete and readily available can be a nightmare. HomePay takes the stress out of handling payroll and tax-related documents as it provides online access to paystubs and tax records. It also generates and sends tax returns to your HomePay account, so you can view these before state and federal tax filing deadlines. Best of all, you get lifetime access to your online tax forms and pay records.
---
HomePay has a team of tax and labor law experts you can consult with (via phone) five days a week—from Mondays to Thursdays, 8 a.m. to 6 p.m., Central time, and Fridays from 8 a.m. to 5 p.m., CT. Apart from phone support, you also get unlimited assistance via chat and email.
---
While HomePay provides helpful support when it comes to calculating and filing taxes for household employers, its pricing isn't the best option, as it's quite pricey compared to other solutions. However, it gained a full point for being user-friendly and quick to master, even for non-technical users.
Easy to set up and use
Email reminders for payroll deadlines
Online access to payroll and tax forms
Advance notification of quarterly payments
Online guides and resources (tax calculator and state tax requirements)
Tax setup and audit support
Reliable HR and payroll experts
HomePay is very easy to set up and use, and its self-service portal is easy to navigate for both employers and employees. HR and payroll experts are just a phone call away, which brings comfort to household employers who do not know much about tax and labor laws. Its advanced notifications for payroll and quarterly tax payments also make it easier for users to comply earlier than the deadlines. HomePay only lost a point because it doesn't have a dedicated representative to monitor and help users.
There aren't a lot of up-to-date HomePay reviews online as of this writing. Customers who left feedback on its Care.com Homepay reviews page on Facebook said they like its efficient payroll services and helpful support team. However, a few said that it can be a bit pricey. There were also different complaints about having hidden charges and fees to employers' accounts.
How We Evaluated HomePay
To find the best nanny payroll service, we looked at pay and tax processing functionalities specific to nanny payroll. We also considered ease of use and customer support since household employers don't usually have much experience with processing payroll.
Click through the tabs below for our full evaluation criteria.
30% of Overall Score
We gave priority to those that offer unlimited payroll runs, direct deposit payments with an option to process paper checks, and tax payment and filing services, including year-end tax form submissions (W-2 and Schedule H).
20% of Overall Score
We looked at the monthly costs and setup fees, including whether pricing details are readily available on the provider's website. Preference was given to those that charge less than $50 monthly for one employee and don't have setup fees.
20% of Overall Score
Payroll service and software should be easy to access and set up and have a user-friendly interface. We gave points to those that provide a dedicated representative, employer ID and tax set-up assistance, and live phone support that resolves issues promptly.
15% of Overall Score
This criterion reflects how well we think the software works for families in particular as far as price, tax prep, and ease of use.
10% of Overall Score
We favor providers that handle onboarding and include a self-service portal that nannies can use to see payments made, edit information, and/or print forms. It is also better if the provider has workers' comp and other employee benefits options and access to experts who will advise users on compliance issues.
5% of Overall Score
We considered online user reviews from third-party sites (like G2 and Capterra) based on a 5-star scale, wherein any option with an average of 4+ stars is ideal. Also, software with 1,000 or more reviews on third-party sites is preferred.
*Percentages of overall score
Bottom Line
HomePay is a complete payroll, tax, and HR tool that caters specifically to household employers. Although pricier than some payroll providers, it's a fairly reasonably priced solution that takes the burden of processing payroll off the employer. Apart from tax payment and filing services, it coordinates with state and federal agencies and manages correspondences on your behalf. If you want a fully outsourced nanny payroll software, HomePay is a good option. Sign up for an online account today.