A good friend of mine became a millionaire after one phone call. Late one night while watching an infomercial on how to fix and flip houses, he decided to call and order the $300 kit instead of changing the channel. His wife was wasn't happy when she found out (he spent the night on the couch), but fifteen years later, they now have a house in the Hamptons and a portfolio worth millions.
While we certainly can't promise to make you a millionaire, we did the next best thing. We asked house flipping pros like HGTV's Than Merrill to share the insider strategies you need to make money flipping houses. There's a lot to learn here, but if you're serious about starting a fun, challenging, and potentially lucrative new career, we promise your time will be well spent.
We've also written a companion guide on how to finance a fix and flip project. There are a number of options available, but a short term lender like LendingHome is the most common way. You can prequalify online in just a few minutes. Doing so will give you an expected rate and term for your upcoming project.
In this guide we'll go over:
Okay. If you're ready to go, grab a cup coffee and a pad of paper. We need to start at the beginning…
The Two Skills Every House Flipping Investor Needs to Master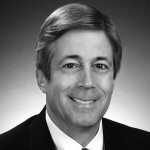 Alan Langston, Executive Director of the Arizona Real Estate Investors Association, told us the two critical skills every great real estate investor needs (if you're a realtor, or skilled in contracting or interior design, you've probably mastered at least one of them). Here they are:
The ability to accurately assess the cost of renovating a home


Since the whole point of fixing and flipping a house is to buy it, fix it, and then sell it for a profit, you need to be able to assess the costs associated with renovating a home with a fair degree of accuracy. If the AVR (after repair value) is not higher than what you paid for the house, you'll lose money. You need to find out what repairs will make you a profit.

The ability to accurately run comps to assess the market value of a home
Without MLS access, this is something every new real estate investor struggles with. Even if they had MLS access, running a Comparative Market Analysis (CMA) to get an accurate market value of a home is a skill that needs practice and knowledge to get good at. If you've been working as an agent for more than a year, you've probably been honing this skill already. That means you're one step ahead of every other non-realtor new investor in your market.
If you're not already a realtor, don't worry, we've got you covered. This article features actionable advice from real estate professionals that will help you successfully fix and flip homes without a real estate license. By the way, you'll also be in good company, many of the best house flippers working today started without a license.
Admittedly, there are a lot more skills that come into play with flipping houses. At a minimum you should be skilled at negotiating, project management, and have an in-depth understanding of your target market. Having deep pockets, a strong work ethic, and a bit of luck starting out couldn't hurt either. At the end of the day though, the two skills outlined above are the foundations for becoming a great house flipper. We'll show you how you can master both of them even without a real estate license.
Now that you know some of the skills needed to be a great house flipper, let's get started on how to do your first fix and flip.
Step 1: Finding the Right Neighborhood to Invest in
One of the most important steps to a successful flip is having in-depth knowledge of the market you want to work in. Sadly, this is also the step that many inexperienced house flippers skip. After all, the TV shows just focus on making ugly houses look better right? While this may be an important part of the process, if you want a good return on your investment, you need to know the lay of the land. Here are a few things to research:
How Much Are Homes Selling For?
This is a big one. In order to identify great deals that have the potential to be renovated and resold, you need to know the average price homes are selling for in the market. You should also be able to break this down by the types of home being sold. For example, two bedroom ranches may be a dime a dozen in your area, but three bedroom victorians may command a significant premium.
Is it a Buyer's Market or Seller's Market?
One excellent metric of how quickly homes are selling in a neighborhood is calculating the "months of supply" in the area. Months of supply is simply the number of months it would take to sell all the homes currently on the market in a specific area.
To find out the months of supply in your area, you first need to find out how many homes are currently on the market, as well as the number of homes sold each month. In order to get this information, either consult your MLS, or have an agent do it for you. Once you have the data, simply divide the number of homes currently on the market by the number sold per month. For example, if there are 20 houses on the market and 5 sell each month, there are 4 months of supply on the market.
Generally speaking, if the months of supply is lower than 6 months, it's a seller's market. If the months of supply is over 6 months, it's a buyer's market. Knowing the difference can save you a lot of money.
Keep in mind that since you'll be on the buy side and sell side in the same year, you'll probably want to try and focus on neighborhoods with less than 6 months of supply if possible. If not, your renovated home might stay on the market longer than your budget allows. Read our ultimate guide for an example of how a rehab loan will impact your fix and flip budget and timeline.
How to Get the Market Data You Need
If you're a realtor, this research is just a matter of firing up your MLS and plugging in home types that sold in the past year or so. You can run a report and have your data in an afternoon. If you're not a realtor, the job is going to be a bit more involved. There is one pretty sneaky shortcut though. Work with a buyer's agent for your first few deals. After all, they have MLS access, market knowledge, and won't cost you a dime.
There are other places to find comps for non-realtors. Websites like CurbBook.com sell access to pricing on sold homes, or you can check sites like Redfin or Zillow for recent sales. The only problem is that this information will not be as detailed as an MLS. If you truly want to go solo and don't want to rely on a buyer's agent, you could always get your real estate license and hang it at a brokerage with MLS access.
Find Market Trends That Will Affect Home Prices
Once you have a firm grasp on pricing in your local market, you need to dig down a little deeper and figure out where prices are going to be next year, and the year after that. In order to find market trends, you need to read local newspapers, blogs, and national press.
For example, maybe there's a new hospital being built in a nearby area which will employ huge numbers of people. That may mean rental prices in the neighborhood are going up, which means that multi-family prices are going up as well. Or, there could be a demographic shift happening in the neighborhood, or in a nearby neighborhood that will lead to higher prices. Is it a former working class neighborhood that's gentrifying? Knowing the market in your neighborhood and in a few surrounding neighborhoods will help you identify deals worth pursuing.
Investor Than Merrill, star of A&E's "Flip this House and CEO/Founder of FortuneBuilders" agrees,
"You also need to be mindful of the bigger picture. Taxes, school systems, employment and convenience play a major factor for end buyers. This would mean buying in a town with low taxes or increased employment opportunities. If buyers are moving out of your area, demand will eventually decrease and sooner or later this will end up being reflected in your sales price. There is nothing wrong with making a small profit, but if you have to dedicate a large amount of your time and funds for the next four months, it may not be worth it for you."
Low Income Neighborhoods Can be Challenging for Beginners
For a start, the math may not always be what it seems. Your research may show a strong market with less than 6 months of inventory. However, this ignores the "shadow inventory" that may exist in the neighborhood. There may be a large number of REO (Real Estate Owned – i.e. a home owned by a lender once it fails to sell at a foreclosure auction) or foreclosed homes in the area. If you can, try and research the number of REO and foreclosed homes in the neighborhood. If you don't, you won't get a true picture of how many homes are available to buyers.
More importantly, a large number of foreclosed or REO homes on the market could be a sign of a declining neighborhood.
Crime could be another issue with renovating and showing a home in a bad neighborhood. Your contractor might not be comfortable leaving expensive tools and materials on the property, and may even be uncomfortable working there in the first place. When it comes time to sell, you or your realtor may have a hard time finding qualified buyers.
Nicer Neighborhoods Can be More Investor Friendly
Though great deals may be a bit harder to find and competition fierce, working in nicer neighborhoods can save you a lot of stress and frustration. Eric Workman, Vice President of Marketing and Long Term Financing at Chicago-based Renovo Financial, a residential rehab lender, recommends working in nicer neighborhoods.
"The most desirable markets are those with growing populations, diverse economies, strong local investment, and a housing stock that lends itself to both short- and long-term investment opportunities. And when choosing an area within any market, house-flippers should focus on those with a good school district, access to transportation, and employment opportunities."
Another strategy, which is also more economical, would be to find neighborhoods that are on the outskirts of nicer neighborhoods. A house on an unattractive block in a great school district might do better than house on a nice block in a mediocre school district.
Step 2: The Hunt – How to Find Houses to Fix and Flip
While there is no one best way to find houses to fix and flip, investors generally agree that referrals, driving through neighborhoods you want to work in, the MLS, and advertising are all great ways to find houses to flip.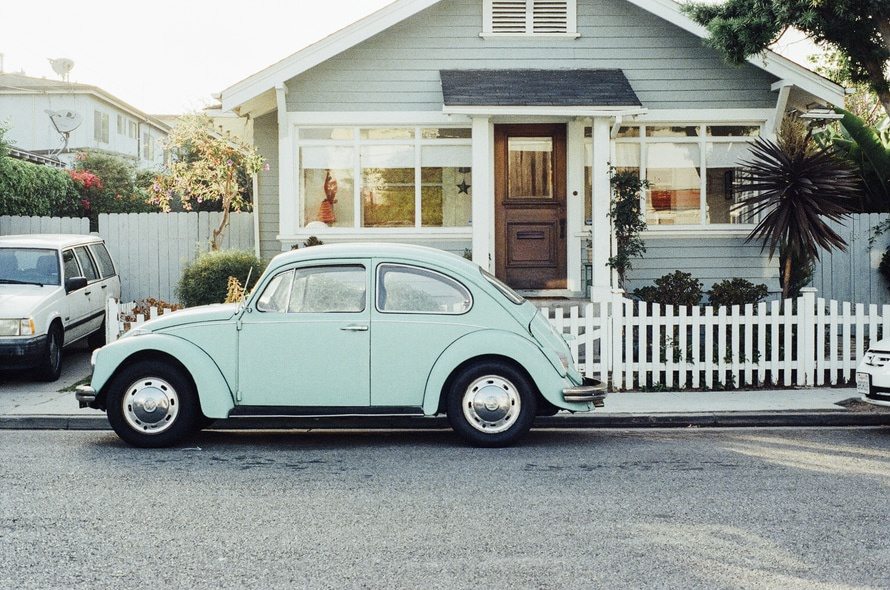 Driving for Dollars
One way to find properties to flip is to drive, bike, or walk through a neighborhood you'd like to work in and look for poorly kept or vacant looking homes. If you get in touch with the owner, you may find they are behind in their mortgage payments, or just ready to move.
Investor, broker and attorney Bruce Ailion has found many great deals this way,
"Some of my best acquisitions have been located when I am wondering around. I'll see something, follow up on it, and solve the seller's problem by getting them out of the property."
Getting Referrals
Another way Bruce finds deals is by networking with other brokers.
"I find properties by networking with brokers. I am known to pay cash, close on time, and not leave everyone feeling beaten up at the closing."
Here's why this works. Brokers, contractors, or other real estate professionals may not have the time, resources, or connections to flip a home profitably. Instead, they may just send the listing on to someone they trust as a favor or for a small finder's fee.
Fort Worth Real Estate Investor Emily Cortright also votes for referrals as the best source to find homes to fix and flip:
"My favorite strategy for finding homes with great ROI is by word-of-mouth referrals from people you know and network with. We've spent thousands of dollars sending "Yellow Letters" (common investor mail marketing pieces) to homeowners with the anticipation of finding the few that are willing to sell their home off the MLS and at a discount. A few deals have come from our direct marketing efforts, but after tracking the lead sources of the homes we've purchased, we've come across the standard 80/20 rule (Pareto's Principle).

We found that 20% of our deals were coming from 80% of our spending and efforts (I printed/stuffed/stamped 1,500 letters/month), and 80% of our deals were coming from 20% of our efforts (time involved in networking, meeting new Realtor's at my brokerage, and telling others that I'm an investor). Networking and word-of-mouth referrals are essentially free, but they are unpredictable in volume, which makes it difficult to rely solely on them for growing a business."
The MLS
Believe it or not, one of the most common places investors find fix and flip deals is on their local MLS (multiple listing service). The key is to look for homes that are listed wrong, in poor condition, or have a small number of bedrooms vs square footage. E.g. a 3000 square foot 2 bedroom home can more than likely be converted into a three bedroom home which should get you a much higher selling price.
Here are some of the mistakes real estate investor and personal finance writer Eric Bowlin has found on the MLS:
"I've found a multi-family property that was listed as a "business opportunity," a single family home with an in-law apartment listed as a multi-family, and most incredibly, 7 duplexes (14 units!!) listed as 7 units."
Advertising (Guerrilla and Otherwise)
Outside of the MLS, you can also use advertising to find houses to fix and flip. Since you're looking for undervalued homes, this can be an uphill battle. That said, plenty of house flipping pros use advertising to find houses to work with. Here are a couple of popular ways investors advertise.
Bandit Signs
If you've ever driven through a town plastered with "WE BUY HOUSES ALL CASH" signs, chances are it was a neighborhood that is very attractive to house flippers. Known in the industry as bandit signs, their goal is to find anxious sellers who are underwater or otherwise desperate to sell their homes. Let's face it, people who call a phone number listed on a telephone poll to sell their home are probably not in the best financial position.
Direct Mail – Yellow Letters
Direct mail is another way to reach homeowners who may be ready to sell for a discount. The most popular form of direct mail investors send are called Yellow letters. Yellow letters are often handwritten (or printed to look handwritten) letters that investors send to or leave on the door of a home that looks distressed. They're basically a variation of the "we buy homes all cash" pitch, but one that strives to be more personal.
The name of the game here is quick and dirty instead of slick and professional. People who are about to go into foreclosure or are just desperate to sell want to sell quickly. For many people slick and professional = slow and expensive. Think about someone trying to sell their TV to pay their rent. Would they bring it to Best Buy or just throw up an ad on craigslist?
Step 3: Assessing the Home (and the deal)
Once you find a listing that looks like it may have potential for fix and flip, the next step is to set up a showing and kick the tires in person. If possible, bring your contractor along with you. Here's what you should be looking for.
Do the Math…Then Do it Again
The first step in making sure your math works is to determine your ARV (After Repair Value). In order to determine your ARV, you or your realtor need to go back to your MLS and find recently sold homes that are similar in size and condition to your home once you complete your planned renovations.
Always Remember the 70% Rule…
The goal of any house flipping project is to sell the house for a price that is not only higher than the purchase price, but higher than the purchase price plus renovation costs, carrying costs, contractor costs, and other fees.
In order to get there, successful flippers use the 70% rule. Generally speaking, they try to only pay 70% of the ARV (After Repair Value – how much the house is worth after repairs are made) minus repair costs. Let's check out an example.
Let's say we determine that a house we're interested in flipping has an ARV of $250,000, and our contractor tells us it needs $25,000 worth of work. First we multiply the ARV by .70 to get 70% of ARV, so $250,000 x .70= $175,000. Next we deduct our renovation costs which leaves us with $150,000. That means in order to make a comfortable profit on this deal the most we should offer for the house is $150,000.
Using that same $150,000 home as our example, for simplicity's sake, let's say we borrowed $150,000 from a hard money lender at 12% interest. Here are some of the potential expenses we're up against. Please note all numbers are (generous) approximations.
Price paid for the home – $150,000

Closing costs when buying – Varies between 0 and 3% of the sales price

Renovation costs – $25,000

Realtor Commission to sell home – Varies between zero and $15,000

Closing costs when selling – Around 3% of sales price

Loan origination fee – $4500
Let's also assume it will take us 6 months from closing on the purchase to closing on the sale. That means for those six months we will need to also pay the expenses of owning the home. These are called holding costs or carrying costs.
Rooms for Improvement – Repairs that Can Make You Money Flipping Houses
While houses with hardwood floors and great light are definitely attractive to buyers, try not to focus on the current aesthetics of the house when you're seeing it in person. Instead, you should be looking for potential room for improvement. A Victorian that needs $50,000 in electrical work is probably going to make you less money than a bungalow that only needs new windows and new tile. house flipping pro Than Merrill shared with us his top three renovations that have a great ROI: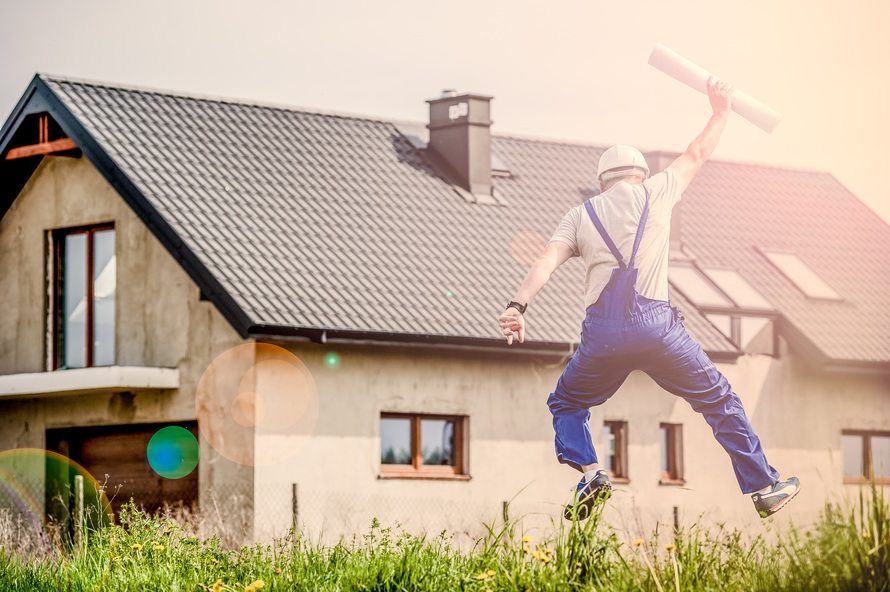 Than Merrill's Top Three Renovation Ideas to Maximize ROI
1. Steel Entry Door
Nothing has proven to be a better return on investment in recent history than a front door replacement. In fact, steel entry doors have been known to return approximately 101.8 percent of their initial investment upon resale. That means people are actually getting more back than they spent on the door itself when the time comes to sell.
Of particular interest, however, may be the added benefit of curb appeal. While front doors do add value to a home, they simultaneously make it more attractive from a buyer's perspective – an invaluable addition to any remodel.
2. Replacement Windows
Window replacement projects have withstood the test of time, and still account for one of the highest ROIs on a remodel. It has been estimated that mid-range vinyl window replacements can return as much as 77.5 percent of their initial cost at resale. Wooden window replacements, however, have a slightly higher ROI, at 78.8 percent.
For what it is worth, new windows may be the most efficient use of your rehabbing budget. Their return is three-fold: They simultaneously increase curb appeal, value, and efficiency. There may be no other remodeling project that accomplishes so many things. The resulting curb appeal and value are a given, but the right windows can also reduce a home's carbon footprint for years to come. Both heating and cooling costs can be significantly lowered with insulated windows that regulate heat exchange.
3. Kitchen Updates
The kitchen is the most important room in a home. It just so happens that kitchen updates coincide with relatively high ROI rates. They are certainly worth putting money into.
On average, it costs $19,226 to update a kitchen. The average return on investment, however, is 79.3 percent. The real benefit of a kitchen update lies in its ability to attract potential buyers. There is perhaps nothing else that can sell a home faster than its kitchen. Make sure yours is on par with its competition – if not just a little better.
Here are a few more renovations that other investors we spoke with swear by:
Refinishing Floors –

Hardwood floors are very popular these days, so refinishing old floors hidden by carpet or linoleum can have a huge impact on how buyers perceive the home.

Tilework –

Replacing dated tile in kitchens and bathrooms is a cost effective and relatively easy repair that can greatly improve the look of a home

Adding a bedroom –

While this may take a bit more work and will likely need permits, adding a third bedroom to a two bedroom home can yield a huge ROI.

Opening up enclosed kitchens, dining rooms, and mudrooms –

Most home buyers today prefer open plan homes. Not only does it make the home look larger, it can bring light into formerly dark rooms.

Finishing Basements –

While many cities won't allow a basement to legally be called a bedroom, buyers will still be attracted to additional square footage that they can use for a home office, guest room, den etc.

Renovating Bathrooms and Kitchens–

In addition to tiling, replacing bath fixtures and kitchen appliances can also have a great ROI.
Know When to Walk Away, Know When to Run
After you've found a home that has decent renovation potential, the next step is to dig a little deeper and look for more expensive repairs that the house may need. You can do an initial inspection yourself, but if you're interested in moving forward, you need to call in a professional home inspector.
Welmoed Sisson, a licensed home inspector from Maryland shared her top 4 red flags that investors can usually find out on their own. If you aren't sure, you should call a licensed home inspector. A few hundred dollars for an inspection that can potentially save your entire deal is always a worthwhile investment.
Welmoed's Top Four Deal Killers:

Big foundation cracks, especially horizontal cracks in masonry block walls. These can mean a repair bill of anywhere from a few thousand dollars for a small crack to tens of thousands for excavation, stabilization and reconstruction.

Damaged chimneys. Any type of chimney repair is going to be costly simply because the risk of doing it wrong could lead to disaster. Also, it usually requires big equipment like lifts or cranes, which adds to the cost. Some chimney repairs are minor surface fixes, but if the entire structure is separating from the house and leaning, it may need to be completely rebuilt.

Old electrical wiring. Any house with a fuse box is woefully in need of an upgrade. It will probably not have any modern wiring that can support today's power needs. If a house has an accessible attic and an unfinished basement, rewiring may not be horrendously expensive, but it will still run at least $5K once you factor in the new panel, new receptacles and new switches. It all adds up.

Buried oil tanks. More common in the New England area, these tanks have become a major environmental headache. Many buyers are skittish about having one, even if it has been properly abandoned in place. And if it's leaking, removal becomes a hazardous waste disposal issue and costs can skyrocket into tens of thousands of dollars for extensively contaminated soil.
While a major repair like replacing a roof or leveling floors still might be profitable, it's not something most investors would recommend for beginners. That said, if your inspector and contractor are top notch, and the deal really is that good, it's not something you should rule out entirely.
Step 4: Renovating the Home – How to Manage Contractors
Okay, now you've closed on your house flipping project, hired a contractor, and decided on what work will have the best ROI for your project. The only thing left to do now is sit back and let your contractors work their magic. Right? Not so fast. You need to make sure work is getting done on time, and to your satisfaction. Here's quick primer on working with contractors. Proceed to Step 6 to learn about how to find and vet contractors.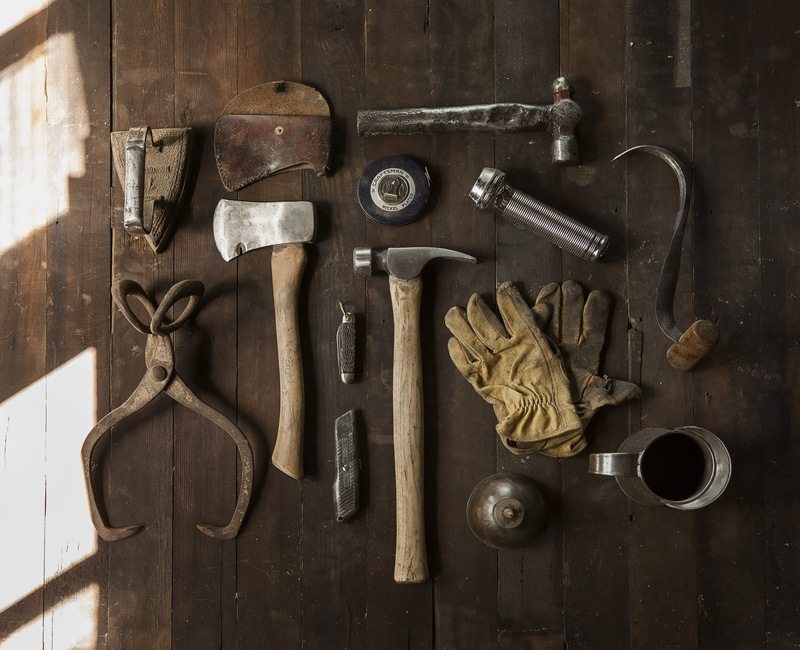 Checking in
While being a constant presence on the job can be distracting, you should have your contractor update you once a week or so. You should also check in on a regular basis to make sure work is getting done according to your criteria and schedule.
Chipping in
If you plan on doing some of the cosmetic work like painting yourself, make sure to work this out with your contractor beforehand. This way you can make sure to not interrupt his or her work.
Are Home Depot Runs Worth it?
If you're anything like me, a trip to Home Depot is a lot like a trip to a candy store. There is no replacement for checking out materials you plan to put into your project in person. What if that slate tile that looked great on the home depot website looks awful in person? What if there's a scratch and dent floor model vanity for half price? Sourcing materials in person is crucial for beginners.
However, once you know what you want your contractor to use, there is very little benefit to making home depot runs for them. The main reason is that at this point, your time and skills would be much better utilized hunting for your next deal. Also, unless you're doing structural work, chances are most of the materials you'll need can be picked up or delivered in an hour or two. Finally, if you've never lifted a piece of sheetrock before, your back is not going to be happy with you the morning after loading 20 pieces into a truck.
Once you have a few flips under your belt and know what materials look great and have a good ROI, you can just put together a list for your contractor.
How to Pay Your Contractors
Generally speaking, it makes more sense to pay your contractors based on work milestones rather than weekly. For example, you might agree to pay your contractor an initial deposit, then another payment when the floors are in, then a final payment when the kitchen is finished.
Over at HouseflippingHQ, house flipping expert Justin Williams doesn't mince words when recommending paying by milestones.
"Some investors pay their contractors weekly but for the most part I think it is best to pay them based on what they have completed. The last thing you want is to pay your contractor all the money and not have the job completed! Good luck getting it done! "
Step 5: Selling the Home – Payday!
Selling our newly renovated home is exactly like selling any other home. The only difference is that time is money. The longer you have the home on the market, the more carrying costs you pay, which means a lower profit.
Evan Harris, co-founder of SD Equity Partners had this advice for selling renovated homes while paying carrying costs:
"The best piece of advice I can provide for new house flippers is to take the first or second offer you receive on each project. Time is a killer in this game and if you receive an offer that puts you in the black (makes a profit), take it and move on."
Even if your profit isn't life changing the first or second time around, you'll get better over time with picking properties, assessing renovation costs, and selling quickly at a profit.
Should You Hire a Realtor to Sell Your Fix and Flip Project?
The debate among house flipping pros who aren't realtors themselves on whether or not to use a realtor is a fierce one. On the one hand, you're going to have to pay them, which will take a sizeable bite out of your profits. On the other hand, they will be able to market your home to their network of buyers as well as to the entire realtor community on the MLS. Let's look at the math to see what the net-net is here.
Hiring a Realtor – Advantages
Hiring a realtor will provide you with two main advantages.
They will put your house on the MLS and market it to their own buyer clients and other realtors

They will handle all marketing, showings, negotiations, and close the transaction.
Having your house listed on the MLS gives you a huge advantage over selling on your own. Once listed, buyers agents will have an incentive to show the house to their clients. Since many buyers are only looking with their agents (after all they aren't paying them a dime for their services) and some even have exclusive agreements to ONLY work with one agent, this means you'll get more buyers through your house. More importantly, since buyer's agents generally only work with qualified buyers, that means more qualified buyers considering your house.
Hiring a Realtor – Disadvantages
The only downside to hiring a realtor is that it's going to cut into your profits. Though many sellers agents can and do discount their commission, the standard is still 6% of the sales price plus closing costs. You might be able to negotiate that down to 4 or 5%, but that's still a significant amount of money if your profit margin is already thin.
Making the Math Work
Of course any realtor worth their salt will tell you that you can easily make the same, if not more profit by hiring them. After all, if you were selling on your own you probably wouldn't turn down an offer from a buyer's agent even if it meant paying them 3% of the deal right? Well, if you're going to pay that anyway, your seller's agent only needs to get you 3% more for your house for their services to be essentially free.
Cutting out the Middleman
Another way to avoid paying a seller's agent is to take the classes and becomes a licensed real estate agent. You'll have to associate with a local real estate brokerage, but the skills you learn and the connections you'll make can only help your career in fixing and flipping houses.
If you want to learn more about the (sometimes confusing) path to becoming a real estate agent, check out our guide to getting your real estate license here.
Step 6: How to Assemble Your Dream Team
While you will more than likely end up working with dozens of contractors, title companies, appraisers, inspectors, or lawyers in your career flipping houses, forging strong relationships early on can be a huge help.
Even if you don't have a project lined up, offering to buy a general contractor a beer in exchange for picking their brain can help educate you on the process.
The Contractor
While you may end up working with dozens of contractors in your career flipping and fixing houses, finding one great general contractor that's affordable, sticks to deadlines, and is easy to work with can be your smartest move.
At the end of the day, you only need three things from your contractor:
You need to be able to trust them

They need to do good work

Their fees need to work with your budget
Also remember that you will more than likely need several contractors for different jobs. A skilled plumber, a skilled electrician, a skilled skim coating contactor, and a skilled general contractor may all be needed depending on the size and scope of the deal.
If you've ever had work done on your own home, you probably know that finding great, affordable contractors can be harder than finding the abominable snowman. The mediocre contractors can be cheap (or not) but might not be able to get the job done to your satisfaction. The really great contractors are expensive and very busy. Ideally, you want to find a happy medium.
Here's some tips and tricks to make the process easier:
How to Find the Right Contractor for the Job
Real estate investor and personal finance writer Eric Bowlin told us the best way for new investors to find good contractors is to ask other investors or real estate agents for referrals. Once you finish a few projects and build trust with your contractors, you can then ask them for referrals to other good contractors.
"When I did my first flip, I chose contractors by getting referrals from other investors. I ask each tradesman for referrals to the people they like to work with. For example, I ask the electrician for a good plumber. They tend to work many projects with different contractors and can usually point you toward the best ones."
BiggerPockets forums are a great place to find fellow like minded investors. You can also look for meetups that focus on flipping houses, or Facebook groups in your area.
You also can (and should) always be on the lookout for a great contractor to work with. Holly McKhann, a Southern California investor who has successfully flipped over 200 properties, told us that networking is the best way to find great contractors.
"We've gotten contractors by looking for trucks on the street belonging to contractors in the neighborhood where we're flipping. We met one of our contractors at a glass shop while waiting for an order. Just talk to people and ask them who they know who might be of help to you."
Are They any Good? How to Vet a Contractor
Not properly vetting your contractor can be a (very) expensive mistake. At the very least, you need to make sure they hold a current contractor's license, and don't have numerous bad reviews on Yelp, Angie's List, or the Better Business Bureau. Once you know they don't have bad reviews, hire them for a small job before hiring them for a big job. If they finish the small job on time and within your budget, then try them out with larger jobs.
I'm Pretty Handy, Should I Do the Work Myself?
Unless you are very confident in your home renovation skills, most investors we spoke with told us completing the renovations yourself is rarely a good idea.
Nicholas Baur, Missouri-based home investor and real estate broker didn't mince words when asked this question:
"I always recommend hiring a contractor. 100% of the time. No exceptions. DO NOT DO THE WORK YOURSELF. If you are doing the work yourself it's because you are too thin on your margins. AND it slows you down in finding your next deal. That said… sometimes I'll help out with demo, like swing a hammer for 10 minutes or kick a wall. It's kind of therapeutic and kind of fun, but then I quit and go back to the office. Honestly, the highest paying skill set of a real estate investors is FINDING THE NEXT DEAL, not hanging drywall."
That said, if you are confident in your skills, there are plenty of small renovation jobs that don't require work permits. Tiling, painting, cleaning, removing carpets, or refinishing floors can all have a significant impact on ARV and are things you may be able to do yourself. You just need to decide if your time is better spent trying to find the next deal rather than sanding floors.
The Home Inspector
After you find a great contractor, you're going to need a great home inspector. After all, finding out the foundation of your project is faulty after closing on a home could very well end your career as an investor and cost you a lot of money.
Like with all the other professionals we talked about, getting a referral from other investors, or a trusted real estate agent, is the best way to find a good home inspector. Once you've found someone you like, here's how to vet them.
Are They any Good? How to Vet a Home Inspector
First and foremost, you want to work with an inspector who is a member of one of the three professional associations for home inspectors, ASHI, NAHI, or InterNACHI. Membership doesn't guarantee they'll be highly skilled or even honest, but it does mean they at least take their career seriously. Once you've found someone who belongs to a professional association, check for online reviews on Yelp, Angie's List, and the Better Business Bureau. If they have good reviews, you can ask for a sample home inspection report to see how detailed they are.
The Realtor
Finding a great realtor is never easy, but finding one who understands the needs of investors can be especially difficult. Luckily, the strategy for finding someone to work with is the same for investors as it is for consumers. Get a referral!
While skills can be important, at the end of the day what you really need from a realtor is their MLS access. It would be great to find someone who really knows the market, understands how REO and foreclosures work etc. but you can get away without it.
Just make sure to communicate exactly what you're looking for to your realtor. "Find me a great deal" isn't going to cut it. "Find me a 3 bedroom 2 bathroom in XYZ school district for less than $107 a square foot" is.
If you're already a realtor, you already have MLS access covered, but you may want to reach out to a more senior agent in your firm who has experience flipping houses. Most will be happy to provide referrals for lenders, home inspectors, lawyers etc.
Are They any Good? How to Vet a Realtor
While your cousin Frank's best friend from high school may be a great real estate agent, you should still vet them if you want them to do a great job for you. At a minimum, I would want to know which brokerage they work for, how long they've been a realtor, and if they've worked with investors before. If you're thinking of working with REOs (Real Estate Owned properties) or foreclosures, I would look for an agent with either CDPE or SFR certifications.
The Lender
While you will more than likely end up working with numerous lenders over the course of your career flipping houses, exploring your options before you get started can be a huge help. For more information on vetting the different kinds of lenders available for house flipping projects, click here.
Title and Escrow Companies and Attorneys
You may not need a title and escrow company or lawyer right away, but it couldn't hurt to put feelers out before you really need one. Since vetting a lawyer or title and escrow professional is a bit trickier than vetting a realtor or contractor, you should always try and get referrals from seasoned professionals.
According to house flipping pro Elizabeth Colegrove, one of the easiest ways to find a team to work with is to first find a realtor you trust, then just use theirs.
"I find one AMAZING person in my team (in my case realtor). From there I use their contacts to find a contractor, mortgage broker, lawyer, title company, contractor, inspector, movers, landscaper, ac vendor, etc. By using my key person's team, I'm able to streamline things. Over time I find my favorites and build my team.."
Step 7: Show Me the Money – How to Pay for Homes to Fix and Flip
Figuring out how to pay for homes that you're interested in flipping can be a challenge for beginners. After all, many conventional lenders won't lend on houses in poor condition, or to investors who can't show reliable independent income or high net worth. Luckily, there are a lot of other options available. Here are some of the most popular.
Hard Money Lenders
Best for: Beginners or borrowers with bad credit

Hard money lenders are simply small groups of investors who lend money to house flippers. The reason hard money lenders are preferred by many house flippers is that they generally care more about the ARV (after renovation value) of the home than the experience or financial qualifications of the borrower. This also makes them an excellent resource when buying foreclosed homes, whether to plan to flip them or rent them.
After extensive research, we chose LendingHome as the best hard money lender for fix and flip projects. They provide 12-month loans with interest rates starting at 7% and approval taking 15 days or less.
Private Money Lenders
Best for: Beginners or borrowers with bad credit
Private money lenders are very similar to hard money lenders. The primary difference is that they are generally made up of smaller groups of investors, sometimes just one individual. Since there are literally thousands of private money lenders, we recommend new investors get a referral from a house flipping pro.
Conventional Bank Loans
Best for: Experienced investors
Another option to get financing for your flip is through a conventional mortgage loan from a bank. Again though, since most banks won't lend on homes in poor condition, this can be very tricky for beginners without substantial assets or experience flipping houses.
Real Estate Crowdfunding Loans
Best for: Experienced investors who need money quickly
A relatively new option, real estate crowdfunding takes advantage of the power of large pools of investors. The best part of real estate crowdfunding lenders is that you can get money very quickly. While a typical hard money or private lender may take 2 or 3 weeks to close, crowdfunding lenders can get you money in two or three days. Crowdfunding lenders are generally good options for investors with a few successful flips under their belt.
Since competition in the real estate crowdfunding space is heating up fast, there are now dozens of options available. RealtyShares. RealtyShares boasts 16,000 investors on their platform and have closed more than $900 million in deals since opening for business. Patch of Land, CrowdStreet, and RealtyMogul are other options to consider.
Before you have a few successful flips under your belt though, attracting investors on crowdfunding platforms may be an uphill battle. This is why we recommend beginners try a hard money lender like LendingHome first.
How Fix and Flip Loans Work
Now that you know a few of the options available for financing your house flipping project, here's a quick overview of how these loans work.
How to get approved – In order to get a loan for a fix and flip project, you will need to fill out a loan application and present an overview of the deal to the bank who will have an appraiser come and assess the condition and ARV of the home.
How much you can borrow – Most lenders will offer between 65% and 80% of After Repair Value (ARV) of the home. For example, if you're looking at homes with an ARV of $200,000, you're likely to only get a loan for around $140,000. Some lenders only lend based on Loan to Value (LTV) which is the current value of the home. That means on a house with a $100,000 purchase price, they will only lend $70-80,000. Generally speaking, loans based on ARV are for more extensive renovation jobs while loans for LTV are for houses that don't need a lot of work.
Loan Terms – Fix and flip lenders generally loan for short periods of one to twelve months. This is because house flippers generally buy, renovate, and sell a home in under one year.
Interest rates and fees – For most fix and flip lending sources, interest rates can range from 8-16% depending on your credit score, assets, income, and ARV of the home. You will also need to pay roughly 1-5% of the value of the home to the lender at closing.
For more information on the world of fix and flip loans, check out our in-depth guide here.
What to Look for in a Lender
When you're trying to vet lenders, you should keep three things in mind; what their interest rates and fees are, how long they lend money for, and how quickly they can get you that money.
Here's LendingHome CEO and Co-Founder Matt Humphrey's take on vetting a lender for a fix and flip project:
"A good rule of thumb for vetting online lenders is to look for ones that close within 15 days, provide a loan to value of between 80 and 90 percent of the purchase price, offer rates starting at 7%, and have a proven track record of success scaling their operation."
The Bottom Line
If you take the time to learn your local market and build relationships with professionals, flipping houses can be a very lucrative career. When you're first starting out, try and focus on decent neighborhoods and deals where you can get at least 30% more for a renovated home than you paid.