13 Tips on How to Make Money Flipping Houses
To become successful in flipping houses, start with a strong business plan. Investors making money flipping houses know how to research properties and real estate markets, make and stick to a budget, and make risky decisions about financing, renovations, and hiring professionals. While this is a challenging career, it is also lucrative if you have the knowledge, preparation, and tricks to be successful. Read along for the top 13 tips to learn how to make money flipping houses.
1. Create a Strong Business Plan
The most critical way to make money flipping houses is by starting with a strong business plan. Your house flipping business plan should clearly define your mission, short-term and long-term goals, funding details, and expected return on investment (ROI). This will help you progress toward your long-term goals with every project and stay consistently profitable.
While creating a strong plan for your flipping business, you should also be preparing your network, finances, and schedule for your upcoming projects. This includes:
Interviewing contractors, real estate attorneys, accountants, real estate agents, and architects, if necessary
Securing your funding sources
Getting educated about the process, timeline, and costs for permits in the county or city where you are planning to flip
2. Know the Risks & Be Prepared for the Unexpected
Planning for each fix-and-flip project is just as important as planning for your business as a whole. One of the most important tips for flipping houses is to understand all the potential risk factors and be prepared for unexpected costs and events. By understanding the risks involved with investing in real estate, you can have a concrete plan to deal with possible problems and handle rough times before they happen.
Successful real estate investors understand the risk factors and know how to eliminate or mitigate them effectively. No matter how meticulously you craft your budget and your expected expenses, chances are always high that additional problems and expenses will come up. Instead of being caught off guard and potentially ruining your return on investment (ROI), it's much better to include a buffer for contingency expenses in every house flipping budget.
There are also many other risk factors when flipping houses, even when your expenses stay within the budget. Things like the state of the real estate market, economy, and financing regulations are out of your control and will significantly affect your project's outcome. To prepare for these risks, it's important to evaluate multiple options for generating income on the property during the planning stage.
For example, consider running a rental market analysis (RMA) and learning about the rules of refinancing when evaluating potential investments. If the worst happens and you're forced to keep the house, will you still be able to generate a positive cash flow? If so, then the property is a wise choice. It's also helpful to use a house flipping calculator to include all the important factors, like closing costs and carrying costs when estimating the potential ROI.
3. Find the Right Neighborhood & Local Market
Another tip for learning how to make money flipping houses is evaluating and selecting the right locations. You can fix a home, but you can't fix a neighborhood or change the local real estate market. Understanding the local real estate market will help you in a few ways. You'll know what types of upgrades to make and the prices that buyers are willing to pay, and there will be plenty of buyers waiting to buy your finished product.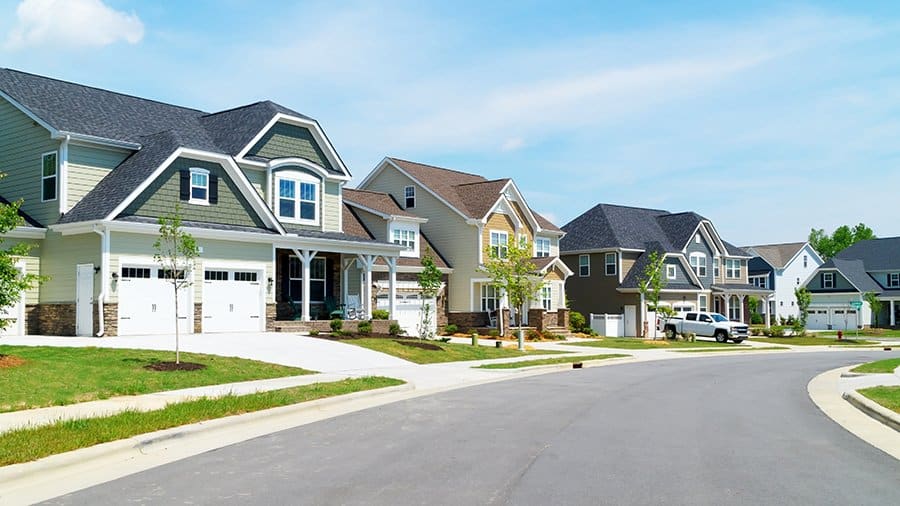 In general, the best cities to flip houses are those with growing populations, diverse economies, strong local investment, and a housing stock that lends itself to both short- and long-term investment opportunities. Here are a few factors you should evaluate to find the right neighborhood:
Average sale price of homes: Consider running a comparative market analysis (CMA) to compare multiple properties and determine how much similar homes are selling for.
Months of supply: This means calculating the number of months it would take to sell all the homes currently on the market in a specific area, which shows how quickly homes are selling in the neighborhood.
Real estate market trends and statistics: Consider how the real estate market is expected to change over the next few years, and factor in the local pricing and growth potential of the neighborhood.
Crime rates: An area with high crime rates generally reflect a distressed neighborhood, which can prevent you from selling the house for the maximum value.
School systems: A good school district is a strong indicator that the area is desirable, even if the block isn't updated. A house on an unattractive block in a great school district may perform better as a flip than a nice house in a mediocre school district.
State of local businesses: Are new businesses coming to the area, or are there a large number of vacant commercial properties? Properties near amenities and active, growing businesses will sell more easily to homebuyers.
Future development plans: Research current and future plans for development in the neighborhood. If plans include widening streets or building shopping centers, the area most likely has a bright future.
Permitting times and requirements: Permit timelines and processes can vary among different markets, and permit issues can delay projects by months if they aren't handled properly. Researching the real estate market and local laws related to construction ahead of time can help mitigate these types of problems.
When looking for potential properties to flip, be mindful of the big picture of a neighborhood market, like taxes, school systems, employment rates, and convenience, which play a major factor for end buyers. Look for houses in a strong area that you can get for a much lower price than comparable, prettier houses in the neighborhood.
In fact, one of the best house flipping tips is to look for an up-and-coming neighborhood and buy the property in most need of updates. Finding a location that is just starting to be developed can help you maximize profits. Prices may still be low, but the growth in the area may help you sell for a higher price after renovations are complete.
Use a real estate investing marketplace like Roofstock to find properties in markets like these more easily. Every listing includes detailed property information as well as market, neighborhood, and school ratings. Sign up for Roofstock for free today.
4. Find the Right Property to Flip
Once you have identified a strong neighborhood, search for houses within that market. There are a variety of ways to find candidates for your next flip, and no individual strategy guarantees your success. However, investors generally agree that the most effective strategies for finding fix-and-flip properties include:
Referrals and networking: Word-of-mouth referrals from homeowners, brokers, and contractors are often a reliable source for highly profitable deals.
Drive for dollars: "Driving for dollars" is a term real estate investors use to describe exploring potential neighborhoods and searching for distressed houses. Many wholesalers and flippers use this strategy to connect directly with homeowners and potentially get a great deal on a property.
Multiple Listing Service (MLS): The MLS is a common place for agents and investors to look for real estate listings. Look for homes that are listed incorrectly, in poor condition, or have been listed on the market for a significant period of time.
Advertising: When you have a specific market in mind, you can create targeted advertisements to reach distressed homeowners who may be willing to sell their house for a good price. These ads can be online or in print.
Real estate signs: If you've seen signs that say "WE BUY HOUSES," you may have been in a profitable area for house flippers. Known in the industry as bandit signs, these often appeal to motivated homeowners who need to sell their homes fast.
Direct mail: When you find potential flip homes, sending mail to the owners is a great way to find potential properties that aren't listed on the MLS. For example, yellow letters are a popular direct mail strategy for investors and include delivering handwritten or printed letters to the door of distressed houses.
If you're ready to start building brand awareness,VistaPrint is a tool that allows you to easily create customized print materials. Whether you want to create signs, postcards, flyers, presentation folders, or products like T-shirts, notebooks, or labels, VistaPrint can help you design, print, and even deliver them. Learn more about how VistaPrint can help you find more properties.
5. Assess the Property & the Deal
Once you find a listing that looks like it may have the potential for a fix and flip, the next tip for flipping houses is to visit the listing and evaluate the cost of flipping the house. Bring a contractor with you to make notes of visible work needed and potential costs. During your visit, start making the following assessments:
Calculate the potential after repair value (ARV), which is equal to the property price plus renovation costs
Estimate the total cost of purchase and expenses
Get a professional home inspection
The goal of every fix-and-flip project is to sell the house for a profit, which means the income should surpass the total costs, including renovation costs, closing costs, and carrying costs (property taxes, utilities, insurance, and interest). To make money flipping houses, many successful investors use the 70% rule when assessing properties. This means that investors should buy a property for no more than 70% of the ARV.
Example: You may be assessing a single-family house with an ARV of $250,000. Start by calculating 70% of the ARV:
$250,000 x .7 = $175,000
Then, subtract all purchase costs from the 70% to get your highest purchase price. If the total expenses (for closing, loan origination, selling the property, etc.) are $30,000, the calculation will look like this:
$175,000 – $30,000 = $145,000
Based on the 70% rule, the house flipper would offer a maximum of $145,000 for the house. Of course, this calculation is a general rule of thumb, and its accuracy depends on your estimations of all expenses and the ARV.
For further information on how to estimate a property's ARV, search for active listings and recently sold homes on Zillow. There are extensive search filters to help you find properties that are most comparable in size, location, and even by feature. Zillow is a key tool for every home flipper, so sign up with Zillow for free today.
6. Inspect the Home Carefully & Choose Your Purchases Wisely
It's not difficult for anyone to find properties needing major renovations. Deciphering between houses that could be transformed beautifully versus houses that generate a profit is what will be the key to making money flipping houses. Focus on properties that need mostly cosmetic improvements, like a fresh coat of paint, new carpeting, refinishing hardwood floors, replacing trim, and replacing appliances. A house that needs a new roof or has structural issues will likely require too much money and time to turn a healthy profit.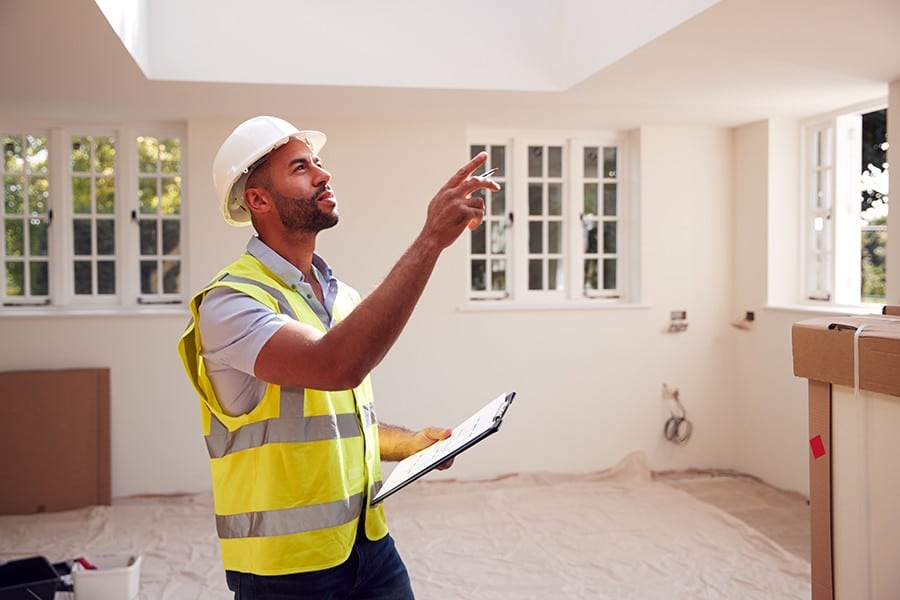 Many house flippers use borrowed money to buy properties when they are starting out. When you are on a borrowed dime, it is critical that you repay that loan before interest and penalties have a chance to mount. Remember that "time is money," and select a property that can be updated and sold quickly.
Consider avoiding homes with the following potential concerns:
Foundation cracks, damaged studs, ceiling joists, or rafters: Damage to structural elements of the home lead to extremely expensive repairs. Large or horizontal cracks in masonry block walls can mean a repair bill of tens of thousands for excavation, stabilization, and reconstruction.
Damaged chimneys: Other than minor surface repairs, any type of chimney repair is going to be costly because it requires big equipment like lifts and cranes, and the risk of doing it wrong could lead to disaster.
Old electrical wiring: Houses with fuse boxes most likely do not have any modern wiring that can support today's power needs. Rewiring a house generally costs from $2,000 to $9,000, but can be much more depending on the house's needs.
Buried oil tanks: Although these are only common in some parts of the U.S., buried oil tanks are a major environmental headache. If it leaks, removal becomes a hazardous waste disposal issue, and costs can skyrocket to tens of thousands of dollars for extensively contaminated soil.
To have accurate information about the property's condition, make sure you hire an experienced home inspector. In fact, many flippers perform a home inspection before making an offer. This can help you assess the true state of the property and create a detailed and accurate budget plan before applying for financing. In turn, starting out a flip project with this information will ensure that you budget correctly and the project is profitable.
Pro tip: While a major repair like replacing a roof or leveling floors might still be profitable, it's not something most investors would recommend for beginners. If your contractors are highly skilled, and the deal is solid, it's not something you should rule out entirely.
7. Choose Home Improvements Strategically
It's possible to lose profits on a flip project if you under- or over-improve the property. To get the maximum return on each property, you have to find the sweet spot where the property attracts buyers for its highest value without going over budget. This is another reason why it's so important to gather the right information about the property and the market before starting the work.
To plan for the most impactful renovation possible, here's what you need to take into consideration:
Total cost of expenses
Your goal for the property's ARV
Your goal for the return on investment (ROI)
Which repairs are necessary
Value-add repairs for the local market
The best way to learn which improvements add the most value to the local market, compare and evaluate similar properties within the area. Conduct a CMA and talk to local real estate agents and contractors to get as much information as possible. Then, prioritize the home improvements according to what is most necessary, provides the highest value, and fits within your budget.
As seen in the above graph, items that add to a home's curb appeal, like a stone veneer, entry door, roof, and siding, are among the most fruitful for flippers to make a high ROI. However, elements inside the home, like a kitchen and bathroom remodel, are lucrative as well. Make strategic decisions about which elements will affect a home's value the most by reviewing comparable homes and appealing to your target market.
8. Get the Right Information & Support
Your success in real estate investing ultimately comes down to your ability to make the right decisions. To make wise decisions about potential properties, neighborhoods, and renovation decisions, it's essential that you have the right information and knowledge. Full-time home flippers continue to learn more about their field, even with years of experience under their belt.
It's wise for new and experienced flippers to surround themselves with other real estate investors and house flippers of all experience levels. You can do this intentionally by searching for associations for investors or contractors, like the National Real Estate Investors Association (REIA) and the National Associations of Home Builders (NAHB).
There are also plenty of social media groups and local events that make it easy to read through other posts and questions and build your network of professionals. Do a quick search on Meetup.com and see what events are happening near you.
There are many real estate books about how you can make money flipping houses, often written in simple language and easy to read in a matter of hours. For even more in-depth, personalized courses, check out the on-demand courses, webinars, and reports from Lorman.
There are a variety of courses on real estate investing offered by real estate experts, attorneys, and accountants. Taking a course through Lorman can help you develop a strong understanding of confusing legal, financial, and business management concepts that can significantly impact your house flipping business' format and overall success.
A few of the real estate courses offered by Lorman include:
9. Choose the Right Type of Financing
There are a variety of options to finance investment properties, but it can be confusing for new home flippers. Many conventional lenders won't lend on houses in poor condition, or to borrowers who don't have reliable, independent income, fix-and-flip experience, or high net worth. However, there are financing options that support fix-and-flip businesses.
The two most common types of fix-and-flip loans are hard money loans and rehab loans. To choose the right loan and the right lender, make sure you pay attention to these three things:
Interest rates and fees
How long they lend the money
How quickly you can access the money
If you need a reliable lender for your fix-and-flip deals, consider using a bridge loan from Kiavi, a financing company specifically for real estate investors. Its bridge loans cover up to 90% of the purchase price with low-interest rates and multiple term options. You can even close in as little as 10 days. Learn more about how Kiavi can make your first—or your tenth—flip deal successful.
10. Assemble a House Flipping Dream Team
Having the right team is crucial for every house flipping project, especially for first-time flippers. While you will likely work with a number of different contractors, title companies, appraisers, inspectors, and lenders in your fix-and-flip career, it's key for flippers to form relationships with reputable professionals as early as possible. Having the right team will help your flip run smoothly at every step of the process. For more details about the professionals, you'll need on your team, read our guide to starting a house flipping business.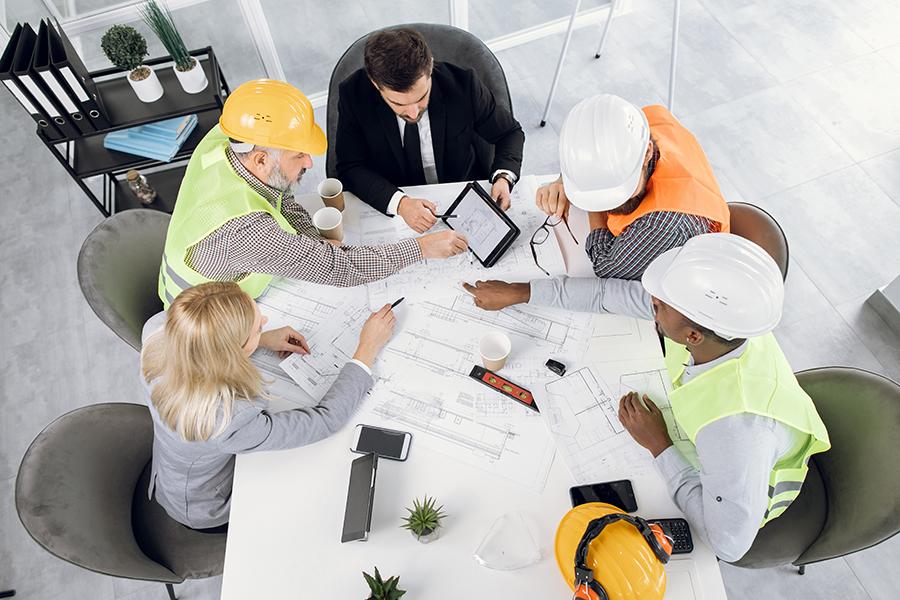 For example, a reliable contractor is able to assess exactly what the property needs and precisely estimate the cost and timeline for all repairs, minimizing unexpected expenses and delays. A real estate agent who knows the local market can answer all your questions as you evaluate a potential neighborhood and property. They can connect you with other local professionals who may become valuable members of your team, or simply help you gather the right information about the logistics and costs in that area.
On the other hand, the wrong contractor might do shoddy work, lack communication skills, or even delay or abandon your project completely. To avoid hiring someone who will cause you a major headache, make sure you look for signs of a bad contractor.
11. Stay Organized With a Good CRM System
Contractors need the right tools to make quality home improvements, and real estate investors need the right tools to make money by flipping houses. Using an excellent customer relationship management (CRM) system is one of the best tips for flipping houses as it prevents unnecessary delays and miscommunications from complicating the process. The right CRM makes it easy for you to see tasks, communicate effectively with team members, and prevent any leads from falling through the cracks.
For example, HubSpot CRM is an easy-to-use tool for individual house flippers and real estate teams. It includes contact management and tracking, marketing pipeline tools, business insights, and email marketing. It's a free tool with additional options you can use as your business needs grow. Try HubSpot CRM for free.
12. Price the Home Correctly
Once the property's repairs are complete, list it on the market at the right price. A beautifully transformed home can still be difficult to sell if it's listed for too high of a price. Make sure you determine the right list price by evaluating recently sold houses and comparing them to your listing. Depending on the timeline of your flip and the state of the real estate market, you may want to update your CMA to get the most accurate information.
If you don't have enough experience with pricing homes, enlist the help of a real estate agent to run a CMA report for you. You can also consider becoming a real estate agent yourself by going through real estate education to earn your license. Schools like The CE Shop provide prelicensing courses in 41 states in an online, self-paced program. Its interactive learning platform will keep you engaged with the content and provide the knowledge to pass the real estate exam.
Visit The CE Shop
Use Promo Code: FSB30 for 30% off
13. Market the Listing Effectively
Once you've determined the right price for the home, implement the rest of your listing marketing plan. If you work with a real estate agent, they will do the majority of this work. If you sell the home yourself, get the listing in front of as many people and potential homebuyers as possible. Learning how to promote a listing can be challenging in the beginning, so start by following this real estate listing marketing plan.
Similarly to pricing the home, you can use the services of a real estate agent to assist with marketing efforts. However, creating your own marketing materials with a design company like Canva can be a great way to do the marketing yourself. Canva provides customizable templates for logos, business cards, flyers, brochures, and more. Plus, Canva offers a free plan that you can try today.
Bottom Line
When you're looking to answer the question, "how do you make money flipping houses?" remember that flipping a house is not as simple as what is shown on TV. It requires a lot of knowledge, research, and decision-making. However, by considering and implementing the above tips on flipping houses, you'll be able to transform houses and generate a profit.