HVAC Business Insurance: Find Top Providers, Costs & Coverage
Heating, ventilation, and air conditioning (HVAC) insurance is a group of policies that business owners and HVAC technicians are often required to buy. The core policies needed are liability and workers' compensation—and the combination of these have premiums that run from $10,000 to more than $20,000 per year. Some states also require a surety bond.
The leading HVAC insurers provide a sufficient amount of liability and offer umbrella and surety bonds. As such, we factored that into our consideration in our proprietary rubric, which focuses on financial stability, customer satisfaction, convenience, and the policies offered. From our evaluation, we found that these are the best HVAC business insurance carriers:
Best HVAC Business Insurers Compared
Company

Quoting Process

Availability

Bonds Available

Financial Rating

Online

24/7 call center

✓

A+ (Superior)

Online

Monday to Friday, 8 a.m. to 5 p.m., Central time

✕

A- (Excellent)

Online or call directly or through an agent

24/7 call center for claims

✓

A+ (Superior)

Online

Monday to Friday, 7 a.m. to 10 p.m. Eastern time

✕

A (Excellent)

Online or call directly or through an agent

Monday to Friday, 8 a.m. to 8 p.m. ET

Saturday, 9:30 a.m. to 1:30 p.m. ET

✓

A (Excellent)
The Hartford: Best Overall Provider for HVAC Business Insurance

Because of its financial strength, strong customer satisfaction, overall convenience, and wide range of policies offered, The Hartford is the best overall provider for HVAC technicians and contractors. It has an appetite for insuring HVAC businesses that run the gamut of size—from just starting out to ones with payroll of $1 million or higher.
Cost & Coverage
It provided two estimates: a business owner's policy (BOP) for $9,404 and a workers' comp policy for $13,861 annually. When preparing the quotes, it offered four levels of coverage: good, better, best, and a custom option where you customize all levels of coverage.
Our custom quote included $20,000 in property and equipment coverage, installation coverage (covers HVAC units during transit and until installed), and up to $500 for each tool, including rented ones. The general liability carried a limit of $1 million per occurrence with a $2 million aggregate. The liability policy included data breach and employment practices liability insurance (EPLI).
The online quoting process is quick and straightforward, and it allows you to completely customize your coverage. Once the policy is purchased, The Hartford offers online account management services and 24/7 call center support. Its complaints are lower than the national average.
---
The Hartford has the stability you want in an insurance provider. It has an A+ (Superior) rating from AM Best.
---
Next Insurance: Best for Fast Quotes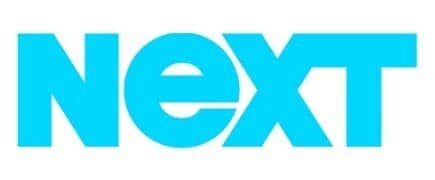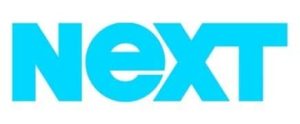 If you value getting a quote and purchasing your policy within minutes, then check out Next Insurance, the best provider for fast quotes. As a newer insurtech, it emphasizes the digital experience and can provide a quote for HVAC business insurance in minutes.
Cost & Coverage
Next has three tiers of coverage for HVAC contractors, and we were provided a quote for each:
The basic tier (quoted at $838.17) is a liability-only policy with a total limit of $1 million
The premier tier (quoted at $794.43) included the same liability limits but carried $5,000 in equipment coverage
The deluxe tier (quoted at $927.34) had the limit increased to $1 million per occurrence and $2 million aggregate, along with $10,000 for your tools
With Next Insurance, obtaining quotes and purchasing a policy can be done online in minutes. You can also manage your account and file claims online. Next released an app to help you manage your policy, file claims, and get an instant certificate of insurance (COI).
If you need to call, it is available Monday through Friday, 8 a.m. to 5 p.m. CT. It has slightly lower-than-average complaints, so you can trust quality customer service if you call.
---
Despite being a new player in a very established field, Next Insurance has a healthy credit rating of A- (Excellent) from AM Best.
---
Nationwide: Best for Bonds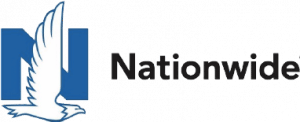 Many states require HVAC contractors to carry some form of a bond. Nationwide offers surety bonds for contractors in addition to the coverage they need.
Cost & Coverage
To obtain an online quote, you'll need to be able to provide a federal tax ID number (FEIN). You can also contact a local independent agent or call Nationwide directly. For a surety bond, you must contact an agent directly.
Nationwide offers a wide range of coverages, including general liability, inland marine (for your tools), property, and workers' comp. It offers surety bonds in all 50 states.
---
Nationwide has the financial stability you expect from a company that has been in business for nearly 100 years. It's rated A+ (Superior) by AM Best.
---
Hiscox: Best for Monthly Payments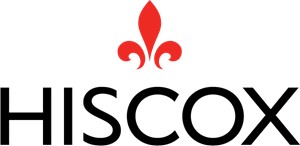 Some insurers will charge a fee if you pay your premium monthly, but Hiscox does not. Because of its flexibility, it's the best provider for HVAC businesses needing to pay their premiums monthly.
Cost & Coverage
We received an estimate from Hiscox for $9,648 annually. For this policy, the monthly payment option requires a down payment of $2,412. After that, you would have 10 monthly payments of $723.60.
The quote was for a general liability policy that had a total limit of $300,000. It also included blanket additional insureds, meaning you can add as many additional insureds to the policy as needed without increasing the cost.
Hiscox makes it easy to get a quote and purchase a policy online or through calling licensed agents, who are available Monday through Friday, from 7 a.m. to 10 p.m., ET. You can also manage your account and file a claim online.
Complaints about Hiscox are slightly higher than the national average. Hiscox doesn't have a mobile app or 24/7 customer service line.
---
Financially, Hiscox is strong. It has an A (Excellent) rating from AM Best.
---
CoverWallet: Best for One-stop Shopping


Depending on the size of your business and the focus of your work, HVAC contractors need a wide range of coverage. CoverWallet, as an online brokerage, is the best provider for one-stop shopping. It can provide quotes for every coverage you could need and even put you in touch with providers of bonds.
Cost & Coverage
We received an estimate for a general liability policy with a limit of $1 million per occurrence and $2 million aggregate. The quote was for $12,872 annually. This policy excluded blanket additional insureds.
It also offers additional coverage—professional liability, property, commercial umbrella, and workers' comp are just some of the many options it can quote.
In addition to fast quotes and online purchasing, CoverWallet offers MyCoverWallet, which allows you to manage your policy and obtain certificates of insurance. Even if you don't purchase a policy through it, you can purchase the wallet to manage your account.
The company offers an advice center if you aren't sure what HVAC business insurance you need. Answer a few questions about your business, and it'll generate suggested policies with estimated prices.
---
CoverWallet is owned by Aon, which has a rating of A (Excellent) from AM Best.
---
HVAC Business Insurance Costs
HVAC costs are a combination of your insurance premium, deductible, and any bonds you may need. The recommended policies for HVAC insurance are general liability and workers' comp. If you carry those, premiums can be $10,000 or more.
Because HVAC is high-risk—combining electrical work with welding and sometimes liquefied petroleum gas—its costs are higher than in some other service industries.
Estimated Annual HVAC Insurance Costs*
Insurance Type

Estimated Annual Premium Range

Coverage Limits

Average Deductible

General Liability

$9,000 to $13,000

$1 million occurrence/$2 million aggregate

Varies, $0 to $500

Workers' Compensation

$8,000 to $15,000

$500,000 total

None

BOP

$9,000 to $9,500

$1 million occurrence/$2 million aggregate

Property coverage $10,000–$20,000

$500 to $1,000

Commercial Auto

$1,500 to $4,500

$300,000 combined single limit

None

Commercial Umbrella

$500 to $2,000

$1 million

Varies
*
These estimates were for a business with $500,000 in revenue and five full-time employees.
Most Common Types of HVAC Business Insurance Coverage
Depending on the state, general liability and workers' comp are the most common required HVAC insurance coverage. Other coverages, however, can benefit your business.
Commercial General Liability
General liability protects your business when a third-party claims injury or property damage caused by you or one of your employees. It also has protection for claims of reputational harm. Some carriers have additional coverages built into their liability, such as product-completed operations, and this helps your business against a damage claim after you finish the work. See our list of the leading general liability insurance companies to find a provider that fits your business needs.
Another liability policy usually sold separately is professional liability. Also known as errors & omissions (E&O) coverage, this helps protect your business from mistakes made by you or your employees while installing or servicing a unit.
Workers' Compensation
HVAC businesses with employees are required in nearly every state to carry workers' comp, which protects your business and your employees. If an employee is injured or becomes ill because of work, this coverage helps with their bills and lost wages. It may also help provide legal fees if the injured employee sues the business. HVAC businesses needing workers' comp can check out our roundup of the best workers' compensation providers.
BOP
Typically, a carrier won't provide a quote for separate policies for property and liability. Instead, it offers a BOP, which is a combination of liability and property, that usually results in a lower premium than if you purchased each policy separately.
Depending on your business: size, risk, and revenue, you may need to purchase separate liability and property policies. If you have a lot of expensive tools and equipment, you should also consider an inland marine policy. This covers your tools not just at specific locations but instead wherever they're located.
Commercial Auto Insurance
If your business has a dedicated vehicle or a fleet, you need commercial auto insurance. While not every business use is excluded under personal policies, a dedicated commercial vehicle needs business insurance.
Commercial auto comes with liability insurance, though you can choose the limits. You can also select more coverage, such as collision for accidents or comprehensive for fire and theft.
Commercial Umbrella Insurance
Umbrella insurance, as its namesake implies, provides broad protection. This is a liability policy you can purchase if you want additional limits to your coverage. If you're hired as a contractor on a large industrial construction project, you may be required to have limits higher than your current policy. This is a situation where you could purchase an umbrella policy to increase your available coverage.
HVAC Insurance Frequently Asked Questions (FAQs)
Do I need HVAC business insurance?
While there's no general national oversight for HVAC contractors, most states have boards that regulate the requirements to be a licensed technician or contractor. Each state is different. For example, Ohio requires proof of liability insurance, but Georgia requires you to have a $10,000 surety bond. Check with your local regulatory agency to find out if insurance is a requirement.
What are the benefits of HVAC insurance?
Aside from the obvious peace of mind of knowing you have coverage, HVAC insurance can position your business for successful contracts as vendors requiring proof of insurance will be satisfied when you provide it. In some states, insurance is a requirement to be licensed.
How much does HVAC insurance cost?
For the two core policies you'll need, liability and workers' compensation, you can expect to pay at least $10,000 annually. The price will increase with each additional coverage, such as auto, which averages $2,000.
Bottom Line
The most common and often required HVAC business insurance policies are liability and workers' comp. Many states also require the contractor to be bonded. Additional coverages should be considered to further protect your business in case of a third or first-party loss. When looking for insurance, check out The Hartford, which is the best overall provider for HVAC business insurance.