In this article, we look at three of the top inventory management software providers and compare them based on cost, features, ease-of-use, and customer support, recommending the one we feel provides the best overall value for your small business.
Best Inventory Software for Small Businesses: Lightspeed Retail
For the traditional brick-and-mortar small business owner that sells the majority of their products in-store, Lightspeed Retail is a great inventory management software. It is very well-priced, has well-rated 24/7 phone support, is easy to use, and has all the inventory management features most brick-and-mortar small businesses will ever need.
Best Inventory Management Software Summary Table
LightSpeed Retail

Quickbooks Enterprise (with Advanced Inventory)

Stitch Labs

Best Used By

Businesses that need an in-depth inventory management system primarily for their brick and mortar store inventory

Manufacturing and wholesale businesses that want to manage lots of SKU's from right within Quickbooks

Businesses that need an inventory management system that simultaneously handles brick and mortar and online store inventory

Pricing

$89-$259/month

$170/month (for first year, then $280/month)

$99-$2000/month

Free Trial

14 Day

30 Day

14 Day

Ease of Use

Easy

Moderate

Moderate

Customer Support

24/7 phone support. Email and live chat during business hours

Phone Support M-F 6-6 PST and 6-3 PST on Saturdays

M-F 9-5 PST (Email for starter plan + phone and live chat for premium plans)

Operating System (OS)

IOS 8.1 or above and PC

Windows Vista SP2 or higher

Cloud-based (works on any OS)

Orders
Per Month

Unlimited

Unlimited

250-unlimited

Inventory Levels, Tracking, and Transfer

Track inventory levels, set low inventory alerts, transfer inventory in-between stores, and much more

Track inventory levels, set low inventory alerts, inventory transfers, track items to specific bins in a warehouse, track by serial or lot numbers

Track inventory levels, low inventory alerts, product bundling, inventory transfers, sales forecasting, and more

Purchase Order Management

Automatic re-order list creation, create and manage PO's, over 3,000 pre-programmed vendor catalogues, and more.

Automatic PO creation for low inventory, manage PO's, batch invoicing, vendor dashboard, PO tracking, and more

Create PO's
automatically based on re-order points, manage PO's and vendors, partially received/backorder feature, supplier scorecard, and more

Barcode Scanning

Yes

Yes

Yes

Reporting

40+ standard reports

30+ reports and customizable reports

30+ reports (customizable extra)

Integrations

Appcard, Cayan, Mercury, Marketman, Nimble Schedule,

Perkville

, Thirdshelf, Tyro, and more

Few inventory management integrations but often can sync financial data with third-party apps

Square, Shipstation, Bigcommerce, Etsy, Ebay, Xero, Shopify, WooCommerce, Paypal, Stripe, and many more

Other Distinctives

Also a full- featured POS system that can handle all front-end and register needs

Also has the features and functionality to handle in-depth and sophisticated accounting, payroll, and much more.

Stitch Labs is probably the best solution out there for businesses that have equally robust brick-and-mortar and ecommerce pieces
Why We Recommend Lightspeed Retail as the Best Inventory Software

There are many great reasons why we recommend Lightspeed Retail as the best inventory solution for small business owners. For one, Lightspeed retail is affordable, costing less or equal to most low-end plans offered by inventory management software providers. Also, Lightspeed Retail is a top-notch point of sale system, making it a perfect solution for the brick-and-mortar small business owner. Instead of having one software for your checkout and one for your inventory, you get both in one system. When you sell a product at your register, it is automatically reflected in your inventory count and the whole system is updated accordingly. Talk about efficiency.
Another reason we recommend Lightspeed Retail, is because it has all the inventory management functionality you will need. You can manage every step of the inventory process, from initial purchase ordering to the final sale of the product. You can set low inventory alerts, create PO's automatically based on low-stock counts, manage vendors, ship inventory between warehouses, and more. Also, Lightspeed Retail has over 3,000 pre-programmed vendor catalogues already in its system, meaning a much easier purchase ordering process. If your vendor is not included, simply send Lightspeed a vendor catalogue and they will import it into the system for future orders.
Lastly, Lightspeed Retail has a great reputation, both for innovation and for customer service. They have 24/7 customer support that is very well-rated. Also, they are known for responding to customer needs and rolling out new features based on customer feedback.
Lightspeed Cons
The main con with Lightspeed Retail, is that at this point it only integrates with its own ecommerce solution (which still needs some work). So, if you want to sell in-store and online and manage overall sales and inventory in one place, you will have to get another solution.
Visit Lightspeed Retail 
When to Use Quickbooks Enterprise

If you are a wholesale or manufacturing company, Quickbooks Enterprise could be just what you need for your inventory tracking. For example, you can track product to their specific bins within one or more warehouse, track by serial number or lot number, transfer inventory in-between locations, and even have specific stage tracking within one location. Also, Quickbooks Enterprise has built-in payroll, the ability to create customized reports, and advanced tools to help you calculate pricing.
When to Use Stitch Labs

Stitch Labs is all about managing inventory that is sold via multiple channels. In other words, if you sell a lot of inventory both in-store and online, Stitch Labs is what you need. Instead of having to constantly try to reconcile your inventory manually for each channel, Stitch Labs can handle all your inventory in one place, updating counts, creating purchase orders, managing contacts, etc. Of course, it will cost you, but it can be worth taking the hit for the efficiency and organization you gain.
Pricing
When it comes to pricing, Lightspeed Retail is the best deal, followed by Quickbooks Enterprise (with advanced inventory) and then Stitch Labs. Prices vary depending on a variety of factors, such as number of registers for Lightspeed Retail and number of sales channels for Stitch Labs. All providers have a free trial period, 30 days for Quickbooks Enterprise and 14 days for Lightspeed Retail and Stitch Labs.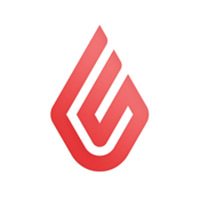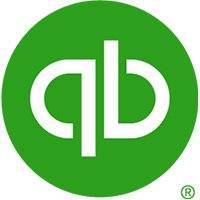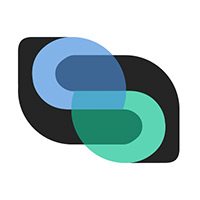 ---
Ease-of-Use
After doing some basic tasks using different inventory software options, Lightspeed Retail is the most intuitive for me, followed by Stitch Labs and then Quickbooks Enterprise. Let's take a more in-depth look at each.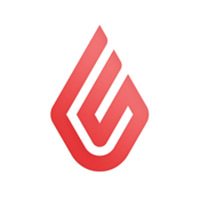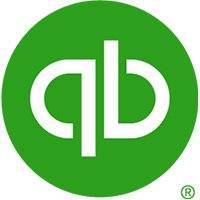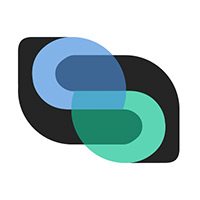 ---
Customer Support
For customer support, Lightspeed Retail is the clear winner. Stitch Labs is also very well rated with Quickbooks bringing up the rear.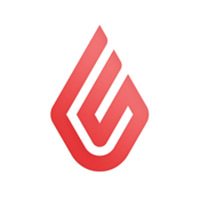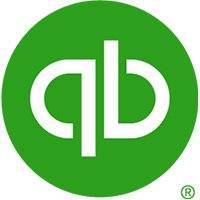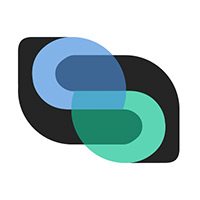 ---
Key Features
When talking about features for inventory management software, it really comes down to which set of features are more helpful to your specific industry, not necessarily which provider offers more features. For the average brick and mortar small business owner, Lightspeed Retail is a great fit. But, if you need other specialized features for wholesale or if you do ecommerce, Quickbooks or Stitch Labs might be better choices.
Let's look at some of the main feature considerations:
Inventory Levels, Tracking, and Transfer
All three inventory software providers offer a wide-variety of inventory management features and are solid options for managing your inventory. As mentioned above, they differ not so much in depth of features as they do specificity of features for specific industries.
Here are the inventory level, tracking, and transfer features each provider offers: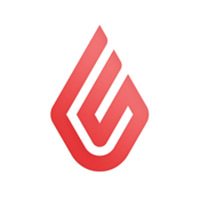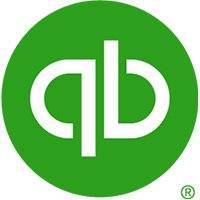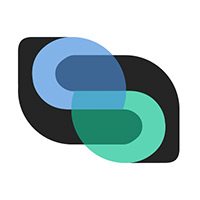 ---
Purchase Order Management (PO)
Lightspeed Retail has one of the best PO systems available, especially because of its integrated vendor catalogue. Although not quite as impressive, Quickbooks Enterprise and Stitch Labs both have solid systems as well.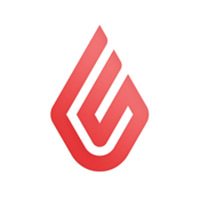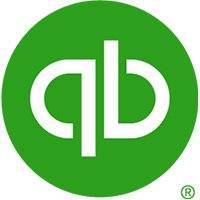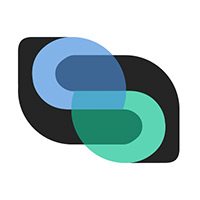 ---
Reporting and Integrations
All three inventory software providers have pretty solid reporting capabilities, with Lightspeed Retail having the most standard reports included. When it comes to integrations, Stitch Labs definitely has the edge, considering integrations are kind of their whole deal. Lightspeed Retail also has some solid integrations while Quickbooks Enterprise pretty much keeps everything in-house for their inventory management, only really integrating when syncing financial information.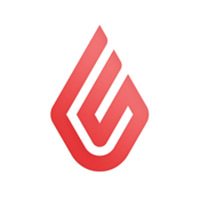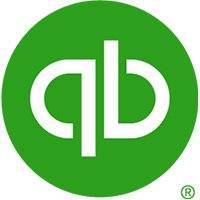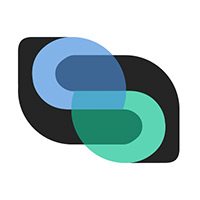 ---
Other Distinctives
Each of the three inventory software systems we reviewed have specific things they do better than the others. Let's look at what distinctives each provider brings to the table.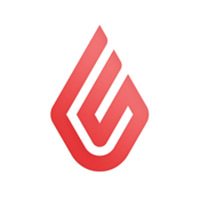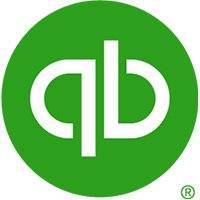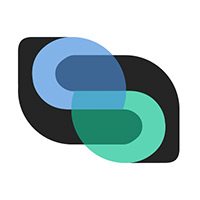 ---
Summary: The Best Inventory Software for Small Business
As is always the case, specific situations may call for specific solutions. That's why Quickbooks Enterprise or Stitch Labs may be a better fit for your manufacturing or ecommerce business than Lightspeed Retail. But, if you are a traditional brick and mortar business owner who is just trying to do a better job managing inventory and increasing sales, than Lightspeed Retail is your best bet.
Visit Lightspeed