Lightspeed Retail is an all-in-one retail platform that features a comprehensive point-of-sale (POS) system and can be used in multiple stores if a business has several locations. It also has ecommerce, loyalty, analytics, and accounting functionalities. In this article, we cover Lightspeed Retial reviews, pricing, features, and FAQs. Ready to try Lightspeed Retail? Get a free trial.
Which POS Provider Is Right for You?
Lightspeed Retail Pricing
Lightspeed Retail offers two main products: Retail Point of Sale, which starts at $99 a month, and Restaurant Point of Sale, which starts at $69 per month. They also offer add-ons: Ecommerce starts at $59 per month, and Loyalty starts at $59 per month. The main difference between the retail and restaurant are the omnichannel capabilities for Retail, which is the ability to sell products online for ecommerce.
| Feature | Description | Cost |
| --- | --- | --- |
| Lightspeed Retail POS | POS Software to manage your store with one register and up to five employees | $99 a month |
| Lightspeed Restaurant POS | POS Software with features optimized for a restaurant like a table layout | $69 a month |
| eCommerce | Website builder with ability to sell up to 250 items online | $59 a month |
| Loyalty | Customized loyalty program with email and SMS (text) notifications | $59 a month |
Lightspeed Retail POS
Lightspeed's most popular POS plan is Retail, which starts at $99 per month. Included in the price are over dozens of features, like robust inventory management, in-depth reporting and analytics, customer management, and onboarding support. The main feature that separates the Retail from the Restaurant POS is Retail's omnichannel capability, which is a feature that syncs in-store and online inventory. You get real-time updates on inventory levels because in-store and online purchases are integrated.
Lightspeed Ecommerce
Ecommerce functionality on the Lightspeed platform starts at $59 per month. For this price, you receive a customizable ecommerce website template with search engine optimization (SEO) capabilities. Something unique to Lightspeed's ecommerce platform is the ability to sell internationally. Their websites give you the ability to add additional languages, currencies, and international shipping rates. Manage all your online purchases with Lightspeed's order management system. Do ecommerce tasks like process orders, change order status, and integrate with different shipping carriers.
Lightspeed Loyalty
The Lightspeed Loyalty add-on is valuable if you have repeat customers. For $59 per month, set up a branded loyalty web app that allows customers to earn points every time they shop with you. Once a customer earns a preset number of points, they can redeem the points for a reward. Additionally, the Lightspeed Loyalty add-on gives you the ability to send unlimited emails and text messages to customers.
Lightspeed Hardware
Lightspeed provides the hardware necessary to operate a successful business. They offer an iPad hardware kit that includes a cash drawer, receipt printer, iPad stand, Bluetooth scanner, and kitchen printer (for a restaurant). Additionally, they provide accessories to make your iPad a mobile POS system, like card readers that plug directly into the iPad. Lightspeed does not list the cost for hardware on their website. You will need to call the company to receive a custom quote.
Lightspeed Retail Features
Check out the list below of some of Lightspeed Retail's features:
Inventory, employee, and customer Management
Built-in sales and employee reporting
Multistore inventory transfers (online and brick-and-mortar) and centralized purchasing
Free onboarding
24/7 support
Lightspeed Accounting, Analytics, Loyalty, eCommerce, and Payments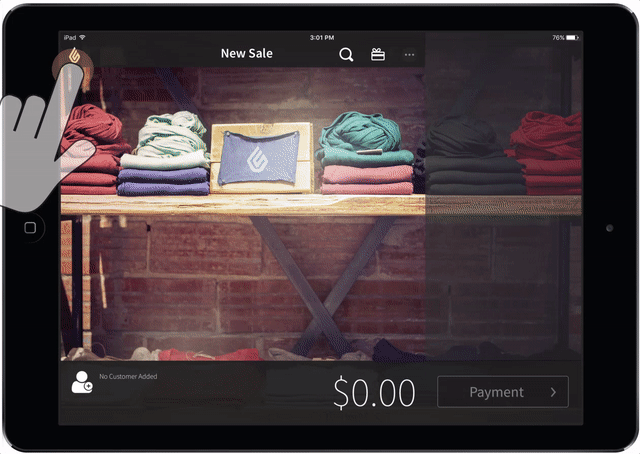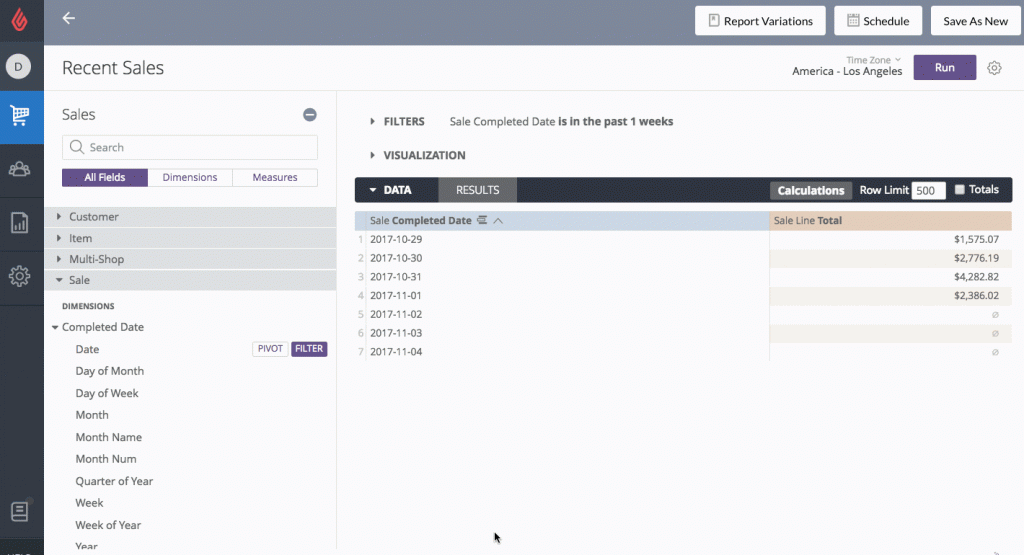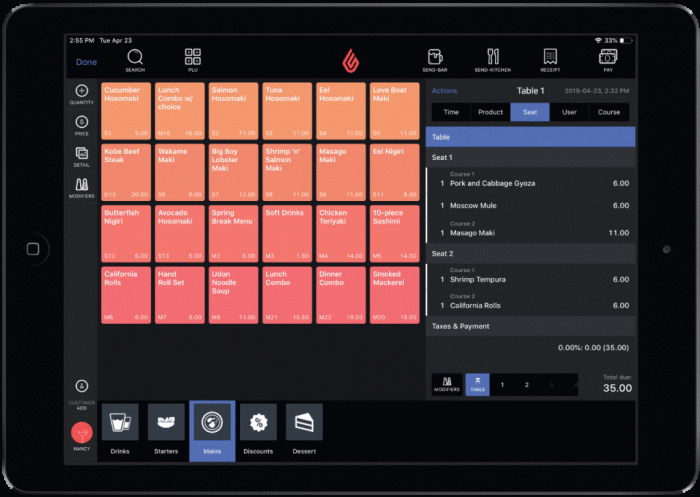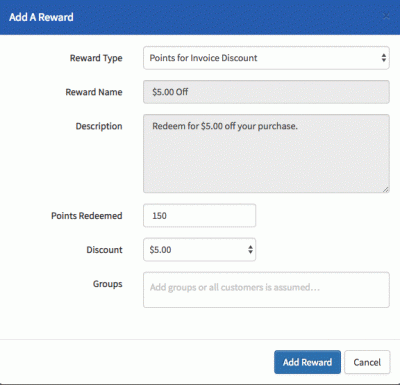 Popular Retail Point of Sale Providers for 2020
| POS System | Best For |
| --- | --- |
| | POS with detailed inventory management and custom reporting |
| | Free POS with built-in payments and basic inventory tracking |
| | Retail POS with built-in CRM and loyalty program |
| | iPad POS with built-in payment processing and marketing tools |
Popular Integrations
Here is a list of some of Lightspeed Retail's popular integrations:
7Shifts
AWeber
BoomTown
Cayan
Homebase
Lightspeed Retail Reviews
Summary of Positive Reviews
Users who gave Lightspeed Retail a positive review said that its interface is easy to use and gives them a comprehensive overview of their revenue stream in real-time. Some users like that it can be accessed from any location. One user talked about how fast and efficient the system is, making purchases quick and easy.
Summary of Negative Reviews
Users who gave Lightspeed Retail a negative review mentioned that it has an unstable system and had overly expensive added services. Others commented about subpar customer service and that the app generates limited reports. One user said it was too pricey for the quality of service her business received.
Ease of Use
The overall ease of use for Lightspeed Retail is fantastic. The interface is simple to use for both management and customers. The checkout process is visually optimized with pleasing photos and is intuitive to use. Where the challenge comes in for many smaller businesses is learning all the features available, such as purchase order management. Lightspeed is known for its robust inventory management and excels in this area; however, some find it complex to navigate.
Customer Support
Lightspeed Retail provides 24/7 phone support. What separates Lightspeed from other POS systems is the one-on-one onboarding training. As a new customer, you receive individual, custom training specifically about your POS system. Lightspeed Retail also provides webinars, demos, and videos to teach you best practices with the POS features.
Industry & Business Size
We compiled user review data from across the internet to look at the typical ratings breakdown for users of Lightspeed Retail. Here are some key takeaways from that data.
80% of users rated it 4 stars or above
12% of users rated it 2 stars or lower
Most common business size is 1 to 50 employees
Most common industry is retail
Lightspeed Retail FAQs
Can I get up-to-date information on my inventory?
Yes. Whether users have one or more stores, Lightspeed Retail provides real-time updates on stockpiles and inventory, as well as other sales information.
On what devices does Lightspeed Retail work?
Lightspeed Retail works on any desktop and laptop, preferably on Google Chrome, as well as the iPad.
Our Top POS Software Picks
If you're not sure Lightspeed Retail is right for you and want to read more about available POS software, check out our article on the Best POS Software for Retailers with Large Inventories in 2019. We give eight recommendations based on things like price, ease of use, features, and customer support.