QuickBooks Premier Retail Edition Review: Features & Pricing 2022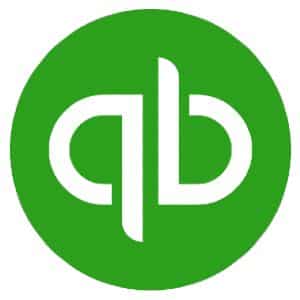 Tip: After purchasing QuickBooks Premier desktop software, you'll have the option to choose the general business edition or an industry-specific edition. Be sure to choose the Retail Edition during the download process.
Visit QuickBooks Desktop Premier
What We Recommend QuickBooks Retail Edition For
QuickBooks Retail Edition is a great choice for small to medium-sized brick-and-mortar retailers that need specialized tools for inventory, pricing management, and industry-specific reporting. It features easy-to-use pricing management, sales order fulfillment, and tracking of sales and customer information, which are essential to your retail business. If you need a single platform to track retail income and expenses, create and send invoices, track inventory and sales tax, then QuickBooks Retail Edition is for you.
QuickBooks Retail Edition Is Especially Good For
Retail stores that use QuickBooks POS: QuickBooks POS is a great point-of-sale (POS) system that integrates seamlessly with QuickBooks Retail Edition to make tracking sales and inventory easier.
Retail stores that use a cash register: If you use a cash register to track and summarize sales, you can enter the day's sales quickly using the Enter Daily Sales feature.
Retail stores with an onsite bookkeeper: QuickBooks Retail is ideal if you have an in-house bookkeeper working on a single computer—you can personally check and review books with them instead of sharing files online.
Retail stores that track individual sales: You can record sales to individual customers as either sales receipts if paid immediately, or invoices if the customer will pay later.
Retail stores that use average-cost to calculate cost of goods sold (COGS): QuickBooks Premier calculates and records your COGS every time you sell a product using the average-cost method of tracking inventory costs.
QuickBooks Retail Edition Is Not a Good Fit For
Are you looking for something different? If you want to explore other comprehensive accounting software for business owners, check out our guide to the best small business accounting software.
QuickBooks Retail Edition Pros and Cons
PROS

CONS

Integrates with QuickBooks Point of Sale
Requires installation and setup
Quickly record daily sales summaries from cash register
Can't access data from the web unless you pay for cloud hosting
Can automate and customize product pricing
Requires a third-party add-on for FIFO accounting for inventory cost
Choice of desktop-only software or cloud-hosted (for a fee)
Must purchase an additional license for each simultaneous user (maximum 5)
Customized chart of accounts for retail
Can only access the program from the computer where it is installed unless you pay for cloud hosting
Visit QuickBooks Desktop Premier
QuickBooks Retail Edition Pricing
The retail edition of QuickBooks Premier is available for the same price as the general business edition. Prices for the QuickBooks Desktop Premier 2022 version range from $549.99 per year for one user to $1,749.99 per year for five users. One-time purchase of QuickBooks Desktop Premier or any other QuickBooks Desktop product is no longer available. Instead, you need to purchase the Plus subscription, which includes automatic data backups, annual system updates, and unlimited customer support.
The table below shows a detailed breakdown of QuickBooks Desktop Premier's pricing:
| Number of Users | $/Year (Without Payroll) | $/Year (With Payroll) |
| --- | --- | --- |
| One | $549.99 | $1,049.99 |
| Two | $849.99 | $1,349.99 |
| Three | $1,149.99 | $1,649.99 |
| Four | $1,449.99 | $1,949.99 |
| Five | $1,749.99 | $2,249.99 |
QuickBooks Retail Edition supports up to five user seats. If you need more than five users, you'll need to upgrade to QuickBooks Enterprise, which supports up to 40 users.
Pricing: QuickBooks Retail Edition vs QuickBooks Online
QuickBooks Retail edition is affordable for a sole user. You get industry-specific bookkeeping software for $549.99 for a single user. You can even use the software for the bookkeeping of an unlimited number of companies. In contrast, QuickBooks Online Plus, which doesn't have a retail-specific edition, costs $85 per month. You must get a separate QuickBooks Online subscription for each company for which you're preparing the books.
The QuickBooks Online Plus subscription includes up to five simultaneous users while the QuickBooks Retail Edition only allows one user unless you purchase additional licenses. Read our article on QuickBooks Online vs Desktop for a complete comparison of desktop and online products.
Pricing: Other QuickBooks Desktop Editions
QuickBooks Premier is available in five industry-specific editions: Nonprofit, Contractor, Manufacturing and Wholesale, Professional Services, and Retail. All these industry-specific editions are also available in QuickBooks Enterprise. The other desktop products range from QuickBooks Pro ($349.99 per year for one user) to QuickBooks Enterprise ($1,340 per year for one user). Explore our QuickBooks desktop comparison guide to learn more about the different QuickBooks desktop products.
QuickBooks Retail Edition Features
QuickBooks Retail Edition offers industry-specific functionality in addition to the standard features discussed in our QuickBooks Desktop Premier review. These features help retail businesses manage and keep track of their inventory, sales, customers, and pricing.
New Features in 2022
The QuickBooks Desktop 2022 version comes with several new features that can benefit retail businesses.
64-bit compliant processing: QuickBooks Retail is now 38% faster and more reliable with its enhanced 64-bit processing power. This means you can send invoices, manage inventory, and track sales tax faster, resulting in improved productivity of your business.
Pay Vendor Bills Online: QuickBooks Desktop Premier makes it easier for you to pay suppliers and wholesale manufacturers through the mobile app. You can enter bills from your smartphone or snap a picture of your document. You can then pay your vendors online through Melio, removing the need to print and mail paper checks to your vendors.
If you're accepting partial payments or payments in installments, you can generate and send a payment URL to your customers for prepayment. This feature is useful for businesses that accept deposits from customers for products or services that aren't yet provided. The URL link is emailed to the customer, and QuickBooks Premier will track it automatically until it's paid.
Check Out the Industry-specific Functionality of QuickBooks Retail Edition
Set up and track inventory by item: You can set up each of your products as a separate inventory item. You can set a standard cost and sales price per item that will populate purchase orders (POs) and invoices automatically, but you can still make changes on those forms if the price varies.
The inventory item screen also tracks the units on hand, on POs, and on sales orders. You can even enter a reorder point, so you're reminded when inventory is low and needs to be replenished. The average cost per unit given at the bottom of the screen is recalculated with every inventory purchase and is used to determine the cost when a unit is sold:
Specify price levels: You can set special price levels for individual inventory items or set a special price level rule that will be applied to all inventory items. For instance, you might set a special Friends and Family price level that reduces the sales price of all inventory items by 10%. After you create a custom price level, you can choose to apply the standard price or custom price level when creating invoices and sales receipts:
Create POs: You can create a PO when ordering inventory. The units on POs will show in the inventory item screen so you know there are more units on the way. To create a PO, go to the Vendors menu and click on Create Purchase Orders. Complete the Create Purchase Orders form, and click Save & Close or Save & New:
Adjust inventory for shrinkage: Shrinkage is an inevitable part of retail sales. You can record shrinkage by entering either the amount of the adjustment―for instance, when you know an item was broken―or by entering the actual units of inventory on hand. QuickBooks will make an adjustment to record the shrinkage expense based on the average cost per unit.
Create sales orders: Creating sales orders will help QuickBooks make sure you have sufficient inventory. Inventory needed to fulfill open sales orders is subtracted from units on hand in determining units available. When available units drop below the minimum you specify, QuickBooks will notify you that it's time to reorder.
To create a sales order, click on Retail, and then choose Create Sales Orders. From the Create Sales Orders form, choose the appropriate class from the dropdown list, pick a template (optional), and provide the required information:
Convert sales order to an invoice: Once an order is fulfilled, you can convert the sales order into an invoice that can be printed or emailed to the customer.
Create customer groups: QuickBooks Retail Edition lets you create rule-based customer groups using certain metrics like customer type, location, status, and balance. By creating customer groups, you can reduce the time you spend on sending emails to your customers and updating customer lists.
Add barcodes to sale prices: With QuickBooks Retail, you can now include sales prices on your product bar codes in addition to product name and description. This allows you to communicate your pricing better to your team and customers.
Create Invoices: You can create an invoice from scratch, a sales order, or an estimate. QuickBooks Retail lets you choose from different invoice templates, with the ability to change colors and add a logo of your brand. When creating an invoice, you need to enter important information, such as the customer name, date, item descriptions, and amount:
Customize payment receipts: QuickBooks Retail now allows you to edit and customize payment receipts to include your logo and other necessary fields that will reflect your brand.
Reports
In addition to all the usual accounting reports and financial statements like the balance sheet and statement of profit and loss (P&L), retailers will find these QuickBooks Retail reports useful:
Gross Margin by Inventory Item: This report breaks down the sales of inventory by inventory item and reports the quantity sold, average sales price, COGS, gross margin (or profit), and gross profit percentage. This is very helpful in determining which of your products are the most profitable and deserving of prime floor space (or website placement for online stores):
Inventory Valuation Summary: This report not only shows you the quantity of inventory you have on hand but also the total cost and total retail value:
Inventory Stock Status by Item: This is very helpful for determining when to reorder inventory. It provides, by inventory item, not only the units on hand, on sales orders, and on POs, but also the average weekly units sold:
Customer Service and Ease of Use
Although not as easy to set up and use as cloud-based accounting programs, QuickBooks Retail Edition has comprehensive navigation centers to help new users find their way around the system. The QuickBooks Retail screen includes a menu bar and dropdowns under each menu, allowing you to access the features you need easily. For instance, the Retail Menu bar contains dropdown menus to execute several transactions, like entering daily sales, creating estimates and sales orders, and paying bills:
You can access help from a variety of support options, including its in-software help center, live chat support, an online knowledge base of helpful articles, and a community forum. QuickBooks Premier users also have access to unlimited customer support over the phone.
QuickBooks Retail Edition Alternatives
| | | |
| --- | --- | --- |
| Best for: Business owners who want to keep their own books | Best for: Businesses that need fixed asset management | Best for: Businesses that need LIFO or FIFO inventory costing |
| Software from: $85 per month | Software from: $11 per month | Software from: $1,275 per year |
Bottom Line
QuickBooks Retail Edition is a powerful, industry-specific version of QuickBooks Premier. It can help you manage your inventory better and adjust product prices and price levels easily, allowing you to leverage promotional pricing for your business. Although QuickBooks Retail Edition is a powerful desktop application, it's best if it's used by an in-house bookkeeper with experience.
Once you purchase QuickBooks Premier, be sure to download the QuickBooks Retail Edition at no additional cost and start using its industry-specific features.