New employee orientation is the first official experience new hires have with their employers after they join the team. It should provide a good introduction into the company's culture, the employee's job duties, and an opportunity to complete any required paperwork. We recommend using a checklist to ensure you provide the best experience possible.
We've provided a new hire orientation checklist to help you remember basic tasks like payroll and compliance paperwork, office setup and security badges, and the most important task—making the new hire feel welcome.
A new hire orientation checklist helps your business stay on top of new employee orientation tasks to ensure you get your new hires off to a great start. It includes new hire paperwork like I-9 and W-4 forms that need to be completed. It also includes tasks like setting up IT systems and preparing the employee's workspace.
At the minimum, you should include the following in your new hire orientation process:
Employee-manager introductions
Company information session (background, mission, values)
On-the-job training
Time to sign new hire paperwork
Safety procedure review
Benefits package
Walk-through of the workspace (if applicable)
Our new hire orientation checklist is downloadable, and you can modify it to suit your business' needs. This will help ensure you don't miss any important required new hire paperwork during the orientation process. It includes all the basic new employee orientation tasks such as introductions that need to be made, paperwork that needs to be completed, and time frames.
You'll need to modify the template to include items relevant to your business such as office tours, parking passes, ordering uniforms, or the steps to obtaining photos for an employee badge or press release. Downloading our template saves you from having to create your own checklist from scratch.
Onboarding and Orientation During the New Hire Process
Once you've completed the process of hiring employees, then you'll be on to the next steps: orientation and onboarding. The new hire process starts well before the employee's first day. It begins once an employee has accepted your offer and continues throughout the first year with onboarding and training. It typically takes a new hire about eight months on the job before they're fully productive.
Providing solid onboarding as part of your new employee orientation process ensures that time isn't wasted and that the employee is likely to stay. See the image below for the basic steps in the new hire process, and notice that orientation starts on the employee's first day.
All of these steps are included in the new hire checklist above. We'll go into more detail on some of the tasks below so that you have a good sense of what to do and when to do it.
Day One: Welcome and Orientation
Day One is when you need to do two important things with every new hire. The first task—new hire paperwork—is the most urgent but not the most important. What's most important is making the new hire feel welcome. By the end of the first day, you'll want your new hire to be convinced they've made a great decision by joining your business.
Your job on Day One is to inspire and motivate them to come back on Day Two. You can do this by making sure all the paperwork is done correctly (most urgent) and making sure they feel welcome in your business (most important).
Activities to consider doing during the first week of orientation are:
Schedule one-on-one meetings with the key staff members the new hire will work with
Offer cheat sheets, such as the company phone list, office map, or voicemail instructions
Provide a list of who does what in their department in case they have questions
Give them a copy of the organizational chart and explain how the company is structured
Show them where labor law posters are located and offer to answer questions
Provide a building tour so they know where conference rooms, copy machines, and emergency exits are
Describe the training they'll receive, and when / where it will occur
Make sure they know where to find user manuals, documents, and reference materials
Have them shadow a peer, so they see what a day in the life of a co-worker looks like
Ensure they have all the tools they need for their job: a computer, VPN, badges, keys, website URLs, and IDs
Orient them to the company mission, vision, values, and strategic plan
Schedule time with their supervisor to review their job description and answer questions
Assign different team members, managers, and peers to help with the above tasks. Even if you don't have a formal mentoring program, choose a peer to check in with the new hire each day for the first few weeks. That person can be a go-to resource for the new hire to ask questions—about both work and non-work related things, like how to send a fax and where to go to lunch.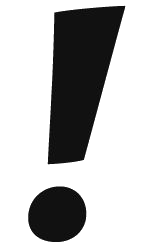 HR Tip:
To help the employee feel welcome and ensure they don't get cold feet, consider asking a peer to invite them to lunch each day that first week. On Day One, you might even cover the cost of lunch to have their supervisor or peer mentor take them out. Use that first week to help your new hire build relationships with their co-workers, so that they begin to feel loyalty to your company and their team.
New Hire Paperwork
New hire paperwork is the part of HR that's most daunting to new business owners. Having a checklist helps so you don't forget anything crucial. Here's a list of all the documents and forms you might need the employee to complete, review and/or sign. Using the links below, you'll find articles, templates or instructions for each of these documents to help make onboarding easier to manage.
I-9: Use to verify employment eligibility. Ask the employee to bring identification on their first day.
W-4: Use to gather employee tax withholdings. There may be a state tax version of the W-4 that also needs to be completed.
Employee handbook: Have the employee review and sign the employee handbook.
Other company policies: Policies unique to your business that aren't covered in your employee handbook; examples include sexual harassment policies, maternity leave policies, and time off policies.
At-will employment: Ensure the employee understands your employment at-will policy.
Direct deposit form: Use this to gather banking information for employee payroll if you offer direct deposit.
Employee data sheet with emergency contact information: In case of emergency.
Signed offer letter: Request a signed copy if you haven't already received it.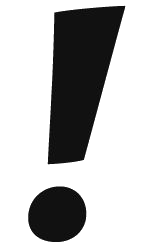 HR Tip:
Consider pacing the paperwork review throughout the first few days instead of handing the new hire a stack of documents and walking away. Consider reviewing each item with the new hire to prevent them from being overwhelmed. For example, you could complete payroll and I-9 documentation on Day One, benefits documentation on Day Two, policies on Day Three, the handbook on Day Four, etc.
If more than one new hire starts on the same day, you can schedule time with them together to review important policies like avoiding sexual harassment or going over the entire employee handbook, allowing them to ask questions. Items that aren't used right away, like the employee expense form, can wait and be reviewed once the employee schedules their first business trip.

Helping Your New Hire Feel Welcome
As mentioned, this is the more valuable part of the new employee's orientation experience, because it helps the employee feel welcome. They can meet their team, learn their supervisor's priorities, understand the company mission, and feel like part of the company.
A new employee can also feel lost about how they fit into the big picture of the business. Pingboard lets you create an org chart that you can share with all your employees to see where their work fits within the company. It's free for up to 50 employees, updates automatically by integrating with ADP, BambooHR, Google G Suite, and other HR software, and turns your org chart into a searchable employee database accessible through the Pingboard app.
Onboarding—First Week on the Job
The first week on the job is nerve-wracking for most new hires. It's your job to make them feel welcome, encourage them that they'll be able to learn your processes, system, and culture, and make sure they have a go-to person to assist them with questions during those first days.
Who should do the onboarding is a question many employers have. While HR has an important role, it turns out that new hires want a mix of people involved. Management is the most important. It is no surprise that employees want to know what leaders of the business expect of them in their new job. So business leaders, consider scheduling time with your new hires.
Frequently Asked Questions (FAQs) About New Employee Orientation
What's the difference between orientation and onboarding?
Employee orientation and onboarding are both very similar; however, orientation occurs when the employee starts the job—for some companies, it lasts a day and with others it's a week or more. It's usually structured—it's sometimes held in a class format—and consists of welcoming and introducing them to the company as well as filling out any necessary paperwork,such as for payroll or benefits.
Onboarding is more of an ongoing process of getting the employee up to speed on processes and helping them become more engaged; it typically continues until the worker is more established within the company.
Can I conduct multiple employee orientations at once?
You can conduct multiple orientations at once; in fact, you should strive to do this whenever possible. It saves you time from having to conduct the same session multiple times and also gives new hires the opportunity to connect with people like them who are new to the company. As long as you follow a structured format that works for all positions (you can always set up separate mini-sessions for specific training), it should work well.
What subjects should be covered in an employee orientation program?
You should provide a warm welcome in addition to going over information on company procedures (safety and non-safety related tasks), benefits and compensation, new hire paperwork, paid time off, training, building layout, and so forth. You will need to personalize the program for your business, but this is general information that can apply to any company.
Bottom Line
Employees are an asset to your company if they're able to perform the job you've hired them for. To ensure that, make sure your new hires get off to a good start. Our new hire orientation checklist does more than make sure you manage all the new hire paperwork. If used, it will help reduce turnover, engage your new hires, and reduce the time it takes for your new employees to be productive.