What Is Training & Development? A Guide for SMBs
Training and development is the portion of your human resources operations that focuses on your employees' overall improvement of skill sets and abilities. This is accomplished through specific company-sponsored tasks or activities such as courses, workshops, etc. Its purpose is to help employees grow in the areas and skills that your organization needs and values the most, yielding ever-improving results for both the employee and the company.
What Training & Development Looks Like for Your Small Business
The success of your training and development program depends largely on how you structure it, the type of training you provide, and the adoption of best practices.
Creating Your Program
Your training and development program can be on a small or large scale, depending on your specific needs. It starts with figuring out what your business values, and then coming up with steps to teach that to your employees.
Typically, each of these "steps" comes in the form of a particular "training" module—short-term programs that work on one particular facet or skill at a time. Taken alone, these will help bridge immediate efficiency discrepancies that your business needs to cover.
A series of these "steps" grouped together to reach an end goal is what you'd call "development." These typically fulfill long-term goals, ultimately uplifting your company and employees alike. Through properly planned development programs, you are able to increase the caliber of your workforce while also pushing your employees through tailored skills tracks that will make them proficient in their current roles and more qualified for future ones.
Training and development programs may include online courses, instructor-led classes, workshops, simulations, coaching and mentorship programs, and other training methods.
Types of Training & Development
There are many different types of training and development programs that may be right for your business. Each will be based on the specific needs of your industry and organization. Some traditional programs include:
Onboarding and orientation training
Soft skills training
Technical skills training
Compliance training
Safety training
Leadership training
Sales/customer service training
Product training
Essential Elements of a Training & Development Program
As businesses grow, they often find themselves struggling to meet the training needs of their current and new employees and maintain the skill level required to successfully operate. This can lead to a number of problems, including employee underperformance, disengagement, and unhappiness.
To avoid this, it's important to adopt best practices for establishing a training and development program. Strong training and development programs should include:
1. Leadership Team Alignment
First and foremost, your leadership team needs to align its strategic planning and budgeting priorities with the training and development plan to achieve long-term sustainability. Simply put, you will never achieve a continuous learning environment within your company culture if leadership is not in full and active support of your training and development program.
2. Needs Assessment
A needs assessment is a systematic process for determining and addressing organizational needs or skills "gaps" within the company. Ultimately a part of performance management, needs assessment comes into play as it attempts to measure the discrepancy between current performance and desired performance. The result of this review may lead to the identification of a single or multiple areas that need correction, improvements, or, in some cases, creation.
3. Employee Surveys
One of the best ways to assess needed training for your company is to ask your employees–listening is an essential part of employee management. Your employees will have ideas on what they, as well as the company, need most. Ensure that everyone knows that their feedback is essential to making the right fit happen. Additionally, be certain that results from your employee survey reflect in the training and development program.
4. Benchmarking
Benchmarking, in layman's terms, is knowing what others in the industry are doing, why they are doing it, and how well it is working for them. This step may take a bit of effort, but it's crucial when constructing a training program that is adequately built for the future.
One way to achieve this is through a SWOT analysis. This type of analysis examines
Strengths
Weaknesses
Opportunities
Threats
Knowing what your industry demands, by way of regulatory compliance, trend analysis, etc., and what your competition is doing well (or not well) are absolutely essential to building your own internal program.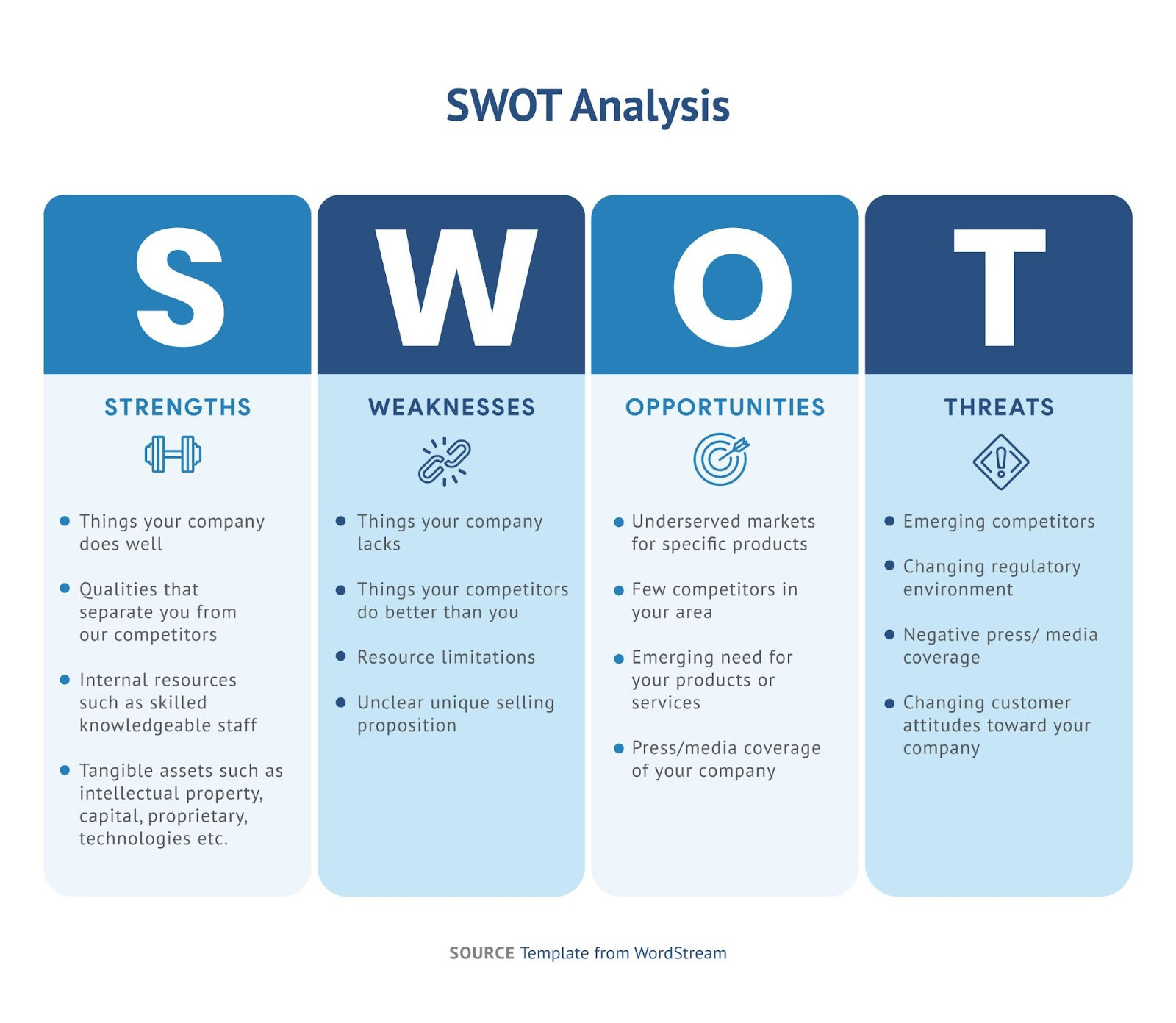 5. Company Culture Integration
The single best way to maintain a mindset of constant improvement within your team is to create a culture of continuous learning throughout your organization. The best way to do this is to:
Reward question-asking and continuous learning. Incentives for this can be anything—from a paycheck bonus to a simple public acknowledgment.
Give continuous feedback. This is different from the annual performance evaluation. Continuous feedback means that leaders give ongoing feedback and encouragement for employees to learn new things, take responsible risks, etc.
Lead by example. If you are not leading by example (e.g., attending webinars, learning from other team members, asking questions, etc.), then you should not place the burden of doing so on your employees.
Hire team members that understand these principles. Hire employees that understand and can explain what a continuous learning culture means to them. This will keep your program alive over the long term.
6. Results Measurement
Measuring the results of your training and development program and making improvements or course corrections when needed, is essential. There are a variety of factors that can affect a program's performance such as the type of training that is provided, how well it is delivered, and the composition of the workforce.
To measure the results of company training and development, it is important to have a system in place that accurately tracks employee engagement. Some key areas to measure are:
How well employees understand the material that was covered in the training.
How often the material needs to be refreshed or updated.
If there is an increase in employee productivity as a result of the training.
If there were any adverse effects on morale or team cohesion as a result of the training.
If you notice happier and more engaged employees, increased productivity, and lowering attrition rates over time, then these are already signs of the success of your training and development program.
Importance of Training & Development for Business Owners
Companies must invest in training and development programs to remain competitive in the workforce. Training can help employees learn new skills (more than half of companies are dealing with a skills gap in 2022, according to TalentLMS), develop new knowledge, and improve their productivity.
Although increased and continued employee engagement is one of the end-goals for investing in your people and business, that is not the only reason; enhancing employee expertise and spurring growth are also reasons to focus on training and development. Training and development programs can assist in the following areas:
It increases productivity and overall job performance and establishes benchmarks for future training initiatives.
It helps retain top talent.
It fortifies an ongoing skills development program for employees.
It further builds and cultivates team dynamics.
It can remove bottlenecks in operations across the organization.
It can lead the way to creating new and improved job roles and make for a streamlined work process.
It decreases safety-related accidents through training and informed awareness.
It helps test new methodologies for increasing productivity, as well as the preparedness for moving into niche areas.
Did You Know?:
According to LinkedIn, 94% of employees surveyed said they would remain at a company longer if it invested in their learning and development.
Legal Aspects of Training & Development
While training and development programs are not required by law for all employers, there are some regulations for certain industries (usually around safety and compliance issues) that affect how employers handle training and development. Regardless, if you require your employees to have or maintain certain skill sets, certifications, or licenses, then you should have a program wherein your HR department assists employees in maintaining timely recertification and finds or conducts updated training courses.
If any training or ongoing education courses (seminars, webinars, etc.) are required for the position the employee occupies, then you may be required to cover the associated costs of the training, certifications, etc. Ensure that your company policies are clear about this detail. Further, employment contracts, union agreements, and any relevant state laws, should also be referred to.
FLSA Rules
The Fair Labor Standards Act (FLSA) requires employers to pay for nonexempt (or hourly paid) employees' training time. However, when certain criteria is met, the training may be disregarded as compensable time. These criteria are:
The training must be voluntary.
The training must take place outside of normal work hours.
The training should not be directly related to the performance of the employee's job.
No work should be performed during the training.
Note that the FLSA requires that all of these conditions be satisfied for the training not to be considered compensable time.
Required Training
Some states and occupations require specific training by all employees or those who work in a required industry. Some examples include:
Sexual harassment training
Safety training (such as OSHA)
Industry-specific training
Compliance and ethics training
Bottom Line
From new software programs to new safety procedures, employees need to be up to date on the latest trends to be successful in their jobs. Training can provide employees with the knowledge they need to succeed in their roles, as well as make them more efficient and effective workers.
Creating and maintaining a robust training and development program requires ongoing cultivation. The key is to take it one step at a time—do not overwhelm your team and focus on what truly matters to your people and operations—and build from there. Highly trained employees lead to increased productivity, improved satisfaction, and higher employee retention rates over time.