What Is Training and Development?
Training and development is commonly understood to be the portion of your people operations that focuses on your employees' overall improvement of skill sets and abilities. As this article unpacks for you, its purpose is to advance your employees by engaging your top talent through the areas your organization needs or values the most, yielding ever-improving outcomes.
Understanding Training and Development
Although there are many detailed definitions of training and development (T&D) in the marketplace, simply, this field is primarily referring to improving the effectiveness of your company's overall efficiency and performance. More importantly though, at the heart of this definition are your employees and the teams they are part of. Training and development is a building block for great people management.
Many organizations, and their leaders, get this concept wrong; they sign individuals and/or teams up for a couple of workshops, or send employees to an off-site seminar (which can both be positive experiences) but then do not much else to further curate the T&D program (which, just so you know, is an on-going, continuous improvement-related mindset). When starting, the goal should always be the following:
Focus on company, teams and individual member professional, improvement and advancement.
Maintain a separate focal point on your human resources person/team/department. Your HR team should have appropriate on-going training that prepares them for all of the many unique policy development, regulatory and business challenges. There are many solid HR training programs and vendors out there. At the very least, pay for a membership to the Society of Human Resources Management (SHRM) which is a wonderful tool for HR professionals.
Start slow and small and work your way forward (do not, initially, try to develop a huge T&D program or campaign that you cannot sustain).
If you are new to T&D, resist the urge to go it alone. Seek outside guidance from experts who can help expedite the process and save you money (note that one we like is Talent LMS which offers a comprehensive training and development partner service).
Differences Between "Training" and "Development" and How They're Related
It is important to understand that "training" leads to further professional "development." Training programs, when created and executed well on, either created with learning management systems or developed independently, can lead to long-term development for employees within and the organization at-large.
More specifically, training programs are typically single courses, webinars, and workshops that build skills and knowledge in particular subject matter areas. The concept of development refers more to longer-term objectives and focuses on continuous improvement. There are some organizations that refer to the "development" piece as only for leadership or executives, but we look at development more constructively, and as the longer-term continuation of furthering skill sets and knowledge for any and all involved.
Main Value-Adds for Joining Training and Development
Although increased and continued employee engagement is one of the end goals for investing in your people and organization-at-large, that is not the only reason for doing so. Enhancing expertise and spurring growth are also reasons we focus on these objectives. In addition to those, training and development programs can assist us in the following areas that can also define whether we fail or succeed in growing our business over the long haul:
It increases productivity and overall job performance and establishes benchmarks for future training initiatives.
It helps retain top talent across the board (particularly among millennials and Gen Zers; see graph below).
It fortifies an on-going skills development program for employees.
It further builds and cultivates team dynamics.
Proper training and development can remove bottle-necks in operations across the organization.
New and improved job positions can be created to make the organization leaner.
As it relates to mitigating risk in the workplace due to safety concerns, it decreases safety-related accidents through training and informed awareness.
It helps test new methodologies for increasing productivity, as well as the preparedness for moving into niche arenas.
We want to call out one critical value-added component to a robust training and development program for any organization. This one component will determine, largely, whether or not your company is successful, or survives at all, in the years to come. Here it is: millennials and Gen Zers are demanding that their employers take the demonstrative lead in preparing them for the future.
Training and Development: Best Practices
There are many best practices that we can highlight in relation to training and development programs. We outline a few helpful steps in this section. Here are who we feel deliver strong employee engagement practices through dynamic and sustainable training and development programs.
1. SAS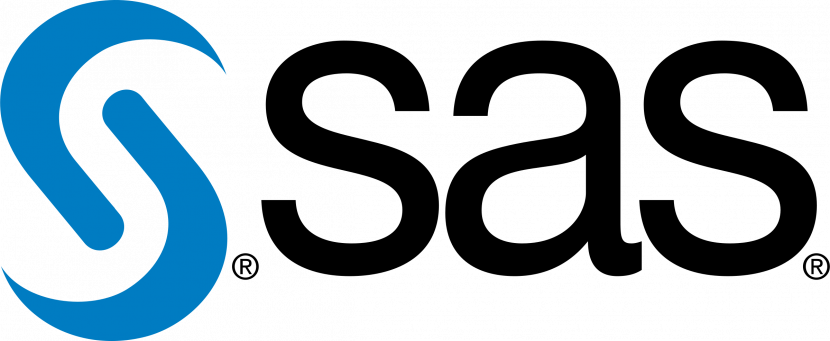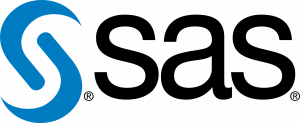 SAS has been a continuous leader in business analytics software and services. And indeed, it does not disappoint when it comes to its internal training and development practices. It offers a variety of development programs for new employees that extend beyond the on-boarding process to its training programs for leadership team members, and have successfully built the concept of development into its professional culture.
2. Amazon


Amazon, of course, leads the way as a global large ecommerce giant. It not only compensates its employees for a variety of different trainings within "in-demand" fields such as accounting, inventory management, and procurement, but has made it a priority to offer flexibility (where and when possible) which involves a "Virtual Contact Center," which equips Amazon employees to work from home.
3. Marriott

Marriott is one of the largest global hotel and lodging companies, with more than 4,400 properties in 85 countries and territories. Marriott International offers a variety of trainings to its employees worldwide using multiple training delivery methods. Some of these training offerings are virtual, and some are in-person or on-site trainings. Marriott focuses its training programs on developing skills, and provides professional and career development training. Among several other categories, some of its trainings include work-life balance, job-specific skills development, and leadership and management.
4. Etsy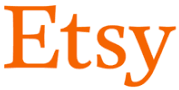 Etsy employees have access to a wonderful internal school that assists them in further developing their careers within Etsy, and beyond. The "Etsy School" has offered a pathway for lunch-and-learns, off-site workshops, and webinars as well as self-employee trainings. Employees train and teach other employees skill sets in ways that help everyone grow and evolve into more well-rounded team members.
5. 1-800-Got-Junk?


1-800-Got-Junk? is an interesting model, unlike the others offered in this article. It provides ample business-for-self opportunities if employees desire. Many employees begin as hourly team members to move on to franchise owners. The in-house training supports employees within their current-day roles as well as the courses that help prepare employees for future franchise ownership (such as classes focusing on finance, management, etc.).
Related Costs of Training and Development
Training Magazine's annual Training and Industry Report in 2018 (their most recent publishing) tabulated an overall expense estimate of $87.6 billion for training within the United States, which includes all payroll and spending on external products and services. The industry is big and getting bigger (especially for larger companies that maintain large training budgets).
Costs to small businesses vary across the board. Although companies do not need to spend a lot of money and quality training, there are, most commonly, expenses associated with robust training and development programs. The best way to assess who is doing what, within employee training programs, is to take a glance at "how" companies are administering training.
The information technology (I.T.) utilized overall is the real story within this question. According to Training Magazine, the most common I.T. tools utilized include the following:
Learning management systems (LMSs) at 81%, followed by virtual classroom/Webcasting/video broadcasting at 69%, are leading the way.
Rapid e-learning tools at 45% follow behind.
The delivery methods least often used for training remained the same as last year:
Podcasting at 14%.
Online performance support (EPSS) or knowledge management system at 21%.
Mobile applications and learning content management systems (LCMSs), both at 30%.
Each of these avenues represents a different cost and time commitment approach to your training and development endeavors. Instead of offering a couple of vendors to assist you here (there are several links to them throughout this article) and/or costs of what other, specific companies are doing, we found it more helpful to again refer to the Training Magazine report as it is the most comprehensive in the industry. We like looking at the costs of training and development as it relates to average cost per employee and the average training hours (both samples are from within the United States).
Frequently Asked Questions (FAQs) About Training and Development
Below are some of the most common questions our professionals get asked about. Some of these may help you find solutions to questions that you too have, or may key you in to a pitfall to avoid or a hack to pick up early on in your program development.
Do I need to pay for trainings that my employees attend?
Training and development programs are not required by law. The caveat to this response is of course unless you, the employer, require your employees to have or maintain certain skill sets, certifications, or licenses. Then, you should have a program that HR assists employees in maintaining timely re-certifications as well as updated training courses.
If any training or on-going education courses (seminars, webinars, etc.) are required for the position the employee occupies then, at times, you may be required to cover the associated costs of the trainings, certifications, etc. Ensure that your company policies are clear about this detail. Further, employment contracts, union agreements, and any relevant state laws should also be referred to, as it is not currently required under federal labor law.
Do I need to pay for employees' time while they are at trainings? (Note, this is a different question than question #1.)
The Fair Labor Standards Act's (FLSA) requirement for employers to pay for non-exempt (or hourly paid) employees' training time depends on the following four criteria:
The training must be voluntary.
The training must take place outside of normal work hours.
The training should not be directly related to the performance of the employee's job.
No work should be performed during the training.
Note that the FLSA requires that all of these noted conditions must be satisfied in order for the training not to be considered compensable time.
For many employers, this only answers part of the question, as these requirements can cause confusion based on particular details to any given example. The Society for Human Resource Management (SHRM) offers a good example: if the training is outside of normal work hours, has no job relevance, no work is performed during the training, but the training is required for the job, does that make it compensable? In many cases, the answer is yes; the employer must compensate the employee for their time.
Can I require employees to take trainings during non-work hours?
The short answer to this is, yes, if it is required for the position. However, there is much more to say about this. Once again, if you are requiring the training, it will be, most commonly, on you to pay for the training itself. Moreover, as we have just alluded to in our last answer, you will also be required to compensate the employee for his or her time.
Keep in mind the end-goal here as well, training and development opportunities are, partially, meant to be a method of positive engagement with your team members. The employee may have family, or other related limitations as to when they can attend trainings or classes. Make it work for them too.
Specific trainings may indeed fall outside of the employee's regularly scheduled hours of work. If this is the case, provide the employee with ample advance notice of the training(s) and ensure, if there is the ability, to help the employee leave work early on a day leading up to the training. We encourage you to be patient, consistent and fair with your team members. Much of the time both sides can get what they need and want in a timely manner.
If I pay for a work-related training and then the employee quits, can the company get paid back?
Not to beat a drum here, but, once again, it matters on whether it was required for the position. If the company required training, then, no, the company may not seek reimbursement from the former employee. The caveat to this response is whether or not an employment contract was in play that had specific requirements that would guide us differently in this arena.
If the training was not required, or was voluntary, the answer is still not an automatic yes. This detail should be spelled out in your company policy for business-related reimbursements to be fairly and consistently regulated. In some cases companies have employment agreements that suggest if an employee departs the company's employ within a certain time frame, the employee would then reimburse the company all or a percentage of the cost of the voluntary training.
If you throw in union contracts then this response may get a little more complicated. So engage your legal and/or HR team prior to taking action on this one.
Bottom Line
Training and development (T&D) programs are not created and then left alone. These programs require on-going cultivation and evolution but are worth the effort when you consider all that they can provide for you by way of employee engagement, skills training, professional development, and retaining top industry talent.
As we have previously noted, creating and maintaining a robust training and development program is no joke; it is scary for some and confusing for others. Whether you choose to seek guidance from a vendor-partner like TalentLMS or go it alone, your organization has the potential to grow substantially, in part, through a dynamic employee training and development program. The key is to take it one step at a time. Do not overwhelm your team, focus on what truly matters to your people and operation, and build from there.