More than half of new hires want an onboarding process that is thorough and organized, according to a LinkedIn poll. Onboarding software can help your HR team create automated processes, provide easy access to needed paperwork, and create a "paper trail" of accomplished tasks to ensure compliance. The best ones are affordable and easy to use.
Top 5 Onboarding Software for 2020
| Best Onboarding Software | Best For |
| --- | --- |
| | (Best Overall) Small businesses seeking affordable software that personalizes onboarding documents with pre-entered information |
| | Startups wanting onboarding software included with affordable payroll services |
| | Fast-growing firms needing onboarding as part of a full-blown HR system |
| | Service companies that have unusual shifts and need certification tracking |
| | IT, professional services, and global firms that customize onboarding processes per job role |
How We Evaluated the Best Onboarding Software
A well-planned onboarding process not only makes things easier for human resources but also makes a lasting good impression on the employee. In addition to gathering all the important information, from emergency contacts to benefits preferences, you should be able to conduct initial training, get signatures on agreements and other legal paperwork, and even provide an introduction to company culture.
We looked at many onboarding software solutions that work well when hiring new employees, including project management software with onboarding tools. Here's what we considered when determining the best:
Price: Most onboarding software charge monthly by employee. Some offer add-ons for additional fees.
Ease of use: We chose software with intuitive interfaces, customizations, and templates to make your job easier.
Employee data & directory: You should be able to store employee contact data and employees' onboarding progress.
Task management & workflow: The best onboarding software lets you create task flows unique to your needs and that are easy for employees to follow.
Secure document storage: Since onboarding often involves personal data or proprietary information, we looked at the program's security.
Messaging: We looked for software that lets you send reminders as well as lets employees ask questions.
E-signature: So much onboarding requires legal paperwork; we looked for the ability to sign online.
Add-on features: Integrations with tracking, payroll, and other HR software are useful.
User reviews: We also considered what users have to say about each software in online reviews.
GoCo tops our list for onboarding software. It's reasonably priced and offers add-ons to let you create a more complete HR program. Its intuitive interface makes it easy to get new hires checked in, whether with paperwork, training, or popping in to meet the boss. It also offers some neat time-saving tools.
GoCo: Best Overall Onboarding Software for Small Businesses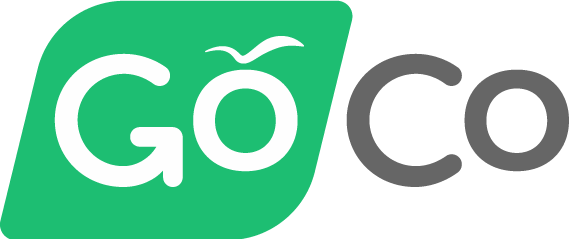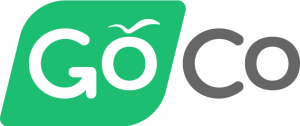 GoCo is our top choice for onboarding software, because it's so easy to get new hires started. You can have them input important information, sign documents, and set up payroll and benefits. Highly regarded by users and affordable, it has top-notch security and customer service.
GoCo Pricing
GoCo's comprehensive HR platform includes customizable onboarding workflows. Choose the free basic program if you have fewer than 20 employees or the premium plan at $4 per employee per month. You can purchase additional features for time tracking, payroll, or benefits from $2.40 to $6 per employee per month. There's no free trial.
GoCo Annual Plan Pricing Tiers
| Features | Free HR | Premium HR |
| --- | --- | --- |
| Pricing | Free | $4 per employee/month |
| Number of Employees | <21 | Unlimited |
| Document Storage | ✔ | ✔ |
| Onboarding & Workflows | ✔ | ✔ |
| Autofilled Documents & E-signature | 2 | Unlimited |
| Personal Time Off (PTO) | Basic | Advanced with Add-on |
| Org Chart | N/A | ✔ |
| Benefits, Payroll Sync | N/A | With Add-on |
GoCo Features
GoCo offers easy onboarding for filling out data and forms, plus a customizable checklist for other new hire tasks. It's secure and offers great customer support and help resources.
Standout Feature: Magic Documents
GoCo makes it easy to personalize paperwork and for employees to fill out forms. Magic documents are simply documents you've created with fields for personal information such as name or salary. GoCo can then fill in the blanks with the data you already have in its system. It also remembers e-signature data to make it easy for employees to sign forms in the system.
Employee Data
GoCo collects employee personal data when the new hire starts onboarding. After an optional new hire agreement, it takes them to a form that you can customize for the information you need. You can even add an explanation—for example, you can ask about food allergies with a note that it's for planning employee get-togethers and lunches. GoCo will automatically populate with information you already have such as name and email.
This software lets your new hire fill out tax information as well. There's a simplified form with links to the government forms and calculators as needed. It has embedded W-4 and I-9 forms. Once a new hire signs any document on GoCo, the signature is saved so they can sign with a click of a button afterward.
Onboarding Task Management
GoCo's preloaded onboarding tasks focus on the paperwork—forms and contact information. You can add other onboarding tasks as a checklist. You can create a library of tasks, then add the ones specific to a new hire. For example, you might need Janice in Sales to order business cards, while Dex in Shipping needs to show his Class A license to his supervisor.
Communication & Apps
GoCo has automatic messages such as emails to remind employees to bring in identification on their first day. On forms, you can add additional questions. If you need to add a task, GoCo automatically notifies the employee. You can integrate GoCo with Slack for real-time communication as well.
Features Beyond Onboarding
GoCo's PTO function automatically tracks accruals, balances, and other important time-off functions. If you purchase add-ons, you can also manage your benefits and timesheets, and complete ACA forms.
GoCo integrates with calendars, ADP, some benefits programs, and other HR and onboarding programs such as When I Work. It also has payroll sync that can configure pay cycles and make smart calculations.
Data Security
GoCo uses two-factor authentication and requires a 6-digit code along with a password. The software uses Amazon Cloud, which is one of the most secure in the world. The data centers are accredited under:
ISO 27001
SOC 1 and SOC 2/SSAE 16/ISAE 3402 (Previously SAS 70 Type II)
PCI Level 1
FISMA Moderate
Sarbanes-Oxley (SOX)
Application Security
GoCo uses bank-level 256-bit SSL encryption, encrypts data at rest, uses expiring URLs to link to documents, has session security and time-outs, and keeps audit trails for all user behavior. It's HIPAA-compliant for health information and offers other account-securing features.
Service & Support
You can contract with GoCo to get dedicated assistance in setting up your HR program. You can reach customer support via email or phone during its regular business hours (9:30 a.m. to 6 p.m/. Central time, Monday-Thursday, 9:30 a.m. to 4 p.m. CT Friday). There is a thorough help section with illustrated articles and demo videos as well.
What GoCo is Missing
GoCo is a complete HR system with all its add-ons, which is why it ranks No. 1 on our list. However, many features come with additional fees.
What Users Think About GoCo
Users on third-party review sites give GoCo high marks. They like the intuitive interface, customizations and wide range of HR features. Some users asked for more integration. One mentioned the lack of employee record numbers can make it difficult for large corporations.
Gusto: Best Onboarding Software for Businesses Needing Payroll Features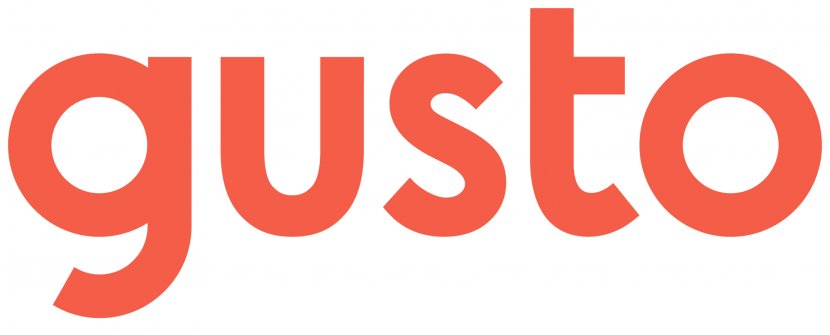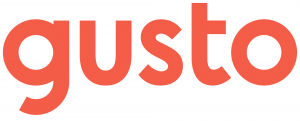 Gusto is a US-only payroll and HR service that has onboarding tools. It processes payroll, taxes, PTO, plus benefits. The onboarding tools are focused on these needs but can include custom documents. The pricing is a little higher, but the services are extensive, and you can add other tools at additional fees.
Gusto Pricing
Gusto's pricing runs from $39 plus $6 per person per month to $149 plus $12 per person per month. You need the Complete plan for onboarding. You are only charged for contractors in the months you pay them. There's also an a la carte menu of additional functions. Gusto offers a 1-month free trial.
Gusto Pricing Tiers
| Features | Core | Complete | Concierge |
| --- | --- | --- | --- |
| Pricing | $39 + $6 per person/ month | $39 + $12 per person/month | $149 + $12 per person/month |
| Full-service Payroll | ✔ | ✔ | ✔ |
| Employee Self-service | ✔ | ✔ | ✔ |
| Health Benefits | ✔ | ✔ | ✔ |
| PTO | N/A | ✔ | ✔ |
| Onboarding | N/A | ✔ | ✔ |
| Time Tracker | N/A | N/A | ✔ |
| Employee Directory & Surveys | N/A | N/A | ✔ |
Gusto Features
Gusto focuses on payroll and benefits, but offers paperwork processing as well so that you can quickly onboard employees. The process is automated and begins after you add your new hire as an employee within the software.
Standout Feature: Surveys
The Complete plan allows you to set up surveys to send out to employees. Use these to get to know new hires better or send out regular surveys to get some actionable feedback on company culture, issues, or what they'd like to do for the annual holiday party.
Employee Data
You can start filling in employee data with basic contact and salary information. Your new hire can then add emergency contacts, account and tax information, and other important data. Gusto will keep it stored. You can also share this data with other software such as QuickBooks, though its integrations.
Onboarding Task Management
Onboarding starts with sending a new hire the offer letter through Gusto. Then, you can get them on the program to set up their accounts. You only need to input the basic information like name, salary, and email. The new hire can fill in the rest and sign forms such as W-4s or employee agreements. Gusto stores these for you. Depending on your plan, you can also have them sign up for benefits, and answer surveys to learn more about them personally.
Communication & Apps
Employees can access Gusto via mobile apps as well as online. In addition to surveys, you can create email notifications through Gusto. Automatic notifications to employees include:
When their email is added to Gusto
When an email or password is updated
When they are paid, including bonuses
When their W-2 is available
When their PTO is approved or denied in Gusto
If they have benefits with Gusto—confirmation and time-sensitive enrollment notifications
One nice feature of Gusto for HR is that it will alert you if there are any changes in federal or local laws that may affect your compliance. You can also call for HR consulting if you purchase one of the higher-tiered plans.
Features Beyond Onboarding
Gusto has some features that can help you acquaint new hires to your company culture and co-workers. There's an org chart (standard for many onboarding programs) but there's also a co-worker directory that can include photos and fun facts about each person.
The PTO and time-management functions include automated payroll and calendar sync. You can also set different pay rates for holidays.
Data Security
Gusto secures data with 256-bit SSL encryption, which is what most financial organizations use. It's also Affordable Care Act (ACA), HIPAA, and ERISA compliant. Unlike other onboarding software on our list, Gusto does not have ISO certification. However, it says that with the Concierge plan, its team will make sure you meet the ISO compliance requirements.
Service & Support
Gusto offers customer support via phone or email. Email takes up to 48 hours to respond. Phone support in general is better, but some users found the staff less than helpful. The online help center is text-only but includes step-by-step instructions. The Concierge plan has dedicated support and a direct line.
What Gusto is Missing
Gusto focuses on the paperwork side of HR. It does not have a tool for checklist management for non-personnel tasks such as meeting a supervisor or picking up items (although you can set up a form to log these things as done). Many of the typical onboarding documents, like an employee handbook, are only available with the Concierge plan.
What Users Think About Gusto
User reviewers on our site say Gusto is easy even for people not familiar with payroll software. They also call out the easy tax processing. Negative comments included the price, which users say has increased multiple times.
More concerning are the recent 1-star reviews that report problems in PTO processing. If this is a need and you are interested in Gusto, talk to its support team to be sure you understand this feature. Users were polarized on customer service—some had excellent experiences, while others found the support staff "useless."

Zenefits: Best Onboarding Software for Highly Regulated Firms


If you want an onboarding and HR software that is mobile-first, consider Zenefits. It offers form signature and secure employee data sharing across your HR software solutions. Its automated error-checking tools make sure paperwork is correct and compliant before it's submitted, a plus for highly regulated firms that are under more legal scrutiny. It's a cost-effective system with a lot to offer.
Zenefits Pricing
Zenefits prices per employee—$8 to $21 per month, depending on the plan, five employees minimum. For contractors, it charges $6 per worker each month they are active in the system. You can also get add-ons at extra charges. There's a free 14-day demo.
Zenefits Annual Pricing Tiers
| Features | Essentials | Growth | Zen |
| --- | --- | --- | --- |
| Pricing | $8 per employee/month | $14 per employee/month | $21 per employee/month |
| "Core HR" (Hiring, Onboarding, Management) | ✔ | ✔ | ✔ |
| Time & Scheduling | ✔ | ✔ | ✔ |
| IntegrationsIntegrations | ✔ | ✔ | ✔ |
| Mobile App | ✔ | ✔ | ✔ |
| Compensation Management | N/A | ✔ | ✔ |
| Performance Management (Feedback to Annual Reviews) | N/A | ✔ | ✔ |
| Well-being (Reports on Team Performance and Attitude) | N/A | N/A | ✔ |
Zenefits Features
Zenefits offers tools for document handling, collecting information and e-signatures, and filing paperwork so you can stay compliant. It is secure and offers background check services, too. Payroll features cost extra.
Standout Feature: Background Checks
Zenefits lets you order background checks with just a couple of clicks. Zenefits works with Checkr to perform background checks using artificial intelligence and machine learning technology to speed up the process while ensuring reliability.
Employee Data
Like most of the onboarding software on our list, Zenefits lets your employees input their personal, contact, financial, and other information, including a photo. This information is shared across any integrations you have to make it easy to keep all your programs current. These can include third-party integrations such as Google Drive or Salesforce, as well as benefits services such as 401(k)s, or accounting programs like QuickBooks.
Onboarding Task Management
The onboarding is basic and comparable to other software on our list. You can send acceptance letters, ask for contact and other personal information, and have the employee process tax and direct deposit paperwork. Zenefits has built-in safeguards to ensure your paperwork is in compliance and turned in correctly and on time.
Communication & Apps
Employees can access Zenefits online or via mobile app. Employers can create custom email messages and send them to the company, department, team, or individual. You can also set triggers (such as completing onboarding) and add attachments.
Features Beyond Onboarding
Zenefits can handle your employee tasks long after onboarding. The Growth and Zen plans offer performance monitoring functions such as setting up feedback or annual performance reviews as well as benchmark salaries and benefits based on industry and location. The Zen plan offers analytics to help you measure and track your company's well-being.
Data Security
Zenefits has two-factor identification and TLS encryption, which is stronger than SSL. They are SOC 2 certified. Zenefits maintains audit logs and has third-party stress testing of its system to ensure it remains secure.
Service & Support
Zenefits online help primarily leads you to classes or training sessions, which can be annoying if you only need a quick single-page how-to. You can contact support via email or phone. Users say phone support is hit-and-miss as far as response speed.
What Zenefits is Missing
To get all of Zenefits' tools, you need the highest plan. Payroll services are not included but can be purchased for an additional $6 per employee per month. It does not offer checklist management for onboarding as GoCo does, nor does it have automations like other software on our list.
What Users Think About Zenefits
Customers on our review site give Zenefits 4.4 stars. In addition to easy to use, they called out its great integration capability. As noted above, customer service can be problematic. Other negative comments were about the system not updating information in a timely manner, especially when it came to benefits.
Shiftboard: Best Onboarding Software for Shiftworkers


Shiftboard is a flexible scheduling and hiring software with onboarding tools in its Enterprise plan. It tracks everything from contact information to certifications and has great data security for the US and Europe. Prices start at $3 per user per month, but all plans are highly customizable, so there are no standard prices.
Shiftboard Pricing
Shiftboard does custom pricing according to plan and business needs. However, it does start at $3 per user per month. Unlike other onboarding software, it offers a one-time event plan, a great alternative if you have a large event with employees you need to track and schedule. The Enterprise plan offers dedicated onboarding tools.
Shiftboard Pricing Tiers
| Features | Basic | Professional | Enterprise |
| --- | --- | --- | --- |
| Pricing | Contact Sales | Contact Sales | Contact Sales |
| Scheduling | ✔ | ✔ | ✔ |
| Basic Reporting | ✔ | ✔ | ✔ |
| Text, Email & In-App Alerts, Messaging | ✔ | ✔ | ✔ |
| Custom Profiles | N/A | ✔ | ✔ |
| Member Documents | N/A | ✔ | ✔ |
| Third-party Integrations | N/A | ✔ | ✔ |
| Onboarding | N/A | N/A | ✔ |
| Contract, Credential, and Compliance Tracking | N/A | N/A | ✔ |
Shiftboard Features
Shiftboard offers tools for collecting contact information, tracking training and certifications, and checking off onboarding tasks. Once complete, it will automatically add the employee to your schedule.
Standout Feature: One-Time Events
Shiftboard is the only onboarding software on our list that can handle special occasions. If you have a large corporate event, charity function, or emergency need for a large number of qualified personnel, Shiftboard can offer you a plan to find, hire, onboard, and schedule them.
Employee Data
Shiftboard holds employee data that includes contact information, credentials, skills, work history, and positions. It also tracks their certifications, an important feature if you are in a regulated industry or have volunteers that need specific training such as for when working with children.
Onboarding Task Management
Shiftboard takes you through the entire hiring process with online applications, applicant evaluation tools, and the ability to communicate with managers and applicants when a hiring choice is made. Unlike When I Work, which automatically puts new hires on the schedule, Shiftboard onboards the employee first, including tracking training to ensure the new hire is ready and qualified, before putting them on the schedule.
Shiftboard's onboarding tools (available with the Enterprise plan) let you post documents and record agreements to policies. It tracks credentials and certifications, with alerts for expiration dates. You can also add checklists and view the status of onboarding tasks.
Communication & Apps
Workers and managers can communicate via the app on desktop, tablet, or mobile. You can send out alerts or group messages. The Enterprise plan also allows for two-way text messaging.
Shiftboard has reporting tools or lets you export the data to other applications. It integrates with hundreds of other software for accounting and HR (such as ADP, Paychex, Intuit QuickBooks, etc.).
Features Beyond Onboarding
Like When I Work, Shiftboard offers extensive shift scheduling capabilities. Workers can view shifts, request trades, or ask for time off, for example. Managers can assign workers based on qualifications and quickly fill in spots when someone misses a shift.
Data Security
Shiftboard is GDPR compliant so it's fine for European nations or EU citizens working anywhere in the world. It uses 256-bit SSL encryption. This is bank-level security and on par with the other software on our list. Shiftboard runs on TierPoint in the US and AWS cloud in Europe. AWS is one of the most secure cloud services in the world. TierPoint is audited under SSAE 18 Type 2 SOC 2, PCI-DSS*, GLBA and HIPAA standards annually and is ITAR and EU-US Privacy Shield registered.
Service & Support
You can contact support via phone. The help center has articles that are narrative rather than step-by-step and do not have illustrations. The videos are likewise informational and not about how to perform tasks.
What Shiftboard is Missing
You need the Enterprise plan to get the onboarding tools for Shiftboard. It also lacks payroll and benefits processing functions. It will integrate with other software for these features. Some integrations include ADP, Sage, Oracle, Quicken, and Paychex.
What Users Think About Shiftboard
Our Shiftboard user reviewers give the onboarding software 4.4 out of 5 stars. They especially appreciate its ability to handle casual workers, like volunteers, who don't have a regular shift schedule. Reviewers on other sites like the ability to export data and the reporting features. However, some noted that the user interface is not as modern or intuitive as other software.
monday.com: Best Onboarding Software for Customization


Strictly speaking, monday.com is a general project management software. Therefore, it's a good choice for running processes all over your company, from IT to HR. Its customizations and dedicated templates make it a great choice for HR teams needing to get control of their onboarding processes.
monday.com Pricing
monday.com prices its plans by groups of five users. For example, with five users, the basic plan costs $7.80 per user per month, but it's $39 per user per month for a single user. Employees use shareable boards rather than a full account. Nonprofit organizations and educational institutions can get discounts for monday.com.
monday.com Pricing Tiers for 1-5 Users
| Features | Basic | Standard | Pro | Enterprise |
| --- | --- | --- | --- | --- |
| Pricing | $39/month | $49/month | $79/month | Varies |
| Shareable Boards | N/A | 4 guests billed as 1 user | Unlimited | Unlimited |
| Unlimited Viewers & Boards | ✔ | ✔ | ✔ | ✔ |
| Forms customization | N/A | ✔ | ✔ | ✔ |
| Time Tracking | N/A | N/A | ✔ | ✔ |
| Timeline, calendar & Map Views | N/A | ✔ | ✔ | ✔ |
| File Storage | 5GB | 50GB | Unlimited | Unlimited |
| Activity Log | 1 week | Unlimited | Unlimited | Unlimited |
| Integrations | N/A | 250 actions/month | 25,000 actions/month | 100,000 actions/month |
monday.com Features
HR teams can take advantage of monday.com's automations, customizable fields, file attachments, and forms to create or modify an onboarding template that works great for managers as well as new hires.
Standout Feature: Automations
Following up on employees to complete tasks is annoying and time-consuming, but monday.com can handle that for you. You can create automations to send out reminders, flag tasks not completed by deadline, or set up a task management action such as moving it to a different group.
Employee Data
To collect data, you can either create a task that leads to another program that collects the information or set up a form with the Forms function. The Forms function works outside of monday.com, so you can put it on a website or email if you wish. Its automation allows you to send a thank-you message and redirect the user after they complete the form. You can integrate with Excel if spreadsheets are your style, or download the data as CSV to load into other HR programs.
Onboarding Task Management
You can start with monday.com's customizable onboarding template and modify it with different fields. For example, you can set a field to let employees know if a task is done via video, reading, or a one-on-one discussion with someone. You can attach files of the employee handbook or other training documents, and link to forms such as I-9 or confidentiality agreements.
Unlike GoCo and Zenefits, monday.com doesn't have e-signature capability, so you may need to link to an app such as DocuSign. New hires can complete tasks and check them off, giving you a reliable paper trail.
Communication & Apps
monday.com is highly collaborative, allowing employees to comment within tasks to ask questions or acknowledge having read files. It does not allow commenting within a document itself, nor does it have e-signature capabilities. You can assign a trainee or manager as well as the new hire to each task, so they have an easy point of contact or to ensure that the manager stays responsible for their new subordinate's progress.
Features Beyond Onboarding
If it's important to track time spent in training or onboarding, you can activate a time-tracker. You can also record start and stop dates or other important data.
The Basic Plan from monday.com offers 5GB of file storage, 50GB on its Standard Plan, and unlimited storage on its Pro and Enterprise Plans. If that's not enough, or you want additional capabilities (like editing), you can integrate with file-sharing programs such as Dropbox, Microsoft Office, and Google Drive.
One advantage of monday.com over the other onboarding software on our list is that you can use it for any process. Use monday.com to manage and automate planning processes in any department from production to marketing and make it easy for people to communicate across teams.
Data Security
monday.com is GDPR compliant, has multiple ISO certifications and is SOC 1, 2, and 3 compliant. Its HIPAA compliance makes it usable for health care companies. It protects data with encryption, multi-factor authentication support, Single Sign-On, and advanced session management as well as privacy controls. Some of these features vary by plan.
Service & Support
monday.com offers live phone and email support 24/7. Response is not always immediate, but usually within a few hours. Its robust, searchable help section within the project management software program includes self-help guides, articles, and videos. Some tasks even have an in-app walk-through tutorial. Monday.com also offers:
Knowledge Base
Guides
Video Tutorials
Webinars
Community Forum
VIP Training Package
You can hire monday.com for custom implementations, data migrations from existing project management tools, onboarding, training, and industry-specific integrations. It could save a lot of time if you are moving from another software or just starting out with project management tools.
What monday.com is Missing
In addition to the lack of e-signature tools, Monday.com does not have robust reporting. You can export data as a CSV to manipulate, or use the filter function to see just the information you need in real time. It does not integrate with other HR software or benefits plans.
What Users Think About monday.com
In our research, we found that monday.com's users praised its flexibility and ease of use. The monday.com user who designed the HR template said it gives new hires a strong first impression that the company is organized and works smart, not hard. This is important considering 4% of new hires leave after a bad first day. The primary complaint centers around pricing, which can be high compared to other options.
Looking for something else? Read our buyers' guide on the best HRIS/HRMS software for small businesses.
Bottom Line
Onboarding software does more than save time. It can help you meet regulations, ensure a trained work staff, and give employees a great first impression. The best onboarding software have tools for managing onboarding tasks, tracking training and certifications, and maintaining regular communication with new hires.
We found GoCo the best overall software for onboarding for small and medium businesses. Its standard plans run from free to $4 per employee per month, and you can scale it up with add-ons to get the right solution for your needs. Well-regarded by users and secure, it offers the best tools to get your new hire onboarded fast.