6 Best Onboarding Software Programs for 2022
Onboarding software can help your HR team create automated processes, provide easy access to needed paperwork, build enthusiasm with welcome messages, and more. The best ones are affordable and easy to use.
We looked at many different types of onboarding software solutions that work well when hiring new employees, including project management software with onboarding tools. To make our list, the software had to manage employee information, facilitate e-signatures for mandatory tax forms and contracts, and store documents like company handbooks. After considering over a dozen, we narrowed it down to the six best:
Best Onboarding Software Compared
| | Minimum monthly pricing* | Create checklists/ workflows | Profiles beyond contact info | Triggers/ reminders | Background checks | Onboarding training | Surveys |
| --- | --- | --- | --- | --- | --- | --- | --- |
| Visit Rippling | $8/employee | Automated workflows | ✓ | ✓ | ✓ | ✓ | ✕ |
| Visit BambooHR | $8.25/ employee (custom quote) | Checklist | ✓ | ✓ | ✕ | ✓ | ✓ |
| Visit GoCo | $5/employee | Checklist and workflow | ✓ | ✓ | ✕ | ✕ | ✕ |
| Visit Gusto | $39 + $12/person | Checklist | ✕ | Payroll only | ✕ | ✕ | ✓ |
| Visit Homebase | $24.95/location | Checklist | ✕ | Clock In/Out only | ✕ | ✓ | ✓ |
| Visit Monday.com | $0 (for two users) | Checklist and workflow | ✓ | ✓ | ✕ | ✕ | ✕ |
*Pricing is for the plan that includes onboarding, which may be a higher-tier plan.
A Note About Security: Secure storage and transmission of information is vital for onboarding, especially when using mobile devices, which these services all can do. Therefore, we chose only onboarding software that use at least 256K SSL or TLS encryption, which is bank-level and higher, and either used Amazon Web Services for storage or demonstrated through certifications and procedures that their storage facilities are secure.
Rippling: Overall Best Onboarding Software
Rippling

Overall Score:
4.58
OUT OF
5
RATING CRITERIA

Pricing
3.75
OUT OF
5
General Onboarding Features
4.63
OUT OF
5
Popularity
5.00
OUT OF
5
Other Onboarding Features
5.00
OUT OF
5
Ease of Use
4.50
OUT OF
5
What We Like
600+ software integrations
Super easy to use
Can onboard new hires for software
Has hardware rental program for computers
What's Missing
You can't purchase other modules without buying the core Rippling Unity platform first
Gets expensive as you add modules
No form creator
Rippling Pricing
Rippling provides custom quotes for its modules. These are the prices we received. They do not include all modules.
Core Rippling Unity platform: $10 per employee monthly ($8 per employee if billed annually)
Full-service payroll: $8 per employee monthly
Employee benefits: $6 per employee monthly
Flex HSA/FSA and commuter benefits: $6 per employee monthly
HR help desk: $100 per month
App management: $8 per employee monthly
Device management: $8 per employee monthly
Rippling is an extremely complete HR software that works on a modular system, so you can add (and pay for) only the tools you need. It earned its spot as best overall onboarding software because onboarding is included in its most basic package and very easy to use and works internationally. However, its claim to fame is how easily it onboards for software, from assigning needed programs to issuing hardware.
Rippling starts with a core module that includes onboarding and runs $8 per employee, per month. From there, you select from a large number of modules and tools to create a custom package for your onboarding and HR needs. This can get pricey, but real-world users say it's worth it. Rippling's IT module lets you assign software, and it can even manage your hardware for you.
We gave Rippling 4.58 out of 5 stars. The semi-transparent pricing took its score down a little, as did the fact that it did not have free, live phone support. It has maximum scores for popularity and payment features, and the highest score for HR tools.
Rippling's Standout Features
Software assignments: Rippling was the only software on our list that can automatically add new employees to the apps they need. You can set this by role, department, project, or whatever condition you decide. BambooHR and GoCo can help with login information only. Gusto has more robust device management, but it's geared toward security and program access.
Hardware setup: If you'd like to outsource IT, Rippling can prepare a laptop with everything a new employee needs and send it to them. It manages the device from security to updates, throughout the employee's tenure. At the end of your worker's employment, Rippling retrieves the computer and decommissions it. We haven't seen this option with any other HR service we've encountered. It can be pricey, however.
International: BambooHR, Rippling, and Monday all work with international companies. Rippling says it can provide functions for over 100 countries, but only for contractors. If you need onboarding for other types of international employees, consider BambooHR.
Integrations: Rippling is one of the best HR systems for integrations, with over 600 partner apps. Compare this to Bamboo, which has 50.
Super easy to use: Rippling's user interface is intuitive and easy to use. Users on multiple third-party user review sites rate it 4.81 out of 5 on average. Over the years, we've seen it fluctuate between 4.8 and 4.9, making it the most consistently praised software we've seen.
BambooHR: Best for Helping New Hires Connect With Co-workers
BambooHR

Overall Score:
4.15
OUT OF
5
RATING CRITERIA

Pricing
3.00
OUT OF
5
General Onboarding Features
4.00
OUT OF
5
Popularity
4.00
OUT OF
5
Other Onboarding Features
4.50
OUT OF
5
Ease of Use
5.00
OUT OF
5
What We Like
Easy to use
Customizable employee database
Automated reminders for missing paperwork or late tasks
Has great human resources information system (HRIS) features
What's Missing
Pricing not transparent
Does not onboard software, hardware
No task flows
BambooHR Pricing
You need the Advantage Plan for onboarding.
Advantage Plan: $8.25 per employee, per month (custom quote)
We like BambooHR because it's an easy yet complete HR system with excellent onboarding tools. BambooHR earns its place on our list by being a solid system with all-around great tools, but we especially liked the Get to Know You email feature, which helps new hires forge social connections with co-workers. While it has custom pricing, it has defined plans, so you get what you need without having to build your own plan. Users rate it highly, as do our competitors.
BambooHR has two plans: Essentials and Advantage. However, you can only get onboarding with the Advantage plan. It's quote-based, and we were given a quote of $8.25 per employee, per month, assuming a company of 15 employees. This is highly competitive since it includes all the features, including training. GoCo and Rippling, by contrast, add fees for each tool.
We gave BambooHR 4.15 out of 5 in our evaluation. The quote-based pricing brought its score down some. It earned high scores for tools and popularity, with a perfect 5 for ease of use. It does not onboard hardware nor does it have background checks or hire new state forms. These can be done with integrations, but check out Rippling if you want these tools.
BambooHR's Standout Features
Get to Know You email: Making connections affects employee satisfaction—and employee retention. BambooHR gets new hires off to the right start with a Get To Know You email. New hires fill out a form with questions about their hobbies, likes, whether they have kids, etc. (You decide what's important to your crew.) Then you decide who should get an email with the responses. While GoCo lets you create a similar form, only BambooHR takes that extra step in helping a new hire make potential friend connections right away.
International: BambooHR can work with businesses in over 120 countries with HR and payroll tools. Only Rippling comes close, but its international payroll only serves contractors.
Training: Bamboo HR includes training tools. You can set mandatory courses for new hires to ensure compliance, schedule refreshers for maintaining compliances with all employees, and create optional courses to help your people develop their skills.
Satisfaction Survey: The Advantage Plan includes the eNPS survey system, which lets you take the pulse of your workforce through quick surveys. This is a great tool for monitoring employee satisfaction at work, but you can also use it to let your new hire rate their onboarding process and check up on them in their first days.
Full HRIS: Like GoCo and Rippling, Bamboo is a complete HR support system. However, unlike these two, it provides a full toolset in its base plans, with the option of adding on payroll, time tracking, and performance management. GoCo's paid time off (PTO) function automatically tracks accruals, balances, and other important time-off functions. If you purchase add-ons, you can also manage your benefits and time sheets, and complete ACA forms.
GoCo: Best for Personalized Onboarding Documents
GoCo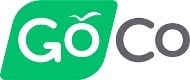 Overall Score:
4.11
OUT OF
5
RATING CRITERIA

Pricing
4.50
OUT OF
5
General Onboarding Features
3.25
OUT OF
5
Popularity
4.00
OUT OF
5
Other Onboarding Features
4.50
OUT OF
5
Ease of Use
5.00
OUT OF
5
What We Like
Create fillable documents
Helps onboard IDs and passwords
Benefits enrollment included
Custom workflows
What's Missing
US only
No new hire reporting
Mobile app glitchy, especially on Android
GoCo Pricing
Pricing starts at $5 per employee, per month
GoCo, like BambooHR, is a human resources application that makes it easy to onboard employees. It offers e-signatures and custom workflows. It impressed us with its Magic Docs function, which lets you create interactive documents with custom fields. It's highly regarded by real-world users and one of the most affordable programs on our list.
Like Rippling, GoCo has a modular system, though it calls them apps. It creates a custom package based on what apps you need. Prices start at $5 per employee per month, which is cheaper than most of the onboarding software we considered. While it does not offer a free trial, it does offer a free online tour of the software, populated with sample information.
GoCo earned 4.11 out of 5 in our evaluation. It earned a perfect score for ease of use—which was reflected in its user-review rating—and was among the best for pricing and payment features. It lost points for not having online employee training tools like sexual harassment awareness videos (although you can add them manually), background checks, and other standout functions.
GoCo's Standout Features
Magic Docs: While the others on our list allow you to upload files for your new employee to read and even sign, only GoCo offers a fully automated document creation system that includes fill-in fields. It will even autofill fields where the system has the information, like names and addresses. Use this for anything from getting-to-know-you forms to performance reviews.
Custom workflows: GoCo's workflows are as easy to design as Monday's, although it lacks Monday's project management tools (such as Kanban boards). It's easy to see progress and click on a project or person to get details. This function works for any project—not just onboarding.
Payroll and benefits: GoCo's payroll wizard collects the information you need for payroll, including W-4 details and benefit enrollment deductions. While it does not offer complete payroll like Rippling or Gusto, it does integrate with payroll software.
Time clock, scheduling, and tasks: Like Homebase, your employees can use GoCo for clocking in and out, which is a nice extra. It allows you to task people through workflows and can send reminders. However, it does not have scheduling like Homebase.
Gusto: Best for Onboarding With Payroll
Gusto

Overall Score:
3.64
OUT OF
5
RATING CRITERIA

Pricing
4.50
OUT OF
5
General Onboarding Features
2.75
OUT OF
5
Popularity
4.00
OUT OF
5
Other Onboarding Features
3.00
OUT OF
5
Ease of Use
5.00
OUT OF
5
What We Like
Easy to use
Files state new hire reports
Device management
Onboards payroll
What's Missing
No performance, training features
Does not onboard hardware, software
No task flows
Gusto Pricing
You need a Complete Plan or higher for onboarding tools.
Complete: $39/month plus $12 per person, per month
Concierge: $149 per month plus $12 per person, per month
Gusto is a popular US payroll and HR service that includes some useful onboarding tools. Plus, its device management program is second only to Rippling's. It handles onboarding from offer letters to benefits enrollment, but the tools only come in a payroll plan. Gusto is our No. 1 choice for HR payroll software, best SMB payroll software, and best online payroll services.
Like Monday, Gusto lists its plans and pricing right on its website, so you can see exactly what you get and how much you'll pay. You need at least the Complete Plan for onboarding tools. It runs $39 per month plus $12 per month, per employee and includes PTO and time tracking, project tracking, hiring, team management, and performance reviews. For $149 per month plus $12 per month, per employee, you also get compliance and HR support.
We gave Gusto a 3.64 out of 5 in our evaluation. Like Monday.com and BambooHR, it got a perfect score for ease of use and scored high for pricing and popularity. It lost points for not having training tools, although you can track things like watching a training video or reading a document you add. It made up for that, however, with its device management feature, which, among the software on our list, only Rippling also provides.
Gusto's Standout Features
Payroll and benefits: As mentioned above, Gusto is a top-rated payroll application. In addition, it offers Gusto-brokered health insurance and other benefits in 39 states. Rippling also made some of these lists, but you have to purchase payroll and benefits as extra modules. BambooHR and GoCo offer payroll as add-ons.
New hire reporting: While others on our list will have employees fill out state new hire reports, Gusto is the only one that files them automatically (unless you get Rippling's payroll module).
Device management: Device management is a new program by Gusto, which works with Apple devices right now and should support Windows by May 2022. This program lets you manage, monitor, and secure company-owned devices in Gusto, including tracking and even locking or wiping them as needed. Only Rippling has a more robust set of tools for managing company computers.
Need payroll software? We think Gusto has the best onboarding for payroll, but unfortunately, its benefits are limited to 39 states. There are many payroll software services that integrate with onboarding software. For other alternatives, check out our best payroll services guide.
Homebase: Best Onboarding for Schedule-based Businesses
Homebase

Overall Score:
3.43
OUT OF
5
RATING CRITERIA

Pricing
5.00
OUT OF
5
General Onboarding Features
2.50
OUT OF
5
Popularity
4.00
OUT OF
5
Other Onboarding Features
1.00
OUT OF
5
Ease of Use
4.75
OUT OF
5
What We Like
Easy to use
Excellent messaging tools
Pay by location—handles unlimited employees
Easily schedule new employees
What's Missing
Only the highest plan includes onboarding
Few HR tools
Does not file state new hire documents
Homebase Pricing
Onboarding is only in the All-in-One Plan.
All-in-One Plan: $99.95 per month, per location
Homebase is top-rated scheduling software that we like because its free program has hiring tools and scheduling, and the onboarding tools cover the basics: W-4s and other forms, e-signature, and a welcome package that can include anything from the welcome letter to training materials. While you need its most expensive plan for onboarding functions, it's competitively priced and offers excellent scheduling features. It's a great choice for restaurants and retailers who primarily hire hourly workers.
As with Gusto, there are other, lower-priced plans, but you need the All-in-One Plan to get onboarding. While $70 per month, it's nonetheless very affordable, since it charges by location with unlimited users. Thus, if you have more than 14 employees in one store, it's cheaper even than the cheapest GoCo plan. Plus, you get excellent scheduling tools that the others on our list cannot touch.
Homebase got only 3.43 out of 5 in our evaluation, primarily because of its weakness in extra onboarding features like device management and workflows—things you may not need if you're running a restaurant or retail store. It also lost points for training tools and background checks, but so did others on our list. It's an extremely popular and highly rated tool and has the advantage of hiring tools and scheduling as well as onboarding.
Homebase's Standout Features
Scheduling: While Rippling and GoCo offer time clocks, and Monday lets you track time for projects, only Homebase has complete scheduling, clock in/out, shift swaps, and more. It onboards straight into the scheduling software, so you can get your new employee assigned to their shift right away.
Hiring tools: Homebase has a library of templates to help you write job descriptions and then it posts to job boards for free. It has a simple applicant tracking system, lets you message and schedule interviews in-app, and moves straight to onboarding when you choose to hire. Gusto also has some hiring tools, but no templates. Rippling's hiring tools cost extra. BambooHR has an ATS but does not post to job boards. GoCo and Monday do not include hiring tools.
On-the-fly feedback: While it does not have performance tools like the more traditional HR products on our list, Homebase does allow for intermittent feedback. Its shift survey can also be used for having new employees rate their onboarding process. The shift notes let shift supervisors or managers make notes on how an employee is fitting in at their new job.
Monday.com: Best for Customizable Onboarding Processes
Monday.com

Overall Score:
3.42
OUT OF
5
RATING CRITERIA

Pricing
5.00
OUT OF
5
General Onboarding Features
1.63
OUT OF
5
Popularity
4.00
OUT OF
5
Other Onboarding Features
3.50
OUT OF
5
Ease of Use
5.00
OUT OF
5
What We Like
Intuitive interface
Highly customizable
Forms creation
Free plan
What's Missing
Not an HR software
Storage limited depending on plan
Integration actions limited depending on plan
Monday.com Pricing
Individual: Free for 2 users, no guests
Basic: $10 per user, per month, no guests
Standard: $12 per user, per month—4 guests = 1user
Pro: $16 per user, per month, unlimited guests
Enterprise: Custom, unlimited guests
Not every company needs HR software for onboarding. If you're looking for an awesome project management tool that has onboarding functions, we suggest Monday.com. This project management program includes checklists, workflows, reminders, and document storage, so it's easily adaptable to onboarding new hires while helping you organize all your HR and team functions.
Monday.com has a free plan, which is sufficient if you are a solopreneur looking to bring in one additional employee such as a temp for a busy season. However, you'll most likely need a paid plan. Prices increase by tools, storage, automated tasks (like reminders), and integration actions. (No other software on our list limits automations or integrations.)
| | Individual | Basic | Standard | Pro | Enterprise |
| --- | --- | --- | --- | --- | --- |
| Price per user | Free—limit 2 | $8 per month | $10 per month, no guests* | $16 per month, 4 guests* = 1 user | Custom |
| Storage | 500MB | 5GB | 20GB | 100GB | 1000GB |
| Integrations | None | None | 250 actions per month | 25,000 actions per month | 250,000 actions per month |
| Automations | None | None | 250 actions per month | 25,000 actions per month | 250,000 actions per month |
| Activity log | 1 week | 1 week | 6 months | 1 year | 5 years |
| Timeline and calendar views | ✖ | ✖ | ✔ | ✔ | ✔ |
| Time tracking | ✖ | ✖ | ✖ | ✔ | ✔ |
*Guests have access to particular projects without access to the whole Monday.com account
Even though Monday.com is not traditional onboarding software, it nonetheless beat out several HR-type products that did not make our list. It helped that it earned perfect scores for pricing and ease of use, as well as a high score for popularity. Its workflow tools were top-rate, but it lost a lot of points for the things HR software handles better—offer letters, background checks, training, PTO, and the like. Overall score: 3.42 out of 5.
Monday.com's Standout Features
Project management: Using its onboarding template, it's easy to adapt it to bringing in new hires and getting them started on projects (which you can organize through Monday.com). You can use Monday to track training, act as a simple CRM, and plan and collaborate on any kind of project, from website building to planning the company holiday party.
Workflow and reminders: Especially with higher plans, Monday.com beats the competition for workflows. It's easy to create new projects, and with automations, it can automate reminders, alerts, or bring a new hire to a new task, even one not associated with onboarding. Rippling, BambooHR, and GoCo all have workflow management and some reminders, but Monday is built to keep a process (like onboarding) moving forward.
Top-rated mobile app: All of the software programs on our list have mobile apps, although Gusto's are for finances only. Monday's app had the best user ratings, with 4.7 out of 5 for iOS and Android. Monday's app lets you manage teams, communicate via @mentions, view tasks, and more. While it lacks PTO tracking like the others, it's nonetheless great for onboarding.
Read our full Monday.com review
Need a full HRIS solution? If these providers don't resonate with you, there are other excellent HRIS systems that include onboarding. Read our buyers' guide to the best HRIS/HRMS software for small businesses.
How We Chose the Onboarding Software
A well-planned onboarding process not only makes things easier for human resources but also makes a lasting good impression on the employee. We looked for tools that made it easy to gather information (from emergency contacts to benefits preferences), get signatures on agreements and other legal paperwork, conduct initial training, and even introduce your employees to the company culture.
Rippling took top billing because it has so many tools to offer, and its modular system means that you can get just what you need. Among our choices, only Rippling onboards users to hardware as well as software, and it is the easiest to use.
Click through the tabs below for our full evaluation criteria:
35%
General Onboarding Features
20%
Other Onboarding Features
15% of Overall Score
We had a mix of custom and transparent plan-based pricing, so we looked for overall affordability, transparency, and whether or not there was a free trial. Monday.com and Homebase earned perfect scores.
10% of Overall Score
As much time as we spend on research, it cannot replace the experiences of real-world users. Here we consider scoring on popular review sites like Capterra and G2. All the software is extremely well liked, with most scoring 4 of 5 and Rippling getting a perfect score.
20% of Overall Score
Other onboarding features included checklists, workflows, and getting software accounts. Homebase only earned 2.25 stars here, a reflection of its focus rather than its quality of features. Rippling again had a perfect score since it onboards hardware and software.
20% of Overall Score
We considered interface, customer support, online guides, and dedicated help when compiling this score. We also looked for integrations. Everyone scored high, and Gusto, BambooHR, GoCo, and Monday all got perfect scores.
*Percentages of overall score
Bottom Line
Onboarding software does more than save time. It can help you meet regulations, ensure a trained work staff, and give employees a great first impression. The best onboarding applications have tools for managing onboarding tasks, tracking training and certifications, and maintaining regular communication with new hires.
Rippling's versatility and fantastic user interface make it our top choice for onboarding software. Employees will be able to onboard quickly and securely, from signing their offer letter to getting their company laptop. Rippling's prices start at $8 per user, per month, for basic onboarding and HR and go up depending on specialized modules. Call Rippling today to get a quote.