8 Top Nursing Job Boards for 2023
This article is part of a larger series on Hiring.
Finding qualified nurses for your business has always been tough. The COVID-19 pandemic has only made it more difficult, and you may face additional staffing shortages as nurses continue to leave the profession. In fact, the U.S. Bureau of Labor Statistics projects there will be 195,400 openings for registered nurses through 2031.
To help you find quality nurses, we've put together a list of the best nursing job boards.
Nursing Job Sites Compared
Minimum Price

Minimum Job Ad Time Posted

Number of Resumes

Key Feature

$350 per ad

30 days

2.8 million

Registered users are both active and passive candidates

$499 per ad

30 days

50,000

Cheapest plan allows resume searches

$499 per ad

30 days

190,000+

Create a company page to showcase culture

$542 per month (unlimited ads)

30 days

250,000+

Built-in applicant tracking system

$145 per ad per month

30 days

380,000+

Alerts you to newly registered users who match your job ad

$49.00 per 2 jobs per month

30 days

115,000+

Gives candidates auto-generated screening questions

$199 per ad

60 days

Undisclosed

Company profile page allows photos, videos, and comments

$349 per ad

30 days

Undisclosed

Social media promotion available
1. Nurse.com: Best for Widest Reach


Nurse.com is more than a nurse job site. Because it is owned by OnCourse Learning, it also has educational resources for nurses and provides updates on relevant industry information. It categorizes job postings based on specialty and location and claims to have over 2.8 million nurses registered on its site.
The website is also a place for nurses to create a profile so you can search for potential candidates. Because there are both active and passive nurse applicants on this site, it's an exceptional location to advertise your nursing job, as you can expand your candidate pool beyond just those nurses actively looking for a new position.
Cost: Nurse.com costs $350 per month for a regular job posting or $850 to have your job at the top of the search results. While not cheap, you can potentially get your nursing job ad in front of hundreds of thousands of qualified candidates. You could absorb this cost by making a quick hire and getting a skilled nurse on the job in a short time.
2. American Nurses Association: Best for Resume Searches

The American Nurses Association (ANA) provides resources to nursing employees and employers, including a job board. Its ANA Career Center lets you post a nursing job ad that can be seen by thousands of skilled nurses.
ANA claims to have nearly 50,000 nurses registered on its website, giving you access to a vast candidate pool. When you sign up to post a job, you'll get access to its Resume Bank, allowing you to actively search for the right nurse while also letting candidates apply to your job posting.
Cost: ANA has several package options available. The most economical option costs $499 for a 30-day job posting and provides access to its Resume Bank—plus, your job ad will be emailed to all of the nurses registered on the site. You'll need to go up one package and pay $699 for the month if you want your job to be highlighted and shown in top search results. It has another package available for $899, giving you lots of options to get your job in front of as many nurse candidates as possible through highlighted job postings, additional email blasts, and distribution to over 1,000 niche and local job boards.
Visit American Nurses Association
3. Health eCareers: Best for Showcasing Company Culture

Health eCareers is an organization with a mission to connect healthcare professionals, including nurses. It offers a broad range of nursing job opportunities. Besides posting a job, the site offers social connections, industry news, salary data, and access to national healthcare associations.
When you post a job on Health eCareers, it will be included in its job alert emails and posted to Health eCareers network sites. With nearly 1 million page views per month and over 194,000 candidate profiles, you're likely to get good traction on your job posting. You can also include video and images with your posting to showcase what makes your company unique.
Cost: A basic 30-day job posting is $499. For $649, you can enhance your job posting with images and videos to make your posting more attractive and stand out. If you have to hire multiple nurses, Health eCareers offers discounts for posting three or more jobs at once.
4. Nursingjobcafe.com: Best for Applicant Tracking

Nursingjobcafe.com boasts over 250,000 active candidates on its site. Besides posting jobs, the site has a built-in applicant tracking system, making it easy to track candidates through your hiring process. Without this feature, you would need to use recruiting software to track your progress.
Nursingjobcafe.com has built-in tools that help you create an attractive job posting that can be live within just a few minutes. You also receive instant alerts when a candidate applies to your nursing job. The site gives you access to its nurse resume database, where you can search for the best candidates.
Cost: Its packages start at $542 per month, and it offers a free three-day trial. The trial, however, only lets you explore the site, not post a job. While pricey, the big benefit here is for companies with multiple job postings because all of the plans include unlimited job posts.
5. NurseRecruiter.com: Best for General Job Posting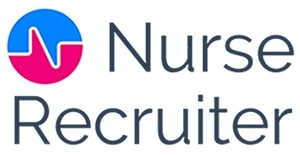 NurseRecruiter.com gives you access to nurses through job posts and resume searches. If you're searching resumes, you can sort by license, nurse specialty, experience, and many more filters, letting you narrow your results quickly.
The site also gives you live nurse leads. Whenever a new candidate registers, its system matches their profile to active job postings and will send you an alert if there is a match for your job.
Cost: Its most economical plan is $145 per month, and that gets you one job posting and up to five applications. You cannot search resumes on this plan. You also have to pay an extra $24 per candidate after you've received five applications. The next plan jumps to $345 per month and includes up to five job postings and 20 candidates, plus access to the resume search function. For this plan, you'll have to pay $25 for every additional candidate. Plans continue to go up in price from there, giving you access to more applicants and resume searches.
6. CareerVitals: Best for Affordability

CareerVitals claims to be the largest healthcare job board. Nurses can create profiles where they can post their resumes and search for nursing jobs.
CareerVitals.com has a significant feature that lets you screen candidates using auto-generated screening questions. You can also create your own questions to have candidates answer before you get notified of their application. This ensures that only those candidates meeting your qualifications get through to your inbox.
Cost: Its plans start at $49 per month and includes two job postings. If you have more nursing jobs to post, $69 per month gives you five, $119 per month gives you 10, and $199 per month gives you 25. Each plan also comes with unlimited resume searches and posting to additional job sites. First-time users receive a 25% discount on the plan of their choice.
7. NurseJobBoard.com: Best for Sponsored Jobs


NurseJobBoard.com offers the ability for nurses to post their resumes and for your organization to post its nursing jobs.
As an employer, you have access to real-time job posting and can easily update your listing whenever you need to. The biggest downside to this site is the extra cost you must pay to be able to search its resume database.
Cost: Plans start at $199 per month per job post. That gives you an active job ad for 60 days. For your job posting to be highlighted on the first page of the search results, this will cost an extra $25. If you want your job headline to be bolded, you'll have to pay another $40. If you want to post one job and have access to NurseJobBoard.com's resume database, that price jumps to $700 for one month of access.
8. Minority Nurse: Best for Hiring from Underrepresented Sections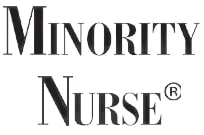 Minority Nurse focuses on connecting minority nurses with employers who value diversity and inclusion. Note, however, the job board is open to all nurses regardless of their identity or background.
When posting a job on the website, you can include your company logo to enhance awareness of your brand. It even allows you to share your job posting to social media if you're willing to add this upgrade. All job postings on the website are cross-posted across other nursing websites of the Springer Nursing Career Network.
Cost: You can choose from its 30-, 60-, and 90-day job posting, which costs $349, $399, and $599, respectively. It also offers other packages that let your job be emailed to nursing professionals, be highlighted, or remain high in search results.
What About Free Nursing Job Boards?
Using any of the above nurse job boards should get you the results you want. However, if you're trying to save on costs, unfortunately, there are no free nurse job sites.
As with hiring other workers, consider using a general job posting site like Indeed or ZipRecruiter. Posting a job on Indeed is free, and ZipRecruiter gives you four free days and offers daily pricing, something these niche nurse job boards don't offer.
Jobs.google.com also offers you a free way to advertise your open nurse job. But it's not as simple as just posting a job ad. Google will only show your job when you've posted it somewhere else, like on your company's career page, Indeed, or ZipRecruiter. If you use the latter option, the two companies have an integration that will show your job in Google results, with the right keywords.
Bottom Line
While there are many free general job boards, dozens of jobs are posted every minute on those websites, making it more likely that your nursing job will get lost in the mix. Using specialized nurse recruiting websites lets you find the most specific and relevant applicants, helping you find the best employee for your open nursing position quickly.