5 Best Free POS Software for Small Businesses in 2022
This article is part of a larger series on POS Systems.
There are several free point-of-sale (POS) systems in the market, each offering different sets of functionalities. Most free POS systems have at least register and basic inventory functions, while the best also include customer relationship management and reports. We narrowed our list of top POS software to those with forever free plans, then looked for the best based on the criteria detailed in our how we evaluate section.
The five best free POS software for small businesses include:
Learn more about POS systems and how to choose the best one for your business.
Top Free POS Systems Compared
| | | | | | |
| --- | --- | --- | --- | --- | --- |
| | | | | | |
| | | | | | |
| Inventory Limit | Unlimited | Unlimited | Unlimited | Unlimited | 50 |
| Transaction Limit | Unlimited | Unlimited | Unlimited | Unlimited | 300 |
| Cost of Paid Plans | $60 | N/A | N/A | From $165 | $39.99–$69.99 |
| Payment Processor | Square | PayPal | Third-party | Toast | Third-party |
| Free Mobile POS App | ✔ | Discounted | ✔ | ✖ | ✔ |
| Free Card Reader | ✔ | ✖ | N/A | ✖ | ✔ |
| Ecommerce/ Online Ordering Tools in Free Plan | ✔ | ✔ | ✖ | Limited | ✖ |
| | | | | | |
If you want to consider other alternatives, including those without a forever free plan, review our best POS systems buyer's guide.
Square: Overall Best for Small Businesses
Square

Overall Score:
4.39
OUT OF
5
RATING CRITERIA

Pricing
4.13
OUT OF
5
General Features
4.25
OUT OF
5
Additional Features
4.50
OUT OF
5
Ease of Use
4.50
OUT OF
5
Expert Score
5.00
OUT OF
5
What We Like
Free mobile POS app
Free online store
Free versions for restaurants, salons, retailers
Multiple integrations
What's Missing
Limited support
Tied to Square Payments
Loyalty program costs extra
Square's free plan includes:
Built-in payment processing
Tap, dip, swipe, and virtual terminal payments
Mobile POS app
First swipe card reader
Ecommerce tools with website builder
Invoicing features
Basic team management
Basic inventory management
Some customized reports
Retail tools: In-store and curbside pickup, scale integration
Restaurant tools: Pickup and delivery integration, open ticket management
Industry-specific free plan options
Financing and cash management options
Square's free POS system is robust, with no use limits and features often found only in paid plans. You can sell in-store, online, and on mobile, and the platform has specialty POS systems for restaurants, retailers, and salons. While its processing fees are more expensive than most (especially PayPal Zettle), it's a great choice for the hobbyist who sells at the county fair or the brick-and-mortar business with online sales.
In our evaluation, Square earned an overall score of 4.39 out of 5. Its paid plan is less than $100 but is still high compared to other options in our list, and the loyalty program is an add-on. However, the platform's among the easiest to use, most popular, and best for advanced features—both paid and free.
Square Pricing
Advanced POS system: $60/month
Card-present processing fee: 2.6% + 10 cents per transaction
Keyed-in processing fee: 3.5% + 15 cents per transaction
Card readers: From $49
Terminals: From $299
30-day free trial for Plus plans
Add-Ons:
Team Plus: $35 per month
Payroll: $34 per month plus $5 per employee
Marketing: Starts at $15 per month
Loyalty program: Starts at $45 per month
POS and Upgrades: Square's POS system offers all the functions needed to run your store as well as have an online presence. If you need advanced features, the Pro plan costs $60 a month. This is more expensive than some of the other providers on our list, which have plans under $50. However, the paid plans still offer a good value overall, as comparable systems cost around $75–$100 per month.
Payment Processing: You are locked into using Square for payment processing. The other free POS software on this list either have lower rates or let you bring in a third-party app. However, Square does offer discounts for businesses doing over $250,000 a year in credit card processing.
Hardware: Square's free plan includes a mobile POS app, so you can start selling even without a card reader. On top of that, it also gives you your first magstripe reader free, while a chip reader costs only $49. Only eHopper also offers a free reader. Full POS systems run from $169 to $799. These prices compare well to most of the software on our list.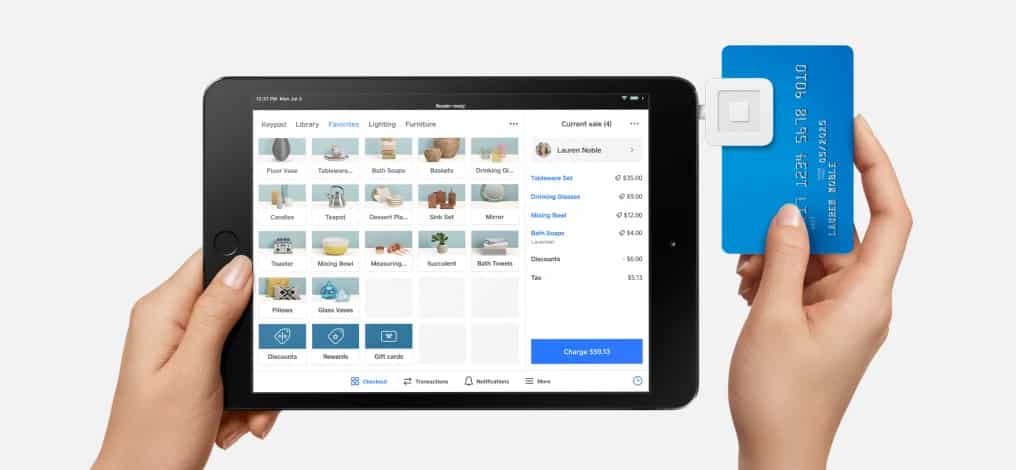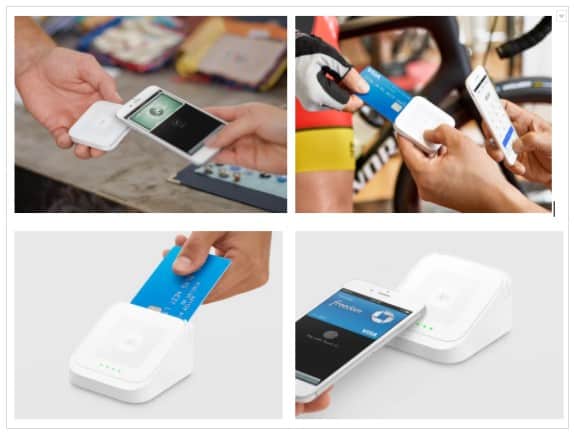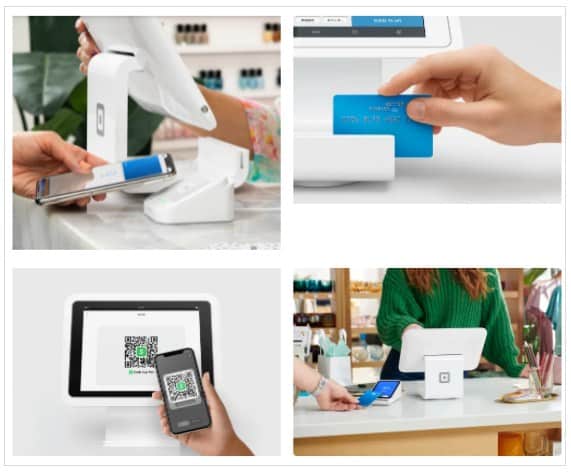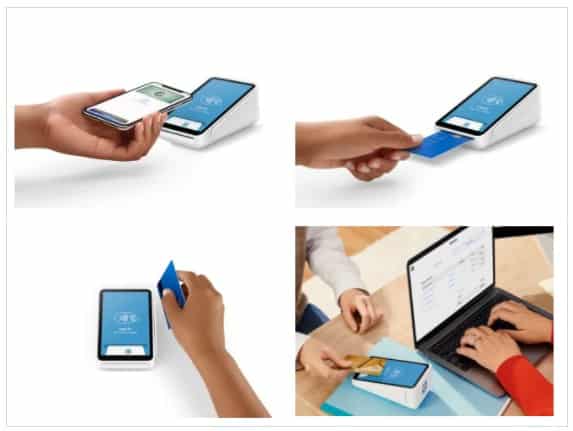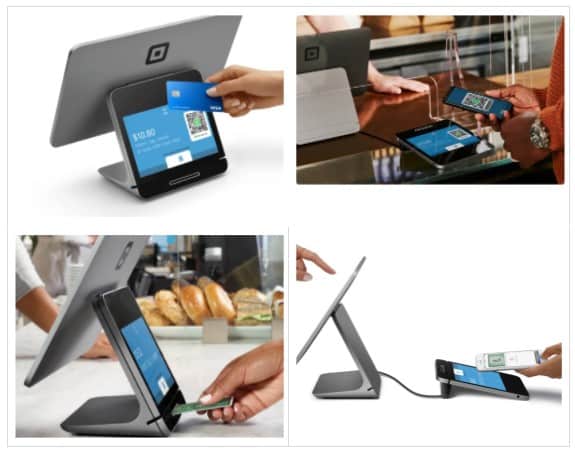 Square Features
Restaurants: While we chose Loyverse as the best free POS software for restaurants—mostly because of the free kitchen display system (KDS)—Square is a strong contender as well. It, too, has a KDS and basic time clock functions as well as menu and table management. However, Square KDS requires a Pro plan subscription at $60/month. Loyverse also lets you choose your payment processor, which could save your money.
Appointments: For salons, spas, gyms, and other businesses that work on appointments, Square offers a version of its free POS system for one staff calendar. You can schedule appointments, send reminders, and sell items or classes. None of the other POS systems on our list include calendar functions like this.
Multichannel sales: Like Zettle, Square works for multichannel sales, from the free online store to the Square payments button on your social media. Square also integrates with third-party ecommerce applications. However, one of the best free features of Square is the strong integrated contactless ordering, pickup, and delivery features.
Integrations: If you need something that Square does not provide, it's easy to find a third-party integration. Square integrates with more third-party applications than any of the free POS systems on our list.
Invoicing: Not all businesses work with a register. If you need invoicing capability, then Square can provide this free. The processing fee for invoice payments is 2.9% + 30 cents, or 1% if paid by ACH (minimum $1). Zettle also offers free invoices with a transaction fee of 2.5% per invoice.
Mobile App: With a 4.8 out of 5 rating based on about 295,000 reviews, Square POS ranks No. 33 for Business in the Apple App Store. Users on Google Play give it 4.4 stars and over 140,000 reviews. Square also tops our list of the best free iPhone credit card readers.
When to Upgrade Square
Unlike the other POS software on this list, Square gives you plenty of reasons and ways to upgrade. In addition to getting advanced inventory, reports, and team management, there are paid add-ons for loyalty, marketing, and even payroll. No other POS system offers so many native add-ons.
What Square Is Missing
Loyalty program: Square can track customer information, but for loyalty, you need the add-on. Look at Loyverse if you need this feature for free.
Customized employee permissions: Unless you have the paid Team Management add-on, you can only assign single permission and simple login capability. PayPal Zettle includes basic team management features in its free plan.
PayPal Zettle: Best for Micro Businesses & Solopreneurs
PayPal Zettle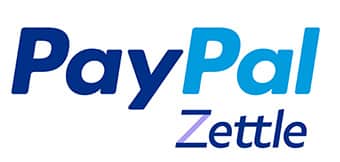 Overall Score:
4.23
OUT OF
5
RATING CRITERIA

Pricing
4.75
OUT OF
5
General Features
4.25
OUT OF
5
Additional Features
3.75
OUT OF
5
Ease of Use
4.00
OUT OF
5
Expert Score
4.06
OUT OF
5
What We Like
International scope
No monthly fees, uses the popular PayPal processor
Free forever POS
What's Missing
No free card reader
Does not integrate with PayPal's online store
No offline mode
PayPal Zettle's free plan includes:
Mobile POS app
Mobile payment processing
Invoicing features
Discounted first mobile card reader
International payments processing
Inventory management (no kitting and vendor management tools)
Basic team management
Basic reporting features
Shopify, WooCommerce, BigCommerce and QuickBooks integrations
Financing and cash management tools
PayPal Zettle was created when PayPal acquired Zettle, a popular POS system in Europe, and it recently brought it to the United States to replace PayPal Here. (PayPal continues to service Here but places new customers on Zettle). Like Here, Zettle is a free, full-featured POS system for solopreneurs, hobbyists, or small businesses. It has in-person and online sales features.
The platform earned an overall score of 4.23 out of 5 in our evaluation. While popularly known as the best alternative to Square for mobile and POS payments, it beat Square for pricing but fell short for additional features, ease of use, and our expert score. The complaints by Zettle users about PayPal freezing accounts were also considered.
PayPal Zettle Pricing
Card-present processing fee: 2.29% + 9 cents
Keyed-in processing fee: 3.49% + 9 cents
QR code processing fee: 2.29% + 9 cents
Card readers: $79 (first card reader discounted $29)
Terminals: From $249
POS: Zettle's entire POS system is free with the use of PayPal's payment processing. There are no premium plans like Square but also no limited uses or features like with eHopper.
Payment Processing: PayPal Zettle charges 2.29% + 9 cents for card-present transactions, and 3.49% + 9 cents for keyed-in transactions, which are extremely reasonable for flat-rate fees and considerably lower than Square's. eHopper is free, and Loyverse lets you choose your own payment provider, so you may find better prices with an interchange-plus merchant service.
Hardware: Zettle offers four hardware POS kits with a combination of touch screen, receipt printer, barcode scanner, or handheld devices. Prices run $249–$499, which makes them among the cheapest on our list. It does not have a free card reader like Square but sells you your first reader at a steep discount.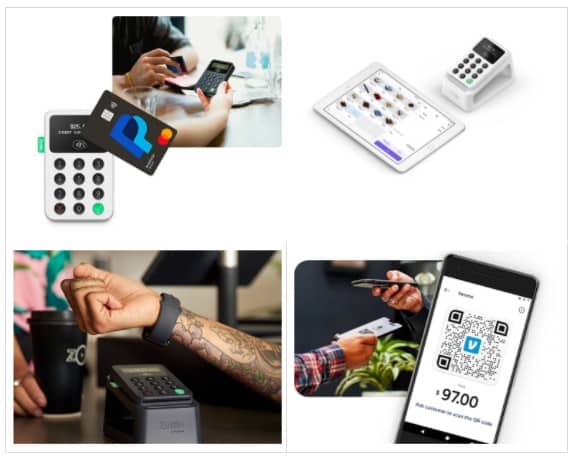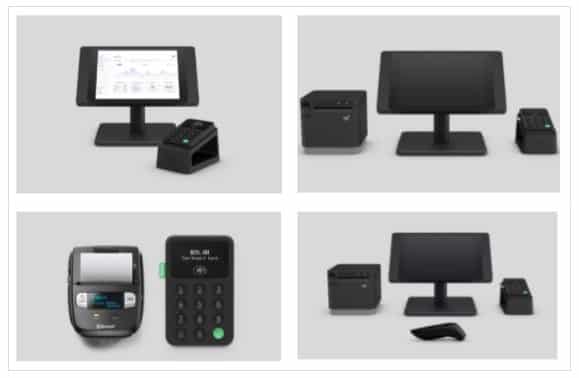 PayPal Zettle Features
Scalable: In many ways, Zettle rivals Square—versatility being the strongest. This flexible system is good for solopreneurs, while large international corporations use PayPal in general. It can be an addition or your main payment system. It is used in 200+ markets with over 100 currencies, including bitcoin. While it does not have as many software integrations as Square does, it does work with third-party apps and has greater reach as a payment processor.
Bulk inventory functions: Zettle lets you load inventory in bulk, make bulk assignments of categories, delete items in bulk, or make edits to multiple items or variants at once. We only found this many bulk features with Square, which is not as easy.
Multichannel sales: Like Square, Zettle is well suited for multichannel sales, with its own online store or the capability to integrate with popular ecommerce solutions like Shopify and WooCommerce. In addition, PayPal is one of the most commonly accepted payment systems in the world; you can add a PayPal button or link to anything from a newsletter to a website.
When to Upgrade Zettle
Zettle has no upgrades or add-ons, except for third-party applications. You can integrate Zettle with ecommerce software like BigCommerce, accounting software like QuickBooks, appointment software like Timely, or even other POS software like Lightspeed and Loyverse. So if you like PayPal for payment processing but Zettle does not quite fit the bill, there are third-party options. Most, however, come with a fee.
What PayPal Zettle Is Missing
Offline processing: Zettle requires a connection to the internet. If you need offline international payment processing, look at Square or eHopper.
PayPal online store integration: Zettle's integration with PayPal is still developing, and being able to integrate your mobile POS to your online store is a crucial feature for a multichannel business. Square is the best alternative with this function.
Loyverse: Best for Inventory Management & CRM for Small Food-based Businesses
Loyverse

Overall Score:
4.03
OUT OF
5
RATING CRITERIA

Pricing
4.38
OUT OF
5
General Features
4.25
OUT OF
5
Additional Features
3.00
OUT OF
5
Ease of Use
4.00
OUT OF
5
Expert Score
4.69
OUT OF
5
What We Like
Great customer support
Strong customer management
Choice of payment providers
What's Missing
Limited integrations
Missing some tools for larger restaurants, like table mapping
No free card reader
Loyverse's free plan includes:
Free forever POS
Mobile POS app
Credit card payment capability
Customer display for CRM
Multiple location management
CRM and loyalty program
Inventory management
Restaurant tools: Kitchen display system, open tickets, item modifiers
24/7 support
Loyverse is a popular free POS system because it offers so much for free: POS, analytics, inventory, kitchen display, and customer display. The free KDS is one reason we recommend it for quick-service restaurants, but it also has inventory tools like variants and real-time tracking for small food-based retailers.
The platform even has excellent register tools, and for $25, you can get advanced inventory features, so you can track ingredients to the last gram, do inventory counts, print product labels, and manage purchase orders from the platform (you need to upgrade to Square's paid plan for $60 to get purchase and vendor management tools).
Loyverse, short for loyalty universe, is also the only system on this list that offers a free integrated loyalty program. Most POS systems, even paid subscriptions, charge extra for this feature. This makes Loyverse a great option for businesses wanting robust, yet free CRM and customer loyalty features.
Overall, the tool received a score of 4.03 out of 5. Square's extra free features, like ecommerce, put it ahead, although Loyverse beat it for pricing and rivals it for restaurant features. The absence of customer service for the free plan also put it behind Square. However, if you are running a restaurant and don't want to use Square as your payment processor, Loyverse is worth considering because it lets you choose your merchant service.
Loyverse Pricing
POS is free
Payment processing: Varies – separate merchant account required
Card readers starting at: N/A
POS systems starting at: Varies
Add-ons
Employee management: $5 per month, per employee
Advanced inventory: $25 per month, per store
Integrations: $9 per month, per store
14-day free trial on add-ons
POS and Upgrades: Loyverse's POS, dashboard, kitchen display, and customer display programs are all free. Aside from Square's restaurant version, most of the POS systems on our list that have kitchen display charge or put it in a paid plan; others need a third-party application.
It has no upgraded POS plan, but if you want to add employee management or advanced inventory, those cost $25 per month. These prices are better than the prices Square or eHopper charge for their add-ons. However, Loyverse alone charges for the ability to integrate with third-party systems.
Payment Processing: Loyverse works with multiple payment processors and merchant accounts (including Zettle). As such, you can shop around for the best rates. If you get interchange-plus pricing, it may be cheaper than Square.
Hardware: You'll get a card reader from your payment provider. Square, eHopper, and Zettle either give or sell you one. Loyverse, in the meantime, sells its POS systems for $439 and up, which is more expensive than Square or Zettle. The terminals are Android-only. You need a tablet for iOS.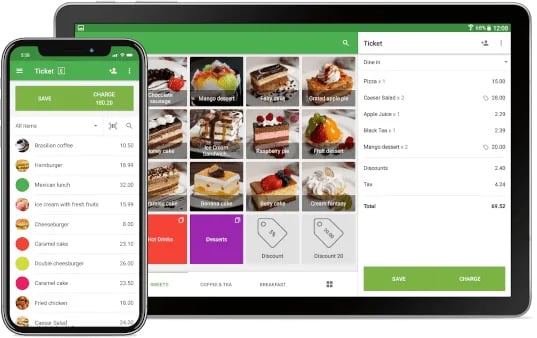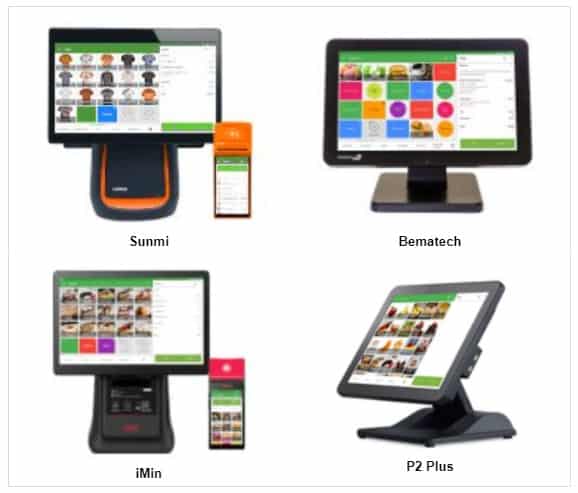 Loyverse Features
Restaurant features: Loyverse has register and inventory features that make it excellent for restaurants. These include split payments, menu creation, composites for tracking ingredients, kitchen printers, KDS, and tracking stock of items that are produced from ingredients. (Some features may require a subscription to Advanced Inventory.) While the other POS systems on our list have a few of those functions, only Square for Restaurants comes close. It lacks tools that make it the best POS choice for larger restaurants, but for free, it's a great choice if you just need the basics.
CRM and loyalty: Loyverse takes the lead for its customer management and loyalty features, with Zettle a close second. Loyverse not only lets you store customer information and create a points-based program, but it also lets you create loyalty cards and track purchase history. This is part of the free system.
User favorite: Loyverse was No. 1 for user reviews, with a composite score of 4.79 out of 5 with 188 user reviews on third-party websites. Square came in second with 4.68 and 2,180 reviews. While 188 reviews seem a small number, it's actually the third-highest after Zettle and Square.
Mobile: Loyverse has 4.7 out of 5 stars on the Apple App Store with more than 220 reviews and 4.5 out of 5 stars on Google Play with about 10,000 reviews. Users say it's a great app with great customer support.
When to Upgrade Loyverse
Busy restaurants and caterers wanting to track ingredients should consider adding Loyverse's advanced inventory and employee management, which includes time clocks, sales tracking, and efficiency reports. Better yet, restaurants that have the budget for a paid system should consider investing in one of our recommended restaurant POS systems.
What Loyverse Is Missing
Native ecommerce tools: While Loyverse can integrate with Shopify, WooCommerce and BigCommerce, other providers in our list include native ecommerce tools in their free plan—like Square. Also, consider Toast if you want delivery integrations to go with your online store.
Free integrations: While Square, eHopper, and Zettle let you integrate with third-party software, Loyverse charges extra for the privilege. This is in addition to the price of the software itself.
Toast: Best for Small Full-service Restaurants
Toast

Overall Score:
3.90
OUT OF
5
RATING CRITERIA

Pricing
3.50
OUT OF
5
General Features
3.50
OUT OF
5
Additional Features
3.75
OUT OF
5
Ease of Use
4.50
OUT OF
5
Expert Score
5.00
OUT OF
5
What We Like
Zero upfront cost for pay-as-you-go plan
Inventory and menu management features included in basic subscription
Intuitive interface
What's Missing
Locked into two-year contract and Toast's built-in payment processor
Requires use of Toast proprietary hardware
Inactivity fee $85
Expensive upgrades (mandatory installation fee for certain add-ons)
Toast's free plan includes:
Zero upfront cost
Zero monthly software cost
Platform rate: 2.99% + 15 cents
Add-ons priced as % on top of payment processing fee
Includes hardware, software, and payment processing
Inventory management
Order and table management
Reporting and analytics
Fraud monitoring
24/7 Customer support
Two-year contract
With its pay-as-you-go plan, Toast has finally joined our list of top free POS software. This is a welcome addition for full-service restaurant owners who love the software but find its hardware requirements too expensive. The pay-as-you-go subscription offers a starter kit, which includes software, payment processing, and hardware terminal bundle (Toast POS Flex terminal, Toast Tap payment device, and router). There is no monthly software fee.
Unlike Loyverse, Toast's full menu and inventory management features come with the free plan, so it's the better option for small, sit-down restaurants that only need a single checkout. You will have to expect a considerably higher processing fee for transactions (2.99% + 15 cents), but you would not find another zero upfront cost option with industry-grade hardware and full-featured software anywhere else.
Toast scored a 3.9 out of 5 overall in our evaluation, ranking high in ease of use and expert score and earning points for its zero upfront cost feature that includes proprietary hardware. However, upgrades to plans and additional hardware are quite expensive, and its free plan, unlike Loyverse, is only meant for single-user access, so you can't add team management tools. These reasons contributed to Toast not landing higher in our rankings.
Toast Pricing
Upfront cost: $0
Monthly software cost: $0
Card-present transaction fee: 2.99% + 15 cents (platform rate)
Keyed-in transaction fee: 2.99% + 15 cents (platform rate)
Add-on software cost (Growth Plan): 0.4% per transaction (includes online ordering, email marketing, loyalty management and gift card management)
Contract Length: Two years
Inactivity fee: $85 per month; fee waived if at least one credit card transaction is processed in the preceding 90-day period
Upfront cost: From $799
Monthly software cost: $69
Card-not-present transaction fee: 3.5% + 15 cents (platform rate)
Card-present transaction fee: 2.49% + 15 cents (platform rate)
Add-on software cost: $50–$70
Contract Length: Two years
POS and Upgrades: Toast offers two basic plans: the pay-as-you-go and standard plan. Both set you in a long-term contract, but the pay-as-you-go option doesn't charge you anything upfront. However, you get higher transaction rates and an inactivity fee of $85. Higher subscription plans range from $165 to $272 per month and instantly give you access to optional add-ons and team management tools.
Payment Processing: Transaction fee rates are different for the two basic plans and you get custom quotes for the paid upgrades. A single platform rate of 2.99% + 15 cents is applied for both card-present and card-not-present transactions if you subscribe to the pay-as-you-go option, and an additional 0.4% if you subscribe to the set of add-on tools. Processing rates for the standard basic plan is 2.49% + 15 cents for card-present, and 3.5% + 15 cents for card-not-present transactions.
Overall, Toast's payment processing rates are competitive if you consider options like Square, with 2.6% + 10 cents per card-present and 3.5% + 15 cents per keyed-in transaction.
Hardware: Toast's POS software can only be used with its proprietary hardware. If you subscribe to the standard basic plan, the upfront cost of $799 comes with a hardware kit, which consists of a Toast Flex POS terminal, Toast Tap payment device, and a router. An optional customer display costs an additional $200. The price is different, however, if you are adding an additional terminal. The Toast Flex POS terminal with a Toast Tap payment device costs $599 + $45/month for the software and $200 more for a customer display.
Toast also offers Toast Go 2, a mobile handheld POS terminal priced at $389 + $50/month for software fee. Other optional hardware such as a kitchen display screen ($499 + $25/month software fee), kitchen printer ($149), thermal printer ($199), and cash drawer ($119) are also available.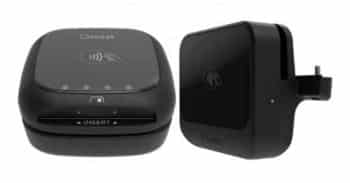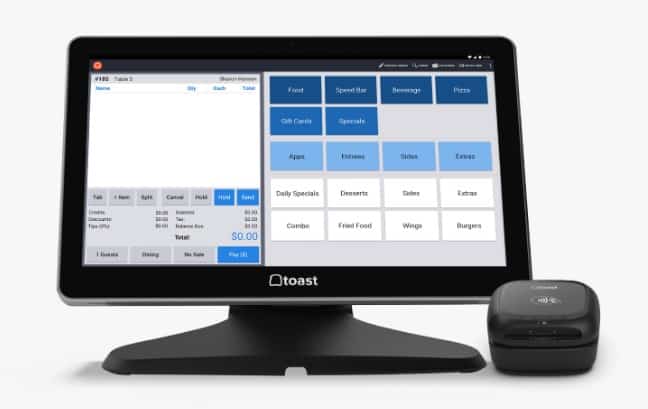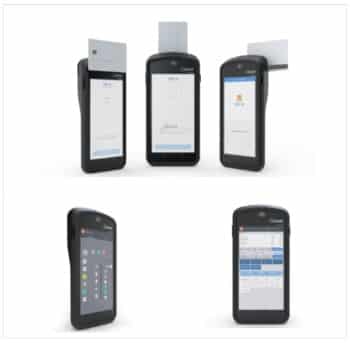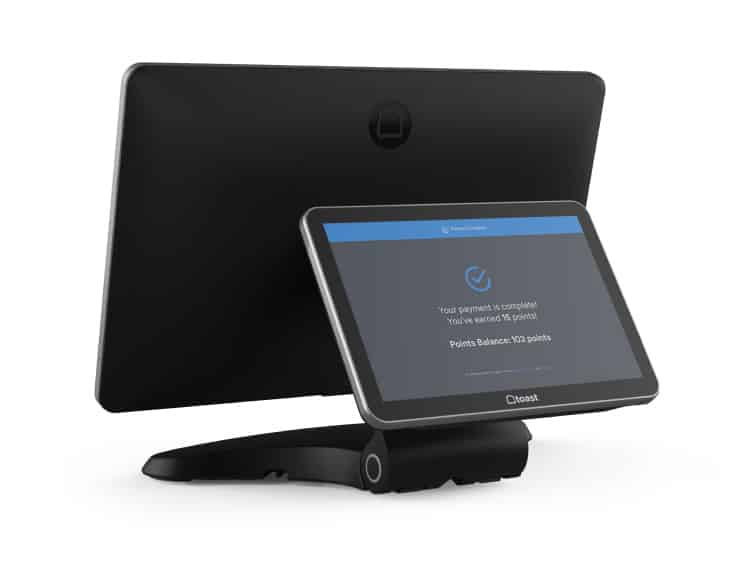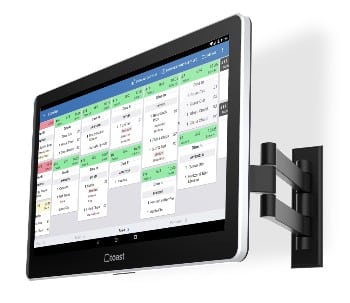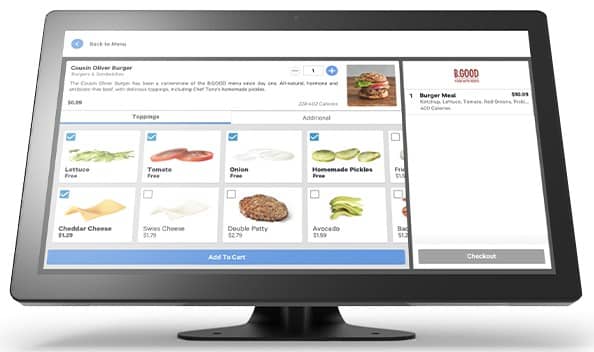 Toast Features
Toast Loyalty: This allows you to sign up your customers from the checkout counter and link their credit card, so there's no need for a separate loyalty card. You can also customize your points-based rewards program and offer personalized rewards by analyzing your customer's buying history.
Toast Marketing: Manage your email marketing task from a single platform with Toast marketing. It allows you to create message templates and customize them according to your customer's purchase history, and track your marketing campaign's performance in real time.
Digital ordering: Toast POS software supports online ordering and mobile app orders with the Toast Takeout app. Your inventory is integrated, so available menu items are always updated. If you add Toast Delivery, you have the option to choose between managing your in-house delivery team or integrating with third-party delivery apps.
Toast Inventory: Included in the baseline plan, Toast Inventory allows you to track ingredients and monitor inventory for low stock. You can manage your menu and sync it in real time, so you don't display items that are no longer available. And with xtraCHEF, you get more insights on menu item performance and improve menu management.
Acquired in June 2021, xtraCHEF is Toast's new cloud-based inventory and vendor management tool that will be replacing Toast's built-in inventory management feature. On top of the usual inventory tracking and reporting tools, xtraCHEF adds the abilities to scan invoices, place orders and payments to suppliers, get rebates from manufacturers, and more.
When to Upgrade Toast
Toast's free plan is perfect for small, full-service restaurants, but you will have to consider upgrading to its paid plan if you find that your business is quickly expanding or you wish to add mobile, online, and delivery to your source of revenue. Additionally, you might want to upgrade if you see a steady increase in your monthly sales from both online and dine-in customers to save on transaction fees.
What Toast Is Missing
Employee management in the free plan: Toast's free plan is meant for a single user; thus, it does not support employee and payroll management tools. Consider Loyverse as an alternative because with its free plan, you can choose to add the feature. (PayPal includes basic team management in its free plan, but doesn't have the restaurant features.)
eHopper: Best for Markets & Grocers
eHopper

Overall Score:
3.09
OUT OF
5
RATING CRITERIA

Pricing
3.38
OUT OF
5
General Features
2.75
OUT OF
5
Additional Features
1.75
OUT OF
5
Ease of Use
4.00
OUT OF
5
Expert Score
3.75
OUT OF
5
What We Like
Free card reader terminal
Easy to use
Free payment processing
What's Missing
Free plan limited to the US
Loyalty costs extra
Ecommerce costs extra
eHopper's free plan includes:
Payment Terminal: Pax S300*
Ecommerce tools**
50 products in inventory
300 transactions per month
Merchant services integration
Free processing program
Basic reporting tools
Basic inventory management
Customer management
*If you sign up for eHopper's merchant services program or Free Processing program
**If you sign up for the Free Processing program
eHopper is the only free POS on our list of the best grocery store systems. Though many of the grocery-specific functions like barcode management require a paid plan, the free version already includes tools such as selling by weight and tracking perishables. Overall the free POS has easy-to-use features for inventory, customer, and tax management.
The platform's other claim to fame is "free" payment processing, something no other POS system we've considered has. It does this by passing the payment processing fees to your customers while offering discounts for cash.
eHopper earned a 3.09 out of 5 in our evaluation. It pulled ahead of Zettle in pricing because it gives US customers a free card reader terminal. However, when it came to the toolset, the free version ranked dead last. To get the best from this software, you need a subscription.
eHopper Pricing
Free plan for US merchants
Free payment processing (US only)
Paid monthly plans: $39.99 to $69.99 per month
eHopper Payments transaction fee: 2.5% + 10 cents
POS system package: $999 (hardware, Essential plan software, payment processing)
POS hardware bundles: $959 to $1,499
Card reader: Starting at $196
Terminals with POS displays: Starting at $399
Discounts on multiyear plans
Add-ons
Business website: $39.99 per year
Digital Signage App: $29.99 (one time)
POS and Upgrades: The free version is very basic, and paid plans start at $39.99, which is competitive compared to the others on this list. Even more, you get discounts of as much as 76% if you get multiyear plans. The free plan can add digital signage or ecommerce for an additional fee; these are included in the paid plans.
Payment Processing: eHopper has a merchant processing program that charges 2.5% + 10 cents per transaction. However, it also has another payment processing scheme unique to the POS software and payment providers we reviewed. Rather than charging you for credit card processing, it programs your card terminal to automatically pass on the fees to your customers and offers a discount when shoppers pay with cash. As a result, eHopper is getting paid for each credit card transaction, but you do not see the charges. Learn about why we don't typically recommend this.
If you are in a different country, contact sales for a quote. The free processing and hardware apply only to US customers.
Hardware: US merchants can get their first card reader free. eHopper sells Dejavu, Poynt terminals, and peripherals. Card terminals start at $196, and terminals with POS display at $399. If you choose to purchase your terminals elsewhere, eHopper charges an additional $39.99 per month. No other POS software on our list does this, and in fact, most simply use a tablet or smartphone.
Countertop solutions are also available. eHopper sells hardware-only bundles from $959 to $1,499. If you prefer an all-in-one package that includes hardware, POS software, and payment processing, you can get one for $999 (POS system package).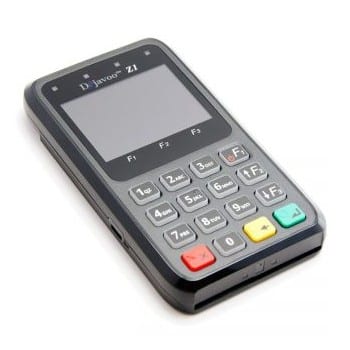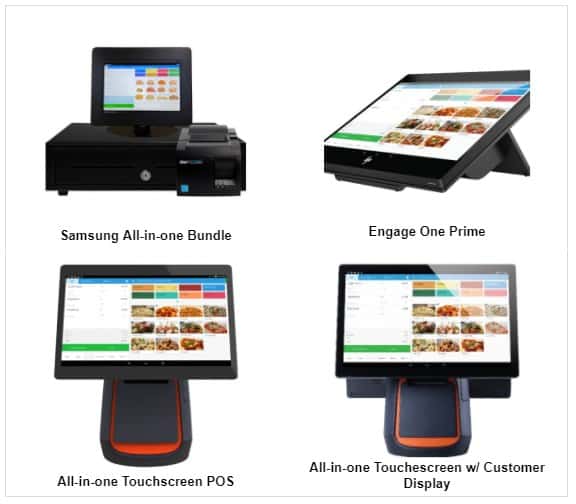 eHopper Features
Grocer tools: Even the basic plans let you sell by weight and offer serialized inventory management for tracking perishables. Plus, it lets you process Electronic Benefits Transfer (EBT) payments. These make it a great choice for grocery stores, and, in fact, eHopper is on our list of the top grocery store POS software.
User-friendly: The main feature users bring up, again and again, is how easy this system is to use. Customers called the interface beautiful and simple to learn. You can use it on PC, iOS, or Android; on a smartphone or tablet; or on a PC. In addition to help articles, there is a library of how-to videos.
Free credit card terminal: eHopper provides you with a free Pax S300 credit card payment terminal. These retail for around $399. While others, like Square and Zettle, offer card readers, this is a complete terminal with PIN pad and eSignature capabilities.
Mobile: eHopper's mobile app lets you scan items, something we didn't see in the other apps on the list. Nonetheless, it did not score as well: 3.9 stars on Google Play (45 reviews), and only three reviews on iOS: two 5-stars from 2017, and a 1-star from 2020, wherein a user said they just got a blank screen when opening the app. For comparison, it has 4 stars on Capterra for the desktop version.
When to Upgrade eHopper
While eHopper's free POS offers register functions including tips, product modifiers, customer management, and more, the paid plans are more involved. Upgrade if you need the following:
Menu building
Loyalty
Ecommerce
Clock-in/out
Save order
Exchange management
Store transfer
Ingredient management
Low stock alerts
QuickBooks integration
Support
What eHopper Is Missing
Customer support: Unless you have a paid plan, you must depend on the online documentation if you have technical issues. The other plans on our list all have at least email support. Just a note: Customer support, according to user reviews, is spotty. We suggest Loyverse for the best customer support.
Integrations: eHopper does not have many third-party integrations, although it does tie to QuickBooks. For the best free POS software for integrations, go with Square.
How We Chose the Best Free POS Software for Small Businesses
We have reviewed dozens of POS systems for a variety of industries. For this list, we narrowed it down to nine with free plans, then further to the top five using the criteria below. The result is a list of reliable, well-featured systems with strong user approval.
Of these, Square ranks No. 1. This isn't a surprise, as its POS system is always free and has upgrades to grow with you. It's ranked on our lists of best POS software, best POS systems for restaurants, best payment gateways, best mobile card readers, and more.
Click through the tabs below for our full evaluation criteria:
30% of Overall Score
Free plans do not mean free everything. We looked at the limitations of the free plan, the cost to upgrade, any upfront costs, and hardware. PayPal Zettle would have gotten a perfect score, but it lacks free hardware. Loyverse came in second, while Square ranked third.
20% of Overall Score
This score addressed the tools in the free plan for sales, inventory, customer management, employee management, and loyalty. Only Square scored more than 4 stars in this category, while eHopper, with the most limited toolset, ranked last.
20% of Overall Score
This considered added value in the free plan, like features specific to restaurants or retail, the ability to manage more than one store, and integrations. Square, with its industry-specific versions and third-party apps, aced this, while eHopper again came last.
20% of Overall Score
Free is no good unless it's easy. Here we considered customer support, storage, if it worked on desktop and mobile, and other features that make the system easy to implement. All our contenders did well here, but Square and Toast tied, leading the pack.
10% of Overall Score
Here we considered the experience of our team, who has decades of personal use and research, and the reviews of current users of the system. Square and Toast both got perfect scores, followed by Loyverse, but all the products did well.
*Percentages of overall score
Bottom Line
If you need a basic POS system, there are free ones that do the job. Those listed above are our top picks for POS systems and are great to get you started—and they may be all you need. If not, most offer reasonable upgrades in plans or add-ons.
We recommend Square as the best free POS software for small businesses because its free version has unlimited uses and an extensive feature set for register functions and inventory. It even has a free online store so you are not tied to physical sales. The processing fees are reasonable, especially for the occasional user. Sign up for a free account today.