Retail credit card processors let online, brick-and-mortar, and mobile businesses accept payments through a secure and reliable interface. These platforms also ensure that merchants receive payments quickly, have access to important details about their business, and have support if charges are disputed. We compared dozens of retail credit card processors based on factors like cost, ease of use, and customer support to find the best fit for your business.
The best retail credit card processing companies are:
How We Evaluated Retail Credit Card Processors
Retailers need credit card processors that offer low transaction rates, flexible payment options, and a responsive support team. We evaluated numerous processing options based on cost, traditional and online functionality, and available integrations to choose the best options for various retail businesses. We also considered customer support options and reviews to ensure users have access to the tools necessary to grow and sustain a retail business.
Square: Best Retail Credit Card Processor Overall

Square is a retail credit card processor that can process merchant payments online, in-store, on mobile, and via virtual terminal. Like other options on our list, the platform can also be used to invoice clients, making it a great option for everyone—from brick-and-mortar business owners to online boutiques and subscription-based retailers. Plus, Square doesn't charge a monthly fee, so you'll only pay for individual transactions.
Flexible payment processing tools and transparent, affordable pricing make Square one of the best merchant services for all small businesses.
| Square Pros | Square Cons |
| --- | --- |
| Easy to use, intuitive platform | Basic front-end register |
| Competitive pricing, including an option with no monthly fees | Difficulty with card swipes and internet connectivity |
| Robust inventory management tools | Customers report that customer support can be difficult to reach |
Square Pricing
Square offers several point-of-sale (POS) software options to meet a range of retail needs. Square POS is the basic retail option and does not have a monthly fee; in-person transactions are 2.6% plus 10 cents, regardless of whether the card is swiped, dipped, or swiped.
Square for Retail also has a free option, but the Plus plan is $60 per month, per location; additional registers for a current location are $20 each. Processing rates for the free option are 2.6% plus 10 cents (in-person) and 2.9% plus $0.30 (online). Fees under the Plus plan are 2.5% plus 10 cents (in-person) and 2.9% plus 30 cents (online).
A Premium plan is available at a custom price point. Square also offers software for restaurants and appointment-based businesses.
Square Features
Payment types: Square works with any US-issued magstripe and chip cards, including Visa, Mastercard, American Express, Discover, JCB, and UnionPay. Prepaid cards are also accepted, as well as international cards (with manual entry).
Ecommerce: Online retailers can design a free website, create a checkout link, or add Square payments to an existing website. Square also supports merchants with several ecommerce-specific integrations.
Inventory management: Square for Retail gives users access to their inventory from a laptop or mobile device. Merchants can download reports on their current inventory, make bulk changes, and get notified when they're low on stock.
Analytics and reporting: In addition to exporting inventory stock levels in a printable spreadsheet, Square retailers have access to advanced reporting tools. This lets you view sales summaries, trends, item and category sales, and other parameters.
Integrations: Square features an app market that allows retailers to sync their other apps with the platform. Retail apps include WooCommerce, Ecwid, and other ecommerce platforms, as well as inventory management and shipment and fulfillment tools.
Dispute management: If a cardholder initiates a payment dispute or chargeback, Square's Dispute Resolution Team notifies the merchant and populates their user dashboard with relevant information. Then, the merchant uploads necessary documentation and Square forward it to the customer's bank and notifies the merchant when the issue is resolved.
Customer support: Square has an extensive support center with articles covering a variety of topics—from setting up POS kits to using and troubleshooting specific software products. Users can also contact the support team via phone, email, live chat, and social media.
Payment Depot: Best Budget-Friendly Credit Card Processor

Payment Depot is a membership-based credit card processor that can save merchants 40% or more on their transactions. For that reason, the platform is excellent for established or high-volume businesses that can make the most of the monthly price. We actually recommend Payment Depot as the cheapest credit card processor for established businesses. However, new and low-volume retailers may find that the membership fee is not worth the cost.
| Payment Depot Pros | Payment Depot Cons |
| --- | --- |
| Membership-based pricing can save merchants money | No billing or invoicing |
| No contract required | Some find the user interface difficult to use |
| Extensive integrations with POS and ecommerce platforms | Does not operate in high-risk industries |
Payment Depot Pricing
Payment Depot membership pricing ranges from $49 to $199 per month and 5 cents to 15 cents per transaction plus interchange fees, depending on the volume of payments you need to process each month. Membership fees are primarily based on payment volume, but more advanced packages offer additional features like a terminal, breach protection, and a dedicated account manager.
Payment Depot Features
Payment types: Payment Depot accepts in-person, online, and mobile payments, like Google Pay and Apple Pay, as well as ACH payments. Cryptocurrency is not accepted.
Deposits: Merchants typically receive funds within 24 to 48 hours.
Ecommerce: Online retailers can use Payment Depot in combination with a variety of ecommerce software integrations. Merchants can choose from platforms like Shopify, OpenCart, WooCommerce, Magento, and other popular tools.
Analytics and reporting: The Payment Depot website does not provide information regarding the platform's reporting tools. However, a review of the virtual terminal reveals that users can view transaction reports at a minimum.
Integrations: The platform is compatible with a number of third-party tools and is easily integrated with other retail tools like Shopify.
Dispute management: Unlike other options we considered, Payment Depot's website doesn't share information about if and how the company assists merchants' dispute chargebacks. However, the website does offer several articles about chargebacks and how to handle them.
Customer support: Payment Depot's in-house customer support team is located in Orange, California, Monday through Friday, from 8 a.m. to 5 p.m. Pacific time. After-hours support, as well as 24/7 bank support, is also available. Customers can also contact Payment Depot via an online contact form.
Stripe: Best for Online Retailers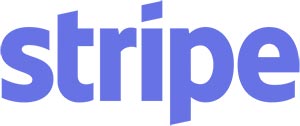 Stripe is a payment processing platform built specifically for online businesses. Users benefit from pay-as-you-go pricing with no monthly fees, an easy-to-use dashboard, and numerous third-party integrations that let you build the perfect system for your company. Although Stripe is our choice for the best credit card processing for online retailers, it also features in-person payment integrations, so you can also use it in your brick-and-mortar store.
| Stripe Pros | Stripe Cons |
| --- | --- |
| Specifically tailored to online retail | Payment deposits take two days or more |
| Tons of third-party integrations | Dispute resolution can take a while |
| Easy to understand, pay-as-you-go pricing | Some users find the reporting tools limited |
Stripe Pricing
Stripe offers pay-as-you-go pricing that's consistent, regardless of payment method. Merchants pay 2.9% plus 30 cents per successful online payment and digital wallet payments. In-person transactions cost 2.7% plus 5 cents per payment. Domestic bank transfers vary in cost from $1 per ACH Credit payment to $8 per wire payment. There are no setup fees, monthly charges, or hidden fees.
Additional fees may apply, depending on the payment method, including those for currency conversions.
Those with large-volume businesses or other business models can contact Stripe for custom pricing, including volume discounts, interchange pricing, multi-product discounts, and country-specific rates.
Stripe Features
Payment types: Stripe merchants can accept payment from all major credit cards, digital wallets, domestic bank transfers, and Klarna.
Deposits: Stripe features a standard two-day payout schedule. However, this schedule may not be available for high-risk merchants, in which case it may take 14 days to receive payments. Merchants can also choose to receive payments weekly or monthly.
Ecommerce: Although in-person payment integrations are available, Stripe specializes in online retail. For that reason, Stripe's suite of tools is specifically tailored around an online retail ecosystem.
Billing and recurring payments: In addition to ecommerce, Stripe enables users to generate invoices, collect recurring payments, or charge customers based on monthly usage.
Analytics and reporting: Included in Stripe's numerous integrations are several business analytics apps, like Baremetrics. Financial reports can be accessed in the main dashboard and then imported into third-party accounting software. Users with subscription services and invoicing can also access a ton of data from their Billing analytics dashboard.
Integrations: Stripe users have access to a number of third-party integrations for ecommerce, accounting, customer communication, in-person payments, and recurring payments. Knowledge of code is not required, and Stripe's website provides guidance on how to make the most of the integration.
Dispute management: Stripe provides users a guided dispute process through their dashboard. Upon receiving a dispute, a merchant can respond to it by uploading relevant evidence or accept it from within the user dashboard. The platform also offers a number of resources to help merchants understand the dispute process.
Customer support: Merchants with a Stripe account can log in to their dashboard and request 24/7 support. Prospective users can also send questions via an online form or access Stripe's online resource center.
Helcim: Best Retail Credit Card Processing for International Customers

Helcim is a Canadian credit card processing and merchant services company that lets merchants accept payments from customers in almost every country. Payments are received in your local currency, so you won't have to deal with conversions; instead, the customer's bank handles conversions during the transaction. This streamlined approach to currency conversion makes Helcim our top pick for retailers with international customers.
| Helcim Pros | Helcim Cons |
| --- | --- |
| Cost-plus pricing and low account fees | Expensive for low-volume businesses (under $5,000 per month) |
| No long-term contracts | Does not accept high-risk merchants |
| Excellent customer support | Monthly fee in addition to transaction fees |
Helcim Pricing
Helcim charges customers a monthly fee of $20 per location plus interchange and card processing fees based on monthly card volumes and whether cards are swiped in-person or keyed in over the phone or online.
Helcim's markup ranges from 0.1% + 5 cents to 0.3% + 8 cents per transaction for in-person purchases to 0.2% + 10 cents to 0.5% + 25 cents per transaction for online and keyed-in payments. Smaller businesses pay higher markups, while high-volume merchants enjoy larger discounts.
However, rates generally range from 1.70% to 3.37%. Helcim doesn't charge setup, cancellation, band deposit, quarterly, or customer service fees. Customers also won't be charged fees for PCI or non-compliance.
The prices below are the average rates merchants pay based on an average transaction amount of $250. Rates increase slightly as the average transaction amount goes down—and decrease slightly as it goes up.
| Monthly Card Volume | Average Processing Rate (In-Person Payments) | Average Processing Rate (Manually Keyed and Online Payments) |
| --- | --- | --- |
| $0 to $25,000 | 1.92% plus 8 cents | 2.38% plus 25 cents |
| $25,001 to $50,000 | 1.87% plus 7 cents | 2.33% plus 20 cents |
| $50,001 to $100,000 | 1.82% plus 7 cents | 2.28% plus 20 cents |
| $100,001 to $250,000 | 1.80% plus 6 cents | 2.23% plus 15 cents |
| $250,001 to $100 million | 1.77% plus 6 cents | 2.18% plus 15 cents |
Custom pricing and pricing for volumes over $1 million are also available. Chargeback fees are $15 per occurrence; however, Helcim will reimburse you if you win the dispute.
Helcim Features
Payment types: Helcim lets merchants accept credit card, debit card, and EFT/ACH payments from anywhere in the world.
Deposits: Helcim users receive net settlements within two business days. However, businesses that bank with a credit union or other small bank may have to wait three business days to receive their funds.
Ecommerce: Helcim gives users the ability to create a fully-hosted online store using customizable templates and brand colors and logos.
Analytics and reporting: Helcim's commerce platform lets users access a variety of vital details, including billing and customer information, credit card numbers, inventory, and other data for analytics.
Integrations: Helcim is compatible with a variety of accounting, billing, and shopping software and platforms. This makes it easy for merchants to streamline operations and connect with online shopping tools.
Dispute management: Helcim provides step-by-step instructions for disputing a chargeback. For additional support, Helcim customers can contact the Chargeback Department Monday through Friday from 8 a.m. to 6:30 p.m. Eastern time.
Customer support: Merchants can contact Helcim via phone, email, and an online contact form. You can also request a callback from a Helcim rep by providing your contact information and time preference. The platform also has an extensive Support Center that current and prospective customers can use to search for specific topics.
Fattmerchant: Best for Retailers Who Need Recurring Payments

Fattmerchant offers subscription-based credit card processing for a number of industries—including retail. Fees start at $99 per month plus 8 cents per transaction, and the platform has capabilities for both swiped and keyed payments. What really stands out about Fattmerchant, though, is its Omni software, which simplifies invoicing, recurring payments, and reporting.
| Fattmerchant Pros | Fattmerchant Cons |
| --- | --- |
| Easy to use dashboard and analytics | Expensive for businesses with less than $10,000 in monthly transactions |
| Same-day funding | Some users report that integrations are difficult to use |
| Customer support is responsive and helpful | Limited to US-based merchants |
Fattmerchant Pricing
Fattmerchant pricing starts at $99 per month for both swiped and keyed payments. The platform also charges the direct cost of interchange plus transaction fees anywhere from 8 cents to 15 cents, depending on your annual processing needs. Specific pricing is as follows:
Annual Pricing Value

Swiped Payments

Keyed Payments

Up to $500,000

$99 per month

+ 8 cents per transaction and interchange fees

$99 per month

+ 15 cents per transaction and interchange fees

Over $500,000

$199

+ 6 cents per transaction and interchange fees

$199

+ 12 cents per transaction and interchange fees

Over $5 million

Customized

Customized
Fattmerchant Features
Payment types: Fattmerchant processes all major credit and debit cards, ACH payments, invoicing, Text2Pay, virtual terminal, and contactless payments.
Deposits: In general, customers will be approved for either next day or 48-hour funding. However, Fattmerchant also offers same-day funding for clients who want to receive deposits on a debit card—rather than in a bank account.
Omni software: Omni connects the user's financial reporting, data and analytics, payments, customer management, inventory, and security in one dashboard. The interface is user friendly and makes tracking clients and invoices easier.
Ecommerce: Fattmerchant's API enables customers to fully customize payments on their own website or separate custom platforms.
Analytics and reporting: Omni dashboard can help you see sales trends in your business and determine where you have the most potential for growth. You can also use the tools to manage customers, measure your growth, and learn about when you're busiest.
Integrations: The platform integrates with Zapier, Shopify, Magento, BigCommerce, WooCommerce, Authorize.net, and a developer API. Fattmerchant users can also take advantage of a two-way instant sync with QuickBooks Online.
Reputation management: Fattmerchant helps you monitor online reviews for your business and respond to them from within the Omni platform.
Dispute management: The Fattmerchant Dispute Manager tool notifies retailers of chargebacks quickly and facilitates an efficient resolution. You'll hear about the chargeback on the same day it's claimed, and you can upload supporting documents through the user portal.
Customer support: Customers can contact Fattmerchant via phone and an online contact form, as well as via live chat through the Omni dashboard. Users and prospective clients can also troubleshoot and learn more about the platform by visiting Fattmerchant's extensive self-service knowledgebase.
PaymentCloud: Best Credit Card Processor for High-Risk Retail

PaymentCloud is a credit card processor that specializes in medium- and high-risk vendors and industries. The platform offers both traditional and ecommerce terminals, and users report that customer service is excellent. Pricing is not available online, but prospective customers can fill out a free application online to learn more about custom pricing.
| PaymentCloud Pros | PaymentCloud Cons |
| --- | --- |
| Same-day setup | Pricing not disclosed on website |
| Brick-and-mortar and ecommerce terminals available | Website is somewhat difficult to navigate |
| Excellent customer support | |
PaymentCloud Pricing
PaymentCloud does not advertise its pricing online, which is common for high-risk processors. However, business owners can complete a free online application and then review it with a specialist to get custom pricing. This is especially helpful for the medium- and high-risk businesses they cater to—as rates are more likely to vary between industries and clients.
PaymentCloud does not charge setup fees or cancellation fees.
PaymentCloud Features
Payment types: PaymentCloud can process all major credit cards, as well as ACH, e-check, and NFC-based methods—like Apple Pay and Google Pay.
Industry coverage: PaymentCloud stands out because it specializes in medium- and high-risk industries that other payment processors are less likely to service. For example, options like Payment Depot do not service CBD companies or online alcohol sales because they're considered high-risk industries.
Analytics and reporting: Reporting tools are available through the platform's integrations. For example, integrating with QuickBooks lets users generate everything from balance sheets and cash flow statements to customized reports.
Integrations: PaymentCloud can integrate with any CMS that allows for third party gateway integration or has an open API. This includes but is not limited to Shopify, WooCommerce, WordPress, and Wix.
Dispute management: Chargeback protection is especially important for high-risk businesses, so PaymentCloud offers robust dispute resolution support. This includes real-time merchant alerts, dispute monitoring, and real-time reporting.
Customer support: PaymentCloud clients get a dedicated account manager who can help with common problems like chargebacks, technical issues, and other challenges faced by higher risk vendors. The platform also offers a 24/7 tech support line and a service center that's open from 4 a.m. to 7 p.m. Pacific time.
Bottom Line
An affordable, user-friendly, and reliable credit card processor is key to every retail operation. However, the best processing platform for your business can depend on a number of factors, like your industry, sales volume, and how your retail operation is set up.
Our overall top pick for retail credit card processors is Square. Not only does the platform offer flexible credit processing service for online, mobile, and in-store purchases, its robust inventory management and analytics tools and easy-to-use hardware make it a simple but powerful processing service.