Outsourcing payroll is an easy way to save time and money; instead of tracking and calculating employee pay by hand or using spreadsheets, you can hire a bookkeeper, use software, or work with a professional employer organization (PEO). Outsourcing costs are less than $100 to $4,000 annually for 10 employees, depending on the vendor.
How Payroll Outsourcing Services Work
A payroll outsourcing company will process your payroll by gathering your employees' information (hire date, job title, and pay rate), obtaining any time card data, calculating the pay that's due to each employee, and then paying that amount by issuing a direct deposit or payroll check.
These are the steps that payroll outsourcing services generally follow when processing payroll:
Set up payroll software with your company and employee data, including your payroll bank account and employees' bank accounts for direct deposit.
Collect new employee information and provide state-required new hire reporting.
Request or obtain time card data (clock-in and clock-out times or hours worked) each pay period to input into their payroll software.
Confirm hours worked each pay period as paid or unpaid, and calculate gross pay.
Run your payroll, processing pretax deductions (like benefits and taxes) as well as post-tax deductions (like garnishments for child support).
Make deposits to employees' accounts (direct deposit, pay card) and mail or deliver paychecks and advices to your office or employees' homes.
Make payments to vendors, such as insurance companies, on your behalf.
Pay all payroll taxes and insurance when due, such as quarterly state and federal taxes.
Provide reports to the business.
Depending on the services offered, a payroll outsourcing company may also be able to assist you with new hire onboarding paperwork, required employee tax documents, and I-9 compliance. Some services, like Gusto, provide labor law posters, employee handbooks, benefits insurance offerings, and HR expertise.
Payroll Outsourcing Service Options
| Ways to Outsource Payroll | Pros | Cons |
| --- | --- | --- |
| Local Bookkeeper or Accountant | Locally available; more personal experience | Expertise & professional experience varies |
| Full Service Payroll Provider | Experienced in payroll and tax law; offers benefits | Costly, remote |
| National Bookkeeping or Accounting Service | Can offer bookkeeping, taxes & payroll | Remote; less personal customer experience |
| Payroll Software | Current on payroll, labor & tax laws | You are responsible for some work |
| Professional Employer Organization (PEO) | Full-service HR, benefits & payroll | Pricey; you have less control |
What Payroll Outsourcing Services Cost
Prices for outsourcing payroll vary greatly depending on the size of your company, your location, and the outsourcing option you choose—from under $100 per month if you use software for just a few employees to over $1,000 per month for full service. We've compared payroll outsourcing options and pricing below.
To make the comparisons fair, we've used an example of a weekly payroll for a company with 25 employees that has both hourly and salaried staff.
Payroll Outsourcing Service Options
Outsourcing options can vary from using your neighborhood bookkeeper to hiring a big name payroll outsourcing service with prices that vary as well—from under $100 per month to thousands of dollars per year. What's different about service providers is how much they do versus how much of the work you do as the business owner.
1. Outsource Payroll to a Local Bookkeeper or Accountant
If you already have someone managing your bookkeeping, you might want to ask them if they're able to run your payroll too. For example, if they're a QuickBooks ProAdvisor, they might know how to add QuickBooks Payroll software, also made by QuickBooks, to manage your payroll as well.
What a Local Bookkeeper Costs
A local bookkeeper costs between $20 and $30 an hour. Of course, prices vary by location and experience—for example, a CPA-licensed accountant will likely charge more than a bookkeeper without a degree. Based on our research, we calculated that a weekly payroll for a business with 25 employees would take about 16 hours per month and cost about $4,800 per year. That's much less than hiring a full-time employee to manage your small business payroll.
Who Are Local Bookkeepers Right For?
Small mom-and-pop businesses that need payroll and accounting integration could benefit most from working with a local bookkeeper. Travel is limited, and it's a good way to keep money flowing in the local community. Also, the service is usually good quality; bookkeepers are more apt to be attentive when they know they'll be seeing their clients face-to-face.
What's Good About Using Local Bookkeepers?
Using a local bookkeeper can offer a more personal experience than some payroll outsourcing options, like national accounting firms. It's easier to build a good working relationship when you can have face-to-face meetings. Typically, communication will be better, and both you and your bookkeeper or accountant will be more accountable.
What Not Good About Using Local Bookkeepers?
A local bookkeeper may not be up-to-date on federal and state HR and payroll laws, such as document retention requirements. It's a good idea to ask them about their HR and payroll experience before you hand over your confidential employee payroll data and HR files to them.
2. Outsource Payroll to a Full-service Payroll Provider
A full-service payroll provider will have all the payroll basics you need, from new hire W-4s to year-end tax documentation such as W-2s and 1099s. They'll often provide resources like labor law posters and will manage your payroll for you, start to finish. All you have to do is provide them with the data.
What a Full-service Payroll Provider Costs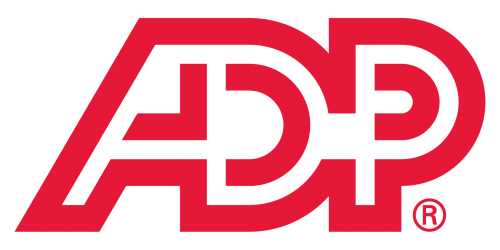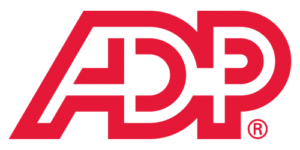 Full service payroll providers like ADP Payroll generally cost more than a local bookkeeper. For example, 25 employees on a weekly payroll would cost about $6,000 per year. Additionally, there are typically upcharges for each payroll run, year-end taxes, garnishments, and so forth. However, additional benefits like electronic payroll reports, direct deposit, and tax compliance can reduce the headache of managing payroll yourself. Sign up for a free quote.
Who Are Full-service Payroll Providers Right For?
Any employer can use a full-service payroll provider but the best option depends on the business. For instance, small businesses that primarily need help with tax payments and direct deposit might opt for Gusto vs ADP, since ADP is more robust–and costly. Many of them provide benefits and access to payroll experts you can call if you have questions.
What's Good About Using Full-service Providers?
The benefit of using a full-service payroll provider is that you're less likely to make mistakes that affect you or your employees' paychecks and taxes. That's because they use back-end software with all state, federal, and local labor and tax laws built in. Many also provide consulting services to answer your and your employees' payroll questions.
What's Not Good About Using Full-service Providers?
A full service-payroll provider isn't likely to be local to your business, so accessing them may be less convenient. You can't just go talk to them. Instead, you'll be assigned a representative, who may not always be available. So if you want a personal relationship with your payroll provider, or need help after hours, you might want to stick with someone local.
3. Outsource Payroll to a National Bookkeeping Service
Several national bookkeeping firms offer both accounting and payroll services for small businesses. Usually, you have access to the same services you would receive from a local firm with some extras, like year-end financials. In addition, any documents you or your bookkeeper need to send to one another must be provided electronically, and all correspondence will be conducted over the internet or using the phone.
What a National Bookkeeping Firm Costs
To run a weekly payroll for 25 employees, a national bookkeeping firm might cost $4,000 to $6,000 per year if you pay in advance. Like a full-service payroll company, there may be upcharges for extras like processing a garnishment, or running an off-cycle payroll for year-end bonuses.
Who Are National Bookkeeping Firms Right For?
National bookkeeping firms are best for companies that operate in multiple states. A local provider may only have the expertise for the local area, but a national firm should have resources for every state.
What's Good About Using National Bookkeeping Firms?
Some national bookkeeping firms may be lower cost than using a local bookkeeper if you have them do both your bookkeeping and payroll. And they may have the payroll expertise that a local bookkeeper lacks. Consider researching online reviews of the best bookkeeping firms if you want to compare them side-by-side.
What's Not Good About Using National Bookkeeping Firms?
Bookkeeping is typically its primary service, so its bookkeepers may or may not have payroll expertise. Most do, but you'll want to verify they've done payroll in your state and are aware of federal, state, and local HR and payroll laws. They're also remote, so they may not be available when you have a question regarding certain payroll issues.
4. Outsource Payroll Using Payroll Software
Payroll software is a tool; it's not outsourcing per se, but many offer full-service solutions with customer support. Some of the newer payroll software is so intuitive that it might meet your needs. After you purchase the software product and input the payroll data, the software does the rest.
With payroll software, you would do some of the work yourself, like timekeeping and verifying data, but the software will process your data and calculate payroll for you. In fact, some payroll software vendors, like Gusto, have self-service options so employees can manage their own payroll needs, request time off, and even download year-end tax documents themselves.


We've reviewed some of the best payroll software vendors and recommend Gusto, as it's low cost (only $19 per month plus $6 per employee, per month) and provides full-service payroll processing, from new hire on-boarding paperwork to HR consulting and year-end tax documents.
What Payroll Software Costs
If you run weekly payroll for a company with 10 employees (both hourly and salaried) using Gusto, for example, it would cost between $99 and $269 per month (depending on the pricing plan). However, some vendors offer fewer features or charge extra (pricing by number of payroll runs, or charging extra for year-end tax forms), so it could run more than $400 for this size of company.
What Payroll Software Costs
| | Best For | Monthly Cost for 10 Employees |
| --- | --- | --- |
| | Affordable HR support (new hire reporting, electronic offer letters, benefits, expertise) | $99-$269 |
| | Businesses that need standard free 24-hour direct deposit | $75-$120 |
| | Mobile retail & restaurant businesses using Square POS system | $79 |
| | Nonprofits that need affordable payroll with unlimited pay run features | $50-$70 |
| | Small startups (few employees) that need free payroll software | Free |
| | Industries with high-growth, like technology, that need price plans that scale | $186-$400+ |
| | Businesses that need customization and a la carte features | $375+ |
Who Is Payroll Software Right For?
Payroll software is best for companies with an HR employee who they want to manage payroll in-house. Software provides some automation, from payroll processing to filing payroll taxes, but it requires review and approval from a company representative. Also, it tends to be lower cost than some of the other options, full-service provider, PEO, and so forth.
What's Good About Using Payroll Software?
Payroll software arms you with the tools you need to process payroll accurately and on time. You don't have to search for tax rates, because they're integrated into the system. You can usually complete the process in a few steps, and many of the lower cost providers give you the option to pay using direct deposit at no additional charge.
What's Not Good About Using Payroll Software?
Payroll software, while easier than calculating payroll manually, isn't really outsourcing if what you're looking for is someone else to do the work. You'll still have to log in to enter hours worked (or sync and approve them if you're using a time and attendance software, like When I Work), update employee data (pay rates), and print reports.
If you need help filing and paying your payroll taxes, consider Gusto. It always has the most up-to-date federal, state, and local tax rates, and you can pay tax agencies through the online software. Sign up for a free 30-day trial today.
5. Outsource Payroll to a PEO
A professional employer organization (PEO) is a co-employer, meaning you and the PEO split employment duties. You'll manage your company's day-to-day business while the PEO handles HR, payroll, and benefits processing. If your employees have a question about their latest paycheck, they can call and speak to a dedicated team member who knows your business. Also, if your company receives a notice to garnish an employee's paycheck, the PEO will work to file the garnishment under its own employer identification number.

A PEO like JustWorks actually hires your employees and then leases them back to you. It adds your employees into a pool with its other clients' employees to drive down benefit costs so it can offer affordable premiums. Call for a free consultation today.
We've reviewed the best PEOs for small businesses so you can review the services they offer and the relative pricing models.
What a PEO Costs
A PEO is more expensive than outsourcing payroll to a bookkeeper because you get a lot more than simple payroll processing. A PEO will provide HR, payroll, benefits, and often, HR consulting services. It will cost an employer with a staff of 25 at least $12,000 to more than $40,000 total per year.
Who Are PEOs Right For?
If you want the entire HR-payroll function outsourced, a PEO is a good value. It saves you from having to hire an HR, benefits, or payroll person full-time. Read more about our top PEO recommendations.
What's Good About Using a PEO?
A PEO takes the responsibility of payroll and HR completely off of your plate. When it comes to the legal compliance issues, you don't have to worry about staying up to date on the changing regulations; your PEO team will keep you in the loop. Also, because of the co-employment structure, PEOs are able to offer more affordable benefits.
What's Not Good About Using a PEO?
A PEO isn't super affordable unless it saves you from hiring an HR person as well as paying someone to do payroll. $12,000 per year is still less than hiring a full-time employee to do this work. Like other outsourcing options, you may not have a dedicated resource available during atypical work hours (night shift, weekends).
Why Payroll Outsourcing Services Make Sense
Outsourcing makes sense for businesses that don't have someone on staff with the time or experience to do payroll. In small businesses, one person typically performs both bookkeeping and payroll functions. A small business can save costs by outsourcing when they don't require a full-time employee to do this work.
If you don't have an accountant or bookkeeper on staff and don't want to pay the average salary of a bookkeeper ($42,000 per year) or accountant ($52,000 per year), outsourcing makes sense.
However, some businesses assign the payroll processing (e.g., hiring, onboarding, training, and policy management) to a person with HR responsibilities. But even if you have an HR person on staff, it may be better to outsource the payroll aspects of the job to someone familiar with labor and tax laws in all states in which you operate.
For business owners anywhere, the key to succeeding early and often is to focus your time, resources, and experience on the revenue-generating functions of your business—and limit risk and expenses. Outsourcing non-core or non-revenue-generating administrative and compliance functions such as payroll and HR tasks gives business owners time back and allows them to focus on the long-term growth of their business.
"A trusted payroll partner can also help business owners best utilize laws and tax breaks that work to their financial advantage. Without expertise in payroll compliance, business owners may be overpaying or missing out on existing regulations that can help them minimize payroll costs."

– Laurie Savage, Senior Compliance Officer, Paychex
13 Questions to Ask When Outsourcing Payroll
Besides cost, here are 13 great questions to ask when you're considering outsourcing payroll to a third-party vendor, whether a bookkeeper, payroll provider, software provider, or PEO.
1. What are my employer responsibilities?
For example, what am I required to do when a new hire joins the company? What do you, the payroll provider, do? Examples include obtaining tax and I-9 documentation, providing names, bank accounts, emergency contact information, confirming pay rate, job title, and obtaining benefits enrollment documentation. Same for terminations.
2. What happens when I have to run an off-cycle payroll, such as to pay year-end bonuses or to correct an over- or under-payment?
Is there an extra cost? Do I need to call you to do it? Can I send you the information by email? What is the process?
3. How are garnishments handled?
Is there an extra cost? Do you manage the paperwork, deductions, and payments, or is that something I have to do as an employer?
4. Can you manage benefits?
If my employees want benefits—like health insurance, life or disability insurance, 401(k), or commuter benefits—do you offer those? How much extra will it cost me as an employer to offer and administer those benefits? What extra work will be required on my part versus what will you manage on your end?
5. If an employee terminates after business hours and demands a final paycheck on the spot, or I wish to provide one, what options can you offer?
Is there an emergency after-hours contact number? If I write the check myself, how will it be accounted for?
6. Can you track employee's leave balances like sick time, vacation, and paid time off?
7. What self-service options are available for employees?
Can they upload their signed W-4, or download their W-2, or maintain employee or benefits enrollment data themselves? Is there a phone number they can call, or do I have to serve as an intermediary for them?
8. What programs do you interface with—for accounting, timekeeping, e-signature, and taxes—to minimize duplicate data entry and streamline my back office?
9. What kind of reports are provided?
Are they customizable? Can I run them myself or download them to a CSV format for further analysis?
10. What other services do you have that may help me manage the people aspect of my business?
For example, do you provide workers' compensation insurance, labor law posters, HR consulting, safety training, or other services that complement payroll processing?
11. Is the software you use or provide capable of automating payroll tax payments and filing?
What happens if it submits my payments late? Will you pay penalties and fees? Is there detail about this in the terms and conditions or contract?
12. Do you offer direct deposits for free or as an add-on? How long is the direct deposit processing time?
If you (or I) submit payroll on Tuesday, will an employee receive it by Wednesday?
13. How are payments to contractors handled?
Can you run payments with employee payroll?
Pitfalls to Avoid When Using Payroll Outsourcing Services
In most cases, outsourcing payroll is low risk, but there are some pitfalls you need to avoid. If you're not careful, you could put your employees' confidential data at risk, incur penalties and fines for noncompliance, and waste money on an inadequate payroll outsourcing services.
Here are some pitfalls you need to avoid when using payroll outsourcing services:
Don't Cancel Existing Service Before Securing Year-end Data
It sounds like a no-brainer, but imagine if you decide to change vendors in November. If you cancel your existing service prior to year-end, you may have trouble getting tax documents out after the first of the year. Before you change payroll services, make sure you have all of the data you need out of the old system.
Don't Hire an Unqualified Bookkeeper or Accountant
Vet the business or person you're outsourcing to; make sure that they haven't had any legal action against them. Look at online reviews. Ask for references. Run a background check. You're giving this person or vendor direct access to your business accounts and confidential employee data, such as Social Security numbers, birth dates, and checking account routing numbers.
Don't Forget to Put Controls in Place
Regardless of the size of your company, put in controls to prevent fraud or embezzlement. For example, consider segregation of duties, meaning that the person who approves the time cards isn't the same person who approves or signs the paychecks. And the person who signs the paychecks isn't the same person who balances the business checking and payroll accounts.
Check for Customer Software Reviews
There are many payroll software products available—many at affordable rates. Before paying for service, check for online customer software reviews. Many companies can build an attractive website, but their product quality doesn't always match. Take one or two bad reviews of the same software with a grain of salt, but if you find several with similar complaints, take caution. Good software should have good reviews overall and vice versa.

Frequently Asked Questions (FAQs) About Payroll Outsourcing Services
In this article, we've discussed the different ways you can outsource your payroll. However, we realize that some questions are asked more frequently than others, and we've addressed them here.
Here are some of the most frequently asked questions about outsourcing payroll:
Should I outsource payroll?
To determine if you should outsource payroll, consider how many employees you have, your payroll and HR management costs, and any shortcomings you're experiencing with the way you're currently handling the process. Outsourcing payroll only makes sense if it's going to make your life easier—by saving time or money. If you have over 20 employees, a starter payroll software package or bookkeeper could be a good option, but more than 50 would fit more advanced software plans or a PEO.
What is payroll outsourcing?
Payroll outsourcing is paying a third party to manage your payroll functions—depth varies by vendor. Businesses typically outsource payroll to accounting firms, local bookkeepers, and PEO services. To save money, some use payroll software to automate or outsource certain functions, like filing payroll taxes.
How much does outsourcing payroll cost?
Payroll outsourcing costs can range from $100 per month to more than $400. You may be able to find better deals with online bookkeeping firms. Local accountants, especially if certified, will probably charge higher fees. PEOs are the most expensive option.
If you're looking to outsource or automate a few functions, like filing payroll taxes or paying employees, a payroll software could be your best bet. If you're willing to work with older, less intuitive software, you can find some for free.
Bottom Line
Running payroll isn't for everyone. Many small businesses choose to outsource payroll along with other back-office functions like accounting and taxes, so they can focus on their core business or manage revenue-generating tasks like sales, marketing, and customer service.