20 Cheap or Free Small Business Marketing Ideas for 2023
Startups and small businesses on a budget can still promote themselves successfully with little time and effort. We detail 20 cheap or totally free small business marketing ideas below to help you do just that, from free digital marketing tools and free advertising to events, referral marketing, and strategies to make your brand stand out.
Easy No-cost Marketing Ideas for Small Business
To market your business for free, here are some small business marketing ideas you can implement without much effort. It can take a few minutes to set up or a little bit of time every day to maintain your strategy.
1. Get on the Map With a Google Business Listing
Google rules the realm of online search. But they are a benevolent ruler, providing free tools for analytics, trends, guidance for best practices, and a free Google Business Profile for all. Having a Google business page is essential, as profiles are often displayed alongside top organic search results when someone searches for products or services like yours online.
If you don't already have one, learn how to set up a Google Business Profile and optimize it to ensure your business can be found in an online search. If you do have one, make sure that you have a plan for how to get more reviews to rank higher on Google, as customer reviews also determine which businesses get into top rankings on the map and in organic search results.
2. Develop a Signature Visual Brand Style
Developing a signature visual style makes your brand more memorable. Recess is a good example of how a business can translate their brand identity into a visual style. See how Recess' post "Cool, Calm, and Collected" tagline can be seen in their post colors and design elements.
Think of how many products or companies you can identify through the visual style they use in marketing materials online and off. From McDonald's golden arches to the iconic font of Coca-Cola, brands that create memory points like these are more likely to stay top of mind.
3. Use Customer Personas to Create Laser-focused Campaigns
One way to cut through the ads and messages that people get bombarded with every day is to use customer personas. Customer personas are profiles that represent one or more of your main customer types (or the types you most want to target). They include demographic characteristics such as location, education, age, and income as well as interests, hobbies, job titles, and more.
The details that make up a given customer persona should then dictate the marketing channels you employ to reach them, the messaging of your campaigns, the visuals used, and so on. This makes it more likely that your marketing material will reach your ideal client types and be more persuasive since it's tailored to the prospect's likely needs and wants. In turn, your campaigns will be more effective for lead generation and sales.
4. Work the Social Platform Your Audience Loves Most
Small business owners sometimes make the mistake of trying to be active on many social media channels, when in reality, this is an instance where less is more. Instead, focus on the one platform that offers the most reach to your target audience to save time and make it more likely to see a return.
For example, a digital marketing service for tech companies can build their brand presence on LinkedIn to reach business owners and tech professionals who need help in improving their marketing efforts. Although it would be fine to also market on Facebook, it is a broader platform that suits a more general service/product.
Here are some of our social media guides to help you get started:
Want more social media marketing resources? Find cheap and free marketing ideas, tutorials, and courses on HubSpot Academy and SkillShare.
5. Enter Your Business in 'Best of' Contests & Appeal to Brand Champions
If your company is awesome, let the whole world know. From the best place to eat, shop, or be entertained to the best place to work, entering a "best of" contest in your city or ZIP code can garner more brand awareness and sales for your small business. Generally, it starts with submitting an entry form (or having someone nominate your business) to the content holder. You can find contests online by joining Facebook communities in your area, exploring websites specifically for your location, or following local government units.
Once the contest begins, implement marketing campaigns to drive traffic to the contest site to get votes from customers, employees, and others who like your brand. You can do this easily and across many channels, including social media, email marketing, website pop-ups, direct mail, customer receipts or invoices, and so on.
6. Engage With User-generated Content
People trust other people more than they trust brands. This makes it crucial that you appear more than just a business looking to score cash; instead, be a trustworthy presence that people look forward to interacting with. One of the most authentic ways to build your brand is through user-generated content (UGC). This is any content your customers create and share online about your business.
User-generated content is the epitome of authenticity so it also builds trust in your brand. Not only can this lead to more sales, branding statistics actually found that 46% of people are willing to pay more for brands they trust. Here's how to do it:
Encourage satisfied customers to post something about your business on a social channel (e.g., an experience with your brand, a photo of themselves sporting your brand gear or at your business, a post that includes a specific hashtag, or photos of themselves showing how they use your products in everyday life, and so on).
Ask them to tag your business profile in the post.
Once you have a collection of UGC, feature it on your website, social media channels, or even in your physical store to create a sense of community around your brand.
Engage with the users who created the content by responding to comments, reacting to posts, and reposting content on your own channels.
Advanced Free Marketing Ideas for Small Business
Once you've gotten the essential marketing strategies down pat, it's time to take the extra step to boost your small business marketing campaigns. These marketing ideas may not cost money, but you will need to pour in more effort to utilize them effectively.
7. Use AI to Automate & Generate Content
You've probably heard the overwhelming wave of news about artificial intelligence (AI) in the past year. Business giants like Meta, Google, and Microsoft are also taking advantage of AI to scale and optimize their systems. The good thing about it is that small to medium businesses can access many resources and AI tools to help grow their business.
You can leverage AI to automate tasks such as idea generation, scheduling social media posts, sending emails, creating landing pages, and even content generation. In fact, we found some of the best AI content writers you can use to write blog posts, captions, emails, and more for free:
Free for: 10,000 words in the first month and 2,500 words in the following months
Paid plans start at: $12.67 for 60,000 words
Access to ChatSonic, the in-house AI-powered chatbot (GPT-4 + Google Search)
Access to AI Article Writer, Sonic editor, landing page generator, and plagiarism checker
100+ content templates
Fluent in more than 25 languages
Available Zapier, one-click WordPress Integration, and Semrush integration
Can be upgraded to "Superior Quality" for enhanced intelligence, improved understanding of inputs, and smarter contextual responses
Free for: Unlimited
Paid plans start at: $20 for unlimited words
Unlimited words until traffic capacity has been reached
Powered by GPT-3.5; GPT-4 for paid plans
Comes with basic support
Fluent in 25+ languages
Free for: 2,000 words per month
Paid plans: $40 for unlimited words
Powered by GPT-3
Available for one user
Access to 90+ copywriting tools
Unlimited projects allowed
Access to Blog Wizard, blog post writer
Ready for the AI revolution? Get a dozen tips for how to use AI for small business marketing.
8. Lean In to Email Marketing
Like social media, email marketing can feel like another chore you have to do to promote your small business that doesn't always pay off. If you're just sending the obligatory monthly blast, chances are you don't see a lot of conversions and sales as a result. There are dozens of ways to use email for marketing—check out our list of business email examples for inspiration.
Here are a few ways to use emails to connect with your leads:
Auto-response welcome emails for new subscribers that invite a return to your website or blog
A series of onboarding emails for new customers
Drip email campaigns for prospects
Engage customers with an email feedback survey
Ask customers to leave a review for your business
Send an email blast with a limited time offer (LTO)
Invite a lapsed customer to come back by sending a voucher or incentive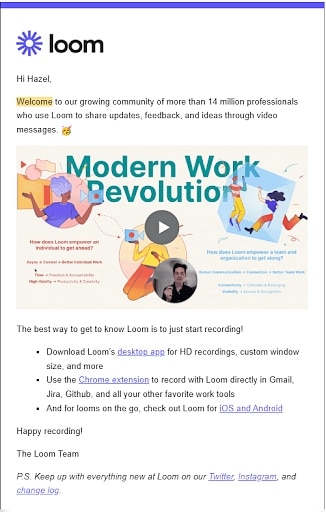 To find the best promotional email tools for your business, check out our list of best email marketing platforms for small businesses.
Did you know? Email marketing statistics show that using email to promote your business can produce a return of $36 for every $1 spent.
9. Get Free Credits for Google Ads
What's more fun than spending other people's money? Google and other service providers frequently give away free Google Ads credits that you can use to drive your campaign at no cost. There are a number of ways to get free Google Ads promo codes and credits to kick-start a marketing campaign, like checking coupon sites or accessing vouchers directly from Google.
In fact, Google Ads often has an offer for new customers. As of this writing, they are giving new customers $500 in free ad credits when they spend $500. Learn more about the ins and outs of how to advertise your business using Google Ads.
10. Drive Web Traffic With Content Your Audience Craves
As evident with many of these small business marketing tips, your website is crucial in attracting and converting prospects. So we would be remiss if we didn't talk about how your website can become a lead magnet in and of itself through best practices for site design as well as content marketing.
Here are some guides that can help:
The strategy is simple: Publish content your audience wants to consume and provide a great user experience. Find out more about what content marketing entails and how to create a search engine optimization (SEO) content marketing plan for your small business.
Don't have a website yet? For do-it-yourself site building, drag-and-drop website builders like Wix and Squarespace allow you to build a business website and get it online in a matter of hours, with plans that start for free.
11. Keep Up With Industry Trends & Strategies
From a high-level view, you need two main skills to market your business successfully: general marketing skills and specific skills for your niche or industry. To keep up and stay ahead of the competition, you should consistently be informed and up to date on the latest news, trends, and strategies in your industry.
Here are some actionable steps you can take to stay on top of the trends:
Bookmark and read marketing blogs regularly
Follow industry thought leaders on social media
Attend industry events and conferences
Subscribe to marketing newsletters
Follow your competitors on social media
Sign up for email updates from businesses similar to yours
Research industry-specific strategies (for example, articles like our guides to automotive marketing strategies or jewelry marketing ideas)
12. Start a Blog to Answer Top Questions From Your Audience
Writing blog posts is a great way to address the common questions, concerns, and pain points of your target audience. But it also helps you build trust with readers, authority in your field, and drive more traffic to your website through search engines. In fact, business blogging statistics show that 81% of consumers trust blog content.
In most cases, you can add a blog and post for free on your own website. If not, then read our list of the best blogging platforms to choose an app you like. To get started, first find out what your target audience is interested in, including their most frequently asked questions.
Then choose a platform, design your blog site, and finally add the blog content. We have step-by-step instructions on how to start a business blog to help you along the way.
13. Do-It-Yourself (DIY) Infographics & Unique Marketing Materials
Sharing infographics and other engaging content is a surefire way to capture people's attention. There is an art to being able to communicate complex ideas and information into something more digestible. Canva is an excellent platform that can help small business owners design different marketing materials for free without any graphic design experience.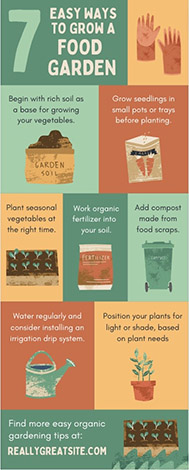 ---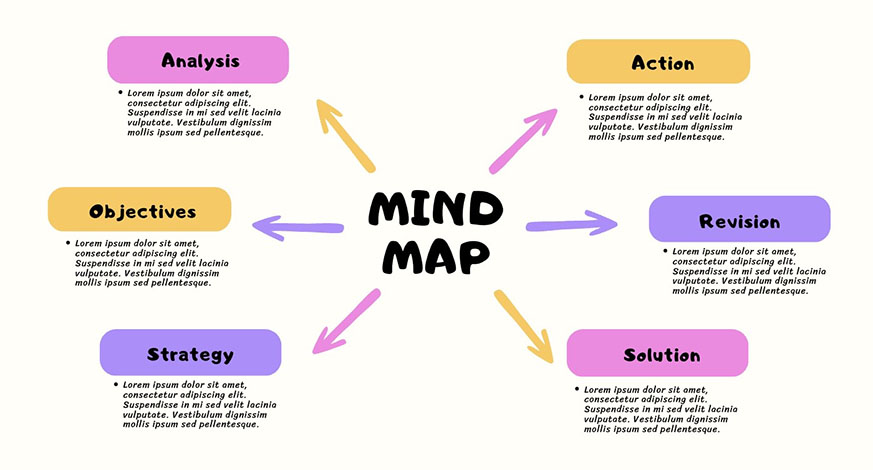 ---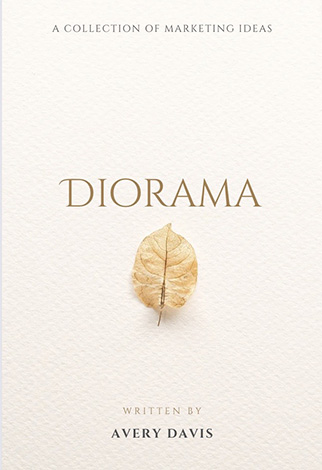 ---
Low-budget Small Business Marketing Ideas
If you're looking for marketing ideas more likely to make a splash, these low-budget marketing strategies can do exactly that. Although you would need to shell out a little bit of capital to incorporate these strategies into your campaigns, we made sure these ensure a good return on investment at a reasonably small business-friendly price.
14. Host a Contest for Social Proof & Growing Your Contact List
Contests give you an opportunity to solicit social proof and get exponentially more brand exposure. For example, some brands invite customers to show off their products in the real world with a sweepstakes drawing or voting contest, then determining the winner.
Most contests require registration, including an email address. If your contest is seeing high engagement, people may be willing to provide an email address to vote once or multiple times in various categories, or to get results when the contest ends. This, in turn, helps you to grow your email contact list, putting more prospects at the top of your sales funnel.
Social proof refers to any type of de facto endorsement someone gives your business, products, or services. For example, when someone likes your post on social media, they are, in effect, giving your brand a public thumbs-up. This is proof to others that your business is a good one.
15. Systematize Referral Marketing
Many business owners say that referrals are their best tactic for marketing small businesses—yet very few actually have formal programs to generate more referrals. Some businesses have programs but don't promote them often or effectively–and so they don't get the maximum benefit from them.
To help you set up a successful referral program, check out our resources below:
16. Spend a Little to Get a Lot From Local SEO
Google search stats show that 39.6% of all clicks on Google's search page go to the first organic result. This goes to show that doing well in terms of SEO is critical. If your business depends on attracting a local audience, you'll need to gain a deeper understanding of what local SEO is and how to rank higher on Google, in particular.
If you want to do it yourself at no cost, here are some tips you can do immediately:
Create and optimize your Google Business Profile
Ensure that your location is included in your website's content
Tap into affordable local SEO services like BrightLocal
17. Hold a Webinar or Event
The most effective small business marketing ideas foster interaction with prospects and customers, and that is especially true with educational events. Webinars and in-person classes are very effective for lead generation and for converting prospects into customers, since attendees usually already have a general interest in the topic being covered.
If you are a Google Workspace or Microsoft 365 business subscriber, you already have the means to hold an educational webinar through video conferencing tools. Alternatively, if you plan to use webinars as a major part of your marketing strategy, check out our list of the best video conferencing software for small businesses.
18. Publish Press Releases
A solid yet overlooked small business marketing idea is to make writing press releases a regular part of your campaign. Ideally, you'll be able to send them out through press release distribution services. But even if not, sending them to local media outlets and posting them on your website still has merit.
Local journalists may seek a local interest story and choose to give your news additional coverage. By adding them to your website, you are adding more content that can help your site get found in online search. Plus, having a "News" page with announcements about your company makes it look that much more legit when someone is researching your business.
Stuck for ideas? Find out which occasions or events warrant the writing of a business press release and get a seven-step process for how to get local press coverage.
19. Network & Keep Your Business Cards Handy
Building a strong professional network is key to business success, so it only makes sense that networking can do so much in marketing for a small business. You can establish valuable connections by attending industry events and functions where you'll find potential business opportunities and leads.
What's important to remember when networking is to keep a stack of business cards with you. Your business card represents your brand, so ensure it's well-designed and contains all the necessary contact information. Additionally, be sure to follow up with those you meet to solidify those connections. See our list of the best business card ideas for inspiration.
20. Delve Into Coupon Marketing
Coupons are a great way to attract new customers and encourage repeat business, because who doesn't love coupons? Something as simple as a coupon can make a customer feel rewarded, and it gives a sense of urgency. At the same time, discounts and special deals almost always increase sales, and they're a solid piece in building customer loyalty.
To create a successful coupon ad campaign, you need to develop a coupon marketing strategy, create the coupons, distribute it to your customers, and then track the results to see how you can improve it.
Need inspiration? Check out our list of dozens of coupon marketing ideas and examples.
Frequently Asked Questions (FAQs)
One of the best ways to get free marketing is through word of mouth from existing customers. These are people who trust and value your business and are willing and likely to recommend it to their friends, colleagues, and loved ones. Other examples of free marketing include social media, email marketing, online business directory listings, and publishing announcements through free press release distribution platforms like PRLog.
---
There are many ways to market a business with no money. Free website builders allow you to build fully functional sites complete with a domain and SSL certificate, appointment booking tools, web forms for lead generation, search engine optimization (SEO), and ecommerce. Email marketing software, like Sendinblue and Mailchimp, lets you prospect and nurture leads at no cost. Social media is free to use, and there's no cost to make a Google business page or Yelp business listing.
---
Google Ads offers free credits (or matching free ad credits) to new Google Ads accounts. In addition, free ad credits are included with Bluehost web hosting and Bluehost Builder WordPress hosting and site builder plans. All-in-one site builders like Squarespace and Wix also provide free Google ad credits in plans. Learn all the ways you can get free Google Ad promo codes.
---
Bottom Line
There are endless possibilities when it comes to the cheap and free small business marketing ideas you can use to grow your company. From digital marketing and ensuring your website is optimized for search to building out your referral network and using contests to increase brand recognition, these marketing ideas for small businesses are essential for growing a company.