Probate Leads: Where to Find Them to Buy Probate Property
Expand your real estate portfolio by finding probate leads from public records, auctions, or referrals. You may also choose to purchase them from paid sources. However, to succeed in this process, you must first understand what probate leads are, along with the pros and cons. Probate properties are usually priced at a reduced rate, allowing investors and real estate flippers to make larger margins. The downside includes the purchasing timeline and potential for increased expenses for attorney fees, estate executors, and filing fees.
Unlike standard real estate transactions, the process of purchasing probate properties can be a bit more complicated. Read our four steps to finding probate leads and buying probate properties to understand the process and make profitable purchasing decisions.
1. Understand What Probate Leads Are
The probate process begins when a person passes away, and their will or estate must be administered and validated through a legal process to distribute their assets, including real estate. An executor or administrator will collect the deceased's assets to pay off any owed liabilities and distribute the money to the deceased's beneficiaries.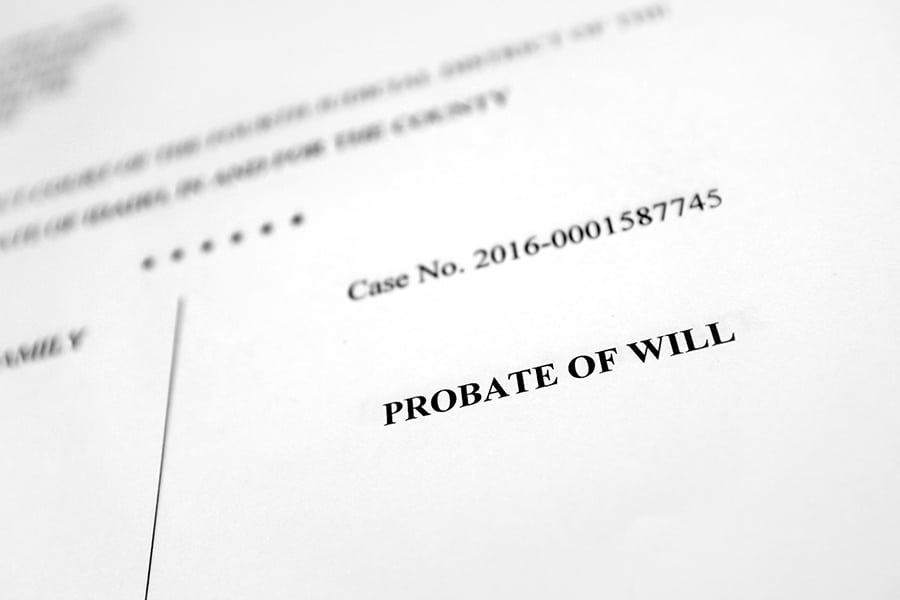 Often, the real estate in probate wasn't bequeathed to an heir, which creates properties without any legal ownership, or the heirs of the property just don't want it or cannot maintain the property. The courts or executors will attempt to sell the properties quickly and well under market price. Properties in probate are sold "as is," and the executors may not disclose any defects. Therefore, probate property buyers must be willing to take on the risks associated with these properties and deal with arduous probate processes.
2. Know the Pros & Cons of Purchasing Probate Real Estate
Purchasing probate real estate at a significant discount is attractive to real estate investors, but it comes with its risks. Before determining whether you would like to use probate leads as a strategy to acquire real estate, consider all the pros and cons of this real estate investing strategy. Although there are many benefits to this niche market, there are downsides every investor should be aware of.
PROS

CONS

The biggest advantage of purchasing probate properties is that you'll save some money since the sale price must be 90% of the appraised value, saving buyers at least 10%.
The probate process can be long and extremely complicated. Some probate cases can take up to three years to resolve.
The probate process may eliminate other investors unfamiliar with the process; therefore, there may be less competition.
Risk of losing your deposit if you fail to complete the purchase process.
Housing inventory differs from what is available through the Multiple Listing Service (MLS) or other real estate marketplaces.
Since you have to purchase property "as-is," you may uncover hidden issues with the property.
Every probate sale is unique, so real estate investors must continuously weigh the pros and cons of a probate sale to determine if they will use this investment strategy. Investors should determine if the discounted property outweighs the unknown timeline for finalizing a purchase.
If an investor does have time to spare, the potential risk of unknown expenses for the property may reduce their return on investment. This niche has been proven successful for many investors, as long as it fits in their overall business plan and model.
3. Find Probate Real Estate Leads
It can be challenging to find probate real estate leads if you don't know where to look. The challenges associated with probate properties make the probate market unsaturated, with an ever-growing inventory untapped by new real estate investors. If you're up for the challenge and willing to deal with the probate process, then you can obtain many opportunities to find probate listing leads.
Here are a few ways how to find probate properties:
This method of locating probate leads is a bit more time-consuming, and you'll have to comb through many records to find the leads, but it can be equally rewarding. All probate cases are filed with your local county courthouse, making these records public. If your local area does not provide an online resource for these records, then you'll have to physically visit the courthouse to access the files.
Once you have access to the active probate files, you must read through the assets to see if any real estate is listed. If you find an opportunity within the files, you can proceed to contact the executor or administrator of the case to inquire about the real estate.
Another public way to locate probate leads is through the newspaper. Because estate executors are motivated to sell the available assets, they'll sometimes list the property for sale in the local newspapers and through social media.
---
Real estate investors can also buy probate leads. This option is more costly, with monthly subscription fees and limited access depending on your preferred state and county. These online lead providers digitize and make access to probate lead information easy for realtors and investors. Leads are typically segregated by state and county since probate cases are filed in the county where the person lived. Here are a few of the top providers to purchase probate leads:
Providers

Key Features

Exclusive leads
Flexible pricing options
Prioritizes properties closest to investor

Dedicated customer service support
Provides training to support probate business
Leads directly from the courthouses

Verified court case information
Access to court case filings
Live customer service support

Has a monthly subscription plan
Access to every county in the United States
Probate attorney contact information provided

Monthly Starting Price

$120

Contact for pricing

$99

$180

Learn More
---
Acquiring referral leads is one of the best real estate lead generation sources. They can be lower in cost since they're provided by friends, families, and colleagues. Ask around your social circles or inquire with your close family and friends for any probate leads. By telling your sphere of influence (SOI) that you are interested in probate opportunities, they'll know to refer such information to you.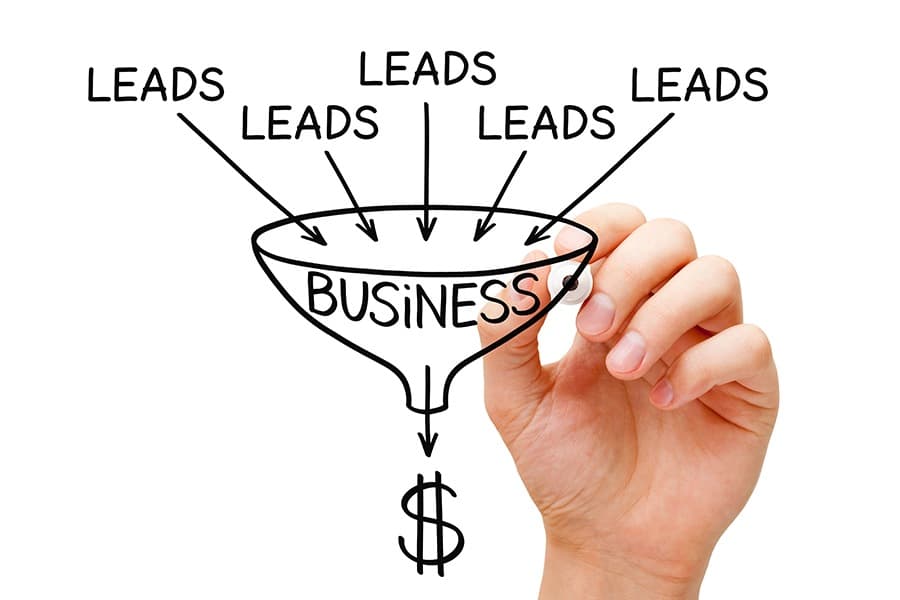 Another way to get probate leads is through referral relationships with probate and estate attorneys. They would be the best resource to get probate leads before it becomes public because they work alongside the executors and beneficiaries to settle an estate. Their expertise includes recording the assets of an estate, helping to pay the liabilities owed, and distributing the assets of the estate. Therefore, they would know if real estate is associated with an estate and the current plans for it.
---
If purchasing probate property is the majority of your business model, then investors should market themselves as probate investors to generate leads in your area. Investors can create marketing materials that drive business from surviving spouses, probate attorneys, real estate agents, etc.
Investors can begin with a simple website that legitimizes your business, along with landing pages with specific language and calls to action to drive visitors to submit leads. Other marketing materials that can be dispersed within a neighborhood are flyers and postcards discussing your specialty and familiarity with probate properties. You may even want to offer incentives to your leads if a deal closes.
To assist with developing your website and landing page designs, enlist the help of Placester. It offers customizable websites that can be launched instantly with tools to help generate and capture incoming leads. Websites can be created yourself, or their website designers can create one for you. For leads generated through the site, they offer a customer relationship manager (CRM), which helps keep track of lead contact information.
---
Much like partnering with probate attorneys who work with executors, partnering with a certified probate real estate specialist (CPRES) is a great way to obtain probate real estate leads. The CPRES will work with the families involved to help them navigate the probate process. They are trained to understand the nuances of the probate court system, assisting families in understanding the legal steps and upcoming deadlines.
A CPRES also helps families market and sell the real estate involved in the probate process, and they are therefore able to help find buyers for the properties. Partnering with a CPRES can be a beneficial way to get probate listings that have motivated sellers. There are a few ways to find a CPRES. You can search LinkedIn for someone with CPRES in their title, and U.S. Probate Services has a directory of probate vendors like attorneys and real estate agents listed on their site.
---
Once a property is ready for sale in probate, it typically will be auctioned off for a quick sale or by order of a judge if the beneficiaries involved are unable to agree to sale terms. Find auctions through your county website, newspapers, or even some real estate agents who may have insight.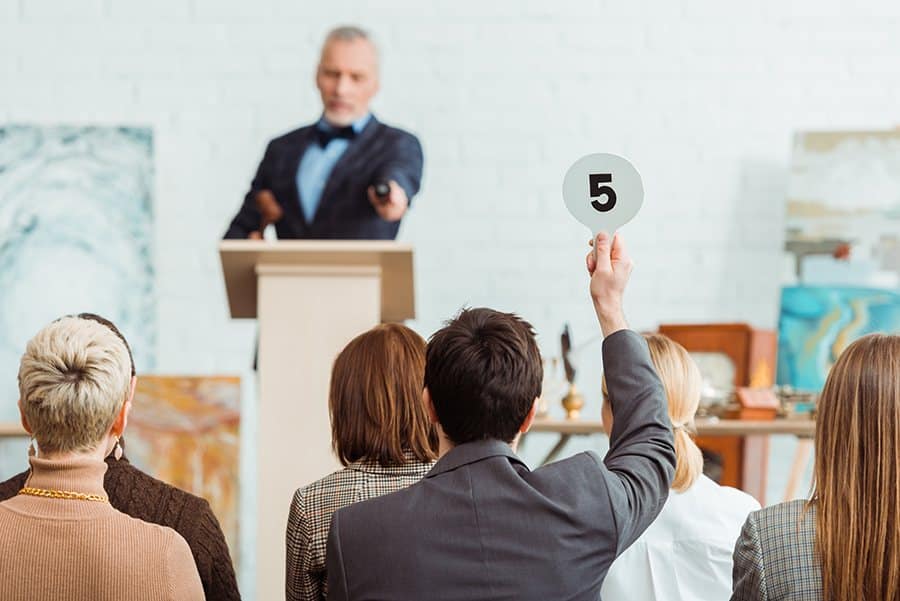 Real estate investors should be aware that property in an auction may have multiple bids that bring property prices up to market value. Additionally, at auction, a prospective buyer must put down a cash deposit payment on the spot, which can be up to 10%. This is generally paid through a cashier's check at the time of auction. However, an investor could take out a personal loan or obtain a home equity line of credit for cash if they need to finance the deposit, but understand that a deposit can be lost, and you'll still be stuck with paying the line of credit.
---
4. Purchase Probate Properties
Finding out how to get probate leads is the initial challenge to the probate process, but after obtaining the leads, you must go through the purchasing process. The length of a probate sale process can extend from six to 12 months due to court involvement. Traditional real estate transactions usually take up to two months to complete, with the motivation of both buyer and seller.
Each state does have its own probate process, which can vary widely. Many states have adopted the Uniform Probate Code, streamlining the probate process and assisting with minimizing costs. Additionally, each state has defined probate thresholds.
For example, in California, you can avoid probate entirely if the estate value is $166,250 or less. However, in Michigan, the estate value must be $15,000 or less, but no real estate can be included. So if a real estate investor is looking to purchase a potential probate property in an estate valued less than $166,250 in California, they may not have to go through the probate process at all.
If you do proceed with purchasing property in probate, the standard process is as follows:
When you've found your prospective property, the first step is to make an offer in writing. At the same time, you should also prepare to have your down payment or deposit ready to go. The usual percentage for the deposit is 10%, and it's usually non-refundable. The estate representative or listing agent can decide to accept, reject, or counter your offer. If accepted, they must file a Petition for Approval of Sale of Real Estate.
---
Once your offer is accepted, the probate court will set a time for a hearing to finalize the sale. During this court hearing, other buyers may show up to try to outbid you during the probate hearing. At this point, the judge will proceed to increase the price of the property, and in order to secure the purchase, you must outbid other buyers, if any.
---
If you successfully become the highest bidder for the property during the court hearing, you will proceed to submit paperwork to certify the purchase. Probate properties usually are distressed, and therefore may not qualify for traditional financing methods like a mortgage. As a default, most probate purchase agreements have no loan contingency, meaning if you cannot get your loan financed in time, then you will lose your deposit. The seller may also accept an all-cash offer if they prefer.
---
Finally, a sales contract will be provided by the probate judge or the estate representative for signature. Once a contract is signed, no other bids are accepted, and then the courts will proceed with probate proceedings, which can take up to 12 months to complete.
---
Bottom Line
Learning how to find probate properties can help you invest in real estate at a highly discounted rate if you're willing to go through the process. Because the process can be difficult, there is a high barrier to entering this market, which weeds out newer and inexperienced investors. However, once you learn the process, it can be a lucrative real estate investing niche.