QuickBooks Premier Nonprofit Review: Features and Pricing for 2023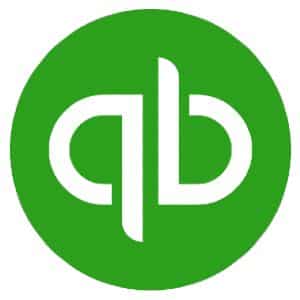 What We Like
Includes a unified chart of accounts for nonprofits
Provides the details needed for Form 990 or 990-EZ
Monitor pledges and create receipts for donations received
Create donor letters
Track grants, other revenues, and expenses by function and program service
What's Missing
Doesn't include any nonprofit or church management features
Not as user-friendly as some nonprofit accounting packages
Not designed to handle fund accounting
Can be difficult for nonbookkeepers to use
Nonprofits required to file Form 990 or 990-EZ: QuickBooks Nonprofit supports Form 990, an annual information return required from many organizations exempt from income tax. This makes QuickBooks Premier Nonprofit one of our best nonprofit accounting software.
Nonprofits with multiple program services: Classes and subclasses can separate income and expenses into several program services. Churches can use class tracking for activities like regular worship services, child daycare, outreach activities, and fundraising.
Startup nonprofits or nonprofits looking for better reporting: You can download the UCOA for nonprofits, which is designed around the required Form 990 reporting.
Nonprofits with unrelated business taxable income (UBTI): You can create a separate class for unrelated business taxable income to track income and expenses for Form 990-T.
Nonprofits without a central office: The program must be installed on a desktop computer, which might be problematic for extremely small nonprofits without an office. A cloud-based program, like QuickBooks Online, might make more sense. You can read our QuickBooks Online vs QuickBooks Desktop comparison for more information on the differences between the two.
Users looking for church management features: QuickBooks Premier Nonprofit only deals with the accounting side of managing your church. Aplos Accounting is an excellent application that combines accounting with church management features, like donation management and a website builder—making it our overall best church accounting software.
Large nonprofits requiring restricted fund management: NonProfit+ is a powerful application for the sophisticated fund accounting required by large nonprofit organizations, including restricted funds management, encumbrance accounting, and budget management.
Visit QuickBooks Desktop Premier
Are you looking for something different? Find other comprehensive accounting platforms for business owners in our evaluation of the best small business accounting software.
QuickBooks Premier Nonprofit Deciding Factors
Supported Business Types

Any type of nonprofit organization with in-house bookkeepers

Pricing

$799 per year for one user to $1,999 per year for five users

Money-back Guarantee

60 days from the purchase date

Standout Features

Includes a chart of accounts that is compliant with nonprofit accounting standards
Allows you to create and track pledges or promised donations until they are paid
Lets you set up class tracking to monitor income and expenses from various activities
Enables you to generate nonprofit-specific reports, such as biggest donors or grants and donor contribution summaries

Customer Support

Phone support (receive a call after submitting a request), live chat support, chatbot, and online self-help guides
QuickBooks Premier Nonprofit New Features for 2023
Cash Flow Hub: You can use the new Cash Flow Hub to track pledges and donations and run a financial forecast to predict your revenue and expenses in the future.
Contactless payments: If you're using QuickBooks Payments, then your donor can send donations through credit or debit card payments and mobile payment processors, like Google Pay and Apple Pay.
QuickBooks Premier Nonprofit Alternatives
| | | |
| --- | --- | --- |
| | | |
| Best for: Nonprofits and churches looking for easy-to-use and customizable accounting software | Best for: Churches seeking a combination of bookkeeping and church management features | Best for: Large nonprofits handling donor-restricted funds |
| Prices start at $30 per month | Prices start at $79 per month | Prices available upon request |
| | | |
QuickBooks Premier Nonprofit Pricing
Prices of QuickBooks Premier Nonprofit are the same as the QuickBooks Desktop Premier general business edition, which are summarized below:
$799 per year for one user
$1,099 per year for two users
$1,399 per year for three users
$1,699 per year for four users
$1,999 per year for five users
All QuickBooks Desktop versions, including Premier and all its industry-specific editions, come with a 60-day money-back guarantee. We compare the QuickBooks Desktop products to help you decide which version of QuickBooks Desktop is right for you.
Fit Small Business Case Study
QuickBooks Premier Nonprofit Edition has the same accounting features as the general business edition, which are evaluated using our internal case study. The results of the case study are thoroughly explained in our QuickBooks Premier review—but to give you a glimpse, here are the scores Premier earned across our preset rubric categories.
| Categories | Score (Out of 5) |
| --- | --- |
| Pricing | 1.00 |
| General Features | 4.50 |
| Accounts Payable (A/P) | 4.80 |
| Accounts Receivable (A/P) | 4.80 |
| Banking & Cash Management | 5.00 |
| Project Accounting | 5.00 |
| Sales Income Tax | 4.00 |
| Inventory | 5.00 |
| Reporting | 4.80 |
| Ease of Use | 3.90 |
| Mobile App | 0.50 |
| User Ratings | 4.30 |
| Overall Score | 4.10 |
QuickBooks Premier Nonprofit Features
In addition to the general accounting features in our QuickBooks Premier review, Nonprofit Edition has industry-specific features that are useful for nonprofits and churches.
---
Good accounting at any organization starts with a good chart of accounts, and nonprofits should use the UCOA. The custom-designed chart of accounts aligns with the reporting requirements of both the IRS and generally accepted accounting principles (GAAP).
---
QuickBooks Desktop Premier Nonprofit's budgeting feature lets you predict your expenses and the revenue you expect to receive over a certain period. You can create a budget from scratch or by using prior year numbers as a reference point. The budget you created can create important reports, such as Budget vs Actual, to help you better track the financial standing of your organization.
---
Donations your organization receives can easily be recorded in QuickBooks. You can keep track of all donations made by check, e-check, credit card, debit card, and cash. QuickBooks Premier records donations using the sales receipt form, where you'll be able to select an existing donor or add a new one, indicate the donation amount, and add a donor message, among others.
---
QuickBooks Premier Nonprofit allows you to enter pledges or promised donations. If your organization receives pledges regularly, then it's important to record them to keep your finances accurate. Pledges are entered using the invoicing form, which means it's recorded as receivable and can be tracked until paid.
---
If your church offers services like renting facilities, special services like weddings or funerals, or columbarium spaces, the A/R module can help you keep track of receivables from church members. Nonprofits can also use the A/R module to record receivables from nonprofit products and services. For example, nonprofits offering financial products can use it to record customer information, track payments, and create aging schedules.
---
Nonprofits and churches can use the A/P module to monitor accrued expenses like telecommunication bills, utility bills, and other payables. You can also use purchase orders (POs) if your nonprofit or church orders office supplies, church supplies, and inventories for sale.
---
You can create, print, and send donor letters easily with QuickBooks Desktop Premier and Enterprise. You can use a preexisting template or customize a template to make it truly your own.
---
The platform has class tracking features that can be customized based on your needs. Nonprofits can use class tracking to monitor income and expenses from nonprofit activities like fundraisers, charity work, donation drives, community outreach, and promotions. You can even create an income statement by class to see net contributions or donations after deducting necessary expenses.
---
QuickBooks Premier Nonprofit comes with nonprofit-specific reports like basic financial statements and other management reports. You can generate a statement of financial position, a statement of activities, a statement of functional income and expense, and a cash flow statement. You can also generate an income statement per class, donor contribution summaries, biggest donors or grants reports, balance per class, and much more.
---
Frequently Asked Questions (FAQs)
Why do nonprofit organizations need accounting software?
Nonprofits are often financed by grants and donations, so they have strict accounting standards to follow. Accounting software can help nonprofits track grants, meet strict reporting requirements, and manage their revenue and expenses.
What's the best nonprofit accounting software for me?
The nonprofit accounting software for your operation depends on your needs. Our evaluation of the best nonprofit accounting software can help you choose the right solution for your organization.
What types of organizations does QuickBooks Desktop support?
QuickBooks Desktop supports any type of nonprofit organization, including charities, clubs, societies, and churches.
Bottom Line
QuickBooks Premier Nonprofit can't handle fund accounting, but it's useful for managing pledges, donations, and grants. Its class tracking feature comes in handy if you often conduct multiple programs to raise money for your organization. Plus, the customized chart of accounts helps you make nonprofit reporting as easy as possible.