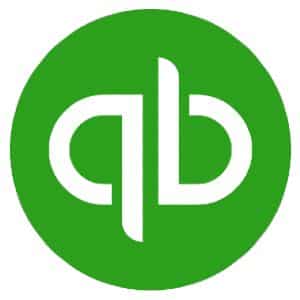 What We Recommend QuickBooks Payments For
QuickBooks has the best accounting software for small businesses. Any business using it and needing a simple payment processing solution should consider QuickBooks Payments as the two work seamlessly together with no monthly minimums or additional monthly fees.
In particular, QuickBooks Payments is a good match for:
QuickBooks is also a great fit for businesses looking to keep an eagle eye on cash flow because QuickBooks Payments has a Cash Flow Center with a real-time dashboard that tracks business finances without using complicated spreadsheets.
When QuickBooks Payments Would Not Be a Good Fit
Businesses that don't use QuickBooks: Because QuickBooks Payments only works with QuickBooks, you'll have to either already be on the platform or willing to migrate to it. Any business not using QuickBooks for accounting should choose a different merchant account provider.
Businesses needing a full point-of-sale (POS) system: QuickBooks GoPayment is a great payment app for occasional and low-volume sales, and QuickBooks does offer a legacy countertop POS. But limited hardware compatibility, lack of cloud access, and paid customer support prevent it from being one of our leading retail POS systems. You can opt for one of our recommended retail credit card processing companies or restaurant merchant account providers that work with a variety of software systems.
Businesses that accept international payments: QuickBooks Payments doesn't work with international currencies, so there are no built-in foreign exchange rates. PayPal is a better option for small businesses, and Helcim offers international payments for established businesses. See our other picks for international merchant accounts.
Overall, QuickBooks relies heavily on its ecosystem of tools, so merchants are often locked into all of them if they opt for just one. Other payment processors have more integration options and offer greater flexibility.
QuickBooks Payments Overview
PROS

CONS

Transparent, flat-rate pricing
Transactions fees more expensive than most competitors
Volume discounts for businesses processing more than $7,500 monthly
Slow deposit speed
Mobile POS app
Imposes a chargeback fee
Invoicing and recurring billing tools, including ACH payment processing
Only makes sense if you already use QuickBooks
Easy to use
To get up and running with QuickBooks Payments, you'll need to have your QuickBooks account already set up. From there, it's a matter of logging in and setting up the backend—connect your bank account and verify your business information. Then, you're ready to accept cards and send invoices.
We've put together a few guides on how to get going with QuickBooks:
QuickBooks Payments Pricing
A QuickBooks Online subscription runs anywhere from $25-$180 per month, and QuickBooks provides you with the choice between online and mobile payments. Both options offer free subscriptions, but GoPayment, its mobile payment solution, also offers a paid plan that gives you lower per-transaction rates.
QuickBooks Online Payment Processing Fee
In addition to your QuickBooks Online package, you'll pay these fees:
ACH: 1% (max $10)
Swiped Card: 2.4% + 25 cents
Invoiced Card: 2.9% + 25 cents
Keyed Card: 3.4% + 25 cents
These rates apply to businesses processing up to $7,500 monthly. Above that rate, you can negotiate custom pricing. You can also sometimes get discounts on your QuickBooks Online subscriptions at signup or by paying for multiple months upfront. There are also options to pay for a one-time bookkeeping and account setup.
QuickBooks GoPayment Pricing
QuickBooks GoPayment allows you to accept payments while on the go. It offers both pay-as-you-go and low monthly plans with the latter allowing you to have a lower per-transaction cost in exchange for a monthly fee that starts at 1.6% + 25 cents.
Pay-as-you-go Plan

Low Monthly Plan

Plan type

Pay only per transaction

Lower per transaction rate

Max. number of users

50

50

Monthly cost

$0

$19.95

Transaction rates

Swipe rate: 2.4% + 25 cents

Keyed rate: 3.4% + 25 cents

Swipe rate: 1.6% + 25 cents

Keyed rate: 3.2% + 25 cents

Card reader

QuickBooks card reader: $49

QuickBooks card reader with stand: $79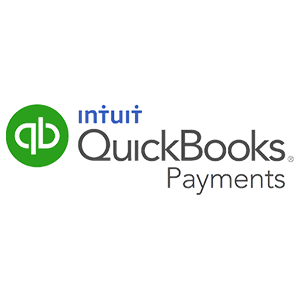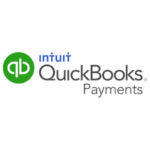 QuickBooks Payments Calculator
Enter your current in-store and/or online sales volumes and average order values for an estimate on the monthly fees you would pay using QuickBooks Payments. Swiped card rate is used for in-store payments calculation, while keyed-in rate is applied to compute for online payments.
With QuickBooks, there are no additional PCI, cancellation, or monthly minimum fees. QuickBooks does charge $25 for each chargeback, which is on the higher end of the industry standard (typically ranges from $15 to $25).
There is no minimum contract length with QuickBooks Payments, and you can cancel at any time without paying a penalty.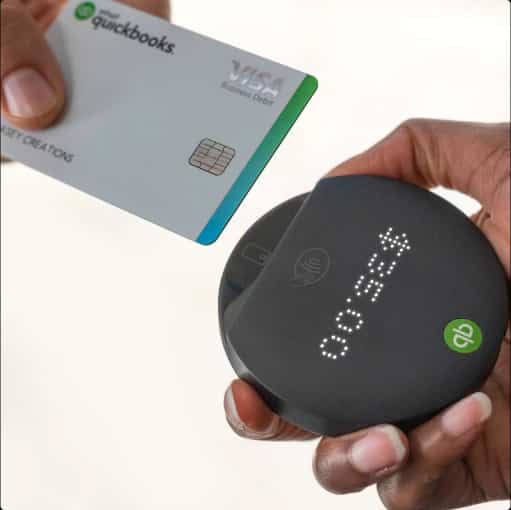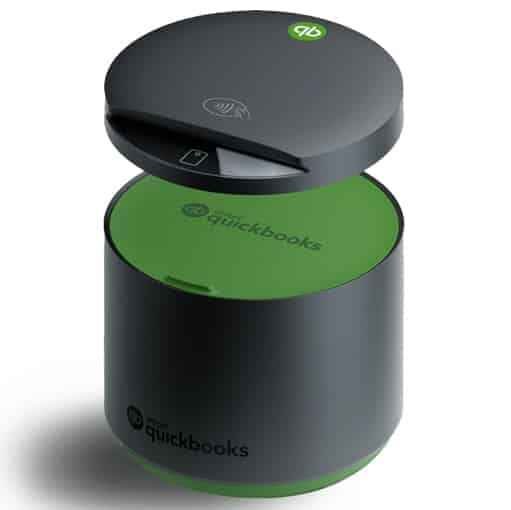 QuickBooks Payments Alternatives & Fees Comparison
| | | | | |
| --- | --- | --- | --- | --- |
| | | | | |
| Best for | | | | |
| Monthly fee | Starts at $99/month | Starts at $0/month | Starts at $0/month | Starts at $49/ month |
| Card-present transaction fee | Interchange + 8 cents | 2.6% + 10 cents | 2.70% | Interchange + 5-15 cents |
| Keyed transaction fee | Interchange + 15 cents | 3.5% + 15 cents | 3.50% + fixed fee | Interchange + 5-15 cents |
| Ecommerce transaction fee | Interchange + 15 cents | 2.9% + 30 cents | starts at 3.4% + 30 cents | Interchange + 5-15 cents |
| | | | | |
QuickBooks Payments Features
QuickBooks Online Payments allows you to process remote transactions and is supported by a variety of business tools to track and manage your funds. QuickBooks GoPayment, on the other hand, provides tools for accepting in-person cash, check, and card payments with a card reader connected to your mobile device.
QuickBooks Online Payments
Payment types: Accept all Visa, Mastercard, Discover, and American Express cards, ACH bank transfers, and NFC payments like Apple Pay.
QuickBooks Accounting: QuickBooks Payments integrates seamlessly with other QuickBooks tools. This integration gives you a full view of your business's cash flow.
QuickBooks Cash business banking: Free instant deposits (including nights and weekends) when you set up the connected QuickBooks business bank account; otherwise, deposits from card transactions are made in two to three business days. ACH bank transfer payments take longer to process.
Deposit speeds: Historically, QuickBooks would take two to three business days to deposit funds from card transactions and even longer for ACH payments. However, the company now offers free next-day funding to new qualifying customers.
Invoicing: Create, customize, and send invoices directly from QuickBooks. Customers can easily pay invoices online or over the phone.
Cash flow management: The Cash Flow Center's real-time dashboard shows you how much money is coming and going out at any moment. It also automatically reconciles online payments and invoice payments.
Ecommerce integrations: Connect QuickBooks Payments to Shopify or BigCommerce.
QuickBooks GoPayment
GoPayment app: Free app that allows you to process payments by keying in your customer's card details on your mobile device, or with a mobile card reader.
Mobile card reader: Comes with an interactive display and lets you accept insert, tap, or digital wallet payments.
Payment types: Accepts all major debit and credit cards, including digital wallets—such as Apple Pay and Google Pay.
Control user permissions: Allows you to manage employee access, so your employees can take payments while still protecting your customer's sensitive information.
Lower fees: Lets you pay 1% lower fees when you accept payments with your mobile card reader vs keyed-in transactions.
QuickBooks Payments Ease of Use
Lots of hardware: QuickBooks has its own line of POS systems, card readers, cash drawers, and other hardware necessary to take in-person payments.
Mobile payments: Merchants get a free mobile card reader so that they can accept in-person payments on the go.
Third-party integrations: Though QuickBooks works best within its own ecosystem, there are also integrations with external platforms like Amazon, PayPal, Square, and Shopify.
Customer support: Look for the Help button on any screen when in your dashboard to find QuickBooks' self-serve support content. If you can't find what you need, you can reach out via the website to start a live chat or request a callback. QuickBooks also has a community forum where you can ask and answer questions of other QuickBooks users.
QuickBooks has a whole collection of proprietary hardware, including cash drawers, card readers, POS systems, receipt printers, and barcode scanners. It also works with a selection of third-party payment processing equipment. It's easy to use QuickBooks for online, in-person, and even over-the-phone payments—not to mention recurring, ACH, and invoice payments.
The list of software integrations is also long, including additional compatibility with SOS Inventory, QuickBooks Time (formerly TSheets), and Fathom. These integrations allow you to use QuickBooks Payments with your tech stack.
What Users Think of QuickBooks Payments
QuickBooks Payments users enjoy this platform. Many reviews praise the program's intuitive and straightforward design. Users are also impressed with QuickBooks Payments' ability to integrate easily with other programs.
QuickBooks Online Payments
Capterra: QuickBooks Payments earned an average rating of 4.4 out of 5 from over 50 user reviews, with highest ratings for ease of use.
G2: While there are only 14 current user reviews, QuickBooks Payments is rated 4.3 out of 5 stars.
QuickBooks GoPayment
The mobile payments app has the following ratings:
While reviews were mostly positive, some users found the fees to be high and lacking in transparency. It's also important to note that QuickBooks Payments is available only to users with a QuickBooks account.
| Users Like | Users Don't Like |
| --- | --- |
| How easy it is to use for payment processing | Confusing pricing structure |
| Simple system to learn and become accustomed to | Reliance on QuickBooks' accounting platform |
Bottom Line
QuickBooks Payments is a payment processor available to QuickBooks users. This easy-to-use tool is great for businesses that want to keep a closer eye on their cash flow. Some of its best features include invoicing, recurring payments, next-day funding, mobile payments, a free mobile card reader, and a variety of proprietary hardware. You can try QuickBooks free for 30 days. To find out if it's a fit for your business, contact QuickBooks for more information.