QuickBooks Payments Review: Is It Right for Your Business?
This article is part of a larger series on Payments.
QuickBooks Payments is a payment processor that enables QuickBooks users to accept payments via credit and debit cards and ACH transfers in person, via mobile, and through the QuickBooks platform. Its other features include recurring payments processing, invoicing, next-day deposits, and analytics reporting. There are no upfront costs with QuickBooks Payments, which charges transparent flat-rate transaction fees; however, monthly QuickBooks subscriptions start at $20.
QuickBooks Payments

What We Like
Transparent, flat-rate pricing
Volume discounts for businesses processing more than $7,500 monthly
Invoicing and recurring billing tools, including ACH payment processing
Includes a mobile POS app
What's Missing
Transactions fees more expensive than most competitors
Does not process international currency
Imposes a chargeback fee
Only ideal for QuickBooks users
Deciding Factors
Requires QuickBooks subscription ($25 per month)
Monthly Payment Processing Fee: $0
Transaction fees:

In-person: 1.6%–2.7% + $0.25
Keyed-in: 3.2%–3.5% + $0.25
Invoice: 2.8%–2.9% + $0.25
ACH: $1.50–$3 or 1%
Digital wallet: 2.8%–2.9% + $0.25

Chargeback fee: $25
Instant deposit fee: 1% (for non QuickBooks Checking users)
Hardware: From $49
When To Use QuickBooks Payments
QuickBooks has the best accounting software for small businesses. Any business using it and needing a simple payment processing solution should consider QuickBooks Payments as the two work seamlessly together with no monthly minimums or additional monthly fees.
In particular, QuickBooks Payments is a good match for:
QuickBooks is also a great fit for businesses looking to keep an eagle eye on cash flow because QuickBooks Payments has a Cash Flow Center with a real-time dashboard that tracks business finances without using complicated spreadsheets.
When QuickBooks Payments Would Not Be a Good Fit
Overall, QuickBooks relies heavily on its ecosystem of tools, so merchants are often locked into all of them if they opt for just one. Other payment processors have more integration options and offer greater flexibility.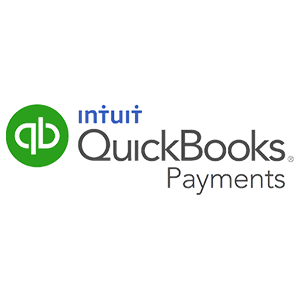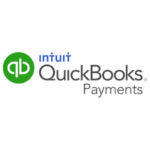 QuickBooks Payments Calculator
Enter your current in-store and/or online sales volumes and average order values for an estimate on the monthly fees you would pay using QuickBooks Payments. Swiped card rate is used for in-store payments calculation, while keyed-in rate is applied to compute for online payments.
Since our Last Update:
QuickBooks has lowered its monthly platform fee from $25 to $20 and has added mobile and contactless payments with its POS payment features. It has also updated its terms of service in March and April of this year to reflect this upgrade. For this update, we take note of transaction fees for all of QuickBooks' platforms including its Gmail Plugin payment processing rates. We also take a closer look at its onboarding process and terms of service.
QuickBooks Payments Alternatives & Fees Comparison
| | | | | |
| --- | --- | --- | --- | --- |
| | | | | |
| Best for | | | | |
| Monthly fee | Starts at $99 | Starts at $0 | Starts at $0 | Starts at $59 |
| Card-present transaction fee | Interchange + 8 cents | 2.6% + 10 cents | 2.70% | Interchange + 8 cents |
| Keyed transaction fee | Interchange + 15 cents | 3.5% + 15 cents | 3.50% + fixed fee | Interchange + 15 cents |
| Ecommerce transaction fee | Interchange + 15 cents | 2.9% + 30 cents | starts at 3.4% + 30 cents | Interchange + 15 cents |
| | | | | |
Looking for the lowest rates? The payment processing rates you will pay can vary based on your business's size, type, and average order value. To find the most affordable option and compare multiple processing rates, read our guide on the cheapest credit card processing.
QuickBooks Payments Pricing
QuickBooks offers different transaction rates based on the type of platform you are using. Each platform also provides free and paid plan options, where paid subscriptions get discounted payment processing fees, while custom pricing is also available for businesses that process over $7,500 a month. Invoice payments are accepted on all platforms except for POS, which accepts PIN Debit transactions instead. Miscellaneous fees such as chargebacks and return and reject fees are common regardless of the platform.
Choose from the list below to view pricing details.
QuickBooks Online Payments
Free Plan

Paid Plan

($20/month)

Swiped Transactions

2.4% + $0.25

1.6% + $0.25

Keyed-in Transactions

3.4% + $0.25

3.2% + $0.25

Invoiced Transactions

2.9% + $0.25

2.8% + $0.25

ACH Transactions

1% (max $10)

1% (max $10)
Also offers digital wallet payment options with similar rates as invoiced transactions
---
QuickBooks Desktop Payments
Free Plan

Paid Plan

($20/month)

Swiped Transactions

2.4% + $0.30

1.6% + $0.30

Keyed-in Transactions

3.5% + $0.30

3.3% + $0.30

Invoiced Transactions

3.5% + $0.30

3.3% + $0.30

ACH Transactions

$3

$3
Also offers digital wallet payment options with similar rates as invoiced transactions
---
QuickBooks POS Payments
Free Plan

Paid Plan

($19.95/month)

Swiped Transactions

2.7%

2.3% + $0.25

Keyed-in Transactions

3.5%

3.2% + $0.25

Invoiced Transactions

1%

1% + $0.25

ACH Transactions

N/A

N/A
*QuickBooks POS users under the free plan incur a $16 monthly minimum fee which is computed against the total transaction volume every billing period.
---
QuickBooks GoPayment
Free Plan

Paid Plan

($20/month)

Swiped Transactions

2.4% + $0.25

1.6% + $0.25

Keyed-in Transactions

3.4% + $0.25

3.2% + $0.25

Invoiced Transactions*

2.9% + $0.25

2.8% + $0.25

ACH Transactions

N/A

N/A
*Invoice transactions are processed through a QuickBooks Online platform connection
---
QuickBooks Gmail Plugin Payments
Free Plan

Paid Plan

($20/month)

Swiped Transactions

2.4% + $0.25

1.6% + $0.25

Keyed-in Transactions

3.4% + $0.25

3.2% + $0.25

Invoiced Transactions

2.9% + $0.25

2.8% + $0.25

ACH Transactions

$1.50

$1.50
*Invoice transactions are processed through a QuickBooks Online platform connection
---
Miscellaneous Fees
| | Rate | Applied to |
| --- | --- | --- |
| Chargeback Fee | $25 plus the full chargeback amount | All card transactions |
| Reject Fee | $25 | ACH transactions |
| Returned Check Fee | $10 | E-check transactions |
| Instant Deposits | 1% | Per request of Non QuickBooks Checking users |
| PCI Service | $9.95/month | Free plan users |
---
QuickBooks Payments Hardware
QuickBooks provides mobile card readers for online and remote payment users, and PIN Pads for POS users. These are sold separately but you'll often find promotional pricing offers for its POS devices. All hardware purchased from Intuit includes a one-year limited warranty and a 60-day money back guarantee.
For brick-and-mortar businesses

For small and mobile businesses

Accepts card and contactless payments
Is compatible with QuickBooks Point of Sale 19.0 or higher
Requires a QuickBooks POS payments account

Accepts swiped, EMV chip cards, and NFC contactless payments
Connects via Bluetooth with both iOS and Android GoPayment App
Requires a QuickBooks GoPayment or Online payments account
QuickBooks Payments Features
Setup & Application
Being able to successfully sign up for a QuickBooks platform account does not mean you are already approved for a payments merchant account. However, access to any of QuickBooks' platforms does provide you with the means to apply for payment processing. So, if you don't have a QuickBooks account yet, you will be asked to sign up for one; otherwise, the website will prompt you to log in to your account.
There are no setup, application, or termination fees related to a QuickBooks Payments account; however, your QuickBooks platform may impose separate terms and conditions. For instance, legacy accounts that have not updated to the new pricing plans are subjected to tiered pricing. Custom plans with discounted rates are also available for businesses with large volume transactions but may apply different contract lengths and terms.
Signing up for a payments account is relatively quick, particularly for GoPayment users. Once you have downloaded the app and logged in to your GoPayment account, you will automatically be guided through the application process, or you can click on the "Get set up" button.
Signing up for QuickBooks Online instead? We've put together a few guides on how to get going with QuickBooks:
---
Contract & Terms of Service
Stipulations on the use of QuickBooks Payments can be found under Section N: Merchant Payment Service and includes updates as recent as April of this year. While it's important to read the document in its entirety, you may want to clarify the following terms and conditions around payment processing with a QuickBooks sales representative:
You give QuickBooks access to your QuickBooks account information to conduct credit worthiness verification.
QuickBooks reserves the right to assign, set, or decrease limits to your per transaction or aggregate monthly transaction volume and can impose sanctions, including termination of your payments account if you exceed your processing limit.
You may be required to set up and maintain a Reserve account and QuickBooks may require you to increase the balance of this account at any given time.
In the event of changes in your average transaction amount or processing pattern, unusually high monthly percentage of different transaction types, or excessive chargebacks, QuickBooks is authorized to place holds on your transactions or Merchant Account.
---
Payment Processing
QuickBooks Payments accepts all Visa, Mastercard, Discover, and American Express cards, ACH bank transfers, and NFC payments including Samsung Pay and Apple Pay. QuickBooks Online Payments allows you to process remote transactions and is supported by a variety of business tools to track and manage your funds. QuickBooks GoPayment, on the other hand, provides tools for accepting in-person cash, check, and card payments with a card reader connected to your mobile device.
---
Ecommerce
QuickBooks allows you to integrate your payment processing tools with popular ecommerce platforms such as BigCommerce, Shopify, WooCommerce, and UltraCart. Online invoicing lets you create payment button links you can include on emails you send to your customer to offer instant card payment options. Your QuickBooks Online platform can then securely process your payments, record your transaction, calculate taxes, and issue a digital receipt for your customers.
---
Digital Checks
ACH and e-check payments are generally cheaper to process compared to paper checks and are funded faster. QuickBooks processes your digital checks with the Automated Clearing House (ACH) and then sends the details to your bank over a secure connection. While it typically takes up to five business days to process these types of payments, qualified merchants using QuickBooks Payments are offered next day deposits at no extra cost.
---
Invoicing
Create, customize, and send invoices directly from QuickBooks. It offers invoice generator and invoice template tools to easily design invoices and manage them according to your business type. Customers can easily pay invoices online through payment buttons, over the phone, or in-person with a mobile card reader. You can also set, send recurring invoices, and accept recurring payments with QuickBooks.
---
Banking
With QuickBooks Checking, you can sign up for a business bank account with Green Dot Bank where you can receive instant deposits and faster ACH transfers at no extra cost. You also earn from your savings and manage your cash with an ATM card that earns you points each time you use it for cashless purchase. Sign up is free, with no monthly fees or minimums to maintain, and you get seamless integration with your QuickBooks Payments and QuickBooks Payroll accounts.
---
QuickBooks Payments Ease of Use
QuickBooks Integrations
QuickBooks Payments integrates seamlessly with other QuickBooks tools, such as payroll and accounting. This integration gives you a full view of your business's cash flow and makes it easy to manage online, in-person, and even over-the-phone payments.
---
Third-party Integrations
Though QuickBooks works best within its own ecosystem, there are also integrations with external platforms like Amazon, PayPal, Square, and Shopify, there is also a long list of third-party integrations to choose from. Aside from the ecommerce platforms we mentioned, it is also compatible with SOS Inventory, QuickBooks Time (formerly TSheets), and Fathom. These integrations allow you to use QuickBooks Payments with your tech stack.
---
Mobile App
QuickBooks GoPayment is a free app that allows you to process payments by keying in your customer's card details on your mobile device, or with a mobile card reader. Merchants can also get a mobile card reader so that they can accept in-person payments on the go.
---
Deposits
Historically, QuickBooks would take two to three business days to deposit funds from card transactions and even longer for ACH payments. However, with QuickBooks Cash Business Banking, you can get free instant deposits (including nights and weekends) when you set up the connected QuickBooks business bank account.
---
Customer Support
Look for the Help button on any screen when in your dashboard to find QuickBooks' self-serve support content. If you can't find what you need, you can reach out via the website to start a live chat or request a callback. QuickBooks also has a community forum where you can ask and answer questions of other QuickBooks users.
---
What Users Think of QuickBooks Payments
Users generally enjoy using this platform. Many QuickBooks Payments reviews highlight the program's intuitive and straightforward design. Users are also impressed with QuickBooks Payments' ability to integrate easily with other programs.
QuickBooks Online Payments
QuickBooks GoPayment
The mobile payments app has the following ratings:
While QuickBooks Payments reviews were mostly positive, some users found the fees to be high and lacking in transparency.
PROS

CONS

How easy it is to use for payment processing
Confusing pricing structure
Simple system to learn and become accustomed to
Reliance on QuickBooks' accounting platform
Bottom Line
QuickBooks Payments is a payment processor available to QuickBooks users. This easy-to-use tool is great for businesses that want to keep a closer eye on their cash flow. Some of its best features include invoicing, recurring payments, next-day funding, mobile payments, a free mobile card reader, and a variety of proprietary hardware. You can try QuickBooks free for 30 days. To find out if it's a fit for your business, contact QuickBooks for more information.