Top Real Estate Facebook Post Ideas With Examples
Posting on Facebook is an effective marketing tactic for real estate agents not only for generating leads but also for marketing their personal real estate brand. But to reach your intended audience, you need to post engaging content that stands out from the crowd. We gathered examples of the best real estate Facebook posts from actual real estate professionals, and we explain how they work so that you can utilize these examples as a model for your own Facebook posts.
Did you know? Digital marketing companies save you time and effort by automating Facebook posts. Artur'in helps you build brand awareness with custom-made materials and templates that are scheduled to post automatically on your social media platforms. You can also upgrade any of your posts to Facebook ads for more reach to increase your return on investment (ROI). Check out their website for more information.
Here are 11 examples of real estate posts you can make on Facebook that work for lead generation, conversions, and brand-building.
1. Featured Listings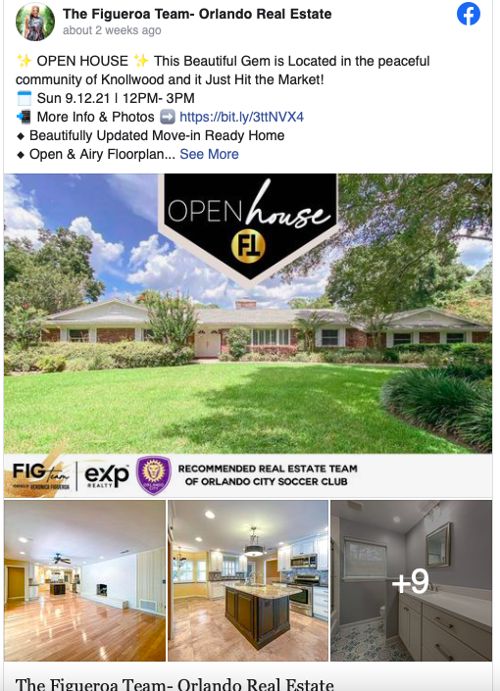 ---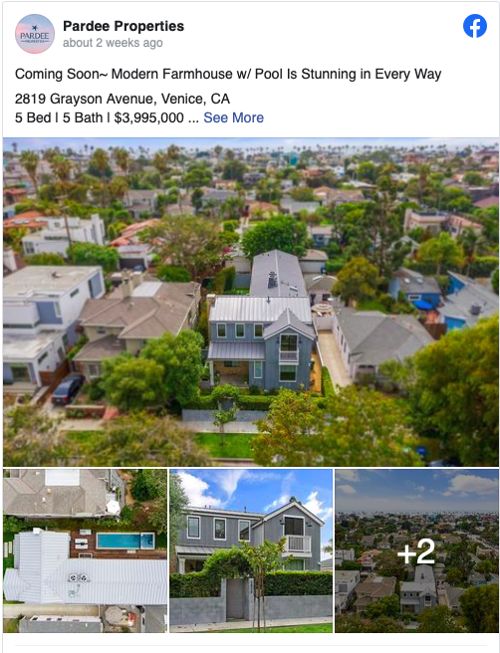 ---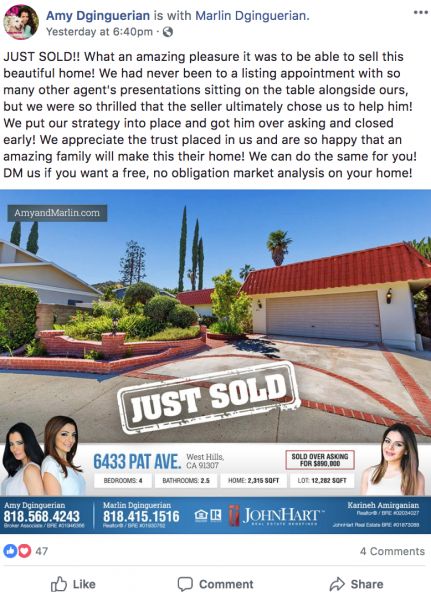 ---
With 2.85 billion Facebook users, publishing real estate Facebook posts for listings is probably an obvious choice for most real estate agents. While that may be the case, it's also important because it showcases to followers that you are actively working and that you have access to properties that, in turn, will entice more buyer, renter, and seller clients to work with you.
Your real estate Facebook posts should include not only your active listings but also listings that have recently sold or are coming to the market soon. Make sure your posts stand out by including stunning images and graphics that display your logo and brokerage branding. You can also include a "teaser" about a property if there are any unique elements or features that will impress viewers.
Think about further enhancing the images and graphics you post on Facebook using a service like Canva. Canva has thousands of customizable Facebook templates that are primed and ready to set you apart from other real estate agents. In addition to templates for real estate Facebook posts, Canva has other design elements to improve a real estate agent's Facebook page like cover images, stories, and event covers. Try its free plan today.
2. Client Success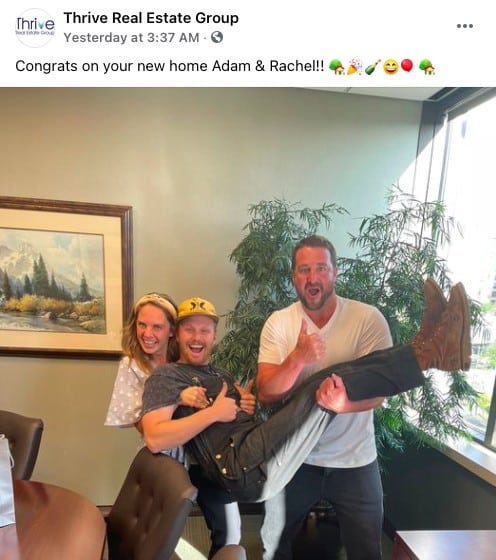 ---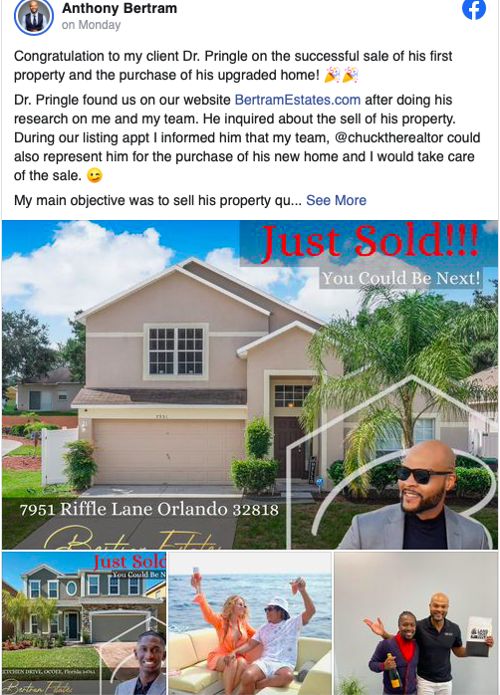 ---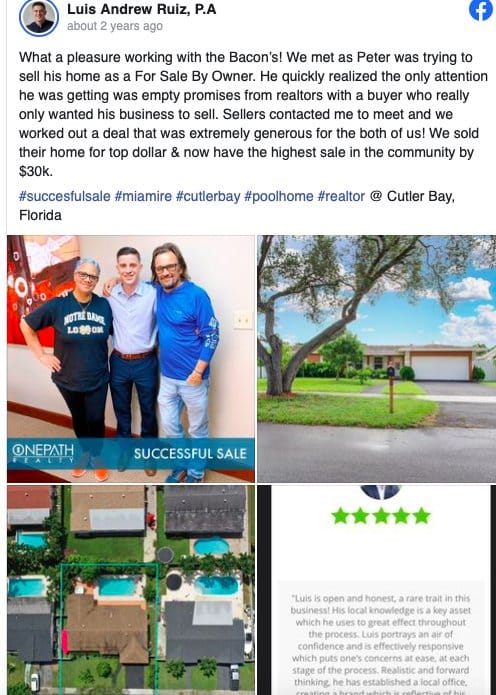 ---
A simple picture and post congratulating clients you worked with is a fantastic way to celebrate their success while also tooting your own horn. While a picture may be worth a thousand words, you can also sneak in some facts about how your client found you, extra efforts made to facilitate a transaction, and interesting tidbits about the neighborhood or area you specialize in. Demonstrating your professional value encourages other potential clients to reach out and work with you.
Pro tip: With their permission, tag your clients in these posts. That way, the post will come up on their feed so their friends, family, and colleagues can see and like it. This often produces referral business as a social media lead generation source.
3. General Real Estate Advice & Tips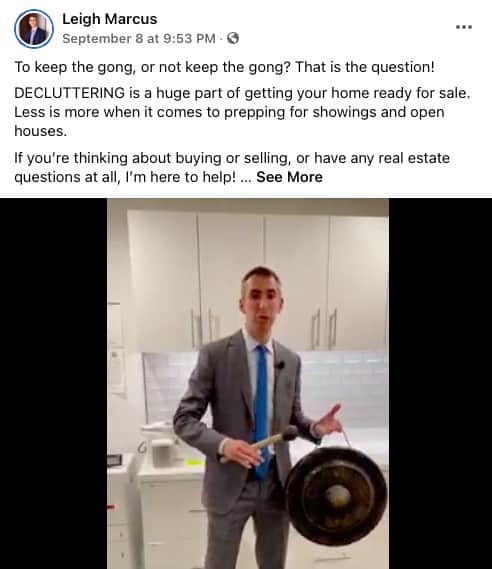 ---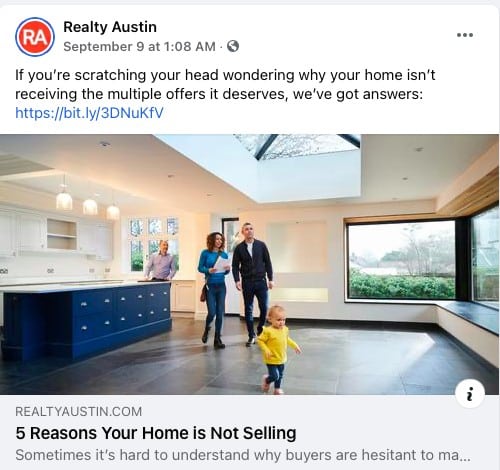 ---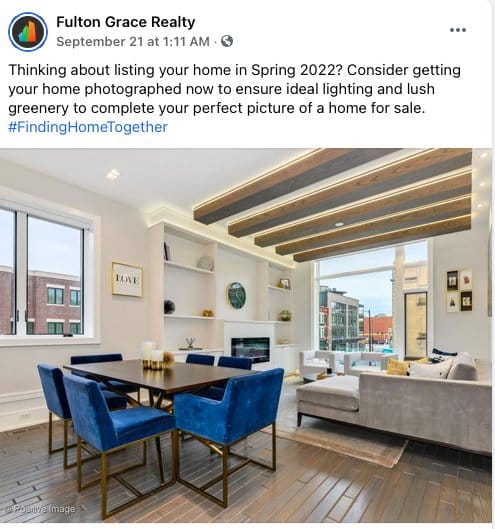 ---
Who doesn't like free advice and tips? These pieces of knowledge can be straight from your experience or from an article you read and found valuable, so don't be shy in sharing them for free. Although you might think you're dispensing advice without putting money in your pocket, by sharing knowledge with your followers you're proving you are a well-rounded agent and provoking conversation and interest. The tricks of your trade are fascinating to a lot of people outside the real estate profession.
4. Posts That Show Off Your Personality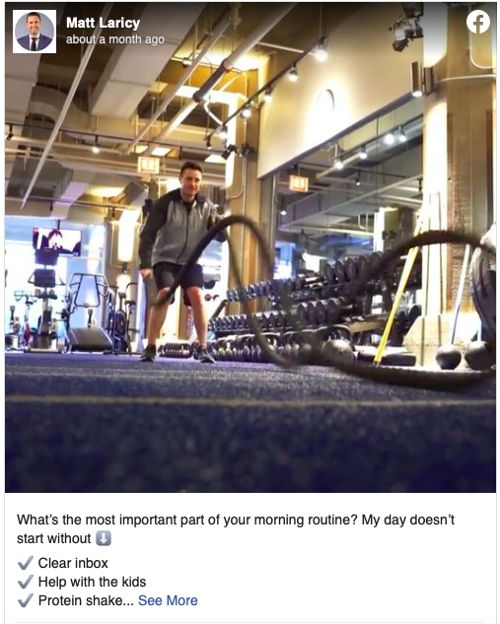 ---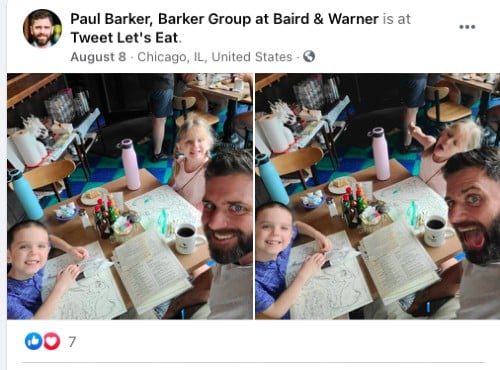 ---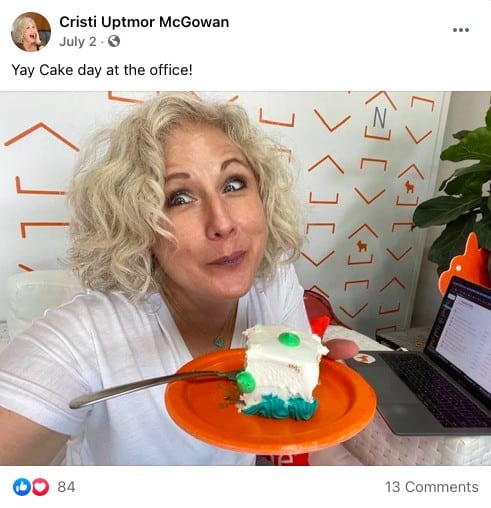 ---
Yes, you're a real estate agent, but you're also a person and it's OK to show your personal side on social media. You want to stay away from anything overly personal but giving followers a reason to relate to you personally is a savvy way to build relationships. Clients want to be able to trust you and enjoy their experience working with you and being all about real estate all the time can become cumbersome. Break up your real estate Facebook posts with fun and relatable content showing off your personality.
5. Seasonal Celebrations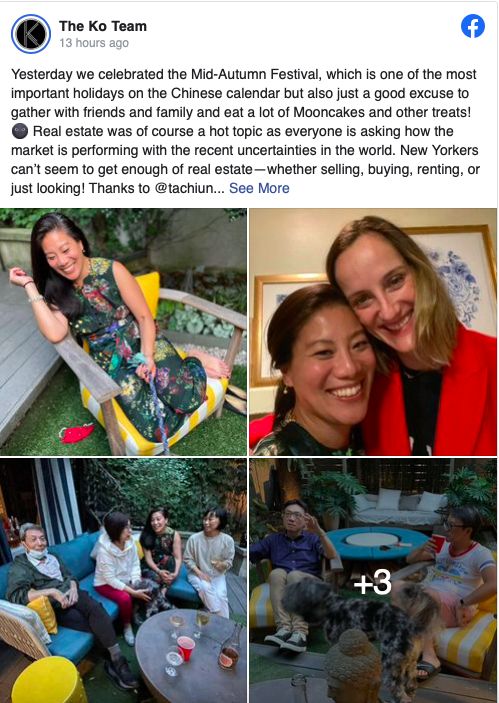 ---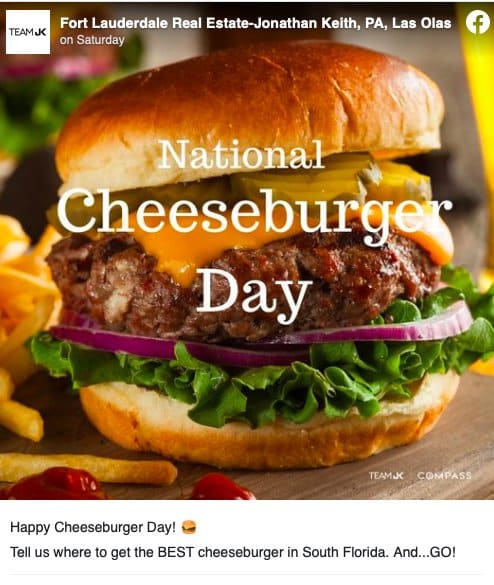 ---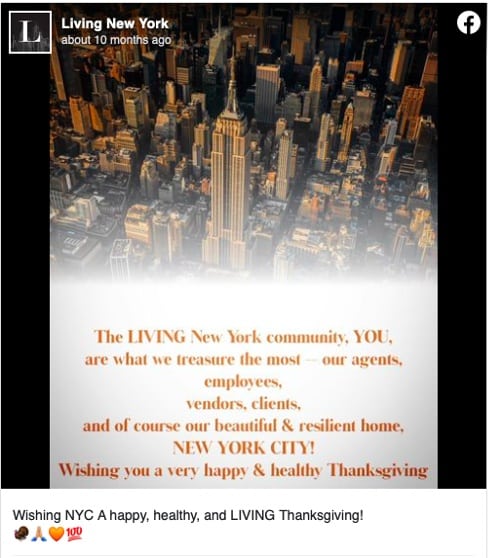 ---
Similar to showing your personal side, your Facebook real estate posts don't have to be about real estate all the time. You can post around holidays, national events, or special events happening in your neighborhood. Keep in mind that while you don't have to post for every single holiday, it's important to be inclusive of all cultures. For instance, if you celebrate Christmas, don't shy away from posting about Hanukkah as well.
6. Neighborhood Knowledge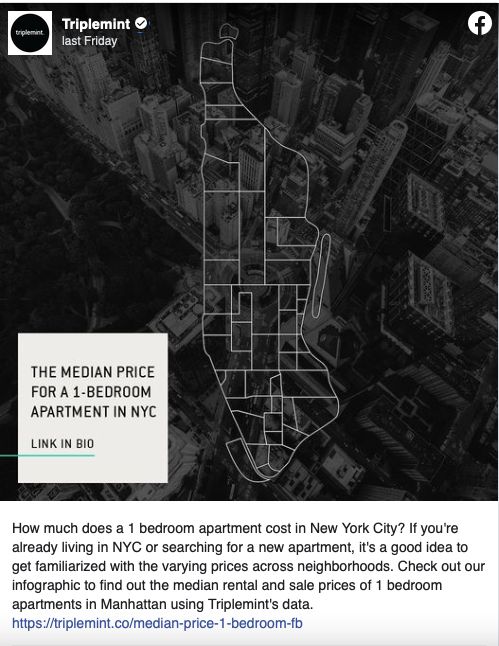 ---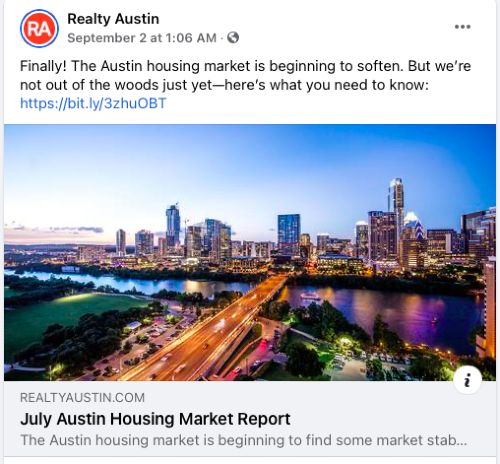 ---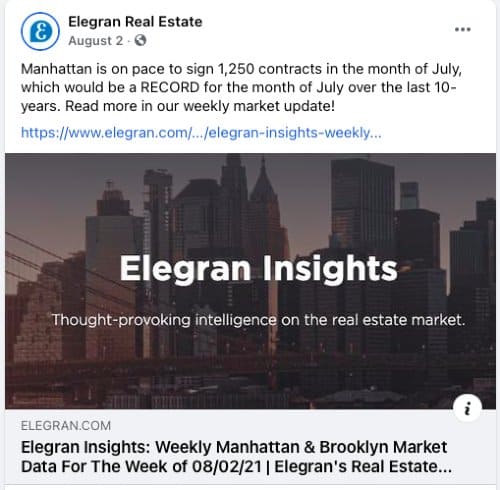 ---
If you specialize in a certain locale, share knowledge about that market in your real estate Facebook posts. This establishes you as the regional expert and prompts people to contact you about properties in that specific area. Posts could include a quick fact, market report, or case study. Often, your brokerage will also prepare marketing materials you can use on your social media platforms, so take advantage of their materials.
Alternatively, you can create your own marketing materials or use a service like Fiverr. Fiverr is a freelancer site that allows you to pick from thousands of qualified candidates to assist you in creating marketing materials to post on Facebook and other social media. You can hire a Fiverr freelancer to manage your entire social profile on an ongoing basis or for one-off work to make a particular post stand out.
7. Local Business Promotion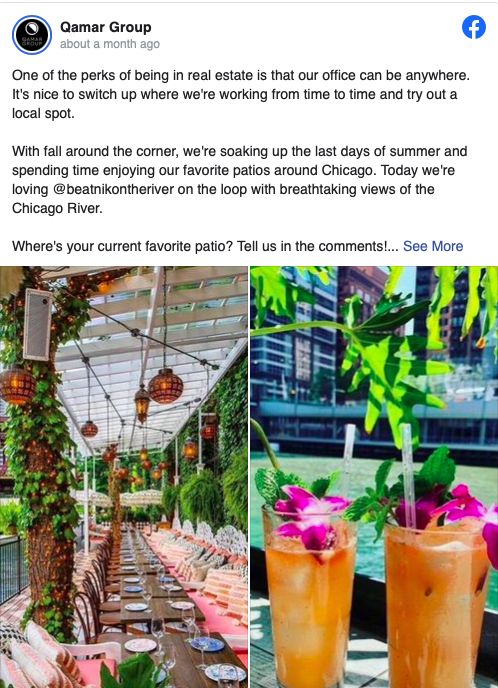 ---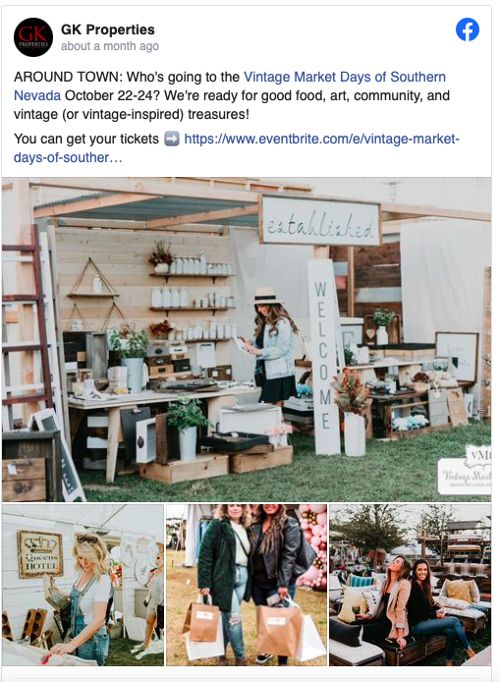 ---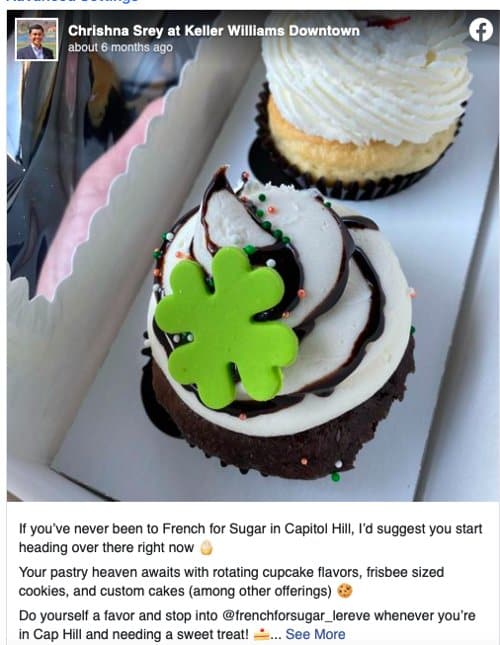 ---
Along with being a neighborhood expert comes knowing the local happenings and businesses. This also helps you target specific audiences based on their interests as well as location.
Plus, sharing information about neighborhood businesses comes with unexpected benefits. While it's a wonderful thing to highlight the amenities of your community, it also tends to encourage reciprocity. Posts that showcase neighborhood businesses often get shared by that business, giving your post more reach and your profile more exposure to a bigger audience.
Pro tip: If you're a frequent visitor to a particular coffee shop, restaurant, or store, speak to the owner or manager to ask if you can leave some of your business cards there. Tell them you're happy to give them referrals on social media if they wouldn't mind recommending your real estate services to their audience as well. You may even propose that when you receive a referral client from them, you'll purchase an item from their shop as a client gift once the transaction is complete.
8. Decor & Design Ideas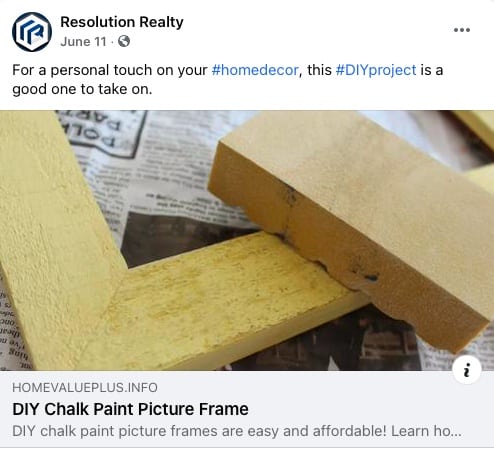 ---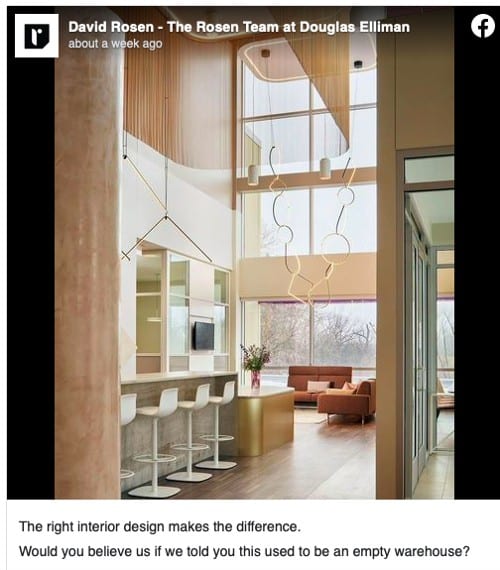 ---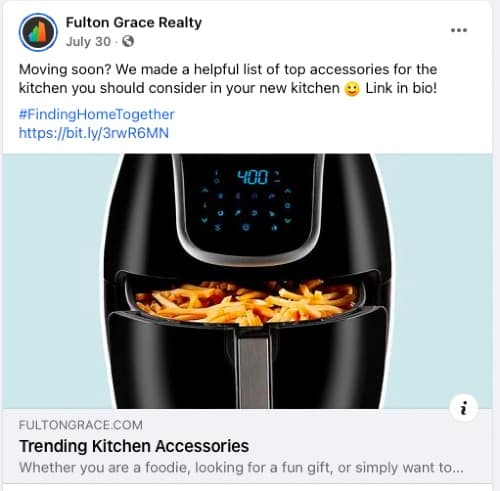 ---
Many people like to decorate and purchase decor for their homes to fit their tastes, so sharing decorating ideas is a great way to break up the content of your real estate-related posts while also sparking interest. Those hunting for a home, selling, or updating might be particularly interested in tips you have to offer. Knowing what the market is responding to, what's hot, and what people are drawn to can also get your real estate Facebook posts more likes, shares, and discussion.
9. Showcase Unique Features & Architecture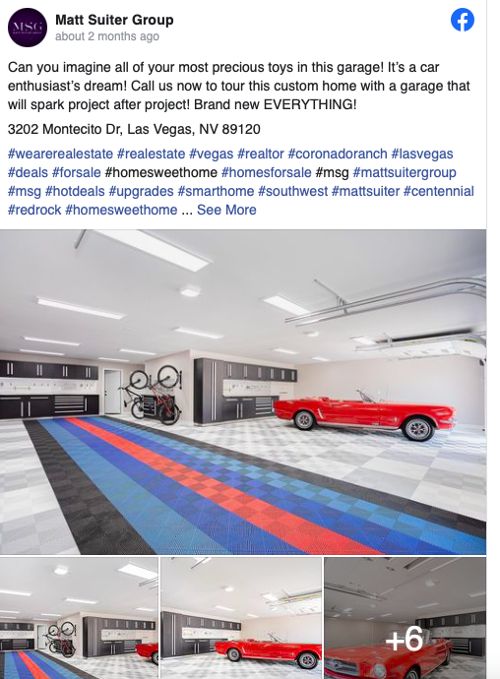 ---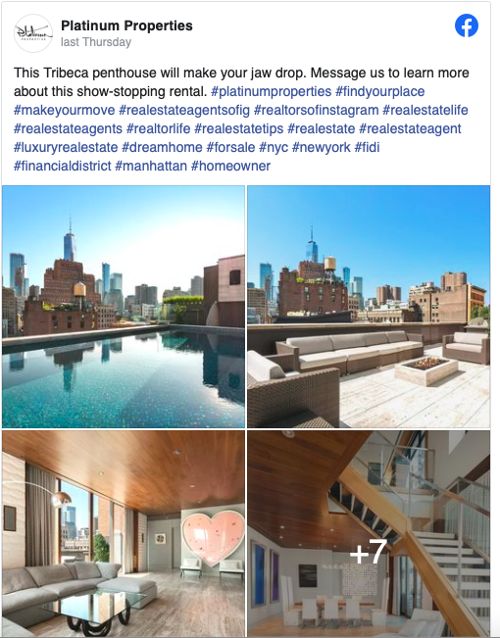 ---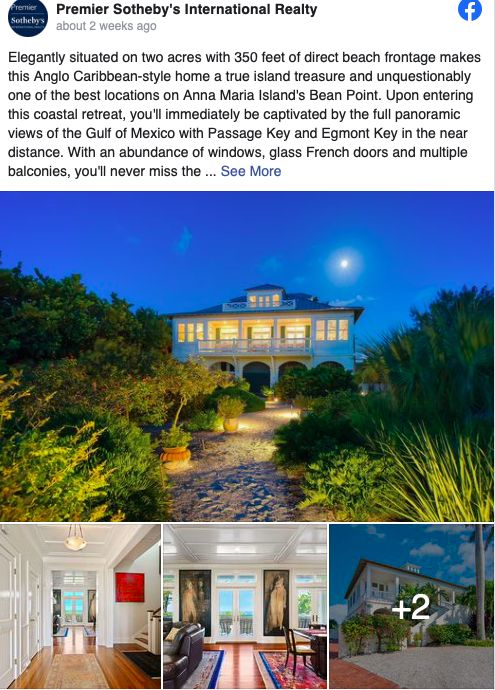 ---
Part of the wonder of real estate is the uniqueness of each property. This is the reason why people spend hours looking on Zillow for homes, maybe even some they can't afford—just to see what's out there. If you see a home that's got a unique element or is in a spectacular location, don't be afraid to post photos of it even if it's not your listing. People like to see images or homes that make them say "Wow! That's my dream home!"
If you do have a listing with unique elements like cathedral ceilings, an infinity pool, or a lush outdoor space, highlight those features in beautiful, professionally shot pictures. Not only can you post these images on Facebook, but you also want to include them when you advertise on listing platforms like Zillow.
By becoming a Zillow Premier Agent (ZPA), you can connect with active buyers who are searching for a listing just like yours. ZPA also provides powerful tools like a client relationship manager (CRM), market reports, and personalized agent page to enhance your business.
10. Client Testimonials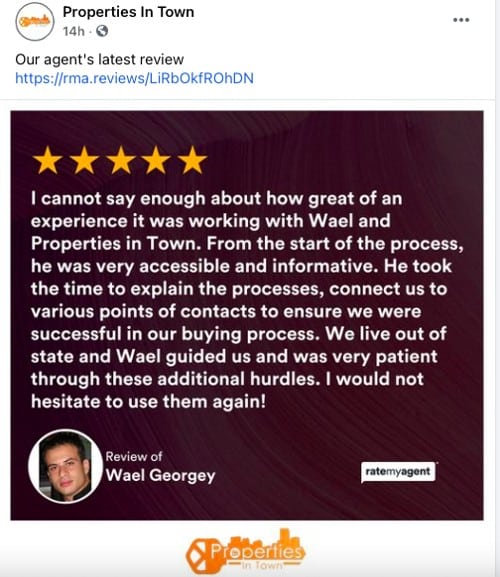 ---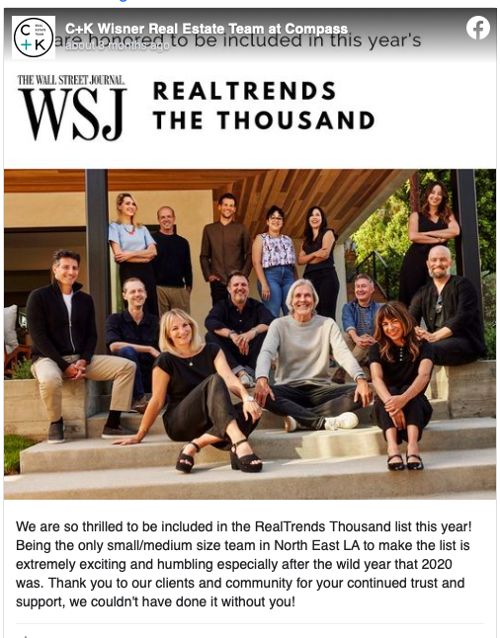 ---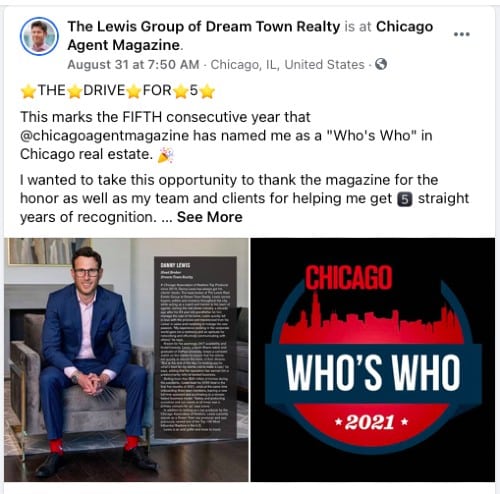 ---
While you don't want to be overly boastful, it's fine to showcase your achievements in your Facebook posts. These could be awards won by you or your brokerage or client testimonials that are unique or overwhelmingly positive. It's OK to tell the world that you are a successful real estate agent and someone worth working with to buy or sell a home. Positive feedback is a powerful tool to show your value and encourage others to employ your assistance.
11. Show What Else You're Doing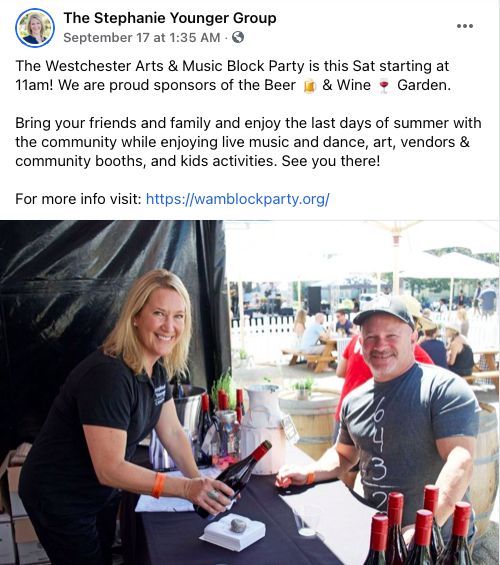 ---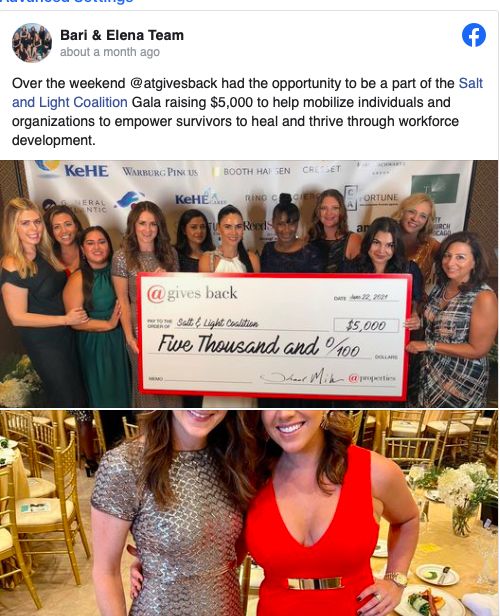 ---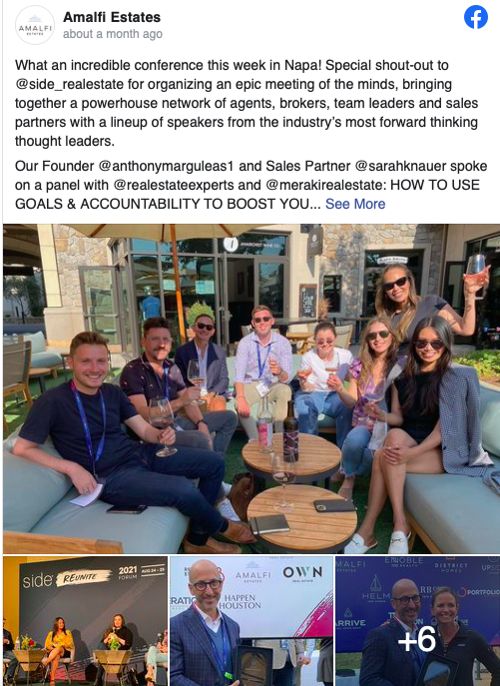 ---
Many people believe that real estate agents are at showings all day every day, but we know there's a lot more to being an agent, so show the world what else you're doing. You may be participating in a charity event, volunteering locally, or attending a conference to build your knowledge. Post activities on Facebook to highlight your community involvement, continuous learning, and contributions to the greater good. These are feel-good posts that encourage others to do good too and are likely to spark conversation about you as well.
Bottom Line
Facebook posts are an ideal way to stimulate engagement and boost your personal real estate brand. It's important to differentiate your posts in terms of variety to keep your audience interested and showcase your value, knowledge, and expertise as a real estate agent. This leads to successful lead generation using social media and promotes your services to your followers and beyond.