2022 Red Stag Review: Fulfillment Services, Pricing & Alternatives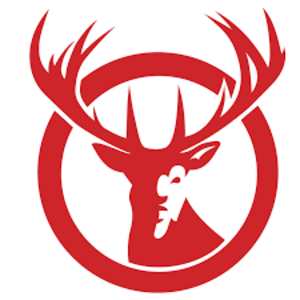 When to Use Red Stag
Red Stag's operations and pricing are tailored to work for retailers dealing in goods that require special handling. This includes oversized and/or heavy items (like flat-pack furniture or large recreational equipment), high-value merchandise (like fine jewelry or watches), and fragile items (like televisions and other electronics).
This specialization makes fulfillment and logistics cost-effective by reducing spend on packing, shipping, and storing these high-maintenance goods—as well as eliminating losses due to mishandling. In our evaluation of the best order fulfillment services, Red Stag earned a 3.64 out of 5 largely because of its special handling capabilities, customer service, and industry-leading order accuracy rates.
In particular, we recommend Red Stag for:
Oversized and/or heavy products: Red Stag was founded in response to the lack of options in the fulfillment market for large and unwieldy products. The company's average order weight is over 20 lbs., so everything in its facilities is centered around accommodating bulky items. This includes fortified packaging, reduced oversized shipping costs, knowledgeable staff, and specially designed warehousing.
High-value merchandise: Red Stag pulls out all the stops to make its facilities as secure as possible to benefit all of its clientele—but the added security measures make Red Stag a great match for sellers dealing in luxury or other high-value goods.
Fragile goods: Storing, processing, and shipping fragile items requires high levels of attention and expertise, plus special packing materials to ensure your customers receive their orders intact. Red Stag not only specializes in handling these types of goods but covers any damage to your inventory that occurs on its watch.
Guaranteed accuracy: Red Stag boasts the highest accuracy rates in the industry, driven by advanced warehouse automation and employee incentive programs. It guarantees everything it does with a promise to reimburse the cost of any mistake, plus a $50 penalty payment to the client. This makes the company a good solution for retailers who want to minimize the impact of shrinkage and incidentals on their bottom line.
Amazon sellers: Red Stag is eligible for Amazon Seller-Fulfilled Prime (SFP) orders, which allows you to display the sales-driving Prime badge on your Amazon listings without having to deal with FBA (Fulfillment by Amazon). Though we recommend FBA for Amazon sellers, if you need an alternative, Red Stag fits the bill.
Direct-to-consumer (DTC) brands: Today's online shoppers expect to get their orders fast, and their buying decisions often hinge on delivery dates. Red Stag offers same-day fulfillment with aggressive cutoff times (as late as 5 p.m.) and a strong shipping network for two-day delivery to most of the country.
When to Use an Alternative
Red Stag Overview
PROS

CONS

Excellent operational transparency
Only two warehouse locations
Built to accommodate special-handling needs for oversized, heavy, or fragile goods
No international fulfillment centers
Two-day shipping to 97% of US residents, three-day shipping to 99.9%
Dashboard and user interface are not user-friendly
Low order minimums and no long-term contracts
Not optimized for B2B sales
Fast turnaround times with affordable shipping and handling for oversized items
Lack of billing transparency
100% guaranteed accuracy and zero-shrink
No climate control, refrigeration, or frozen warehousing for cold chain compliance
Since our last update:
Red Stag has launched its third fulfillment center, located in Sweetwater, Tennessee. The mega-site occupies 4.5 million square feet of space—vastly expanding the company's capacity to store and fulfill orders.
Red Stag maintains plans to open additional fulfillment centers in Los Angeles, California, and Harrisburg, Pennsylvania, although no further progress on those sites has been reported.
Red Stag's specialized services, cost-effective shipping options, best-in-class accuracy, and exceptional client support make it our top recommendation for small businesses in need of special-handling fulfillment. However, it does have a restrictive warehouse network, minimum order requirements, and a lack of billing transparency.
Red Stag offers the following services:
Warehousing: Inventory can be distributed across three US warehouses—one in Utah, and two in Tennessee—depending on locational demand. Three additional warehouses are slated to be added to Red Stag's fulfillment network in the future.
Order fulfillment: Specialized training, handling, packaging, and shipping deals make Red Stag's fulfillment process the best in the business for merchandise that requires special handling. Same-day fulfillment is available with aggressive cutoff times, and heavy-duty packaging ensures your goods arrive safely.
Shipping: Red Stag works with five shipping carriers—UPS, USPS, FedEx, Amazon, and OnTrac—most of which offer discounted rates.
Returns processing: Returned merchandise is inspected to your specifications and satisfactory items are restocked normally. Red Stag can then create a new SKU for damaged and otherwise flawed goods, which is used to sell at a discount.
Customer service: Each account is serviced by a dedicated representative equipped with thorough training on your store, merchandise, and SLA (service-level agreement). Red Stag charges no account management fees. The company's standard customer service facility is open from 8:30 a.m.–5:30 p.m. Monday through Friday.
Simple onboarding: Red Stag has a dedicated onboarding team to guide new clients through a seamless migration process with minimal hiccups and downtime.
Integrations: Red Stag integrates with top ecommerce shopping carts, seller marketplaces, and more.
Special services: Red Stag offers kitting, bundling, reverse logistics, international shipping, and more. Custom-dimensional packaging can be created in-house, but branded packing elements must be provided by the client.
How Red Stag Compares to Other Fulfillment & 3PL Companies
| | | | | | |
| --- | --- | --- | --- | --- | --- |
| Monthly Minimum Requirement | ≈200 orders | None | 400 orders | $250 in pick-and-pack fees | 1,000 orders |
| US Fulfillment Locations | 2 | 23 | 13 | 3 | 3 |
| International Fulfillment Locations | None | 6 | 2 | 1 | None |
| Partner Shipping Companies | FedEx, UPS, USPS, Amazon, OnTrac | FedEx, UPS, USPS, DHL, OSM, CDL Last Mile, UDS, LSO, OnTrac | FedEx | FedEx, UPS, USPS, DHL, DHL Express, Passport | Amazon Logistics, FedEx, UPS, USPS, DHL |
| Return Handling | ✔ | ✔ | ✔ | ✔ | ✔ |
| Kitting / Assembly Services | ✔ | ✔ | ✔ | ✔ | ✔ |
| FBA Prep | ✕ | ✔ | ✕ | ✔ | ✔ |
| Amazon SFP Eligibility | ✔ | ✕ | ✕ | ✔ | ✕ |
| Temperature Regulation / Climate Control | ✕ | ✔ | ✔ | ✕ | ✕ |
| | | | | | |
Red Stag Pricing
Red Stag Fulfillment offers a risk-free trial for 30 days to see if it's a good match for your needs. If you're not satisfied at the end of the guarantee period, it won't bill you for any of your fulfillment service fees.
The company's costs are often individualized based on the client—incorporating volume discounts and service-level customizations to get the best deal for your business. Because of this, we recommend contacting Red Stag for a direct quote.
Here's a look at Red Stag's standard pricing.
| Service | Cost | What It Covers |
| --- | --- | --- |
| Onboarding | $0 | Onboarding and account setup is free |
| Receiving | $13.25/pallet | Inbound stock receipt, unpack, and check-in |
| Inventory Storage | $15 per pallet/month, or $2 per bin/month | Storage, advanced security, and inventory management |
| Pick & Pack | $2.25–$2.65 for the first pick, 30 cents per additional item | Picking items from inventory and packing them for shipment |
| Shipping | Discounted rates available with four carrier partners | Shipping costs vary depending on the size, weight, and destination of your goods |
Red Stag Key Features
Red Stag is a tech-enabled specialty provider with a focus on client support and operational accuracy. Here are some of the features that set it apart from its competitors:
Software
Red Stag's fulfillment services come with access to its proprietary cloud-based dashboard, called RSF OPS. The software is mobile-friendly (which is a rare feature in its arena) and all info is updated in real time.
Users criticize the software for being less user-friendly than they would like. It's sometimes described as being too data-forward, with an interface that prioritizes function over form.
RSF OPS's data-heavy performance does provide helpful reporting capabilities though—including demand forecasting, inventory planning, shipping stats, upstream production, and more.
It also gives sellers the ability to create and edit products/SKUs, return merchandise authorizations (RMAs), advance ship notices (ASNs), and manual orders. Plus, its web-based WMS (Warehouse Management Systems) allows you to see the location of any item or order in Red Stag's facility in real time.
---
Special Handling, Packing & Shipping
Red Stag's operation is focused on oversized, heavy, high-value, and/or fragile items—providing the best processes and tools for handling these high-maintenance goods.
Its warehouses are designed, laid out, and priced for bulky merchandise (which contrasts with most competing fulfillment companies who excel in working with small, lightweight products). Employees are specially trained to handle goods of this nature, and they're equipped with high-tech tools to aid in intake, picking, and packing.
The standard materials offered by Red Stag at the packing phase are composed of heavy-duty cardboard—fortified to be supportive and protective for large, fragile items. A variety of tape and dunnage is also available to optimize the packaging of each order.
Red Stag works with five shipping couriers and offers discounted rates. This is typical of a fulfillment provider since shipping companies provide volume discounts to partners like them. The distinction between Red Stag and its competitors is in the type of shipping it does in bulk—oversized and heavy packages are charged at a different rate, so your discounts on these shipments will be greater.
---
Quality & Accuracy
Red Stag boasts the lowest error rate in the industry—only 0.05%, which breaks down to just one mistake in every 5,000 orders. Furthermore, 99.97% of orders ship on time. The company has a robust employee incentive program to drive these high levels of accuracy, plus integrated automation to rule out human error in many areas.
Regardless of its accuracy rates, Red Stag offers a 100% guarantee on its services. For every mistake it makes, it pays to fully correct the problem plus issues a $50 penalty payment to the client.
This guarantee can make a big difference in your bottom line—especially when dealing in high-value merchandise. Most fulfillment providers, such as ShipBob, have a policy that reimburses the cost of their errors up to $100 per order. In that case, if a mis-pick or shipping error squanders a valuable product, you're either left with a hefty deficit or a complicated and lengthy claim process.
Other companies, such as ShipMonk, don't insure your goods in their care. Your options are to add their warehouse(s) to your own policy and eat the expense or risk financial loss. Red Stag is fully insured, protected, and guaranteed to cause zero shrinkage or error.
---
Shipping & Processing Speed
Same-day fulfillment is available with Red Stag with a highly competitive cutoff time of 5 p.m. Orders received after that time are fulfilled the next day.
Inbound order receiving has a 48-hour guarantee—which is significantly speedier than competing fulfillment providers (for instance, ShipBob promises to receive inventory within five days of arrival). Crossdocking is also offered to speed up processing for items on backorder.
Despite its minimal warehouse numbers, Red Stag's shipping network is extensive enough to provide two-day shipping that reaches the vast majority of US customers.
---
Security
Red Stag's security protocols begin with background checks for each employee and metal detectors at every entrance and exit of its facilities. Once on the property, comprehensive security cameras monitor, record, and store footage from every square foot of operation.
Multiple redundant security systems are connected to numerous power source backups, creating a failsafe for any circumstance. Plus, the company's website, software, and stored data are protected by advanced web security with 100% uptime, maintained by a dedicated team.
---
Customer Service
Each account with Red Stag is serviced by a dedicated representative available by phone or email. The relationship between each customer and their rep begins with a thorough training period to establish the specific needs of the client and their inventory.
Red Stag also has a standard customer service facility open during business hours for more general questions. My test call was answered promptly (without being put on hold) by a helpful representative based in Tennessee.
Clients also have the option of visiting and touring Red Stag's facilities in person, which is a unique offering.
---
Special Services
Red Stag offers kitting and bundling at an additional charge per unit, plus free dimensional scanning to provide the best packaging for each unique product.
Red Stag can create custom packing elements, but branded packaging must be provided by the seller.
The company is open to customizing its facilities and services to suit the needs of customers. If your goods require particular security measures, temperature control, storage amenities, or other special handling, Red Stag will accommodate the right client.
---
Red Stag Integrations
Red Stag offers turnkey integrations with many of the leading ecommerce tools. These direct integrations are free and initialize quickly, and most are two-way compatible.
The company also offers API capabilities for custom connectivity with platforms it hasn't yet developed turnkey integrations for. This process takes longer and incurs an additional cost.
Here's a complete list of Red Stag's current direct integrations:
Ecommerce platforms, marketplaces, and shopping carts: 1ShoppingCart, 3dcart, Adobe Business Catalyst, Amazon, BigCommerce, Buy.com (Rakuten), Choxi, Ecwid, FoxyCart, Goodsie, Linio, Magneto, Newegg, Nexternal, OpenCart, Overstock, PrestaShop, Sears, Shopify, UltraCart, Volusion, Wayfair, Weebly, WooCommerce, Yahoo Stores, eBay
Freight, shipping, and supply chain solutions: CommerceHub, ReadyShipper, ShipStation, SPS Commerce
Multichannel software: Brightpearl, Channel Advisor, Linnworks, Monsoon, Solid Commerce, TradeGecko
Operations, inventory, and order management: Hybris, OrderMotion, osCommerce, Spree Commerce
Payments, accounting, tax, and financing: Celery, NetSuite, PayPal, QuickBooks
Marketing and CRM: Brandboom, ClickBank, Keap (InfusionSoft), Salesforce (Demandware)
Red Stag Ease of Use
Risk-Free Trial: You can use Red Stag's services for 30 days to test the waters and determine if it's a good fit for your needs. If you decide against continuing, you won't be charged any fulfillment fees for services used during the trial period.
Support: Red Stag's client support platform uses a 24/7 ticket-based system, allowing you to report issues as soon as they occur and stay up to date on progress toward resolution.
Error Policies and Guarantees: The company guarantees 100% accuracy and zero shrink, backed by full compensation plus a $50 penalty payment to the client.
Transparency: Red Stag's operational transparency is very high—the software provides visibility into each order as it moves through the fulfillment process and allows you to track shipping with every carrier.
Billing: Unfortunately the company's billing transparency is not very user-friendly. As compared to companies like ShipBob that have a detailed billing report available daily and itemized down to the individual process, Red Stag only provides itemized invoices upon request.Moreover, the act of preparing itemized invoices is charged at a "special projects" rate. Thankfully, the company has a "No Hidden Fees" guarantee and a crystal-clear pricing structure.
Customization: If Red Stag doesn't supply an amenity your products require (like climate-control or gated secure inventory storage), its team is open to accommodating the right client.
Red Stag Alternatives
| | | |
| --- | --- | --- |
| Best for: Standard small business and crowdfunding fulfillment needs | Best for: Best-in-class customer service and high-tech automation | Best for: Full-service marketplace management |
| Monthly minimum: ≈200 orders | Monthly minimum: $250 in pick and pack fees | Monthly minimum: 1,000 orders |
| | | |
Not sure which fulfillment company is best for you? Read our guide to the best order fulfillment services.
What Red Stag Users Think
Not many user reviews for Red Stag are available. Many of the ratings you'll find online are assessments of what it's like to work for Red Stag, rather than employ its services. Despite the lack of quantity, the company's existing user reviews provide a well-rounded look at what it's like to use them as a fulfillment partner.
Many reviewers cite the courtesy, promptness, and professionalism of the client support team—applauding the company for its top-notch communication. Others mention the high accuracy of Red Stag's services, although no available reviews describe making use of the compensation guarantee.
A handful of reviewers based in Europe use Red Stag to fulfill their US, Canada, and Mexico sales. These users expressed satisfaction with the company's flexibility and attentiveness.
At the time of writing, nearly all of the negative reviews for Red Stag are from previous employees and truckers who were rating their experience working for the company. A few positive reviews mention being disappointed in the company's shipping network, which was previously limited to solely FedEx. Red Stag has now expanded to shipping with UPS, USPS, Amazon, and OnTrac as well.
Recently, a non-employee reviewer left a 1-star rating of Red Stag, citing difficulty obtaining a quote for the company's services. He reported having trouble working with the company's salespeople and being handed off to multiple representatives.
Google: 4.2-star rating from around 50 reviews
WebRetailer: 5-star rating about 9 reviews
PROS

CONS

Operational accuracy
Previous shipping limitations (now resolved)
Responsive and courteous client support
Difficulty obtaining a quote
Reduced customer complaints
Bottom Line
Red Stag is a specialty company that was founded to fill the gap in the fulfillment industry for certain types of high-maintenance products. For this reason, it's not the ideal solution for every retailer universally.
Outsourcing fulfillment of heavy, oversized, fragile, or high-value merchandise can be difficult, expensive, or both, which is why Red Stag is the best option for sellers in this category. Its services save clients significant money on shipping, storage, and processing costs, as well as reduce spend on shrinkage and losses.
If you're still unsure whether Red Stag is right for you, try visiting FulfillmentCompanies.net to compare your specific needs to 500+ pre-screened companies. It helps find the best fit for your business at no additional cost.
Visit FulfillmentCompanies.net
You May Also Like …