Fulfillment services handle key inventory management, order packing, and shipping tasks for ecommerce businesses. Outsourcing these functions lets you focus on product development, marketing, and other sales-driving tasks. The best fulfillment service for you depends on your business's specific needs.
In this guide, we compare the services and costs of 4 top-rated fulfillment companies: ShipBob, FulfillmentCompanies.net, Red Stag, and Fulfillment by Amazon, and show you how to assess your business's fulfillment needs to find the right fit.
Best Ecommerce & Crowdfunding Fulfillment Service: ShipBob

ShipBob is laser-focused on giving small businesses top-notch fulfillment service for less. ShipBob has some of the lowest fulfillment rates in the market, plus fast onboarding with low to no startup costs. ShipBob is one of few small business-friendly fulfillment services that operates warehouses nationwide. This lowers shipping costs and provides 1-3 day delivery times to most US addresses. ShipBob also fills a niche for crowdfunding fulfillment services by offering an affordable way to ship large numbers of backer rewards or pre-orders all at once.

We recommend starting any search for small business fulfillment services by first speaking with FulfillmentCompanies.net. They're not a fulfillment company – they're a fulfillment matchmaker.
Why should you start here? Because your fulfillment company is tasked with business-critical logistics. Since their role directly impacts your success, it's crucial to examine your options and find the best fulfillment services for your unique needs.
Fulfillment companies offer many business-specific services and specialties, and you need to consider these factors when screening potential partners. This is where FulfillmentCompanies.net can help tremendously. They review your needs, then match you to select candidates from over 500 prescreened national and regional fulfillment companies. It's completely free and you can get started today by filling out a short survey:
Visit FulfillmentCompanies.net
Best Fulfillment Company for Oversized, Heavy & High-value Goods: Red Stag Fulfillment

Red Stag is our recommended fulfillment company for oversized products, orders over five pounds, high-value or fragile goods (like luxury watches), and items that require light assembly or customization prior to shipment.
Red Stag negotiates exceptionally low rates with FedEx which allows them to ship heavy and oversized items at significant discounts. They also have cutting-edge quality control systems that video-tracks their warehouse and packing areas to prevent loss, packing errors, and shipping damage. And if there's a mistake on their end? They pay you $50 per occurrence.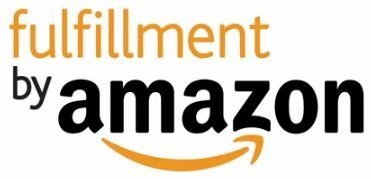 Amazon gives retailers access to a vast customer base and makes it easy for small sellers to expand into global sales. If your small business uses Amazon's marketplace for some or all of your sales, using Fulfillment by Amazon (FBA) is a no-brainer.
While Amazon's seller fees average about 15% of every sale, FBA fulfillment service fees are very competitive and designed to benefit Amazon sellers. Plus with FBA, your products are eligible for sales-drivers like Amazon Prime and Amazon's free shipping and coupon offers.
How To Evaluate & Compare Fulfillment Services
Whether you're starting your search with FulfillmentCompanies.net, or are interested in working with ShipBob, Red Stag Fulfillment, or Fulfillment by Amazon, it's important to understand the basic services that fulfillment companies offer. We'll cover the services common to all fulfillment companies below and you can learn even more in our article about how fulfillment companies work.
Once you decide that outsourcing order fulfillment is right for your business, it's time to research different fulfillment services. Here are three primary things to consider:
How do fulfillment companies structure their fees, and what are those costs?
Do they specialize in fulfillment for businesses like yours?
What minimum requirements, like order volume, do you need to meet?
Here's a closer look at each of these factors.
Consideration #1: Typical Fees for Fulfillment Services
There are four primary fees most fulfillment companies charge for their services:
| Fee Type | Avg. Amount | Description |
| --- | --- | --- |
| Receiving | $0 - $35 per shipment | The cost of receiving, unloading and sorting product shipments as they arrive at the fulfillment warehouse. |
| Inventory Storage | $1.25 - $40 per sku/month | The cost of keeping your goods in their warehouse. Your goods are stored on pallets or shelved units (called bins) and usually priced per pallet or per bin. |
| Pick & Pack | $0 - $5 per order | The charge for warehouse employees to pick stock, pack orders, and label boxes for shipment. |
| Shipping | Up to 50% off usual rates | The cost of shipping orders to your customers or bringing inventory into the fulfillment warehouse. |
Note! Fulfillment Companies' Fees Vary Widely
As shown above, fulfillment services don't have industry-wide uniformity when it comes to costs. In fact, how a fulfillment company structures its fees can make a huge difference in whether they're the right one for your business.
Here are a few ways fees can vary for these primary fulfillment services.
Fulfillment Services Cost Variations
| Fee Type | Charge Variations |
| --- | --- |
| Receiving Fees | Per received pallet (LTL), per truckload (FTL), per container, per shipment, or per parcel. |
| Storage Fees | Per-SKU in bins or allocated shelf space; per full pallet, ½ pallet, or ¼ pallet; per cubic foot; plus seasonal upcharges can apply |
| Pick & Pack Fees | Per number of items ordered, per packed box, per order value, or per final weight/dimension of packed parcel |
| Shipping Fees | Based on parcel weight, size, and number of parcels in order, with applicable volume discounts |
You can see why it's critical to ask the right questions and fully understand your
fulfillment fees and costs
before choosing fulfillment services. Below, you can see how these usual fulfillment fees differ among 3 top fulfillment companies.
3 Top-rated Fulfillment Services Fees Compared
ShipBob

Red Stag

Fulfillment by Amazon (FBA)

Receiving
$35 per shipment
$13.25 per pallet
No Charge
Inbound Shipping
Discounted rates with select carriers
Discounted rates with select carriers
Deep discounts with Amazon partners
Storage
Pallet: $40 per month
Bin: $5 per month
Pallet: $15/month
½ Pallet: $7.50/month
¼ Pallet: $3.75/month
Pickable Shelf Location: $1.25 per month
Charged by the cubic foot, averages : $1.15 - $2.35/month
Learn more about FBA storage costs
Pick & Pack
Included in shipping fees
$2.55 first item in order
+ 30¢/additional item
Standard box: $2.39 & up
Oversize box: $6.69 & up
Learn more about FBA packing fees
Outbound Shipping
Discounted shipping rates based on order volume & parcel weight and size
Discounted up to 45% off FedEx's standard rates.
Included in Pick & Pack Fees
Looking at this table, you can see that ShipBob's low receiving and pick-n-pack charges make it a great choice for companies with quick inventory turnover. However, if your business has slower inventory turnover, the lower monthly storage fees at Red Stag might be the better bargain. And if you sell on Amazon, it's nearly impossible to beat FBA's rates.
You may encounter fees in addition to these four basic fulfillment costs, so be sure to ask about other costs when you interview potential fulfillment services. For example, if you ship hazardous materials, require climate-controlled storage, or have product assembly or kitting needs, these can add costs. For a more in-depth look at fulfillment company pricing, take a look at our article about how fulfillment companies work.
Consideration #2: Matching Fulfillment Services to Specific Needs
Like any business, many fulfillment companies fill a niche. Some specialize in working with sellers of a certain size while others handle products that require specific facilities or shipping expertise. One fulfillment service may be ideal for apparel, which requires high-SKU stock management for myriad size and color options. Another may specialize in perishable foods or cosmetics, which are subject to shelf-life and storage regulations.
Similarly, fulfillment companies often have strengths that give them a unique logistical advantage. Some, like ShipBob, are focused on delivery speed and offer same-day shipping of orders from a nationwide warehouse network. Others, like Red Stag, offer high degrees of storage and packing security for high-value goods. Still others are well-versed in international shipping or offer custom kitting services that enhance your customer's unboxing experience.
Here are a few fulfillment specialty areas where our top picks excel.
Batch Shipping & Crowdfunding Fulfillment
ShipBob offers batch fulfillment services that help small businesses avoid costly long-term storage fees. If your small business just finished a Kickstarter crowdfunding campaign, product rollout, or large promotion, you'll need to fulfill a large number of orders at one time. ShipBob can plan ahead to fulfill these orders as a batch project which cuts your storage fees.
Ecommerce & Marketplace Integrations
Most fulfillment companies support ecommerce integrations, either directly or via API. Both Red Stag and ShipBob directly integrate with two of our preferred ecommerce platforms, Bigcommerce and Shopify, and plenty more. Both also integrate with seller marketplaces like Amazon and eBay. Seamless integrations mean orders automatically download to your fulfillment company as soon as they're placed on by your customers.
Naturally, Amazon FBA integrates with your Amazon Seller account, plus you can use FBA to handle fulfillment for non-Amazon sales, too.
Heavy, Valuable & Kitted Products
Red Stag Fulfillment is a "premier" fulfillment service with one of the highest accuracy rates in the industry. They use a highly tracked, video-monitored packing system that reduces errors to 1 in every 150,000 packages. By placing video cameras over each packing station, Red Stag helps protects businesses from customer claims of inaccurate orders. This reduces theft and fraud and saves its clients money. Via an exclusive deal with FedEx, Red Stag offers deeply discounted shipping rates on heavy and oversized shipments. They also have competitive rates for orders requiring custom kitting or light assembly.
Note! This is just a sampling of specialties that fulfillment companies offer. FulfillmentCompanies.net actually considers over 45 specialty factors when pairing a business with fulfillment services. That's why they're a great place to start your fulfillment company search.
Consideration #3: Fulfillment Services Volume Requirements
Working with a fulfillment company is essentially a partnership that involves your business's critical logistics. Obviously picking the right partner is important to you, but fulfillment companies feel the same way. Since most have no startup fees, they make an investment in every client they bring on. Plus, they need to cover their costs, make a profit, and preserve their reputation. To ensure this, they have certain requirements for their clients. Here are two that top the list:
Minimum Order Requirement
Most order fulfillment services want clients who have been in business for at least a little while and have an average volume of 100+ orders per month. This ensures a certain level of monthly revenue and limits their exposure to businesses with tight cash flow and an uncertain outlook. Not quite there yet? Learn how to handle in-house fulfillment until you reach these minimums.
Minimum or Maximum Number of SKUs
Another common requirement is a minimum or maximum number of SKUs, or unique products. SKU stands for stock keeping unit, and every unique item stocked by a fulfillment center is considered a unique SKU. Why do SKUs matter? Let's say you sell 10 styles of shoes, but each style is available in 5 different colors and 10 different sizes. This means you have 500 different SKUs (10 styles x 5 colors x 10 sizes) and require 500 storage units in your fulfillment warehouse. SKUs add up fast!
Consider an average sports apparel retailer selling thousands of products that come in many sizes and colors. Now you can imagine how many unique items high-SKU fulfillment companies must accurately store, track, pick, and ship.
Some fulfillment centers have facilities and systems specially designed to provide the best service and value to volume-SKU clients. Others might have a lower-SKU storage system but a full range of packing services for specialty needs. Each is best suited for different sellers.
ShipBob: Detailed Overview

Now that you have a basic understanding of what goes into finding the right fulfillment company, let's review what makes ShipBob stand out as a top fulfillment service for small businesses:
No Pick and Pack Fees: Unlike fulfillment companies that charge pick and pack fees that can cost up to $5 per order, or more, ShipBob takes a unique approach and drops this charge altogether. All you pay is a $5/month storage fee per bin (typically 1 bin per SKU, or unique item), or $40/month per pallet if you have a larger inventory needs, plus your parcel shipping fees.
Flat Rate Receiving: In most cases, ShipBob charges a flat-rate fee of $35 per delivery rather than charging per-pallet or per-unit received. This lets businesses consolidate inventory deliveries and reduce fulfillment costs significantly.
Batch Fulfillment: Batch projects are ideal for shipping orders in bulk, like backer rewards for Kickstarter-style crowdfunding campaigns, product launches, and marketing promotions. ShipBob receives the products, then packages and ships everything in a single batch. There's no onboarding cost or storage fees – you just pay a flat $35 for receiving the stock, plus $1 per shipment, and your shipping fees.
The downside to ShipBob? They offset low pick-and-pack fees with storage fees that are higher than some fulfillment services. If your inventory has a speedy turnover and you don't have a huge number of SKUs, this isn't a problem. But businesses with long-term inventory storage or high SKU counts might save using a fulfillment company with lower storage fees.

Red Stag is a fulfillment company with lower storage fees than many, so it's a good option for businesses with slower inventory turnover. But their big advantage is a focus on fulfillment for goods that are heavy, valuable, or require kitting, light assembly, or customization before shipping. Here's a closer look:
Affordable Storage: For businesses need to store stock over longer periods of time, a fulfillment company with affordable storage fees can outweigh higher receiving and pick-and-pack fees. At $15/month per pallet, plus low-priced partial pallet and bin options, Red Stag's affordable, flexible storage is hard to beat.
Heavy Products: Shipping rates are a huge part of fulfillment cost. The bigger and heavier the product, such as bowling balls or gas grills, the bigger your shipping bill. Red Stag's deal with FedEx saves its clients up to 45% off standard shipping rates and is a gamechanger for these sellers.
High-Value Goods: Red Stag has a strict quality control process that protects sellers of high-value goods. All storage, packing, and shipping areas are video-tracked to prevent theft, packing errors, shipping damage, and even losses due to customer fraud. And if there's a mistake on their end? They pay you $50 per occurrence.
Kitting & Light Assembly: For goods that require assembly or customization before shipping, or custom branded packaging, a fulfillment partner with trained, attentive staff and affordable kitting rates is key. Red Stag provides this type of service on both a batch and per-order basis, with fees based on an efficiency study so there are no surprises.
Red Stag is a great fulfillment service for businesses shipping heavy, oversized, or luxury items. But what if you have a high SKU count of lighter, low-cost products that require no customization? That's when a fulfillment company matchmaker like FulfillmentCompanies.net can help.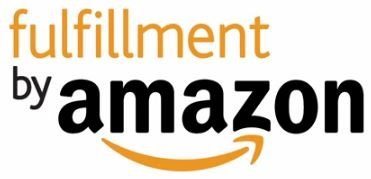 If you primarily sell on Amazon and sell more than 40 items per month, Fulfillment by Amazon (FBA) is likely the ideal fulfillment company for you. Here's why:
Low Cost for Amazon Sellers: FBA caters to Amazon sellers, and for sales made on the Amazon platform its storage, packing, and shipping fees are generally far less than other fulfillment services. Not sure how they stack up for your needs? Use this calculator to compare costs.
Prime Free 2-Day Shipping: FBA makes your products eligible for free 2-day shipping for Amazon Prime customers. This means your product is listed on Amazon with the Prime logo, which is a proven to drive higher sales than non-Prime products.
Other Shipping Deals & Promotions: FBA makes your products eligible for other Amazon free shipping offers available to non-Prime customers that meet minimum order amounts: $25 for books or $35 for other eligible products.
Shoppers Trust Amazon: FBA attaches the Amazon shipping experience to your order which drives sales. Shoppers know and trust Amazon's brand more than yours, that's just the way it is. Product listings that state Fulfillment by Amazon give buyers confidence knowing that Amazon, not an unknown third party, is shipping their order.
Amazon FBA leverages Amazon's brand, the Prime loyalty program, and other sales-boosting perks on Amazon.com. For Amazon sellers, FBA offers low storage, packing, and shipping rates, plus seamless, hands-off order processing. If you're an Amazon seller and not using FBA, you're likely losing sales to your FBA competitors.

For businesses that don't fit neatly into the fulfillment services discussed above, we recommend using the matchmaking service FulfillmentCompanies.net. We make this recommendation for a number of reasons:
Low Rates Matter: There are a lot of potential fees when it comes to fulfillment, and many new to the process don't know what to ask or where to find the loopholes. It's easy to be distracted by certain high or low fees that, in the end, may not make a difference per your needs. A fulfillment matchmaker can help identify your needs and the related fees to expect when searching for a fulfillment partner.
Industry Expertise: Whether you're selling apparel, books, car parts, or nutritional supplements, you want a 3PL company that has experience storing and shipping your products. FulfillmentCompanies.net has already vetted more than 500 fulfillment services to help you find the perfect match.
Shipping Expertise: To offer cost-effective same-day or next-day shipping within a certain region or nationwide, warehouse location is key. And for sellers focusing on international sales, a fulfillment company with international shipping expertise or overseas facilities is an ideal choice. FulfillmentCompanies.net can match your geographic needs to well-positioned providers.
FulfillmentCompanies.net reviews your specific needs, then matches you with suitable services from more than 500 prescreened national and regional fulfillment companies. It's completely free to use and you can get started by outlining your needs in a short survey:
Visit FulfillmentCompanies.net
Other Fulfillment Services Providers
The fulfillment companies covered above meet the needs of many small businesses, but they are far from the only top-notch players in the 3PL industry. Here is a look at all of the fulfillment services we reviewed for this guide:
| | |
| --- | --- |
| Fulfillment Company | Best for |
| Shipbob | Startups, small sellers & crowdfunding campaigns with under 1000 unique skus |
| FulfillmentCompanies.net | Custom-tailored solutions to match specific storage, volume, shipping & budget needs |
| Red Stag | Sellers shipping high-value, oversized, heavy, or special-handling products |
| Fulfillment by Amazon (FBA) | Amazon sellers & ecommerce companies selling via Amazon and other sales channels |
| Fulfillify | All types of shippers plus subscription box businesses needing custom packaging design & printing |
| IDS Fulfillment | All types of shippers, ideal for those needing special handling like food-grade fulfillment |
| Ships-a-Lot | High-volume Shopify sellers and crowdfunding campaigns needing large batch fulfillment |
| WhipLash | Sellers wanting transparent fulfillment pricing plus US and overseas warehousing options |
| FedEx Fulfillment | Growing multichannel sellers and international sellers looking for an alternative to FBA |
| Fulfillment.com | Companies needing network of fulfillment centers in the US and UK |
| Shipwire | Serious international shippers and high volume, large inventory sellers |
The Bottom Line
Finding a great fulfillment company to handle your small business's order fulfillment can be a game changer. Just imagine! The time and energy you currently spend stocking products, packing boxes, and shipping orders can be redirected to marketing and other areas that drive growth. The key is knowing how to find the best order fulfillment services for you.
If your business has a low SKU count and quick product turnover, or if you're looking for someone to handle batch fulfillment from a successful crowdfunding campaign, ShipBob is a great option. If your products are heavy or require kitting or customization, working with Red Stag will be a better choice. And if your business sells primarily on Amazon, Fulfillment by Amazon is a no-brainer.
Or, if you're not sure how to start your search for fulfillment services, or are looking for a tailored-made solution, the experts at FulfillmentCompanies.net, are on-call to help you find the perfect partner.
Do you use fulfillment services for your small ecommerce business? Which fulfillment company best meets your needs and how did you choose them? We'd love to hear you insight in the comments below.