Warehouse and fulfillment companies handle the order fulfillment process for ecommerce businesses including product storage, picking and packing orders, and shipping those orders out to customers. Some fulfillment warehouses cater to small sellers and startups, and most offer specialty services like batch fulfillment, secure storage, oversize shipping, or international sales.
Outsourcing fulfillment to a warehouse or order fulfillment company is typically best for growing ecommerce businesses consistently processing more than 10 orders per day. In other words, when you can no longer fulfill orders in-house without adding more people or more space, outsourcing fulfillment saves time and money and offers a lot of flexibility. The best solution for your business depends on your volume of orders, sales channels, and whether your products require any special handling.
The top four fulfillment warehouses for small businesses are:
Which Warehousing and Fulfillment Service is Right for You?
Answer a few questions about your business and we'll give you personalized product match
How We Evaluated Fulfillment Services
Warehouse and fulfillment services are designed to help ecommerce businesses scale by enabling business owners to focus on marketing and product development rather than fulfillment; they're also a great option for companies that have outgrown their in-house fulfillment operation. To address those needs, we prioritized solutions with low and flexible order minimums, which is ideal for small businesses but can also grow with your business and accommodate fluctuating demand around holidays, promotions, and other seasonal sale spikes.

| | ShipBob | Red Stag | FBA | FedEx |
| --- | --- | --- | --- | --- |
| Minimum Order Requirements | N/A* | 100 per month | N/A | 100 per week |
*200 orders per month to be eligible for custom pricing
We also considered price by prioritizing solutions that have affordable storage and picking and packing pricing, along with competitive shipping discounts with multiple carriers. Most importantly, pricing should be transparent and predictable. Fulfillment turnaround time, warehouse locations and distribution, shipping options, and delivery times are also a top priority, along with ecommerce platform and marketplace integrations. Finally, we considered specialty services, user reviews and ratings, customer service quality and availability, and order accuracy.
ShipBob: Best Overall Warehouse & Fulfillment Services for Small Businesses

ShipBob is one of the few warehouse and fulfillment services designed specifically for new, startup, and small businesses. Many other solutions have prohibitive order minimums, but ShipBob doesn't have set minimums or charge fees if you don't meet a certain order quantity. ShipBob offers seven warehouse locations across the US for affordable two-day ground shipping anywhere in the country. Every ShipBob account comes with free order management software that integrates with most popular ecommerce platforms and online marketplaces.

| ShipBob Strengths | ShipBob Weaknesses |
| --- | --- |
| Excellent value: Free order management software, low-cost shipping, and no order minimums or pick and pack fees | No climate control for grocery or similar items |
| 2-day discounted ground shipping anywhere within the continental US and options for same-day delivery | High storage fees: Not ideal for slow-moving products or businesses with low sale-to-SKU ratios |
| Transparency: The software provides visibility into order and inventory statuses | Cannot fulfill FBA or SFP (Seller Fulfilled Prime) orders |
ShipBob Costs
Onboarding/set up fees: Free
Receiving: $25 for first two hours, after two hours $40 per hour, per worker
Monthly storage fees: $40 per pallet; $10 per shelf; $5 per bin
Pick and pack: Free for first four picks in each order, 20 cents per pick after first four
Packaging: Free plain boxes, mailers, tape, and dunnage used for shipping orders
Shipping: Quoted based on average order size, weight, and overall volume
Order management software: Free with every account
Other services: Product kitting, subscription box assembly, batch fulfillment, and product launches and crowdfunding campaigns for quoted fees
ShipBob Features
Warehouses: Seven locations across the country. All orders placed before noon ship same-day.
Account minimums: ShipBob has a Growth plan that has no order minimums. Businesses shipping more than 200 orders per month qualify for custom pricing.
Free order management software: User-friendly web-based software for managing orders, inventory, customers, returns, billing, and analytics.
Shipping carriers: UPS, USPS, DHL, and FedEx—all with discounted rates.
Integrations: Shopify, BigCommerce, WooCommerce, Squarespace, Amazon, eBay, Walmart, and API options.
Red Stag: Best Warehouse & Fulfillment for Special Handling Needs

Red Stag Fulfillment caters to ecommerce businesses selling high-ticket items, oversized goods, heavy products, and products that require light assembly or customization before shipping. Red Stag also offers excellent customer service with dedicated customer support and payouts for errors including lost or damaged items. Plus, users benefit from Red Stag's 99% order accuracy and zero-shrink guarantees.
Red Stag has just two warehouses, so it's not a good fit for high-volume sellers. However, low order requirements, affordable options for hard-to-ship items, and impressive service make Red Stag an excellent choice for small businesses with special shipping needs.

| Red Stag Fulfillment Strengths | Red Stag Fulfillment Weaknesses |
| --- | --- |
| Fast turnaround times, affordable shipping and handling for oversize items | Only two warehouses—not ideal for high-volume sellers |
| Excellent transparency and service guarantees | Dashboard and user interface are not user-friendly |
| Low order minimums, no long-term contracts | Pricey pick and pack fees |
Red Stag Costs
Red Stag does not publish pricing. The following is based on information from Red Stag and customer reviews. Contact Red Stag for a direct quote.
Onboarding/setup: 30-day free trial, plus no setup fees, long-term contracts, or account management fees
Receiving: $13.25 per pallet
Monthly storage fees: $15 per pallet; $7.50 per half pallet; $3.75 per quarter pallet; $2 per shelf location
Pick and pack: $2.25 to $2.64 for the first item, plus 30 cents for each additional item
Shipping: Freight and parcel discounted FedEx rates
Other services: Return management, light product assembly, kitting, and branded packaging available for additional fees
Red Stag Features
Warehouses: Two locations—one in Salt Lake City, Utah, and one in Knoxville, Tennessee.
Service guarantees: Red Stag is so confident in its storage, packing, and tracking systems that it will remedy issues for free and pay you $50 for orders shipped incorrectly. It also has guarantees for receiving and unloading inventory within 48 hours of the shipment arriving at Red Stag warehouses.
Turnaround and delivery times: Same-day fulfillment (if order placed before 5 p.m.); 97% of orders reach customers within two days, 99% within three days.
Management and quality-control: Red Stag has video tracking throughout its warehouses to prevent losses through damages, mistakes, or theft. It pays customers $50 for each recorded error on top of the wholesale cost of the damaged or missing product.
Shipping carriers: FedEx
Integrations: eBay, Ecwid, Magento, Netsuite, PayPal, PrestaShop, QuickBooks, Sears, Shopify, ShipStation, Volusion, Wayfair, Weebly, WooCommerce, Yahoo, 3dcart, Amazon, BigCommerce, Brightpearl, and more including custom solutions.
FBA: Best Amazon Prime Warehouse & Fulfillment Services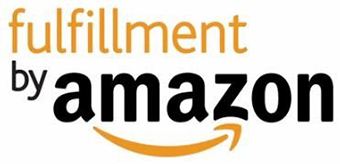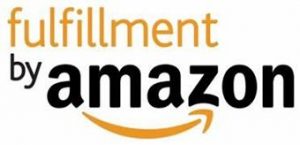 Fulfillment by Amazon (FBA) is the obvious fulfillment solution for Amazon sellers because it comes with automatic Prime designation, which gives you greater access to Amazon's over 150 million Prime subscribers. FBA is also a great option for Amazon sellers because it handles all customer inquiries, processes returns and refunds, and automates order fulfillment—all of which can save a lot of time.
However, FBA pricing is more complicated than many other fulfillment warehouses, particularly if you are not selling small or low-weight products, so make sure to get a full understanding of how FBA works to avoid unnecessary fees.

| FBA Strengths | FBA Weaknesses |
| --- | --- |
| Prime shipping designation provides access to over 150 million Prime subscribers | Pricey storage fees |
| Hands-off return and refund management | Low visibility into stock levels, plus pooling products between sellers puts you at risk |
| Fast turnaround and shipping times | No specialty services like kitting or branded packaging |
FBA Costs
Onboarding/setup: Free
Account fees: Amazon Seller Account $39.99 per month
Non-apparel fulfillment fees: $1.97 to $137 or more per unit depending on size and weight
Apparel fulfillment: $2.92 to $137 or more per unit depending on size and weight
January – September storage fees: 75 cents per cubic foot for standard items, 48 cents per cubic foot for oversized items
September – January monthly storage fees: $2.40 per cubic foot for standard items, $1.20 per cubic foot for oversized items
Receiving: Free if guidelines are met
Returns: Processed for free
FBA Features
Warehouses: FBA has over 110 locations across North America.
Quick delivery: Shipping times are driven by the Amazon Prime shipping guarantees, which have set the industry standard. Shoppers can select their delivery speed too, and Amazon orders largely arrive as expected.
Scalability: Sellers that move from 10 products to millions of products monthly can use Amazon FBA. It's important to monitor stock levels closely to optimize costs as you grow, but you won't outgrow FBA's fulfillment capacity.
Integrations: In addition to fulfilling Amazon orders, FBA has a multichannel fulfillment portal to ship orders received on other channels like eBay, Etsy, or your own online store website.
Specialty services: FBA is not a full-service fulfillment warehouse, so there are no specialty packing add-ons. Your items ship exactly as they're received by FBA. However, FBA items are eligible for Amazon's gift services, and offering this doesn't add to your fulfillment costs. Amazon does, however, manage customer service and refunds for orders they fulfill, which is not typical.
FedEx: Best Warehouse & Order Fulfillment for High-volume Sales

FedEx Fulfillment leverages the company's vast, established transportation networks and delivery routes to offer fast and affordable order fulfillment. This makes it a great option for large businesses with a nationwide customer base. FedEx also offers the lowest FedEx shipping rates and provides access to its shipping and tracking systems.
However, FedEx requires an average daily volume (ADV) of 20 or more orders and an ADV to SKU ratio of 4:1. It can also only accommodate products under 50 pounds with dimensions less than 18x14x8 inches. In other words, FedEx is only a good fit for high-volume businesses selling small, lightweight products.

| FedEx Fulfillment Strengths | FedEx Fulfillment Weaknesses |
| --- | --- |
| Fast, low-cost nationwide delivery | High minimum order requirement and product size restrictions |
| Large fulfillment network supports high volumes and unlimited growth | Not currently offering return management or international fulfillment* |
| Sophisticated product and order tracking technology | Cannot fulfill FBA or SFP (Seller Fulfilled Prime) orders |
| | No batch-only fulfillment services |
*Return services, reverse logistics, and international fulfillment are expected to resume within the next year.
FedEx Fulfillment Costs
FedEx does not publish pricing and offers custom quotes for each business. The following is based on information provided by FedEx. Contact the company for a specific quote.
Onboarding/setup: No fees for most accounts, four-month onboarding period to meet order minimums
Account fees: $250 every week you do not meet the 100 per week (20 per day) order minimum
Receiving: Free, as long as shipment adheres to guidelines
Storage: 19 cents per cubic foot, billed weekly
Pick and pack: $1.80 per order, plus 40 cents per item in order
Packing and shipping materials: Included in pick and pack fees
Shipping: Discounted FedEx parcel and freight pricing
Returns: $2.50 per order
Other services: Specialty packaging, gift services, kitting, and bulk orders available for additional fees
FedEx Fulfillment Features
Nationwide network: Over 130 warehouses in the US
Reverse logistics: Because FedEx Fulfillment is a small part of FedEx's extensive logistics business, you also have access to all of FedEx's other services including industry-leading return management services.*
Tracking and visibility: Real-time order and shipment tracking for you and customers, plus real-time insights on inventory data
Shipping carriers: FedEx Fulfillment only supports FedEx shipping
Integrations: Shopify, Magento, eBay, Walmart, Etsy, and more
*FedEx has currently paused its return management and international fulfillment services.
Bottom Line
Choosing the right warehouse and fulfillment services can save time so you can focus on marketing, product development, and growing your ecommerce business. Outsourcing warehousing also allows businesses to expand and reduce product offerings on a whim without having to acquire new space or adjust internal processes.
ShipBob is the best all-around warehouse and fulfillment center for small businesses. The company not only has extremely flexible order minimums, transparent pricing, and free user-friendly order management software, but it also integrates with numerous ecommerce platforms and sales channels. Plus, the popular company has excellent user reviews and offers reliable customer support. Visit ShipBob to create a free account and receive a custom quote.