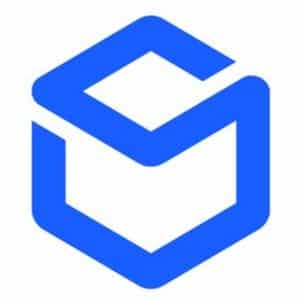 When to Use ShipBob
ShipBob makes it possible for startups, crowdfunding ventures, and other nascent or nontraditional operations to access a well-established network of warehouses and logistics solutions. Plus, its platform is built to accommodate growth, so your services and discounts scale in tandem with your business.
In our evaluation of the best order fulfillment services, ShipBob scored the highest (4.09 out of 5 overall—performing well in every category). It was mainly docked for having high storage fees, non-extended customer service hours, and the inability to fulfill Amazon Prime or Seller-Fulfilled Prime (SFP) orders.
Despite these drawbacks, its affordable pricing, advanced free software, special features, and ease of use make ShipBob our top recommendation for small businesses seeking outsourced order fulfillment.
In particular, we recommend ShipBob For:
Ecommerce retailers: ShipBob provides a scalable and easy-to-use fulfillment solution. Its features help businesses accomplish Amazon-scale logistics—allowing independent online retailers to meet the high standards of today's online shoppers.
Direct-to-consumer (DTC) brands: ShipBob has warehouses in 27 strategic locations across the globe—optimizing transit times, shipping costs, and the delivery experience for your entire customer base.
Solopreneurs who have outgrown their in-house fulfillment operation: While most fulfillment companies have a strict minimum order requirement, ShipBob's Growth Plan makes the platform extremely accessible by offering no prohibitive order minimums, tailored pricing, and maximized scalability.
Crowdfunding ventures: ShipBob is one of the only providers in the fulfillment arena that offers batch programs for limited goods like product launches and crowdfunding campaigns.
Health products, food and beverage, cosmetics, and medical goods: Products like these fall into an FDA-regulated category, so in most cases, they require FDA-certified handling to comply with state and local regulations. ShipBob offers FDA-certified climate-controlled storage and processing facilities for unbroken supply chain compliance.
When to Use an Alternative
An option for multichannel sellers who want Prime designation for their Amazon listings, however, is to partner with ShipBob for fulfillment, warehousing, and FBA prep. In this system, ShipBob will periodically package a portion of your merchandise in compliance with Amazon's strict rules and ship it to FBA for Prime-eligible fulfillment. If Amazon is your main channel and accounts for 80% or more of your sales, it's best to use FBA for fulfillment.
ShipBob Overview
PROS

CONS

Free order management software and low-cost shipping, plus no order minimums and virtually free pick and pack
Not ideal for slow-moving products or businesses with low sale-to-SKU ratios
Two-day discounted ground shipping anywhere within the continental US plus options for same-day delivery
Cannot fulfill Amazon SFP (Seller Fulfilled Prime) orders
Wide network of 22 US and five international fulfillment centers for efficient distribution
Not optimized for B2B sales
FDA-certified climate control and product handling
No refrigeration or frozen warehousing for cold chain compliance
Software provides high levels of visibility into order and inventory statuses, plus detailed, up-to-date billing itemization
Reported issues with billing discrepancy resolution
Since our last update:
ShipBob has increased from 13 to 22 US fulfillment centers and three to five international centers. ShipBob can now ship orders to more than 220 countries and territories around the world. However, with this expansion has also come an influx of negative reviews, particularly from shippers located in Europe and Australia.
ShipBob offers functional, efficient fulfillment services with the flexibility that many small businesses need—which is hard to find in a 3PL. Most fulfillment companies at this scale have strict minimum monthly requirements and rigid fulfillment structures designed only for mature, conventional businesses.
ShipBob also has a host of well-developed features supported by a wealth of industry experience and high-level infrastructure (the company currently ships roughly 45,000 orders per day). It especially stands out from the competition in its vast warehouse network and lack of minimum order requirements.
ShipBob offers the following services and features:
Warehousing: Inventory can be strategically distributed across many of ShipBob's 27 warehouses as is suitable for your customer base. Merchandise can be relocated at any time to fit local demand.
Order fulfillment: Pick and pack is performed with optional bin locations at each facility's packing station for maximum efficiency, plus free standard packaging. High-tech dimensional scanning is used to equip each order with the best packaging possible for its size and weight.
International fulfillment: ShipBob can ship orders to more than 220 countries and territories around the world.
Shipping: ShipBob works with four shipping carriers—UPS, USPS, DHL, and FedEx—all offering discounted rates.
Multichannel capabilities: Manage orders from all of your sales channels on ShipBob's unified dashboard.
Customer service: Each client is assigned a dedicated customer service representative, and support is available by phone or online. Customer service hours are 9 a.m. to 5 p.m. Central time Monday through Friday.
Startup-friendliness and scalability: With no order minimums and the resources to support unlimited growth, ShipBob is happy to work with businesses of all sizes.
Simple onboarding: Your ShipBob dedicated rep will devise a startup or migration plan to move stock and order management into its system with no downtime.
Integrations: ShipBob integrates with top ecommerce shopping carts, seller marketplaces, crowdfunding platforms, and more to download orders and upload tracking data.
Management systems: See everything that's happening with your stock, sales, and orders, regardless of where they originate, in ShipBob's centralized client dashboard.
Special services: ShipBob offers kitting, bundling, reverse logistics, climate control, international shipping, and more. Special banded packaging can be provided by the client for use in fulfillment, but ShipBob does not have the option to create custom packing elements.
How ShipBob Compares to Other Fulfillment & 3PL Companies
| | | | | | |
| --- | --- | --- | --- | --- | --- |
| Monthly Minimum Requirement | None | ≈200 orders | 400 orders | $250 in pick and pack fees | 1,000 orders |
| US Fulfillment Locations | 13 | 2 | 130 | 3 | 3 |
| International Fulfillment Locations | 5 | None | 2 | 1 | None |
| Partner Shipping Companies | UPS, USPS, FedEx, DHL | UPS, USPS, FedEx, Amazon, OnTrac | FedEx | USPS, FedEx, DHL, DHL Express, Passport, UPS1 | |
| Return Handling | ✔ | ✔ | ✔ | ✔ | ✔ |
| Kitting / Assembly Services | ✔ | ✔ | ✔ | ✔ | ✔ |
| FBA Prep | ✔ | ✕ | ✕ | ✔ | ✔ |
| Amazon SFP Eligibility | ✕ | ✔ | ✕ | ✔ | ✕ |
| Temperature Regulation / Climate Control | ✔ | ✕ | ✔ | ✕ | ✕ |
| | | | | | |
ShipBob Pricing
ShipBob costs are often individualized based on the client—incorporating volume discounts and service-level customizations to get the best deal for your business. Because of this, we recommend contacting ShipBob for a direct quote.
Here's a look at the company's standard pricing:
Service

Cost

What It Covers

Setup

$0

Onboarding and account setup is free

Inbound Shipping

Discounts available

Discounted rates available with ShipBob's common carriers

Receiving

$25 first two hours, $40 per man-hour after that

Inbound stock receipt, unpack, and check-in

Inventory Storage

$40 per pallet/month, $10 per shelf/month, or $5 per bin/month

Climate-controlled storage, security, and inventory management

Pick and Pack

$0 for the first 4 picks,
20¢ per additional item.

Free plain boxes, mailers, tape, and dunnage used to pack orders.

Picking items from inventory and packing them for shipment

Shipping

Discounted rates available with 5 carrier partners

Shipping costs vary depending on the size, weight, and destination of your goods

Returns

$3 per order

Return processing, quality check, and restocking
ShipBob Key Features
Here are some of the features that set ShipBob apart from its competitors:
Every account receives free cloud-based software to manage orders and inventory, as well as handle other operations. It provides visibility into your stock levels across warehouse locations and reports expected depletions—ensuring sufficient stock to always meet demand. You can also see where each active order is within the facility as it is processed and follow shipment tracking.
Multichannel sellers can manage orders on a unified dashboard or refine reports by channel for further insight.
The billing tab allows you to toggle between shipping carriers and speeds to view different cost options. It also provides a detailed itemization of each cost on your fulfillment invoice—visible down to each item on each order—and is updated daily. This level of billing transparency is the highest in the industry.
ShipBob tracks key metrics and data for each account to offer advanced reporting within its software. This provides business owners with insights to help make strategic decisions and promote growth.
Reports can be generated on peak fulfillment times, promotional impact, expense breakdowns, revenue of orders shipped by day, sales by channel, forecasted demand, sales and quantity of orders by zone, and much more.
Its 22 warehouses positioned across the US allow for practical distribution. Many competing providers, like Red Stag and ShipMonk, have a very limited network of two or three fulfillment centers. ShipBob's wide network allows for generally faster shipping speeds at lower costs.
Clients can store their inventory across as many warehouses as makes logistical sense for their customer base, which gets orders delivered to shoppers as quickly as possible. This includes five international warehouses for sellers with a global footprint.
ShipBob works with four shipping carriers—UPS, USPS, FedEx, and DHL—to allow for a range of speed, cost, and route options for each order.
ShipBob's 2-Day Express Shipping Program leverages ground shipping as an inexpensive alternative to expedited air shipping. When a customer enters their shipping delivery address, the system verifies the ZIP code and the inventory on-hand at the nearest fulfillment center to display the guaranteed "2-Day Express" option.
ShipBob offers kitting and bundling at an additional charge per unit, plus batch fulfillment and subscription service programs to suit non-traditional business models.
Branded or special packaging can be provided by the seller and used for their shipments, though ShipBob does not create custom packing elements.
With climate-controlled facilities and trained handling, ShipBob has received FDA certification for most of its fulfillment centers. This allows merchants dealing in FDA-regulated goods (like cosmetics, food and beverages, dietary supplements, or medical equipment) to maintain unbroken supply-chain compliance with state and local regulations. Temperature control also works to preserve all sorts of heat-sensitive goods and prevent damage during storage.
Unlike most fulfillment companies, ShipBob is happy to work with businesses of all sizes. Its Growth Plan is designed for nascent operations fulfilling fewer than 400 orders per month, and there's no minimum requirement to enroll.
The self-service platform enables businesses to tailor the company's services to their needs and make adjustments as they scale. Straightforward and detailed resources are provided to help newcomers understand the fulfillment process and make the most of their investment.
ShipBob Integrations
ShipBob offers turnkey integrations with all of the leading ecommerce tools. These direct integrations are free and take only 30 seconds to three minutes to connect, and most are two-way compatible.
The company also offers API capabilities for custom connectivity with platforms it hasn't yet developed turnkey integrations for. This process takes longer and incurs an additional cost.
Here's a complete list of ShipBob's current direct integrations:
Ecommerce platforms and marketplaces: Shopify, Shopify Plus, BigCommerce, WooCommerce, Amazon, Walmart, eBay, Squarespace, Wix, Square
Freight and shipping solutions: DHL, FedEx, UPS, US Postal Service, Pachama, ShipStation
Operations, inventory, and order management: Order Desk, Package Bee, Cin 7, Zentail, Skubana, Inventory Planner, Cart Rover
Returns management: Happy Returns, LoopReturns, Returnly
Accounting, tax, and financing: KickPay
Crowdfunding: BackerKit
ShipBob Ease of Use
Support: When first onboarding with ShipBob, you're set up with an implementation team that helps you get everything dialed in—from configuring your shipping options to integrating your online stores. This same level of support is provided by the company throughout your partnership with them, ensuring maximum ease of use and minimal roadblocks.
Error Policies: In the case of operational errors (including picking errors, packaging errors, order swaps, lost inventory, and fulfillment delays), ShipBob will gladly reconcile within 90 days of the issue. Its standard policy is to pay for any necessary shipping and reverse logistics to correct the mistake, or to provide credit up to $100 of the manufacturer's value per order.
Accuracy: ShipBob boasts a 99.95% accuracy rate in fulfilling orders, with 99.89% of orders shipping on time.
Customer Service: Each account is paired up with a dedicated client support representative who is familiar with your store, inventory, and SLA (service level agreement). Customer service hours are 9 a.m.–5 p.m. Monday through Friday.
Transparency: ShipBob's software provides visibility into each of your orders by letting you track their progress through the facility. Billing transparency is also provided through detailed, itemized invoices updated on a daily basis.
ShipBob Alternatives
| | | |
| --- | --- | --- |
| Best for: Special handling needs | Best for: Best-in-class customer service and high-tech automation | Best for: Full-service marketplace management |
| Monthly minimum: ≈200 orders | Monthly minimum: $250 in pick and pack fees | Monthly minimum: 1,000 orders |
| | | |
Not sure which fulfillment company is best for you? Read our guide to the best order fulfillment services.
What ShipBob Users Think
Online reviews of ShipBob are mostly favorable—especially on mainstay sites like Trustpilot, where 74% of 400+ users rated their experience as "excellent."
Many reviewers cite their relationship with their account manager, often mentioning them by name and applauding their responsiveness and knowledgeability. Others speak to their experience with ShipBob's software, noting its usefulness to many aspects of their operation. Multiple users shared that the service's two-day express shipping option helped them decrease shopping cart abandonment rates and lower their overall shipping costs.
Reviewers who mention the Growth Plan describe it as somewhat difficult to set up, but worthwhile for its impact on their small business.
A very small percentage of ShipBob's Trustpilot reviews are negative, although that number is much higher on certain other sites. On G2, 18 out of 30 reviews give a 1-star rating, citing lost inventory, billing disputes, and use of unreliable couriers.
There has been an uptick of negative ShipBob reviews in recent months, with users reporting excessive fees and unmet service level agreements (SLAs) regarding issue resolution. A large portion of these complaints came from clients in Australia and Europe.
| Users Like | Users Don't Like |
| --- | --- |
| Responsive support from dedicated account representative | Inventory losses |
| Ease of use and simple onboarding | Unmet SLAs |
| Software functionality and interface | Billing discrepancies |
| Low shipping costs | Excessive fees |
Bottom Line
ShipBob makes enterprise-level order fulfillment and logistics accessible to online stores of all sizes, including startups and nontraditional businesses. With an open API and dozens of pre-built turnkey integrations, its intuitive software connects to all of your ecommerce tools and provides visibility into every detail of your fulfillment service.
Simple and affordable pricing makes ShipBob a good choice for most small businesses—but its high storage costs, Amazon Prime incompatibility, and lack of special handling services could pose a problem for certain retailers. We recommend evaluating multiple options to ensure a good match between you and your fulfillment provider.
If you're still unsure whether ShipBob is right for you, broker sites, such as FulfillmentCompanies.net, compare your specific needs to 500+ pre-screened companies to find the best fit for your business. Plus, the service is completely free to use.
Visit FulfillmentCompanies.net
You May Also Like …