Rent Receipt Templates & When to Use Them (+ Free Download)
Rent receipts keep track of payments made and received and act as proof of payment for landlords and tenants. They can be physical or digital, but must include items like name and contact information, property address, date of receipt, payment period and amount, and how the payment was made. We have provided free rent receipt downloads that you can customize for various rental situations, including vacation rentals, 12-month or short-term leases, month-to-month rentals, and commercial leases, so you can get started today.
Advertisement: Banking Built for Landlords
Being a landlord is not easy. Whether you own 1 unit, 1 building, or are looking to scale your business to the next level, Baselane can help. Baselane is a new banking platform built specifically for independent landlords. It offers FREE banking, FREE rent collection, and FREE bookkeeping and reporting tools all from 1 simple to use platform.
Right now, Baselane is offering 5% cash back on all home improvement spend and 4.25% interest on all deposits.
Opening an account is a quick 2-minute process, so get started with Baselane today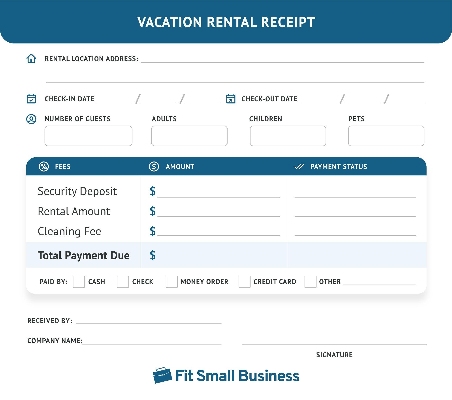 Thank you for downloading!
💡 Quick Tip:
Automate the process of providing rent receipts and payment reminders to prevent late or missed payments. Check out Avail, a property management software that enables landlords to upload and track rental payments automatically.
Visit Avail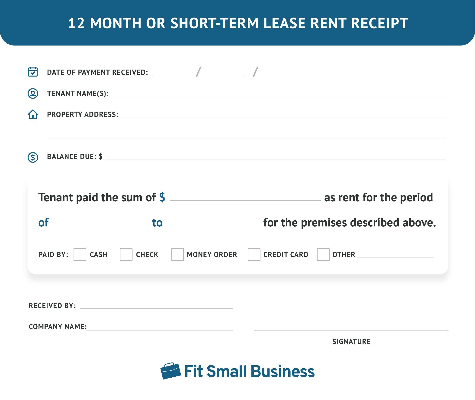 Thank you for downloading!
💡 Quick Tip:
Automate the process of providing rent receipts and payment reminders to prevent late or missed payments. Check out Avail, a property management software that enables landlords to upload and track rental payments automatically.
Visit Avail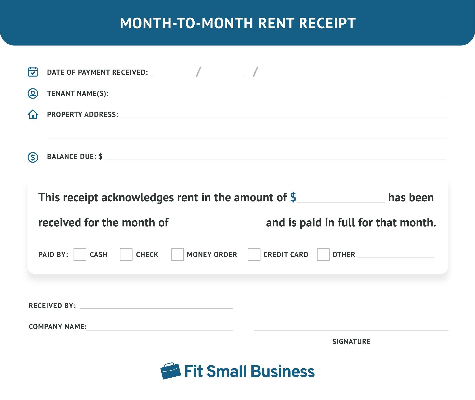 Thank you for downloading!
💡 Quick Tip:
Automate the process of providing rent receipts and payment reminders to prevent late or missed payments. Check out Avail, a property management software that enables landlords to upload and track rental payments automatically.
Visit Avail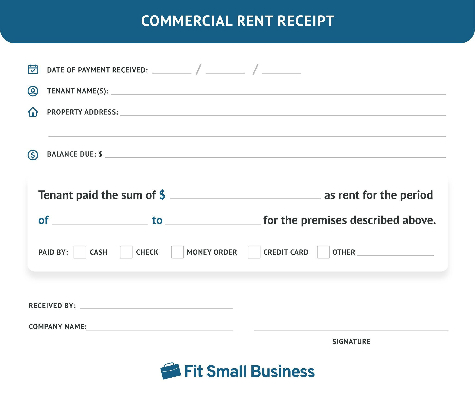 Thank you for downloading!
💡 Quick Tip:
Automate the process of providing rent receipts and payment reminders to prevent late or missed payments. Check out Avail, a property management software that enables landlords to upload and track rental payments automatically.
Visit Avail
Receipts not only help with recordkeeping, but they leave no room for error if a dispute arises between a landlord and tenant. Read along to learn more about what to include in rental receipt templates, when and how to send them, as well as software providers who can assist with rental receipt automation.
Why Receipts for Payment Are Important
As a landlord, your rent collection process needs to be as seamless and efficient as possible. It not only represents your business acumen, but the easier the payment process is, the more likely you'll get your rent on time. It also is a way for you to stay organized and track all payments so your records are up to date. This will help you avoid a lengthy eviction process because of poor recordkeeping.
Providing rental receipts can benefit landlords by time-stamping all payments received, thereby documenting any late or partial payments if they occur. This is beneficial especially if you've recently increased your rent and tenants have not paid the updated amount. It would allow you to collect any late fees or penalties if present in the lease agreement.
Rent receipts can be used as legal proof that rent was paid for disputes, evictions, tax purposes, or simple recordkeeping. Tenants may keep copies of rent receipts to show a new landlord that their rent was continuously paid on time. Conversely, a landlord may keep copies of rent receipts to decide not to renew the lease if their payments are often late.
Software like Avail makes it easy for landlords to provide automated rent receipts and payment reminders to tenants. Payments for rent, security deposits, and any fees can be made directly through the platform or received offline. Avail allows tenants to set up recurring payments each month with auto-pay to avoid late or missed payments. Once payment is recorded and confirmed, the tenant will receive an automatic confirmation email that payment was recorded on their account.
When to Use a Rent Receipt
It's generally recommended that landlords and property managers use a rent receipt for all transactions. However, if the tenant mails a check, then the check stub and bank statement can serve as their rent receipts. While many states like California and New York require that landlords provide their tenants with rent receipts, states like New Jersey and Ohio do not.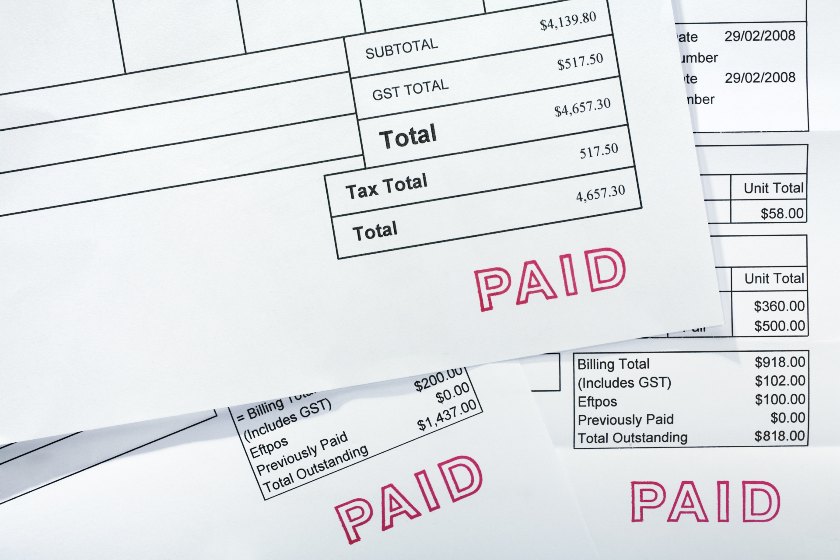 However, a landlord can err on the side of caution and provide a rent receipt, so there's no disagreement later on about if rent was paid or when it was paid. The following scenarios generally call for a rent receipt:
A landlord collecting cash from a tenant
A property manager collecting cash from a tenant
The tenant requests a rent receipt
All online rent payments
Renting out a room in your home
Renting out your vacation rental property
The property manager of a turnkey rental property
Collecting rent from a duplex, triplex, or quadruplex
Commercial property managers and landlords
Monthly and yearly leases
Rent receipts should always be provided if a tenant pays in cash as it may be the only written proof that payment was made. It's a requirement by the state if you have properties in Washington, Maryland, and New York. While you may just provide a receipt for rent paid, some states require receipts for all payments made by the tenant. Massachusetts requires landlords to provide rent receipts in all circumstances, so ensure you abide by local laws to avoid any possible litigation.
Also, tenants may request rent receipts for various reasons. They may need documentation for their employer or for tax purposes. Whatever the reason may be, the landlord should always comply with the request, even if a tenant pays with a check or credit card.
Pro tip: While you're screening potential tenants, explain your process for providing rent receipts. Provide a sample rent receipt to tenants as part of the application packet, so they know what to expect as your tenant. It will show your diligence as a landlord as well as reinforce your expectations for on-time rental payments from them.
What You Should Include in a Rent Receipt
A rent receipt is much like a sales receipt that provides proof of purchase. Generally, the receipts contain important payment information, such as the date of the transaction, rental period applied to, landlord's name, tenant's name, and the amount of rent paid. Rental receipts can exist in both residential and commercial properties, and should be provided whether the tenant is month-to-month, short-term, or has a multi-year lease.
Other detailed information that can be included in a rental receipt:
The landlord or property manager's name, address, and phone number: The name of the party receiving the payment should be identified clearly on the receipt.
Tenant(s) name: Full name of the party paying should be documented. Rent receipts should state who the monies were received from.
Property address with unit or apartment number, if applicable: Should include the building and unit address that the lease is for and where the money should be applied to.
The date of the receipt: The exact date the funds were received.
Payment period: The time frame the monies should be applied to.
Acknowledgment of receipt: A signature of the receiver or landlord acknowledging receipt, and a copy should be given to the tenant.
Payment amount: Dollar amount received to be applied to payment history.
How payment was made: Can be listed as cash, by check, or by credit card for future payment identification.
The check number, if applicable: If payment was made via check, landlords should document that check number for recordkeeping.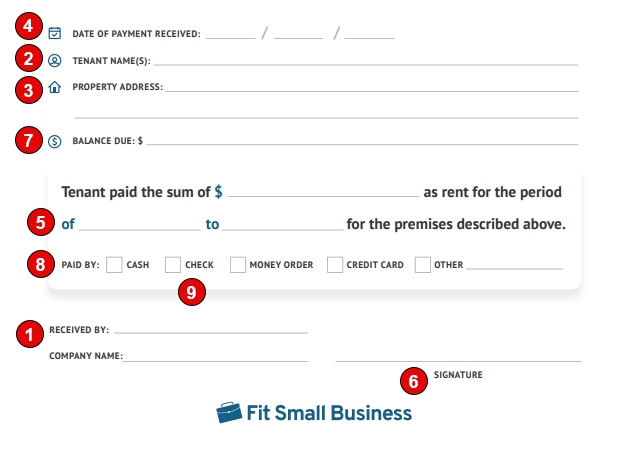 Although not legally required, landlords and property managers should keep duplicate copies of rental receipts in the event you need to provide proof of rental income. Providing electronic rent receipts gives landlords the ability to store digital paperless copies, so not only are they easy to access, but it reduces most of the manual written work when you have multiple properties.
If you have multiple properties to manage, consider implementing property management solutions like TurboTenant to help automate the rent collection process. The system allows landlords to collect rent via debit card, credit card, or direct deposit, and sends out notifications and reminders for payment on your behalf. The free plan provides benefits you can pass along to your tenants, like automated payments and rent reporting to assist with building their credit history through on-time rent payments.
How to Send Receipt Receipts
The way you receive payment for rent will determine how you should send rent receipts. If a tenant is paying in cash, then a physical rent receipt should be given to them at the time of payment since cash has no paper trail.
If you have multiple tenants who choose to pay in cash, have multiple copies of rent receipt templates available, and make sure to keep a duplicate copy for yourself. Most paper receipts come with carbon copies so you can file away the copy for your records.
Other forms of payment, like checks and electronic payments, allow you to send rent receipts electronically. Make sure to include all relevant information in the email or attachment so there is no confusion on when payment was received and for how much. This process gives both parties a digital receipt for recordkeeping. If you still choose to send out a rent receipt in the mail, make sure to send it in a timely manner and keep adequate records for yourself.
Software Providers With Automated Rent Receipts
Whether you just began your real estate investment journey or have multiple units to manage, implementing a software system for rent payments and receipts can make being a landlord or property manager much easier. Some of the best online rent payment services have features to increase on-time payments, payment reminders, accept electronic payment, and automatically send out rent statement receipts on your behalf.
Here are a few of the best software options to create a seamless payment process:
Software

Best For

Collecting rent faster

Landlords with multi-unit properties

Payment platform integration

Processing rent payments quickly

Key Features

Tenant communication channels
Background screening
Ability to market available listings

Accepts credit card payments
Multiple plans to fit portfolio needs
Included property management tools

Free plan available for smaller portfolios
Provided landlord templates
Available online document storage

Same-day rent processing
Included property management software
Tenants can purchase renters insurance through platform

Starting Price

$2.99 per unit, per month

$50 per month

$9 per month

$9.95 per month

Learn More
Bottom Line
Rent receipts help landlords keep detailed records, manage taxes and rent roll, assist with disputes, and encourage on-time payments from tenants. Landlords can distribute receipts via software or manually, but all receipts must document the who, when, and which method of rent bill payment was used to collect the monies. This will ensure that a landlord's profits and investments are protected.