What Is a Duplex vs Triplex vs Fourplex? A Comprehensive Guide
Duplexes, triplexes, and fourplexes are multi-family residential real estate containing two to four units. They are purchased as owner-occupied homes or for investment purposes. They qualify for conventional and government-backed mortgages with lower interest rates and lower down payments, and carry longer terms. These three properties differ by the number of units—but not necessarily the number of tenants. Investors should be aware that due to occupancy laws, a duplex can have more tenants than a triplex or fourplex.
In this article, we explain what a duplex is vs triplex vs fourplex, weigh the pros and cons, and explain alternative investment property options.
Defining a Duplex, Triplex & Fourplex
Before purchasing an investment property, starting with a clear understanding of what a duplex, triplex, and fourplex are when compared to other investment properties is essential. They are all considered multi-family properties and are great investments that can generate a handsome profit.
However, unlike complexes and condos that share a common entrance, duplexes, triplexes, and fourplexes have separate entrances for each unit. These multi-unit properties also come with various floor plans and have many names, like doubles, triples, over-and-under, or quadplexes.
Click on the tabs below for a further breakdown of each property type, layout options, and who each is best for.
Duplexes make great starter homes using rental income to cover some expenses. Some duplexes are symmetrical, but others have two different floorplans with separate entrances. All duplexes share a wall, or the apartments stack on each other. Duplexes don't have an interior connection between units, like mother-in-law apartments that connect to the main home.
Buying a duplex is a good option for families and first-time homebuyers who benefit from the additional rental income. It's also excellent for new investors who want to start with a smaller property. With rent coming from two units, there will be some income when one tenant leaves.
However, living in a duplex while renting the other unit comes with some risks. If the tenant moves out, there is no longer any rent from that unit to pay expenses. Plan three to six months of emergency reserves for sudden vacancies, giving you time to find a new tenant. Buying a triplex or fourplex can mitigate this risk.
---
A triplex investment property has three separate living units and, depending on its layout, can be one or more stories tall. Triplexes often connect to other buildings and units, like row houses and townhomes. Investors looking to buy their first rental property often choose triplexes because the higher rental income offsets some risks of losing money from vacancies.
Triplexes are ideal for residential real estate investors who want higher rental income and less risk of having no rent to cover costs during tenant turnover. Triplexes can be owner-occupied, with the other two rents covering property expenses or strictly for investment. It's a good house hacking strategy because of the lower downpayment required when investors are living in the building.
---
The difference between a duplex vs a fourplex or quadplex is that the units double. A fourplex has four units, each with separate entrances. As the number of units increases, the management demands also increase. There are more tenants to manage and more maintenance. However, buying a fourplex can generate a high profit and minimize the risk of income loss from vacancies.
Fourplexes are excellent for investors who want to buy residential multi-family properties with higher income potential from more units. They're also excellent owner-occupied properties for living in the unit for a year or two, then buying and moving into the next investment property while renting their former unit. This house-hacking strategy helps you qualify for homeowner loans with lower down payments, rates, and longer terms.
---
If you want to decrease your management responsibilities, Avail can help. It's a free property management that simplifies rent collection, tenant screening, maintenance tracking, and listing your rental properties on numerous popular websites like Apartment.com and Realtor.com.
Differences Between Duplexes vs Triplexes vs Fourplexes
Other than the number of units and earning potential that separates each type of "plex," there are other legal reasons differentiating a duplex, triplex, and fourplex. In almost all cases, federal occupancy standards allow two people per bedroom, and state codes may allow more.
Under this federal code, a triplex with three single units would legally house a maximum of six tenants; a fourplex in the same scenario would house up to eight. However, a duplex with three or four bedrooms per unit could house 12 to 16 tenants.
Investors must understand this to buy a duplex or larger and manage fewer tenants with normal wear and tear on the property. Fair housing laws don't allow landlords to stipulate fewer tenants per unit, except under limited circumstances.
If you want to buy a duplex, triplex, or fourplex, check out Zillow, an online real estate marketplace that lists properties for sale. For free, choose and evaluate market data, property values, preforeclosure, foreclosure, and for sale by owner (FSBO) properties.
Pros & Cons of a Duplex vs Triplex vs Fourplex
The pros and cons of a duplex vs triplex vs fourplex are the same, and all come with opportunities and risks. Carefully evaluating these pros and cons can help you decide if residential real estate investing is right for you or if you're better suited to commercial or other types of real estate investing.
One of the benefits of buying triplex and larger multi-family investment properties is it saves time and money. For example, if you own three single-family homes, you have three rents and three properties to maintain, but if you own one triplex, you still have income from three units, just like you would with the singles, but you only have one property to maintain.
Other pros and cons of buying these types of properties include the following:
Pros of Owning a Multiplex Property

Cons of Owning a Multiplex Property

Good entry to real estate investing
Rental income applies to loan qualification
Tax deductions

Loan interest, property taxes, operating costs, depreciation, and repairs

Increased equity from improvements
Rent helps pay the bills
Build a portfolio
Increase wealth
Gain property management experience

Living near tenants
Vacancies risk income loss
More units equal higher maintenance
Hefty depreciation recapture
It can feel like a second job
Owning residential multiplex rental property is a great way to build a portfolio and learn to evaluate potential properties. You'll gain valuable experience as you arrange financing, market vacancies, maintain the building, and screen and manage tenants. You'll also build equity as you improve the property and continue to pay off your mortgage.
One of the biggest challenges of residential investing is when the property is also your home. You'll live close to your tenants, and they won't hesitate to knock on your door at any hour. Set clear expectations and boundaries to abide by and write them in the lease. Also, while there are tax benefits, if you don't keep the property for 27.5 years, you're subject to depreciation recapture and end up paying a hefty sum of your profits from the sale to the government.
To lessen the interruptions from renters, TenantCloud, a cloud-based property management software, can manage your communications, screen tenants, manage your lease agreements, and collect rent. It can also handle your maintenance request so that you can schedule electricians, plumbers, and landscapers right from the platform.
Each time you sell an investment property, you can reinvest the equity in another property without paying capital gains using the IRS code 1031 Exchange (1031E), building equity and wealth while tenants pay the bills.
Duplex, Triplex & Fourplex Statistics
Duplexes, triplexes, and fourplexes are excellent starter investment properties because they're easy to manage, and tenants often prefer them. They like that there are fewer neighbors in the building because some of the older properties have more character than large complexes.
Here are some interesting statistics about rental properties:
The median size of apartments in the United States is 1,046 square feet.
Vacancies rates have begun to show a slight increase since 2022. However, there is still high demand for apartments.
The last half year of 2022 ended with a vacancy rate of 6%.
Low vacancy rates create the opportunity for rent increases.
The end of 2022 showed a net increase of 1.06 million apartment units built since 2020, which is expected to grow as more multiplexes are constructed. This offers a more significant opportunity for investing in residential real estate.
There are 17,434,968 renters, 17% of all tenants, who live in a duplex, triplex, or quadplex.
Alternatives to a Duplex, Triplex, or Fourplex
There are alternative residential investment properties that differ from buying a triplex, duplex, or fourplex, which are also viable options for building your real estate portfolio. You can invest in just one type of property or diversify your portfolio with a mix of different types of homes. Here are some other residential real estate investments to consider:
Single-family properties can be short- or long-term rentals. You can purchase homes or start investing with no money down by moving from your current home and renting it out. If you plan to sell, you can offer a rent option to new tenants, giving them the first chance to buy the house ahead of other buyers. Another benefit is that single-family tenants pay for maintenance and repairs and often treat your home as their own.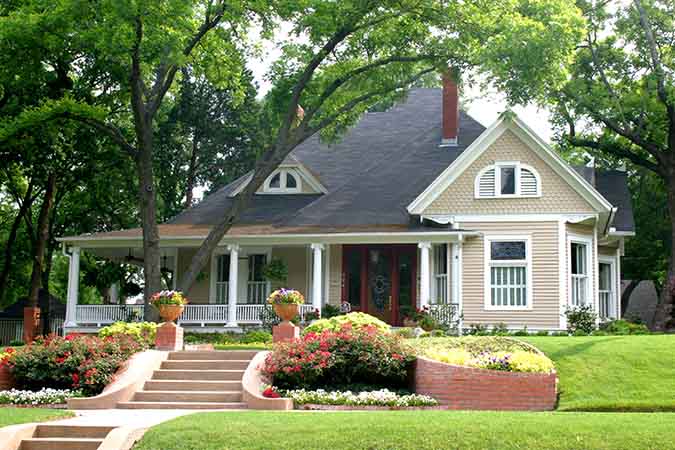 ---
Turnkey properties come fully rented with qualified tenants and generate income immediately. Some include property managers, which is great when buying out-of-state investment properties. You still must evaluate the property and location, get an inspection, and read the fine print in the purchase agreement and leases.
---
Buying a multiplex apartment building is more involved than multi-family properties, and you've now moved into the realm of commercial real estate. It has fantastic earning potential, higher costs, and maintenance demands, so hiring a property manager or on-site staff is crucial. It's hard for new investors to get financing and requires larger down payments.
---
Flipping houses is an investing strategy where you buy distressed properties, fix them, and flip them for sale for a profit. You must evaluate fix and flips carefully because there's a high risk of losing money. Once you start renovations, you can encounter damage you didn't calculate in your budget. Creating a deadline is challenging because you're relying on materials getting delivered on time and dealing with contractors who may have underestimated the time to completion.
---
Vacation rentals include beach houses, resorts, waterfront properties, and real estate in touristy areas. It's ideal for investors who don't want to manage long-term tenants. Short-term vacation rentals allow you to generate income and minimize property wear and tear. Some people use their second home as a vacation rental in the off-season or rent weeks in peak season, which can be highly profitable during peak times.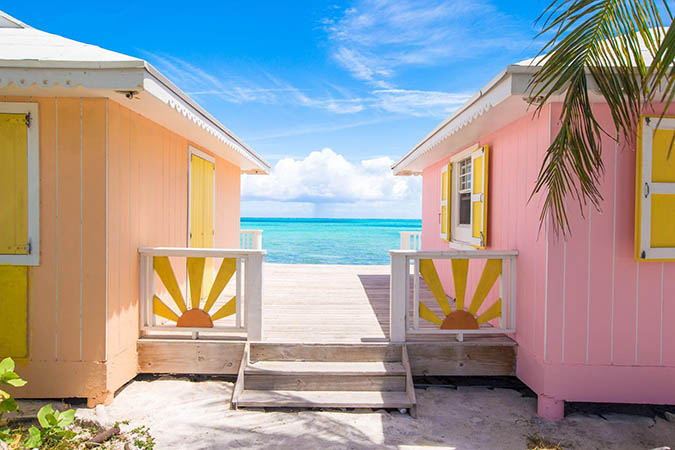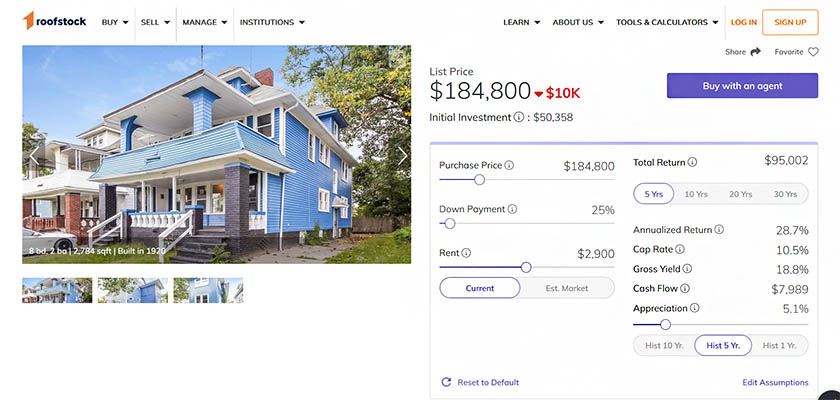 ---
---
If you're considering buying or selling a property, check out Roofstock. This real estate investment platform allows you to invest in turnkey properties and has Roofstock manage them or do it yourself. They have investment properties available in 27 states, and you can choose by price, location, and neighborhood ratings.
Bottom Line
Duplexes, triplexes, and fourplexes are multi-family residential properties but have distinct differences in size, responsibility, and profitability potential. Whichever property you decide to invest in, weigh the advantages and disadvantages so you can benefit from a lucrative investment.