Slack Review: Is It Right for Your Business?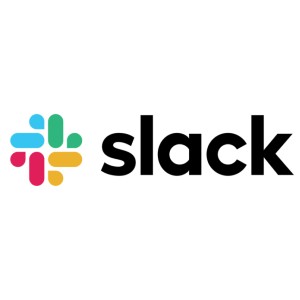 Slack Overview
PROS

CONS

Free plan includes basic team collaboration capabilities like file sharing, team messaging, and 1:1 video calls
Annual subscription fees are pricier than similar competitors like Microsoft Teams (starts at $4 per user, per month)
2,500+ integrations with third-party applications
Maximum audio and video conferencing capacity is limited to 15 participants
Multiple customization options for alerts, appearance, and applications
Multiple, simultaneous conversations get buried easily, making it look disorganized and chaotic
Robust team collaboration tools like conversation channels, screen sharing, and video clips
Simplified and intuitive user interface for team messaging
What We Recommend Slack For
Slack is a team chat and collaboration platform that offers a centralized space for keeping track of data, conversations, and business apps. As one of the industry leaders in team communication, Slack is recommended for remote and hybrid teams that want to increase productivity and manage workplace and customer interactions.
When to Use Slack
Teams that want an organized and efficient online chat app: Slack secures a spot in our list of the best team chat apps for small businesses with its organization-wide communication tools, such as video chat and file sharing. Conversation channels enable users to assemble people in one space and work around a common purpose. When you want to talk, Slack Huddles is the place to have a live voice conversation.
Businesses looking for extensive third-party integrations: Slack integrates with over 2,500 applications, including popular solutions like Google Drive, Salesforce, and Trello. It also allows users to build custom apps with or without code. As a result, Slack reduces the number of websites and programs to get work done more efficiently. This puts Slack on our list of the best team communication apps for collaboration.
Teams needing a chat-based app for client communications: Slack is one of our top Microsoft Teams alternatives as it allows users to collaborate with other people outside their organizations. Even if they're not a part of your Slack group, it lets you invite customers, partners, or vendors to have a direct conversation with you. With Slack Connect, it's easy to send messages and share files in real time while maintaining a high level of security.
Small businesses, solopreneurs, and freelancers looking for a customizable messaging platform: Aside from its powerful and streamlined user interface, Slack's major selling point is its multiple customization features without looking too cluttered. It allows you to customize alerts,​​ create custom slash commands, mute notifications, establish message retention policies, and build apps to personalize your Slack experience.
When Slack Might Not Be a Good Fit
Teams holding large-scale meetings: While Slack offers voice and video chat capabilities, its maximum participant capacity is limited to only 15 users. This is a major disadvantage for teams looking for a full-featured video conferencing tool. If you need a large meeting capacity, try RingCentral Video. It is our top video conferencing software that accommodates up to 200 participants per meeting.
Small businesses looking for a budget-friendly team messaging app: Slack gets more expensive if you want to upgrade to its high-tier plans and access all of its integrated tools. If you're looking for a low-cost alternative, consider Microsoft Teams. Annual subscription starts at only $4 per user on a monthly basis, and the highest-tier package only costs $12.50 per user, each month, billed annually.
Developers who want an open-source messaging application: Slack's customization features may not be enough for businesses that want to self-host a team messaging application on their own servers. In this case, check out Mattermost, an open-source application, where data security and privacy are a big focus. It offers a wider range of customizability options, such as the user interface, fonts, and logos in email notifications.
Slack Pricing
Slack comes with a free version and three premium plans, starting at $6.67 per month, per user (billed annually). The freemium version allows users to add as many members as needed, but it comes with a few limitations. Users are restricted to 5GB of total file storage across the team. Audio and video chat are limited to two people, and only 10,000 recent messages are searchable in the message history.
Upgrading to the high-tier plans like Pro and Business+ offers core Slack functionality, such as customizable sections, Workflow Builder, screen sharing, and unlimited message history. For the Enterprise Grid, the cost depends on the size, needs, and complexity of the organization.
Slack Plans

Free

Pro

Business+

Enterprise Grid

Best For

Small teams that need basic team chat functionality

Small to medium-sized businesses needing access to unlimited app integrations

Large businesses that need to meet compliance requirements

Complex organizations looking for a custom team messaging solution

Monthly Pricing

($/User/Month)

Free

$8*

$15*

Custom pricing

Annual Pricing

($/User/Month)

Free

$6.67*

$12.50*

Custom pricing

Searchable Message History

10,000 of the team's most recent messages

Unlimited

Unlimited

Unlimited

Integrations

10

Unlimited

Unlimited

Unlimited

File Storage

5GB

10GB per user

20GB per user

1TB per user

Customizable Sections

✕

✓

✓

✓

Voice & Video Calls

One-on-one only

Up to 15 participants

Up to 15 participants

Up to 15 participants

Single Sign-on (SSO)

✕

✕

✓

✓

99.99% Uptime SLA

✕

✕

✓

✓
*Pricing is per user, per month
Slack Features
Slack is a team messaging app that brings all your work communication into one place. It offers centralized spaces for conversations and comes with automated tools to take charge of routine and repetitive tasks. Plus, it's easy to use and offers unified communication capabilities, such as messaging, voice, and video. The platform also integrates with thousands of third-party applications, allowing you to save time and streamline daily tasks.
General Features
Slack comes with various team collaboration tools that help streamline online communication. These include channels, built-in file uploads, audio conferencing, and video conferencing. The platform also integrates with industry-leading business applications such as Trello, Zendesk, and Google Workspace applications.
Slack has an intuitive interface made up of organized spaces for tasks you're working on. This makes it easy to message people inside or outside your organization. It also supports asynchronous work, which means users have the ability to access the information they need no matter their location, time zone, or role.
---
Conversation Channels
Channels are a signature Slack feature that serve as a dedicated space where team members hold conversations about a specific project or team topic. In every Slack channel, messages are organized into threads in which participants share files, tag each other, and use emojis to make conversations more engaging. All the messages and files in a channel are searchable and saved, while the search function allows you to find conversations from any channel within the organization.
Slack channels can be set to public or private. Public channels are open for anyone at the company to join in, while private channels are only for those who are invited to access its contents. The first time a user enters Slack, they will see a series of default channels. Below them are direct messaging chats, which can be one-on-one or in small groups.
---
Team Collaboration
Slack comes with various collaboration tools to bring teams together around common projects and processes. For example, Slack Huddles provide users with an audio experience that recreates the quick and informal office conversations. This gives teams a digital way to brainstorm, solve time-sensitive problems, or pitch ideas on projects.
Slack Clips is another team collaboration tool that allows users to create short audio, video, and screen recordings to provide updates, showcase work, or give step-by-step instructions. All clips are automatically transcribed and can be sped up or slowed down.
Slack allows users to share files, documents, photos, and videos directly from their device or cloud storage, without switching tabs or windows. The maximum size limit for adding files is 1GB, and all uploaded files are automatically scanned for viruses and malware.
---
Workflow Builder
Automate repetitive tasks and processes using Slack's Workflow Builder. It allows users to create a custom workflow for routine tasks, such as collecting time-off requests, onboarding new members, gathering feedback, and updating your status. The Workflow Builder happens in channels or third-party applications and allows you to structure the workflow without the need to write a single line of code.
For example, Workflow Builder helps in welcoming new teammates to channels through automatic onboarding messages. Instead of manually updating them about their roles and project leaders, the Workflow Builder will send the resources they need once they join a channel, without wasting time asking coworkers.
---
Slack Connect
Work and collaborate with customers, vendors, and external partners using Slack Connect. It is designed to replace long email threads by moving conversations into channels, allowing users to work quickly and securely. With Slack Connect, everyone can discuss work, share files, and book meetings within a shared space using either channels or direct messages to communicate.
To use Slack Connect, send your partner an email invitation right from Slack. Once they accept the invitation, they will start setting up the channel on their end. The admins on both teams will then receive the invitation for approval.
---
Integrations
Streamline workflows and processes by integrating your top business tools with Slack. The Slack App Directory offers over 2,500 applications, including popular software such as Zoom, Google Drive, Zapier, and Salesforce. If you can't find what you need, Slack allows users to build custom apps that integrate with their own solutions, with or without code.
Slack supports various integration categories, including project management, customer support, sales, security and compliance, and office management. If you want to automate or extend your workspaces, use Slack's Workflow Builder or application programming interface (API) to go beyond the integrations they provided.
---
Slack Alternatives
Slack is an excellent team messaging app that offers extensive third-party integrations and a unified platform for team collaboration. However, its audio and video conferencing capabilities need improvement, and paid plans are too expensive for businesses on a tight budget. If you're looking for a team chat app other than Slack, here is a list of the top alternatives:
| | | |
| --- | --- | --- |
| Best for: Microsoft 365 users or budget-conscious businesses needing robust video conferencing tools | Best for: Businesses wanting an open-source platform for team messaging and project management | Best for: Teams looking for a simplified conversational email platform |
| Starting price: Free for the basic plan, $4 per user, monthly, billed annually for the first paid tier | Starting price: Free for the basic plan, $10 per user, per month for the first paid tier | Starting price: Free for the basic plan, $8 per user every month for the first paid tier |
| | | |
Wondering how Slack stacks up against Microsoft Teams?
Check out our article about Microsoft Teams vs Slack and find out which team messaging app suits your small business needs.
Slack Reviews: What Users Think
Most of the Slack reviews reveal that it's an easy-to-use and reliable team messaging platform for remote and hybrid work environments. Many users appreciate its ability to integrate with several industry-leading apps and project management systems, eliminating the need to switch windows. Users also praised the platform's conversational channels for keeping team communication organized and distinct.
At the time of publication, Slack earned the following scores on popular review sites:
On the downside, some users complained about its storage limitations and the lack of control over the notifications settings. A few others also mentioned that they encountered connection problems and audio issues using the Slack Huddles feature. Despite these drawbacks, many businesses continue using Slack because of its simplified messaging platform and built-in collaboration tools like file sharing.
Bottom Line
Slack offers a feature-rich team messaging app that allows users to share files, collaborate with teams, and automate routine tasks. Its channels provide a dedicated space to speed up communications with coworkers and people outside your company. Additionally, its robust integrations enable users to collaborate without switching contexts. Overall, Slack is the best fit for hybrid and remote work environments to help teams stay in sync, wherever they are.