How to Use Emotional Selling to Drive Buying Decisions
Emotional selling is a technique that leverages a customer's feelings to influence a purchasing decision rather than logic or the features of what's being sold. It's used both in sales interactions and marketing materials to appeal to prospects and customers. Find out which emotions influence buying decisions, how effective it is, and how to integrate emotional selling tactics into your sales strategy.
Here are the six key ways you can influence buying decisions by leveraging customer feelings:
1. Explain the Risk of Not Buying
"Fear" can have a negative connotation when it pertains to danger, but when used in selling, it's a powerful motivator. Fear is often used to indicate what may or may not happen (the negative ramifications) if someone does not purchase a product or service. There's also fear of missing out, aka "FOMO," that customers feel if they don't make a purchase decision and miss out on a limited time offer (LTO) or fail to purchase before a price increase.
Insurance is a responsive, financial risk-management tool, so it's a great example of a product where you can leverage fear-based selling. You can convince someone to purchase a line of coverage by explaining the worst-case scenarios of not having insurance. Situations can be explained where their business was sued due to an uncontrollable injury on their premise in which the financial costs of not having insurance can put them under.
2. Describe What They Will Get
Although the word "greed" is often perceived negatively, it's important to understand it in the context of emotional selling. To some extent, nearly everyone has a desire to gain more of something compared to what they already have, whether it be more wealth, praise, or success. This is what is meant by greed. This emotion motivates prospects to make a purchase by pointing out the personal value they can attain by taking advantage of your offer.
One way the greed emotion can be leveraged is by pointing out the praise a decision-maker would receive: "Think about the gratitude your CEO will show you if you invest in our marketing automation tools and are able to generate 40% more leads. This puts you in a position to get that big promotion when you explain that it was you who revolutionized the firm's lead generation process."
3. Point Out How You Make Them Better
Jealousy, which can also be thought of as envy or competitiveness, can motivate purchasing decisions. For selling on jealousy, it's important to not just focus on how your product or service can help that person, but how it can give that person a competitive advantage over another person or business, or help them achieve or obtain what another person or business has.
For example, if you were selling a business phone system that had power dialing features for automatically placing calls, you would point out that the power dialing feature would allow that business to outperform competitors in cold calling. Rather than just focusing on what the product does, appeal to jealousy or competitiveness to show how they can meet or exceed what another has done.
4. Explain How Their Decision Can Help Others
Making a customer feel like they are doing something for the greater good by purchasing your product or service is another form of emotional selling. Altruism can refer to the general feeling of helping those in need, but may also speak to how the purchase benefits the decision-maker's colleagues, employees, friends, or loved ones.
One of the ways you've probably seen altruism in emotional selling is a retail company promising to give a free item to a charity or making a donation for every item a customer purchases, making the customer feel that others benefit from their purchase. Another example is if a salesperson points out the benefit of additional time or increased productivity employees will gain if a company outsources a particular function or purchases automation software.
5. Highlight the Consequence of Missing Out
Shame is an emotion that can be used in sales to reference a past mistake a prospect may have made by not purchasing your products or services. There's also the ability to present an outcome where the prospect can be blamed and then potentially shamed for not fixing an issue.
An excellent example of this emotional selling technique is a business selling cybersecurity training services to another business. The salesperson can talk about how bad (the "shame") the decision-maker would feel if they didn't provide employees with the proper knowledge to protect themselves from cyberthreats and how it would be a mistake to not pursue proper awareness training for their business.
Emotional selling can even be used in combination. In the same scenario, the rep could also evoke envy by pointing out that competitors have taken advantage of the offer. They could speak to altruism by the benefits the employees gain from being protected. Or fear, by asking if their boss or board of directors would come down on them for not bringing in the training, as well as negative consequences the company could experience if data was breached.
6. Emphasize Ways You Help Reach Goals
Pride refers to the gratification one receives by doing something, or in this case, purchasing something. Pride can be a powerful motivator to making a purchase, so emphasizing that the lead or prospect can win awards or receive special recognition for their decision is one way to accelerate a purchase decision.
An example of pride in emotional selling is a company selling employee benefits. This could be anything—health insurance, retirement plans, life insurance, or supplemental benefits like tuition reimbursement, legal services, and gym memberships. The sales rep could point out the positive reputation the business will achieve by giving employees a wide range of benefits and how it puts them in a better position to attract talent or win a "best places to work at" award.
How Effective Is Emotional Selling?
Emotional selling is extremely effective in terms of revenue generation. In the retail industry, customers connected emotionally to a business spend up to twice as much and have a 306% higher lifetime value compared to those who have not been sold emotionally.
They're also more likely to recommend brands they feel connected to―30.2% of emotionally connected customers make recommendations compared to just 7.6% of non-connected who do. In turn, word of mouth referrals also translate into increased sales.
How Else to Leverage Customer Emotions in Sales
Emotions are often a greater driving force when it comes to influencing purchasing decisions than the actual features or functionality of a product or service. Success with emotional selling depends on your business' ability to target the key emotions of your customers.
Weave tactics for emotional selling strategically throughout your sales plan. Find ways to incorporate emotional selling when formulating your sales strategy and developing customer personas. This will allow you to trigger the right emotions while having sales conversations with your prospects. You'll also be able to use those strategies to construct an emotional appeal within your marketing materials and other content.
Sales Strategies for Emotional Selling
The best way to leverage emotional selling is to focus on the feelings experienced when someone purchases (or fails to purchase) your product or service. This means instead of trying to communicate logical reasons to buy or the functional benefits of using your products, talk about how it will make your customer feel—and how it will impact their lives.
For instance, when selling insurance products, you're actually selling the feelings of security, safety, and protection. A restaurant doesn't sell food—they sell a fun experience with friends or an intimate, romantic setting with someone special. Marketing agencies aren't selling marketing services—they are selling the emotion of pride a business owner feels because they grew their business, envy for outpacing a competitor, or greed for making more money.
When done correctly, emotional selling is all about the feelings generated while using a product or service as well as the feelings created by not purchasing the product or service. This underlying, emotionally focused strategy can be used during many different types of activities, from sales conversations to advertisements or marketing collateral.
On top of that, emotional selling relates directly to your customer personas, each of which is a representation of one of your ideal buyer types. Each buyer type will have different feelings to which you can appeal. For example, if your ideal customer persona is a parent, feelings of fear, shame, and altruism can all lead to purchases that involve protecting or doing what's best for their children, such as buying a life insurance policy or setting up a college savings account.
Emotional Selling in Sales Interactions
Emotional selling while engaging with a prospect either over the phone, in-person, over video conferencing, or even email involves first attempting to discover emotional selling potential. Discovery can easily be done by asking questions about their current situation, professional or personal, in which your product or service can make an impact.
You could ask them about the pain points they want to solve, who their current competitors are, if they have bosses they want to impress, if they have employees they want to help, and so on. Once you start getting answers to these kinds of questions, you can begin to see which emotions are most likely to motivate them and gear your sales approach and lead nurturing strategy accordingly.
For example, if they tell you they really want to do something good to help their employees, altruism would be the emotion to focus on, and you'd dive into details on how your product or service offers tremendous benefits to their employees. Just as if they were to say that they report to a boss and want to make a huge impact, pride would be your target emotion, and you'd focus on the respect they'd receive from their boss due to the impact of your product.
Pro tip: Video conferencing software is a safe and efficient way to communicate with leads and customers in a face-to-face setting. Face-to-face conversations simplify the process of emotionally connecting with another person. Platforms like Zoom offer a cost-effective solution that your business can take advantage of to easily schedule and conduct video meetings.
Customer relationship management (CRM) software can be used to organize your contacts and improve your interactions with them. One way this can be done is through the note-taking features most CRMs offer, where you can document potential emotions to leverage while conversing with leads.
For example, during conversations, you can document that "prospect is looking to get a promotion in their department" or "prospect is prioritizing helping out their employees." Pipedrive is a CRM product that allows you to take notes while on the contact record page so all users can view what you gathered.
Similar documentation of emotions to sell a lead can be done with CRM tagging features. Tags can help you improve sales rep conversations, provide more appropriate solutions, or send prospects specific materials.
Tagging is the action of placing unique identifiers, or "tags," on a lead's record. For instance, you could divide your leads into emotional groups by adding a tag to prospect records indicating which emotions are most likely to motivate them, and then send different emotional selling email marketing campaigns to each group.
Agile CRM allows you to "tag" contacts on their profile and view all contacts in a list-style view where tags are shown. You can also filter these lists to only show the contacts based on specific tags.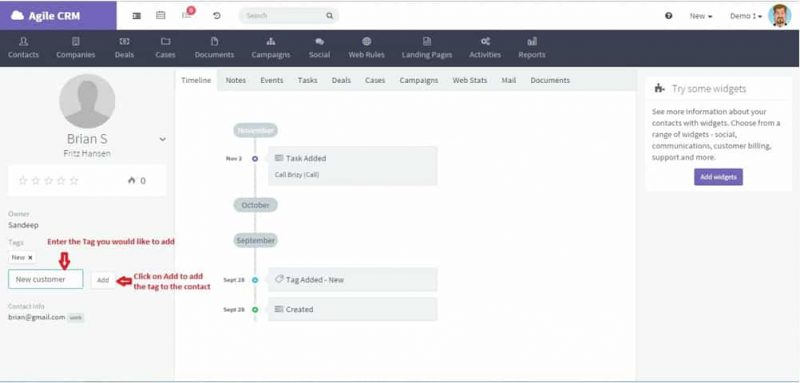 ---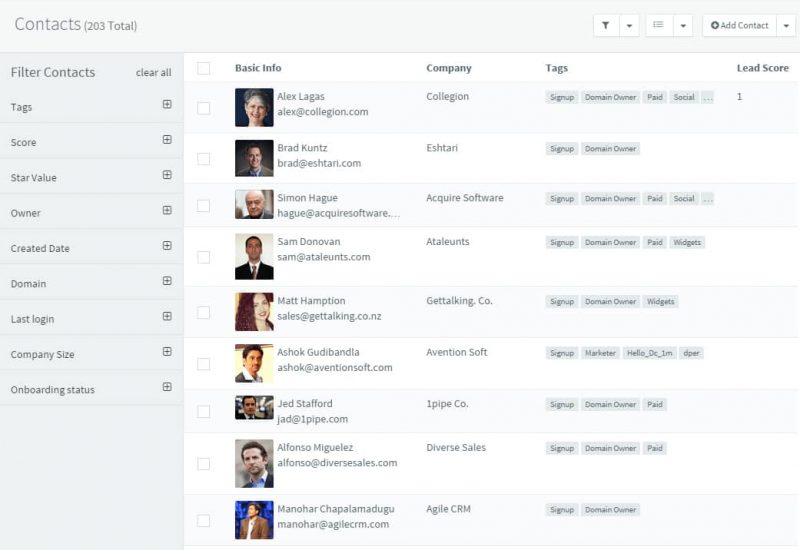 ---
Emotional Selling in Marketing Content
You can leverage emotional selling tactics in all types of marketing materials, including advertising, website content, social media, and email marketing. Whether used in sales interactions or marketing collateral, each of the six key buying emotions can be triggered by specific words and messaging.
Here are some emotional selling keyword examples:
Fear: Words like "cost," "limited time," "missing out," and "consequences" are fear-triggering words.
Greed: "Exclusive," "reward," "earn," "free," and "valuable" are words that speak to profit.
Jealousy: Using "competition," "leader," "premium," or "leading solution" evokes the feeling that the purchaser can be better than their peers or other businesses in their space.
Altruism: "Benefits," "give," "contribute," and "help" show the value another group receives if the buyer purchases your products or services.
Shame: Words like "mistake," "fail," and "avoid" hold strong associations with feelings of shame.
Pride: The words "best," "image," and "reputation" can trigger the pride emotion
The HubSpot CRM provides an array of tools your business can use for marketing activities that leverage emotional selling. A calendar tool allows you to schedule and plan content creation such as blog articles, social media posts, webinars, and email marketing campaigns. Plus, you can use HubSpot CRM's content monitoring and managing features to gauge the effectiveness of using emotional keywords in your content.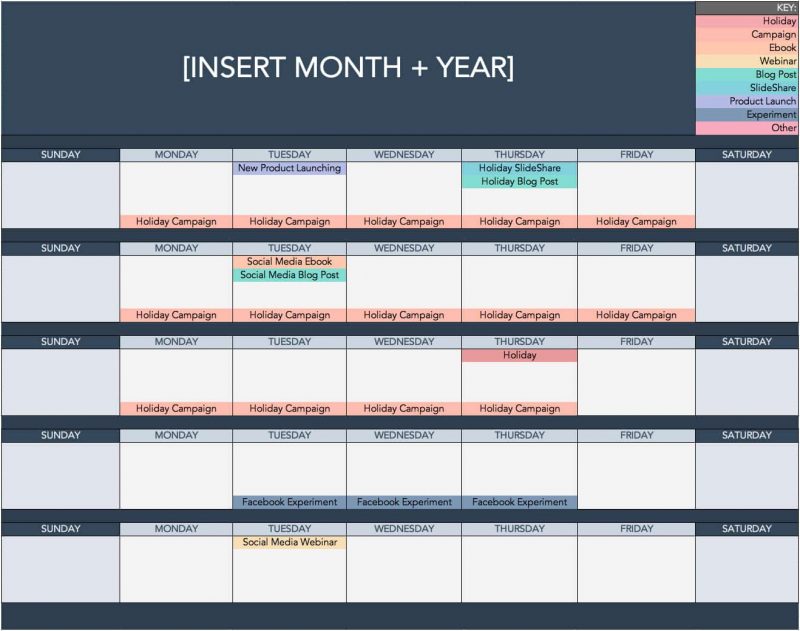 ---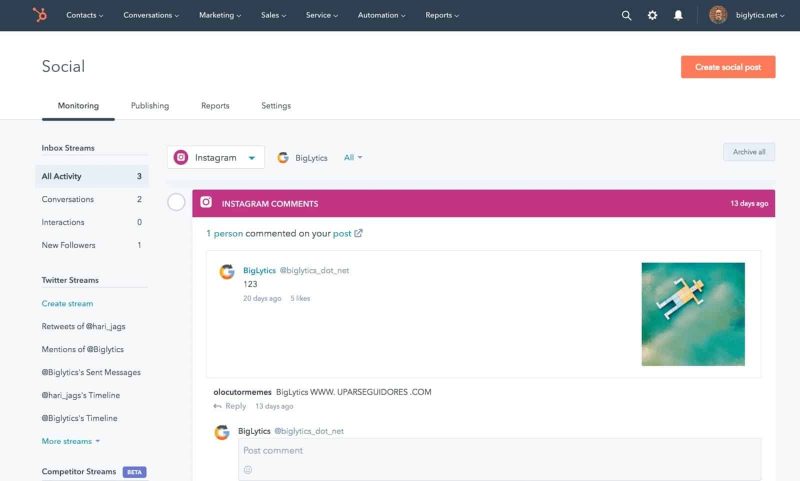 ---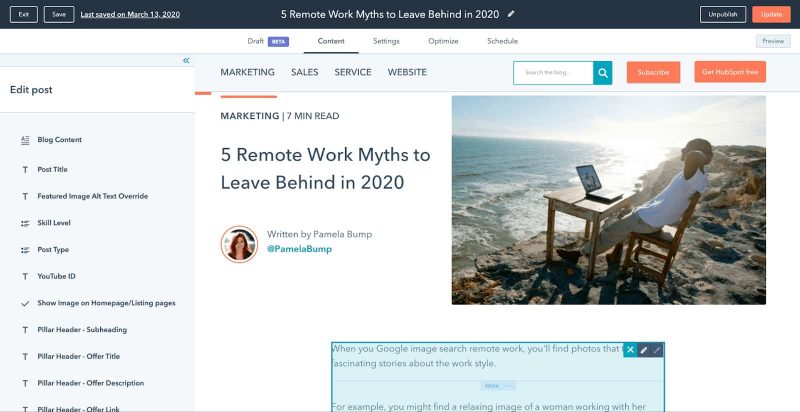 ---
Benefits of Emotional Selling
The value your organization can obtain from emotional selling techniques extends beyond higher sales numbers. As part of your sales management process, train new sales reps on the emotion-based sales tactics that are the most effective and appropriate for your products or services. Here are some of the main benefits of emotional selling:
Customers feel more connected to your brand, which decreases churn and increases brand loyalty and average customer lifetime value.
Customers who feel emotionally connected with your brand are much more likely to refer business to you.
By conveying the emotional value as well as features and benefits, customers gain a more robust understanding of what your business offers.
Did you know? Emotions can also impact your internal sales team. This is especially true if your team is working in a negative work environment. To ensure your sales department is put in the best position to succeed, check out our guide on how to build a positive sales culture for insights on increasing job satisfaction, celebrating wins, and so much more.
Bottom Line
Emotional selling can result in new business, higher customer loyalty and lifetime value, and more referrals generated from your emotionally connected customers. You can leverage emotional selling in your overall business strategy, during sales conversations, and while constructing marketing materials in order to reap the benefits of an engaged customer base.