Everyone loves a good sale, but when you're on the sales end of the promotion, it's seller beware! If you're not savvy about how you run promotions, you might find them cutting into your sales rather than increasing them. Here are 21 sales promotion ideas from the experts so you come out on top.
---
1. Run Targeted Promos
Martin Hayman, Head of Search, Orb Online
The first question to ask when running a sales promotion is, who are you targeting? For example, you may want to run a promotion for people who visited your website but did not buy. In which case, if you have the Facebook pixel installed on your site (which you should have), then you can show ads to only those people with your targeted promotion.
On the other hand, if you wanted to run a wider promotion to customers and potential customers, it's again about targeting. Where are these people online? Your email database may be your first port of call. Then you may want to make use of Facebook's awesome targeting for ads. Want to target men between 25 and 40 who are married, live in London, and buy business marketing services? Done! Over time and with plenty of testing, you'll get a better idea of where your audience is and who to target.
---
2. Incentivize Referrals
Fraser Sutherland, Marketing Manager, Storage Vault
Referral contests can generate amazing results, but they're based on two things: loyalty and reward. First, you need to have a userbase that genuinely likes your product or service. Second, you have to provide them a reason to refer people. Yes, you could rely on the kindness of their heart, but people are busy and that doesn't always work. Successful programs have shown that rewards – especially rewards for both the referrer and referral – achieve substantially better results for the business.
---

---
4. Be Genuine
Zac Halloran, CEO, Twill
A marketing strategy we put first is being authentic. By posting to all of our social media accounts (Facebook, Twitter, Instagram) and posting live feed on Snapchat and Instagram's live story, we show our customers their gracious giving is actually helping a local friend in need. We provide content that shows our live drop offs of blankets to local organizations in our community so customers really see how they are helping give back. We are real people behind a company wanting to continue to make real change. Be authentic. Be REAL. That is who you are.
---
5. Make an Emotional Connection
Robin Salter, CMO, KWIPPED
Make an emotional connection! Think beyond the product or service itself, and find what motivates your audience – or what touches them on some emotional level. This can manifest in a lot of different ways. When selling a product, this may mean finding that pain point or that psychological trigger that the majority of people can relate to – and then associating your product, service, brand or promotional event with the solution, or contribution to the solution, for that pain point.
---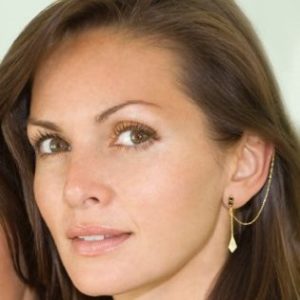 ---
7. Offer a Freebie
One of our most successful sales promotion ideas involves giving away a free product with a minimum purchase amount. We currently offer a free banner with a $130 table cover purchase. The benefit to the customer is easy to understand. This inspires the customer to choose us over another retailer, and encourages them to buy a little more if they were under the minimum requirement.
From a business perspective this promotion makes sense because unlike others, it increases the total sales amount. The gift has a high value to the customer, but is relatively inexpensive for us to produce. The key to running this promotion effectively is to calculate the cost of the free product and determine a minimum purchase that is above the average order amount but still acceptable to the customer.
---
8. Run Free-Shipping Promotions
From a PPC/Paid Ads perspective, one promotion that we typically see a lot of traction with is the "free shipping" offering. We see this in the online space very prevalently when advertising for companies that sell products whose average order value is small. From a consumer's perspective, it makes almost no sense to buy a product online (for often times a lower price than at a brick-and-mortar retail location), and then immediately offset those savings by paying a high shipping cost. With the free shipping promotion, the decision to buy, specifically online, becomes a much easier one for your target audience to make!
---
9. 

Giveaway Coupons & Referral Bonus
This is one of the best working strategies every big brand is using for increasing their sales. When a user buys something from your store, offer them a free credit as a coupon for their next purchase. Thus you can be connected and force the user to buy something within a time period. Or you can do the following things: 
Partner with other businesses and offer their coupons.

Make a referral rewards program for your existing customers.


Partner with the bank and offer them some cash back.
---
10. Beware of Being Overly Predictable
Be careful if you run an annual sale. If the annual promotion is good enough, your clients will stop purchasing 3 months in advance in anticipation of the sale.
---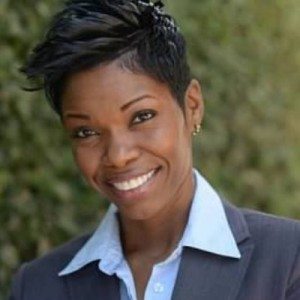 ---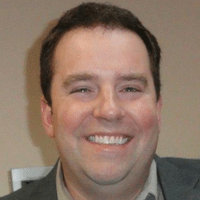 ---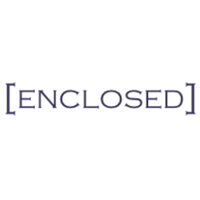 ---
14. Establish a Loyalty Program
Mike Polner, Director of Product Marketing, FiveStars
The easiest way to ensure you retain your current shoppers is to offer relevant deals and rewards for being a loyal customer. Whether it be as simple as sending your shoppers email updates or utilizing a loyalty tech platform, providing your current customers with personalized shopping experiences and opportunities to save on what matters to them is essential to make sure they come back. It's important to remember that the more personalized the loyalty program, the better — a loyalty program is only as good as its ability to provide the customer with something they will actually want to buy.
---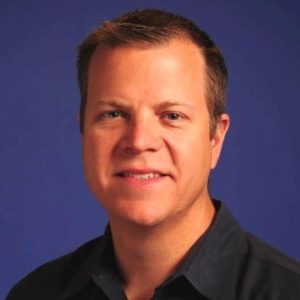 ---
16. Fine Tune as you Go
Bailey Young, Digital Marketing Manager, Reach Local
Use tracking tools such as Google Analytics to see how your promotion is performing online. Also, use special coupon codes to help you track how many people are redeeming your promotion. You can also use social tools such as Facebook Insights and Twitter Analytics to understand how much engagement and reach your social posts about the promotion are getting. Don't wait for the promos to be over before taking corrective action. Review analytics during the promotion and use that feedback to iterate and get better results.
---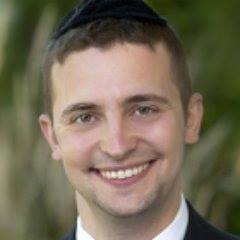 ---
18. Partner with Other Local Businesses
An event that works well for our shop is Earlier than the Bird. We organized this event in our downtown area, and asked other local businesses to join in, and it is now an annual event (3rd year). We open one Saturday (before Christmas) at 8 am, and have specials or treats for customers from 8 am – Noon. Each business decides what they will do to participate in the event. We promote on Facebook, and this year a local magazine included an article about the event.
---
19. Host a Flash Sale
Colleen Lloyd-Roberts, Co-Founder and Director of Marketing and Sales, Brandgarden Mobile Apps
One of our top strategies and best practices as used by our clients is the "Flash Sale." This promotion can be used without a mobile app, but utilizing the mobile app's capabilities of sending a Push Notification really takes the "Flash Sale" and puts it on steroids! The beauty of a Flash Sale is that it's an element of surprise for your customers and clients. It's an "act now and you'll be rewarded if you do" scenario. You're engaging your customers to do something they didn't plan on doing, and you're going to reward them for taking this action.
---
20. Offer Real Value
David Brown, Owner, Leanhigh
The one thing that really moved the needle for me was switching from trying to pitch my ebook to visitors who have just arrived at my website for the first time, to offering them free & valuable information in exchange for their email addresses. I'd only pitch them my ebook after they got the chance to get to know me a little better though my newsletter. By doing the complete opposite of some of the most obvious salesy/spammy tactics (aka offering my visitors real value before trying to sell them anything), I literally tripled my sales without changing anything else.
---
21. Keep the Rules in Mind
Radiance Harris, Founder and Managing Attorney, Radiance IP Law
Did you know that each social media platform has its own promotion guidelines? The guidelines spell out the do's and don'ts of conducting promotions on their platform.
Before conducting promotions on social media, businesses should check the promotion guidelines for the specific platform in addition to federal and state laws to ensure compliance.
---
BONUS: Make the Most of Every Visitor
If you run a Shopify store, make sure you're using popups and banners to build your mailing list, display special offers like free shipping, and promote sales, products, and collections. Don't let visitors get away without giving you something to offset the cost of acquiring traffic.
---
Over to You
What are some of your sales promotion ideas? Comment, and let us know how you run effective promotions that keep customers coming back!