Commission tracking software automates the process of calculating and tracking commission and performance-based compensation. We analyzed 15 tracking options that eliminate manual spreadsheets and streamline the compensation process based on the ease of setting up commission formulas, affordability, and reporting features to determine the top six for 2020, including the best overall.

| Commission Tracking Software | Best For |
| --- | --- |
| | (Best Overall) Small businesses looking for an affordable and easy-to-use commission tracker |
| | Larger sales teams looking for scalable commission tracking with intuitive reporting features |
| | Smaller teams with reps who get paid commissions based on recurring sales |
| | Insurance brokers wanting an all-in-one agency tool with commission tracking |
| | Real estate brokers and sales teams with split commissions |
| | Individuals or small commission-based sales teams that want a CRM with simple goal tracking |
How We Evaluated Commission Tracking Software
We compared over two dozen different software options and looked at how affordable and easy they are for sales teams to calculate and pay commission-based compensation. We considered the time and resources required to implement the software, as well as how well they integrate with other software such as CRMs and other sales management tools. We also took into consideration the scalability of each option, and what types of support and training are available.
The criteria we used to evaluate the best commission tracking software include:
Affordability and price
Ease of use
Available integrations
Workflow automation
Reporting and analytics
Customer support
We recommend Blitz as the best overall commission tracking software for small businesses based on its powerful set of features, affordable price, and ease of use. While many of these options are similar in functionality, Blitz is well-rated, capable of handling complex commissions, and has the most intuitive interface and setup process.
Blitz: Best Overall Commission Tracking Software for Small Businesses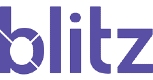 Blitz is a commission tracking software that simplifies the process of tracking commissions for small businesses. It features automated commission tracking as well as a standout mobile app allowing users to easily view their performance, making Blitz the best overall choice for businesses needing an easy-to-use, affordable commission tracker.
Blitz Pricing
Blitz has plans for small businesses of less than 50 people, mid-sized businesses of less than 100 staff, and an Enterprise plan for companies with over 100 team members. You can contact their sales team for custom pricing.
Blitz Key Features
Intuitive mobile app
Bonus compensation plan calculations
Customer support options on every plan
QuickBooks integration available at an extra cost
Sales forecasting tools
Performio: Best Commission Tracking Software for Large Sales Teams

Performio is a powerful commission tracking application that includes automated sales crediting and commission calculations, as well as robust reporting. The automated tools and scalability make it the best choice for larger teams looking to track commissions.
Performio Pricing
Performio does not list pricing on their site. Contact their sales team to receive a quote customized for your business.
Performio Key Features
Robust mobile app
Engaging leaderboards
Available Salesforce integration
Commission plans and rules
Forecasting and reporting tools
Commissionly: Best for Businesses With Recurring Sales

Commissionly is a commission tracking software with simple data import tools and a web dashboard to make it easy for small businesses to set up and manage their commission compensation plans. It's an excellent choice for service firms such as financial services and businesses with recurring sales.
Commissionly Pricing
Commissionly charges $20 per user, per month, which includes the core commission calculation and tracking functionality. Commissionly does offer a discount for upfront annual payments, but you'll need to talk to a sales rep to confirm. They also offer a 14-day free trial.
Commissionly Key Features
Sales commission wizard for easy recurring payments
Sales targets and goals features
Integrates with many customer relationship management (CRM) tools, such as HubSpot and Salesforce via Zapier
Multicurrency support
Sales insights reporting
NextAgency: Best Commission Tracking Software for Insurance Agencies

NextAgency is a comprehensive insurance agency management tool that includes a robust commission tracking software. NextAgency is a great choice for insurance agencies looking for all-in-one agency management and a commission-tracking tool.
NextAgency Pricing
Standard license fees start at $93.75 per agency, per month, and you can add additional users for $42.25 per user, per month. They offer a 17% discount for annual billing. You can also add extra features such as emails, API integrations, and marketing campaigns for an additional cost.
NextAgency Key Features
Robust customer support, including concierge service at an extra cost
Powerful encryption to keep client data safe and secure
Includes a built-in CRM
Personalized workflows and timelines
Customizable reporting tools
QCommission: Best for Split & Variable Rate Commissions

QCommission is a robust sales commission tracking software designed for complex compensation plans, including split commission and variable rate compensation plans. The software makes it easy to account for sales associated with agent-broker relationships by allowing users to create variable commission calculations, making it ideal for referral-based businesses and multi-rep sales.
QCommission Pricing
QCommission does not include pricing tiers on their website. You need to contact their sales team to get a customized quote.
QCommission Key Features
Ability to handle complex compensation plans and split commissions
Automatically calculates commissions
Offers crediting and calculation rules for incentives
Ability to import performance transactions
Comprehensive reporting tools
Pipedrive: Best CRM With Goal Tracking for Commission Payments

Pipedrive is a CRM that includes goal tracking, which allows users to calculate bonus compensation based on either individual or team performance. In addition, Pipedrive's sales management features make it easy to view deals as they move through the sales process with an intuitive pipeline tool. It's a great choice for teams wanting to compensate salespeople based on performance-to-goal calculations tracked within their CRM.
Pipedrive Pricing
Pipedrive offers three tiered plans that range between $12.50 per user, per month and $49.90 per user, per month, billed annually. Pricing is comparable to other CRM products for small business, although Pipedrive does not offer a free forever plan. Pipedrive offers a 14-day free trial, allowing you to try out any of the plans.
Pipedrive Key Features
Integration with QuickBooks
Robust mobile app
Intuitive, visual interface
Marketing automation
Advanced search and filtering capabilities
Learn more about what users are saying on our Pipedrive reviews page.
Is investing in commission tracking software worth it for your business?
You may be wondering if implementing commission tracking software is right for your team. While commissions can be tracked individually by members of the sales team, commission tracking software adds value in several ways. When sales reps see their commission tracked in an easy-to-view format, it can actually motivate performance, encourage more sales, and boost business growth.
Getting rid of spreadsheets and other disjointed methods of commission tracking winds up saving time, energy, and money in the long run by making processes more efficient. Providing transparency will boost the morale of the sales team and allow operations to run smoothly.
Bottom Line
Commission tracking software streamlines the process of calculating and paying commission-based sales compensation to sales team members. The best options also include features such as mobile apps, web access, and reporting dashboards to make it easy to monitor and track commission payouts.