Commission tracking software automates the process of calculating and tracking sales and performance-based compensation. Primarily used in industries like sales, insurance, real estate, and finance, these platforms usually include commission tracking, sales forecasting, and payment processing. To find the best commission tracking software, we analyzed a dozen top providers for critical features to help with sales management and commissions.
The best seven for small businesses are:
Commission Tracking Software Compared
Starting price (per employee/month)

Startup fee

Free trial

Track multiple commission types

Sales tools

Leaderboard

Suggested industries

Call for Quote (Last reported price started at $20)

None

None

✓

✓

✓

Cybersecurity, Financial, IT, manufacturing, marketing, media, medical devices, pharmaceuticals, software, transportation, logistics

$21.90

None

14 days

✓

✓

None

Telecom, education, hospitality, insurance, nonprofit, real estate, recruitment, travel

Call for quote (Last posted price: $19, minimum 5 users)

Call for quote

None

✓

including non-monetary incentives

None

✓

Insurance, real estate, finance, retail

Call for quote

(Last posted price: $15, minimum 5 users)

Call for quote

None

✓

✓

None

39 listed, including accounting, retail, consulting, energy, finance, healthcare, insurance, manufacturing, mortgage, real estate, software, telecom

$125 per agency and first user

None

None

✓

✓

None

Insurance

$299 for up to 15 users

Call for quote

30 days

✓

None

None

Energy sales, payment processing, medical, IT, insurance

$12, minimum 10 payees, annual contract

None

None

✓

None

None

None specified
If pure commission tracking software proves to be more than you need, consider using more basic and cost-efficient alternatives. Smaller businesses with simpler setups can instead opt for payroll software with commission tracking capabilities.
We suggest these providers from our list of the best payroll services:
---
Which Commission Tracking Software Suits Your Needs?
Performio: Best Overall Commission Tracking Software

What We Like
Has leaderboard that shows reps their performance against peers
Offers robust commission forecasting tools
Goal setting tools for tracking performance
24/7 live support via chat
What's Missing
Requires a lengthy setup process for customized plans
Limited third-party integrations
Optimized for businesses with 50+ salespeople
Performio Pricing
Performio no longer lists pricing on its website—you'll need to call for a quote.
We were unable to get an updated pricing. The numbers below are from our previous update (2021).
Starter: $20 per month (up to 30 users)
Standard: $25 per month (up to 300 users)
Professional: $30 per month (up to 300 users)
Performio offers users essential tools to calculate commission-based compensation. It lets them customize sales compensation plans and commission calculations. It also provides users with a commission table that shows a complete record of all payouts and their corresponding recipients. Its commission forecasting tool can predict values, results, and achievement percentages related to commission compensation.
Performio earned a 4.38 out of 5 on our rubric. It topped the chart for support and value and did well in all other areas as well. However, this provider requires a lengthy setup process and has limited third-party integrations. Users who need an easy-to-set-up system can consider Pipedrive, while those who require extensive third-party integrations can consider either QCommission or Blitz.
Performio Pricing
Performio does not list its pricing online, saying it gives a custom quote based on company size. We did not receive a quote but were told that they believe only companies with 50+ employees see a positive ROI from automating sales commissions. However, they do have plans for smaller teams that handle complex or high volumes of data. Other commission trackers on our list have plans that effectively accommodate smaller companies.
Contact Performio for a quote.
Performio Features
Performio provides tools for easy commission calculation and forecasting. It includes excellent 24/7 customer service but can take some time to set up and learn compared to others on our list.
Below are features we find most beneficial for users:
Commission tracking for agents: Motivate reps with goal setting and tracking, including sales crediting and rollups. Offers agents access to all their performance metrics, real-time leaderboards, commission payouts, and commission estimates on desktop and mobile (Apple app only; Pipedrive has apps for both iOS and Android devices).
Robust reports: It can provide sales managers with commission reports and detailed transaction information for all their agents. It also offers data-driven insights around incentive plan effectiveness and sales team performance.
Commission dispute tools: Easily handle disputed cases and edge situations with commission tables and overrides.
Forecasting: Its What If calculator provides simulation and forecast capabilities that let users accurately predict commission expenses and manage accruals—a feature that's unique among those on our list.
Integrations: While having fewer integrations than others on the list, it does work with the big ones in the industry, such as Salesforce, Oracle NetSuite, and DocuSign.
Excellent customer support: Includes implementation, one-on-one training, customer success manager, 24/7 global support. Performio claims to solve nearly all issues in less than a day.
Pipedrive: Best Commission Tracking Software for Managing Sales Pipelines

What We Like
Simple visual representation of sales pipelines
Offers revenue forecast reports
24/7 customer support via live chat and email
300+ integrations
What's Missing
Payroll processing needs a third-party integration
Lacks in-app commission calculation features
No phone support
Pipedrive Pricing
Monthly Rates
Essential: $19.90 per user monthly
Advanced: $34.90 per user monthly
Professional: $59.90 per user monthly
Enterprise: $119 per user monthly
Power: $69.90 per user monthly
Free trial: 14 days
Annual rates
Essential: $14.90 per user monthly
Advanced: $24.90 per user monthly
Professional: $49.90 per user monthly
Power: $59.90 per user monthly
Enterprise: $99 per user monthly
With simple and highly visual sales pipelines, Pipedrive is a CRM system that includes goal tracking, allowing users to calculate bonus compensations based on either individual or team performance. Its Insights feature provides users with deal reports that show how many opportunities sales reps won or lost and why. It is a great choice for teams that want to compensate their salespeople based on performance-to-goal calculations tracked within their CRM. Otherwise, its Kanban board and easy access to sales projects make it a great choice for those wanting sales tracking too.
With 4.32 out of 5 on our rubric, Pipedrive takes second to Performio. Its pricing and ease of use gave it a big leap forward, but it also offered a lot of excellent features. It should be noted that while you can use the insights feature for tracking commissions, Pipedrive needs third-party integrations for processing payments and lacks in-app commission calculation features. Those needing both in one system can consider Commissionly.
Pipedrive Pricing
Pipedrive is one of the few on our list that shows pricing clearly (Commissionly and NextAgency also list prices; the rest provide quotes). It does not require a minimum number of users, putting it above most of those on our list and making it the least expensive for small businesses with only a handful of salespeople. Pipedrive is also one of the few to give a free trial.
Plans vary by how many deals per company they process, as well as communication and automation tools. Below is just a sample of the differences.
| | Essential | Advanced | Professional | Power | Enterprise |
| --- | --- | --- | --- | --- | --- |
| Monthly pricing (per user) | $15 | $29 | $59 | $69.90 | $99 |
| Price per month w/annual plan | $12.50 | $24.90 | $49.90 | $59.90 | $74.90 |
| Open deal limit | 3,000 | 10,000 | 100,000 | 200,000 | Unlimited |
| Custom field limit | 30 | 100 | 300 | 500 | Unlimited |
| Email tools | Inbox only | Customizations, scheduling, group email | Customizations, scheduling, group email | Customizations, scheduling, group email | Customizations, scheduling, group email |
| Scheduling | None | Limited | Unlimited | Unlimited | Unlimited |
| Documents management | None | None | ✓ | ✓ | ✓ |
| Active workflows | None | 30 | 60 | 90 | 180 |
| Report limits | 15 | 30 | 150 | 250 | Unlimited |
| Recurring revenue reports | None | ✓ | ✓ | ✓ | ✓ |
| Revenue forecasting | None | None | ✓ | ✓ | ✓ |
| Phone support | None | None | None | ✓ | ✓ |
---
Like NextAgency, Pipedrive offers additional tools to get the most from the CRM.
LeadBooster: starting at $39 per company monthly ($32.50 with annual plan)—add a chatbot, web forms, and the ability to find outbound leads, plus a scheduler
Web Visitors: starting at $49 per company monthly ($41 with annual plan)—identify what organizations are browsing your website, how they found you and how long they stayed
Campaigns: starting at $15 per company monthly ($13.33 with annual plan)—create customizable email campaigns with real-time reporting
Smart Docs: from $39 per month ($32.50 with annual plan)—autofill documents with Pipedrive data, integrate with Google docs or MS Docs, track open documents, request esignatures
---
Pipedrive Features
Pipedrive provides users with tools that can calculate commissions based on their performance directly from their CRM dashboard. It includes recurring commissions, like for service plans. We liked the Kanban-style board for organizing leads, something we didn't see in Performio.
Below are features we find most beneficial for users:
Kanban board project management: It's an easy-to-use sales project management software that includes card-based progress management, where each card opens to the project information and tools to pursue the sale to completion.
Detailed reports: It offers reports that provide insights on sales cycle duration and win rates to improve users' sales processes—it's the only software on the list that lets you track reasons a sale did not go through.
Progress tracking: It lets users set individual, team, and companywide goals, then track progress with real-time metrics on customizable dashboards and CRM reports. It provides visual pipelines that make it easy for agents to keep track of their leads and sales goals.
Mobile apps for Android and Apple: The mobile apps (for both Android and iOS) let reps and managers handle sales and see commission reports no matter where they are—although Blitz and Performio have apps, these are not nearly as popular as Pipedrive's.
Integrations: Over 250 integrations to popular sales, communication, marketing, lead gen, accounting, and data management tools.
24/7 customer support: Robust support can be received via chat or email
Check out our Pipedrive review to explore other features that this platform offers.
Blitz: Best Commission Tracking Software With Industry-specific Incentive Features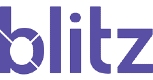 What We Like
Offers industry-specific solutions to sectors such as retail and insurance
Has a modern interface
Provides real-time commission calculations
What's Missing
Setup needs technical experience
Customizations require technical support
Blitz Pricing
Call for Quote
We were unable to get a quote for this update.
Blitz offers industry-specific commission tracking solutions for insurance, real estate, finance, and retail businesses. Its features include analytics and reports, incentive forecasts, and real-time commission calculations. It lets users set up custom compensation plans tailored to their processes and requirements, as well as automates simple and complex calculations through its compensation calculation board.
Blitz earned 3.95 out of 5 on our rubric. We were impressed with the mobile app, although it's for your reps rather than managers. The industry-specific plans are a plus, and Blitz earned top scores for reports and customizable pipelines. Real-world users rated it 4.2 out of 5 averaged over multiple review sites (an excellent score)—yet it's still the second lowest on our list. Customer complaints about the software lacking some automation tools and not working as well when there were a lot of entries reflected in our ease-of-use scores. If you have a large sales force, Performio might work better, while Commissionly offers easier customizations.
Blitz Pricing
Like most of the software on our list, Blitz charges on a per-user rate, and does not list that price online. Our past research showed the rate at $19 per person monthly. Capterra, a reputable user-review site, now says $49 per month. We were unable to contact Blitz for pricing for this update. If you are interested, we recommend scheduling a demo online, which will include pricing for your situation.
Blitz Features
Blitz helps users manage commissions easily through its real-time commission calculations and sales forecasts. Industry best practices are integrated into its software for calculating commission for real estate, insurance, finance, and retail.
Below are features we find most beneficial for users:
Commission tracking: It helps users visualize trends and calculate commissions, hit projections, analyze sales data, and consolidate commission tracking process in one platform. It also tracks non-monetary incentives, a feature that's unique among those on our list.
Attention to industry needs: Blitz commission rules follow real estate best practices for calculating commissions, offers real-time tracking of commissions for retail, automates and integrates data from multiple finance and insurance platforms, and offers flexible compensation schemes to meet the unique needs of different industries.
Commission rules and automation: Its AI-enhanced rule design system makes it easy to create commission calculations, giving it fewer steps than QCommission. It automates commission calculations and measures against the performance of agents to identify the top performers and those who need more coaching.
Integration: It integrates with popular third-party apps such as Microsoft Dynamics, SAP, QuickBooks, Close, Salesforce, HubSpot, Xero, and Bullhorn—thus covering the basics, but QCommission, Commissionly, and Pipedrive offer more options.
Available on mobile: It provides a mobile app that's clean and modern, useful for sales reps to view current and anticipated commissions or to look back on previous earning reports. It's not as popular as Pipedrive's, although better rated than Performio's.
QCommission: Best for Paying Commissions

What We Like
Offers extensive commission report formats
Integrates with popular CRMs and accounting systems, such as Salesforce and QuickBooks
Affordable pricing options
Lets you create payouts from the software
What's Missing
Novice users may experience an initial learning curve
Does not print actual checks
QCommission Pricing
QCommission no longer lists its prices online. Call its reps for a quote.
These values were found from other sources, as a comparison:
QCommission Pro: $15 per user monthly*
QCommission Premier: $21 per user monthly*
QCommission Enterprise: $37 per user monthly**
*Minimum 5 users
**Minimum 10 users
QCommission integrates with various CRM and accounting software to analyze sales details and compute commissions based on sales reps' performance. Its 150 reports include annual incentive summaries, compensation adjustments, and payee incentive commission reports. It also offers advanced commission calculation tools, including split commissions and variable rate compensations. It's also the only one that makes a point of meeting both ASC 606 and Sarbanes-Oxley Compliance standards. These tools make it a top choice for paying employee commissions.
In our last review, we mentioned QCommission's older-looking interface. Since then, there have been some upgrades to the software; the latest version looks clean and offers a more interactive dashboard, although it does not open with reports like Performio or Commissionly do.
QCommission earned 3.93 out of 5 on our rubric. It took big hits for its minimum number of payees per plan, lacking a mobile app, and having limited customer service hours. However, the pricing is very competitive, and the reporting and statement features are extensive and full of extra tools to make payout accurate.
QCommission Pricing
QCommission, like several on our list, does not post pricing on its website. You'll need to call for a demo and quote. It does list the separate plans and what each entails. We found pricing on third-party sources in our last review, and these have remained the same.
QCommission has a minimum of five users for the Pro and Premier plans, and 10 for the Enterprise plan. This means at the bare minimum you will pay $75 per month (Pro Plan) whether you have one user or five. While Commissionly's starting price is higher, its per-person price is lower.
| | Pro | Premier | Enterprise |
| --- | --- | --- | --- |
| Monthly pricing (per user) | $15 | $21 | $37 |
| Total source transaction lines per fiscal year | 1.2M | 12M | Unlimited |
| Number of payees-users | 5-500 | Minimum 5 | Minimum 10 |
| ASC 606, Sarbanes-Oxley Compliance | ✕ | ✓ | ✓ |
| Reports available in Salesforce and MS Dynamics | ✕ | ✓ | ✓ |
| Approve commission plans, statements | ✕ | ✓ | ✓ |
| Modeling, business intelligence | ✕ | ✕ | ✓ |
| Integrations | Most | Nearly all | All |
| # support cases per year | 24 | Unlimited | Unlimited |
QCommission Features
QCommission lets users easily calculate their agents' commissions as well as generate payout reports. The interface starts with a task chart rather than dashboards, and you can refer to contracts to create commission calculations.
Below are features we find most beneficial for users:
Commission tracking: It has a commission processing calendar that lets users set commission payout schedules to monthly, quarterly, biannually, and annually. It also allows users to establish payees, products, customers, plans, incentives, and sales quotas in the system.
Contract storage: It offers dozens of contract templates for commissions in a variety of industries, something we did not see in the other software on our list.
Compliance support: Its advanced plans offer compliances important to sales, including ASC606, Sarbanes-Oxley Compliance, HIPAA, ISO, and more—most on our list have ASC606.
Reports: It offers over 150 reports, including year-to-date commission payouts, payee attainment against goals, compensation adjustments for payee, payee incentive commissions, commission due statements, and unpaid commissions—the most of any on our list.
Integrations: It integrates with 40 popular third-party apps, such as Salesforce, Microsoft Dynamics, SugarCRM, SuiteCRM, QuickBooks, Xero, and PayPal—more than Performio, NextAgency, or Blitz.
NextAgency: Best Commission Tracking Software for Insurance Agencies

What We Like
Has robust email syncing capability that matches leads to their corresponding agents
Offers extensive commission and compensation reports
Specifically designed with insurance agencies in mind
What's Missing
Expensive pricing
Requires a lengthy customization process
NextAgency Pricing
NextAgency offers one pricing option with a base price of $125 for one user and agency; each additional user costs $55
Current promotion reduces price by 25% with a 2-year license
Annual fees reduced a further 17%
Additional tools
NextMail: first account free; additional for $5/month; $50 annually
NextText: $5 monthly ($50 annually) per phone number; 3 cents per text
Marketing campaigns: 2 cents per email
Zapier integration: $12.5 per agency monthly; $125 annually
API Integration: $250 set up fee + $75 for the first 10,000 requests and $50 for every subsequent $10,000 requests
NextAgency is commission tracking and processing software designed specifically for insurance professionals. It allows users to upload and audit commissions, bonuses, fees, and overrides. Its reporting features let users analyze and monitor their compensation by carrier, client, product line, broker, rep, and sub-agent. It also syncs with users' email accounts, automatically matching leads to agents—resulting in accurate commission compensation.
NextAgency earned a 3.53 on our list. It had excellent scores for ease of use, as well as help and support, and real-world user scores averaged an impressive 4.8 out of 5. However, its steep price earned it last place in pricing, and it lacks a mobile app and charges extra for the ability to integrate, even with an API. Plus, it requires a lengthy customization process. If these issues concern you, several of those on our list also handle insurance agencies: Pipedrive, QCommission, Blitz, and Commissionly.
NextAgency Pricing
Like Pipeline and Core Commissions, NextAgency lists its pricing on its website. While not the most expensive on our list as far as base price, it does have the highest price for a single user.
NextAgency charges by user and agency, with the first agency (and one user) costing $125 per month. It offers discounts for long-term contracts and for members of the National Association of Health Underwriters.
---
In addition, it charges for extra tools and functions. Most software does not charge extra for API or Zapier.
NextMail: $5 monthly, $50 annually per email license—Sync email and NextAgency
NextText: $5 monthly or $50 annually per phone number, 3 cents per text—text prospects and clients directly from NextAgency without sharing your phone number. NextAgency provides a custom agency number with your area code.
Marketing Campaigns: 2 cents per email—launch and track email campaigns from NextAgency
Zapier integration: $12.50 monthly or $125 annually per agency for unlimited users and data transfers
API integration: $250 setup, first 10,000 requests, $75 per month; subsequent 10,000 requests, $50 per month
---
NextAgency Features
Next Agency lets users track commissions from various sources, as well as audit commissions, bonuses, and overrides.
Below are features we find most beneficial for users:
Best designed for insurance agencies: It allows users to identify trends and project the future with historical reports and monitor their compensation by the carrier, client, product line, broker, rep, and sub-agent.
Commission tracking: The platform lets users track different forms of compensations, including commissions, overrides, fees, and bonuses. However, it is not as detailed as Commissionly, but better suited for health services.
Email support: It syncs with sales reps' email accounts, automatically routing emails sent to or received from prospects and clients to their record. This works similar to Pipeline for CRM.
Project management: The platform lets users set up schedules, create commission statements, attach files, make notes, and establish tasks from within the system.
Integrations: It integrates with popular third-party apps, including HubSpot, Salesforce, Zendesk, Mailchimp, Trello, and QuickBooks—for a fee.
Commissionly: Best Commission Tracking Software With Multistage Commission Payout Capability

What We Like
Offers multistage commission feature that provides users with the ability to reward reps based on sales stages
Has multicurrency support
Extensive third-party integrations
What's Missing
Expensive pricing
Setup requires technical experience
Implementation fee
Commissionly Pricing
Since our last update, Commissionly has moved to a quote-based plan. Contact one of its reps for a detailed quote.
We were provided with these figures as a sample quote.
Free 30-day trial
Base rate: $299/month for up to 15 users.
One-time implementation fee: Varies
30 users: $499/month ($5,389.20 annually)
40 users: $899/month ($9,709.20 annually)
Implementation fee: Call for quote
Commissionly is an easy-to-use commission tracking system that integrates with a wide range of software, including customer relationship management (CRM), accounting, ecommerce, payment processing, and recruitment. Its features include commission sales split calculations, multicurrency support, multistage commissions, and commission payment processing upon target hits. We particularly liked its multistage commission tools, which allow you to pay your lead gen team when the lead is captured, the sales rep when the deal is closed, and the delivery team when the project is complete.
Commissionly earned 3.49 out of 5 on our rubric. We loved the many ways commissions could be calculated and paid out, and real-world users gave it an amazing 4.8 out of 5 (averaged from several user review sites). However, its pricing options are expensive, and (like Performio) setting up the system requires technical experience and can take weeks. Users who want affordable pricing options can consider QCommission, while those who want an easy-to-set-up system can consider Pipedrive.
Commissionly Pricing
Since our last update, Commissionly changed its pricing. It now starts at a base rate of $299, which gets you up to 15 users. This makes it the most expensive system at the start, although the per-user price is reasonable at $20 per person. It also charges an implementation fee, which it determines based on your individual needs, number of sales reps, the complexity of rules and payouts, and the like.
You need to call for a full quote.
Commissionly Features
Commissionly helps users manage incentives and compensations through sales split calculations and multi-stage commission processing.
Below are features we find most beneficial for users:
Commission tracking and payout tools: It offers commission split calculation and processing for projects that involve multiple sales agents. Draws against commissions allow reps to get a regular paycheck based on future commissions (Performio also allows this through a minimum payout feature).
Multistage commissions: You can pay employees at any stage of the sales process with this provider. Commissionly lets you manually set pay at different stages of lead generation to delivery, or you can automate through your CRM.
Multivariable commission tracking: Its matrix commission feature allows users to create commission plans based on multiple variables, such as varying rates for types of products, services, or locations.
Integrations: It integrates with popular third-party apps, such as PayPal, Slack, Salesforce, Google Workspace, Shopify, Stripe, HubSpot, and Zoho CRM.
Core Commissions: Best for Easy Rules & Reports Creation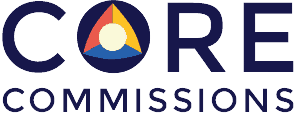 What We Like
Handles complex commissioning plans
Drag-and-drop analytics
Assists with ASC606 and other compliance requirements
What's Missing
Required minimum of payees
Non-US/CAN countries have a 50-payee minimum
Core Commissions Pricing
Prices listed here are starting values and may be higher depending on your needs
Launch: (minimum 10 payees), $12/employee/month, with 5 rules; 50 cents per additional rule
Enterprise: (minimum 15 payees), $15 per user monthly; unlimited rules
Managed Services: (minimum 15 payees), $15 per user monthly; unlimited rules
Setup cost: Call for quote
Annual subscriptions required
Volume discounts available—call for details
Core Commissions is a newcomer to our list. It's well suited for a multitude of industries that offer sales commissions. Its claim to fame is its drag-and-drop technology which makes it very easy to set up commission rules and create original reports. It helps you stay compliant with regulations as well as accurately pay your sales reps.
Core Commissions earned 3.44 out of 5 on our rubric. Its by-user pricing is the cheapest, but with a 10-user minimum, the base price still comes out more expensive than QCommission, Pipeline, or (potentially) Performio. It lost points for lacking monthly plans and a mobile app. The integrations are not as extensive as Pipedrive, QCommission, or Commissionly. Nonetheless, it got high marks for reporting tools and ease of use.
Core Commissions Pricing
Like Pipedrive and NextAgency, Core Commissions lists its pricing upfront. However, it does note that these are "starting at" prices, so you may need to call for a quote to determine if your needs require a higher per-payee price. Like most on our list, a minimum number of payees is required. Thus, while Core Commissions is the cheapest by payee, Pipeline is the least expensive if you only have a few sales reps.
Launch, $12 per payee monthly, minimum 10 payees: Includes drag-and-drop rule creation, automated auditing, dispute management, payment and dashboard information. Five rules included, 50 cents per subsequent rule.
Enterprise, $25 per payee monthly, minimum 15 payees: Includes Launch plus custom input forms and views, assigned support technician, integration capability, schedule automated cycle runs.
Managed Services, $40 per payee monthly, minimum 15 payees: Includes Enterprise plus data importing and auditing by a Core expert, sales team member status updates, commission cycles processed for you, reports and dashboards published to Core Portal.
Like Commissionly, Core Commission also charges a setup fee.
Core Commissions Features
Commissionly automates sales commissions, including split commissions, making it easy to pay your sales reps accurately.
Below are features we find most beneficial for users:
Easy rules creation: It offers a drag-and-drop rulebot for easy creation of complex commissioning rules, plus drag-and-drop analytics—none of the others use drag-and-drop.
Multiple commission types: It can handle splits, hierarchy overrides, accelerators, team pools, bonuses, tiered rates, ramped targets and more. It rivals Commissionly for versatility.
Automations: It features automated scheduling for importing and processing commissions and automated auditing to ensure commissions are correct and in ASC 606 compliance.
Dispute management: It can track disputes and responses and keeps payees informed on progress—most simply allow for changes to the payout.
How We Evaluated
Commission tracking software streamlines incentive compensation processes using commission formulas. It must have helpful features, such as real-time commission calculations and leaderboards, to encourage reps to track their performance and increase their commissions. It should also have a range of affordable pricing plans.
For this update, we considered the results of customer polls as well as a deeper consideration of commonalities and real-world user reviews to alter the scoring matrix. You'll find slightly less emphasis on price and more consideration for features and ease of use. Nonetheless, Performio still took the top spot because of its excellent toolset and support.
The tabs below offer more insight into our evaluation process for selecting the best commission tracking software:
30% of Overall Score
Commission tracking software should be budget friendly. While the number of seats for users is not a big consideration, entry-level plans should enable users to access basic features and effectively use the platform. Pipedrive took the top spot here with 4.5 out of 5.
20% of Overall Score
User-friendliness and intuitiveness are two of our key considerations when looking into a software's ease of use. We evaluated whether the software is beginner-friendly or requires some level of experience to get users up to speed with using the system. We gave 5 out of 5 to NextAgency, QCommission, and Pipedrive.
10% of Overall Score
We looked through existing customer reviews on credible sites to measure the level of satisfaction current users have, as well as any problems that they typically encounter. We also added our thoughts and expert opinion on key features, value for money, and popularity. Performio had the top score here: 4.75 out of 5.
*Percentages of overall score
Commission Tracking Software Frequently Asked Questions (FAQs)
Sales commission software helps you to manage and track the incentives that salespeople earn for selling your products. These can include bonuses, one-time commissions by percentage or flat rate, or commissions on recurring items like subscriptions. It not only helps you motivate your reps but makes sure you pay them accurately and keep a current accounting for your budget.
---
Sales management software helps your sales reps manage the entire sales funnel, while commission tracking is primarily focused on the commission distribution process. However, some, like Pipedrive and NextAgency, contain elements of both.
---
If you are not using a sales commission software like one of those listed above, you can track commissions on a spreadsheet. Some payroll software like Square and QuickBooks Payroll have special fields for tracking commissions and bonuses, while others let you track it as an additional pay feature.
---
Choose the best software for tracking commissions based on your company size and need. If you are a small company with a simple commission schedule, then you may not need anything more than payroll software, or even a spreadsheet. However, many sales management tools, like Pipedrive on our list, make it easier to track commissions along with sales. As your company gets bigger or your commission schedule gets more complex, you will want a more dedicated tool like Commissionly or Performio.
---
The best sales commission tracking software goes beyond managing who earned what commissions and when. These offer tools like goal setting and leaderboards to inspire your reps to excel. These also connect with payroll software or let you pay from the program and offer forecasting tools so your reps can plan ahead. Besides that, these also integrate with popular sales and accounting tools so that the information is easily shared. Naturally, the best ones are easy to use and let you change commission schedules quickly and easily.
---
Bottom Line
If your commissions are getting too numerous or complex to handle on a spreadsheet or with your payroll processing software, then you need commission tracking software. These software are designed to handle complex commissioning rules and multiple payout schedules and helps incentivize salespeople with leaderboards, goals, and forecasting—ultimately saving you time and motivating your reps to generate more sales.
Although best suited for larger businesses, Performio is our top recommendation for commission tracking software. The toolset and ease of use are top-notch, and the pricing is competitive. Contact Performio and get your sales commissions on track.