How to Build a Sales Culture for High Performance in 10 Steps
A positive, transparent, sales-driven culture is vital for keeping small business teams engaged in the business' overall success—regardless of their role within the company. Building the framework for a positive selling culture starts with offering incentives for aggressive yet achievable performance. It also involves developing collaborative team culture characteristics and promoting learning and growth. Here's how to build a sales culture in 10 steps.
What Is a Sales Culture?
Selling culture involves the combined attitude and behaviors of any personnel involved in the revenue process. This includes customer success, account management, inside sales, and outside sales employees. Culture significantly impacts candidates in selecting a sales job—rated as the most important factor by reps and even surpassing commission and base compensation.
Checklist for Building Your Sales Culture Framework
As part of this guide on how to create a sales culture, we've created an evaluation checklist you can download and customize. You can also use this template as a reference when you are developing a sales culture presentation.
1. Create Desirable Jobs
Having sales jobs and supporting roles like accountants or administrative assistants that appeal to high-quality candidates is the first step in how to build a sales culture. If the compensation and benefits packages for the position aren't appealing, the other culture-related factors won't matter. Employees will eventually seek jobs elsewhere if unsatisfied with their benefits.
Compensation is the first aspect to look at that utilizes both performance-based and guaranteed income. While compensation isn't as high a priority as culture or management effectiveness, commission structure and base salary are still rated highly for candidates. According to Sales Insights Lab, they have an average importance level of 4.22 and 3.77 out of 5, respectively.
Pro tip: Use commission tracking tools like Blitz to monitor performance, calculate payable commission rates, and ensure nothing slips through the cracks. Blitz has a centralized system for setting up custom compensation plans and tracking production metrics. You can also forward performance-based compensation information to payroll departments to execute the payments.
Next, you must evaluate paid time off (PTO) and work-life balance. Consider that most sales roles are typically objective in that performance can be measured by closed deals or revenue generated. Therefore, high or unlimited PTO allowances could be a solid route, with 72% of the workforce now saying it's a desired benefit. While a viable option, it should be supplemented with mandatory PTO requirements to alleviate the fear of taking time off.
The other major job characteristic people seek is job flexibility—with reps rating it at an average of 4.1 out of 5 for job importance. Now that remote work is becoming a norm for many organizations, it's almost an expectation for employees. Luckily, many sales reps should be out networking and connecting with leads anyway—making it easier for managers to allow them to stay out of the office.
2. Set Clear & Realistic Expectations
Once you've hired your team, ensure they understand what's expected of them. For example, quantitative sales goals, such as a certain amount of revenue generated each quarter, make it clear how you expect them to perform. It's also a good idea to provide a roadmap toward each goal that breaks down the activity typically required to attain those objectives.
Accomplish this by setting sales quotas or minimums needed daily, monthly, or quarterly. While quotas can be performance-based (such as deals or revenue created), activity based on historical data could be more effective. For instance, say you know it takes 200 cold calls for every new deal and set a goal for four deals per month. Each rep should have a quota of making 40 calls daily (200 per week) to hit one sale per week—equaling four per month.
As part of a positive selling culture where reps feel like they are accomplishing something, it's important to set realistic requirements. Keep in mind, only 24.3% of salespeople exceeded their quota last year, which could contribute to feelings of uselessness and lowered job satisfaction. In addition to performance-based expectations, ensure each salesperson understands their employee handbook for conducting themselves during work hours.
Pro tip: Customer relationship management (CRM) systems are excellent tools for quota management to keep up with the growth objectives in your sales plan. Using platforms like HubSpot, for instance, managers can assign individual team members sales quotas weekly or monthly and track their progress as new deals are finalized.
3. Turn Losses Into Lessons
Diving into the morale side of a selling culture, new and experienced reps will lose more opportunities than they win. Rather than constantly scrutinizing them, those in sales management positions should provide constructive feedback after the fact. One-on-one coaching sessions going over which stage of the sales process was lost and why help pinpoint weaknesses to improve on.
Managers can also recommend or require sales training for specific aspects or techniques their team members should enhance. In the long term, companies that invest in training and coaching can expect a 353% return on investment (ROI) for years after.
Pro tip: Looking to help improve your rep's sales knowledge but don't know where to start? Check out our list of the top sales training programs in the industry. You'll discover the best courses broken down by focus areas, price, and duration.
4. Celebrate Wins
Just as you should prioritize making lessons out of losses, wins should always be treated highly to encourage and motivate team members. Not only should the direct sales members be celebrated, but also the supportive roles who helped collect the payments, onboard the new customer, or give the reps the software tools they needed to succeed. Some of the successes and results you should acknowledge include:
Hitting sales quotas or goals
Exceeding sales goals or hitting major revenue milestones
Closing a large deal
Winning or performing well during sales competitions
Improving dramatically in sales production or during contests
Completing training or education modules
Acquiring certifications or licenses
Completing side projects
Regarding how to celebrate sales wins, each rep will have different preferences that you should decipher at the beginning of their employment. Some may want material rewards such as gift cards, cash bonuses, or time off. However, other reps may simply want public recognition among their peers or something fun and unconventional, like ringing a bell or cutting off their manager's tie.
Pro tip: Make it easy to celebrate the small wins by using tools like Tango Card. It is a reward and incentive site that lets managers send gift cards or prepaid cards directly to their employees for high performance. There's also the option to make donations through the platform to an array of charitable organizations.
5. Use Healthy Sales Competition
Internal competitions are an excellent way to boost team culture through positive relationships and sales performance. For instance, gamification turns day-to-day business activities into measurable contests with winners and rewards.
Running sales contests that gamify activities and performance increases engagement, motivation, and production. It could also incentivize support positions, such as project managers within similar departments, to root for a particular team or sales manager—giving them a stake in the process.
To express the effectiveness of gamification, 90% of employees say gamification increases their work productivity and improves their work engagement by 48%, based on data from Zippia. Another plus, companies that use gamification can be up to seven times more profitable than those that don't. As you create healthy competitions, ensure they are structured to promote positive behavior without bringing down other team members.
Pro tip: Step up your sales gamification capabilities using sales competition features within your CRM. Zoho CRM, for example, has the Zoho Motivator module to set up contests and campaigns. Users can select different types of games, determine which key performance indicators (KPIs) will be measured, set up targets, assign teams, and monitor the game's progress.
6. Promote Team Collaboration
Suppose you can create a sales environment that not only encourages communication and group efforts—it becomes incentivized. In that case, your reps will feel a greater sense of community within their respective departments and feel good about asking for team support. This ideal situation would contrast negative and toxic selling cultures in which taking down peers is a way to the top.
A way to encourage team members to collaborate is through shared commissions or referral incentives. Rather than a rep fearing that another person might steal an enormous opportunity from them by asking for help, you can promote collaboration by letting both share the glory of a won deal. It also helps to avoid relative performance evaluations where you assess reps against each other. Instead, evaluate individual performance against the goals set for them.
Pro tip: Communication within a CRM system is an excellent way for teams to stay connected. Platforms like Salesforce not only let users stay up to date on leads and opportunities through data stored in the records but also offer the Salesforce Chatter feature. This feature allows individuals and teams to communicate in a messaging channel from within the CRM platform.
Other tools that foster collaborative efforts include messaging software like Slack. Slack lets teams come together in live chat channels to constantly stay in touch with what's happening. Additionally, project management platforms like Trello allow users to oversee, assign, and monitor tasks associated with projects or other long-term campaigns.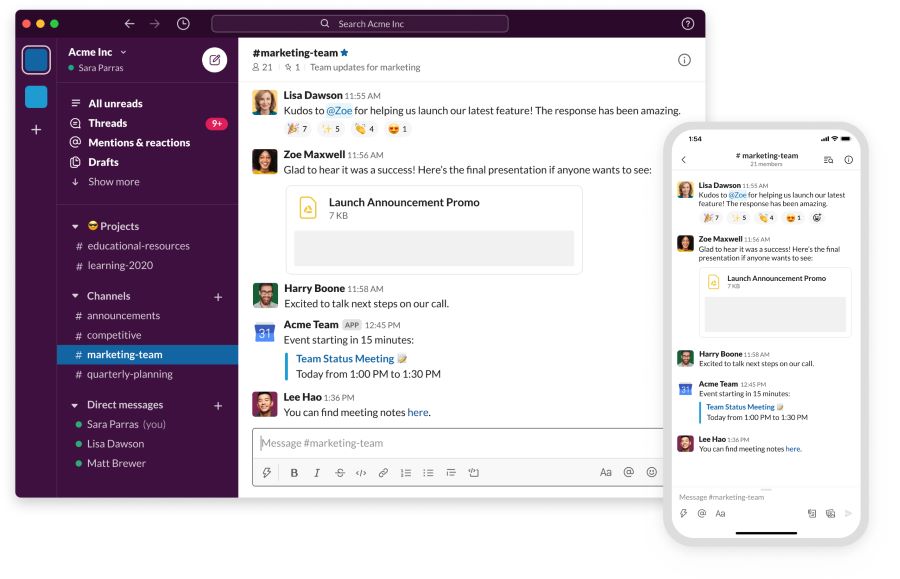 ---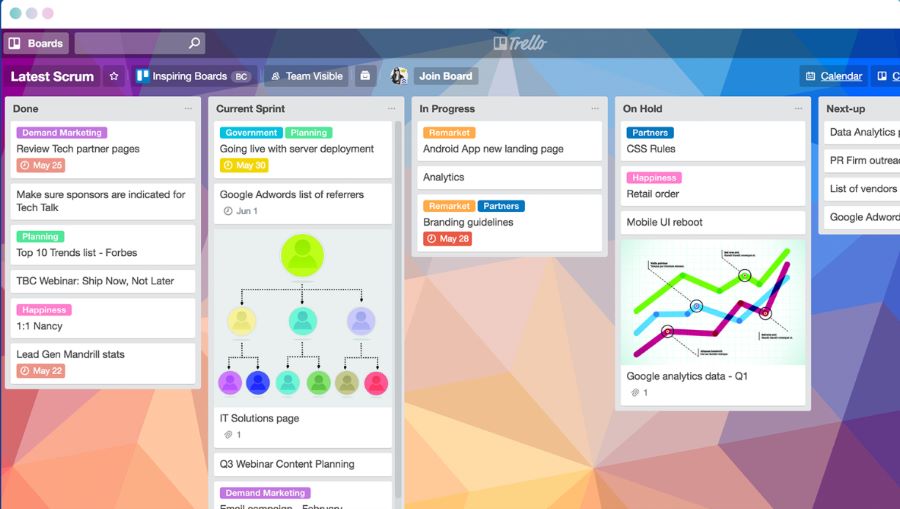 ---
7. Avoid Time-wasting Activities
So often, you hear stories about unhappy employees who sat in a long meeting for information that "could've been in an email." Since many salespeople work on production-based compensation, wasting their time is far more impactful than for someone entirely on a base salary. Identify when meetings are truly necessary and when you can deliver the main points through a memo or other channel.
Generally speaking, avoid calling for meetings unless the initiative requires a collaborative or creative effort. Furthermore, avoid sending reps to networking events that wouldn't benefit them or your business. For instance, your target market is strictly accountants, tax preparers, and auditors. In this situation, forcing one of your salespeople to attend an insurance agent's seminar event as sponsor reps would be a waste.
To plan how to use a sales rep's time, consult them on the best events to attend. They generally have a strong sense of which organizations and events produce the most leads and best customers since they are typically the ones going.
8. Trust Your Sales Teams
Because it's easy to determine whether a salesperson is performing well, there's no reason to micromanage them unless they show a history of lackluster effort. The constant need to check in shows you don't trust your team, which is a road toward a negative culture. Give reps the freedom to perform while being available for coaching or advice when requested.
Pro tip: Many CRMs let you track task completion and sales activity for individuals so you can monitor your team without bothering them. For example, Freshsales includes goal tracking within its forecasting tools. In addition to estimating total revenue over a month or quarter, users can break down projections by individual reps and see how close they are to hitting their goals.
9. Encourage Ongoing Education
Did you know that 47% of account executives have reported quitting a sales job because of poor training and onboarding experience? In addition, top sales performers are three times more likely to report a good training and onboarding experience than poor performers. These statistics confirm that the quality of a company's training is vital to the success and retention of sales reps.
New and experienced reps should constantly take new sales coaching and courses to enhance their sales skills. To develop a solid cultural foundation that promotes professional growth, your organization should encourage and sponsor these initiatives. Additionally, it's best to award reps after completing sales classes with recognition or material benefits.
Pro tip: Many CRM vendors like Pipedrive also double as education providers. Pipedrive Learn offers an array of modules, webinars, and video tutorials on sales and sales technology topics. Some even award certifications for course completion.
10. Ask Sales Reps for Feedback
Building the proper framework around a positive selling culture requires an evaluation of your current climate, habits, and attitude of members in your organization compared to what's missing. To do so, conduct one-on-one meetings or utilize survey tools to gauge your employees' feelings of whether they feel there is currently a positive sales environment.
Asking reps for feedback fosters a positive environment where they feel heard and that they are part of the efforts to improve the company culture. A negative selling culture can be a direct cause of stress and employee disengagement in your sales department. Learn how to mitigate this risk in our how-to guide for recognizing and managing sales burnout.
Pro tip: Tools like SurveyMonkey let sales leaders create questionnaires that can get anonymous responses for the best insights. If you are using Zoho CRM, you can use Zoho Survey for this purpose, as this tool is native to the CRM. Use the information gathered to take action and transition into a sales department everyone is happy to be a part of.
Bottom Line
Sales culture involves how a sales organization conducts itself, treats its employees, and manages expectations. A positive or negative culture directly impacts acquiring and retaining sales talent—thereby directly affecting organizational performance. Building the framework around a foundation requires a combination of offering incentives to encourage effort, providing the model to develop relationships and team cohesion, and promoting professional growth internally.