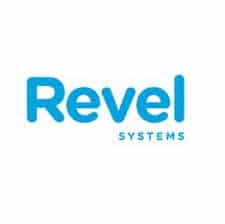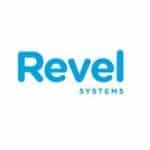 Revel Systems is the most robust iPad restaurant POS system. It is a cloud-based system that is backed by excellent local-networking to support offline functionality. This all-in-one software includes tools for employee management, scheduling, kitchen display systems (KDSes), self-service kiosks, and delivery management. Reporting and analytics are best in class, and third-party integrations expand the customizability of this massive system.
What We Recommend Revel Systems For
Revel Systems is a restaurant POS with massive functionality. This system has more bells and whistles than any other iPad POS in a single, customizable package. The incredible number of features makes Revel an obvious choice for full-service restaurants, especially those with several revenue centers, like catering, delivery, takeout, special events, and retail offerings.
In particular, we recommend Revel Systems for:
When Revel Systems Would Not Be a Good Fit
Revel needs regular administrative attention to get the highest performance. Restaurants with a big budget and a sturdy management team will get the most out of this system. Revel is probably more machine than small restaurants will use.
A different POS will better serve these restaurant types:
Single unit food trucks: Revel offers excellent support for multi-state truck groups, but if you are a single operator, look at our favorite food truck POS systems.
Small coffee shops and cafes: Coffee shops with tight margins and small check averages require a more cost-effective cafe POS.
Bakeries: There are many specialized POS options for bakeries of all types. Explore our favorite bakery POS to get an idea of what's available.
Still not seeing your best fit? See our full list of the Best POS for Small Businesses.
Revel Systems POS Overview
| Revel Systems Pros | Revel Systems Cons |
| --- | --- |
| Massive functionality | Requires a lot of administrative attention |
| Incredibly customizable system conforms to any combination of restaurant revenue streams | Expensive; Revel is one of the priciest cloud-based restaurant POS |
| Tons of peripherals: KDS, Self-service kiosks, digital menu boards | Steep learning curve for managers |
| Excellent delivery management features | Requires a three-year contract |
Revel Systems Pricing
Custom quoted: Revel sales representatives will customize a quote based on your needs
Starting price: $99 per terminal, per month
Best pricing: Requires signing up for Revel Payments and a three-year service contract.
In-person Installation: Revel customers near major metropolitan areas can get in-person installation support starting at $674
Revel is one of the most expensive cloud-based iPad POS systems available. Revel doesn't list a lot of pricing information publicly; instead, they rely heavily on custom-quotes built for your specific business. On the one hand, this process ensures that you don't pay for tools that you won't use. However, it makes it hard to know if you are getting the best deal. You can self- install the system by following Revel's excellent online tutorials or opt for in-person installation by a Revel certified technician. Fees for in-person installation start at $674.
Revel Systems also tends to require signing a three-year contract. So you should be sure that the system is precisely what your restaurant needs because you'll be locked in for three years once you sign the contract. Revel does not currently offer a free trial of their software, but you can contact Revel for a free demo of the system.
Revel Systems Payments
Built-in payment processor: Revel Advantage is the system's native payment processor.
Custom quote: Like competitors Toast and Upserve, Revel Advantage customizes your rate based on card mix and sales volume
Customer service: Available 24/7 from Revel's in-house support team
Multiple payments: Supports all card types and mobile wallets, NFC enabled and EMV-compliant
Like competitors Toast, Upserve, and Lightspeed, Revel Systems offers a built-in payment processor as part of the POS. Unlike those other systems, however, Revel integrates with a few other payment gateways (FreedomPay and Moneris). Revel's payment arm is called Revel Advantage. Transaction rates are custom-quoted and based on your card mix and business type. Revel Advantage customers benefit from the Revel support team to help troubleshoot any payment processing issues 24/7.
Since Revel has an open application programming interface (API), restaurants with enough resources may be able to build an integration with their preferred processor. Though, you typically get the best subscription rates with Revel Systems when you enroll in Revel Advantage along with the POS.
Revel Systems Hardware
iPad POS: Revel was the first iPad POS. The POS terminals operate exclusively on iPads, iPad Pro, and iPad mini tablets.
Variety of peripherals: Self-service kiosks, Menu display screens, and integrated caller ID tools are available.
Full-Featured KDS: Revel Systems has one of our favorite KDSes, especially for takeout and delivery.
Tools of all types: Bar code scanners, integrated scales, dual cash drawer tills, handheld card readers, support any kind of food and beverage business.
Revel is the first restaurant POS designed to operate exclusively on iPads. The POS terminals are still iOS-based, though the system now includes KDS screens, digital menu display boards, self-service kiosks, and handheld card readers. The system also relies on industry-standard cash drawers, bar code scanners, scales, receipt, and kitchen printers.
Revel sells all compatible hardware directly, but you may be able to use some pre-existing hardware (like Epson TM-88 printers) if you have them. You'll want to check with a Revel representative to ensure compatibility, though. Revel offers hardware leases and flexible payment plans via Apple Financial Services for qualifying customers.
Want to see it all? Check out Revel System's Hardware options.
Revel Systems POS Features
Check management: Easily transfer bar tabs to tables, tables to servers, or delivery tabs from order takers to drivers. Accept multiple payments on a single check, or split checks and individual items across separate checks.
Guest management: Reservation and waitlist functions keep customer information in your POS.
Menu management: Create custom menus for various dayparts to support in-house or online order operations.
Streamline your screen: full-service restaurants (FSR) can customize floor plans and menu screens. Quick Service Restaurants (QSRs) can add photos to POS buttons for quick order screens.
Digital ordering: Built-in online ordering tools have end-to-end delivery management, enabling you to organize an in-house driver team.
High functioning modifiers: Split-modifiers and combo building tools streamline operations for pizzerias, burger joints, and sandwich shops.
Inventory: Dynamic inventory is highly customizable with insightful solutions to ensure accurate physical counts.
Reporting and analytics: Most detailed, customizable reporting features of any cloud-based restaurant POS.
Revel Systems' restaurant POS has more available features than a single review can rightly express. You can customize every aspect of your staff and customer experience with tools for reservations, online ordering, driver dispatch, ingredient-level inventory, and customer rewards. The Revel POS acts as your employee time clock and employee scheduler.
Third-party integrations expand the functionality even further, with tools for SMS, accounting, and even more expansive customer loyalty. An open API allows you to build integrations where you need them.
Split modifiers and combo builders make custom pizzas and quick service orders a breeze. Inventory is incredibly robust, and you could fall down a rabbit hole customizing reports in Revel's Management Console. Any function that a restaurant could need, Revel can do. That massive functionality, however, can come with a steep learning curve. Large operations, high volume restaurants, and multi-location restaurants groups will see the most significant benefits from this system.
Revel Systems Inventory
Centralized: As orders are placed on-site or online, your central inventory is updated, so you always know what you have on hand.
Inventory by revenue center: You tag ingredients by revenue center to track costs between in-house service, to-go, catering, or delivery orders directly.
Blind count: Block the expected quantity from the physical work sheet to ensure your team counts carefully and accurately.
Stocktake streamlines counts: Revel's counting module, Stocktake, allows you to customize your physical count process.
Low stock alerts: When supplies are low, your Revel POS will send an email alert.
Revel's Inventory tracks your restaurant supplies to the ingredient level. You can bulk import ingredient and recipe information from Excel and CSV files. Centralized inventory updates as orders come in, and you can customize how you treat comps and void (either waste product or return to your inventory). Purchase orders (POs) are created in the Inventory module and sent directly to your vendors. POs are then approved, received, and stocked in your virtual inventory. Accounting integrations can then process your vendor payments.
Revel recently added a physical count module that it calls Stocktake. This dynamic counting system categorizes your inventory into specific sections (like bar and kitchen). Assign employees who can access the individual lists for counting, then either allow your counting employees to see what the expected count should be, or you block the expected number. You can require that items are scanned with a bar code scanner to be counted. These measures are beneficial if your restaurant struggles with shrinkage issues.
Revel Systems Guest Management
Built-in loyalty: Prompt customer opt-in at the POS, via email, or SMS text messages.
Customizable rewards: Choose which customer behaviors earn rewards; points can be awarded for each visit, dollar spent, or purchasing specific items.
Reservations: Built-in reservations system enables phone, in person, or online reservation booking.
Waitlist management: Maintain occupancy and fill open tables efficiently by tracking waiting guests on a central list.
Marketing campaigns: Use stored customer emails to inform guests about promotions and specials.
Tailor your discounts: Want to offer a discount to teachers or doctors who work in a nearby hospital? Customer groups allow you to identify them quickly.
Unlike competitor Upserve—which auto-generates customer profiles from credit cards—you must add customers manually in Revel. You can do this in the management console or via bulk import. Once you add a customer, you can attach contact information, loyalty number, special notes, and add house accounts. You can also discount rules to specific customer groups like veterans or restaurant industry workers, and add them to a customer profile to ensure you never miss a VIP.
Revel's customer relationship management (CRM) has a multitude of features. My only small quibble is that I wish the CRM were more elegant and automated. It would be great if Revel took the next step and generated customer profiles automatically from payment information. It would also be wonderful if the system used customer information—like a phone number or credit card number—to track loyalty points, rather than generating a whole new account number.
Revel Systems Staff Management
Scheduling: Build schedules in the management console and email them to relevant employees.
Permissions: Create employee roles and customize permission levels to ensure your team can access the tools they need to do their jobs.
Training: Training mode lets your team dig into Revel's functions without affecting your day's sales and performance data.
Tip pool management: Options for tracking tips by sales or total tips. Distribute tips by role or by hours worked. Decide if staff declare all tips, only cash tips, or don't declare in the POS at all.
Productivity tracking: In addition to front of house server sales reports, the Revel KDS tracks kitchen ticket times to illustrate your kitchen line's productivity.
The Shift Schedules tab in the managers' console allows you to create, update, and email schedules to your team. The schedule builder tracks the wage costs as you schedule, so you always know if your plans align with your labor budget. You can hard-schedule breaks to ensure compliance with local break laws. Unlike competitor Toast, Revel's staff management tools do not alert you to violations of local labor laws like California's break laws or New York City's Spread of Hours Law, however.
Like Upserve and Toast, Revel Systems allows you to log tip pools in the POS. With Revel, you can collect tips based on total tips or a percentage of sales. Distribute tips evenly by hours worked or by employee role. Revel's built-in Training Mode lets you or your staff ring in checks without affecting your day's sales, reports, or inventory. If you use the Revel KDS screen, you can also track kitchen ticket times and back of house productivity by station.
Workforce management in the Revel system is full-featured, but, just as with the CRM tools, it would be nice if it was more automated. Considering the system's cost, I'd like to see workforce features that are as robust as their competitor Toast, which supports full digital employee onboarding.
Revel Systems Digital Ordering and Delivery
Custom website: Online ordering site is branded with your restaurant logo, and optimized for mobile.
Real-time menu: Updates with your inventory, so you never sell items you don't have.
Driver management: Assign orders to specific drivers, find efficient routes, track your deliveries in real time.
Third-party integrations: Hail third-party delivery drivers on demand when you need them.
Keep the kitchen in the loop: Online orders syncs with your KDS and printers so your kitchen sees orders as they arrive.
Revel's online ordering and delivery management tools require additional monthly fees on top of the baseline Revel POS system. You'll need to contact a Revel sales representative for a full quote. The cost will probably be well worth it; Revel offers the most comprehensive delivery features of any iPad POS. Whether you want to manage a roster of in-house drivers, rely on third-party delivery drivers, or use a combination, Revel has the tools you need.
Once enrolled in online ordering, Revel will post your online menu to a custom URL that is tied to your management console. You can create a custom online menu of dishes that travel well, add modifiers, and set custom hours for online orders. You can display menu items only when they're available or spotlight new dishes for holidays or special events. Optional Facebook login for your customers streamlines the customer experience.
You can accept online orders for pick up only or add delivery management. If you are experiencing a high volume of delivery orders, an integration with third-party delivery platforms allows you to route deliveries to third party drivers on-demand (and pass the fees onto customers).
Restaurants that manage in-house drivers will love Revel's driver management features. You can assign tills to drivers so that they can accept cash payments at delivery. Delivery Management selects the most efficient routes for your drivers, allows you to email turn by turn directions to your drivers' smartphones, and validates delivery addresses, so you avoid downtime. The Delivery Management console estimates prep and delivery times and logs driver delivery histories, so you have a slew of accurate reports to assess delivery costs and profit margins.
In addition to the POS ordering and delivery options, Revel Systems has designed a free-standing online ordering solution. Revel Go™ works independent from the Revel POS, so even non-Revel users can access some of Revel's insightful online ordering and delivery solutions.
Looking for Revel's standalone online ordering tool? Check out Revel Go™.
Revel Systems Reporting
Strong foundation: All the standard reports are available—COGS, labor, inventory, product mix, sales by hour, day part, and day.
Real-time analytics: Real-time reports allow you to analyze your labor costs versus sales and make in-the-moment decisions.
Mobile app: Insight by Revel is a smartphone app that acts as a mobile manager console.
Built for forecasting: Analyze your actual sales and cost data for emerging patterns to forecast future sales and costs.
Revel Systems supports incredibly robust reporting features. This POS tracks everything from your incoming inventory to employee hours and sales. This allows you to see your costs and revenue in real time and make adjustments that can genuinely impact your bottom line. Details COGS and labor reports help you keep your costs in line and prepare more accurate sales forecasts. Product Mix Reports and Hourly Sales Reports show your bestselling products.
KDS users can also track the prep time of each order by prep station to identify the source of long ticket times. Real-time inventory reports constantly update with actual ingredient cost, so you always know your food cost reports are up-to-the-minute accurate.
Beyond the management console, Revel offers a mobile reporting app that it calls Insights by Revel. This smartphone app acts as a mini-manager console, allowing you to access labor and sales reports in real time and even update your staff schedule directly from the app. Multi-location restaurant owners can manage all their locations from Insights, as well.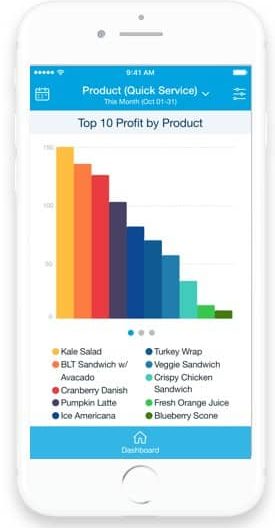 The reports in the Insights app are much more visually oriented than the back office console. Data is presented in vividly colored charts and graphs so you can understand the data at a glance. I vastly prefer the Insights reports to Revel's standard back-office interface; Insights is much easier to navigate.
Revel Systems Ease of Use
Images make it easy: Add photos of menu items to help your staff and customers navigate order screens.
Training resources: Video tutorials and live video chats are available. You can opt for in-person training for a fee.
Customer service: Personal support is available 24/7 via phone or webchat.
Digital resources: Revel Support and Revel University websites contain a wealth of information you can access anytime.
Bulk import data: Large menus, vendor invoices, and even staff schedules can be bulk imported into Revel from Excel or .csv files.
Revel's user interface is designed in calming blues and greys. Visually, the ordering and reporting screens are minimal and streamlined. Many Revel users like this crisp look. On the front of house side, Revel is pretty intuitive. The management console is trickier. More varied color or font cues would make the back office and reports more comfortable to navigate. If you have experience tinkering with back-office settings in older legacy systems like Micros or PosiTouch, you won't have any trouble learning Revel.
On the other hand, if you are new to restaurant management, you will probably rely heavily on Revel's online training resources and 24/7 customer support for guidance. Once you are fluent in all of Revel's functions, though, you'll love the ability to customize virtually every aspect of your POS. But getting the most out of this system requires some administrative training time.
Revel's most remarkable feature is its customization. To get the most out of the system, you must take the time to actively customize it. Employees must be manually put into the system and their schedules. Before you can enjoy the full inventory features, you must manually input vendors, master recipes, individual recipes, and inventory groups. To use the excellent CRM tools, you must first manually input your customer information. If you don't have the time to input and review all this information, you won't get the most use of Revel.
Revel Systems Restaurant Software Alternatives
Revel Systems restaurant POS is an excellent cloud-based solution for high-volume restaurants, especially those that handle a lot of food modifications. The massive functionality and customization, though, may overwhelm small restaurants. Simple operations like cafes and food trucks can get better value for their money with simpler POS systems.
| If you want: | Try: |
| --- | --- |
| A simple food truck POS | |
| A coffee shop POS | |
| An intuitive, easy to learn, all-in-one POS | |
Still not finding the right fit?
Check out our full list of the
Best Restaurant POS systems
.
What Users Think of Revel Systems POS
Revel users and industry experts give this POS high marks for flexibility and high-volume functionality. The robust POS comes with 24/7 customer support to help users learn the system's many functions.
When reading through user reviews, you'll see some common themes:

| Users Like: | Users Don't Like: |
| --- | --- |
| Highly customizable software and hardware configurations | Requires managerial attention to keep reporting and inventory accurate. |
| 24/7 customer support | Can get extremely pricey |
| Dynamic reporting and analytics | Design is not a top priority; so some modules have a steep learning curve |
| Excellent high-volume functions | Angles of some terminals and displays are awkward |
Bottom Line
If you want a cloud-based restaurant POS that functions like a locally installed POS, Revel is the system for you. Split modifier functions and built-in digital ordering and delivery modules make Revel an especially good fit for pizzerias and other high-volume takeout restaurants. Revel is also an excellent foundation for multi-location restaurants or those planning to expand. To get a full look at all this system's features, contact Revel Systems for a demo.