6 Best Free Appointment Scheduling Software for 2023
Appointment scheduling software allows clients to view a calendar of your business's available meeting times and self-book an appointment. It also lets business owners manage appointments, send automatic reminders, and accept deposits online.
Free appointment scheduling software can be hard to find, as many programs are simply limited versions of larger, paid services. However, we identified six programs that provide comprehensive features at no cost. The best free appointment scheduling software are:
Free Appointment Scheduling Software Compared
Class/Group Bookings

Notification Types

Booking Page Website Integrations

Appointment Limits

Number of Free Users

 

Picktime

Yes

Email (SMS with paid option)

Yes

Unlimited appointments; 2 classes per month

3 users

 

10to8

Yes

SMS and email

Yes

10 per month

2 users

 

Fresha

No

Email, SMS, and app notification (100 free SMS per month)

No (with paid plan only)

Unlimited

Unlimited

 

Square Appointments

✓

SMS and email

✓

Unlimited

1 user

 

Setmore

Yes

Email (SMS with paid plan)

Yes

Unlimited

4 users

 

Calendly

No (only with paid plan)

App notifications (email and SMS with paid plans)

✓

Unlimited (only one event-type)

1 user
Best Free Appointment Scheduling Software Quiz
Take this short quiz and get matched with the best free appointment scheduling software for your unique business.
Picktime: Best Overall Free Appointment Software

Pros
Automatic email reminder notifications
Class/group booking options
Intake forms and questionnaires included
Cons
SMS reminders only with paid plans
Limited class bookings with free plan
Cannot take attendance with free plan
What we like:
Picktime is our top pick for appointment scheduling software. It is also receiving rave reviews from its adopters. The software offers a robust bank of free features, allowing you to add booking forms, take deposits, generate invoices or accept payments online, and send automated email reminders.
Overall, Picktime earned a 4.46 out of 5 because of its free feature offerings and ability to support multiple staff members, classes, and calendar syncs. The app mainly lost points because of key features locked behind paid plans, including SMS notifications and unlimited class bookings.
When it was introduced in 2017, Picktime was entirely free. That is no longer the case, and the software has since added several paid plans, although it still offers a robust free option that works for most small businesses. Its other two plans, Starter and Pro, include more features, allow more users, and offer more class bookings.
Starter: $9.99 per month
Pro: $19.99 per month
Overall, the free plan is a great place to start, and with Picktime's paid options, there are opportunities for the software to grow with your business.
---
Supports two locations
Unlimited appointments
Email notifications
Online booking page
Payment processing
Website booking widget
Booking forms
Team schedule management (three people)
Invoicing
Reports and analytics
Multilocation access: Picktime supports multiple locations, with the free plan allowing you to manage appointments for two branches from the same dashboard. It can also detect your client's location to find the nearest branch.
Three free users: Unlike a few other software on this list, Picktime's free plan is not limited to one or two users. Only Setmore and Fresha allow more free users.
Customer management: Quickly access your customer data for marketing promotions and discounts, leave customer notes for your staff, and import/export customer data from anywhere. Additionally, your customers can keep track of their upcoming appointments by creating their own Picktime account.
Video, calendar, and payment processing integrations: Picktime has tons of integrations—some free and some only in a paid plan. Its free integrations include PayPal, Jitst, Google Calendar, Outlook Calendar, iCloud Calendar, and Exchange. If you are a paid subscriber, however, you can also integrate with Google Meet, Microsoft Teams, Skype, Zoom, and GoToMeeting.
---
10to8: Best for Robust Features & Integration Options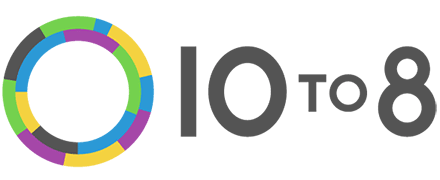 Pros
Syncs with all major calendars (Google, Outlook, iCal, Office 365, and Exchange)
Two-way chat feature
SMS and email reminders in free plan
Cons
Customization of booking page only with paid plan; free plan comes with 10to8 branding
Limited to 10 appointments and one seat per month on free plan
Only supports one location
What we like:
10to8 is another great pick for free appointment scheduling apps. It includes features for booking individuals or classes, taking attendance, distributing HIPAA forms, and calendar sync with multiple calendars. 10to8 also offers over 1,500 integrations, including video chat integration for virtual appointments, making for a seamless adoption for most retailers. The software is also easy to upgrade with third-party apps and tools.
With 4.25 out of 5 stars, 10to8 is excellent software for just about any small business due to its extensive free features and integrations. It lost points mainly because of its customization limitations, lack of non-HIPAA intake forms without a third-party app, and the limited monthly appointment and seat allotments in its plan tiers.
Since our last update: 10to8 has changed its plan structure to offer only three plan options (they are also less expensive than previously).
10to8 offers a free plan and three additional affordable plans to support you as you grow. While the free plan includes all you need to book and manage appointments for a single location, the Pro and Premium plans can support additional locations and offer more customization options as you grow.
The monthly pricing for 10to8's plans is:
Free (Starter): $0/month
Pro: $7.20/month
Premium: $19/month
Bespoke: Custom pricing
---
SMS, email, and/or voice reminders
Booking website (free with 10to8 branding, paid custom page)
Integrates with Facebook
Online payment processing
Customizable questionnaires
Receive calendar update notifications via SMS
Manage appointments and availability from your 10to8 app
CRM and sales reporting
Calendar sync: 10to8, along with Calendly, is one of the best options for calendar syncing. Unlike our other options, 10to8 syncs with all major calendars, including iCal, Outlook, Office 365, and Google.
SMS notifications: 10to8 offers SMS reminders. On this list, only 10to8 and Square provide this service.
Video, calendar, and payment processing integrations: The software also has over 1,500 integrations, making it easy to add 10to8 to your existing systems and website. Among its video, calendar, and payment processing integrations are Zoom, Microsoft Teams, Google, iCal, Exchange, Office 365, Outlook, PayPal, and Stripe.
---
Fresha: Best for Beauty & Wellness Businesses

Pros
Unlimited staff members and appointments
Rated 4.9 out of 5 stars by over 1,300 users
Includes POS system with inventory tracking
Cons
No video appointment integrations
Online booking and payment processing only with paid plan
You can only list your business on the Fresha app with a paid plan
What we like:
Fresha is a very popular and highly reviewed app in the beauty and wellness industries. The software has specific programs for salons, gyms, personal training, and more. It allows you to book unlimited appointments for as many staff members as you wish in as many locations as you need. Fresha also has unlimited email notifications and a coinciding dashboard where you can view and manage your appointments.
Overall, Fresha earned a 4.13 out of 5 in our scoring. It stands out from most of the competition in that, like Square, it includes a point-of-sale (POS) and inventory system in its free program. It loses points, however, because some of the features offered by other free software, such as SMS reminders, class/group bookings, and online booking, are only accessible with its unique paid plan.
Fresha's pricing structure differs slightly from the rest. Unlike our other options that charge a flat monthly rate, Fresha charges you for transactions plus a 20% commission fee for each new client you acquire through the Fresha marketplace. The catch? You can only list on the marketplace and process payments when you sign up for the paid plan.
Free: Unlimited number of employees, POS, inventory
Fresha Plus (2.19% plus 20 cents per transaction + 20% new client fee): Everything in the free plan plus online booking, payment processing, no-show protection, marketing tools, and SMS text reminders
---
POS and inventory tracking
Email notifications
Top-reviewed user interface
Manage schedule and appointments via Fresha dashboard
Sales reporting and CRM
Employee schedule management
Reporting capabilities: Fresha makes it easy to manage your salon or other beauty and wellness business with unlimited free reporting.
Unlimited locations and users: Use one account to manage multiple locations. Additionally, Fresha supports your entire team with unlimited users and in-person appointment bookings.
POS: Fresha allows you to set up payment types during checkout. The platform can add tips on checkout and set payment and discount types, staff commission rates, and voucher duration.
---
Square Appointments: Best for Solo Providers Needing Unlimited Appointments

Pros
Included POS system
No-show protection and automated SMS and email reminders
Booking page integrations on website, Google, Facebook, and Instagram
Cons
Free for only one user/location
No video appointment integration
Only syncs with Google calendars; sync is only offered in paid plans
What we like:
Square Appointments is ideal for a single-person business because it offers any single user a free account with all the tools you need to take and manage appointments. You can set up a webpage where clients can view your open time slots, book an appointment, and pay for their service. This webpage can even be linked to your social media accounts and integrated into your website. Every Square account also has a Square POS account and a website builder.
In our scoring, Square Appointments earned a 4.04 out of 5 due to its rich features and easy booking capability. The program mainly lost points for its lack of video integrations and limited calendar syncing options.
Square Appointments scales its pricing based on the number of users and features. For its free plan, you will get a single location and all the basic features, including an online booking page and payment processing, for one user.
With Square's paid plans, you pay a monthly fee per location and get access to more advanced features. With the Plus plan, you can make multiple employee accounts, get access to no-show protection features, and sync your calendar with Google. With the Premium plan, you get all that plus advanced staff management tools and resource-appointment management.
Pricing for each plan is:
Free: $0
Plus: $29/location
Premium: $69/location
---
Free for a single user
Online booking page
Customer relationship management (CRM) tools
Payment processing, instant transfers, and invoicing
POS system (contactless payments and bookings)
SMS appointment notifications: While every one of our providers offers some kind of appointment notifications, Square includes SMS in its free plan. 10to8 is the only other plan that offers text notifications as part of its free plan (Fresha offers a limited number each month).
Square Assistant: Square Appointments' text services also utilize Square Assistant, an automated messaging tool enabling 24/7 replies concerning appointment confirmations, cancellations, or rescheduling.
Booking page customization: Additionally, Square has great customization options for your online booking page and allows you to design a page without any Square branding. You can customize the description, duration, and pricing of your list of services and choose how they will display (as a menu or calendar, for example) on your booking site.
POS: Signing up for Square Appointments also gives you access to Square POS, which includes tools for payment processing, customer management, and inventory tracking.
Video, calendar, and payment processing integrations: Square Appointments' key integrations include Google, PayPal, and Stripe.
If you want to learn more about how you get your Square Appointments account up and running so that you can start taking clients, check out our guide to setting up Square Appointments.
---
Setmore: Best for Managing Staff Members & Hosting Classes

Pros
Unlimited class bookings
Team calendar management and syncing
Facebook and Instagram booking page integration
Cons
SMS notifications only with paid plan
No intake form capabilities
Only 100 reminders per month in free plan
What we like:
Setmore supports up to four free users and is loaded with features that make it great for managing teams. Clients can book online and see which employees are available at a particular time. Or, you can add appointments manually from the dashboard and reschedule or reassign appointments with just a few clicks. It also lets you accept payments and maintain a customer database. Additionally, Setmore integrates with mailing, sales, and CRM programs, plus a multitude of business apps.
Its rich management features and user-friendly interface earned it a 3.47 out of 5. But, it lost points as a free plan because it charges for many of the features that other scheduling software on our list offer free. (Paid features include SMS reminders, customization, and video integration.) However, its paid plans are reasonably priced, especially if you have three or more employees.
Since our last update: Setmore has renamed its subscription plans and lowered its prices for its Team plan.
Setmore has three plans to choose from based on available features, customization options, and the number of users you need to support. The two paid plans, however, have the same offerings, with the Pro plan supporting 1-2 people and the team plan supporting 3+ people.
Free: Most features for up to four employees, payment with Square only
Pro ($5/user/month) 1–2 users, includes all free features, plus SMS reminders, custom notifications, recurring appointments, Zoom, calendar sync, payment with Square or Stripe
Team ($5/user/month): 3+ users, includes all free and premium features
---
Class bookings
Facebook and Instagram integration
Email reminders
CRM integrations
No-show deposit protection
Four free users: Other than Fresha's unlimited user plan, Setmore's free plan allows for more users than any of the other providers on our list.
Social media integration: You can add your Fresha booking page directly to both your Instagram and Facebook pages so customers can book directly from wherever they find you.
Video meetings: Offer one-on-one virtual appointments or small group sessions via Teleport video calls.
Video, calendar, and payment processing integrations: Setmore also has a slew of integrations for your business, including Zoom (paid), Teleport, Google (paid), Office 365 (paid), Square, Stripe (paid), and PayPal (paid).
---
Calendly: Best for Scheduling Meetings & Appointments

Pros
Video integrations
Syncs with multiple calendar programs
Easy-to-use appointment management app
Cons
Free plan limited to one user
No appointment notifications in free plan
Lacks tools for managing service-based businesses
What we like:
Calendly offers a strong and user-friendly free scheduling software that works well for both managing in-office meetings and scheduling client appointments. With Calendly, you can send emails with your Calendly booking link or embed to let recipients see your availability, making it easier to schedule group meetings. It can also send notifications via the Calendly app and has integrations with video conferencing software.
Calendly got high marks from user reviewers, but our expert review gave it an overall 3.13 out of 5 stars because so many features require a paid plan. However, should you be looking for a free program that can scale, Calendly may be a good bet.
Calendly's pricing increases along with the number of supported users and the features and capabilities.
Free: Calendly provides a basic version free for one user. You can only book one event type, which means you can only set up a single meeting duration, name, location, and description.
Premium ($10 per person monthly): Two calendars per user, unlimited event types. Pooled availability, group bookings, customize notifications, 700+ integrations
Pro ($15 per person monthly): Six calendars per user, adds online payments and SMS notifications
Teams ($20 per person monthly): Everything in Pro, create round robin events, set admin permissions, integrate with Salesforce
---
Unlimited meetings and appointments (single event type)
Automated event notifications via Calendly app
Add Calendly widget to your website
Personalized booking link
Calendar sync: One of our top options for calendar syncing (10to8 is another), Calendly syncs with Google, Office 365, Outlook, and iCloud calendars.
Website integration: Embed Calendly in your website or add it via pop-up or widget so visitors can book with you without leaving the site.
Meeting booking and management: Calendly allows you to customize your booking link for easier sharing, create meeting polls where employees can vote on different meeting time options based on their preferences, and set up automated event notifications.
Video, calendar, and payment processing integrations: In addition to Slack and Google Meet, Calendly has a host of other integrations, including Zoom, WebEx, Google, Office 365, iCloud, Outlook, PayPal, and Stripe.
---
How We Evaluated Free Appointment Scheduling Software
For free appointment scheduling software to work for your business, it needs to account for all the nuances that go into booking an appointment. For example, some businesses charge clients during the booking process or need clients to fill out a questionnaire before confirming their appointment. Others need support for multiple employees or may want video integration that automatically adds meeting links to the confirmation email.
To evaluate free appointment scheduling software, we looked carefully at all of these features. Noting which are available for free versus which require a premium upgrade. The last thing you want is to get all set up and then find out you need to pay a monthly fee to access one essential feature. We also evaluated each software's quality, ease of use, and customer support.
Picktime was our top scorer with a 4.46 out of 5 as its final score. It offers nearly every feature we looked for and works for two users—all for free.
Click through the tabs below for our detailed evaluation criteria.
30%
Free Plan Limitations
30%
Appointment Booking Tools
30% of Overall Score
A free plan means nothing if you can't use it. We favored plans that don't make you pay for their most useful features. We also considered whether they limited the number of users or appointments you can book.
30% of Overall Score
Tools evaluated include a page where customers could make their own appointments and fill out intake forms or questionnaires, options for classes, selecting specific groups of employees, and syncing with calendars. We also considered video chat integration for virtual meetings.
20% of Overall Score
Can you take payments through the software itself? Does it integrate with other software? Are there appointment reminders or a customer database for marketing? We considered all of these capabilities.
20% of Overall Score
In addition to our own evaluation of the features and value, we looked at reviews from actual users posted on trusted review sites for software. Every calendar software we considered had excellent reviews—4 out of 5 stars and higher—on Capterra and/or G2.
*Percentages of overall score
Free Appointment Scheduling Software Frequently Asked Questions (FAQs)
Click through the questions below to get answers to some of your most frequently asked appointment scheduling software questions.
Appointment scheduling software provides a platform where businesses can manage their appointments and clients to make new appointments. Many appointment scheduling software will also process payments so that customers can pay when they book.
---
Appointment scheduling software work by providing an online booking page where customers can view your business's schedule and book appointments based on your availability. Then, your schedule updates as new appointments are made and customers receive notifications to remind them of their appointments as the time approaches. Good appointment scheduling software will also include payment processing so that you can collect payments.
---
Appointment scheduling software allow you to stay on top of your schedule, give customers an easy way to make appointments, streamline your operations, and automate your appointment notifications.
---
Appointment scheduling software is used by all types of businesses that rely on appointments. That means anything from a salon, to a therapist, to a gym, to a spa. There are countless applications.
---
Bottom Line
Appointment scheduling programs make it easy for you and your clients or co-workers to manage your schedules and book appointments and meetings without the hassle of the back and forth. There are a ton of great free options available for appointment scheduling apps, and each has its own advantages and disadvantages.
Our top pick for free appointment scheduling apps is Picktime for its range of features, ease of use, and free offerings.