Square POS Review: Is It Right for Your Business?
This article is part of a larger series on POS Systems.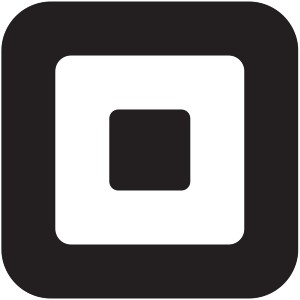 What We Recommend Square POS For
I've used Square POS to process sales and manage inventory for a small business. In addition to free POS software, Square has a free online store and web building tool, team management features, and social media management tools. Paid add-ons include payroll and benefits processing, marketing, and customer loyalty. Few other systems offer such an inclusive feature set or so many products for free.
In particular, Square POS is best for:
Square POS is also a top choice for individuals and small businesses wanting a simple payment processor. It comes with a built-in payment solution, which we recommend as the best overall merchant service for small businesses.
As Fit Small Business' retail writer, I have also set up several Square accounts and tested the Square POS app and Dashboard many times. Based on experience, I can say Square offers one of the most intuitive systems. You can get started in minutes and easily navigate the software with no training. It is undoubtedly one of the best POS systems for small businesses.
When Square POS Would Not Be a Good Fit
Those managing complex inventories: Though Square can handle thousands of SKUs, it's not robust enough to handle complex needs like kitting, bundling, assembly, parts, custom orders, or work orders. And, its reporting and reordering features are limited, which can be problematic for businesses managing large inventories. Those needing these features would be better suited with Lightspeed, our top-rated POS for inventory management.
Businesses wanting a highly customizable POS interface: If you want to build a custom solution but still need a free POS, you might be better suited with an open-source POS system.
Food and beverage retailers: Convenience stores, grocery stores, markets, and liquor stores would be better served with an industry-specific system that can handle more complex inventories.
Square POS Overview
PROS

CONS

Free software and online store
Limited support hours
Easy to use, intuitive system
Account stability issues
Accept payments anywhere
Does not process age-restricted products online
Affordable, industry-leading hardware
No purchase and vendor management tools in free plan
Square POS Pricing
Square POS is completely free to use. The only fees are for processing card payments or adding extra features. Every new Square account also comes with a free magstripe card reader that connects to iOS or Android smartphones and tablets to accept credit card payments. In my experience, the free reader arrives fairly quickly in the mail.
However, I recommend purchasing a card reader with an EMV/chip reader as that is a more secure transaction. These readers start at $49, though there are interest-free payment plans available for qualifying purchases. See more information about Square's hardware options below.
Overall, Square's pricing is extremely transparent and predictable. It has flat-rate, pay-as-you-go transaction fees and month-to-month billing for software products. There are no contracts or long-term agreements, and users can add or change any add-on subscriptions at any time.
Square POS Monthly Software Fees
Point-of-sale app: Free – Pro POS plans available for $60 per month, per location
Online ordering and ecommerce: Free – upgrades available from $12–$72 per month
Payroll: $35 per month plus $5 per employee
Team management: Free – upgrade to Team Plus at $35 per month, per location
Marketing: Starts at $15 per month for up to 500 customer contacts
Loyalty program: Starts at $45 per month, per location, for up to 500 loyal visits
Square POS Payment Processing Fees
Flat-rate transaction fee: 2.6% + 10 cents per transaction
Invoices: 2.9% + 30 cents per transaction
Ecommerce sales: 2.9% + 30 cents per transaction
Recurring billing and card-on-file transactions: 3.5% + 15 cents per transaction
Keyed-in payments: 3.5% + 15 cents per transaction
Volume discounts: Square will create custom pricing packages for any business processing over $250,000 in credit card sales.
Enter your current in-store and/or online sales volumes and average order values for an estimate on the monthly fees you would pay using Square.
If you're ready to start using Square, check out our step-by-step guide on how to use Square to process credit cards, or learn more about Square's merchant services features from our Square Payments review.
Square POS Hardware
The Square POS app can be downloaded and used on any iOS or Android device, and the browser-based Square Dashboard can be accessed from any computer. To use Square, you just need to connect a card reader to your smartphone or tablet
However, Square also has several full POS hardware setups available that you can use with, or instead of, a smartphone or tablet.
| Square Reader for Magstripe | Square Reader for Contactless and Chip |
| --- | --- |
| | |
| First free, additional $10 | $49 |
| Accepts payments via magstripe (swiped); available in jack or lightning connector | Bluetooth reader that accepts EMV (chip) and NFC (Apple Pay, Google Pay) payments |
| | |
| Square Stand for Contactless and Chip | Square Terminal | Square Register |
| --- | --- | --- |
| | | |
| $169 or $16 per month for 12 months | $299 or $27 per month for 12 months | $799 or $39 per month for 24 months |
| All-in-one credit card machine with POS, card reader, and receipt printer | Stand-alone mobile POS that can take orders, accept card payments and issue receipts | Full POS with touch-screen monitor, detachable customer-facing display, and credit card machine |
| | | |
Square Stand Kit

Includes:

Square Stand for iPad Printer-Driven Cash Drawer
Receipt Printer Paper (25 Rolls)
USB Receipt Printer

$639

Square Register Kit

Includes:

Square Register
Printer-Driven Cash Drawer
Receipt Printer Paper (25 Rolls)
USB Receipt Printer

$1,269

Square Stand Restaurant Station

Includes:

Square Stand for iPad
Printer-Driven Cash Drawer
Ethernet Kitchen Printer
Kitchen Printer Paper (25 rolls)
Receipt Printer Paper (25 Rolls)
USB Receipt Printer

$1,039

Square Stand Restaurant Station with Square Terminal

Includes:

Square Terminal
Square Stand for iPad
Printer-Driven Cash Drawer
Ethernet Kitchen Printer
Kitchen Printer Paper (25 rolls)
Receipt Printer Paper (25 Rolls)
USB Receipt Printer

$1,339
Square POS Features
The first step in using Square to manage your business is creating a free account on Square's website. You can configure business settings like products, taxes, team members, payment processing, and more under the Square Dashboard. Square has a Setup Guide that will walk you through all of the major steps. I found this process to be extremely easy and intuitive. The whole process takes about 10 minutes.
Then, download the free Square POS app to start selling. Any products or settings you created in your Square Dashboard will automatically sync to your POS app. You can also adjust the settings in the app, which will sync back to your Square account. I recommend uploading inventory in bulk through Square Dashboard to save time instead of adding products individually through the app.
When you're ready to make a sale, you can connect your free magstripe reader, purchase another kind of reader, or process the payment through an invoice or by typing in the card information. Square also has gift card features and can record cash payments. I've found that very little training is necessary to start selling products or accepting payments through Square POS.
If you're ready to start using Square, create a free Square account and follow our step-by-step guide to setting up Square POS.
Offline payment processing
Use on any iOS or Android device
Add and sync unlimited mobile registers
Unlimited logins
Send email and text receipts
Multiple payment options, including contactless, invoice, and virtual terminal
Square Terminal all-in-one mobile POS
View sales reports from any device
Square is particularly useful for processing sales on the go. It has an offline mode, meaning you can still accept payments even without an internet connection. Square also has an automated customer directory that tracks customers by their payment method to send digital receipts and provide businesses with detailed reporting. I found this feature to be particularly useful when needing to search through past transactions to process returns or refunds.
Because a Square account comes with unlimited registers and users, you can download the Square app and use the POS from any mobile device, which can sync back to your Square account. So, if you have a brick-and-mortar store with a central terminal, you can still process sales on the go at events or throughout your sales floor and have them all sync.
Square Terminal Mobile Features
If you don't want to use your smartphone as your mobile POS, Square Terminal is an all-in-one POS and payment mobile device that also comes with a built-in receipt printer. This device offers more flexibility than the iOS or Android app because you can customize your checkout screens and workflows. It also comes with a built-in library of articles and video tutorials and 24/7 phone support (for some users).
Free online store or website
Online checkout page/payment link
POS and online store sync automatically
Buy online, pickup in-store (BOPIS) features
Offer curbside pickup
Local delivery (in-house and on-demand options)
Instagram, Facebook, and Pinterest integrations
Online appointment booking
Recurring billing for subscriptions and memberships
Square Online
Every free Square account also comes with a free Square Online account. Square Online can be used to create an online store or checkout page, and it automatically syncs with Square POS so that you never oversell items. Retail stores can expand beyond their local customer base by shipping out orders, and busy cafes can offer customers the option to order ahead. However, for ecommerce-native businesses, Shopify might be the better option.
A number of shipping, delivery, or curbside and in-store pickup options are available through Square Online. All orders come through on Square POS, so employees never miss an order. Though Square Online is free, you can upgrade to a paid plan for a custom domain, discounted shipping labels, and abandoned cart emails.
I tested building an ecommerce website with Square Online. The whole process takes just a few minutes. The templates are quick to set up, and it's easy to list and delist products depending on availability.
To learn more, read our guide on how to set up a free Square Online store.
Square Social Selling
With Square POS and your free Square Online account, you can seamlessly sell on social media by:
Pasting payment links: Add Square Checkout shoppable links to any Twitter or Facebook post or through Instagram. Square Checkout links go to a simple, one-page checkout that highlights a specific product or offer.
Building shoppable Instagram posts: Use your Instagram account to create an ecommerce site with Square. Tag products in your posts, and your followers can purchase them without leaving Instagram. Offer shipping, pickup, or local delivery.
Creating Facebook campaigns: Create offers and promotions from your Square Dashboard. In addition to sending email campaigns, you can share these offers through Facebook.
Becoming a verified Pinterest seller: Integrate your Square Online store with Pinterest similar to how the Instagram integration works. You'll need to create a Pinterest account, and you'll need a custom domain for your Square Online store.
Automated customer directory
Recognize shoppers by payment method
Collect customer emails at checkout
Gather and review feedback through digital receipts
Add-on omnichannel loyalty program
Create automated and segmented marketing campaigns
Text message marketing
Square Marketing Assistant builds and monitors campaigns, and makes smart recommendations
Sell, redeem, and manage digital or physical gift cards
Store payment methods for faster checkout
One of the best features of Square POS is the customer directory. Square can recognize customers by their payment methods. Businesses can also add new customers directly from the sales screen using the payment method, phone number, email address, and other information. Regular customers can also save their payment information on file for future purchases.
As I mentioned earlier, this semi-automated directory is one of my favorite features. It's super easy to look up purchases and customer history quickly without a physical receipt.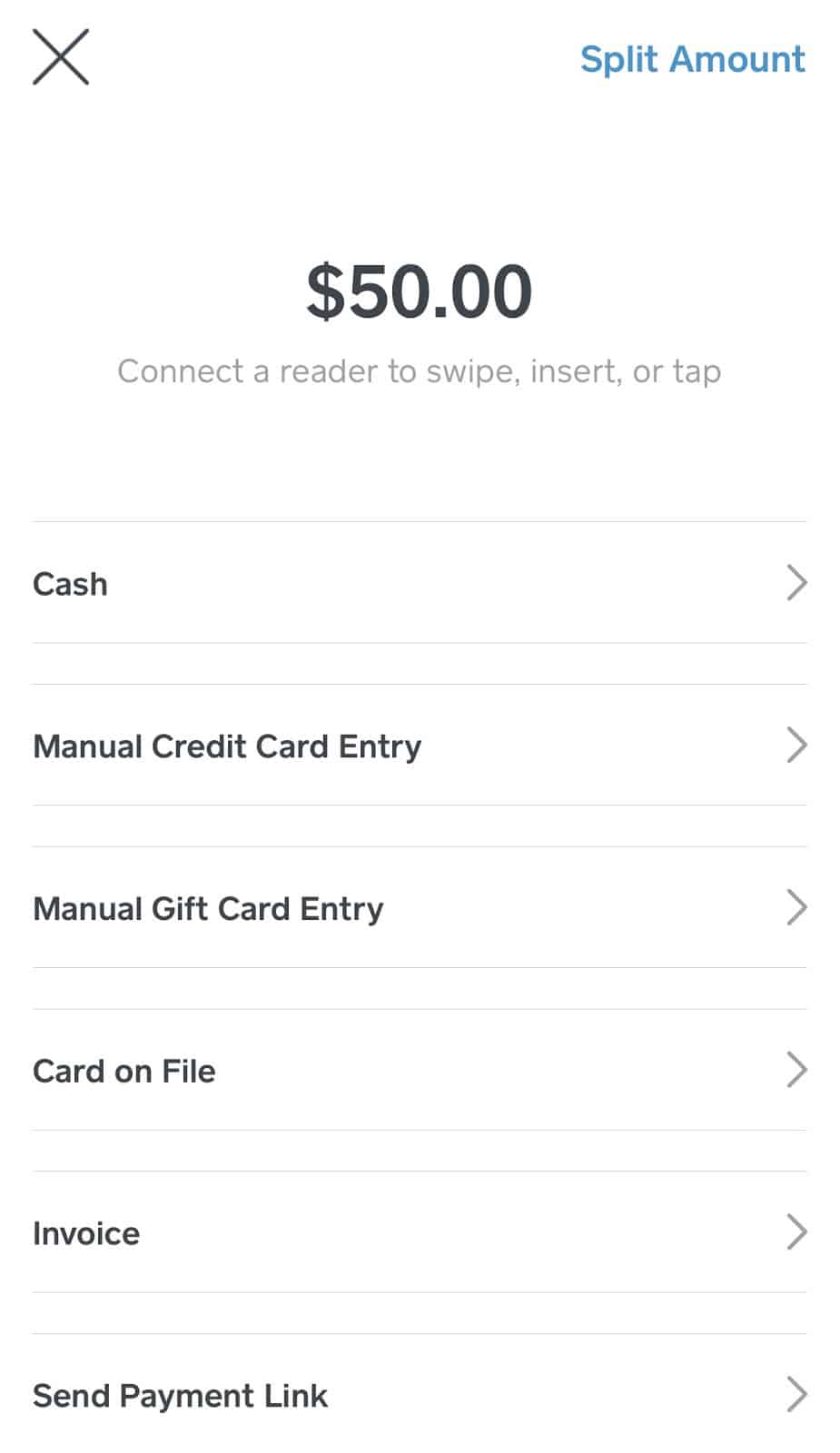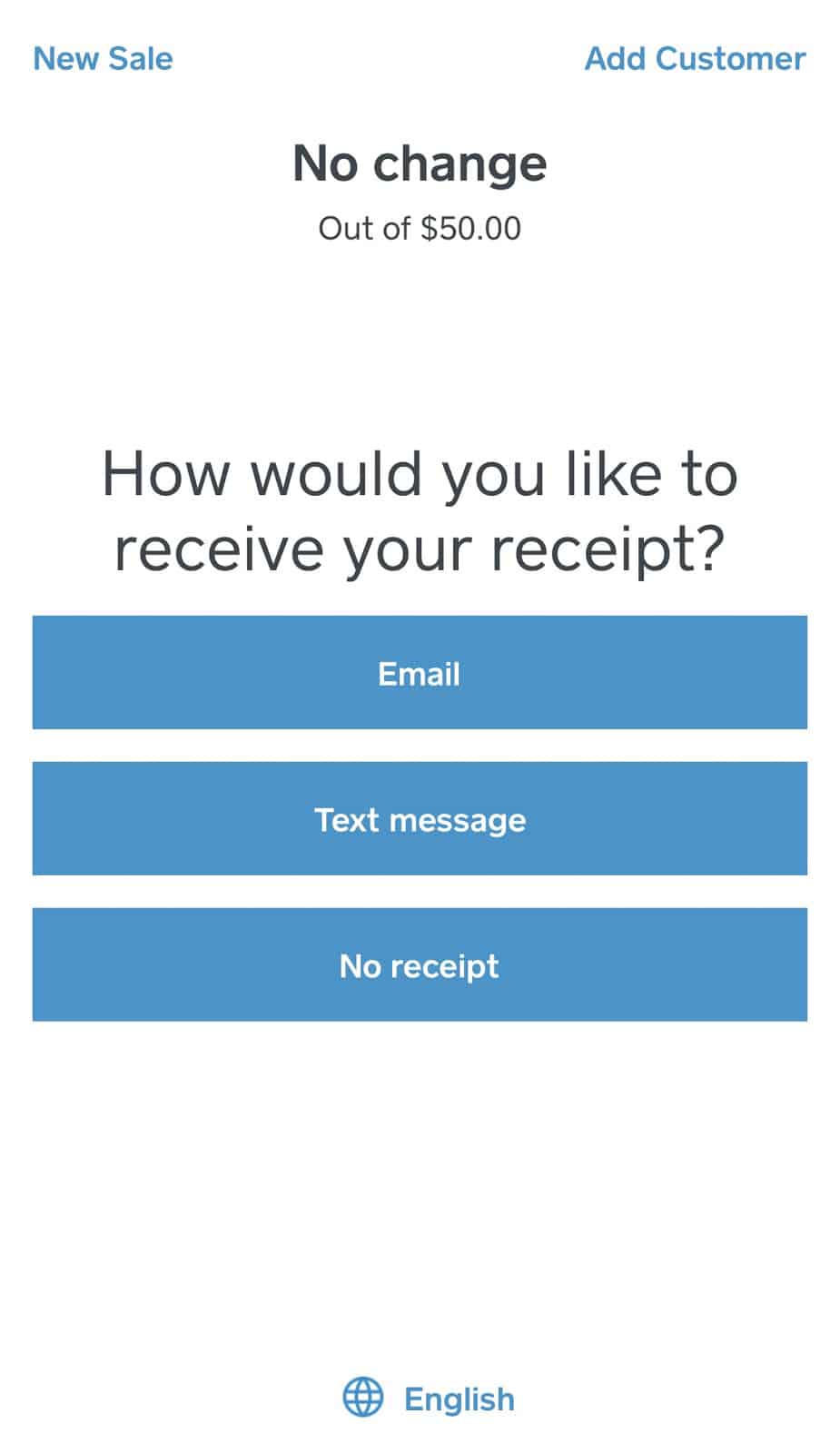 There are many ways to process a sale on Square POS and several options for sending digital receipts. Plus, businesses can add new customers right from the sales screen.
(Source: Square)
One of the other great Square POS features is customer feedback. When you send a text or email receipt after a sale, it includes a customer feedback form where customers can indicate and explain a positive or negative experience. Businesses get this feedback instantly, can respond via text or email, and even issue coupons or refunds as needed. Most POS systems charge a monthly fee for collecting customer feedback or issuing coupons, so this is a fantastic deal.
Sign into Square Dashboard from any computer to manage inventory anywhere
Import products and inventory quantities in bulk
Export data and reports
Real-time tracking and quantity updates
Set low-stock email alerts
Add and manage item modifiers
Easy-to-use interface
More advanced features like COGS, purchase ordering, and projected profit reporting available in Square for Retail Pro Plan
While Square POS does not have the most sophisticated inventory management software on the market, it does have some of the most user-friendly inventory tools. It's designed for speed and reliability. Plus, it's free, which means if you're currently using a spreadsheet, switching to Square would be a big upgrade.
While I would recommend a more robust POS inventory system for businesses with thousands of SKUs or complex inventory needs, I have spoken with many small business owners, including card and collectible retailers with complex inventories, that love using Square. For their shops, ease of use trumps granular control.
With Square's free POS, you can add items to your inventory one at a time or import all your products in one fell swoop with a CSV spreadsheet. Add product categories, modifiers, SKUs, and variants. Pricing can be set per item, hour, liter, ounce, pound, or yard.
The cloud-based POS software makes it possible for you to access your inventory from any iOS or Android device or any computer through Square Dashboard. Daily stock alerts are sent to your email, so you'll know when stock is low.
Square inventory is centralized, meaning any orders or transactions processed with Square POS or Square Online are immediately and automatically reflected in your stock counts.
To learn more, read our step-by-step guide on Square Inventory management.
If you do need more sophisticated inventory tools, Square for Retail Pro ($60 per month) includes a barcode generator, vendor tracking, tools to create and send purchase orders, and multilocation management. Plus, it offers more detailed inventory reporting like the cost of goods sold (COGS), profit margins, inventory sales by category, and vendor sales.
Reporting
Square Dashboard for viewing and exporting all reports and analytics from anywhere
In-app reporting tools
Low stock alerts
Manage multiple locations
Real-time data synced across all sales channels
View customer insights like average spend and new vs returning shoppers
Sales data by hour, location, item, and more
Receive daily summaries via email
The Square POS data analytics feature lets you study a variety of reports, so you'll know how your business is doing. You can track sales, customers, and inventory through reports. You can find out what the average sale is, how many customers are new or repeat business, and even which hour is your busiest for the day.
Square POS Modular Add-Ons
Add and remove services and software as needed
Month-to-month billing
Customize to fit your business needs
Enterprise-level businesses can work with Square to build custom plans
For businesses such as made-to-order or subscription-based retailers, you may want to add Square's invoicing feature to your set of POS tools. Square Invoicing allows you to send digital invoices through email, SMS, or sharable link, and your customers can pay you instantly through Google Pay, Apple Pay, credit card, ACH bank transfer, and even a Square gift card.
You can also build customer profiles instantly within the Square invoice module and collect their feedback right after paying their invoices. Basic Square invoice is free, with unlimited users, invoicing, estimates, and contracts, but you'll need to upgrade to its paid plan priced at $20/ month to get customization tools and multiple package estimates.
Set up direct deposit payroll and benefits like health care for any number of employees or contractors. This starts at $35 per month plus $5 per month for each person paid. In my experience, Square Payroll is a great fit for very small businesses that want an easy way to process payroll and offer basic benefits like healthcare. I know several small business owners who use Square Payroll and love it because it is easy to use and affordable compared to other payroll services.
Square POS keeps it simple and basic with its free staff management features. You can onboard your staff, manage permissions, and organize their schedule directly from your POS platform. You and your staff also get access to the Square Team app. For more advanced employee management features, you'll have to get the add-on Team Management Plus feature.
If you want detailed time tracking and the ability to compute for multiple wage rates, set multilevel permissions, and have access to team reports, you'll need to upgrade to the advanced plan. With Square's time tracking tools, you can prevent unscheduled shifts, track different wages, and, with Square Payroll integration, have payroll prepared accurately and on time.
Team Plus costs $35 per month, per location, and comes with a 30-day free trial.
Square Marketing can be used to design custom emails and send automated campaigns to your customers. All of your email campaigns can be viewed in Square Dashboard. Square Marketing includes lots of email templates and lets businesses create targeted and segmented customer groups. This add-on is $15 per month for up to 500 contacts, $25 per month for 501 to 1,000 contacts, and $35 per month for 1,001 to 2,000 contacts.
Square Marketing is a good fit for any business that wants to drive sales through email campaigns, offer promotions or discounts, send regular newsletters, or distribute announcements to their customers. In addition to one-off promotions and custom campaigns, users can send automated messages to greet customers on their birthdays, welcome new shoppers, and bring back lapsed customers. Brick-and-mortar shops—as well as mobile retail businesses—cafes, coffee shops, and service providers could all benefit from adding Square Marketing to Square POS.
Square Marketing Assistant
Square Marketing Assistant comes with every Square Marketing subscription. It's a real time-saving feature for small businesses because it sends personalized suggestions for email and text campaigns, plus reports on how the campaigns are performing and tips on how to create more effective campaigns.
Square Loyalty can be used by retail stores, coffee shops, breweries, and any other business wanting to reward regular customers. Square Loyalty lets businesses create a custom points-based rewards program that customers can sign up for at checkout. Customers get automatic text notifications when they earn points or a reward.
Square Loyalty starts at $45 per month for businesses with up to 500 loyalty transactions, $75 per month for 501 to 1,500 loyalty transactions, and $105 per month for businesses with 1,501 to 10,000 loyalty transactions.
Looking for something more specific? Square also offers Square for Retail, Square for Restaurants, and Square Appointments. These are some of our top-recommended industry-specific POS systems. They each have a forever-free plan along with optional upgrades.
Square POS Ease of Use
Phone, in-app messaging, and chat support
Extensive resource library with FAQs and how-to articles
Square Seller Community discussion forum
Sign in from any computer, iOS, or Android device
Guided in-app tutorials for getting started
Bulk product upload and editing
User-friendly interface
Square is an incredibly user-friendly system. Plus, there are tons of articles, blogs, videos, and community resources available. Unique support features include in-app messaging in the mobile POS app and guided step-by-step tutorials.
I know that many retail businesses and vendors operate outside of traditional business hours, and 24/7 support is available to certain customers that purchase software subscriptions or hardware. However, for free Square users, phone support isn't always available when you need it. Square's support hours are limited and only available to active customers, so it can be a hassle if you need to get support quickly.
Square also requires businesses to use its built-in payment processor. While the rates are competitive, they are not the lowest available, especially for high-volume sales. That said, Square does integrate well with a number of third-party software for ecommerce, inventory management, accounting, and more.
Square POS Alternatives
The best Square alternatives offer competitive pricing and all-in-one solutions for POS, payments, and ecommerce.
| | | | |
| --- | --- | --- | --- |
| | | | |
| | | | |
| | Best for: Retailers with large, complex inventories and customer database | | Best for: Those needing an all-in-one small business solution and prefer a dedicated merchant account |
| Software from: $9 per month | Software from: $99 per month | Software from: $0 - free to use | Software from: $9.95 per month |
| Hardware from: $19 | Hardware from: Quoted | Hardware from: $29 | Hardware from: $29 |
| Runs on: iOS and Android | Runs on: iPads | Runs on: iOS and Android | Runs on: iOS and Android or Clover Hardware |
| | | | |
What Users Think of Square POS
Square is a top-rated POS system by users and critics alike. At the time of publication, the POS app has a 4.8-star rating from over 280,000 reviews in the Apple App store. On Google Play, Square POS has a 4.4 rating from more than 136,000 reviews.
At the time of publication, Square POS has earned the following scores on popular review sites:
Finances Online also has a Customer Satisfaction Algorithm that gathers reviews, comments, and opinions from Square POS users across the internet. According to it, Square POS has a 97% user satisfaction rating.
Here are some of the trends I noticed from reading user reviews and speaking to business owners that use Square:
| Users Like | Users Don't Like |
| --- | --- |
| Free software | Limited/poor quality customer support |
| Easy to use, especially for users new to POS | Higher fees for card-on-file and keyed transactions |
| Flexible and seamless payment options: online ordering, contactless, curbside, and on-the-go mobile sales | Issues connecting mobile card readers |
| Sleek and affordable hardware | Account stability issues |
| Straightforward pricing and no hidden fees | |
Bottom Line
After using Square POS firsthand in a retail environment, I can say it is a very intuitive system. It is really easy to create a free Square account and download the iOS or Android app to start managing inventory or processing sales immediately. Few other POS systems offer such a quick setup, especially with integrated payment processing.
Square POS also offers unbeatable value for new and small businesses or individuals looking to sell products or services. Instant setup, integrated payments, free software (including an online store), affordable and flexible hardware options, and modular add-ons make Square one of the best POS systems on the market. Visit Square to create a free account.