8 Best Employer of Record Services for 2023
An employer of record (EOR) offers a wide suite of services and solutions for managing global employment and payroll. Here are our picks for the best EOR services.
Usually used for companies with international payroll, an effective EOR service can take a lot of stress and busywork off your plate so you can concentrate on expanding your business. We looked for the best EOR companies, compared their pricing and offerings, and selected those that operate in multiple countries, offer special plans for contractors, and can handle payroll and hiring.
The eight best employer of record services for small businesses are:
Top Employer of Record Companies Compared
Monthly pricing

(per employee)

Plan for Contract Employees

($/Month)

Special Promotion

Number of Countries

$699*

$29 per worker

None

170+

$599**

(call for quote)

$20 per worker**

(call for quote)

New users get the first month free***

150+

Starts at $650

Starts at $2 per worker

None

160+

Starts at $599

Starts at $49 per worker

None

90+

Starts at $400

$40 per worker

None

150+

Custom-priced

(call for quote)

$49 per worker

Waived monthly fees for its contractor plan***

187+

Custom-priced

(call for quote)

Custom-priced

(call for quote)

None

185+

Starts at $599*

Starts at $29 per worker

None

130+
*Provider offers discounted rates if you pay annual expenses in one payment, upfront
**Pricing is from a quote we received
***This can change at any time. Check the providers' websites to view the latest promo on offer.
Remote: Best Overall EoR & for IP Protection

Pros
Information-rich website, plus educational resources
Strong IP protection
Free EoR for companies hiring refugees (up to 10 employees)
Available in 179 countries
Cons
Payroll and onboarding cutoff deadline of 11th each month
Dedicated support with Enterprise plan only
Email support only
Pricing isn't all transparent
Remote is one of the top employer of record companies because of its excellent toolset and emphasis on protecting intellectual property and educating its clients on the challenges of managing employees internationally. As a bonus, it offers free services for any refugees you hire (up to 10 employees only)! We chose it as best for IP protection, but it's a great choice even if you aren't dealing with intellectual property.
This provider topped our list, earning an overall rating of 4.45 out of 5 in our evaluation. Like Papaya, it earned excellent scores throughout, with perfect marks for HR tools and reporting. It lost a few points in support because access to its dedicated customer team requires an enterprise plan; otherwise, support is via email. However, real-world users who left feedback on popular review sites, like G2 and Capterra, gave it an average score of 4.56 out of 5—not as high as most on our list, but still outstanding.
Remote has four plans:
Employer of Record: Starts at $699 per employee monthly ($599 per employee monthly if billed annually)

Includes automated employee payments, hiring and legal compliance management, employee benefits, invention and IP rights protection, and access to local HR/legal experts

Contractor Management: $29 per worker monthly

Includes contractor payroll tools

Global Payroll: Call for quote

Includes payroll services, invention and IP rights protection, and legal compliance management

Remote Enterprise: Call for quote

Includes all of its solutions plus dedicated support, customized reporting, and free consultations with its in-house HR and legal experts
Discounted pricing for qualified startups and social purpose organizations, including refugee-hiring are also available.
Discounts for startups: Qualifying pre-seed, seed, and Series A businesses can get this and the following perks:

15% off its EoR service on all full-time hires for the first 12 months (available for annual plans only)
15% off its contractor management services for the first 12 months

Discounts for social purpose organizations: Qualifying nonprofits, charities, trusts, social enterprises, and benefits corporations get this. Its other special perks and discounts include:

15% off its EoR service on all full-time hires for the first 12 months (available for annual plans only)
15% off its contractor management services for the first 12 months
Co-marketing opportunities

Special plan for hiring refugees: Remote will act as a free EoR for your refugee talent (up to 10 employees only). You can activate this when hiring a refugee who has the legal right to work in any country where Remote has an entity.
---
Free EOR services for refugees: While Papaya, Globalization Partners, and Oyster have special pricing for refugees, Remote will act as their EOR for free.
Payroll: Pay your employees in local currency and even crypto (something only Papaya, Rippling, Deel, and Multiplier do). Remote supports over 100 currencies in 179 nations—and it does not charge interchange fees, which can save you money. It can handle bonus and incentive payments for international staff and even supports the Dutch 30% ruling, wherein qualified highly skilled migrants who moved to the Netherlands for specific jobs get tax-free allowances equal to a maximum of 30% of their gross salary. One caution with Remote: You need to get your payroll done by the 11th of each month for it to reflect, even if you are on a semimonthly payroll schedule.
Benefits: As with any good EOR, Remote has a full spread of enterprise-level medical and health benefits. However, it can also help with stipends, allowances, stock options, and even one-time benefits like a moving bonus. Not every EOR on our list works beyond the required minimum for compliance. Remote offers a free 30-minute equity incentive planning consultation to learn more.
IP protection: While some employers of record, like Rippling, include IP agreements in their contracts, Remote goes out of its way to emphasize the protection of any patents your foreign employees may come up with. It offers a three-stage approach to ownership protection and employs experienced counsel in top-tier law firms to ensure that your rights are protected each step of the way.
Information-rich website: Remote impressed us with the amount of information it provides companies on the topic of hiring and managing international employees. While many, like Papaya and Globalization Partners, offer country guides and a blog, Remote has these, plus customizable templates for things like contracts, a misclassification risk tool, webinars, and speakers. It also has a community where you can share experiences, learn from experts in the field, and more.
---
Rippling: Best EOR for HRIS & Software/IT Onboarding Tools

Pros
Excellent tools for onboarding software and hardware
Excellent integration capabilities with over 500 options
Can use for international and domestic payroll and HR
Cons
Pricing isn't all transparent
Some solutions may cost extra (like IT tools to manage business apps)
No dedicated support representative
We recommend Rippling for companies whose employees need IT onboarding because of how easily it makes the process of assigning software licenses. It can even take over the process for you by formatting and sending company computers to your employee anywhere they are. Rippling, which is one of our top-recommended HR payroll software for small businesses, also makes managing employee information easy for HR teams given its integrated solutions where data flows seamlessly from one module to the next.
In our evaluation, Rippling earned an overall rating of 4.42 out of 5. It has an intuitive interface with solutions you can mix and match and comes with robust integration options. Tasks like approving payroll take as little as 90 seconds. Real-world users of Rippling services gave it 4.79 out of 5 stars, the highest score on our list (Velocity Global and Papaya also have 4.79 out of 5 stars). Users even praised its ease of use and robust integration options.
Rippling, like Velocity Global and Globalization Partners, does not list its pricing online, so you need to call a sales representative. We were given a quote for the following services:
EoR services: $599 per employee monthly
Global payroll: $20 per employee monthly
Global contractor payroll: $20 per worker monthly
---
IT support: If your employees need special software to do their job, Rippling is the best for onboarding. In addition to the usual new hire tasks, it can assign computers and software licenses to employees, including providing computers with preloaded software, and helps with the return of hardware at termination (this service costs extra, but includes monitoring and offboarding).
Integrations: Rippling blows away the competition when it comes to integrations. It can connect with over 500 apps, such as accounting, expense management, HR, sales, communication, and productivity tools. Most on our list integrate with finance and HRIS software.
Payroll: Like all EORs on our list, Rippling pays in local currency, handles local taxes wherever your employee lives and works, and bills you when the work is done. Just like with its regular services, it takes only 90 seconds to pay your international employees as well. Everything populates to your general ledger, and Rippling offers pre-built reports or lets you create custom ones. It even has a job costing tool that lets you apply employee time to a client, task, and job location for billing or analysis.
Easy onboarding: From offers to IP agreements, Rippling makes it easy to onboard your employees. It can handle everything from background checks to assigning and shipping a company credit card. As noted above, Rippling is one of the EORs on our list that can also handle sending your new employee a company computer and setting it up with access to the software they need to do the job. Multiplier has a similar service, as well as Deel (but via its partner, Hofy).
---
Papaya Global: Best for Payroll Data Accuracy & Workforce Analytics

Pros
Transparent pricing
Global payroll payments in as fast as 72 hours and supports cryptocurrency payouts
Responsive local support
Robust workforce analytics and payroll audit tools
Cons
Charges a setup fee and requires a refundable deposit
Lacks 24/7 customer support
Uses a partner network instead of its own local entities
Papaya Global's extensive partner network provides EOR services in over 160 countries, with hiring, onboarding, management, and multicurrency payments and benefits management tools. With separate plans for pure global payroll and international contractor payroll, you can let it handle your payroll and basic HR duties for your entire company. It has an artificial intelligence (AI)-engine with a two-layer system for checking payroll data accuracy. Robust analytic tools are also available if you need real-time business insights into your workforce and labor costs.
Since Our Last Update:
Papaya Global has changed some of its pricing plans, reducing the per-worker monthly fees of its EOR (from $770 to $650), contractor management (from $25 to $2), and global expertise services (from $250 to $190).
Papaya received high scores for nearly every HR and payroll feature we looked for. The biggest hits it took were for charging setup fees and working through partner services rather than having its own entities. If this concerns you, look at the others on our list. Papaya earned 4.36 out of 5 in our evaluation. Meanwhile, real-world users over multiple review sites rated it 4.79 on average, which is the highest score on our list, tied with Velocity Global and Rippling.
Unlike most EOR companies, which require you to call the provider for a quote, Papaya Global's pricing is fully transparent. It offers several solutions and services:
Employer of Record: Starts at $650 per employee monthly

Employee payroll and hiring + advisory services and compliance tools

Full-Service Payroll: $12 per employee monthly

Includes access to the payroll platform, embedded payments, employee portal, and partner network

Contractor Management: Starts at $2 per worker monthly

Payroll + compliance and contractor management

Global Expertise Services: Starts at $190 per employee monthly

Supplemental benefits plans and immigration support

Payroll Platform License: Starts at $3 per employee monthly

Access to Papaya Global's platform to consolidate and manage employee data (no payroll services)

Payments-as-a-Service: Starts at $3 per employee monthly

Add-on services to facilitate ad hoc workforce payments (eg. national insurance and pension payments)

Data and Insights Platform License: Starts at $150 per location monthly

Includes access to real-time headcount and payroll costs
---
Family immigration help: While others on our list mention providing visa and work permit assistance for your expatriates and employees on international short-term assignments, Papaya takes it a step further with help for their spouses and family. This can definitely smooth the road for your employee or be used to attract better talent.
Integrations: While Rippling is the best for integrations, Papaya is no slouch, integrating with HRIS, expense management, time and attendance, ERP, and financial software. Others on our list only work with other HRIS systems, while Multiplier and Velocity Global don't mention integrations at all. Plus, if you already have a payroll processor, Papaya will integrate it for you.
Payroll: Like all on our list, Papaya provides full payroll services, including tax benefits. It does this through its partner network, while others on our list have direct control. Its system is also equipped with AI tools to ensure payroll data accuracy—although the provider also conducts payroll audits. However, Papaya stands out in that it can pay employees through cryptocurrency, an increasingly popular choice in some nations. Payroll payments are, of course, in the local currency and language and through local bank transfers or direct deposits. With its acquisition of Azimo, a digital money transfer service, it can pay in hours instead of days to more than 150 countries.
Benefits: Like all the employers of record on our list, Papaya Global analyzes your benefits plans by country to help you come up with attractive packages. However, it can also help you create incentives for executives or equity rewards for workers. We only saw this in a few of the EORs we considered.
Dedicated representative: Papaya provides you with a dedicated customer success representative who is your first point of contact for questions or concerns. It was the only one on our list with a dedicated representative. Most offer access to their local experts, while Remote provides a team in its Enterprise plan and Deel offers this for larger accounts.
---
Deel: Best EOR for Payment Flexibility

Pros
Multiple payment options (bank transfer, crypto, bitcoin, digital payment processors, and Deel contractor card)
Assigns a dedicated customer success manager (CSM) to its clients
Built-in expense and time-off management tools
Cons
Dedicated CSM is not provided to small business (only available to enterprises)
Contractor misclassification protection services available only in higher tiers
Collects a refundable deposit for EOR services
In our list of best employer of record services, Deel offers one of the reasonably priced packages for hiring and paying global employees. Like Rippling, its EOR costs $599 per employee monthly (Remote also charges the same rate if you sign up for an annual plan). What sets Deel apart from the others on our list is its multiple payment options that even include cryptocurrency payouts, on-demand pay, and a Deel Card for contractors.
In our evaluation, Deel earned 4.31 out of 5 with high ratings in nearly all criteria. It lost points because it requires a refundable deposit for EOR. However, many users still appreciate its efficient solutions and services. Real-world users gave it an average score of 4.73 out of 5.
Deel offers the following plans:
EoR Employees: Starts at $599 per employee monthly

Includes localized agreements, payroll, benefits, time-off tracking, expense management, and IP protection tools

Contractors: Starts at $49 per worker monthly

Includes localized agreements, payroll, hiring, time-off and expense management, and automated invoicing tools

Direct Employees: Start for free (via Deel HR)

Ideal for companies that onboard and pay employees hired through their own local entities

Deel HR: Free for companies with up to 200 employees

This is Deel's HR solution for managing your workforce, from direct-hire employees to international workers
Deel has added several optional add-ons to its pricing plans. However, you have to contact the provider to request a quote for the following services:
Offering localized benefits
Sending equipment anywhere
Getting help securing a visa
Running background checks
Offering workspaces worldwide
Discounts for VC-backed startups with less than $10 million in funding are also available. Note, however, that the discount only applies to the client's first year with Deel. If you want a robust discount program, consider Remote or Oyster, as both offer special packages for qualified companies and nonprofits.
---
Flexible payments: Deel can handle employee payments via bank transfers, through digital payment processors (like Payoneer and Wise), and as cryptocurrency. Your contractors can also use the Deel contractor card to receive payments and pay for personal purchases. If your employees need early access to earned wages, Deel has an on-demand payment option—a feature that none of the providers on our list offer. Note, however, that Deel will charge $29 per employee for this feature and, as of this writing, is only available for workers located in Brazil, Canada, India, Netherlands, Spain, Sweden, the United Kingdom, and the US.
Payroll: As an EOR, Deel will handle the complexities of paying employees, from keeping track of minimum wages and other pay-related laws to handling payroll tax administration. It will even handle local tax filings with authorities and remit tax payments to the applicable agencies.
Dedicated customer success manager: Deel provides a dedicated representative to serve as your point of contact and help you with your queries, including system setup. However, this is only available to large businesses. Those without a CSM can still enjoy compliance assistance through its local legal hiring experts and expert support via Deel's 24/7 in-app live help.
Deel HR platform: Managing your global workforce is made easier with Deel's HR platform. Like the others on our list, Deel has an online platform for managing onboarding, documents, and employee information. While this may be included in the fees you pay with providers like Rippling or Papaya Global, Deel offers this platform for free—provided you only have up to 200 employees.
---
Multiplier: Best for Hiring & Paying International & Domestic Freelancers

Pros
Hires in 150+ countries, pays in 120 currencies
Can handle assignment of laptops and software
Pays in cryptocurrency if desired
Can manage employee stock option plans (ESOP)
Cons
Does not integrate with outside software
Support not as robust/fewer online sources
Some problems adding specific clauses to contracts
Multiplier's freelancer plans are somewhat pricier than others on our list, but we believe it is best for hiring contractors internationally because of all the features of its plan. For example, you can include benefits (something most contractor plans don't include) and process expenses. It works in 150 countries and pays in 120 currencies. Multiplier is also the only EOR aside from Rippling and Deel that can supply company laptops to your employees.
Multiplier earned 4.30 out of 5 in our evaluation. It received perfect scores for payroll tools and pricing (and is the cheapest EOR for employees). We didn't see a lot in terms of report customizations, which brought down the score some, as did the lack of integration capability. However, real-world users rate it 4.72 out of 5 stars, the third-highest user score on this list.
Multiplier offers two plans:
Hire Employees: Starts at $400 per employee monthly

Includes contracts, payroll, benefits, expense and leave management, 24/7 support from local experts

Pay Freelancers: $40 per worker monthly

Includes hiring, payments benefits, 24/7 support
It also has the following add-on services and solutions:
Run Global Payroll: Starts at $20 per employee monthly

Includes payroll, benefits, expense management, 24/7 support from local experts

Provide Employee Insurance: Starts at $20 per employee monthly

Includes curated plans, plans for dependents, zero co-payments, benefits administration
---
Freelance administration tools: Multiplier has the best freelance hiring tools. It starts with an assessment tool to ensure you are properly classifying them as a contractor. Then you can generate locally compliant contracts (something Velocity Global lacks). Of course, Multiplier onboards your freelancer. Invoicing is easy for your contractor, and you can pay immediately or pay all your freelancers at once. Freelancers can also claim expenses via Multiplier's platform. Where Multiplier stands out, however, is that its plan includes benefits administration, which can be a big plus if you have full-time, dedicated contract workers.
Laptop and software assignment: Like Rippling and Deel, Multiplier can also handle IT onboarding by providing your international employee with a company laptop loaded with the software they need. This is a relatively new service for Multiplier, while Rippling has been doing this for years.
Payment in cryptocurrency: According to a study by SoFi, 36% of employees would like to be paid in cryptocurrency. You can make direct crypto payments or let Multiplier handle the conversion into the desired cryptocurrency. Remote, Deel, and Papaya have this capability as well.
Benefits: Multiplier offers locally compliant insurance and benefits, which you can customize to ensure your workforce is getting similar compensation wherever they are. In addition, it offers Employee Stock Ownership Plan (ESOP) administration so your employees can be invested in your company's success.
24/7 support: Multiplier boasts 24/7 local support for questions of compliance. However, it does not mention a dedicated support specialist, like you get with Oyster and Papaya.
---
Globalization Partners: Best for Hiring Internationally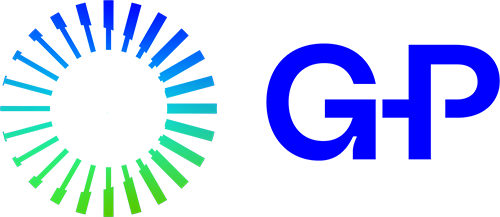 Pros
Payroll processing in 187 countries
Local compliance and tax support
Visa support in 31 countries
Built-in Wise payment services
Cons
Even plan with listed price suggests there may be additional fees
Requires two-month advance payroll deposit
For international employees only; does not handle domestic
Globalization Partners (G-P) is an international EOR that can handle your foreign employees in over 187 countries. We recommend it for its international hiring capabilities. It can recruit and hire for you, or if you have an employee, provide contracts that adhere to local laws, onboard, manage, and pay your employee for you. It will not handle your domestic workforce, but it does partner with ADP TotalSource, a top-rated professional employer organization (PEO) service.
Since Our Last Update:
Globalization Partners has changed its pricing plans, adding more product options (such as the G-P Meridian solution suite) to help you find, hire, onboard, and manage employees in 180+ countries.
G-P earned a solid 4.24 out of 5 in our evaluation. Pricing is where it took a big hit; others on our list are more transparent and don't have setup fees or refundable deposits. However, it earned high scores in HR and payroll features, including ease of use. In addition, real-world users rated it 4.68 out of 5 stars, averaged over four review sites.
Globalization Partners offers several product plans and services. You can get its full employment product suite or, like Rippling, select the modules you need.
G-P Meridian Core: Custom-priced

Includes online tools for hiring, paying, and managing employees
Comes with onboarding/offboarding tools, benefits, time and expense management, 24/7 help center access, and a dedicated support team

G-P Meridian Prime: Custom-priced

Core + white glove services, employment contract customization, benefits analysis, flexible payments, access to legal and HR experts, and a dedicated customer success manager

G-P Meridian Contractor: Starts at $49 per worker monthly

Includes tools for hiring, managing, and paying international contractors
Since Our Last Update:
Globalization Partners is offering a special promotion for its contractor plan. New clients who sign up for G-P Meridian Contractor won't need to pay the subscription fee until the end of 2023. However, after this period, you'll be charged the regular monthly rates.
It also offers add-on services and solutions through its G-P Meridian Select option. However, pricing for these are not available on the provider's website. You have to call for a quote.
G-P Meridian Recruit

This solution grants you access to recruiting specialists to help you find qualified candidates in key locations globally

Background checks
Employment contract enforcement facilitation
Visa support
Equity payroll management

This feature simplifies management of taxable events related to equity-based compensation

Mergers and acquisitions (M&A) support and transition services

Includes support to help reduce employee disengagement and improve retention during the transition phase
---
Partners with ADP: ADP is considered one of the market leaders in the US when it comes to managing HR and payroll. It even made it on our lists of best payroll, HR, and PEO services. If you already work with the company and want to expand your services beyond the domestic market, working with Globalization Partners makes the process easy.
Recruit and hire international employees: G-P can recruit and hire someone for you in any of its 187 countries (the most of any on our list). It provides visa assistance in 31 of those countries, taking a lot of paperwork off your hands. Plus, it automatically generates global employment contracts that comply with local labor laws and will recommend a country-specific compensation package. If you choose to recruit yourself, it can give you country-specific offer templates to start you out.
Easy global payroll services: G-P's payroll is similar to those on our list, paying employees in local currencies and taking care of your taxes according to each country's schedule. Once Globalization Partners issues the payroll, it sends you the bill with all employee expenses included (others send a monthly bill, and some bill by country). Globalization Partners lets you fund your payroll either through bank transfer, Venmo, and cryptocurrency, but only pays employees by traditional direct deposits or manual checks. Multiplier, Papaya Global, Remote, and Deel can also pay employees in cryptocurrency.
International benefits: Like other EORs, Globalization Partners provides enterprise-level benefits packages for employees at competitive prices that meet the country's requirements. It then manages the programs, both in payroll and execution. While it does not list the services online, since they vary by country, it does provide an online "Globalpedia" that explains the required and voluntary benefits expected in a country—from maternity leave to stock options—as well as how much you should add to salaries to cover these benefits. When you call for a quote, your rep will help you determine what's commonly offered so that you remain competitive.
---
Velocity Global: Best Immigration Support for Employees Moving Out-of-Country

Pros
EOR services cover 180+ countries
Praised for its people-first approach
Excellent support for immigrants, business travelers
International document handling
Cons
Freelance plan does not include compliance support
Pricing isn't transparent; must call for a quote
Does not have services for Alaska
Velocity Global is an excellent EOR for working with international employees. However, where it really stands out from the others on our list is how it helps employees who are moving from their home country to somewhere you don't have a legal entity. It goes beyond visas and payroll to provide transition support not only for expats but also for your business travelers. This service is pricier than most but offers a more personalized approach that real-world users praise.
Velocity Global earned 4.21 out of 5 in our evaluation. Pricing took a hit because it requires a custom quote. We also did not like that its freelancer plan does not include compliance checking in the contract. The representative we spoke with said it checks that they qualify as a contractor under the law and handles payroll only. It does not actually recruit for you like others on our list. Nonetheless, it got excellent scores across the board and received 4.79 out of 5 stars from real-world users. That was the top user score, which Papaya and Rippling also received.
Velocity Global does not list prices online, nor were we able to secure a quote or find any third-party sources that list prices. However, some sources mentioned setup fees, and even real-world users agreed that it was pricey compared to similar services.
---
Global onboarding: Like most of the providers on our list, Velocity Global can handle work visas and other paperwork that your new hire may need to work in their country. This is great if you have an established employee that's moving out of your country. Papaya goes further with family visas as well; however, Velocity Global can also give your employee on-the-ground support to help them transition to their new country of residence.
International document handling: While others on our list assist you with creating compliant contracts and onboarding documents, Velocity Global can go a step further by handling all vital documents—not just collecting them, but also translating them if needed. Naturally, it checks for legalities. The exception to this is if you use its freelance program. It does not check contracts for compliance issues. We suggest Multiplier for handling freelancers.
Payroll: Velocity Global can pay employees in over 185 countries in local currencies, although it does not have cryptocurrency payment capabilities. For that, consider Multiplier, Remote, or Papaya. It provides a consolidated payment for employees and contractors, so you don't have to pay separately by country or pay date.
Benefits: Velocity Global can provide more than the minimum benefits required. In addition to health, it can provide pensions, life insurance, and more. It works with you to determine the best rewards for your employees as well as to get you competitive rates.
Personal support: A common theme in the reviews we read, both from our competitors and from real-world users, was that Velocity Global provides personalized support. The people take time to educate you in your particular situation. You do get a dedicated account representative in case you have issues.
---
Oyster: Best for Nonprofits or Budget-minded Businesses Hiring Contractors

Pros
Discounts for nonprofits and refugees
Dedicated support for account and system setup
Includes IP protection
Offers online tools to calculate employment costs and analyze worker misclassification risk
Cons
Health benefits are an add-on
Does not pay in cryptocurrency
Requires a refundable deposit
Minimal reports
Oyster is a global payroll and EOR that works in over 120 countries, plus another 60 for contractors. Its services are pretty much what you'd expect from an employer of record. However, it impressed us with its many discounts, plus its excellent customer support. It has an inexpensive plan for contractors—and, like Remote, offers hefty discounts for nonprofits. Thus, we consider it a good choice for budget-minded businesses.
Oyster earned a 4.10 out of 5 in our evaluation. It did very well for HR tools and ease of use, as well as payment functions. However, Oyster lost points in pricing because it collects a refundable deposit. The reporting options are limited—it only offers four reports: payroll, team member, invoice, and expense. It also has the lowest user-review score of those on our list—4.06 out of 5.
Oyster's pricing is simple but can vary slightly depending on the country (many on our list are like this). It offers three plans:
Employee: Starts at $599 per employee monthly ($499 per employee monthly, if billed annually)

Includes EoR services, payroll, compliance support, and IP protection

Contractor: Starts at $29 per worker monthly

Includes hiring, payroll, onboarding, invoicing, and expense management tools

Scale: Custom-priced

Designed for companies with five or more global employees
Includes custom global compliance assistance and access to a dedicated hiring success team
If you're looking for pre-created benefits plans, Oyster has a "local benefits packages" add-on to help ensure that the employee benefits (like healthcare, life insurance, and allowances) you're offering are compliant and competitive.
Aside from nonprofits, Oyster offers discounts for companies with over five team members. This is available via its Scale plan, where eligible clients can get discounted rates for 12 months by pre-purchasing user seats. For nonprofits, qualified organizations can hire their first employee free for 12 months and get 30% off the Oyster platform for up to 10 full-time hires. Meanwhile, hiring refugees in countries where Oyster has direct entities is free (up to 10 refugee hires per company only). If it's in countries where Oyster doesn't have direct entities, you only pay the local partner's hiring fees.
---
Free global employment tools: Oyster provides free access to global hiring guides in more than 50 countries. You can easily access these through its website. It even has free online tools to help you calculate employment costs, check best-in-class benefits in top hiring locations, and assess the potential risks in converting a contractor into an employee. What's also unique about Oyster's free-to-use tools is that you can download employment templates and checklists (like recruiting email and interview templates) that were created and reviewed by experts. None of the EOR companies we reviewed provide these templates for free.
Discounts for nonprofits: Like Remote, Oyster has special discounts for certified nonprofits or B-Corporations. This includes your first employee free for 12 months, 30% off for up to 10 full-time hires, free enrollment in Oyster Academy, and free tickets to their annual conference, plus exclusive meetups with other Oyster users and experts.
Excellent customer support: Despite the user score being lower than others on our list (4.06 is still a strong score!), Oyster users generally had great praise for customer support's responsiveness and helpfulness. Oyster is one of the few on our list that gives you a dedicated team. It also has a guided hiring process in-app, hiring guides, reports on global employment and employee expectations, a podcast, and the Oyster Academy with courses for HR professionals.
Payroll & benefits: Oyster does fully compliant payroll that can pay out to 120 countries (180 for contractors). The platform can handle bonuses and expense reimbursements as well as salaries. Oyster integrates with ERP systems for your payroll data. You'll pay a lump sum each month, and Oyster distributes it accordingly. One place Oyster falls short, however, is that its health benefits must be purchased as an add-on. This could hike up the price.
---
How We Evaluated the Top Employer of Record Companies
In our evaluation of the best employer of record services, we looked at more than a dozen EOR companies, narrowing them down to those that served small and midsize businesses and were priced reasonably (where we could get quotes). Then we dove deep to evaluate them for features and ease of use. Finally, we added feedback from real-world users to come up with the top eight.
Click through the tabs below for our full evaluation criteria:
20% of Overall Score
We looked for transparency—can you find the pricing on a website or with a phone call, or do you need an in-depth assessment of your business? We also considered setup fees, separate (cheaper) plans for your contractors, and whether they have add-ons for additional tools.
20% of Overall Score
Your EOR should handle your employees from hiring to termination, including paperwork, benefits, and compliances. We also looked for any indication that they protect your intellectual property, like patents created by your employees.
10% of Overall Score
We not only considered what reports are available but also how customizable they are, and if they can be separated by country.
20% of Overall Score
In addition to the basics, like time tracking tools, we concentrated on global features like paying in local currency and having local entities as opposed to third-party partners.
15% of Overall Score
Here, we considered appropriateness for small and midsize businesses (SMBs), how good the software was, and what real-world users thought of the service.
15% of Overall Score
For this criterion, we looked at setup assistance, customer support, access to how-to guides, integration options, and whether the provider offers an intuitive user platform.
*Percentages of overall score
Frequently Asked Questions (FAQs)
Employers of record (EORs) take on administrative responsibility and liability for your employees. They are listed as your worker's legal employer; however, you have complete control over tasking, training, and other non-administrative or payroll functions.
---
EORs handle a variety of tasks, including:
Hiring and terminating employees
Onboarding
Paying your international employees
Complying with country-specific employment and payroll regulations
Providing enterprise-level benefits
Employee expense reimbursement
Intellectual property (IP) protection
---
This, of course, is an individual choice. An EOR can get pricey, but also takes a lot of work off your company's hands. Rather than hiring staff to handle HR and payroll and track legal and tax compliances across all the countries you have employees in—not to mention establishing a local entity in the country—you can have an EOR handle that for you. Since EORs have employees from many companies, they can qualify for less expensive, higher-end benefits packages that bigger companies can offer.
In return, however, you are giving up a level of control. Since they generally hire and onboard, you may see a shift in company culture. Also, if you have an existing HR department, you'll need to make sure they adapt to the changes in responsibilities.
---
An EOR is most effective when:
You are moving to a global workforce
You are hiring in a new country and don't have a local legal entity there
Your HR department is small, or you don't want to invest in a large HR department
You prefer to let someone else handle the legal and tax issues involved in hiring employees
---
An EOR shows up as your employee's official employer. A PEO simply replaces your HR department—responsibilities and liabilities are still on you. When dealing with global employment, if you want to use a PEO, you need to have a local entity in the country or region where you are hiring; you don't need this with an EOR. PEOs, however, are generally more affordable than EORs while doing much the same work.
---
Bottom Line
An employer of record can take a lot of stress off a business, especially when hiring international employees. It takes the liability and administrative responsibility for hiring, paying, and terminating your employees so you can concentrate on training and tasking. As the official on-paper employer, it assumes liabilities for tax and workplace compliances.
Overall, Remote took the clear lead as the best EOR service. It works in over 170 countries for payroll and HR services; has a separate, cheaper plan for international contractors; and provides solid IP and invention rights protections. Check out Remote and get started on broadening your international reach.