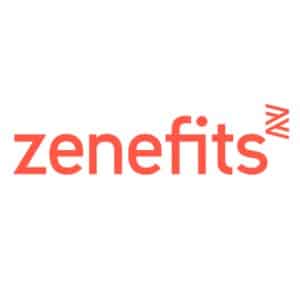 Zenefits is an HR platform that helps businesses hire, onboard, and manage their employees, and it also offers payroll (including benefits) and time tracking software. Businesses like it because it's flexible (has three plans to choose from) and helps ensure they are complying with HR laws.
What We Recommend Zenefits For
Our experts have reviewed hundreds of HR, time tracking, and payroll processing solutions through the years, and I can easily say that Zenefits is relatively new to the market, having launched in 2013. It started as a product to manage insurance and employee benefits in a single platform, and it grew from there. Its core product is HR, but you can buy payroll as an add-on.
In short, Zenefits is best for:
Growing businesses with a small HR department: The HR platform, which is comprehensive, includes tools for managing employees from pre-hire to retirement. Onboarding is completely electronic, so HR doesn't have to spend time collecting paperwork or managing checklists on paper. In addition, employees can access the system to view the information in their files and to submit requests, like for time off; this reduces the questions HR has to field, making employees more self-sufficient.
Small businesses managing employee files on paper: Zenefits' employee management system is easy to use and a good upgrade for businesses that are still using manual processes to manage employee data. Its systems are integrated, so you won't have to reenter information, like employee name, time worked, etc., multiple times if you take advantage of all its systems.
Companies with hourly distributed workers: Time tracking and scheduling is included with all HR plans. This tool can be used to track all kinds of work schedules, and it manages PTO requests, remote mobile logins, clock-in locations, clock-in identity verifications, and compliance issues.
Firms wanting to integrate existing payroll software with an HR system: Zenefits' core product is HR, and that's what it does best. Payroll is optional, and users can opt to keep their existing software if it integrates with Zenefits' HR system. Some popular payroll software Zenefits integrates with are Gusto, Paychex, and ADP.
When Zenefits Would Not Be a Good Fit
Companies that only need help with payroll: If your small company simply needs payroll, this product can be costly. The Essential HR package plus payroll is $14 per employee, per month. If you only have 10 employees, you can find other solutions for around $8 per employee. Check out our article on the best payroll services to learn more about the top payroll options.
Businesses without some level of in-house technical expertise: While the software is easy to use, it's not unusual to run into issues, especially when trying to customize features or managing software integrations. If you don't have at least one person in the office who's somewhat computer savvy and forsee needing support more often than not, Zenefits won't be best. It can take a while to reach customer service (email comes with the basic plan), and you'll have to pay extra for live phone support. Our other recommended HR payroll software provides more suitable options.
Zenefits Overview
| Zenefits Run Pros | Zenefits Cons |
| --- | --- |
| Simple to use | No 24/7 phone or chat support |
| Time tracking | Pricing |
| Unlimited pay runs | Limited professional services |
| New hire onboarding support | |
Zenefits Pricing and Features
Features

Essentials

Growth

Zen

Base Price

$10 per employee a month
(five employee minimum)

$18 per employee a month

$27 per employee a month

Contractor Support

✔

✔

✔

Time Tracking

✔

✔

✔

Integrations

✔

✔

✔

Compensation Management

N/A

✔

✔

Performance Management

N/A

✔

✔

Employee Engagement Surveys

N/A

N/A

✔

Collaboration Hub

N/A

N/A

✔

Well-being Tools

N/A

N/A

✔
Zenefits offers a free demo with populated sample data so that you can test the HR portion of the software and other modules, such as the payroll tools. We didn't find it difficult to navigate, and you can quickly add new employees and change employee details easily when needed. And, if you are already using Zenefits HR, adding the payroll portion won't be difficult at all to adopt.
Human Resources
Zenefits helps onboard your employees, as the system is set up to allow them to complete their new hire paperwork online, and enables you to send offer letters and run background checks. There's also time tracking, org charts, reporting, employee directories, and document management. This HR company also provides access to a choice of benefits for your employees, and it can process deductions for benefits you already offer your employees.
Payroll Processing
Zenefits offers a complete payroll processing solution. It can help you manage all types of employees, process complex deductions, track hours worked, monitor PTO and sick time, make direct deposit payments, and onboard new hires. Employees benefit from mobile paycheck tools such as the ability to review their pay stubs and track expenses. To keep your business compliant, it calculates, files, and pays employment taxes for you.
Reporting
This HR software provides extensive reporting options to give you better business insight. It offers general reports such as ledger, job costing, labor distribution, and payroll summaries. Zenefits also produces revealing reports, like timelines, deductions and contributions, garnishments, wages, tax payments, and tax liability reports. Many of these types of reports are not included with basic payroll solutions.
Time Tracking and Scheduling
While many payroll solutions include time tracking features, the tools are often limited unless the customer pays for a time tracking add-on. Zenefits competes well with the best time tracking software, as all its HR plans come with a complex time tracking solution, which helps you monitor complex schedules, off-site workers, time-off requests, schedule changes, and project hours. It also includes a mobile app for clocking in/out, requesting time off, and reviewing vacation time.
Zenefits Ease of Use
Business hours chat and phone support
Active user forum
Self-service training portal
Onboarding support
Intuitive admin dashboard
HR and payroll advisers available
The Zenefits platform is simple to use, and you shouldn't run into any issues setting up your company and performing basic functions. It includes many automated processes such as tax filing and paying, reporting, and tracking hours, to take a lot of stress off your valuable company resources. Zenefits also offers a wide range of DIY support online, including an active forum where you can interact with other Zenefits users. During standard business hours, you can contact HR and payroll advisers. It does not provide designated account managers, but you can contact advisers as often as needed at no extra cost.
Top Zenefits Alternatives
| | | |
| --- | --- | --- |
| Best for: Businesses looking for a customizable employee information system with HR, payroll, and IT management tools | Best for: Small businesses (<100 employees) needing payroll plus basic HR support | Best for: Employers wanting a PEO that provides a wide range of employee benefits, including wellness perks, at discounted group rates |
| Base monthly fee from: $0 | Base monthly fee from: $19 | Base monthly fee from: $0 |
| Per-employee monthly fee from: $10 | Per-employee monthly fee from: $6 | Per-employee monthly fee from: $49 |
| | | |
If you're not sure Zenefits is right for you, see how it compares to its top HR competitors. You may also be interested in learning why we listed it as one of the best HRIS/HRMS software for small businesses.
What Users Think About Zenefits
Most of the user reviews we found were for the Zenefits HR platform, but we still found them useful in terms of ease of use and customer support. Users commonly remark on how the software is easy to use, how affordable it is, how it saves time, and how the employee side is simple to use. On the negative side, some say they wish there was more setup support, while others call out the payroll add-on for being limited in functionality. Overall, it scores roughly 4.1 out of 5 stars; however, the payroll portion is not often reviewed separately.
When reading through user reviews, I noticed some of these trends:
| Users Like: | Users Don't Like: |
| --- | --- |
| Simple to use | Slow response time for support |
| Low price | Minimal setup support |
| Saves time | Difficult to get support for tax issues |
Bottom Line
If you are looking for an HR solution that can help you with hiring, terminating, and managing your employees throughout their employment, Zenefits may be a good fit. It offers competitive HR tools with compatible full payment processing and time tracking services. If you need assistance, you can even sign up for outsourced HR support.
Sign up for a Zenefits demo today.