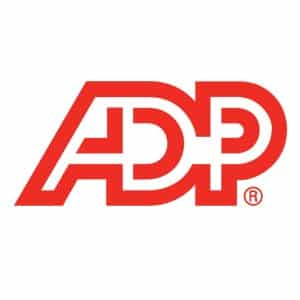 ADP Run helps 40 million workers get paid and businesses manage payroll and pay taxes. It is a powerful payroll and HR support service for medium-sized and growing companies. As your business expands, ADP scales with you. It also provides HR training and onboarding plus advanced HR and reporting tools.
What We Recommend ADP Run For
ADP has been leading the development of human resource solutions for over 70 years—and our experts have been reviewing its payroll products for more than 15 years. However, while years of experience make them top products, it begs the question: Is ADP Run's payroll services the best choice for your company?
It does offer solutions suitable for small operations, but it is ideal for companies with more than a handful of employees and are growing companies—in this case, over 50. ADP Run is scalable and includes HR support for its more advanced packages. For example, with ADP, your HR team will not have to train employees to use the system, as it provides onboarding training and employee support. It will also teach your HR and accounting teams on how best to use the payroll software.
In short, ADP Run is best for:
Midsize or growing companies: It is one of the best payroll processing options for companies with more than 50 employees. It can grow with your company (offers four different pricing plans), and it offers three months of free payroll processing to new clients. See how ADP compares to other top payroll solutions
Large companies that need HR support: As one of our selections for best HR payroll software, ADP provides integrated HR tools such as employee training and onboarding, retirement saving plan support, HR outsourcing, consulting, time-off tracking, FMLA assistance, and career development support. It also has a PEO, ADP Totalsource.
Firms needing payroll software that connects to its existing software. ADP Run is compatible with numerous popular accounting solutions such as QuickBooks, Wave, and Xero. It also integrates with enterprise business solutions offered by Oracle, Sage, Workday, and SAP. Other integrations include working with HR software, time tracking solutions, benefits services, productivity apps, and POS software.
Do you need integrations? Even small businesses usually require the use of more than one software solution. Check out our article on payroll software integration to learn more about the integrations that may help you run your business more smoothly.
When ADP Run Would Not Be a Good Fit
Small businesses with little planned growth: This solution may not be the most affordable option for small companies that need some HR features. If your company is small, you may want to consider ADP's DIY payroll option or another payroll service such as Gusto. See our expert comparison on ADP vs Gusto.
Businesses that need only ADP's add-on features: Features such as retirement, time tracking, workers' compensation, and health insurance are not included in the introductory payroll packages.
ADP Run Overview
PROS

CONS

Numerous payroll payment options
No state unemployment support for Core package
Unlimited pay run options
Setup fee required
Integrates with popular business software
Workers' compensation support is an add-on
HR support for advanced packages
No password support for employees
ADP Run Pricing and Features
| Features | Essential | Enhanced | Complete | HR Pro |
| --- | --- | --- | --- | --- |
| Price | Customized | Customized | Customized | Customized |
| Basic Payroll | ✔ | ✔ | ✔ | ✔ |
| Direct Deposit | ✔ | ✔ | ✔ | ✔ |
| Reporting Tools | ✔ | ✔ | ✔ | ✔ |
| General Ledger | ✔ | ✔ | ✔ | ✔ |
| W-2s and 1099s | ✔ | ✔ | ✔ | ✔ |
| Tax Filing | ✔ | ✔ | ✔ | ✔ |
| Debit Card Payments | ✔ | ✔ | ✔ | ✔ |
| Employee Dashboard | ✔ | ✔ | ✔ | ✔ |
| New Hire Onboarding | ✔ | ✔ | ✔ | ✔ |
| State Unemployment Support | N/A | ✔ | ✔ | ✔ |
| Background Checks | N/A | ✔ | ✔ | ✔ |
| Advanced Training | N/A | N/A | N/A | ✔ |
| Time Tracking | Add-on | Add-on | Add-on | Add-on |
| Workers' compensation | N/A | Add-on | Add-on | Add-on |
| Retirement Support | N/A | Add-on | Add-on | Add-on |
Processing payroll is the core function of ADP Run, and it offers well-thought-out tiered packages based on the size of the company and the HR features needed. However, it is not low priced. Even a small company with just 10 employees could expect to pay over $100 per month to process payroll with limited advanced features. However, if you are a company whose demands are growing, the price is easily offset by reducing resources needed to process payroll and onboarding.
If you have a lot of data to migrate into the system and need help with setup, ADP can assist you with implementation. This support is not free but likely worth it if you need help setting up the payroll services correctly. If you have a small company with just a handful of employees, you should be able to set up your business in ADP Run in less than 20 minutes.
Payroll Processing
ADP provides the payroll processing features you'd expect, such as the ability to process a variety of payroll payments—like direct deposit and check payments. It supports hourly, salary, and 1099 workers and can also help you manage functions such as tracking time, PTO, vacations, and contract work.
Tax Services and Compliance
ADP processes tax-compliant payroll deductions and makes your payments to the correct federal and local tax entities. Representatives will respond to tax agency notices for you, and large companies can use a tool called ADP SmartCompliance to help their teams stay on top of tax law changes. It reports that each assigned account manager has a minimum of eight years in ADP and tax experience.
Benefit Processing Support
Processing payroll involves a lot more than just cutting a paycheck. Most businesses also need to process deductions. If you need assistance in supporting workers' compensation, retirement plans, and health insurance, ADP offers those services. It also aids in processing unique deductions such as court-ordered wage garnishments, and responding to unemployment claims, which can save you a lot of hassle and helps keep your business compliant.
If you need to add employee insurance benefits, ADP offers a variety of health, dental, vision, life, and disability insurance plans.
ADP Run Ease of Use
Simple setup process for SMBs
24/7 year-round payroll support
Employee self-service onboarding
Remote support available
Extended chat support hours
Free webinar training courses
ADP offers a range of support options depending on your needs. You can:
Use its DIY or Core product and set up the software yourself
Request implementation support from ADP
Attend free webinar training classes or in-person events (when COVID-19 restrictions are lifted)
Browse through volumes of online self-serve resources
Considering how much this payroll software can do, I found the interface simple to navigate. It only took a few minutes to enter the information required to set up a new business, and adding or changing employee information also takes only a few minutes. One of the biggest complaints I discovered is that if employees forget their login information, an admin has to help them. Also, some customers have complained about phone support. However, larger accounts benefit from opting to have their own ADP contact, which helps negate this issue.
Top ADP Run Alternatives
| | | |
| --- | --- | --- |
| Best for: Small businesses wanting easy software | Best for: Growing companies | Best for: Small businesses with limited HR resources |
| Base monthly fee from: $19 | Base monthly fee from: $59 | Base monthly fee from: $0 |
| Per-employee monthly fee from: $6 | Per-employee monthly fee from: $4 | Per-employee monthly fee from: $8 |
| | | |
If you're not sure ADP Run is right for you, see how it compares with our top payroll services. Also, check our guide on choosing the best payroll solution to help structure your evaluation.
What Users Think About ADP Run
ADP receives mostly positive reviews from customers, with an average score of 4.5 out of 5 stars. A common remark posted is that ADP Run is easy to use, and most had few issues with setup past the first couple of weeks. Users also noted that this payroll saved them time and made their day-to-day duties less stressful.
Some of the negative comments have to do with the pricing structure. Many features that businesses might need are add-ons or require an upgrade. While this is cost-effective for large companies, it is cost-prohibitive for small operations that need a full feature set but only have few employees.
When reading through user reviews, I noticed some of these trends:
| Users Like: | Users Don't Like: |
| --- | --- |
| Product is simple to use | Price of upgrades |
| Setup is easy | No automated employee password resetting |
| Simplifies payroll processes | Slow phone responses |
Bottom Line
ADP Run is a popular solution for midsize operations or small businesses with planned, fast growth. It can scale with your company, and you can add features when you need them to accommodate growth. Many of those features are HR tools that help employees onboard without taking your HR resource's time. ADP provides support at all levels, so as you grow, you can access professional services intended to help your company best utilize the software.
Sign up for a ADP Run demo today.