5 Best Mobile Payment Apps for Stripe
This article is part of a larger series on Payments.
Stripe is a highly favored online payment gateway with great rates and excellent tools for online sales. Although a top merchant service, it does not offer its own mobile app for accepting payments as others do. However, app developers have filled this need, and there are over 30 Stripe payment apps for Android and iOS.
We examined them all and narrowed our list to the five best Stripe apps for mobile payments:
When to use Stripe Terminal
Stripe has its own online payment page, Stripe Terminal, which you can use in conjunction with a card reader. However, it's not an app; you'll need to access it through a browser.
If that's not a problem—for instance, if you're accepting in-person payments at a counter using a laptop or tablet—then Terminal lets you create your own POS that integrates seamlessly with its other products. Couple it with Stripe's pre-certified card readers or let your iOS device act as a reader instead. (It doesn't allow Android phones to act as card readers yet.)
Stripe Payment Apps Compared
Transaction fees (in addition to Stripe)

1.3%;

1% for link/text payments;

Discounts for nonprofits/high-volume

1%

1%

0.5%;

0.25% for nonprofits

1.25%

POS/Inventory

Inventory and customer lists

No

No

✔

Inventory and customer lists

Stripe Trusted Partner

✔

✔

✔

✔

No

Refunds

Through Stripe

Through Stripe

In-app

In-app

In-app

Available countries*

28

28

46

11

Not stated; accepts all currencies

Connect to card readers

✔

No

✔

✔

No

Use phone as card reader

No

✔

✔

✔

✔

Subscriptions or recurring payments

✔

✔

✔

No

✔

Google Play Store ratings

Apple Store ratings

N/A
*All the apps can accept any currency Stripe processes; number of countries per Stripe website
What about payouts? All the apps we examined pay out according to Stripe's schedule, which is seven to 10 days for the first payment, then two days thereafter. Many recommend doing a sample $1 transaction to yourself as soon as you set up the app to get the ball rolling.
Collect for Stripe: Best Overall Payment App for Stripe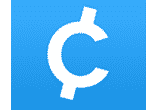 What We Like
Has tips and service fees calculations
Can set taxes
Save customer and inventory information
Customize receipts
What's Missing
Subscriptions must be set up in Stripe
Can't use your phone to scan credit cards
No POS system
Collect for Stripe Pricing
1.3% per transaction
1% per transaction for invoices, text payments
Discounts for high-volume merchants and nonprofits
Features
Certified Stripe Partner
Customizable interface
Set service fees
Sell subscriptions
Multiple user accounts
We chose Collect for Stripe as the best overall app for collecting Stripe Payments because of its versatility. It not only allows you to accept payments but also set taxes and service fees and create custom receipts. Don't like Collect's default blue color? You can even change that. It takes you straight from log in to payment, as opposed to a dashboard view, like Charge.
As a certified Stripe Partner, Collect for Stripe does a lot of interacting with Stripe. For example, subscriptions need to be set up in Stripe but can be sold through the app. It can also sync customer and inventory information with Stripe and across all your apps that use Collect. It has a test mode so you can try it out without worry.
Collect, like ChargeStripe, does not automatically log you out, nor does it have biometrics. However, it does allow for user accounts, which you can set up in the web dashboard, assigning specific permissions to limit access.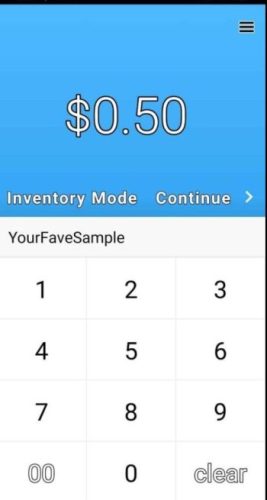 ---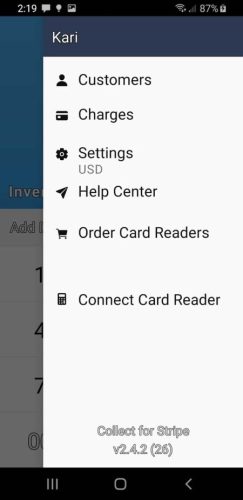 ---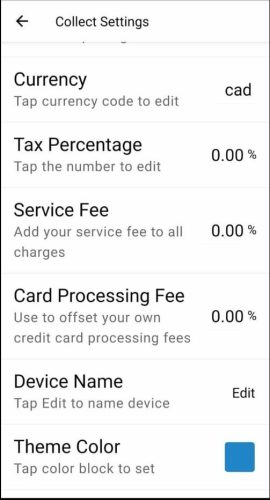 ---
---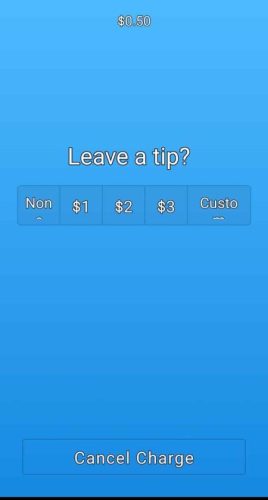 ---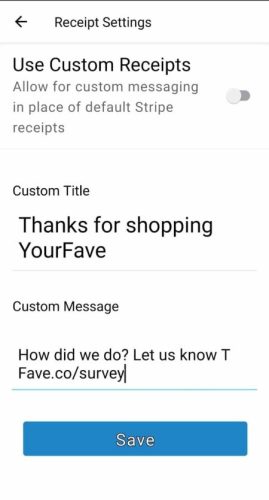 ---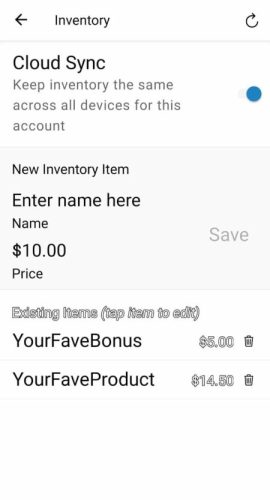 ---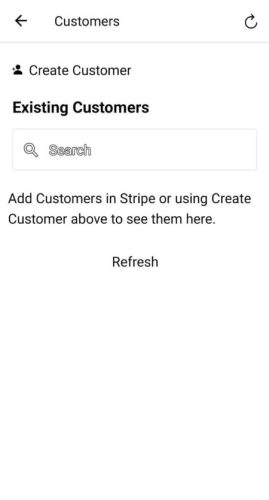 ---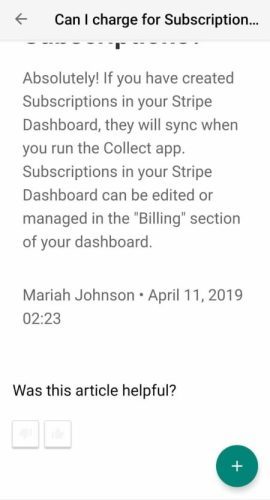 ---
Collect for Stripe Drawbacks
Collect's help center consists of an FAQ, which seems typical for these apps. It does have help articles on the website, however, which is a plus. It does not do subscriptions or invoices on the app—you need to set those up on Stripe, but then you can sell them through the app. Another mark against Collect is that you will need to attach a card reader or type in information manually; Collect does not use your phone as a reader.
Charge: Best Stripe Payment App for Taking Reservations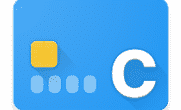 What We Like
Scans credit card with phone
Creates and saves pre-authorized payments
Very easy to use
Handles subscriptions
What's Missing
No POS system
No invoicing option
Does not calculate taxes
Charge Pricing
Features
Certified Stripe Partner
Pre-authorize payments
Link sharing
Phone can scan cards
Subscriptions
PIN or biometric login
Terminal mode
If you need to take reservations or hold payment in reserve—such as until the return of a rental—then Charge is your best choice. It's the only app on our list that has a payment tool just for pre-authorized payments. This allows you to set up a payment, but it doesn't run the payment until you manually authorize it. Otherwise, it automatically cancels in seven days. The others on our list can let you set up a payment and put it on hold, but it takes some digging to find the tool.
Like the others on our list, Charge can send payment requests by email or text. However, it sends emails from its own account rather than your personal account. You can connect it to a card reader or enable your phone to act as one for scanning card information or using it to process NFC "tap" payments. Charge also processes recurring payments, making it a strong choice for subscription services. All the apps on our list but Krossroads handle subscriptions and recurring payments.
We found overall security to be good. You have a choice of PIN or biometric logins, and Charge has a Terminal mode so that your staff does not have access to the dashboard.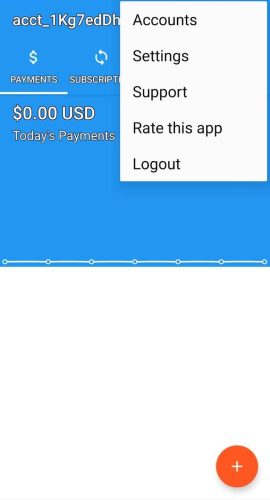 ---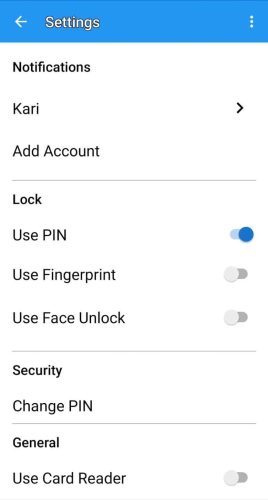 ---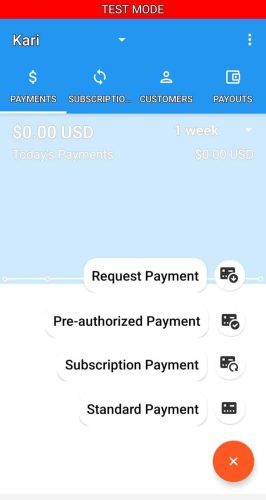 ---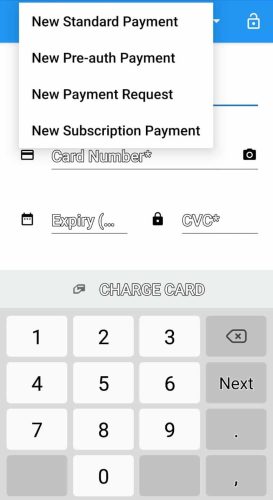 ---
---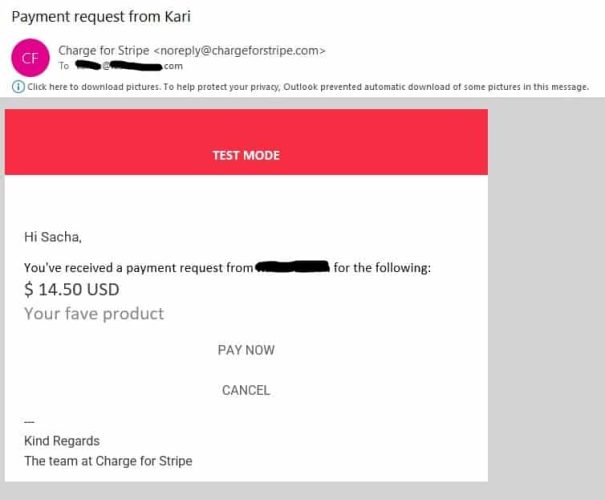 ---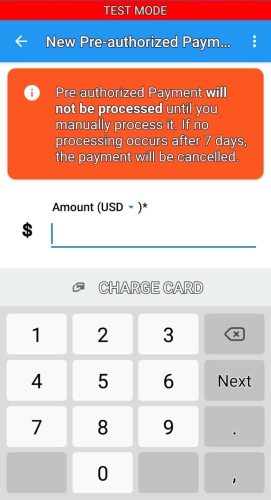 ---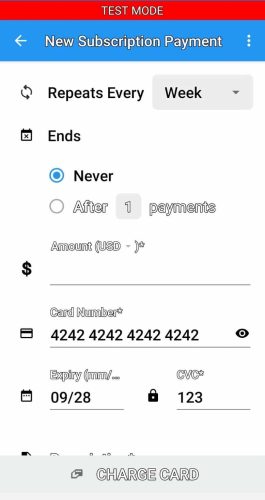 ---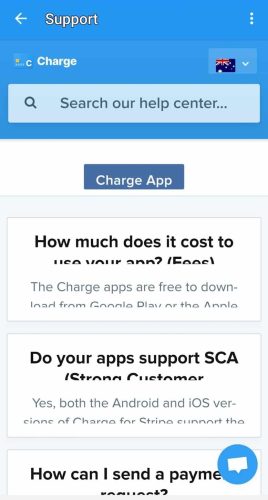 ---
Charge Drawbacks
Charge is a much better app for Android than iOS. The 14 reviews on the Apple Store at the time of this writing were evenly split between general but unenthusiastic praise and complaints of the app crashing and not scanning credit cards. If you use iOS, we recommend Collect for Stripe or ChargeStripe.
The in-app support is only an FAQ, and once you've looked at one, it takes you back to the dashboard instead of the help center. It also has an FAQ for Stripe.
ChargeStripe: Best Stripe Payment App for Service & Tip-based Businesses
What We Like
Scans credit card with phone
Process refunds in-app
Automatic tip calculation
Can calculate taxes
What's Missing
No POS system
No biometric login
Sends invoices from your email
ChargeStripe Pricing
Features
Certified Stripe Partner
Tips
Tax calculation
Invoices and subscriptions
Link sharing
Phone can scan cards
If you are a service-based business, like a salon or personal trainer, and tips are a big part of your income, then ChargeStripe is a great choice. It allows you to program in automatic tips or suggest a tip to your client when they check out. This app also has tax calculation—something Charge lacks, but the others have.
ChargeStripe can process subscriptions and send invoices, although the invoice was just a link. You can set up and save subscription plans, so you don't have to retype information every time you sign up a customer. Others on our list don't let you set plans on the app, while Krossroads does not handle subscriptions at all. ChargeStripe works in 46 countries and processes any currency Stripe can.
It does not have biometric or PIN login capability, choosing instead to log you in through your Stripe account each time. It also does not log you out when you close the app. Of course, this means it's also more convenient to use, as you don't have to log in every time there's a pause between sales.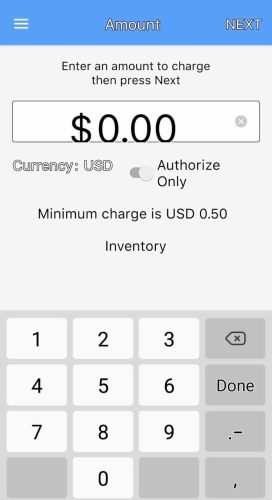 ---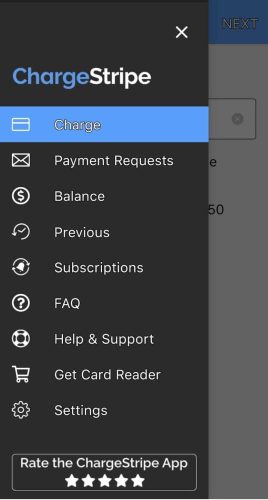 ---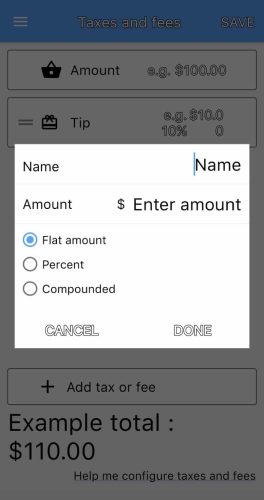 ---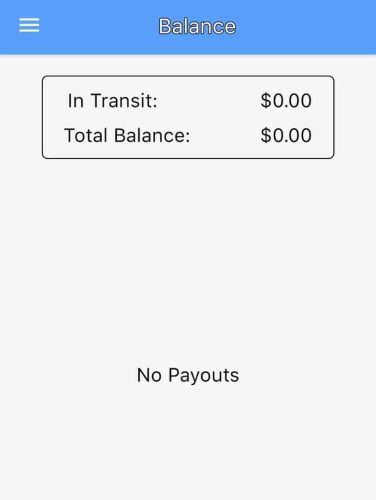 ---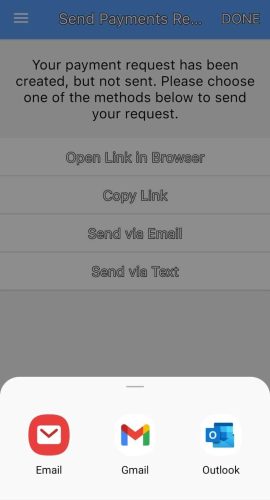 ---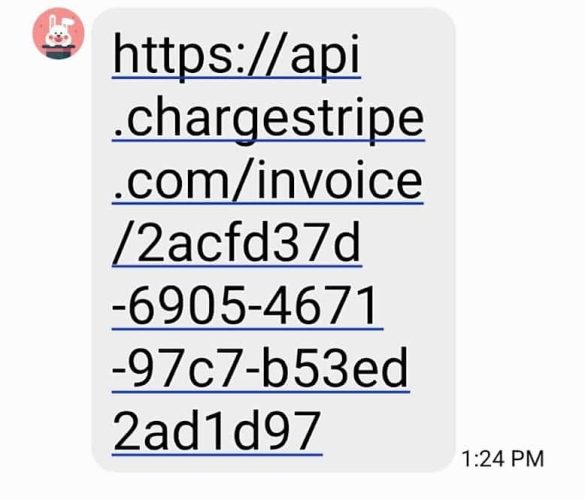 ---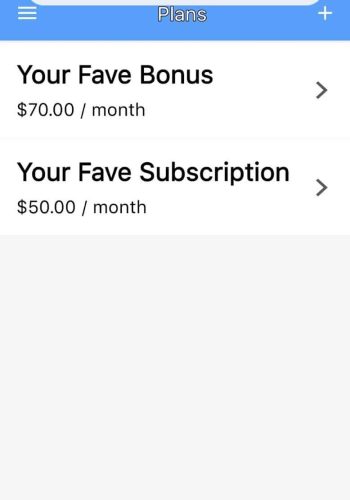 ---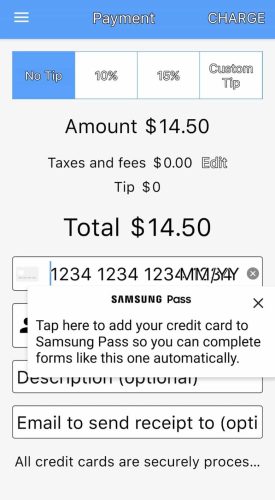 ---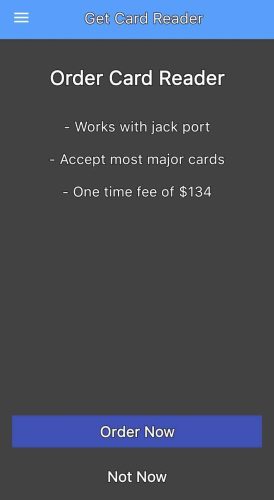 ---
ChargeStripe Drawbacks
ChargeStripe does not have terminal or test modes. We were not quite sure if we were setting up subscriptions correctly, and the help section had no instructions. The help desk responds by email within a couple of hours.
Krossroads: Best Stripe Payment App for Businesses Needing a POS System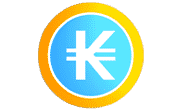 What We Like
Lowest transaction fees
Scans credit card with phone
Process refunds in-app
Charts online and in-app for transaction and profit analysis
What's Missing
Only available in 11 countries
Does not handle subscriptions
Not available for iOS
Activating the account took a long time
Krossroads Pricing
0.5% per transaction
Nonprofits: 0.25% per transaction
Features
Certified Stripe Partner
Complete POS
3D Secure
Multiple payment options
Internationally used
Save carts
Inventory modifiers
If you need a POS or mobile POS system that works with Stripe and are not interested in creating your own through Stripe Terminal, then Krossroads is a good option. This is the only built-for-Stripe app that includes a full-featured POS system. It even has modifiers and categories, so it works for restaurants and coffee shops as well.
Krossroads has more tools than the others on our list. For example, it can save carts and store customer information. It offers more ways to accept payments than others on our list, including cash and checks. It also has a web component where you can view reports, create payment pages, and more.
Like most of the apps, it does not log you out when you close the app. Signing in requires a password, but there are no biometric functions like you'll find with Charge. However, it is 3D Secure, which is required for commerce in Europe. The others on our list get this security through Stripe because they do not store customer account information.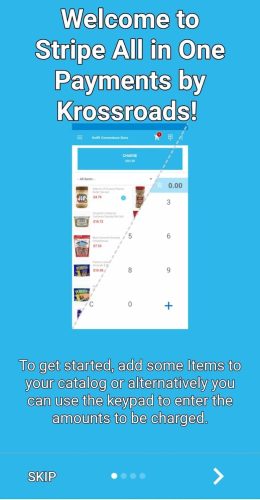 ---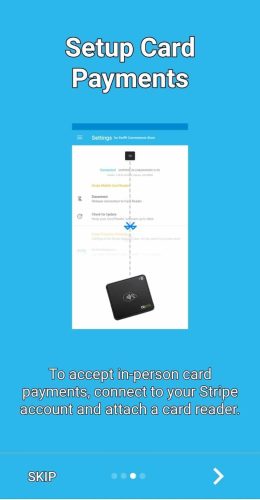 ---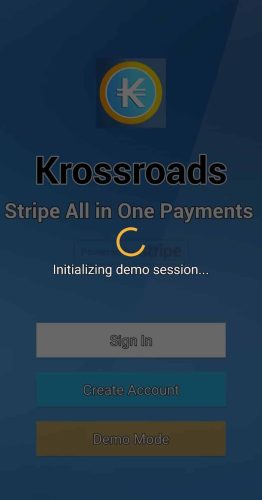 ---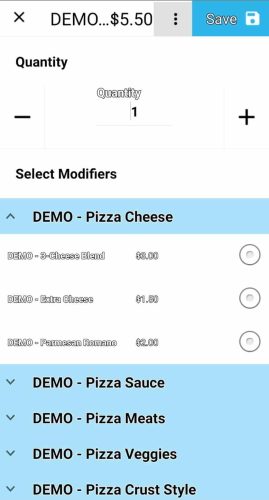 ---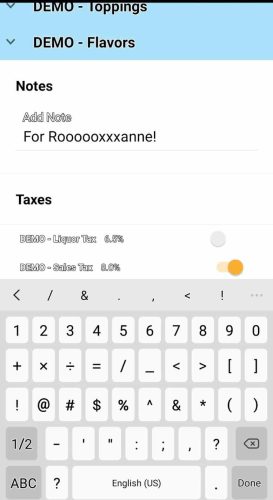 ---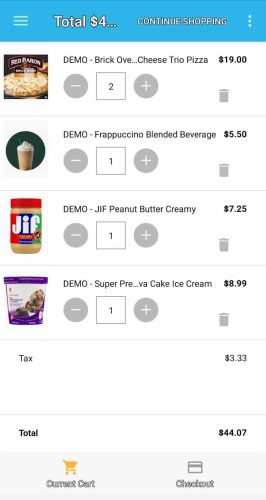 ---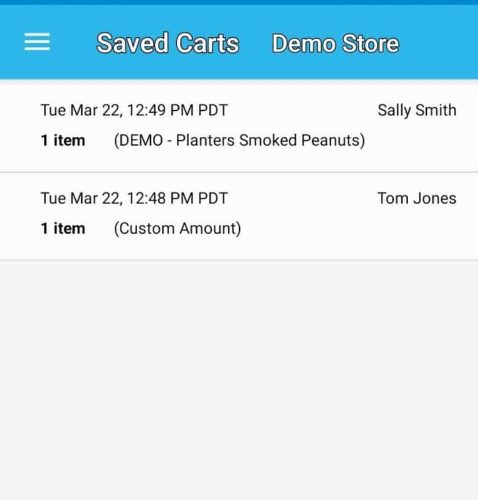 ---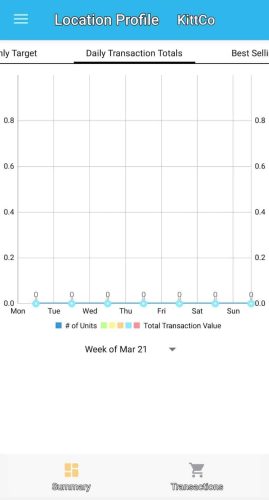 ---
---
Krossroads Drawbacks
Krossroads is not available for iOS. In Android, we didn't have much luck setting up an account on the app due to timeout issues but were able to do it online. The app is slow to load—sometimes timing out when we tried to log in as well. It cannot handle subscriptions or recurring payments, although it does have an invoice mode.
Stripe Payments (FacilePay): Best Stripe Payment App for QR Codes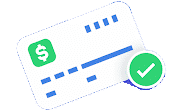 What We Like
Scans credit card with phone
Can store inventory information
Holds customer information
QR Code processing
What's Missing
Higher transaction fee than others
No POS system
Can't connect a card reader
Stripe Payments (FacilePay) Pricing
Features
Custom invoices
QR code creator
Login with PIN
Fingerprint scanner
Kiosk mode
Inventory tools
Payment links
Phone can scan cards
QR codes are increasing in popularity for payments as they provide a touchless alternative as well as ease of use. Stripe Payments (FacilePay) is the only one of the apps on our list that offers QR codes. In addition, it's a terrific app with invoicing, payment links, and more.
Stripe Payments had the most detailed invoice creator of those on our list as well, although you have to have a customer registered on your Stripe account to create it. (You can add a customer to Stripe through your app.) It has an inventory function that lets you set costs in the currency of your choice as well as assign taxes. You can also set it to ask for tips, although it does not do the calculations for you.
If you shut down the app, you will need to enter your PIN to log back in again. Only Charge on our list also had this feature. Stripe Payments also gives you the option of fingerprint scanning, and it has a terminal mode (called kiosk mode) that only lets you or your staff access the payments terminal. This was the only app that let you sign in with Google.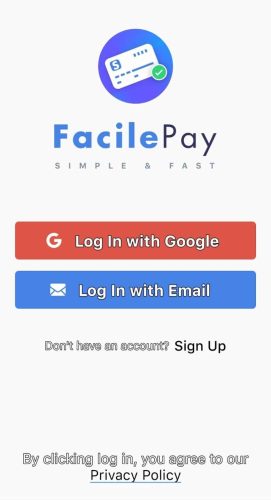 ---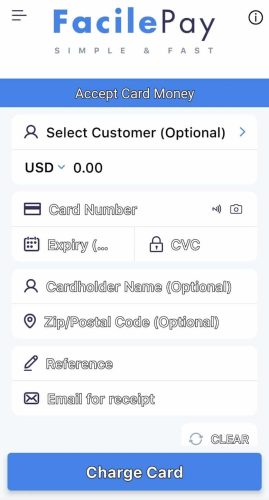 ---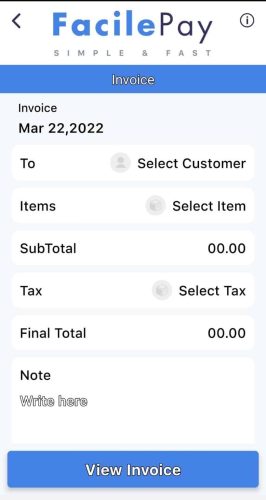 ---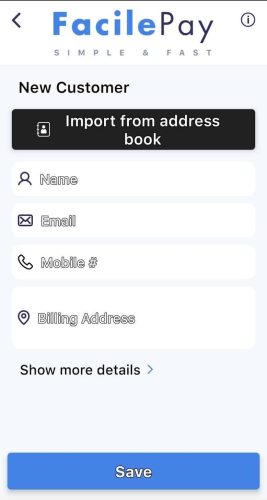 ---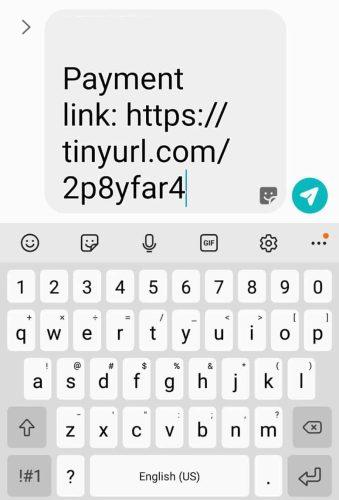 ---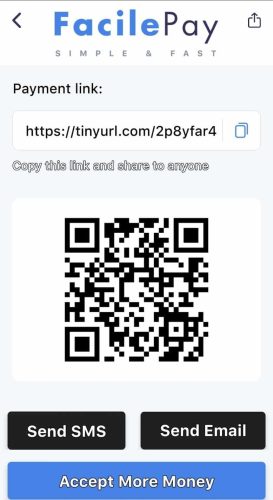 ---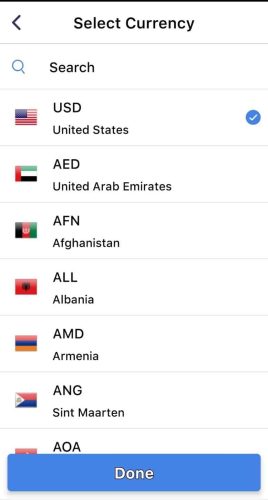 ---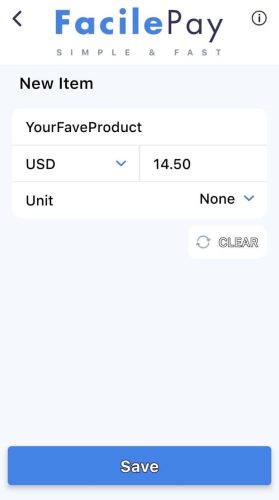 ---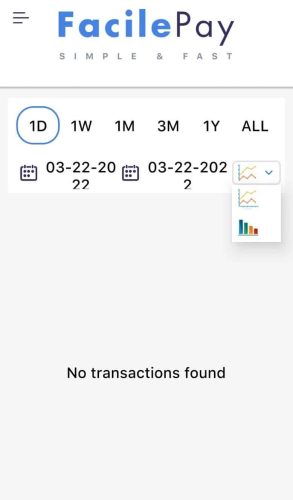 ---
This is the only app on our list that is not a Stripe Certified Partner, but we did not see that as a disadvantage, necessarily. The app works well and ties to Stripe fine. Users rate it highly and did not mention issues integrating with their Stripe account.
Stripe Payments Drawbacks
While we liked the detail of the invoices, we were not impressed with the links. They are generated as TinyURLs, great for space but unrecognizable, and it sends without any explanation. You'll need to warn your customer, or it could be taken for spam.
Stripe Payments does not connect with card readers. Instead, you can use your phone to take a photo of the card or use it for tap payments.
How We Evaluated
We started with 30 apps as seen on Stripe's Trusted Partners page, as well as on search results on the Google Play and Apple App stores. Then we narrowed it down to those that processed payments (as opposed to simply sending links) and scored high on both platforms. From there, we looked at transaction pricing, ability to use card readers or use your phone as a card reader, payouts, ability to accept payments, and other functions.
Once we had a core list of candidates, we hand-tested each for ease of onboarding, sending and receiving payments, and other important retail tasks. The five above proved the best for features and ease of use, with Collect for Stripe coming in as best overall.
When testing each of the payment apps, we experienced a delay waiting for the verification code when we were required to reconnect to our Stripe account. Sometimes the delay took a minute or more. You may want to plan for that when getting ready to take payments.
Bottom Line
Just because Stripe doesn't have its own mobile app doesn't mean you can't accept payments in person, on the go. The five mobile apps we explore in this article are popular, trusted, and highly rated. While each has a specialty, all cover the most important payment needs. Some work with Stripe's card readers, while others let you use your phone as a reader.
We chose Collect as the best overall Stripe payment app for mobile. While it lacks a POS system, it nonetheless collects customer and inventory information, which syncs with Stripe. It has the most payment modifications—such as adding service charges—and users on both Apple and Android gave it very high marks. It's free to download, so give it a try today.
You May Also Like…