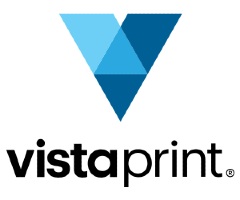 Call logs are records of incoming and outgoing calls. Details recorded may include call origin or destination, length, date, and time. Business owners use call log data to identify trends like peak hours or customer locations, monitor call center performance, and comply with industry requirements. Reviewing call log information helps companies improve performance, assess lead generation and sales activity, and design efficient workflows.
Free Call Log Templates
Depending on the business phone service you use, call logging can be automatically done for you. However, it is often done manually using a call sheet, which can be printed in bulk as a helpful notepad that can be placed next to phones with a service like Vistaprint. If your business phone service does not offer automated call logging, we encourage you to download and use one of our free call logging templates.
Download the business-to-business (B2B) call log template
Download the business-to-consumer (B2C) call log template
How Call Logging Works
Call logs are a free feature on cell phones, some desktop devices, and in the best business phone systems. For instance, cell phones and some desk phones automatically display call details such as the caller's name, phone number, date, and time, and also track call duration during a call. However, this call information must still be manually entered into your call logs.
Alternatively, voice-over-internet-protocol (VoIP) systems generate searchable phone call records that are available on your softphone app or admin portal. Unlike cell phone call histories, VoIP softphone apps attribute calls to specific lines and extensions. In addition, you can add call notes and integrate call logging tools with your customer relationship management (CRM) platforms.
Manual Call Log Templates vs Automated Call Logging
Manual call logs typically consist of paper printouts, like those we have included in this article, or computer spreadsheet templates used to log calls. However, as a best practice, users should also transfer the data from call logs into customer relationship management (CRM) software. As a result, manual call logging is both less effective and less efficient than automated systems because it's easier to make errors and much more time-consuming.
In contrast, VoIP business phone features include call logging tools to automatically capture, record, and organize call details. From there, you can search and sort call logs according to date ranges, call type, duration, destination, or origin. Automatic call logging eliminates human blunders and you can set up regular reports to view metrics.
How to Check Your Call Logs
The method used to check your call logs varies by device or VoIP service. Android and iPhone devices have a phone app icon. Tap the icon and click on Recents. Typically, missed calls are red, whereas answered calls are in black or blue font. Dialed numbers may show up in a green font or have a small telephone icon next to the number. View individual call details by clicking the entry or the small information box next to it.
On the other hand, if you're using a VoIP business phone system, log into your softphone app or admin portal and click Call Log. Some providers, like RingCentral, let you customize your view by choosing a simple or detailed display. From there, you can filter your call logs or click on individual numbers to see details.
Benefits of Call Logging
Call logs are beneficial for nearly all companies and industries. Phone histories provide a wealth of details used by decision-makers to assess performance, improve customer relationships, and optimize scheduling.
The top benefits of call logs include:
Enhance customer support: Review call logs and notes to see resolution times and common complaints, or use call data to help resolve customer disputes.
Boost staff productivity: Check out incoming and outgoing call duration by employee, extension, or phone number to identify areas for improvement.
Predict business expenses: Use historical data to decide if you need more or fewer phone lines, extensions, phone numbers, or features, such as on-hold music or international dialing plans.
Improve scheduling: Look at call logs and identify trends affecting the number of people who need to be scheduled per shift or day.
Satisfy compliance standards: Some financial, legal, and medical companies are required to retain audit logs. Call logs help businesses adhere to these policies.
Keep customer data updated: Connect your small business VoIP service to your CRM so that agents can verify and update records as calls come in.
Automate workflows: Schedule daily, weekly, or monthly reports and send them to your email or the supervisor's account automatically.
Pros & Cons of Call Logs
PROS

CONS

Improve customer experiences by tracking frequent callers and call length while continually updating records
Not all VoIP systems allow you to attach notes or phone recordings to call details
Save money by tailoring schedules and numbers of phone lines to your anticipated call volume
Cell phone apps offer fewer call logging features and functionality than VoIP services
Gain efficiencies by automating your reporting process and reducing time spent on manual data entry
Manual call logging is inefficient and error-prone, making it harder to get data insights
Call Log Costs
Automatic call logging comes with most VoIP phone systems, so the cost will depend on the system you use. In contrast, manual call logging is the cheapest option. The simplest method is to use a call log template in a notebook or a spreadsheet program. While less expensive than VoIP, keeping manual records may actually cost more and may not provide as high a return on investment when employee labor expenses are factored in.
Some companies also use call logging tools included in free or paid CRM software. Workers confirm customer information, update records, and add call notes. However, the best CRM software often requires a monthly subscription fee and lacks some of the functionality found in VoIP tools, such as automatic call logging and report generation.
Call Log Providers
The majority of VoIP providers offer automatic call logging on all plan tiers. When choosing a service, you'll want to decide on a budget and how you want your phone features to support current and future business goals. Select the right provider and package based on ease of use, features, and integrations. The following solutions are excellent options for call logging and other features.
Nextiva

Nextiva offers four VoIP plans, and all come with basic call history and logging features. Administrators use the Nextiva Voice Portal to check the call history or filter data by date, user, or call type. Enhanced call logs offer details like the call center number used to dial outbound calls and redirection or transfer number and reason.
In addition, CRM software comes with all but the entry-level plan. Companies wanting advanced business features may prefer the Enterprise or Ultimate packages, which include voice analytics and call recording. These versions also integrate with external software, such as ServiceNow and Bullhorn.
Pricing starts at $23.95 per user, per month with an annual payment for teams of one to four people. Plus, Nextiva provides volume discounts, so subscription costs decrease as you add users.
RingCentral

There are four RingCentral plans. They all include call log reports and enable you to view records for all inbound and outbound faxes and calls, including the specific phone number or extension dialed. Additionally, RingCentral packages include RingOut. This feature lets you tap on any phone number in your call log and quickly place a return call.
Advanced RingCentral features come in their Premium and Ultimate packages, including real-time analytics, integrations with Salesforce, and call recording. The call recording feature stores recordings in your call logs, where you can select download or playback options.
RingCentral plans start at $19.99 per user, per month for two to 20 users with an annual payment. While RingCentral gives discounts for adding users, reduced pricing doesn't start until you reach 100 users.
Freshdesk Contact Center

Freshdesk Contact Center offers five call center packages, including a pay-as-you-go plan. All come with call metrics and call notes. However, unlike Grasshopper, call metrics aren't limited to admin users. Plus, Freshdesk Contact Center gives performance details for each agent, such as post-call processing times and call handle time.
You can also add tags to calls or see icons in your call logs for call recordings, notes, or transcripts. Freshdesk Contact Center's upper-tier packages, Estate and Forest, also provide features like real-time call summaries, call recording, and advanced call metrics.
Their pay-as-you-go plan supports an unlimited number of agents and concurrent calls, but you'll pay charges per phone number and per minute. Monthly subscriptions start at $15 per user, per month with an annual payment.
Grasshopper

Choose from any of the three Grasshopper plans to get access to three call log reports: activity, detail, and usage. Usage reports let you view metrics like average call length. Detail reports provide information about calls during a given time period, from caller IDs to extensions to destination numbers. Finally, activity reports provide an overview of calls by type, like voicemails, hang-ups, and faxes.
Unlike VoIP providers, Grasshopper plans don't offer different features or charge a per-user price. Instead, the packages provide one to five phone numbers and three to unlimited extensions. The entry plan costs $26 per month when billed annually.
Vistaprint

If you're looking for manual call logging tools, consider using an online printing service like Vistaprint to print call log pads with the exact information you want logged. You can print call log pads for everyone in your office and even choose between magnet and cardboard backing.
During the design process, you will upload your call log template as a PDF file. Pricing starts at $7.50 per 50-sheet, 4×5.5-inch size notepad. However, Vistaprint frequently offers discounts and promotions for new users and, when ordering in bulk, the price decreases.
Frequently Asked Questions (FAQs)
Can I check call history online?
VoIP systems and some cell phone services let you check your call history through an online portal in a browser window or using a mobile application. Other ways to check your call logs include selecting the icon on your mobile phone or viewing the display screen on your desktop phone.
Are call logs private?
Call log privacy depends on the type of system used. Many VoIP systems only allow administrators to access detailed call logs through the admin portal. Other software tools, such as CRMs, let you set user permissions to allow or restrict call log viewing. However, paper logs and unprotected computer call log templates pose privacy risks. They're easier to leave out, get lost, or stolen.
How do I download my call history?
Many VoIP services and cell phone providers support downloads of call logs in portable document format (PDF), Excel spreadsheet (XLS), or comma-separated values (CSV) files. Some systems let users attach call log reports to emails. When using an iPhone, you can also view call history in iTunes or download a third-party app like Call History: Any Numbers or the Call Log Analytics app.
Bottom Line
Call logs provide valuable business insights that can be used to create efficiencies, improve caller experiences, reduce operational expenses, and evaluate agent performance. Automatic call logging tools simplify the process of tracking and collecting data. However, business users may consider call log templates either on paper or spreadsheets as a viable, though less efficient, alternative.