Time Tracker by eBillity: Is It the Right Time Tracking Software for Your Business?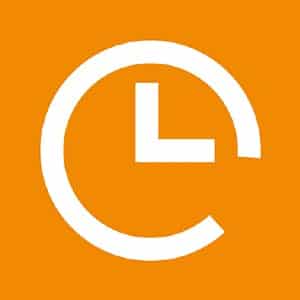 Visit Time Tracker by eBillity
What We Recommend Time Tracker For
eBillity's Time Tracker is designed to streamline and automate time tracking for employee payroll and client billing. It's great for professional service firms, small to midsize businesses (SMBs), and those with remote and/or mobile employees that need a flexible solution for tracking and managing time sheets, creating staff schedules, monitoring projects, and billing clients.
While eBillity's Time Tracker didn't make it into any of our time tracking-related buyer's guides, it's still one of the popular solutions for both freelancers and small business owners. It even offers legal time tracking and billing tools through its LawBillity app. The features are similar to Time Tracker but include legal expense monitoring, invoice formats preferred by lawyers, and multiple payment options (such as credit card, cash, and through trust accounts).
LawBillity was formerly eBillity's Time Tracker + Legal solution. It was rebranded to LawBillity in December 2020 and has all of the features included in Time Tracker + Legal but with additional integration with legal billing and payments software.
In short, Time Tracker is best for:
Remote teams with weak internet connections: Time Tracker will continue to log hours even if you're offline—provided you're using its mobile apps. It will synchronize the time data to your account once the internet connection has been restored.
Professional service companies and freelancers who need to track billable hours: Time Tracker has an online timer that you can easily start and stop as you work on projects. Hours that you tagged as billable can be used to generate invoices to bill clients.
Law firms looking for a time tracking solution with built-in legal features: The LawBillity app helps you to accurately track time as you handle your clients' legal matters. It converts billable hours and expenses into invoices that are exportable in Legal Electronic Data Exchange Standard (LEDES) and Legal Solutions Suite (LSS) file formats. Plus, you can opt to get paid online or apply the clients' payments to your invoices from trust accounts.
When Time Tracker Would Not Be a Good Fit
Businesses looking for free project time tracking software: If you need basic tools to track time for projects, Clockify is a good option as it lets you capture and monitor time for unlimited projects and for an unlimited number of users at no cost.
Budget-conscious freelancers with only a handful of projects: For those that only require one user seat and have up to two active client projects, we recommend Harvest since you can track time, send invoices, and accept online payments for free.
QuickBooks accounting users looking for a seamless time tracking integration: While Time Tracker does connect with QuickBooks Online, it is not as seamless as QuickBooks's integration with QuickBooks Time.
Time Tracker Overview
PROS

CONS

User-friendly
App has frequent bugs
Flexible time tracking with multiple time clock options
Not for large firms; can get expensive if you have many employees
Legal invoicing format
Limited payroll integration options (only connects with ADP and Gusto)
Visit Time Tracker by eBillity
Time Tracker Pricing
eBillity offers a basic Time Tracker plan and a Billing option. The basic plan comes with employee scheduling and time tracking functionalities, while the Billing package has additional invoicing, job costing, expense tracking, and online payment tools. If you need legal features, its LawBillity app supports LEDES and LSS invoice formats in addition to monitoring time spent on client matters, the expenses incurred, and the payments received.
Features

TimeTracker

Billing

LawBillity

Pricing*

($/Month)

$12.50 plus $7.50 per user

$22.50 plus $12.50 per user

$30 per user

Time Tracking

✔

✔

✔

Employee Scheduling

✔

✔

✔

GPS Tracking and Geofencing

✔

✔

✔

Time Sheet Approvals

✔

✔

Alerts and Reminders

✔

✔

✔

Free Mobile Apps

✔

✔

✔

Free Email, Phone, and Chat Support

✔

✔

✔

Expense Tracking

N/A

✔

✔

Online Payments

N/A

✔

✔

Client Portal

N/A

✔

✔

Job Costing

N/A

✔

Client matter costing

Invoicing

N/A

✔

LEDES and LSS invoicing formats

*eBillity offers a 20% discount for annual subscriptions (billed as a lump sum).
Time Tracker Features
Time Tracker combines multiple features in one cloud-based solution. You can track time from any device, manage time sheets, create schedules, monitor project expenses, bill clients, accept online payments, and generate reports without using separate programs. Here are some of its essential features:
Mobile and Web Apps
In addition to tracking time from computers, its web apps let you sync time data and log hours from within several third-party solutions like Basecamp, Asana, Gmail, and Zapier. Downloading Time Tracker's mobile apps from the App Store, Google Play, and the Amazon Appstore also enable you to capture time from smartphones and tablets. It even has an offline mode that continues to track time in case you lose connection to the internet and then syncs the time data to your account once the connection has been restored.
---
Time Tracking
Time Tracker lets you choose between two tracking methods: timers and time cards. Timers are optimal for those who need to track billable hours for client invoicing, while time cards are ideal for employers who want to capture employee time for payroll.
Timers: Similar to a stopwatch, Time Tracker's online timers have start, pause, and stop buttons that you click to capture every second spent working on projects and tasks. Time entries can be marked as billable or nonbillable; billable hours can be used to create invoices.
You and your team can easily switch between projects, clients, and tasks and run as many timers as needed. And when you start a new timer, Time Tracker will pause the other automatically. It also sends alerts for overtime and when an employee break is coming to an end.
Time cards: Employees can log actual hours worked and take breaks by clicking the clock-in/out and "Take a Break" buttons. It has the alerts and project, task, and client switching capabilities that its timer version offers, plus your employees can submit time sheet entries for manager or admin approval. Aside from automatically calculating overtime, Time Tracker lets you set up time rounding rules, add paid/unpaid break options, and create overtime and employee break alerts.
---
Time Clock Kiosk App
Ideal for those who want to capture employee clock-ins/outs from a centralized device, this time clock kiosk app is compatible with iOS and Android devices. You can even set up as many kiosk locations as you need. It has all the features of Time Tracker's time cards but with additional clock-in requirements—employees have to input a four-digit PIN to log their actual work hours. The system also takes a snapshot of the employees while clocking in, attaches it to their time entry, and notifies the manager when a buddy punch occurs.
---
GPS Tracking and Geofencing
Equipped with mobile GPS tracking capability, Time Tracker helps you verify and monitor your field employees' location through GPS coordinates. Creating geofences and setting up a radius from the job location in which your teams can clock in can also ensure that your employees log hours only in designated work areas.
---
"On the Clock" Tracking
Time Tracker's "On the Clock" feature combines internet protocol (IP) detection and GPS tracking to capture and map an employee's location while clocked in. Locations are updated every 10 minutes, and you can choose to set GPS tracking as required so that employees won't be able to log time if they disabled the location services on their mobile devices.
---
Scheduling
Create daily, weekly, or monthly schedules and easily share them with your team through the app and via email. Time Tracker's employee scheduler also lets you create multiple shift templates and copy/paste previous schedules. You can even set up paid time off (PTO) codes, track accruals and balances, and approve or reject PTO requests.
---
Project Tracking and Job Costing
Time Tracker lets you plan project schedules, allocate costs of materials to a project, and set employee costs and client billing rates. It has real-time reports to help you monitor whether or not projects are within budget, view hours spent on each task, check labor cost distribution, and compare planned versus actual costs.
Creating accurate job estimates is also key to improving project profitability. With Time Tracker, you can use historical time data to come up with an estimate of the total work hours and manpower required to complete projects.
---
Client Invoicing and Payments
Generate invoices to bill clients using data from tracked hours and billable expenses. Time Tracker's invoices are even customizable (add your company's logo and branding elements), plus you can upload snapshots of receipts directly from your mobile device. Your customers can also view outstanding invoices, pay bills online, and check completed projects via Time Tracker's client portal.
If you prefer online payments, Time Tracker connects with Stripe so you can accept client payments (via major debit and credit cards) instantly. It also automatically adds payment links to your invoices for easy online transactions.
---
Legal Time Tracking and Billing
LawBillity, formerly Time Tracker + Legal, lets you convert tracked hours and billable expenses into invoices in either LEDES or LSS file formats. Receive online payments instantly when you connect with LawPay, a legal billing and payment software, and/or set up automated clearing house (ACH) electronic payments. In addition to adding payment terms and late fees to invoices, you can select the payment method, such as credit card, check, cash, and trust accounts.
LawBillity also has an invoice tracking feature that monitors paid and unpaid transactions. You can set it up to send branded email reminders to clients, saving you time from having to manually do it yourself. It syncs automatically with QuickBooks, so the email reminders stop once the client has sent the payment.
---
Third-Party Software Integration
Time Tracker integrates with third-party accounting, payroll, legal, and expense management solutions. Here are its partner systems.
Accounting software: QuickBooks, MYOB, Sage, and Xero
Payroll systems: ADP and Gusto
Legal solution: Clio
Expense management tool: SAP Concur
---
Time Tracker Ease of Use
Easy to learn and use
Guided account and system setup
Customizable dashboard
Webinars and FAQs
Phone, email, and chat support
Time Tracker has a user-friendly interface with controls that are simple to learn. Its dashboard is highly customizable. You can choose the data most important to your business by clicking the "+" or "x" buttons to add and remove dashboard widgets (like projects, shortcuts, hours per user, amount billed per client, and the time card).
If you don't have time to set up your account, eBillity has product specialists who will do it for you. They can help you navigate the features, integrate the system with other software, and even set up your time tracking apps. In case you prefer to do things on your own, Time Tracker has a Setup Wizard widget that's automatically added to the dashboard of new users. It contains the essential features that you need to set up—from adding users and creating break and time rounding rules to downloading its web and/or mobile apps.
eBillity also offers customer support through phone, email, or chat, as well as FAQ materials and live webinars. Those who are interested can even schedule a private demo or sign up for a 14-day free trial.
Top Time Tracker Alternatives
| | | |
| --- | --- | --- |
| Best for: Restaurants and retail shops with one location wanting free time tracking and scheduling software | Best for: Seasonal businesses that keep employees on standby based on weekly labor needs | Best for: QuickBooks users who want to track billable hours and employee attendance of hourly staff |
| Monthly fees from: $19.95 per location but has free plan | Weekly fees from: $2 per employee for its "Flexi Weekly" plan | Monthly fees from: $20 plus $8 per employee |
| | | |
If you're not sure Time Tracker is right for you, see how it compares with our top time tracking software.
What Users Think About Time Tracker
Users who left Time Tracker reviews online said that it is easy to use and setting it up has been a breeze. Others like its flexible time tracking options that allow them to accurately capture billable hours from multiple devices. On the other hand, several users complained about its glitchy apps, software lag times, and syncing errors.
At the time of publication, Time Tracker reviews earned the following scores on popular user review sites:
When reading through user reviews, I noticed some of these trends:
| Users Like | Users Don't Like |
| --- | --- |
| Easy to use | Occasional software lags and mobile glitches |
| Has a wide range of online tools for tracking time, projects, and client billings | Some of the features are unintuitive; requires several clicks or has extra steps |
| Reasonably priced | The dashboard looks a bit dated |
Bottom Line
Time Tracker by eBillity offers a cloud-based time tracking solution with rich features and great benefits for remote teams and businesses. It tracks expenses, generates invoices, and supports online payments. Not only does it streamline the process of managing time, but it also offers multiple time trackers for logging hours on client projects or simply capturing employee clock-ins/outs for payroll processing.
If you're looking for software that can track time with complete flexibility, Time Tracker is a great choice. Sign up for a 14-day free trial today to evaluate whether or not it fits your business requirements.