Learning how to properly bill time can be a tricky concept to master. In this guide, we uncover the 14 best free time-tracking software options that can ensure accurate billing to your customers, or accurate payment to employees/contractors who have performed the work. These provide a great alternative to manual time sheets and will work well with your accounting software.
If the majority of the revenue your business generates is based on billable hours, you need a time tracking software you can rely on to ensure accurate customer billing and payment to employees/contractors who have performed the work. In addition to time tracking, some apps include invoicing, estimates, project management, and GPS tracking features.
The best free time tracking software options are:
1. Harvest: Best All-in-One Time Tracker

Harvest is the best all-in-one free time tracking software. You can track time, create unlimited invoices, manage projects, create unlimited estimates, and track expenses. The free plan is ideal for freelancers who don't need to give other users access to their data. You can track a maximum of two projects with the Harvest free plan. Harvest also integrates with other popular software like QuickBooks, G Suite, Trello, and Slack so you can easily export hours.
Harvest User Reviews
Positive reviewers said Harvest is easy to use, and they like the built-in project management tool. Negative reviewers said they would like to see Harvest make improvements in the invoicing and reporting capabilities.
2. todo.vu: Best for Accounting Software Integration


todo.vu is a free time tracking software that integrates with a number of accounting software applications, including Xero, FreshBooks, and Zoho Books. It also has CRM, project management, and billing capabilities. It is ideal for freelancers, consultants, and teams. You can enter time for projects, tasks, and clients. todo.vu also has detailed reports you can run to stay on top of a project or task as well as find any unbilled time. Plus, you can use todo.vu to bill your customers or connect it to your existing accounting software.
todo.vu User Reviews
todo.vu users said the app is perfect for new startups and businesses with a small team. The software is intuitive and easy to keep track of what each team member is doing. On the negative end, todo.vu users note that there are a number of features that need improvement, such as the auto-repeat task feature.
3. toggl: Best for FreshBooks Users

toggl is a free time tracker that is ideal for businesses that currently use FreshBooks because you can easily export hours out of toggl to an invoice in FreshBooks. toggl syncs across platforms, so you are able to begin a task on your smartphone and finish it on your computer. The toggl free plan allows you to track time by project, task, or employee.
toggl User Reviews
On the whole, online user reviews for toggl are positive. toggl users like the ability to track their time using the app on their mobile phone and browser. The built-in reminders to record hours is another popular feature. The negative online user reviews were centered around the fact that toggl is missing advanced features such as calculating the average time spent on a project.
4. Homebase: Best for POS Integration

Homebase is a free time tracker and scheduling software that integrates with popular POS apps. Plus, employees and contractors can review schedules, trade shifts, request time off, and communicate with coworkers. This information can be accessed from a desktop computer or mobile device. Homebase helps you stay compliant by tracking paid and unpaid breaks and by keeping track of missed shifts, breaks, clock-outs, and overtime. In addition, Homebase allows you to export your time sheets directly to payroll providers like Gusto.
Homebase User Reviews
Overall, Homebase user reviews are positive. Homebase users like how easy it is to schedule staff as well as the seamless integration with POS apps like Clover POS and Revel POS. Negative reviews centered around glitches in the software that resulted in errors in the clock-in and clock-out times. Read all of our reviews on the Homebase User Reviews page.
5. AccountSight: Best for Multiple Levels of Approval

AccountSight is a free time tracker that is ideal if your time sheets require more than one approval. AccountSight allows you to easily track time by project and task, add additional comments, and attach files to time sheets. You can easily upload multiple time sheets from Excel to AccountSight for review, approval, and payment. Automatic reminders can be setup to ensure time sheets are submitted on time. AccountSight integrates with QuickBooks Desktop and QuickBooks Online products.
AccountSight User Reviews
We searched the internet to see what AccountSight users think about the program. Overall, positive reviewers like how intuitive the software is and when you do need help, they have great customer service. There were not many negative reviews but one customer did mention that certain tasks cannot be performed using a mobile device.
6. Hubstaff: Best for Payroll Processing


Hubstaff is a free time tracker for both remote and in-office employees. It has built-in payroll features as well as invoicing to bill clients. Time can be added manually or automatically using integrated apps. Managers can set permissions to control which employees are able to enter time manually. You can view time in three ways: Daily, Weekly or Calendar view.
Hubstaff User Reviews
Overall, Hubstaff user reviews are positive. Users who left a positive review said that Hubstaff saves them a lot of time when they have contractors/employees who may be located in another state or country. The negative reviews centered around occasional glitches in the system and the inability to communicate with employees directly within the app.

QuickBooks Time (formerly TSheets) is ideal for a business that has employees who work out in the field because of its GPS tracking capabilities. QuickBooks Time helps to reduce fraudulent time entries by showing you the exact location of an employee when they clocked in or out. QuickBooks Time also allows you to use your own tablet as a punch clock. Employees can clock in using a four-digit code.
QuickBooks Time User Reviews
Overall, QuickBooks Time user reviews are positive. Users who left a positive review said that they are impressed by the outstanding customer support that is available when you need it. They also like that you can use the app on a desktop or any mobile device. Users who gave QuickBooks Time a negative review have experienced the software crashing in the middle of a task; as a result, no clock-ins and clock-outs were recorded.
8. Google Calendar: Best for Existing Google+ Users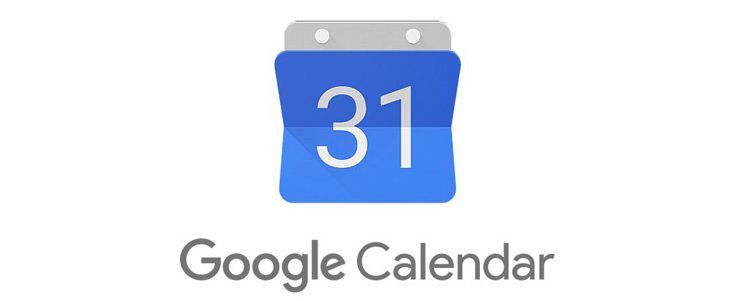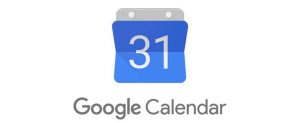 Google Calendar is a great free time tracking options if you're a Gmail or Google+ user. With Google Calendar, you can keep track of appointments, time dedicated to projects, vacations, paid time off, and your colleagues' schedules (if you share calendars with each other). The data syncs across the Google platform of apps, so you can view all your contacts and emails, and share calendars. You can import information from your Google Calendar into a QuickBooks Online invoice to bill customers for time spent on projects.
Google Calendar User Reviews
We found overwhelmingly positive reviews about Google Calendar. Positive reviewers like how easy it is to use for scheduling meetings and collaborating with team members. Negative reviews were hard to find, but one user expressed disappointment in not being able to integrate it with an Outlook calendar.
9. Timesheet: Best Automatic Time Tracker

Timesheet is a free time tracker that has the ability to start tracking time automatically. For example, when you arrive at your client's office and connect to their Wi-Fi, Timesheet will automatically start tracking your time. Timesheet backs up your information to Dropbox, so you don't have to worry about losing your data. Plus, you can track time by project and export the data to Excel.
Timesheet User Reviews
We searched the internet and found more positive than negative reviews about Timesheet. Positive reviewers like that the app is free and easy to use. Negative reviewers said that the app is only compatible for iOS (not Android).
10. Timetrack: Best for Multilingual Support


Timetrack is a free time tracker that offers multilingual support if you get stuck and need help. This is a unique feature not offered in any of the other apps on our list. With Timetrack, you can track time using a timer, manual entry, or import time from an Excel spreadsheet. Time is tracked when you are online and offline. Once you are back online, your data will automatically sync. You can easily collaborate with your team using Timetrack, and it has detailed client reporting.
Timetrack User Reviews
The online reviews we found for Timetrack are mostly positive. Positive reviewers like how user friendly the app is and the ability to customize it to meet your needs. One negative reviewer said that invoicing is a bit clunky and needs improvement.
11. aTimeLogger: Best for Tracking Professional & Personal Time
If you're looking for a free time tracker app that not only tracks your time during work hours but also tracks your personal time, aTimeLogger includes twelve categories you can track time for, including work, sleep, self-care, reading, and shopping. You can review your daily log and figure out where your time is going. aTimeLogger allows you to set goals and notifies you when you reach them. Detailed reports can be run to filter by category, and data can be displayed in pie or bar chart format.
aTimeLogger User Reviews
In our search online for user reviews, we found a mix of positive and negative reviews. Positive reviewers liked that they could track time for a number of categories outside of work hours. Negative reviewers said that the app was not user-friendly and that it was too much work to create all of the categories and track them.
12. Paymo: Best for Online Payments


Paymo is a free time tracking software that allows you to get paid faster by accepting online payments. Google Apps integrates with Paymo so that you can accept online payments with PayPal, Google Checkouts, and Auth.net. The free account allows you to create three invoices per month and manage projects. If you need to track time for multiple users, you will need to upgrade to a paid plan, which starts at $9.56 per user per month.
Paymo User Reviews
Overall, Paymo user reviews are positive. Users who gave Paymo a positive review said that the software makes tracking payroll hours for employees a breeze. They also like that it includes task scheduling and invoicing. On the negative reviews, users said that there is a steep learning curve when it comes to navigating the program and as a result, they had to invest more time to get up and running.
13. TMetric: Best for Small Teams of Five or Less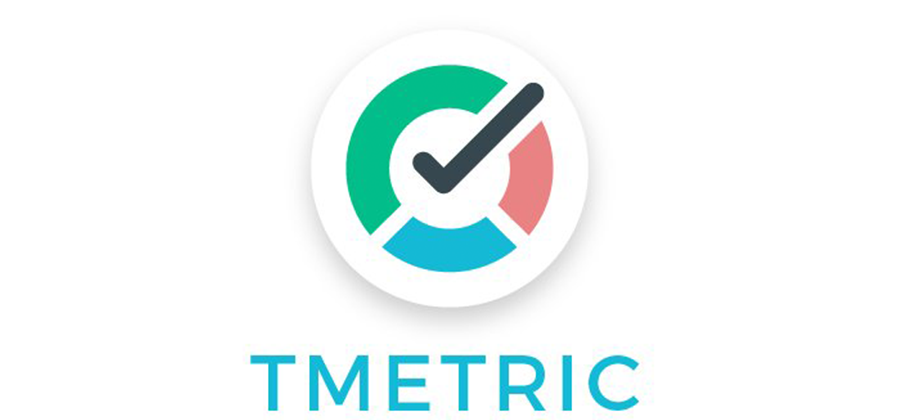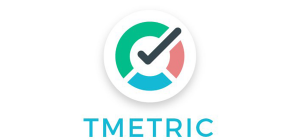 TMetric is a free time tracking software you can use to track time, manage projects, and run detailed reports. The TMetric free plan allows you to have up to five users tracking time at no charge. Unfortunately, you cannot invoice customers in TMetric, which means you will need to use an invoicing software like FreshBooks to bill customers.
TMetric User Reviews
TMetric users who left a positive review said that the software is very user-friendly, and that the reporting is detailed and provides great insights. TMetric users who left a negative review shared that on occasion, the app slows down or crashes altogether, which has caused them to lose data.
Bottom Line
Now that we have provided you with numerous free time tracker options, it's time for you to pick one. If you want to stick with a free plan, consider Homebase.
Getting started with Homebase is pretty simple. You can download the app to your mobile device and sign up for your free account. This account is free forever as long as you have one physical location.