How to Create a Subdomain in GoDaddy for Free in 3 Steps
Creating a subdomain in GoDaddy-hosted sites only takes three steps. First log in to your account. Head to the Domain Center and find the domain you want to add a subdomain to. Find the DNS option under Additional Settings, click "Add" under "Records," and select "A" under type. Finally, fill out the required fields and save your record. Follow our detailed instructions on how to create a subdomain in GoDaddy and launch a successful small business website.
Here's a more in-depth breakdown of how to create a subdomain in GoDaddy:
1. Log In to GoDaddy
The first step is to log in to your GoDaddy account. Remember that to create a subdomain in GoDaddy, your site needs to be hosted on GoDaddy. If your site is registered on GoDaddy yet is hosted elsewhere (like Bluehost), you'll need to create a subdomain with that hosting provider instead.
2. Add a New Record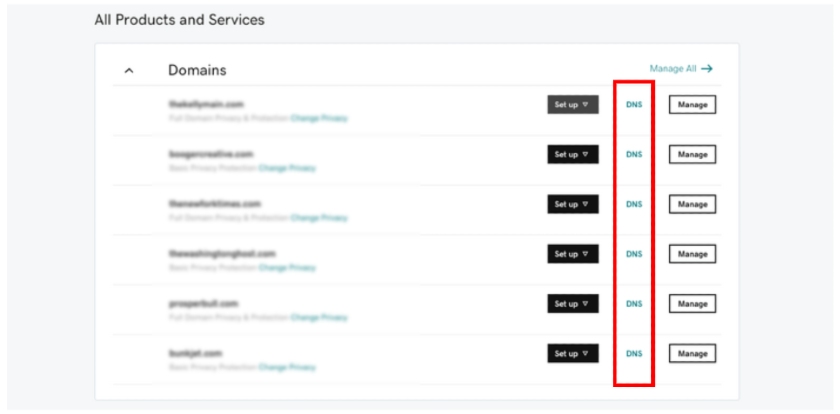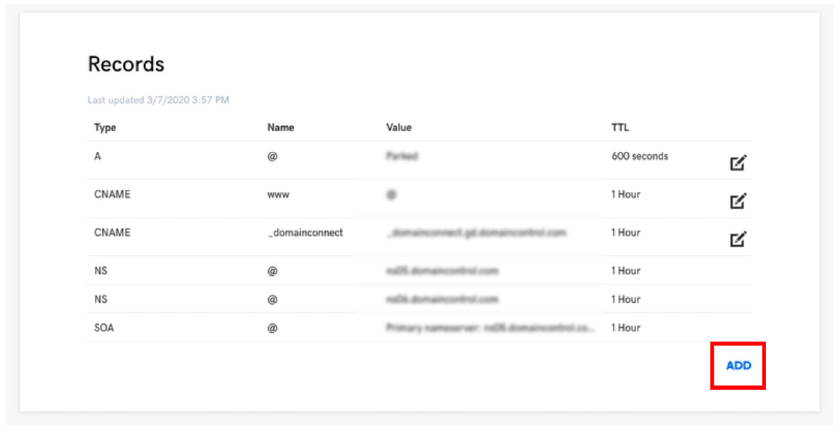 ---
Once you're logged in, view your products by clicking on your username at the upper right corner and selecting "My Products" in the drop-down menu. On this page, locate the domain you want to create a subdomain for in the "Domains" section, and click "DNS" beside it. This will lead you to a different page, where you can find the "Records" section. Click on the "Add" button at the bottom right of your screen.
3. Create a Subdomain
After clicking "Add," select "A" under the Type field, then write down the subdomain under "Host" (e.g., "store" for "store.yourwebsite.com"). Then, under "Points To," type the IP address of your hosting account. You can find your server's IP address by clicking My Products > Servers > Manage > Details. Press "Save" to save your record and wait for at least 48 hours to see the changes in your domain name system (DNS).
Frequently Asked Questions
What's the difference between a subdomain & a domain?
A subdomain is an extension of your domain name that goes before your domain. For example, in the URL blog.yourwebsite.com, "blog" is your subdomain, "yourwebsite" is your domain, and ".com" is your top-level domain (TLD). In general, a subdomain should tell your audience a little more about which part of your website they're viewing, like a blog or a store. Learn more about domain names and how to get a custom one of your own.
Do I need to create subdomains?
Subdomains aren't required, but they do help search engine optimization (SEO) significantly. Since search engines recognize subdomains and root domains as separate entities, you can use your subdomain to insert more keywords and backlinks to your main site. Subdomains help boost user experience too. They can organize your site into easily digested sections, without building an extensive and confusing sitemap.
How many subdomains can I have with GoDaddy?
Each GoDaddy domain can have up to 500 subdomains. However, you don't want to max that out. Keep in mind that while subdomains can boost your SEO, they can also impact it. Since subdomains are counted as separate websites, having more subdomains than necessary can spread your site's traffic too thin.
Bottom Line
A growing small business website should make use of subdomains to differentiate sections. Subdomains can help increase your search engine ranking, as well as organize your site without having to create a complicated system of links. Creating a subdomain in GoDaddy only takes three steps, from logging in, to adding a new record, and then filling out the required fields. Since it only takes a few minutes, create one for your website today.
You Might Also Like…