Subdomains are internet addresses (aka URLs) that are part of a primary domain but operate as their own, independent URLs. Businesses often use subdomains when they want to separate one online business function from another or differentiate between audiences. Keep reading to find out how they work and the best ways to use them.
After reading this article, you'll understand:
What a subdomain is and how they work
How to use subdomains in your small business
Popular examples of subdomains
How to create a subdomain
Get everything you need to build brand presence online with WordPress web hosting, a free domain, SSL, and business email from DreamHost.

---

$2.95 a month the first year
Unlimited websites and emails
Free domain and SSL
Get everything you need to build brand presence online with WordPress web hosting, a free domain, SSL, and business email from DreamHost.
---

$2.95 a month the first year
Unlimited websites and emails
Free domain and SSL
How Subdomains Work
Subdomains essentially allow you to create additional, independent websites on your primary domain. To understand domains and subdomains, you need to know a little bit about how information is organized on web servers. Knowing the vocabulary helps as well. That starts with your primary domain, which is also known as a "top-level" domain name.
Your primary domain—e.g., yourbusiness.com—is the address visitors use to access your main website and the hub of your online brand presence. When a visitor enters the top-level address, they're telling their web browser to go to a specific server location and access files in a top-level folder stored on that server.
A subdomain points to a different top-level folder on a server—sometimes even a different server. That's why your browser treats the subdomain as a completely different website. Information stored on a subdomain is not accessible from the main address, and the website at the main address cannot directly access information on the subdomain.
Subdomains vs Subdirectories
While researching how to use subdomains, you may have encountered another concept—the subdirectory, or subfolder. Subdirectories and subdomains are similar in that they are ways of organizing information using a single top-level domain. However, they differ in functionality.
Subdirectories are part of the main website infrastructure. Information stored in subdirectories is easily accessible from other parts of the website, and resources such as videos and images can be shared between pages in the subdirectories. Apple uses subdirectories to divide functions on its website. For example, its technical support is accessible through the address apple.com/support.
Note: Before you can set up a subdomain, you need to register a domain name. If you don't already have one, you can get a domain and set up subdomains for free in web hosting plans from Bluehost in plans as low as $2.95 per month.
How to Use Subdomains
Businesses use subdomains for many reasons. A business might create a subdomain to host its help center or employee intranet. Another way to use a subdomain is to create a site specifically for mobile users. This will ensure the best possible user experience on desktop and mobile devices.
Here are a few of the most common reasons why businesses use subdomain names:
For testing: To test a new version of an existing website without affecting the current site's functionality, known as staging a site.
For functionality: To separate website purposes or functions, such as separate sites for sales, customer support, corporate intranet, or investor relations.
For different audiences: To separate websites with different audiences. For example, Wikipedia uses subdomains to create separate sites for different languages, including en., de., and no. for English, German, and Norwegian, respectively.
To improve user experience: To create a separate user experience by device type by creating a mobile version on a subdomain.
As a service or umbrella: To connect various unrelated sites under one brand. For example, using Wix's free website builder with a businessname.wix.com subdomain.
To ease traffic load: To spread heavy web traffic over multiple web servers to avoid lag time, slow page loading, and other technical website issues.
Chances are you've visited a subdomain this week and didn't know it. Examples include shirt.woot.com and us.cnn.com. Internet retailer Woot's online T-shirt shop operates on a subdomain, as does CNN's U.S.-based news. Take a look at a few real-world subdomain examples, and you'll see there are as many reasons to use a subdomain as there are subdomains out there.
5 Examples of How to Use Subdomains
Subdomains are a great way to expand brand presence while separating your website into specific functions. Here are five subdomain examples of popular websites using subdomains:
1. Squarespace: Using Subdomains for Community Forum
Domain: www.squarespace.com
Subdomain: forum.squarespace.com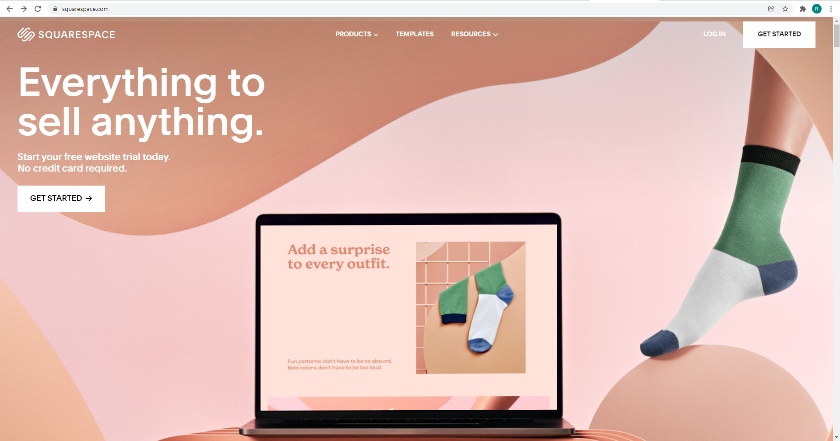 ---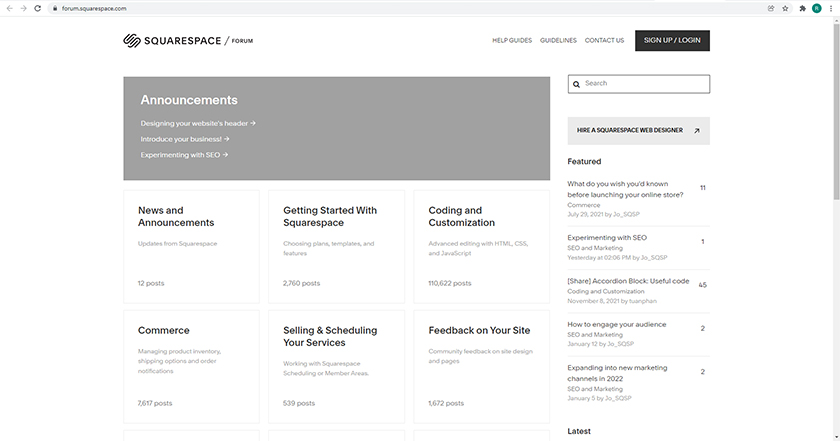 ---
Squarespace is one of the most popular small business website builders around. The company separated out its community support and company news site using the subdomain forum.squarespace.com. This provides a walled garden where Squarespace users can communicate with one another, receive technical assistance, or read company news without diluting the sales impact of its main site, squarespace.com.
2. Wikipedia: Using Subdomains for Multiple Languages
Domain: www.wikipedia.org
Subdomain: en.wikipedia.org and ja.wikipedia.org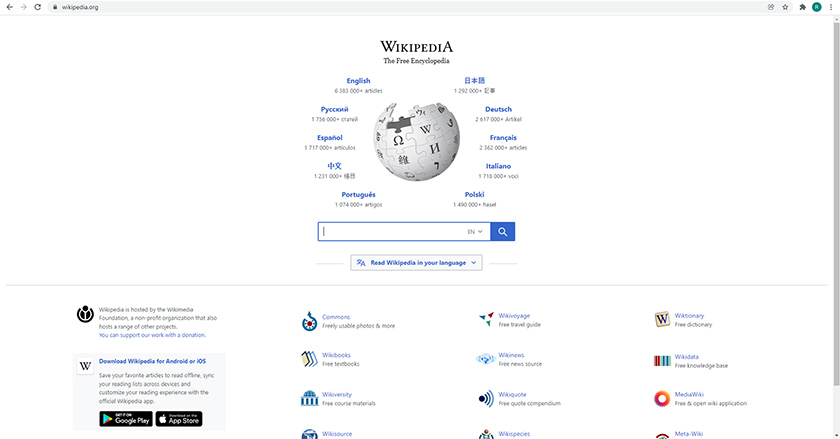 ---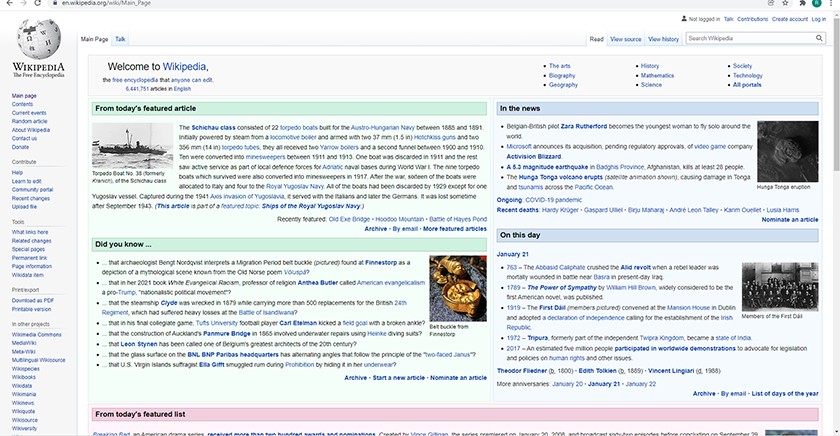 ---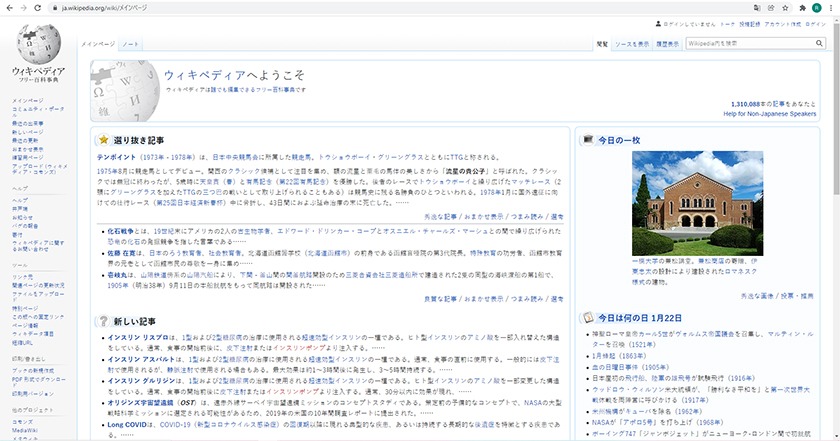 ---
With more than 6 billion monthly users, Wikipedia is one of the most visited sites on the internet per Visual Capitalist. That's partly because the online encyclopedia hosts information in more than 250 languages. To make the site navigable and to help users find information in their native language, each language is hosted on its own subdomain.
3. Similarweb: Using Subdomains for Technical Support
Domain: www.similarweb.com
Subdomain: support.similarweb.com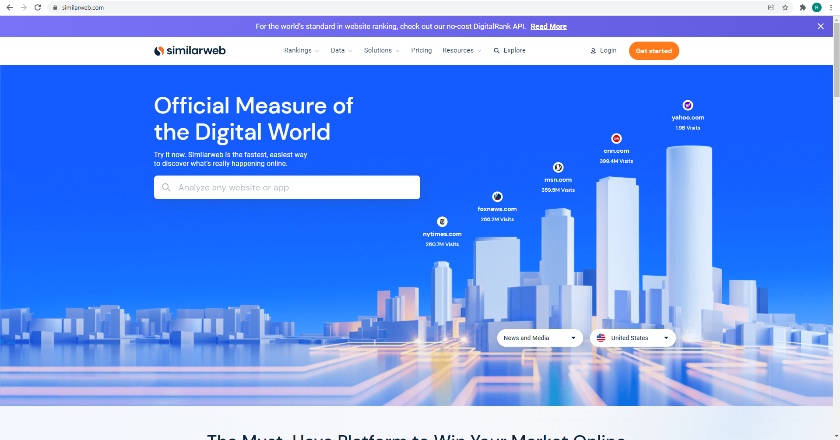 ---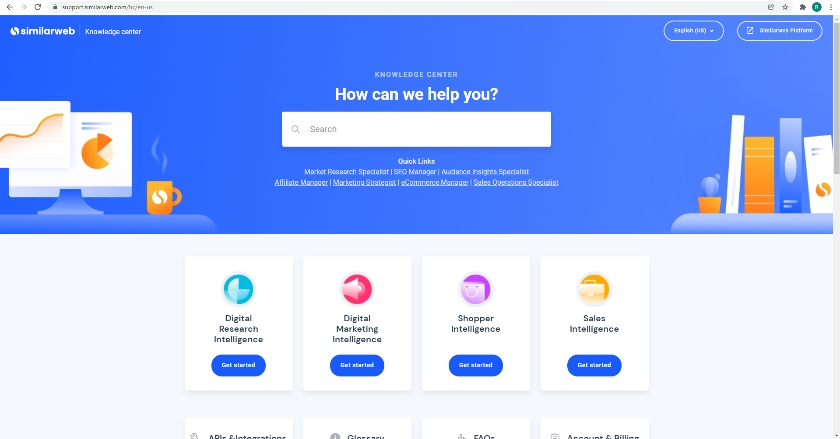 ---
Web analytics provider Similarweb hosts its technical support pages on subdomain support.similarweb.com. Separating the technical support functions of Similarweb's site from its main site gives Similarweb more control over the search engine optimization (SEO) of its main site, similarweb.com.
4. Fiverr: Using Subdomains to Host a Blog
Domain: www.fiverr.com
Subdomains: blog.fiverr.com, business.fiverr.com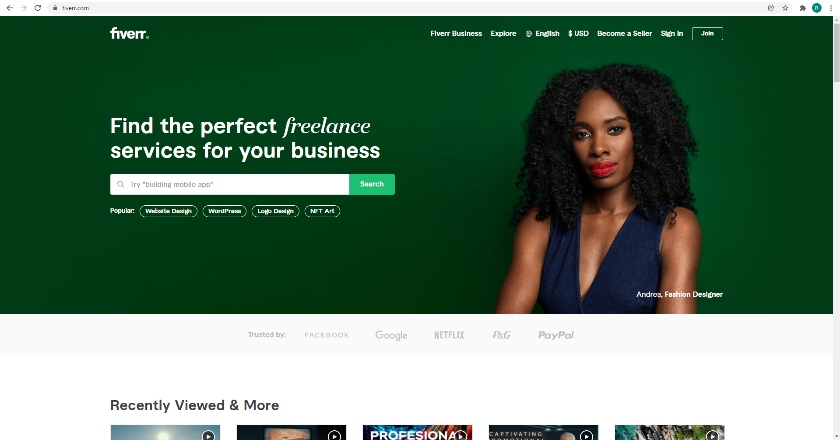 ---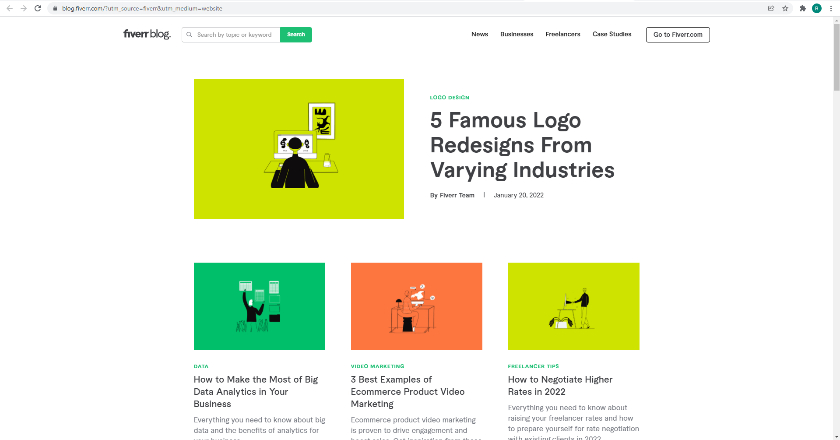 ---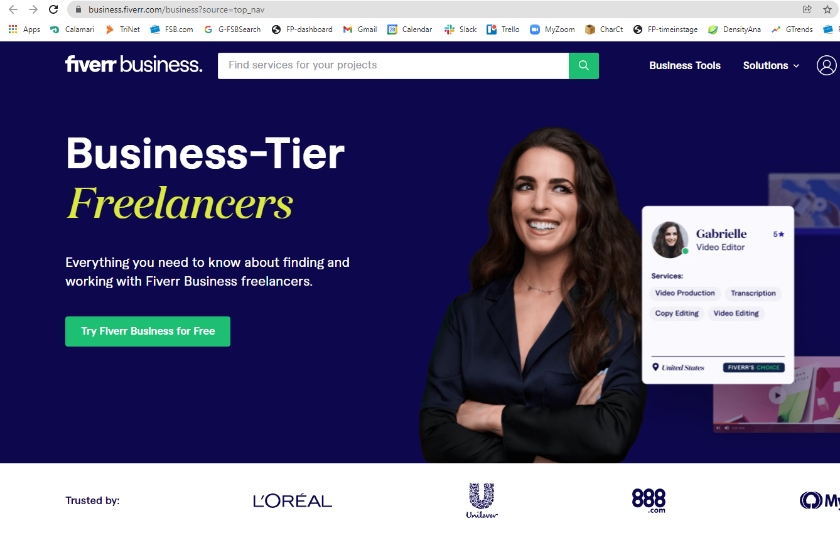 ---
Internet freelancer directory Fiverr uses several subdomains to operate websites with different focuses. Its main site, fiverr.com, is the company's primary website. However, it also maintains blog.fiverr.com to post company news and highlight freelancer work, as well as business.fiverr.com, Fiverr's dedicated business-to-business services directory.
5. Google: Using Subdomains to Separate Business Functions
Domain: www.google.com
Subdomain: ads.google.com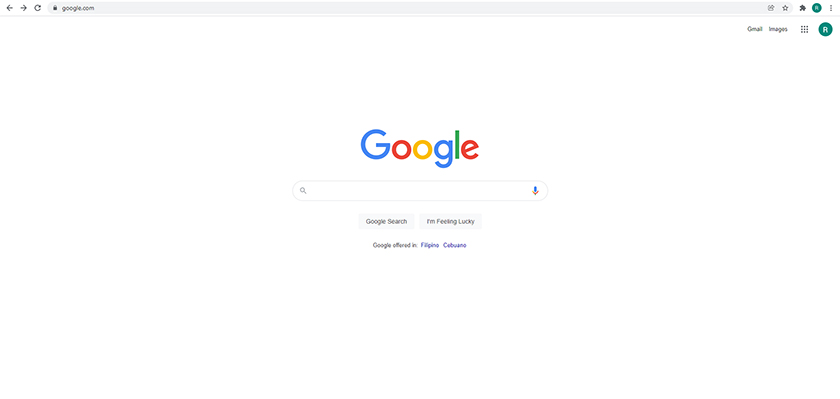 ---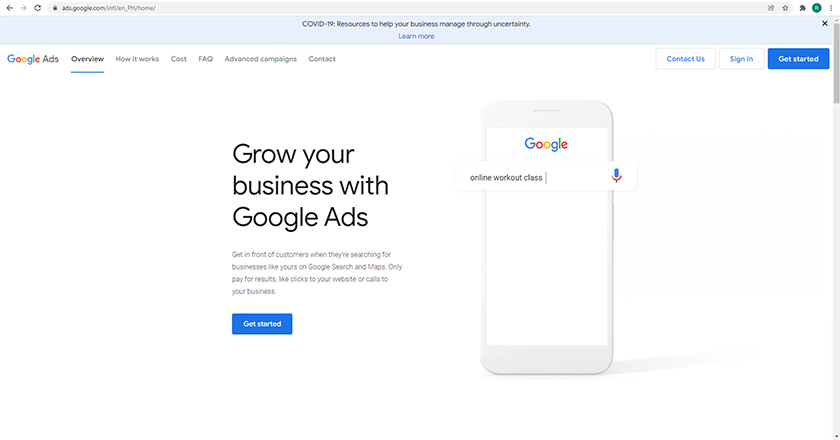 ---
Given that Google is the single most visited website in the world, it makes sense that the tech juggernaut makes effective use of subdomains. One subdomain example at Google is ads.google.com, which hosts the company's advertising manager. Other services, like Google Docs (docs.google.com) and Google Drive (drive.google.com), also live on subdomains, making it easy to navigate between Google functions.
How to Create Subdomain Names
Now that you know what a subdomain is and have a better understanding of how to define subdomains, you may be ready to use one. You can easily create a subdomain on GoDaddy, or whichever domain registrar your site is registered in, like IONOS, DreamHost, or Squarespace.
No matter the web hosting service you use, the process will be relatively simple and follow some version of these three steps:
1. Log into Your Hosting Account
To create a subdomain, you'll first need to log into your hosting account. Note that this is different from logging into a web content management system (CMS) like WordPress or Joomla. To log into your web or domain hosting account, go to the hosting provider's home page and find the Log In or Sign In link. Then, enter your username and password to sign in.
2. Create Your Subdomain
Once you've signed in, you'll need to create your subdomain. Though the process is straightforward, it is different for every provider. Search the knowledge base for "how to create a subdomain," and this will provide you with the specific steps you need to take on your hosting provider. After following the steps, you may need to wait 24 to 48 hours before you're able to use your subdomain for the setup process to be complete.
3. Use Your Subdomain
With your subdomain setup and running, you can now install WordPress, Joomla, or another content management system to build your subdomain's website. To learn more about building a website, read how to make a small business website.
Frequently Asked Questions
What is the difference between subdomain & domain?
A domain name is the primary web address users will enter to access your small business website, www.yourbusiness.com. Subdomains are prefixes you can create that will allow you to create a second website under the same domain name, like store.yourbusiness.com or support.yourbusiness.com.
Are subdomains free?
Typically, subdomains are free through your web hosting provider. Domain registrars like GoDaddy and IONOS enable users to create subdomains at no additional cost. Some providers offer a free domain name in addition to free subdomains.
Do subdomains affect search engine optimization (SEO)?
Because subdomains are separate websites, establishing a subdomain can impact SEO. However, this effect is one reason businesses use subdomains. For example, creating separate websites for sales and technical support gives businesses added control over SEO functions and provides clear lines on the search engine between your sales funnel and tech support.
Bottom Line
Businesses use subdomains in addition to their small business website for a number of reasons, but the most common is to create a separate extension of their main site with specific functionalities for a different audience. Creating a subdomain is easy, and the effective use of subdomains can be a powerful tool in managing customer experience on your website.
Subdomains are usually free with your domain hosting account. If you're just now setting up your business website, consider a web hosting provider like Bluehost, with plans starting at $2.95 per month.