What Is a Subdomain? Definition, Examples & How to Set One Up
Subdomains are subsegments of a website's main domain URL. In the website subdomain example store.businessname.com, "store." indicates that it's a subdomain of the parent URL, "businessname.com." They are often used when a business wants to deploy different website themes or functionality, or for staging a new site for testing. See real-world subdomain examples in action, find out why and when to use them, and learn how to set one up.
Before you can set up a subdomain, you need a domain name. If you don't already have one, secure yours now for free from Bluehost with the purchase of one of its low-cost hosting plans.
Why Use a Subdomain?
By definition, with a subdomain you create a separate website where you can deploy a different website theme with its own look, menus, and functionalities. Because a domain and a subdomain act as two different websites, they're also tracked separately. This allows a business to offer different user experiences and more accurately track user data and analytics, which can in turn be used to improve and optimize both the main URL and subdomain site.
When to Use a Subdomain
Businesses use subdomains for many reasons. For example, a business may create a subdomain to host its help center, online store, employee intranet, gated or customer-exclusive resources, or to design a site specifically for mobile users to ensure the best possible user experience on both desktop and mobile devices.
Here are examples of the most common reasons why subdomains are used that also help to answer the question "what is a subdomain?":
To test or stage a new version of an existing website without affecting the current site's functionality
For two different purposes or user types, such as a software as a service (SaaS) business having an informational website for sales purposes and a separate site for customers to log in or get support
To create two sites, each with a different audience, under one branded website—for example, a site like Wikipedia uses subdomains to create separate sites for different languages, including .en, .de, and .no for English, German, and Norwegian, respectively
To segregate user data and analytics (e.g., a business that wants to collect data from its main site separately from its investors page)
To create a separate user experience by device type (e.g., creating a mobile version through a subdomain)
To connect various, unrelated sites under one brand (e.g., building a website on Wix and getting a businessname.wix.com domain)
5 Subdomain Examples
It's possible that you are still not entirely sure what a subdomain is or how or when to use them. Let's skip the subdomain definitions and hypothetical examples and look at some real-life examples of how subdomains are used instead.
Here are five subdomain examples you may have already encountered without recognizing them as such:
Subdomain Example 1: Squarespace
Domain: www.squarespace.com
Subdomain: www.forum.squarespace.com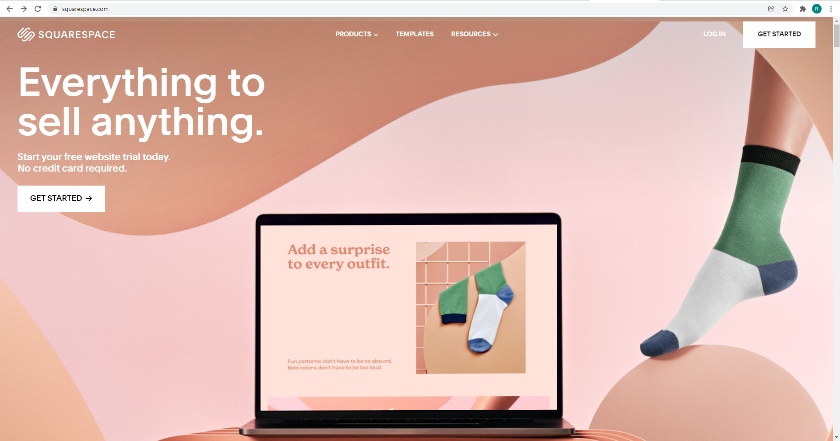 ---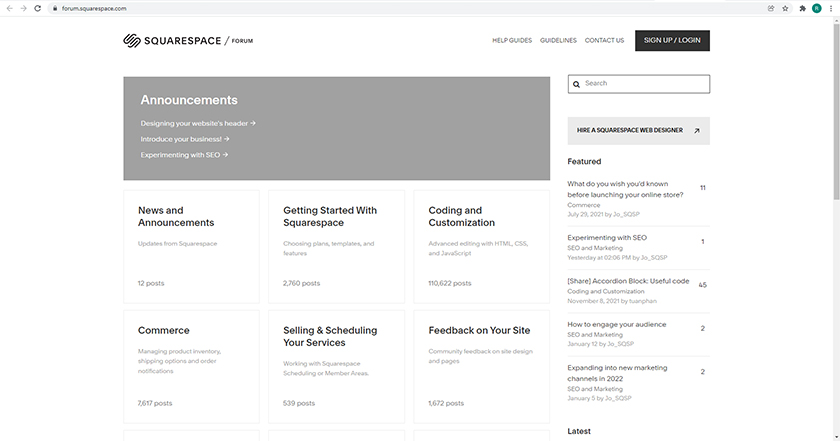 Subdomain Example 2: Wikipedia
Domain: www.wikipedia.org
Subdomain: en.wikipedia.org and ja.wikipedia.org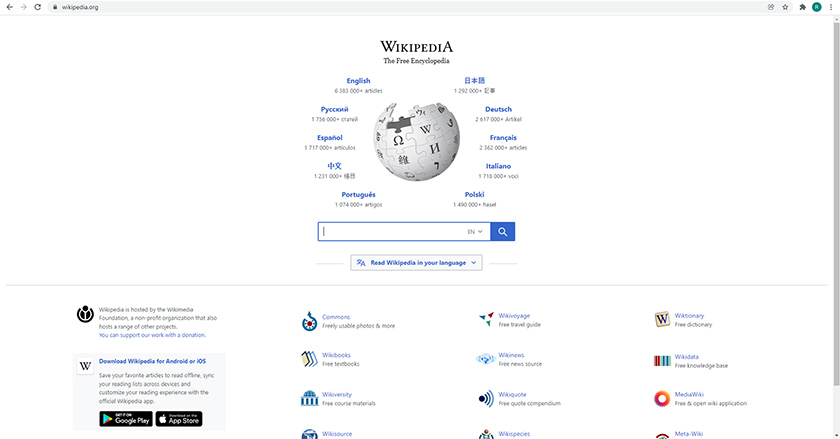 ---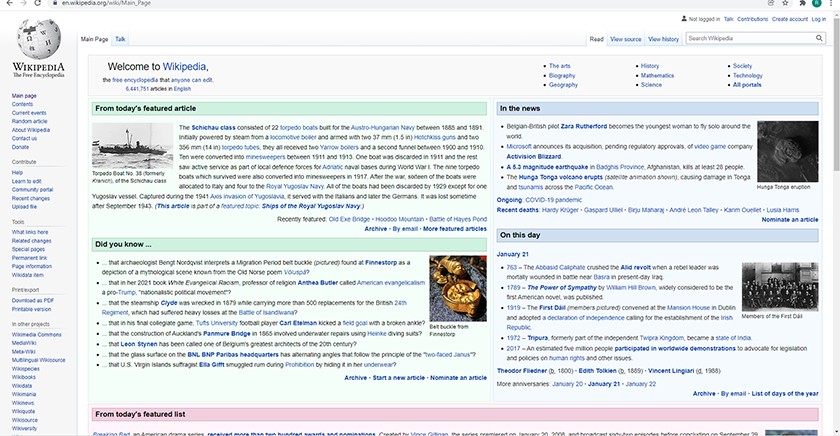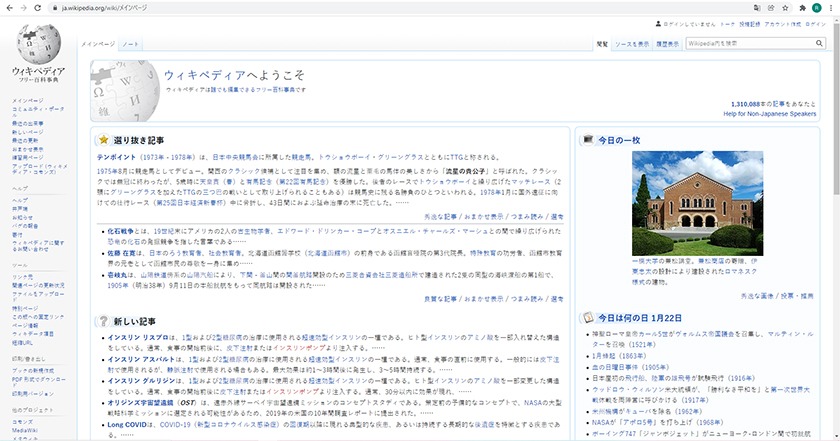 Subdomain Example 3: Similarweb
Domain: www.similarweb.com
Subdomain: www.support.similarweb.com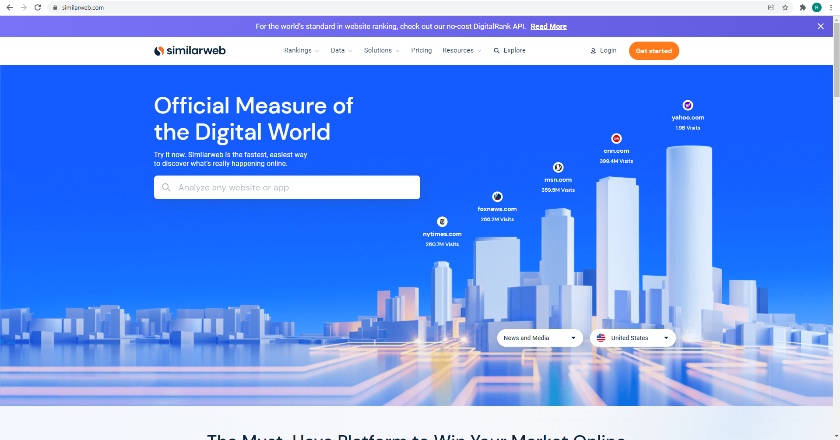 ---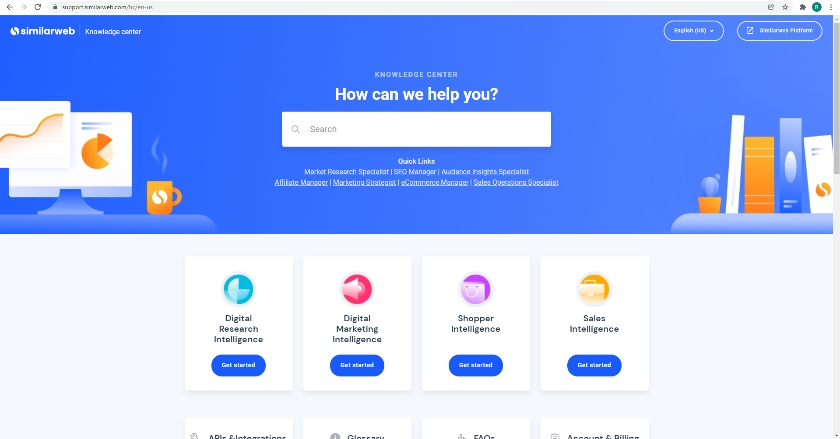 Subdomain Example 4: Fiverr
Domain: www.fiverr.com
Subdomain: www.blog.fiverr.com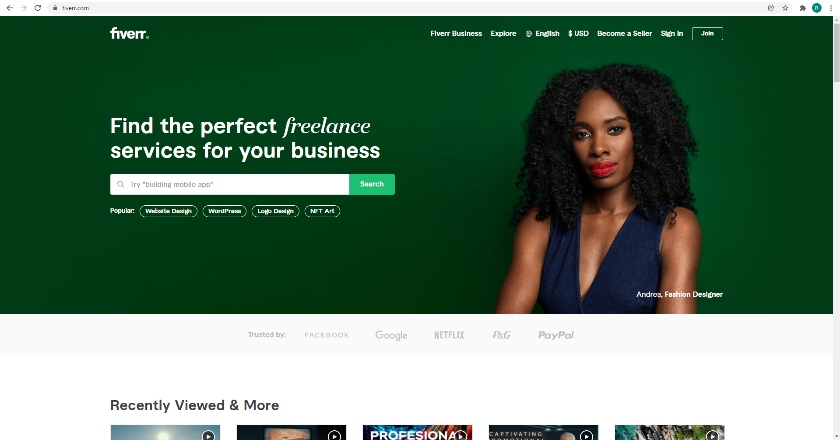 ---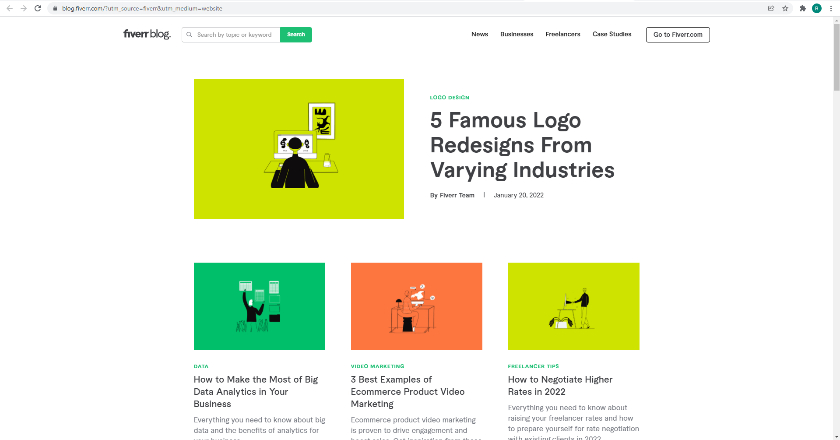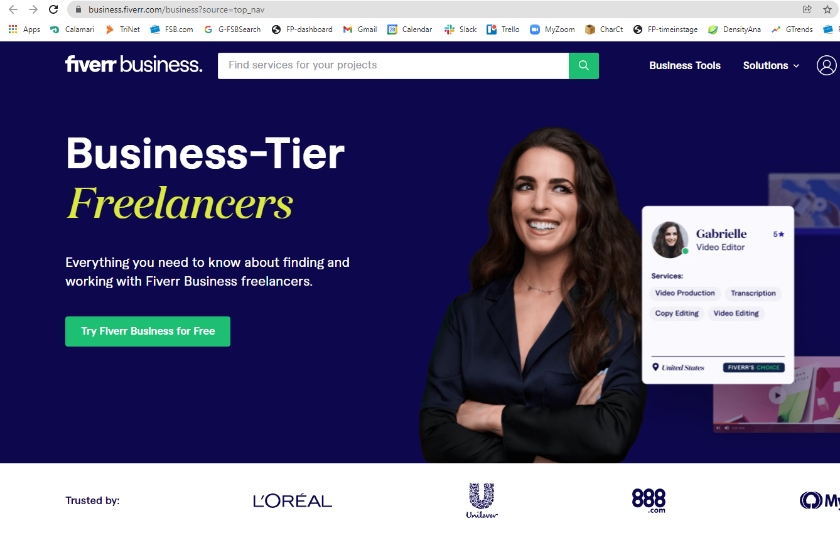 Subdomain Example 5: Google
Domain: www.google.com
Subdomain: www.ads.google.com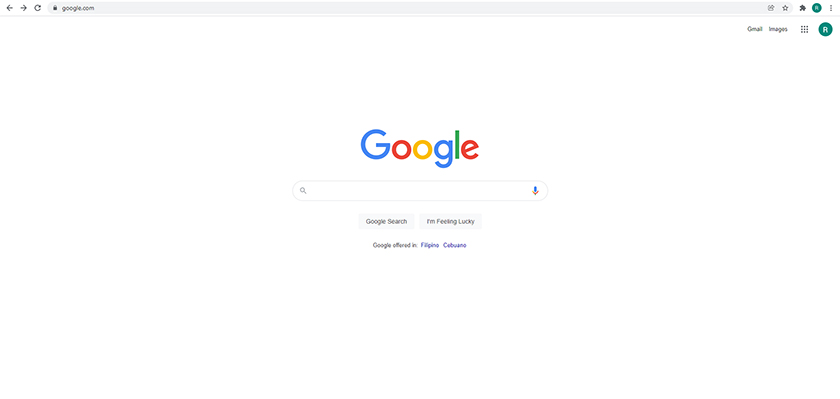 ---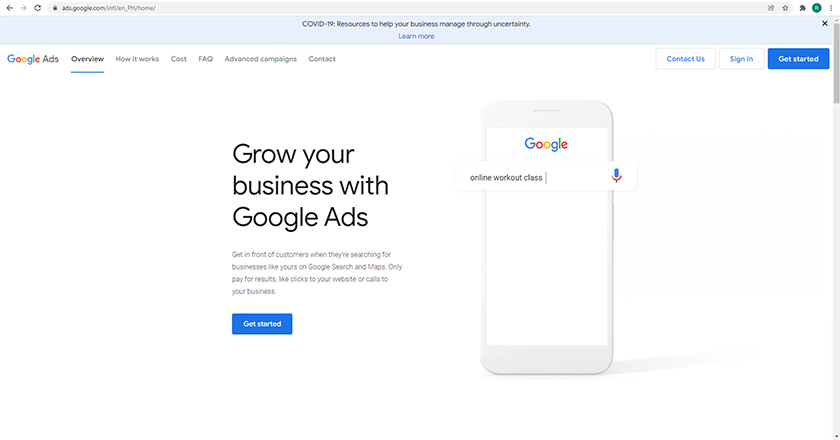 How to Get a Subdomain in 3 Simple Steps
Now that you know what a subdomain is and have a better understanding of how to define subdomains, you may be ready to use one. The easiest way to get a subdomain is through your domain name registrar or the web hosting provider you used to register your primary domain.
As an example, we'll show you how to create a subdomain in Bluehost. However, you can also easily create a subdomain on GoDaddy, or whichever domain registrar your site is registered in, like IONOS, DreamHost, or Squarespace. The process may be similar to the steps below, but your hosting provider's knowledge base or frequently asked questions will likely have the precise instructions you need.
Here's how to create a Bluehost subdomain in three easy steps:
1. Log In to Your Bluehost Account
Shortcut: Bluehost > Login
To start, go to Bluehost.com and log in to your account by clicking the "Login" button in the upper right-hand corner of the screen. Then, input your login credentials and sign in.
2. Create a Subdomain
Shortcut: cPanel > Domains > Subdomains > Select Domain > Create Subdomain > Choose a Subdomain Name
Navigate to "Domains" from the left-hand menu, and then select "Subdomains." Then, from the subdomains screen, use the drop-down menu to select the domain you want to create a subdomain for. Then add the subdomain you want to use (e.g., support, shop, business, and so on). When done, click the "Create" button at the bottom of the page.
3. Connect Your Subdomain to Hosting
Shortcut: Dashboard > My Sites > Add Site > Enter Site Name > Select Subdomain
After creating your new subdomain, you need to now connect it to hosting (if you're using it to build a site in WordPress). To do this, go to "My Sites" from the Bluehost dashboard, and select "Add Site." Next, input your site name, then select your new subdomain from the drop-down menu, and finally click "Next" at the bottom of the screen. This will automatically connect to your web hosting plan and install WordPress.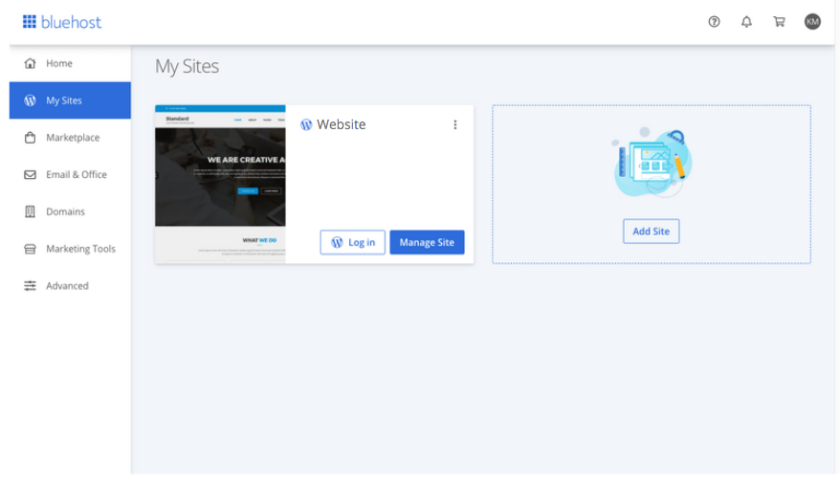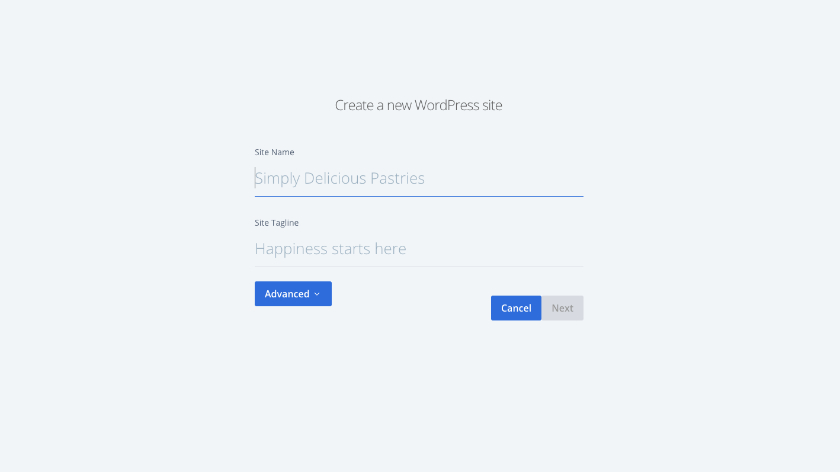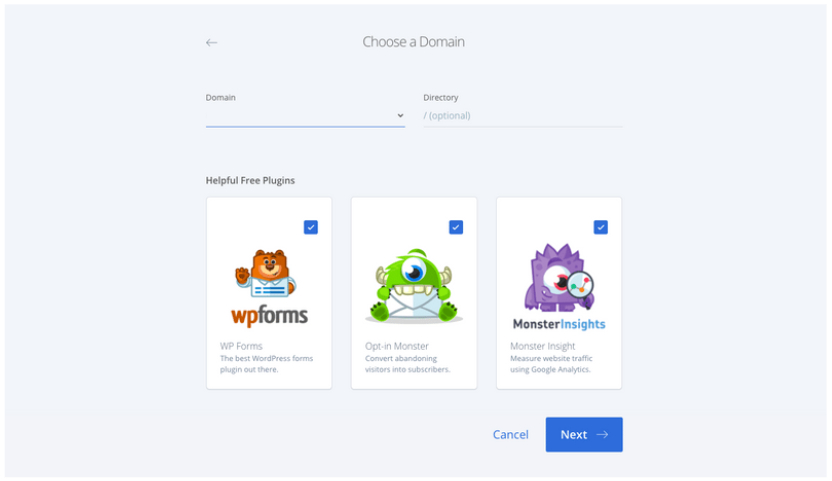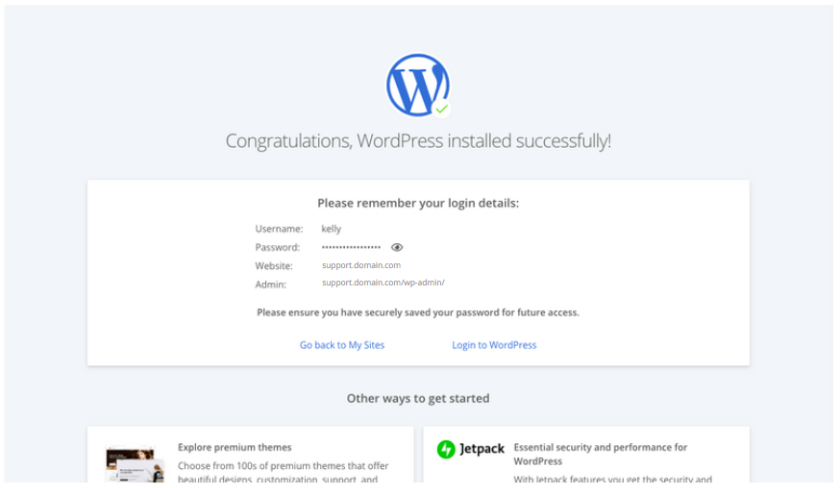 Frequently Asked Questions
Are subdomains free?
Yes, typically subdomains are free through the provider in which you registered your primary domain. For example, domain name registrars like GoDaddy, IONOS, and web hosting providers that include a free domain, such as Bluehost and DreamHost, enable users to create subdomains at no additional cost. Learn how you can get a free domain as well as free subdomains.
Do subdomains affect search engine optimization (SEO)?
Subdomains do impact SEO as subdomains are treated and viewed as separate websites. However, businesses that use subdomains usually do so purposefully and so are not concerned about the effects a subdomain will have on SEO.
This is because the primary domain is often the domain the business is looking to rank in search, not the subdomain, as the subdomain is linked from the domain. Therefore, if the primary domain gets found, so will the subdomain.
What's an alternative to using a subdomain?
A subdomain is usually used to host a separate site for the same organization, but not always for a site with different functionalities or design (e.g., two different themes). If you use WordPress instead of using a subdomain, try using multiple themes, which is possible with a plugin. If you do want a separate site but don't want to use a subdomain, another alternative would be to purchase a second URL and create the second website there.
Bottom Line
Subdomains are a part of a primary domain. Businesses use subdomains in addition to their small business website for a number of reasons, but the most common is to create a separate extension of their main site with specific functionalities for a different audience. Subdomains are generally available for free through web hosting providers like Bluehost, with plans starting at $9.99 per month.
You Might Also Like…