How to Do SMS Marketing (+ Do's & Don'ts)
Mass SMS (short message service) marketing, also known as text message marketing, offers a high return on investment and though widely appealing to consumers, is still underutilized. Below, we walk you through the steps of how to do SMS marketing the right way, including the best practices to follow and the benefits you can derive from this channel.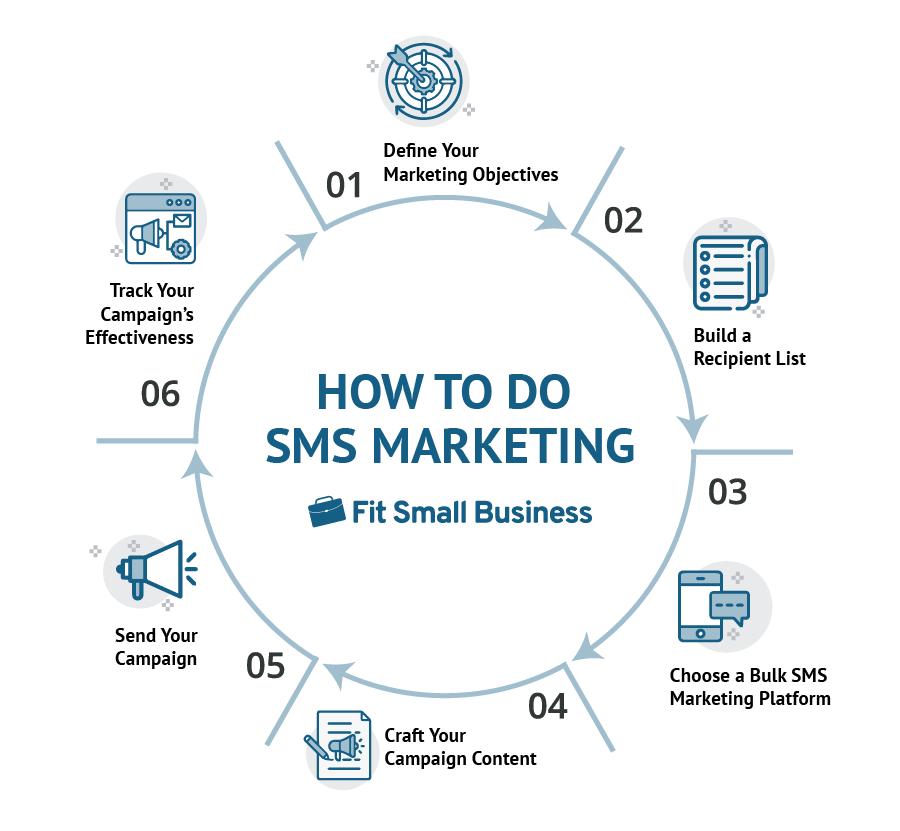 1. Define Your Marketing Objectives
As with any other marketing campaign, the first step to learning how to do bulk SMS marketing is to define your objectives and set measurable goals. Text messaging is a relatively limited platform feature-wise vs others like social media or email (it doesn't support image carousels, for example). As such, it's most effective for some marketing objectives than others.
Here are some examples of goals as far as how to set marketing SMS campaign objectives:
Driving website traffic to a landing page
Generating attendance or sign-ups to an event
Increasing sales via a promo code
Advertising a limited-time promotion
Building brand awareness and staying top of mind
Fostering brand loyalty via personalized discounts or promos
Increasing foot traffic via announcements such as new store openings, etc.
Sharing important information about your business, like changes to hours of operation, holiday hours or closures, and so on
Providing updates to customers about orders, inventory, or shipping and delivery
Before launching your mass text marketing campaign, clearly outline the objectives and desired outcomes you want to achieve with your campaign. Set measurable goals and identify the key performance indicators (KPIs) you'll use to measure performance. This should become the focal point to guide the rest of your campaign, from SMS marketing content to recipients, timing, and more.
2. Build a Recipient List
Building a recipient (contact) list is one of the most pivotal parts of your SMS campaign. Just like with permission-based email marketing, SMS marketing is regulated. For example, you're required by law to only send text marketing campaigns to those who opt in to receive them.
There are many ways to get opt-ins—via forms on your website, on social media, by texting a keyword to a specific number, or via physical sign-up forms, just to name a few. One super-effective method for online stores is by using splash pages on your website that offer an incentive to sign up, such as a 10% discount off the customer's next purchase.
There are also passive ways to build your list. For example, it's reasonable for a customer who purchased from you and provided their mobile number to expect to receive updates by text, including mass SMS marketing campaigns. Similarly, if someone signed up for an interest list, filled out a web form on your site, or completed another action where they provided a mobile number, this can be considered an opt-in.
Once you have a database of people who've opted into your campaigns, you can also segment your list to ensure you send the most relevant campaigns to each recipient. For example, if you're advertising a sale in a store within a certain region, you can filter your recipients to only those who live in the store's nearby area. Most SMS marketing platforms have this feature built in to help you segment your recipients, either manually or automatically.
3. Choose a Mass SMS Marketing Platform
For SMS marketing, it's best to use SMS marketing software that specializes in text marketing campaigns rather than sending campaigns from your phone. Not only is it far more efficient, but it also prevents your phone number from being blocked or added to spam lists. Plus, you'll have access to performance metrics and insights for future campaigns.
With most text marketing platforms, you'll only need to import your recipient list and craft your campaign content. The software will do all the heavy lifting of bulk sending and tracking campaign performance, and some even have helpful extra features like personalization.
Here are some of the best platforms you can use to send out SMS marketing campaigns:
Collect opt-ins, import contacts, and send campaigns in one platform
Supports automated messages, images, and 2-way messaging
Easy-to-use dashboard

Convert emails to texts
Send bulk SMS campaigns easily
Supports 2-way messaging and automations

Tools for segmenting contacts
Personalize text messages and track performance
Supports automated messages
Also, keep in mind that SMS messages can only contain text-based content and emojis. If you want to send an image-based campaign, you'll need to opt for a service that offers MMS messaging (multi-media messaging).
4. Craft Your Campaign Content
This is the fun part of learning how to do SMS marketing: creating a message to send. Once you've chosen a platform and created an account, you can get to work on your campaign's content.
The content is simple—you're limited to short copy, a call to action (CTA), and a link to a web URL or click-to-call phone number. But even though it's short, it's still important that the tone and messaging align with both the campaign objective and your overall brand voice.
Here are some examples of text marketing campaign content for inspiration: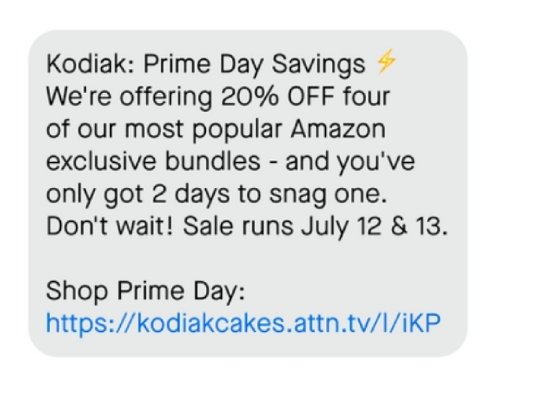 ---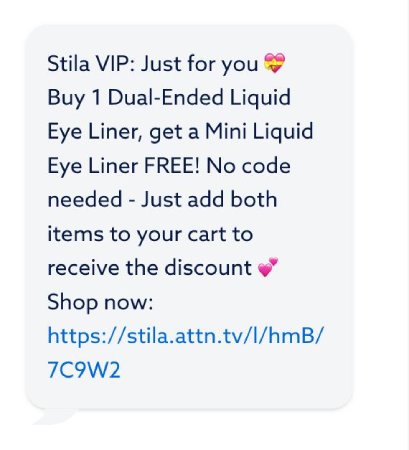 ---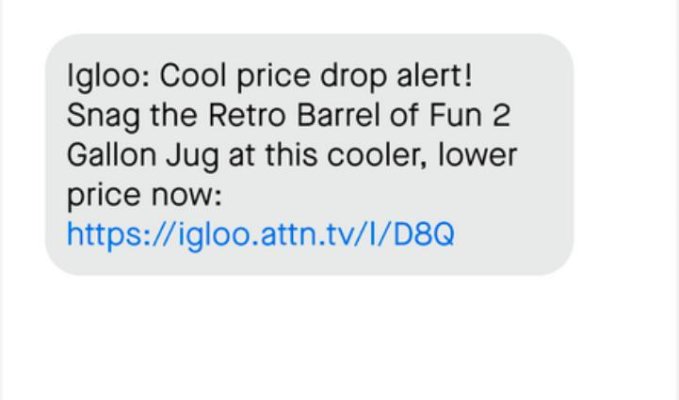 ---
If you need handcrafted text marketing copy, get help from an artificial intelligence (AI) writer like Copy.ai or WriteSonic. These tools can generate marketing copy or edit and polish up your draft, and you can use either for free. Learn more and get more options in our list of the best AI content writers.
5. Send Your Campaign
Once you have your recipients list and content, you're ready to send out your mass SMS marketing campaign. The process of sending out a campaign varies with each platform, but most entail uploading a contact list, inputting your content, then sending or scheduling your message. Some platforms also allow personalization options and automated drip messages for more extensive campaigns.
Best Times to Send Mass SMS Campaigns
As with any other outbound marketing campaign, plan to send your text messaging campaigns at optimal times for the best possible results. According to Textedly, these are the best times to send out a text campaign:
9 a.m. to 12 p.m. and 5 p.m. to 9 p.m. on weekdays
10 a.m. to 12 p.m. on weekends
4 p.m. to 7 p.m. on Sundays
For ecommerce, the best time to send is during prime time, according to Attentive, or between 7 p.m. and 9 p.m. Seventy-four percent of consumers say they're most likely to shop on mobile while watching TV in the evening and 57% say they shop while drinking their morning coffee. Therefore, you'll have a higher chance of generating a sale during these hours.
However, always keep in mind that the TCPA (Telephone Consumer Protection Act) law only allows text marketing campaigns to be sent between 8 a.m. and 9 p.m. in the recipient's local time, so be sure not to send any campaigns beyond those hours. Doing so can put your business at risk of hefty fines.
6. Track Campaign Performance
Your bulk SMS marketing campaign doesn't end as soon as you hit "send." Once your campaign is sent, you'll need to keep track of its effectiveness and measure results against your campaign objectives and key performance indicators (KPIs) so you can create even better campaigns in the future. While they'll depend on your objectives, some metrics you can use to track campaign effectiveness are:
Click-through rate (CTR) to your website or landing page
The number of times a promo code was used
Delivery, reply, and unsubscribe rates
Sales, web form completions, calls to your business, and other conversions (how many times people took your desired action)
Once your campaign is done, use the insights gleaned from this data to better calibrate future text messaging campaigns. For example, if your campaign link generated lower clicks than expected, you can edit your copies or send your campaign at a different time. You can also use A/B testing in future campaigns to pinpoint what works best for your business.
Pro tip: You can make your links and incoming calls generated from SMS marketing trackable using custom URLs and vanity phone numbers.
Dos & Don'ts for SMS Marketing (Best Practices)
Now that you know the basics of what SMS marketing is and how it works, there are a few best practices for creating an effective campaign. Text messaging is unique compared to other marketing channels in that it's mainly limited to short text, it's more personal and immediate, and it can reach a broad yet targeted range of audiences.
Here are some SMS marketing best practices to keep in mind to best benefit from it:
Do be concise and to the point: Keep your copy short and as direct to the point as possible. Most text messages limit you to 160 characters, so you'll need to communicate your message effectively in that space.
Do stay true to your brand voice: Short, but impactful is the key for text marketing. But just because you only have a few lines doesn't mean you can't be creative and exciting. And don't forget to incorporate your brand voice and personality to make text campaigns feel personable and memorable.
Do use capital letters to highlight important details: Most people scan texts quickly, so you want to make sure important details stand out. A simple way is to use capital letters to highlight important dates, deals, or coupon codes in capitals to stand out (e.g., "SAVE 50%").
Do make it personal: Text marketing is one of the most personal media, so your copy should feel like a message you'd receive from a friend. Do this by addressing recipients directly through personalization or using the word "you" in casual and friendly (but professional) language.
Do shorten your links: Don't waste precious character space on lengthy links. If your message includes a link, shorten it first. There are many free link shorteners online, such as Bit.ly as well as the platform TinyURL, and some text marketing platforms have them built in.
Do provide a way to opt out: Just like with email marketing, it's best to give recipients a clear way to unsubscribe from SMS marketing texts. It prevents frustration on their end and reduces the chance that your number will be blocked and your account flagged for spamming.
Don't message people without permission: Email and text marketing have one thing in common: There are strict laws and regulations regarding consent. Be sure recipients have opted in and that they only receive texts between 8 a.m. and 9 p.m.
Don't be generic: Consumers receive a ton of marketing messages every day across text and other platforms, and being generic is a surefire way to be forgotten immediately. Even if you don't have images or video, craft a text message that's engaging, memorable, and compelling enough to take action on.
Don't overdo the visuals: Emojis and capital letters sprinkle personality into your message and reinforce essential details, but going overboard can backfire. Highlight only the most important details and limit emojis to just one or two.
Don't mix multiple CTAs: SMS marketing is most effective when texts are simple to understand and follow. Don't confuse recipients with multiple calls to action—stick to one objective at a time. And, don't run too many text campaigns simultaneously within the same time period—you'll run the risk of an instant "unsubscribe."
Attentive's 2023 Consumer Trends Report shows that 85% of consumers sign up for both brand emails and SMS marketing, so be thoughtful about how you use them in tandem. For example, texts are great for getting an immediate response to an exciting sale or offer, whereas email newsletters are more appropriate for education and lead nurturing.
Frequently Asked Questions FAQs
No—SMS marketing isn't illegal, so long as you follow the proper Telephone Consumer Protection Act (TCPA) regulations. Only send texts to those who opted in and don't send campaigns beyond the hours of 8 a.m. to 9 p.m. at the recipients' local time. Finally, when recipients opt out, remove them from your contact list.
---
As with any marketing medium, an SMS strategy starts with determining your business objectives. From there, you can build and segment your lists, create and send campaigns, and analyze performance insights to improve your return with future mass SMS marketing sends.
---
To advertise through text messages, first have an SMS marketing strategy in hand that follows your objectives, then build your recipient list of your SMS subscribers. Choose an SMS marketing platform, craft your campaign copy (make sure it's short and impactful with a clear call to action), and send your campaign at optimal times. Finally, track your campaign performance to identify how you can improve going forward.
---
Bottom Line
Learning how to do SMS marketing is easy, and you can literally create and send a mass SMS marketing campaign in minutes. Make sure that you take time out to craft a strategy for your text marketing in order to get the benefits of increased brand awareness and sales your business needs to grow.
Ready to get started? Try an easy-to-use platform like Textedly—you can collect opt-ins, create contact lists, then send campaigns all in one platform.