Businesses can accept payments instantly and without any fees through bank transfers using Zelle. Both the merchant and customer need to be Zelle users, and the customer can send the payment using their bank's or Zelle's mobile application.
Although Zelle's zero processing fees and rapid transfers make it attractive for small businesses, its limited international support and payment processing services make it suitable only as an additional payment method.
Below, we dive deeper into using Zelle for business, including its pros and cons and how to set it up so you can start accepting payments with Zelle.
What Is Zelle?
Zelle is a peer-to-peer (P2P) payment service provider that allows a user to send money electronically from their enrolled bank account directly to another user's bank account. It does not charge any processing fees and the money is transferred within seconds, making it a very affordable and convenient way for small businesses to accept payments.
Zelle was established as clearXchange in 2011 by three large American banks, Bank of America, JPMorgan Chase, and Wells Fargo. It functioned as a digital payments network to facilitate person-to-person (P2P), business-to-consumer (B2C), and government-to-consumer (G2C) transactions. The company was acquired by Early Warning Services in 2016 and re-launched as Zelle in 2017.
How Does Zelle Work?
Zelle's direct bank transfer service uses the Automated Clearing House (ACH) network, which facilitates ACH payments. Although Zelle payments and ACH payments use the same network, they are two different kinds of payments.
With ACH payments, it usually takes two to three days for the amount to be credited. On the other hand, Zelle payments are instant or usually only take a few minutes. Another difference between ACH payments and Zelle payments is service availability. While ACH payments are available to anyone with a US bank account, Zelle is only available to users with bank accounts enrolled with Zelle. If your business bank account is already enrolled with Zelle, then you can start accepting payments from any customer with an account enrolled in Zelle.
Pros and Cons of Zelle for Business
PROS

CONS

Instant transfers
Requires Zelle enrollment of both customer and merchant bank accounts
No transaction fees
No refund process
Easy to use
No international payments (only available in the US)
Advantages of Zelle for Business
One of Zelle's biggest strengths is its zero processing fees. Small businesses that are looking for zero-cost payment processing will find Zelle to be highly suitable. Although Zelle does not charge any processing fees, your bank may charge additional fees for using Zelle.
Zelle payments are also instant—you can expect to see the payment in your bank account immediately or within just a few minutes. This is a huge advantage over other ways of accepting payments where instant payout often comes with a percentage fee. For small businesses that may need quick access to funds, using Zelle will save time and money.
Although Zelle is only available for enrolled banks or accounts, Zelle is user-friendly and often integrated into the mobile banking apps or online platforms of many major banks. This ease of use simplifies the payment process, reducing the need for complicated setup or additional software.
Disadvantages of Zelle for Business
One downside of Zelle is the lack of a refund process. This is more of a disadvantage for customers because they cannot dispute transactions. However, for valid refund requests, you will have to send the payment either through Zelle or a different payment method.
Also, Zelle is only available for US merchants and does not support cross-border transactions, making it unsuitable for businesses that mostly have international customers. Its ease of use brings about a disadvantage as well—it is a very simple platform and does not provide any integration options with ecommerce platforms, accounting software, and other business management tools.
If you want to use Zelle on your website, you will need to rely on a third-party service or plugins. You might also need to manually record your Zelle transactions on your accounting software. It also does not have any invoicing capabilities, payment tracking, or reporting features.
Suitable Business Types for Zelle for Business
Zelle is most suitable only as an additional payment method. Offering it to your customers as another way to send payments, along with other methods like card payments and mobile wallets, gives your business payment flexibility.
It is most suitable for businesses that:
Have a business account with a bank that offers Zelle
Located in the US
Have minimal to no international transactions
Receive a lot of cash and check payments
With the limitations of using Zelle for business, it is best as an additional payment method for occasional sellers, freelancers, service-based businesses, small contractors, and small vendors.
Zelle for Business Alternatives
Zelle's limitations may require some small businesses to use additional or alternative payment providers. Find more details about a few providers below:
 

Best For

International payments

All-in-one solution

Startups, freelancers, micro-businesses

Monthly Fee

$0

$0

$0

Transaction Fees

Starts at 2.6% + 10 cents

Starts at 2.29% + 9 cents

Starts at 1.9% + 10 cents

Payment Channels

Mobile app
POS system
Online integrations
Invoicing
Recurring payments/ subscriptions

Mobile app
POS system
Online integrations
Invoicing
Recurring payments/ subscriptions
ACH payments

Mobile app
POS system
Online integrations
How to Sign Up for Zelle for Business
Signing up and using Zelle for your business is quick and easy, especially if your bank is already a Zelle bank partner. There are two ways to enroll a bank account with Zelle:
Enrolling through your bank or credit union, or
Downloading the Zelle mobile application and enrolling your bank account using the app
To use Zelle for business, you will need to enroll your business bank account through your bank or credit union. If your bank or credit union does not offer Zelle, you will need to wait until Zelle becomes available. Check the list of Zelle bank partners and credit unions.
Chase and U.S. Bank are two of the best banks for small businesses and they both offer merchant services and Zelle support. If you prefer having all your payment solutions, including your Zelle business account, under one provider, these two providers are suitable options. Learn more about them in our guides:
If your bank or credit union is compatible with Zelle, you can enroll your business account. Here's a quick guide if you have a U.S. Bank business account: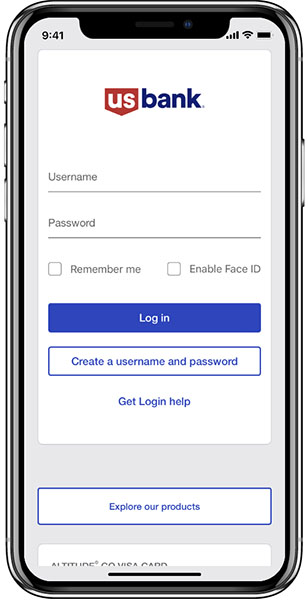 ---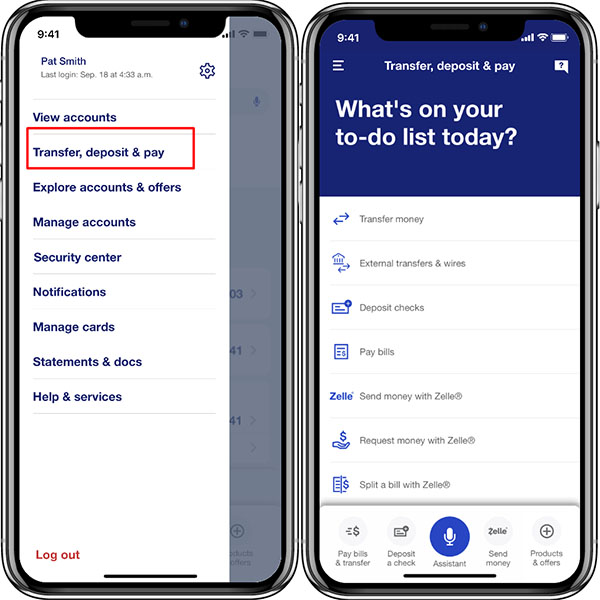 ---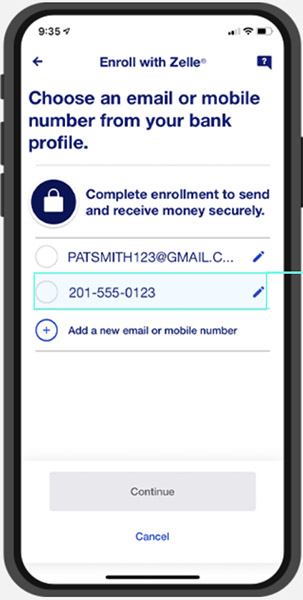 ---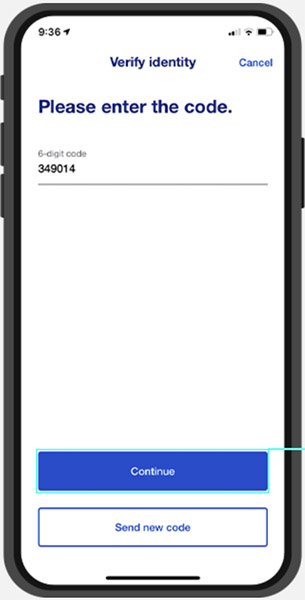 ---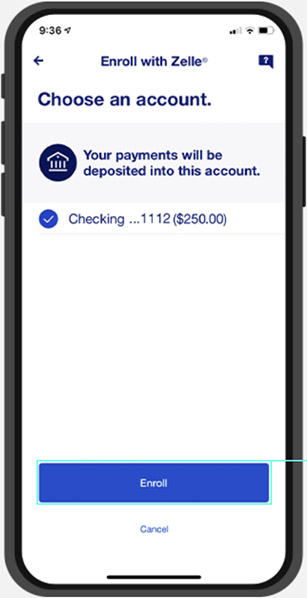 ---
How to Accept Payments With Zelle for Business
After enrolling your business bank account with Zelle, you may start accepting payments using Zelle immediately with just a few steps:
Step 1: Provide your customer with the mobile number or email address associated with your Zelle business account.
Step 2: Ask your customer to send their payment through their Zelle app or by looking for Zelle on their banking app.
Step 3: Confirm that you have received the payment by checking your business bank account.
Accept Payments With Zelle for Business Using a QR Code
Another easy option to accept payments with Zelle for business is through your unique Zelle QR code. Here are the steps to do this if you have a U.S. Bank account: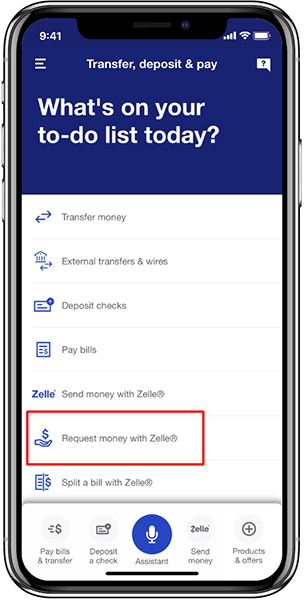 ---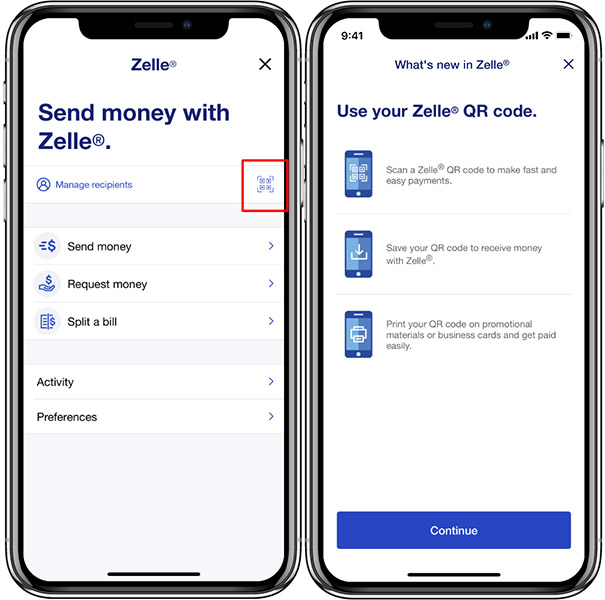 ---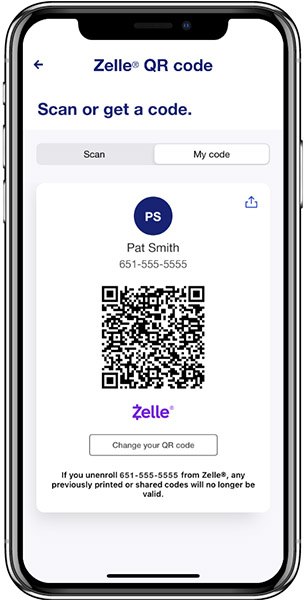 ---
Zelle for Business Frequently Asked Questions (FAQs)
Here are some of the most common questions we get about using Zelle for business. Expand the sections below for more information.
Using Zelle for business provides several advantages, including instant transfers for quick access to funds, zero transaction fees, and a user-friendly interface integrated into many major banks' platforms. It's an ideal choice for businesses operating within the United States and seeking a cost-effective and efficient payment solution. However, Zelle may not be suitable for businesses with complex international transactions or those requiring advanced financial management features.
---
A lot of major banks and credit unions already offer Zelle. Check the list of Zelle bank partners and credit unions on its website or look for Zelle in your banking mobile app.
---
Transfer limits are set by your bank—check for specific sending and receiving limits by contacting your bank. Most banks do not limit the amount you can receive in your business account through Zelle. However, your customers may have sending limits set by their bank.
---
Currently, Zelle does not offer any integrations. However, since all Zelle payments go directly to your business account, all transactions are still recorded and you are able to view them through your banking app or banking statements.
---
Zelle is designed for person-to-person transactions and hence, has very limited integration options. There are some third-party services that can provide help with integrating Zelle with your ecommerce platform, but this may require additional fees.
---
Bottom Line
Zelle is a direct transfer payment service that offers instant transfers and zero processing fees, making it an attractive cost-effective solution for small businesses. It is an excellent fit for businesses that primarily operate within the US, have customers with enrolled Zelle accounts, and require quick access to funds. Its user-friendly interface simplifies payment processing, and there's no need for complex setup.
However, if your business relies heavily on international transactions, needs robust integration with ecommerce platforms and accounting software, or requires features like invoicing, payment tracking, and advanced reporting, you may need to explore other payment processing options that better align with your specific requirements. For businesses that have bank accounts that can be linked to Zelle, adding it as an additional alternative payment method for your customers is still an excellent solution.