If you own a small business, setting up your website or online store to accept credit cards online is a crucial step in growing your sales and customer bases. In the first quarter of 2021, ecommerce sales made up 13.6% of all retail sales, according to the U.S. Census Bureau, and that number is only expected to increase.
Here's how to accept credit card payments in five steps:
1. Choose a Payment Processor
The first step in accepting credit card payments online is choosing a payment processor. Look for competitive processing fees and a solution that is compatible with your website or ecommerce platform.
Here are our top user-friendly choices for accepting credit cards online.
7 Payment Processors to Accept Credit Cards Online
| Online Payment Processor | Best for |
| --- | --- |
| | New or new-to-online businesses needing an easy, immediate, and affordable solution |
| | Adding a user-friendly checkout to any site |
| | Online startups and anyone wanting a custom online checkout |
| | Growing and established businesses looking for the cheapest option |
| | New ecommerce or online retail businesses |
| | High-volume businesses wanting recurring billing, virtual terminal, and invoicing tools |
| | High-risk businesses |
All of the solutions on our list include at least merchant services and a payment gateway.
Many also offer tools to build a website. For example, Square has tools to build an online store or checkout page. Meanwhile, Shopify lets businesses create a full ecommerce site.
A few of the providers, like PayPal, Square, and Stax by Fattmerchant, also offer user-friendly invoicing tools to accept payments through email invoices. Others, including PayPal and Shopify, let you add Buy Buttons to any site.
If you're not sure which solution is right for your business, take this quick 3-question quiz for a personalized recommendation:
Answer a few questions about your business, and we'll give you a personalized product match.
2. Set Up Your Online Payment Processor
To accept credit card payments online, you need a tool to collect customer data and a way to process the payments. Most ecommerce businesses do this through a website. Depending on your hosting service and platform, you will have different payment options available. For example, if you have a WordPress site, you can use a shopping cart plug-in with PayPal and/or Stripe to accept credit card payments. If you don't yet have an ecommerce website, you can build one with Shopify or Square Online.
Businesses that want online credit card processing generally need the following:
Below, we walk through how to use each payment processor to accept payments online. Select a processor from the dropdown menu to learn more about it:
Square: Accept Credit Cards Online Immediately
Square

What We Like
Instant sign up- no application or approval process
Transparent, flat-rate pricing
Free online store, checkout, and invoicing
What's Missing
Not as easy to add to non-Square websites
Limited customer support
Square Features
Flat-rate payment processing
No long-term contracts, setup fees, monthly fees, or cancellation fees
Standard next-day deposits or instant for a 1.5% fee
Real-time sales and inventory updates
Free chargeback management services
Square is great for businesses that want to accept credit cards online because it is free and fast to set up. Plus, Square has affordable processing fees for new businesses and a free point-of-sale (POS) system for accepting in-person payments. Square is the best fit for small and startup businesses that want a solution that has no monthly fee, minimum transaction requirements, or an application process.
How to Accept Credit Cards Online With Square
Square makes it easy for small businesses to accept payments online by offering a few different solutions, all with no contract. Businesses can create a free website through Square, connect Square payments to one of their ecommerce partners like WooCommerce, BigCommerce, and Wix, or use Square application programming interfaces (APIs) to add Square Checkout to their custom website.
To accept credit cards online with Square, follow these steps:
Sign up for Square Payments: It's free to create an account, which includes a basic POS system for in-store and mobile sales and invoicing software. And, businesses only pay a payment processing fee. There are no software fees or monthly minimums.
Create a Square Online store: You can create a basic ecommerce site for free with Square Online or invest in a paid plan for a more customizable site. Square also has options for checkout pages and selling on social media channels. Learn how to create a website with Square Online through our step-by-step guide.
OR
Integrate with an ecommerce site: Square Payments also integrates directly with popular ecommerce platforms, including WooCommerce, Wix, BigCommerce, and Magento. This is a good option if you sell in-store with Square and also want to grow a sizable ecommerce store. Square can also be added to any custom website through Square's open API.
Load your products and start selling: If you're creating a new site through Square or an ecommerce platform, load the products you want to sell on your site, including product photos, product descriptions, and pricing. If you're setting up to take payments with Square's API, drop the code in your existing site to set up a payment.
Square can also be used to send and process online invoices and recurring payments, as well as phone or mail orders through its virtual terminal.
PayPal: Customer-Friendly One-Touch Online Payments
PayPal

What We Like
Easy for customers to use
Flexible checkout options
Can be added to any site
What's Missing
Not suitable for high-risk businesses
Larger businesses may find more stability and lower prices with an alternative
PayPal Features
Flat-rate payment processing
No long-term contracts, setup fees, or withdrawal or cancellation fees
Funds from customer purchases are transferred to your PayPal business account in minutes
Accept Venmo and PayPal Credit
Free PayPal marketing solutions and customer insights
PayPal is the best way to accept credit cards online for businesses that want to increase conversions with a one-click button at checkout. In addition to traditional credit card payments, PayPal allows businesses to also accept PayPal Credit and Venmo payments.
These one-click checkout options are very customer-friendly. Online shoppers who opt for PayPal checkout don't have to enter credit card or shipping information manually, as it's populated automatically by PayPal.
Online shopping has high cart abandonment rates, and eliminating the steps customers need to take during checkout can help decrease abandoned carts and increase sales.
How to Accept Credit Cards Online With PayPal
With PayPal, you can set up a hosted checkout, add PayPal to your existing site, integrate with most ecommerce platforms, or stick Buy Buttons on any blog or webpage—making it a flexible solution. PayPal is unique because it can be combined with other payment processing solutions if you want to accept PayPal payments but want to use another credit card processing service.
Here are the three ways businesses can use PayPal to accept credit cards online:
With a PayPal ecommerce partner: PayPal works with Shopify, BigCommerce, and Magento. PayPal customers that build ecommerce sites through one of these platforms can receive a discount and connect a PayPal checkout seamlessly.
On a custom website: PayPal Payments Pro offers a fully customizable checkout solution for accepting all major credit cards, debit cards, PayPal, and Venmo online payments. This is a full online checkout solution that can be added to any website.
With a PayPal button: Businesses can add a PayPal button to checkout to provide a simplified checkout solution.
Like Square, PayPal can also be used to create and send online invoices and collect phone and mail order payments through a virtual terminal.
Stripe: Create Custom Online Checkouts
Stripe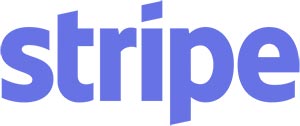 What We Like
Developer-friendly
Speedy, mobile-optimized checkout built for conversions
Built-in fraud prevention and chargeback tools
What's Missing
Requires a separate website
Harder to set up than Square or PayPal
Stripe Features
Flat-rate payment processing
No monthly, startup, or cancellation fees
Flexible solution (works with any site and has open code)
Payment Card Industry (PCI)-compliant
Ability to set up recurring payments
Accept over 135 currencies, ACH, and crypto currencies
24/7 support specialists via email, chat, or phone
Stripe is a payment processing system that allows businesses to accept credit card payments online and is designed to handle more complex payment situations like subscriptions, recurring fees, and storing card data. Stripe is a great, secure way to accept credit cards online for businesses that want to create a custom solution.
Additionally, Stripe is an international company, operating in 39 countries and accepting over 135 currencies, making it a good fit for any business looking to cater to international customers. Apart from small businesses, Stripe powers ecommerce giants like Amazon and online brands like Glossier.
How to Accept Credit Cards Online With Stripe
Stripe has a suite of APIs that allow businesses to choose how they want to accept credit card payments online. There are essentially three ways that businesses can accept credit cards online with Stripe: 1) by integrating Stripe's checkout, 2) by creating a custom form, or 3) by using one of its partner integrations.
Here are three ways to accept credit cards online with Stripe:
Use a pre-built, hosted checkout page: Stripe Checkout can be used with any site and customized to match your brand's settings. This checkout page includes address auto-complete powered by Google, real-time card validation, and third-party autofill, plus Google Pay and Apple Pay checkout.
Create a custom form: The custom integration allows you to use any HTML element or JavaScript event to trigger Checkout. This method requires solid JavaScript skills.
Use a partner integration: There are dozens of platforms that have extensions or plug-ins for creating Stripe checkouts to accept credit cards on your website. Stripe's partners include WordPress, Wix, Weebly, and Shopify. Stripe also has plug-ins for PrestaShop and WooCommerce, to name a couple.
Because Stripe is built for developers and meant to be highly customizable, you can adjust your online checkout at any point regardless of which set up method you choose.
Payment Depot: Affordable Way to Accept Credit Cards Online
Payment Depot

What We Like
Flexible, all-in-one membership
Interchange-plus pricing; low transaction fees
Free payment gateway and virtual terminal
What's Missing
Monthly fee
Not suitable for new or high-risk businesses
Need to connect Payment Depot to a separate website
Payment Depot Features
Payment Card Industry (PCI)-compliant
No contracts or cancellation fees
Next-day funding
24/7 customer support with certain plans
Lots of third-party gateway, ecommerce platform, and POS integrations
Payment Depot is a merchant service provider with a membership pricing model that provides payment processing at extremely competitive rates for businesses that process more than $10,000 per month.
Whereas most processors charge a higher markup for online payments, Payment Depot charges the same transaction fee (interchange plus 5–15 cents) for every type of transaction. This makes Payment Depot one of the cheapest credit card processors for small businesses.
Using Payment Depot to Accept Credit Cards Online
Businesses can use Payment Depot to accept credit card payments online through shopping carts, invoices, or registration forms. Payment Depot does not have its own web builder or shopping cart features, but integrates with most platforms, so it is easy to accept credit cards online.
Here's how to accept credit card payments online with Payment Depot in three steps:
Apply for a Payment Depot account: The first step in accepting credit cards online with Payment Depot is signing up for an account. Fill out a form on its website, or call to get a free quote and submit an application.
Set up your website: Once you have your Payment Depot account, you'll need to set up your customer-facing website. Payment Depot works with popular ecommerce platforms like BigCommerce and WooCommerce, for example. If you already have a site, Payment Depot integrates with Authorize.net, which is a fairly universal payment gateway that can connect to most websites.
Connect Payment Depot to your website: Connect your website to Payment Depot credit card processing through Payment Depot's seamless integration. As long as you choose one of Payment Depot's platforms or gateway platforms, like Authorize.net or BigCommerce, this step will be simple.
In addition to online payments, Payment Depot can be used to accept credit cards in person, via mobile and POS, and through a virtual terminal.
Shopify: Accept Credit Cards Online With an Ecommerce Store
Shopify

What We Like
Best ecommerce platform for small businesses
Easy to use
One-click Shop Pay checkout
What's Missing
Only ideal for retail businesses
Requires a monthly subscription
Shopify Features
Flat-rate payment processing
24/7 customer support
Customizable online store with SSL certificate
Shipping labels and discounts
Subscriptions and recurring billing options
Shopify is a popular ecommerce platform that has built-in payment processing to accept credit cards online. Shopify accepts all major credit cards, Apple Pay, Google Pay, and Shop Pay—which has one-click checkouts. Businesses can also set up gift cards and subscriptions. Shopify is a terrific way for ecommerce businesses to accept credit cards online because it combines payment processing with ecommerce tools, like a drag-and-drop store builder, shipping solutions, and inventory management. It works well for new ecommerce or online retail businesses.
How to Accept Credit Cards Online With Shopify
Shopify is a popular ecommerce platform that makes it easy for small, medium, and large businesses to sell products and accept credit card payments all in one platform, with no outside service providers required.
Businesses can accept credit cards online with Shopify in two simple ways:
Create a Shopify store: Shopify has a step-by-step guide and checklist to get you started. Shopify also has a 14-day free trial so that you can create and test your store before committing to a plan.
Activate Shopify payments: In your store settings, there is a section called Payment providers. Click that section to set up Shopify payments.
OR
Use a third-party payment gateway: If you do not want to use Shopify's built-in credit card processing, you can also accept credit cards online using one of Shopify's third-party payment processors, including Authorize.net, Chase, Worldpay, PayPal, and Cayan. However, note that Shopify does charge an additional transaction fee if you use a third-party payment provider.
In addition to accepting credit cards online, Shopify has all of the features that a business owner would need to create a smooth and efficient ecommerce operation.
Stax: Flexible Online Payments for High-Volume Businesses
Stax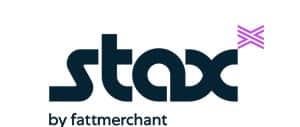 What We Like
User-friendly software
Shopping cart and online customer management tools
What's Missing
Expensive monthly fee
Not a good fit for new or high-risk businesses
Stax by Fattmerchant Features
PCI-compliant
Month-to-month billing with no cancellation fees
24/7 technical support included
Two-way QuickBooks integration included
Several payment gateway options
Stax by Fattmerchant is a traditional merchant services provider that charges a few cents per transaction over interchange but with a higher flat monthly fee. Like Payment Depot, Stax's unique pricing structure makes it a good fit for growing businesses that have a higher transaction volume and average sales amount because they would benefit from the lower per-transaction cost.
A Stax membership also includes its Omni software, which has a shopping cart functionality, customer management, and online review management. This, plus invoicing software, a user-friendly virtual terminal, and financial reporting tools, makes Stax a great solution for online payment processing of high-volume businesses.
How to Accept Credit Cards Online With Stax by Fattmerchant
With Stax, businesses can accept credit cards online through a virtual terminal for invoicing and billing or an ecommerce shopping cart for retail purchases.
Here are two ways to accept credit cards online with Stax:
Sign up for a merchant account: Before you can start accepting cards online, you need to apply for an account with Stax. It only works with United States-based companies and doesn't work with many high-risk businesses.
Set up your Authorize.net gateway: Stax works directly with a few payment gateway options, but the most popular is Authorize.net. This entire setup process is done through Stax, so you don't have to contact a separate company to set up your payment gateway.
Create a custom shopping cart: Stax lets you create a custom, branded shopping cart right on your website, so customers never leave your site during checkout.
Connect with your website: Authorize.net has integrations with many popular ecommerce platforms and web hosting services like WordPress, WooCommerce, and Magento.
OR
Integrate Stax with your online store: Stax has pre-set integrations with Shopify, BigCommerce, 3dcart, Magento, and others. If you're using one of these platforms, you can skip the step of setting up a separate gateway.
Stax also provides options for accepting countertop payments, mobile payments, invoicing, and ecommerce, all of which are PCI compliant and integrate with many popular POS programs.
PaymentCloud: Online Payment Processing for High-Risk Businesses
PaymentCloud

What We Like
Specializes in high-risk merchant accounts
Relatively quick application and approval process
Competitive rates
What's Missing
Custom-only pricing model lacks transparency
Not ideal for low-risk businesses
No invoicing or other customer-facing software included
PaymentCloud Features
Hands-on application and setup process
Integrations with most popular ecommerce and shopping cart software
Built-in fraud prevention including Address Verification System (AVS) technology, tokenization, and 3D Secure technology
Dedicated account manager
PaymentCloud is a merchant account provider that offers a wide range of payment processing services and specializes in high-risk and "hard-to-place" merchant accounts. In fact, it's our recommended high-risk merchant account. The company has several payment gateway solutions that can be connected to any website or ecommerce platform via API, custom integrations, or one of PaymentCloud's several existing simple integrations.
PaymentCloud is different from the other solution on this list in that it has a very hands-on application, approval, and setup process. The company partners with many backend processors to help get high-risk merchants approved. So, the rates and contract terms vary and depend on your unique business situation. However, it does offer free cost comparisons and no setup or application fees.
How to Accept Credit Cards Online With PaymentCloud
Just like the pricing varies for each business, the setup process also varies. Since PaymentCloud specializes in high-risk businesses and others with difficulty finding a processor, it assists businesses every step of the way—from application through setup, installation, and integrations.
Here are three options to choose from to accept credit cards online with PaymentCloud:
Use one of PaymentCloud's pre-existing integrations: PaymentCloud works with Shopify, BigCommerce, WordPress, and dozens of other software through a combination of open APIs and partnerships.
Set up a custom integration: PaymentCloud can help businesses set up an integration with any software that has an open API. Because PaymentCloud provides dedicated account managers and a very hands-on onboarding process, this process is not as intimidating as it sounds.
Add PaymentCloud's payment gateway to your website: PaymentCloud offers its own payment gateway and works with most other popular payment gateways, including Authorize.net and Braintree.
PaymentCloud also offers retail terminals for in-person payments, as well as a virtual terminal and ACH payment processing. Because they specialize in high-risk accounts, you'll get built-in chargeback and fraud prevention tools.
3. Increase Conversions With One-Click Checkouts and Installment Payments
Some 30% of shoppers are attracted to online shopping because of the easy checkout process. Meet the needs of these shoppers by enabling one-click checkouts, such as Google Pay, Apple Pay, Amazon Pay, and PayPal. Payment processors that specialize in online payments or retail (including Square and Stax) offer these kinds of one-click checkout options.
Other processors, like Shopify, offer their own one-click checkout solution (Shop Pay) in addition to Apple Pay and Google Pay. Shopify surveyed its own merchants to find that sites with Shop Pay have a checkout-to-order rate of 1.72x times higher than those going through regular checkouts without Shop Pay.
In other words, it's not enough just to set up online payments—you need to optimize your checkout process so that it's convenient for your customers. In return, you'll see a boost to your bottom line.
In many cases, particularly for retailers, shoppers expect the convenience of flexible payment terms in addition to one-click checkouts. More than 55% of consumers have used a buy now, pay later (BNPL) service (nearly a 50% increase from 2020). BNPL and interest-free installment payments are customer financing options that allow shoppers to pay over time.
Most popular small business website builders and ecommerce platforms work with customer financing solutions—like Klarna, Afterpay, and PayPal's PayPal Credit or Pay in four solutions.
4. Secure Your Site
Once you have chosen a payment processor, set it up, and enabled one-click or customer financing checkout options, the final step is to double-check your payment security processes. At minimum, you want to meet the requirements outlined in the Payment Card Industry Data Security Standard (PCI DSS). This is known as the PCI standard.
PCI Standard: A set of payment security guidelines all businesses accepting credit card payments need to adhere to. The standard was created by credit card companies and is enforced by the Payment Card Industry Security Standards Council. Failure to maintain PCI compliance can result in fees. If fraud occurs while you are not compliant, your business may be deemed at fault and you could be held financially responsible.
There is a higher risk associated with online payments because the card is not physically present for the purchase. There's also a greater risk of fraud. So, banks and credit card companies charge higher processing fees to cover the risks associated with processing online payments.
Regular occurrences of fraud and chargebacks are a surefire way to increase your processing fees (and potentially risk the status of your merchant account). Use a merchant account with built-in chargeback and fraud prevention tools, or use a third-party software. Many online processors have features like address verification services (AVS) or machine-learning algorithms to help prevent fraudulent transactions from being approved.
5. As You Grow, Find Ways to Lower Processing Fees
For micro businesses and occasional payments, services like Venmo for Business and Chase QuickPay have options to send and receive funds for free. However, most businesses will need a merchant account. For businesses processing under $5,000 monthly, Square typically offers the best value. For businesses over that threshold, Payment Depot is often the cheapest credit card processor.
As your business grows, continue to negotiate lower rates with your payment processor. Once you are consistently processing $15,000–$20,000 monthly, you may qualify for custom rates.
However, depending on your business type, you can also consider accepting ACH payments, which is one of the lowest cost-payment types. While standard online credit card processing fees are 2.9% + 30 cents, ACH processing fees are typically 1%.
ACH transactions require customers to enter their bank information, so this payment type is typically best for recurring payments like subscriptions, ongoing services, and very expensive or high-end transactions.
Bottom Line
There are many ways to accept credit cards online, and the best way to accept credit card payments online depends on your business. If you are a sole proprietor, a new business, or merely budget-conscious, a simple solution such as Square offers a user-friendly website builder, online store, virtual terminal, and invoice payments. Visit Square to create a free account.
You May Also Like …