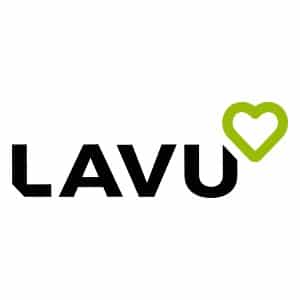 What We Recommend Lavu For
Lavu combines low cost with a high degree of customization at an affordable price point and frequently ranks as one of our top restaurant POS systems. And while Lavu has a number of tough competitors out there, this system remains as a viable option for food-service businesses with specific needs.
In particular, we recommend Lavu for:
Quick-service restaurants (QSRs) that want a customizable iPad POS: Lavu uses iPads and other iOS devices to create an incredibly customizable POS ecosystem. It is a full-featured iPad POS that's also featured on our list of the best QSR POS systems.
Small restaurants that want inventory control: Sophisticated inventory POS systems are usually very pricey, but Lavu's detailed menu and built-in ingredient-inventory level module offers key functions such as units of measure customization and low stock alerts at an entry-level price. While it doesn't make our list of best inventory POS systems, it's an excellent budget-friendly solution if a system like Toast is out of your budget.
Small restaurants that need flexible payment processing options: Lavu POS is a cost-effective system that offers an all-in-one, built-in payment processor and integrates with other payment providers including PayPal.
Small pizzerias that require customizable menu items: Lavu's POS system includes a pizza builder that allows you to accommodate menu modifications for pizza products such as various crusts, sauces, and toppings. These features, along with Lavu's comparatively low price point, earned it a spot in our list of the best pizza POS systems.
When Lavu Would Not Be a Good Fit
Food trucks with weak internet access: Lavu is a mobile POS, so if you don't have a reliable internet connection, you won't get the system's full use. You will be better off with POS systems that operate on cellular data or Wi-Fi and support mobile hot spots or LTE-enabled hardware—like Square for Restaurants and Rezku, which can store transactions for up to three days without an internet connection.
Restaurants that want QuickBooks integration: This POS has a ton of third-party integrations, but QuickBooks is not one of them. If direct QuickBooks integration is important to you, check out Square for Restaurants or TouchBistro.
Restaurants that want to place vendor orders through their POS: Lavu's inventory is pretty robust, but it cannot communicate directly with vendor order platforms. If your busy restaurant needs this function, Upserve by Lightspeed is a good option.
Need more options? See our ranking of the top POS systems for small businesses to find your best fit.
Lavu POS Overview
PROS

CONS

Downloadable from the App Store
Customer support is not well reviewed
iPad-based and designed for mobile use
Mobile-first set up does not have great offline functionality
Choose your own payment processor
Customization add-ons and integrations can get pricey
Lavu Pricing
Affordable baseline price: Software for a single terminal starts at $69 per month.
Month-to-month option: For a higher subscription price, you can subscribe for a month at a time.
Custom quote: For additional terminals and add-on functions, you'll need a custom quote.
While the Lavu website's pricing and features listings look transparent, it doesn't provide an accurate picture. It is unclear exactly what functions Lavu includes in its baseline POS. To get full pricing, you'll need a custom quote from the Lavu sales department. And, you'll want to make sure that the features you're looking for are included in your package. Multilocation and high-volume restaurants can negotiate custom, all-in-one packages.
For a single terminal, Lavu pricing starts at $69 per month. This price requires paying for a full year of software fees upfront. At one time, this was a very competitive price point, but in the aftermath of COVID-19, competitors like Toast have lowered their entry-level prices. Now, $69 per month puts Lavu in line with competitors TouchBistro and Lightspeed.
Lavu also has a unique month-to-month software subscription. For a higher monthly fee (Lavu's sales team once quoted me $79 per month), you can sidestep lengthy service contracts. In my experience, this month-to-month rate is like a secret menu item—the sales team doesn't advertise it; you have to ask about it directly. If you can get it, a monthly subscription allows you to experience Lavu before committing long term. It is also an excellent fit for seasonal restaurants that need a POS for only a few months at a time.
Lavu Payments
Built-in option: LavuPay is the built-in processor if you want an all-in-one solution.
Low rates: Lavu tries to ensure that LavuPay rates are the lowest available.
48-hour turnaround: LavuPay accounts are fully functional after two days.
Gift cards: Sell open priced or set amount gift cards through the Lavu POS.
Customer support: LavuPay transactions are backed up by Lavu's in-house, 24/7 customer support.
Third-party: Lavu integrates with other payment processors, including PayPal.
Lavu is flexible when it comes to payments. You can use LavuPay or opt for a third-party processor. Lavu integrates with popular payment gateways Vantiv, Moneris, and Heartland. LavuPay says that it offers the lowest processing rates, so it is a good idea to get a quote from other processors to negotiate the best rates for your restaurant.
Adding gift cards to your Lavu POS via LavuPay requires an additional monthly subscription. You'll need to contact Lavu sales directly to get a custom quote. However, you don't have to be a LavuPay customer to issue and redeem gift cards, as it can accept gift cards hosted by integrated processors like Heartland.
Lavu is compatible with built-in EMV-compliant tap, dip, and swipe card readers and mobile PIN pad readers. As such, you can accept contactless near field communication (NFC) payments and mobile wallet payments like Apple Pay. The system also supports online payments for orders placed via the MenuDrive module. Meanwhile, PayPal integration allows small restaurants to start receiving payments with a PayPal merchant account.
Lavu Hardware
iPad based: Terminals use iPads, tableside functions use iPhones or iPod touch devices.
Leasing: Lavu offers hardware leases; contact Lavu sales for rates.
Bring your Own: Lavu operates on Apple devices that run iOS 11 or later.
Lavu runs on iPads, iPhones, and iPod touches that run iOS 11 or later. Since you can download the software directly from the App Store, it is easy to use Apple devices you already own. The Lavu support website walks you through the steps to configure compatible devices. You can use iPhones or iPod touches for tableside ordering and mobile card readers to process tableside payments.
Terminals

Vault Pro Line Enclosure
Cost: $140

For Apple's 10.2" iPad
Wall-mount and pole-mount options available
Optional hand-strap available

Vault Pro Line Enclosure
Cost: $59.99

For iPad Pro 12.9"
Base stand sold separately
Optional hand-strap available
Card Readers

iDynamo 5 Card Reader - Lightning Connector

Cost: $140

Comes with a USB-C to USB-A charging cable
Compatible with smartphones and iPads

PayPal Chip and Tap Reader

Cost: $59.99

For tap and swipe payments
Connects to ApplePay and Android Pay

USB Credit Card Reader

Cost: $150

Vantiv (Mercury) Encryption
Requires Epson TM-T88V-i intelligent printer
Printers

EPSON TM-U220B mPOS Impact Printer
Cost: $300

For printing kitchen and bar tickets
2-color black and red printing
DHCP-enabled for easy IP/network configuration

EPSON TM-M30 POS Receipt Printer
Cost: $300

Thermal print method
For printing customer receipts
Ethernet connectivity

EPSON TM-T88V-i Thermal Smart Printer
Cost: $525

Mobile POS environment
For front-of-house use
Option to connect to an RFID
Preconfigured with Lavu software
A Mac mini server can act as a Lavu Local Server (LLS) to increase offline functionality. Lavu considers the LLS installation a higher level of service than the standard, mobile-based iPad POS, so extra fees apply to this configuration. For reliable KDS functionality, you will need an LLS package. Its KDS operates on iPads or Epson monitors with bump bars.
To customize your POS configuration, Lavu also sells these peripheral hardware components:
Tablet stand: from $30
Rear customer display: from $95
Integrated cash drawers: from $85
KDS hardware: from $800
Routers: from $75
Mac mini Servers: varies
You can buy hardware directly from either Lavu's online shop or a third-party reseller. Third-party resellers can create a complete hardware package for you and provide local technical support, but many restaurants find that a reseller is yet another intermediary who can pass the buck if the system has issues.
When you purchase hardware directly from Lavu, you have the option to lease rather than buy. The lease program can make a POS system more accessible for small restaurants, though hardware leases come with a long-term service contract. The lease contract can last up to three years and be incredibly difficult to cancel. Many negative online reviews of Lavu are from hardware lease customers who regretted enrolling in a hardware lease.
Lavu POS Features
Lavu contains a wealth of restaurant-supporting functions, like ingredient-level inventory with order management, online ordering, and employee scheduling. The system also includes foundational restaurant POS functions, like seat and course numbers, check splitting by item or seat number, pre-authorized bar tabs, multiple modification menus, and customizable floor plans.
Lavu accepts gift cards and party deposits and allows you to create promotional menus for events like happy hours. Lavu's POS software, KDS, and self-order kiosk tools can all be downloaded directly from Apple's App Store. With the addition of more than 100 third-party integrations, you can configure Lavu to do any imaginable restaurant-specific task.
We'll explore Lavu's mobile ordering, inventory, customer management, customization options, and reporting below. In addition to those features, Lavu also supports:
Workforce management: Lavu POS allows customizable employee permissions, logs staff hours, and has a built-in scheduling module that supports digital shift trades. This system can also automate your tip pools and tip outs based on employee roles, hours worked, or even split.
Online resources: Lavu's online employee portal allows your team to view their schedules and make shift trades. Searchable Server handbooks and Manager handbooks on the Lavu support site bolster your training operations.
Integrations: This system hosts over 100 third-party integrations and continually adds more. You can find an integration for any restaurant task the POS itself lacks, from reservations management to employee sales contest tools.
Accounting: Track and identify costs and sales in a general ledger (GL) report. Attach relevant account numbers to specific line items in the GL to streamline accounting processes.
Lavu Inventory
Ingredient-level: Tie ingredients to recipes so that your stock level updates as you sell.
Vendor log: Create vendors, attach them to items, and create vendor orders in the POS.
Purchase Order (PO) management: Create and receive POs directly in Lavu to speed inventory updates.
Real-time cost analysis: Know what supplies you have on hand at any given time. Calculate the value of your inventory.
Low-stock alerts: When stock is low, Lavu sends notifications directly to your iPads.
Like competitors TouchBistro and Lightspeed Restaurant, Lavu includes ingredient-level inventory in its baseline POS software—though Lavu's inventory is slightly more automated than those systems. Lavu's inventory module allows you to build orders in the POS, but it cannot place orders directly with vendors.
You can organize your orders in Lavu and create POs for them, but you'll still need to contact your vendors directly to place the orders. The PO function keeps your orders organized and saves you time entering new products as you receive them. When you enter ingredients into Lavu inventory, note where they are located in your restaurant and create categories for easy inventory counting.
Additionally, you can customize the weights and units of measure to track raw ingredients the way you use them. When it comes to inventory reporting, you have the option to figure your Cost of Goods Sold (CoGS) based on the average price you paid for an ingredient for a certain timeframe or set reports to calculate First In/First Out (FIFO) style. FIFO calculations will use the price of the oldest stock you purchased to figure your costs even more precisely.
---
Lavu Staff Management
 Default access levels: Lavu includes five premade user profiles with different access levels which can also be modified from the Manage Users window.
Shift management: You can create and view shift schedules by day or week and by employee or employee class.
Time clock: Staff can clock-in and clock-out directly from the POS through the PIN screen or the Service Type screen.
Manage time cards: Monitor employee attendance with detailed employee time cards that you can edit and export to a CSV file.
Open tab monitoring: You can set your system to restrict your staff's ability to clock-out while they have open orders.
Overtime settings: Customize rules for overtime, double time, and holidays.
Like Upserve, Lavu includes a workforce management module that lets you oversee your staff's login and permissions, scheduling, attendance, and performance. And while Lavu's baseline subscription is slightly higher, it already includes an ingredient-level inventory feature, which—unlike Lavu—comes as an add-on for Upserve users. Workforce settings also let you set tip-out rules and customize when and if overtime and double-time are paid. You can even find your estimated payroll expense for the week displayed as a footnote on your staff scheduling page.
Lavu lets you create and manage employee time cards, which you'll find in both of Lavu's workforce and reporting modules. The default view is the summary page that shows each employee per line entry but you can expand the view to show detailed attendance information. You can edit the time card to adjust for corrections such as missed clock-ins and clock-outs and filter your view by date, employee class, or position before exporting your record to a CSV file.
---
Lavu Mobile Ordering and Delivery
Built-in MenuDrive: One of the popular online ordering tools is owned by—and works directly on—Lavu POS.
GPS-enabled: Identify the best routes and email directions to drivers' smartphones.
Manage drivers: Assign cars to drivers and drivers to orders to track who delivered each order.
Text-based orders: Lavu's online ordering module accepts text orders in addition to the usual email, phone, and online orders.
Promotions and marketing: Call customer attention to specials, combos, or coupons directly in the online ordering ecosystem.
Lavu owns the online ordering and delivery management software MenuDrive. This tool works as the native online ordering solution for the Lavu POS and is also a free-standing tool for non-Lavu restaurants. MenuDrive helps you design vivid, branded menus that fit your restaurant design. The platform is so easy to navigate that many MenuDrive users can get online ordering set up in an hour.
The MenuDrive module allows you to create custom delivery zones and set delivery fees for them. The delivery routing tools integrate with your customer database to store customer delivery preferences and information. In the Lavu dashboard, you can assign deliveries to drivers and email turn by turn directions with delivery information to your drivers' smartphones. An integration with DoorDash delivery allows you to use third-party drivers for a flat-rate fee.
In MenuDrive, you can also create customer categories and use them to tailor promotions and email campaigns. Lavu does not list the price for adding the online ordering module to its POS (the Lavu website directs you to get a custom quote). The free-standing MenuDrive app is priced at $149 per month, but I would imagine POS subscribers could negotiate a lower rate.
---
Lavu Customer Management
Central database: Gather and store select customer information in the POS. Integrate with delivery tools and loyalty.
Loyalty: Track customer purchases and reward them with loyalty points.
Customizable: Choose to reward loyal customers with percentage or dollar amount discounts.
Be in control: Control how many points each menu item earns. Set a minimum number of points before discounts apply.
Lavu's customer relationship management (CRM) and customer loyalty features come at an additional, custom-quoted price. Enabling this module prompts your staff to enroll customers in your loyalty program when they place orders. You can issue loyalty cards or use customer telephone numbers as member numbers. Once enrolled, customers can use loyalty numbers across multiple locations.
You can also customize discounts to apply when customers reach a pre-set sales threshold, and your staff can apply the discounts directly on the payment screen. User permissions allow you to choose whether manager approval is needed to process loyalty discounts.
---
Lavu Customization
Pizza Builder: Customized modifier screens support pizza operations.
100+ third-party integrations: Plugin software for everything from third-party delivery platforms, restaurant management software, deep-dive bar inventory tools, app-based mobile payments, and more.
Workforce: Expand Lavu's basic workforce management with 7shifts' scheduling or gamify staff sales contests with Tipzyy integration.
Open API: Build your own integration with any third-party software via Lavu's open application programming interface (API).
Lavu's essential POS functions provide excellent support for streamlined small restaurant operations. If you want to extend the POS functionality, you can choose built-in modules for loyalty, online ordering, self-order kiosks, and digital menu boards. Lavu easily accommodates the massive number of modifications a pizza restaurant needs with a separate modifier category for pizzas, specifically. You can activate the pizza modifiers with a couple of clicks in the manager dashboard and create options for various crusts, sauces, and toppings.
Lavu integrates directly with more than 100 third-party apps that provide reservations, employee scheduling, third-party delivery, and inventory. Restaurants that host a large number of private events will find integrations with event management software, like event Rental Systems.
Lavu could improve one major integration category, though: accounting. Currently, Lavu does not host pre-built integrations with QuickBooks, Xero, or other popular small business accounting software. While the system does integrate with the comprehensive restaurant management platforms Restaurant365 and Compeat, those tools are more robust than small restaurants need. If you are a QuickBooks user who wants to automate your accounting, you'll have to build the integration yourself via Lavu's open API or create a Shogo account, which requires an additional monthly subscription.
---
Lavu Reporting
40+ built-in reports: Built-in reports show you everything from daily sales and costs to specifics like overtime, voids, and individual shift summaries by employee.
Real-time sales and labor reporting: The Lavu control panel shows you an at-a-glance snapshot of your sales and cost performance in real time.
Customizable: Built-in reports feature several filters, so you can drill down to exactly the data you want to see.
Reporting app: Lavu's Pilot reporting app allows you to access real-time performance data from a smartphone so that you can make decisions in the moment.
For an affordable cloud POS, Lavu's reporting functions are excellent. The filter and sub-filter menus run along the top of the report screens and feature multiple dropdowns to support quick report customization. You can drill down to precisely the sales or cost data you want to see for the precise time frame you want to analyze. You can easily export reports in CSV files to share with bookkeepers or create spreadsheets for more in-depth analysis.
Lavu's management dashboard shows sales and stock trends in dynamic charts and graphs. While it stops short of competitors like TouchBistro that allow you to set and display daily and weekly and targets, Lavu's dashboard helps you identify where to make changes that will affect your bottom line. The navigation menu on the left side of the control panel lets you easily move to dashboards for inventory or workforce management to gather more in-depth information. You can also create POs based on your low stock alerts and adjust your employee schedule from the control panel.
---
Ease of Use
iOS-based: The system operates on familiar tech like iPads and iPhones.
Training resources: Training handbooks and a searchable support database are available online, anytime.
Customer support: You can reach US-based customer support 24/7 via phone, email, and webchat.
Mobile access: combined with the Pilot reporting app, Lavu's browser-based manager control panel, and employee portal, ensure you and your team always have what you need.
Like most iPad POS systems, Lavu is easy to navigate. Checks scroll on the left side of the screen, with order buttons on the right. You can attach images to menu items to speed orders and use forced modifiers to build combos. This is a little granular, but I like the faint notebook-style lines that appear on Lavu's order screen; it helps you see errors before sending orders to the kitchen.
On the kitchen side, Lavu keeps it simple. The POS uses industry-standard Epson printers and iPad or Epson KDS screens. The KDS is vibrantly color-coded, distinguishing between in-house, take out, and delivery orders.
Managers will like the Pilot reporting app, especially the built-in schedule features. The baseline system keeps all your scheduling in the POS and also supports online shift exchanges, ensuring that your desk won't be covered in easily lost Post-it Note requests from your team. Lavu's online staff training handbooks and searchable support site help you design comprehensive training programs. The ability to download the software from the App Store lets you add features when you need them without waiting for an installation team.
Customer-facing kiosks and online order screens are excellent. They allow customers to take care of themselves while they are steeped in your restaurant's branding. Combo building and menu descriptions within the online ordering module are exceptionally intuitive.
Overall, the system is streamlined and easy to use. However, there is one major caveat: Lavu was designed to be a mobile restaurant POS, and the system's great features do not function well offline.
Restaurant Software Alternatives
Between built-in functions and third-party integrations, Lavu has most bases covered. There are, however, a few circumstances where you might be happier with a different POS.
| If you need: | Check out: |
| --- | --- |
| Strong offline functionality | |
| Digital employee onboarding | |
| A lower-priced restaurant POS | |
| More responsive customer support | |
What Users Think of Lavu POS
In positive Lavu POS reviews, users mention how easy it is to get started with the system. Many also note the low cost and the incredible number of included features. Industry experts also find a lot to applaud in this system, though the user review scores are lower than many Lavu competitors.
As of this writing, Lavu earned the following scores on popular review sites:
Finances Online: The expert-based Smartscore rating gives Lavu an 8.9 out of 10, while an aggregate of Lavu user reviews rates the system as 4.3 out of 5 based on 26 reviews.
G2: Lavu earns a rating of 3.3 out of 5 based on 82 customer reviews.
Capterra: Lavu earns a rating of 3.2 out of 5 based on 92 user reviews.
A survey of online Lavu reviews performed by Finances Online gives the system a user satisfaction rating of 88%. This is lower than many comparable POS systems, so it's clear that not all Lavu users are wowed. Negative Lavu POS reviews mention long wait times for customer support and glitches with the mobile reporting app. And, some users who signed hardware leases wish they had explored Lavu more deeply before committing to a three-year contract.
| Users Like: | Users Don't Like: |
| --- | --- |
| Software for terminals to KDS and self-order kiosks is built on iPads and downloadable from App Store | Customer service response can be slow |
| Available month-to-month subscriptions reduce commitment levels | Long-term contracts can be hard to cancel |
| More than 100 integrations make Lavu a highly customizable system | Mobile reporting app can be buggy |
Bottom Line
Lavu POS offers a ton of restaurant supporting features at a reasonable price. It is mobile-optimized and operates on iPads, iPhones, and iPod touches. You can download the POS software directly to iOS devices from the App Store. This highly customizable system does require regular administrative attention, but if you have the time to spend, then Lavu can be an excellent addition to many different types of restaurants.